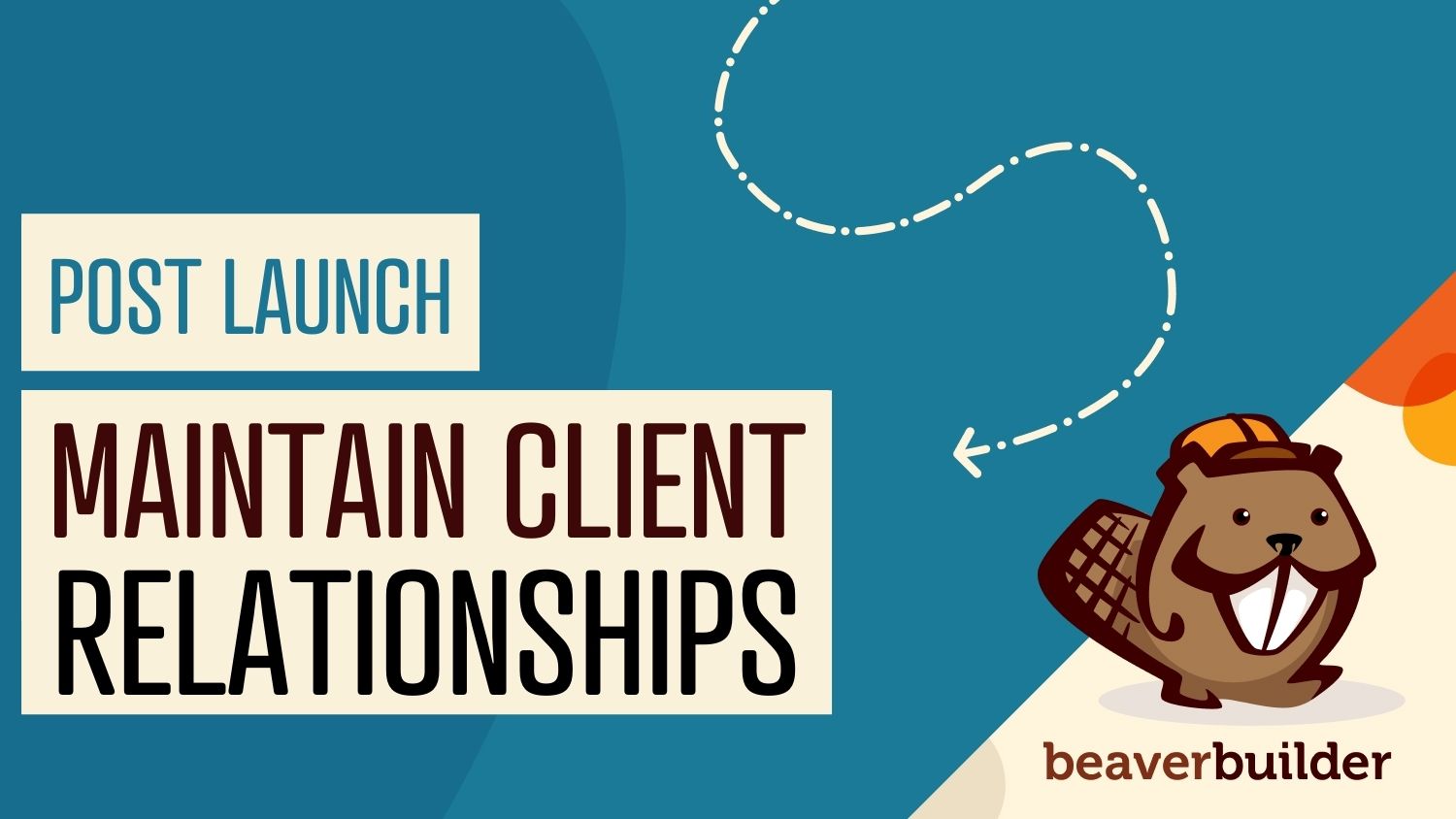 The post-launch relationships you have with your clients can be the difference between securing follow-up work and never hearing from them again. It's easy to become complacent and let these professional connections become stagnant. This is where a post-launch checklist can come in handy.
In this post, we'll discuss the importance of maintaining relationships with your clients over the long term. We'll then share five ways to keep the lines of communication open and perhaps even earn some additional revenue along the way. Let's get started!
Why It's Important to Maintain Your Client Relationships With a Post-Launch Checklist
The relationship you have with your web design clients evolves over the lifespan of a project. However, it doesn't need to end just because you've completed your initial goal of designing an amazing website. 
Post-launch is your opportunity to change the relationship and set yourself up as a long-time business partner. A checklist is often crucial for staying organized and securing follow-up work. By keeping the lines of communication open, you might even be able to create additional work. In the same way you push prospects further down the sales funnel, you can nurture your current clients.
For example, you might notify the customer about a new service that would be the perfect fit for them. Many companies also offer their clients exclusive discounts:
Securing a new project with an existing client is often far easier than converting new prospects. According to Marketing Metrics, you have a 60-70 percent chance of selling to an existing customer. In contrast, the likelihood of converting a new prospect is 5-20 percent.
Because you already have a relationship with your client, you can eliminate many of the costs associated with securing new work. You can also generate the maximum revenue from the investment you've already made in that particular customer. This is great for your bottom line.
In this scenario, the client is already familiar with your agency, but you're also familiar with the customer. Therefore, you'll be in a strong position to deliver a great website without spending time researching the client's needs or experimenting via trial and error.
Furthermore, partnering with an existing client enables you to deliver your projects faster. This is essential for minimizing your costs while maximizing your profits.
The Post-Launch Checklist: 5 Ways to Maintain Your Client Relationships
The job doesn't end just because the client is happy with their finished website. If you're going to secure follow-up work, it's vital to keep in close contact. With that in mind, here is a post-launch checklist with five ways to maintain your client relationships.
1. Provide WordPress Training
WordPress is designed to be an intuitive and easy-to-use platform. However, this doesn't mean your client won't benefit from some training. After building and launching their website, you can teach them how to use it:
It might take the form of paid training. For example, you may create a series of instructional videos and charge for access. You could also offer your client a one-on-one guided training session. Alternatively, you might take a more informal approach and offer to walk them through the WordPress dashboard over Zoom.
Training can ensure the client gets the most out of their new website. Additionally, it will reflect positively on your work as a designer and developer.
By teaching clients how to work with their new sites, you can help them avoid making mistakes, such as deleting their content. These errors may not be your fault, but they will still result in poor customer experiences. You might have to struggle to secure subsequent work if your clients are unhappy with their sites post-launch.
Effective training can also present you as a WordPress expert. Assuming that the client gets genuine value from your coaching, you'll be at the top of their list if they ever need to arrange more WordPress training. 
For the best results, you may want to tell the client to contact you if they have any questions or issues. Alternatively, whenever WordPress releases an update, you might reach out to your customer and offer to teach them all about the new features.
2. Create a Range of Support Packages
Running a successful WordPress website is an ongoing commitment, so clients often appreciate a helping hand. Since you built their sites, you're in a strong position to offer ongoing support.
Most support packages are lengthy arrangements and often run for a full year. Therefore, offering them is an effective way to maintain long-term relationships with your clients:
Since you have a pre-existing relationship, you'll already have a good idea of the client's requirements. As such, it can make maintaining their site a breeze.
You also have a proven track record with the customer, which makes you an attractive option compared to taking a gamble on an entirely new and unknown company.
If you decide to branch out into support, it's important to be realistic about what you can provide. It might be tempting to commit to around-the-clock care. However, you're setting yourself up for failure if you can't make good on that promise.
Overpromising and underdelivering can destroy even the most positive client relationship. The last thing you want is to undermine everything you've achieved so far. Although a support contract extends your relationship with the customer for another year, it can also irrevocably damage your professional connection and destroy your chances of securing follow-up work.
3. Offer Regular Site Refreshes
When it's first launched, your client's website will be at the cutting edge of design and development. However, trends evolve, and people have a frustrating habit of changing how they interact with sites. This means that your client's page will almost certainly become dated over time. 
To help keep those conversion rates high, you might want to inspect the client's website routinely. Then, you can recommend any changes necessary to bring it into line with the latest web design and development trends:
You might offer this site refresh as a complimentary service or as an added extra that the client pays for. Both of these approaches have their advantages and disadvantages.
If you offer a site refresh as a complimentary service, very few people will turn down a freebie. It can be a surefire way to keep in contact with your clients. It can also reinforce your reputation as a genuinely helpful agency.
However, complimentary services can be bad news for your bottom line. Crunch the numbers and decide whether it makes more sense to charge for this service.
If you ask for payment, some of your clients will inevitably choose not to purchase a site review and refresh. As a result, you might need to resort to alternative tactics to maintain relationships with these customers.
An alternative is to take a mixed approach. You could offer a complimentary site review but charge a fee for implementing your recommendations. It can be an effective way to keep in contact with your customers without working for free.
4. Provide Routine Maintenance
Every WordPress site requires ongoing maintenance. Whether it's protecting your site with regular backups, installing the latest version of WordPress core, or scanning for malware – running a WordPress website takes a lot of work.
You can offer to shoulder some of this burden. By providing ongoing maintenance, you can make yourself indispensable to busy website owners and businesses.
Even better, maintaining a website is an ongoing commitment. If you impress your client by keeping their site in tip-top shape, you might have a long-term or even permanent partnership with that person.
By making yourself responsible for the day-to-day running of the client's site, you automatically become the go-to person for any related work. For example, you could end up working on redesigns, adding new features, installing extra software, or even authoring content.
As always, it's essential to be realistic about the level of support you can offer. It might be tempting to promise a complete maintenance service. However, this is not always feasible. Consider the availability of your staff and the time zones where you operate.The good news is that there are tools to help you maintain multiple client sites. Some software can even automate important maintenance tasks, such as the ManageWP platform:
Using suitable software, you can offer ongoing maintenance without increasing your day-to-day workflow. The result is that you can maintain positive relationships with your clients without putting your staff under additional pressure.
5. Run Targeted Email Marketing Campaigns
Many companies use email marketing to convert prospects into paying customers but this tactic can also keep existing clients engaged over the long term.
According to the 2019 Adobe Email Usage Study, Americans spend over five hours per day checking their emails. This is a huge window of time where you could be building a post-launch relationship with your clients.
Since you've previously worked with your clients, you already know a lot about them. You can use this insight to create segmented campaigns. This targeted messaging has been shown to generate over 100% higher click rates than non-segmented strategies.One study has shown that companies experience a 760 percent increase in revenue from segmented campaigns. Many of the popular email marketing tools support segmentation, including the Mailchimp platform:
Be aware that marketing to an existing customer is entirely different from nurturing a prospect. Your goal is to maintain a relationship over the long term rather than bombard your valued clients with generalized marketing.
For this reason, it's a good idea to create different messaging for prospects and clients or even to email your clients individually. This personal touch can help convince customers that you genuinely care, which is vital for the success of your post-launch checklist.
Email marketing can be used to demonstrate a deep understanding of your client's needs. You could suggest a service that's the perfect solution for whatever issue they're currently facing. Then, they're likely to view this as good customer care rather than marketing.
Conclusion
While it's exciting to secure a new client, working with people you already know is often easier. If you complete a project and never contact that customer again, you're almost certainly leaving money on the table.
Let's quickly recap how to maintain healthy post-launch relationships with your clients:
Provide WordPress training.
Create a range of support packages.
Offer regular site refreshes.
Provide routine maintenance.
Run targeted email marketing campaigns.
Do you have any questions about creating a post-launch checklist? Let's talk about them in the comments section below!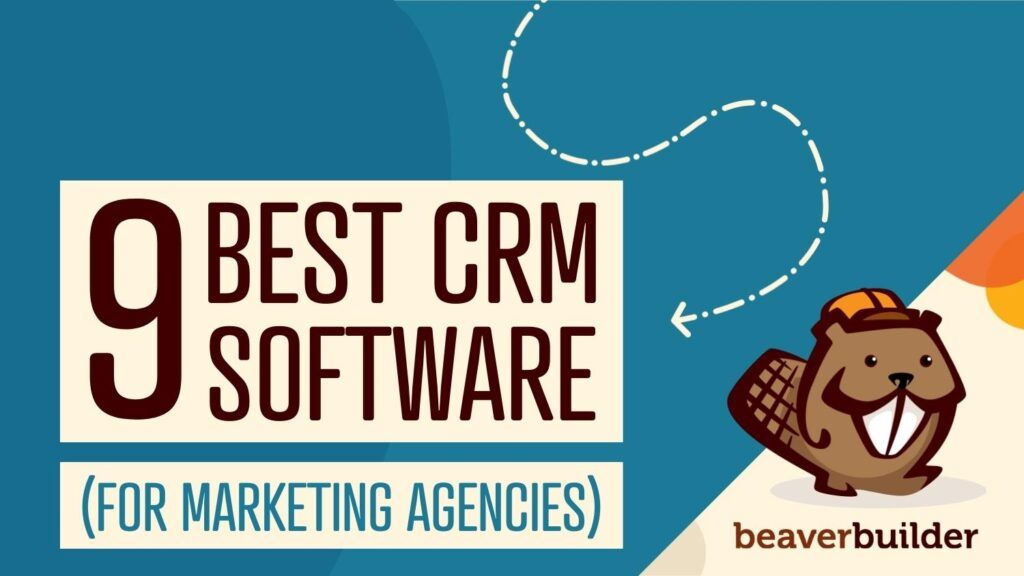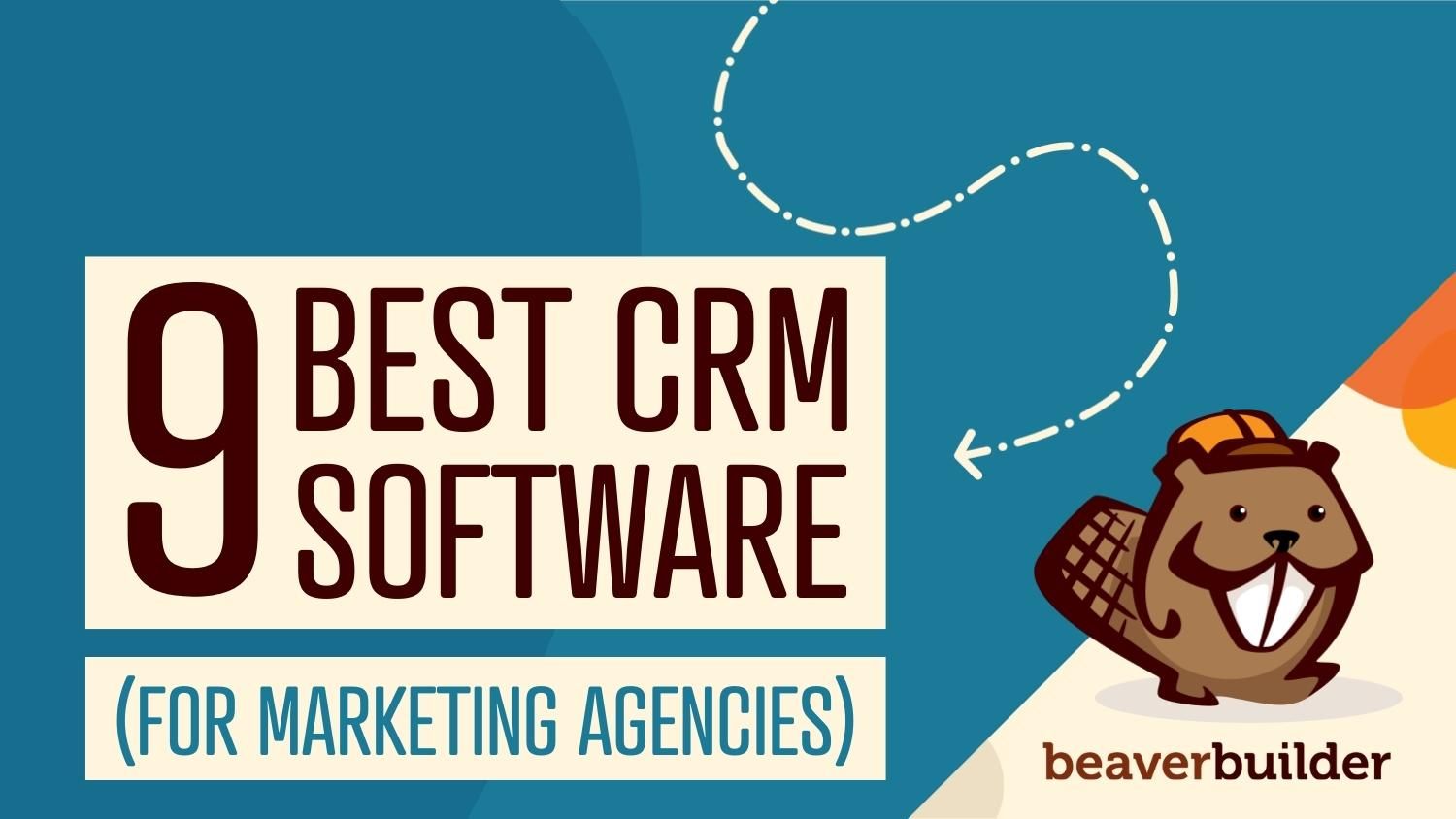 Two important objectives for marketing agencies are to improve customer experience and boost sales. To help reach their goals and…
Join the community
We're here for you
There's a thriving community of builders and we'd love for you to join us. Come by and show off a project, network, or ask a question.