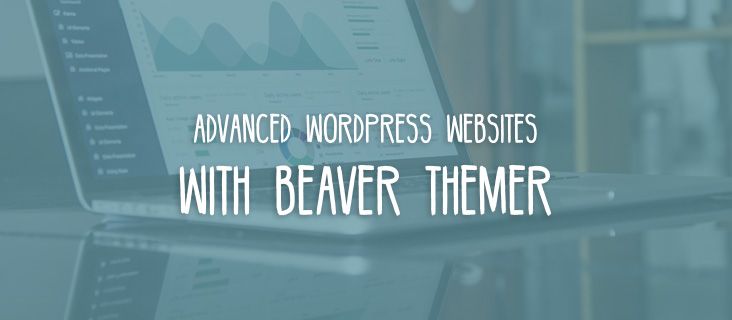 If you've spent time in
the Facebook group
, you probably recognize the name Hashim Warren. Hashim has been a long-time Beaver Builder user and evangelist, and we're thrilled to have him working with us on creating some content! Beaver Themer 1.1 is going to be out soon, so we're doing a blog series all about Themer! Hope you enjoy and please be sure to share some of your Themer creations in the comments.
Are you a business owner using WordPress for yourself?
Then this article will show you how to use Beaver Themer to build advanced sites that required custom development just a year ago.
Or are you a WordPress freelancer who knows how to code? Then this article will show you how to speed up your process using Beaver Themer.
But before I dive into those nuts and bolts let's get on the same page: Beaver Themer is a plug-in for Beaver Builder that enables you to easily build theme templates.
And what are theme templates? Here's with the WordPress codex has to say:
"Through its powerful Theme system, WordPress allows you to define as few or as many Templates as you like all under one Theme. Each of these Template files can be configured for use under specific situations."
So, the original Beaver Builder unlocked the power to make beautiful pages on WordPress.  Today, Beaver Themer goes a step further and empowers you to build flexible theme templates.
If that's still confusing, then you're not alone.
When Beaver Themer was released last year half of the people who saw it said it was a "Game Changer!". The other half of people agreed that it looked powerful, but didn't really know how to put its features to use.
And that's understandable.  WordPress started out as a blogging tool and then grew into a full-fledged CMS. However, most WordPress sites are still either blogs or simple brochure sites.
Non-coders haven't been able to use WordPress make the advanced types of sites that I'll go into below. So when a tool like Beaver Themer launched, promising to expand your capabilities without you learning how to code, it was hard for non-developers to wrap their minds around it.
I hope to help you understand Beaver Themer's powerful features by giving you examples of the types sites you can build with it.
Let's start with the biggest category – e-commerce.
1. Beaver Themer for E-commerce Sites
Layout and design is a critical part of a successful e-commerce site.  Buyers expect the layout of a T-shirt store to be very different than an ebook site.
That's what makes launching a new e-commerce project so difficult. For example, you have to search through hundreds of Woocommerce-compatible themes to find the exact layout that you want for your store.
And if your store sells more than one type of product then you're out of luck. If a personal trainer wants to sell her book and her consulting services on the same site, then she'll have to shoehorn one product type into a design built for a different product type.
Or she can use Beaver Themer.
Beaver Themer's field connection feature allows you to pull in fields from Woocommerce like the image and description, and create a completely custom layout for any of your products. Or you can the pre-built modules and pre-built template.
But Beaver Themer takes it even further than that – using conditional settings you can create unlimited templates and have them appear based on a specific product archive, or specific product.  Your event ticket page can display no image and a long description, while your sneaker section can feature a large images and star ratings.
Even if the store only sells apparel you can still create a category or tag templates that use a red background for red shirt archives and a green background for green shirt archives.
Theme parts are another powerful Beaver Themer feature that you can use on an e-commerce store.  You can create custom promotions that display on a single product or the archive of a type of product.  So, a Black Friday promotion can be created that displays on multiple parts of your site. You can update or take it down whenever you need to, without having to edit many different pages.
Lastly, Beaver Themer's display settings can show content to users based on if a visitor is logged-in or just browsing your site. Logged-in visitors can see a coupon code, while logged out visitors can be given an invitation to register for special deals.
You can get even more granular than logged-in vs logged-out. Past buyers are automatically registered as "buyers" on your site. So you can create a third level promotion just for them, including upsells, cross-sells, or free gifts.
The possibilities are endless!
And you don't need to know how to code or install several plugins to make this work. With Beaver Themer you can create an experience on your e-commerce site that's customized based on your product type, and personalized based on your user's status!
2. Beaver Themer for Memberships Sites
Last week I created a simple membership site for my family reunion. I only used Beaver Builder page builder and Beaver Themer.
I love membership site tools like the uber-powerful Woocommerce Memberships, however, it was just too much for this project.  Adopting a heavyweight membership plugin would have ensured that I would be the only one who knows how to update the website.
So, instead, I used Beaver Themer's layout settings to create content that's just for administrators, content that is for logged-out users, and content that's for all logged-in users.
Beaver Themer allows you to restrict content within pages (modules or rows), areas of a page (headers, footers, and other parts) or an entire page or archive. One page can look vastly different depending on if a user is logged-in or not, or an admin or not.
Imagine making a subheader menu for logged-in users that gives them links to their profile and purchase information. Or losing the footer altogether for the private pages in a course.
The problem with most full-blown membership and LMS plugins is that they either lack theme templates or they have inflexible theme templates that don't match your site's look and feel.
If you want to build a simple WordPress membership site, it's worth considering a tool like Beaver Builder that has powerful theme template features, plus easy-to-use content restriction abilities.
3. Beaver Themer for Resource Directories
When Product Hunt reached 1 million upvotes they published a list of the most upvoted products on the site. To my surprise, the top "product"  is a resource directory. Even more surprising is the presence of many other directories on that list. Resource directories aren't new – IMDB is 27 years old! – but they've been gaining in popularity in recent years.
Compared to blogging, resource directories are easier to update for the site owner and easier to consume for the reader. I'm known to binge on a high-quality resource directory ion one sitting, like Really Good Emails or return to it often, like Emojipedia.
Resource directories are a great way to establish your authority and amplify your opinion without being chained to a weekly blog updating schedule. More companies and individuals should be creating them in addition to, or in replacement of their blogs.
And Beaver Themer makes that easy.
Using Beaver Themer's post module you can create archive pages for your directory. Display individual items as a list, grid, or more.  You can also display a simple link to individual items or you can pull in information like the featured image.
Consider creating a different Beaver Themer-powered template for different custom post types. You can make an image dominant post type display the image and an attribution link, while an article can correctly display large amounts of text.
Look, if you're like me you're sitting on unused domains or ideas because you don't feel like you have the time to build an ongoing blog. Consider scratching your itch by whipping up a resource directory in a weekend, using Beaver Themer. It won't demand the same endless commitment from you like a blog.
4. Beaver Themer for Lead Gen
It feels like a new lead gen tool for WordPress launches every week. As a marketer I used to try and buy many of them,  always looking for an edge. If you use Beaver Themer then you can replicate the most important features of lead gen tools – easy-to-build, reusable designs and contextual placements.
Here's how:
Use theme parts and layout settings to display the display a call-to-action anywhere on a page – like the bottom of a post or the top ribbon on a site.
This feature is great for offering "content upgrades" to your readers, in-line and in context with your content. Relevant content upgrades are less annoying than pop-ups but just as effective.
Beaver Themer can replace your landing page plugin, too. Create a custom post type for landing pages, then use Beaver Themer to apply one template to an unlimited number of pages. The built-in landing page examples are helpful for getting you started. Beaver Themer can hide or customize the header and footer on landing pages, to help focus users on taking the desired action without distraction.
Using just Beaver Builder you can create a lead gen website that moves cold traffic to paying customers. And you didn't have to adopt a separate, expensive lead gen plugin!
5. Bonus: Beaver Themer for Lead Generating E-commerce Sites with a Resource Directory for Members 😀
The true value of Beaver Themer reveals itself over time as the needs for your site changes.
Imagine starting with a simple lead gen site with free offers in exchange for a user's email. Later you begin charging a small price for "trip wire" content, using Woocommerce or another e-commerce plugin.
After you've built a catalog of content, you start selling access to a resource directory, a "content library" for members only.
A site like this is the holy grail of marketing sites. One study showed it increased Copyblogger's signup rate by 400 percent. However, creating this site has historically required multiple plugins and custom coding.
Beaver Themer can achieve all of the above, with a little imagination.
Let Me Show You Some Real Beaver Themer Examples
Below are examples of beautiful Beaver Themer sites that will inspire you:
Mendel Kurland's Adventures with Geeks uses custom post types and field connections.
Alex Vasquez leverages Pods for Learning Liftoff.
Mickey P Power's Soul in the Algarve and Ed Ellingham's CloudcareWP, both use Woocommerce and Pods.
While John Morris chose Woocommerce and Toolset to build a site for a real estate service in West Virginia.
Clark Marshall was able to integrate an LMS and Pods for WHIA in Australia.
And David Denis flexes serious Beaver Themer skills for Oxford City, integrating a membership site, directory, and events calendar, using Pods and MemberPress.
What did you build with Beaver Themer?
If you have already built a site with Beaver Themer, please promote it in the comments section. Help new Beaver Themer users understand the power and flexibility of Themer.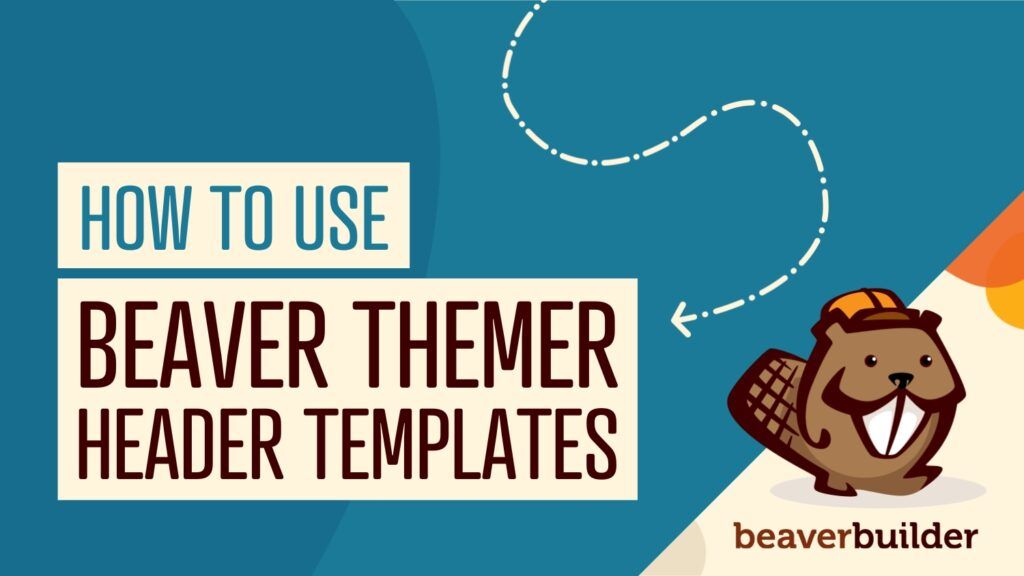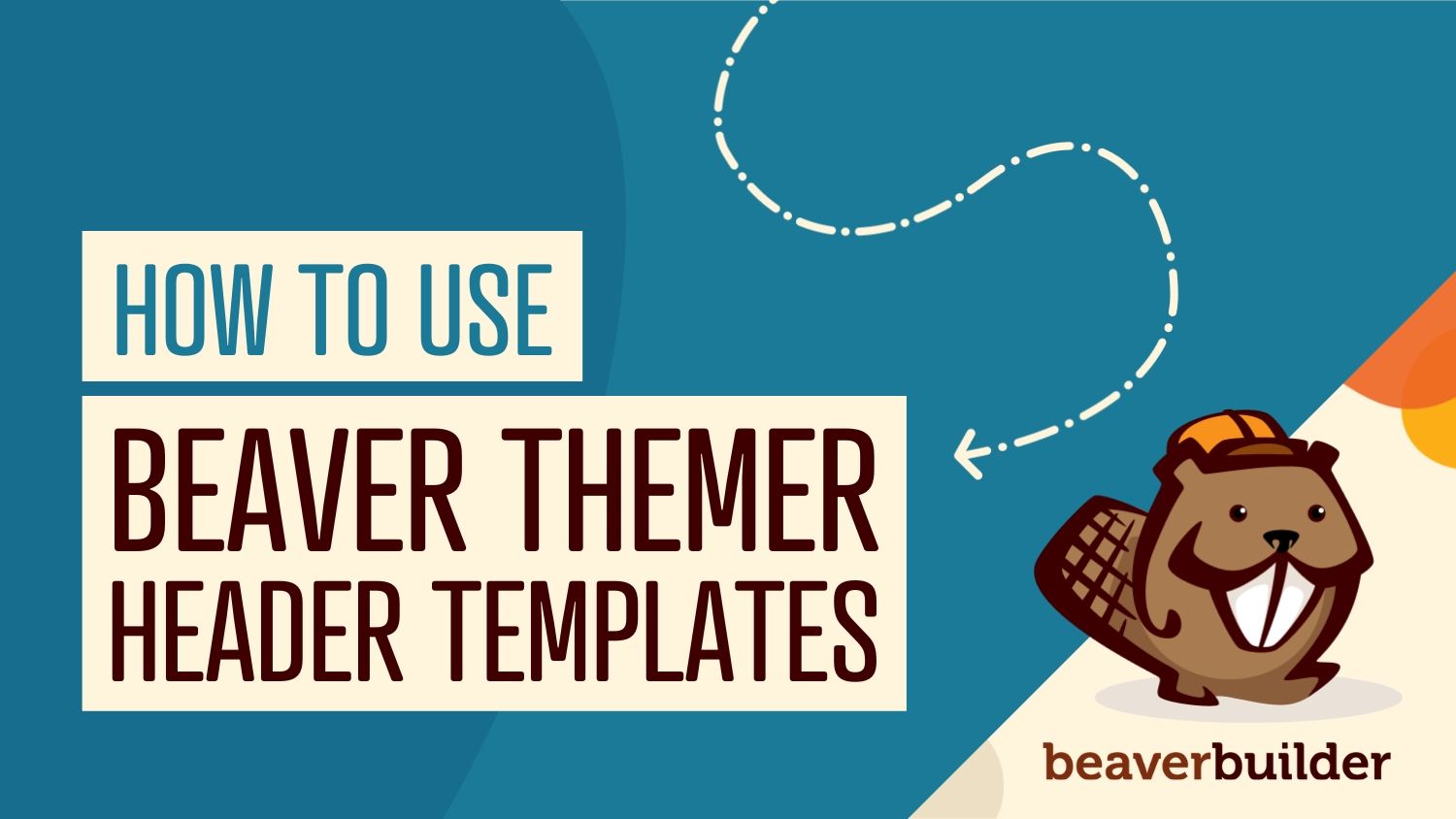 Customizing a WordPress header isn't often an easy process. If you're not comfortable editing theme files, there aren't many ways…
Join the community
We're here for you
There's a thriving community of builders and we'd love for you to join us. Come by and show off a project, network, or ask a question.