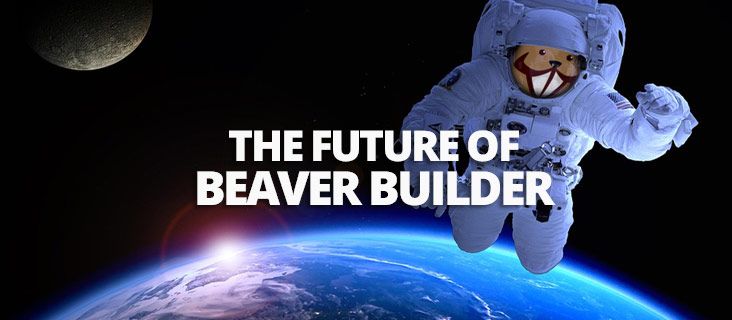 Hey all! I can't believe the holidays have come and gone already. I am super excited to share a bunch of news and updates. We hope you had a great holiday season! The end of the calendar year is always a good time to look back, reflect, and make some changes for the upcoming. We want to share a bit on our roadmap and talk about some future plans. Let's go!
Beaver Builder 2.0
We're just about finished rolling out Beaver Builder 2.0 and I think it's safe to say it's been an overwhelming success! Apart from a few surprised users, it really went off without a hitch.
The last and final stage of the rollout will be updating the free version of Beaver Builder and we're planning that in the next several days.
Blog and Newsletter Update
Before we get into the roadmap chat, I wanted to touch on our blog and newsletter. For the last few years, our blog has followed a very strict format. An update post almost every month with a spattering of guest posts here and there.
In 2018, we want to shake things up a bit. First, we'd like to move away from the monthly schedule and start posting news and updates when the timing is appropriate.
For our email newsletter, I usually just send out a shortened version of our blog posts. I realize, it takes a long time to do that and—while I hope people appreciate it—it would be a whole lot easier to just send a quick note with a link to the post. I think we're going to go in that direction.
If you're the type of person that doesn't want to miss a single word or update, be sure to sign up for our newsletter using the form in the footer! Also, we're considering bringing someone on the team part-time to help us manage and create content. If that sounds interesting to you, shoot us an email with the subject line "content manager."
Beaver Builder Roadmap
With 2.0 in the wild, we're excited to start the discussion about what's next!
Inline Editing
We've been talking about inline editing for a long time, but always decided that it presented a number of really difficult challenges (think parsing shortcodes and markup while also supporting inline changes) and it didn't offer enough of a workflow improvement to justify.
Luckily, our friend Bradley Kirby decided to take on these challenges and he created a really cool add-on for Beaver Builder called Wallace Inline.
What happened next is a bit bittersweet. The first time I saw Gutenberg in action, I thought to myself, "gosh, their inline-text editing is really slick. I wish we could replace TinyMCE in Beaver Builder with that." At the time, it seemed like a daydream, but then in WordPress 4.8 the core team updated TinyMCE and made it a reality.
With the 4.8 update, they added features that we can leverage to very easily implement inline editing. Like, in less than 100 lines of code we were able to get a proof of concept up and running.
I got the opportunity to meet Bradley in-person at WordCamp US and profusely apologize for our change of course. It does look like inline editing is coming to Beaver Builder core.
That said, we're planning a simple implementation and, after talking extensively with Bradley, it sounds like he has big plans to extend and add more value via Wallace Inline. We want to give Wallace Inline a really solid plug because we are huge supporters of folks building on top of Beaver Builder and we try to be considerate of them with our feature updates.
Undo / Redo
When I was building out the new Beaver Themer page, I created a row, added some modules, customized a bunch of settings, and dialed it in just the way I liked it. Then, I accidentally deleted it. Doh! I lost all the work, and because I hadn't been saving I couldn't restore it.
This is a real bummer and it's something we'd like to solve. In the last several updates, we've been rewriting many of the core, behind the scenes elements of Beaver Builder and laying the groundwork to implement undo. Justin might freak out if I say it's coming in 2.1, but I can safely say it's something we are (and have been) working on! 😉
Various Updates / Improvements
A few months ago, we started looking at our development roadmap through a three-pillar approach (sound familiar?), maintenance, market share, and innovation. In that discussion, we started planning how best to balance these moving forward. All three are important and we want to make efforts to improve on each one in every release.
We pride ourselves on our stability so bug-fixes and maintenance updates will always be a priority. We want Beaver Builder to be a platform you can trust with your business.
Beaver Builder is the platform you can trust with your business.
Click To Tweet
For this reason, we're conservative with our approach to new features. We don't want to add fluff to Beaver Builder just because. We want Beaver Builder to be a dependable partner in your business and we put a lot of bandwidth towards ensuring that we stay lean, mean, and timeless.
That said, we still want to bring new users to the Beaver Builder family and enhance the experience for existing users. It's important to branch out into adjacent markets and continue growing. If we don't keep growing, we can't guarantee will be here for you tomorrow. We're a bootstrapped and profitable company and, while that may sound like a brag, we consider it a badge of honor. You don't have to worry about us closing down shop because we ran out of venture capital.
Lastly, innovation. I mentioned in our Gutenberg blog post that, a few years ago when we were getting started, "page builder" was a dirty word in the WordPress space. No one took them seriously. We take a lot of pride in how far we've pushed that envelope and we want to continue experimenting and pushing it further.
Beaver Builder Labs
On the subject of innovation, with and all the changes coming to the WordPress ecosystem in 2018, we're thinking about mimicking Google and other company's idea of "labs" projects. These would be experimental features and branches that we'll release and make available on a "testing the waters" basis. What do you think?
Beaver Themer 1.1 Coming Soon
Themer launched with a deep integration for WooCommerce. Building and managing Woo sites with multiple products, categories, and nuances can be a real pain. Themer provides an interface and an abstraction to make the process much less time-consuming.
We have two new integrations coming in 1.1, Events Calendar and Easy Digital Downloads. If you use either of these plugins and would like to get early access to test, you can find an alpha version of 1.1 today on your account page. You can also check out our Knowledge Base docs on the two new integrations.
The Events Calendar plugin enables you or your site's users to schedule and plan events, sell tickets, and manage a calendar of said events.
Easy Digital Downloads, as the title implies, is an eCommerce platform for digital goods. With the success of Beaver Themer and WooCommerce, this was a natural next step. If the name is not familiar, all of the plugin offerings from Pippin's plugins are fantastic and we've been getting business tips from their blog since day 1.
Beaver Builder Theme
Don't worry! We're planning to give the Beaver Builder Theme some love this year too. Of our three products, the theme is one of the more challenging to update for backward compatibility reason. Changing CSS and markup can cause a lot of site owners a lot of headaches, but we have improvements in the pipeline. Sometimes, it feels like we should create a brand new version of the Beaver Builder theme. Hmmm…
Footnotes
Gutenberg
In case you missed it, we posted an article about Gutenberg—WordPress' new editor project—with some thoughts on how we're planning to handle the upcoming transition.
CampPress Iceland
If you've ever been to a WordCamp there's a good chance you've bumped into Mendel Kurland. He works at GoDaddy, but in his spare time, he's been working on a project called CampPress. It's a "digital detox." I'm thrilled to be joining him for CampPress Iceland in April. If you're looking for an excuse to go camping and talk shop, he's hosting several events this year.
Embracing Page Builders
Another good friend, Tyler from CyberSprout, wrote up a great piece on how he and his agency adopted page builders as part of their workflow.
Smart Slider 3 BB Integration
The team at Smart Slider 3 wrote a very nice article about Beaver Builder 2.0 and how well it integrates with Smart Slider 3. If you were like me, you might be wondering, "who uses sliders any more?" On that note, I found their article about how the research suggesting sliders don't work is wrong super interesting!
Justin on the WP Tonic Podcast
Justin joined the crew of the WP Tonic Podcast for a chat about Beaver Builder 2.0, Beaver Themer, and some future plans for Beaver Builder.
WPML and Toolset Updates
The team at OnTheGoSystems has been hard at work hardening and improving the integration between Beaver Builder and Toolset. They also announced that they're working on Beaver Themer support in WPML! Woo-hoo! That's been a big feature request from both sides. You can read more about the toolset integration here, and the existing Beaver Builder +WPML integration here. Thanks, OnTheGo!
In Closing
It must be the cold weather. I get a lot more verbose during the winter months. I wanted to keep writing and writing, but I am cutting it off here.
We've had fantastic growth and we're extremely proud of the work and innovation we've done in 2017. Getting the opportunity to release a new product and crafting a beautiful new user experience are really dreams come true for a product team like ours. There's no way we could have done any of this with you and your ongoing support. Thank you. On behalf of the whole team, we wish you Happy New Year and the best in 2018!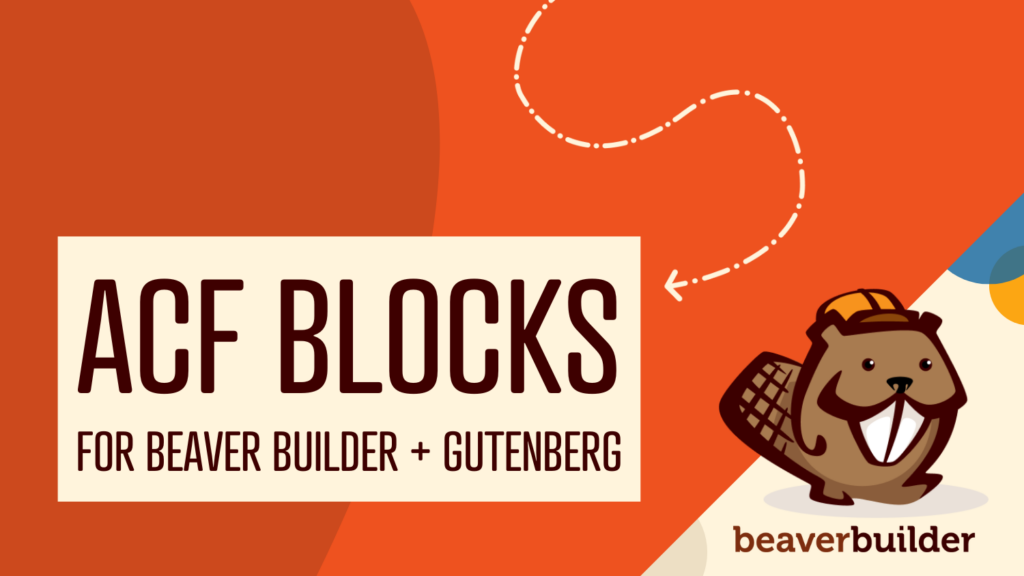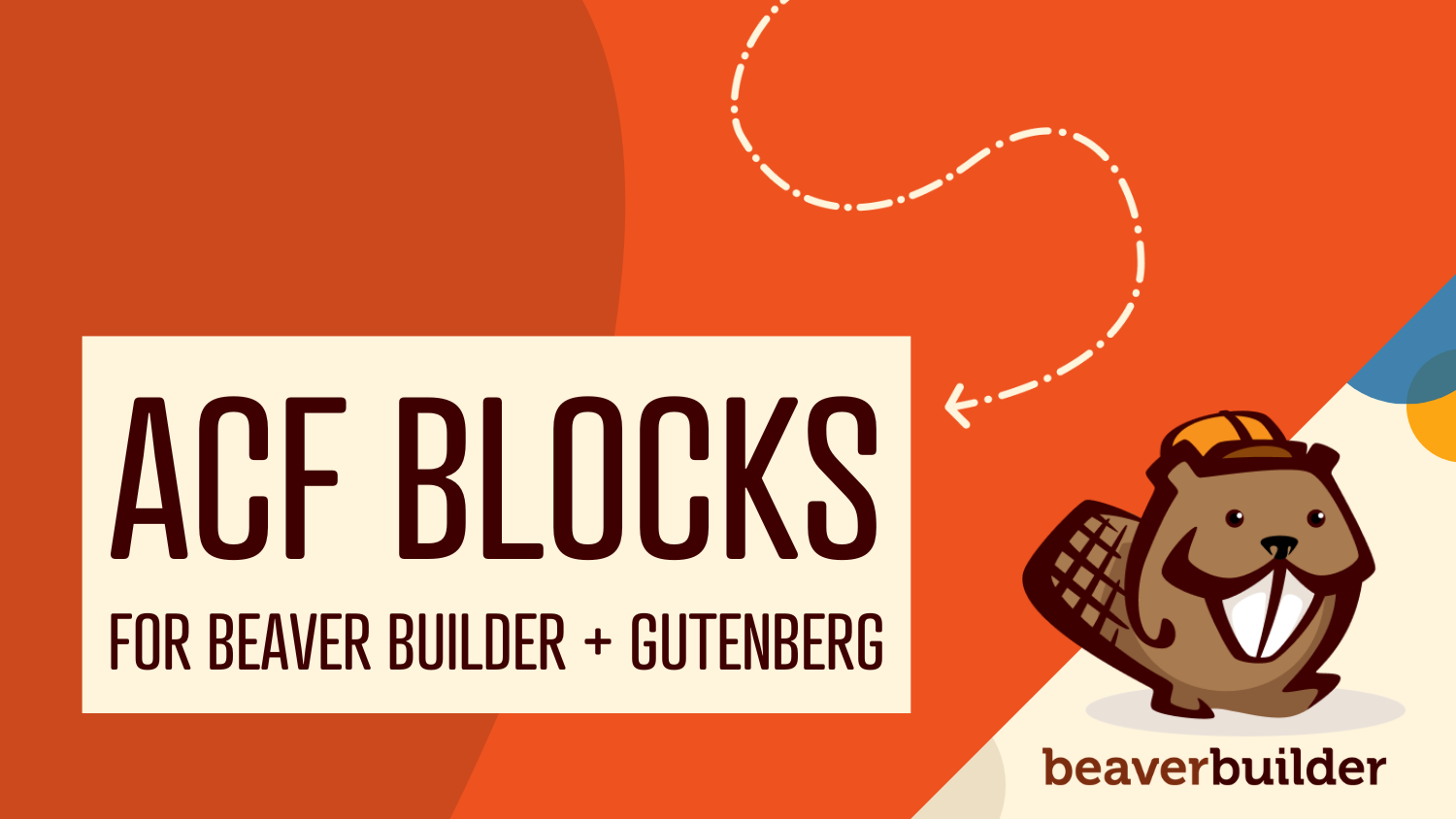 Have you ever wanted to create a custom module or block that works in both Beaver Builder and Gutenberg? Well,…
Join the community
We're here for you
There's a thriving community of builders and we'd love for you to join us. Come by and show off a project, network, or ask a question.