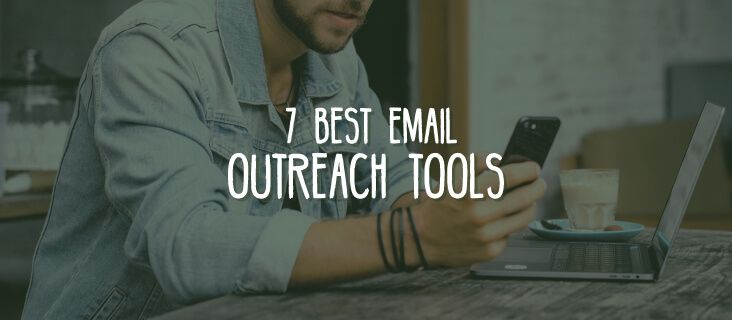 As a website owner or designer, there will be a time when you have to resort to the tried, tested, and proven method of email outreach for link building and content promotion. Email outreach is one of the most effective ways to generate interest and exposure for your website or blog. 
However, although email outreach works, it's time-consuming. First, you identify large quantities of people to target. Next, you must source their email addresses. As if that's not enough of a drain on your working hours, then you need to write your pitch to each of them.
Luckily, we're living in an age of convenience. There are plenty of tools available to make your email marketing campaign an easy task. Here, we've compiled seven of the best tools to help you build links quickly and effectively through email outreach.
List of Best Email Outreach Tools
1. Reply.io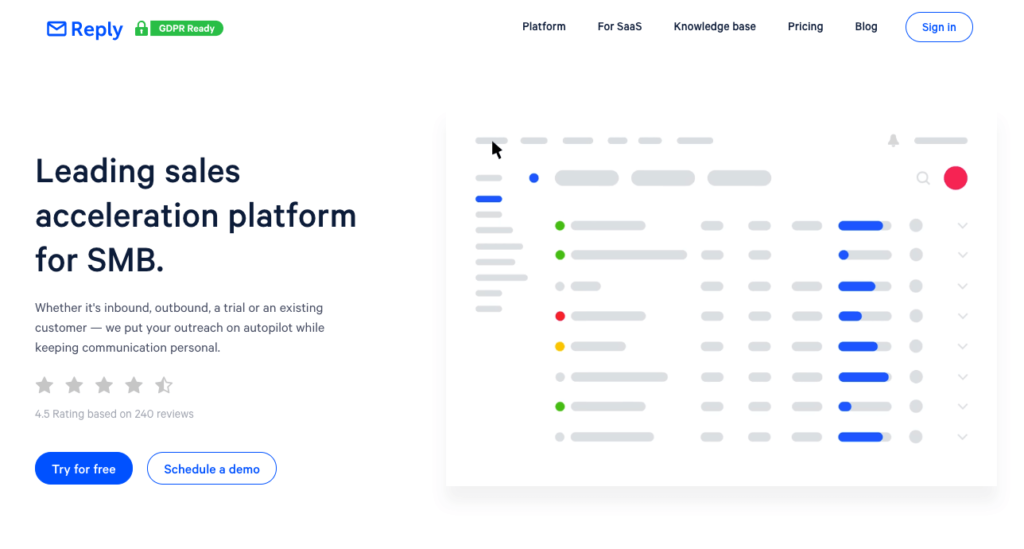 Reply is a very popular and user-friendly tool that helps users automate and manage their outreach campaigns.
While Reply specializes in inbound and outbound sales, human resources, recruiting, and business development, it really excels at link building. With Reply, you can build a schedule for your campaign by telling the tool when to send follow-ups and what they should say. 
Personalization is also made easy since you can address your recipients accurately on a large scale with a fraction of the effort. 
One of the best aspects of Reply is campaign segmentation. You can segment each campaign individually, which helps to organize your efforts and eliminate confusion as to which recipients belong to which outreach. 
Reply's user interface is also extremely useful for managing your campaigns. Easy-to-follow charts keep you abreast of your reply rates, open rates, follow-ups, and bouncebacks. When browsing your outbox, color coordination helps you to see the status of your sent emails. 
You even get a little digital assistant to check that your email content is optimized to get a reply. 
Prices for Reply start at $55 per month.
2. Autopilot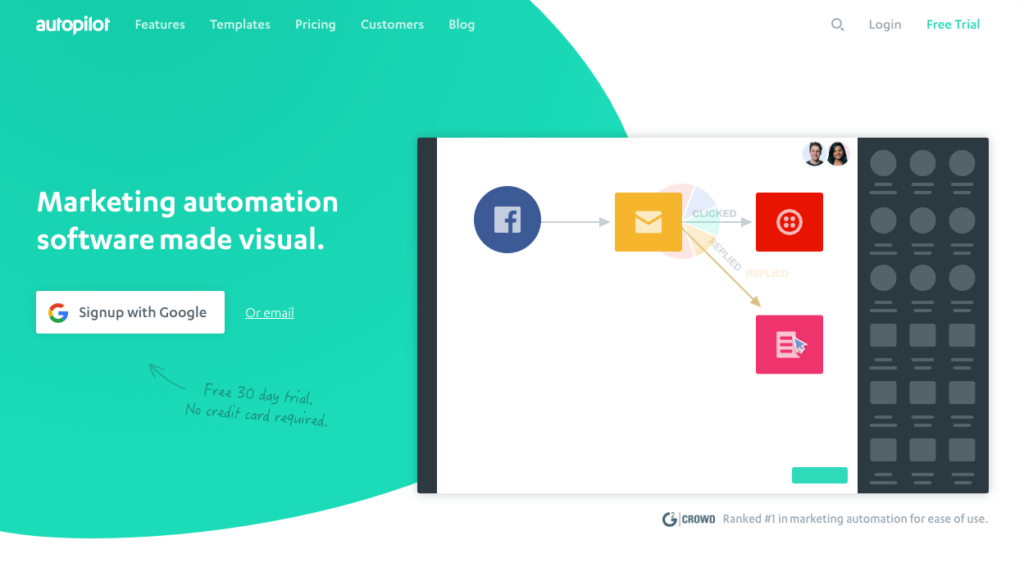 If you're looking to turn your outreach into a simple, automated process, then Autopilot may be just what you're looking for. 
Autopilot's user-friendly time-saving qualities were so impressive that G2 Crowd ranked the tool as number one in marketing automation. 
The beauty of Autopilot is in its use of flowcharts.  Flowcharts direct the mailing assistant when it comes to how to approach emails and follow-ups. As such, the whole outreach process turns into an easy-to-follow chart that keeps you informed of your progress. 
The flowchart approach adds a unique level of personalization. You can take responders on a journey depending on their replies, which enables you to customize your outreach. 
There's no coding required with Autopilot, and the tool comes with mobile optimization, too. 
Prices for Autopilot starts at around $39 per month (billed annually). 
3. Mixmax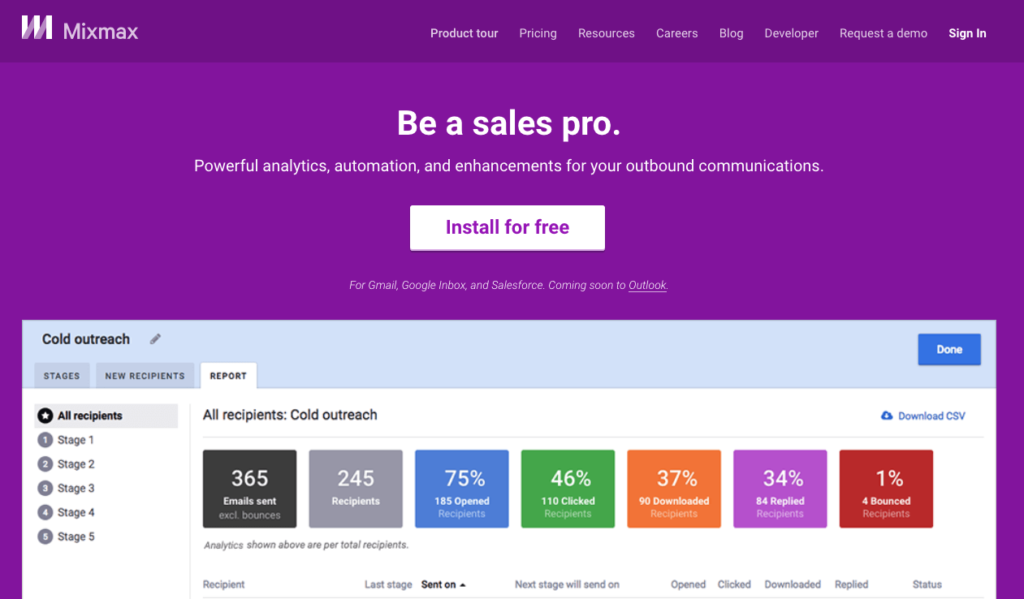 There are few better ways of tracking your emails than with Mixmax. Through this tool, you can monitor your campaign's progress, schedule future emails to be sent, infuse powerful analytics in your findings, and automate your mailing process in stages. 
With Mixmax's email tracking function, you're able to know who opens your email and when. This is a powerful feature to have because you can adapt your outreach based on what approach is leading to higher open rates and more follow-ups.
Another great feature of Mixmax is the one-click email template. You can build templates to reuse with just a single click of a drop-down menu. 
You can strategically plan when to send emails, including at any time that suits both you and your recipient. 
Mixmax incorporates custom branding into its services, which seamlessly brings an added air of professionalism to your operation. 
The tool's user interface is another excellent feature. There is a straightforward chart displaying the statistics behind your outreach. You can view open rates, replies, bounce backs, and more – all displayed as a percentage for added perspective. 
To get started on Mixmax is comparatively inexpensive, with prices starting at $9 per month (billed annually). 
4. Hunter.io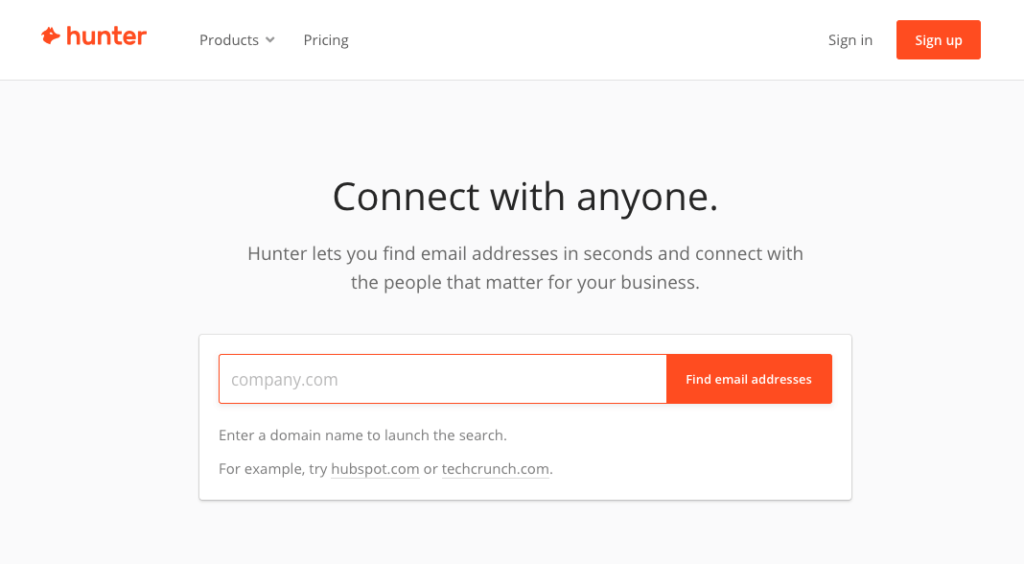 Sometimes the real difficulty of email outreach lies in identifying who to target. 
With Hunter, you can find the email address of just about anybody with an online presence. This means that there's no need to thumb your way through page after page of information searching for a specific contact. 
Hunter works by inviting users to type in a website name. The tool then rapidly scans data to find every email address associated with the domain. If the contact that you're looking for is still absent from the returned list of emails, then fear not! Hunter makes educated guesses on what a specific person's email address would be based on how the company typically formats email addresses. 
To help minimize your bounceback rate, Hunter even adds a percentage of certainty to every email address it returns. 
Hunter is certainly a time-saving tool if you're looking to target specific decision-makers in companies. Considering that it has a free streamlined service as a trial for customers, you can't go wrong in giving it a try. Premium accounts begin at $49 per month. 
5. QuickMail.com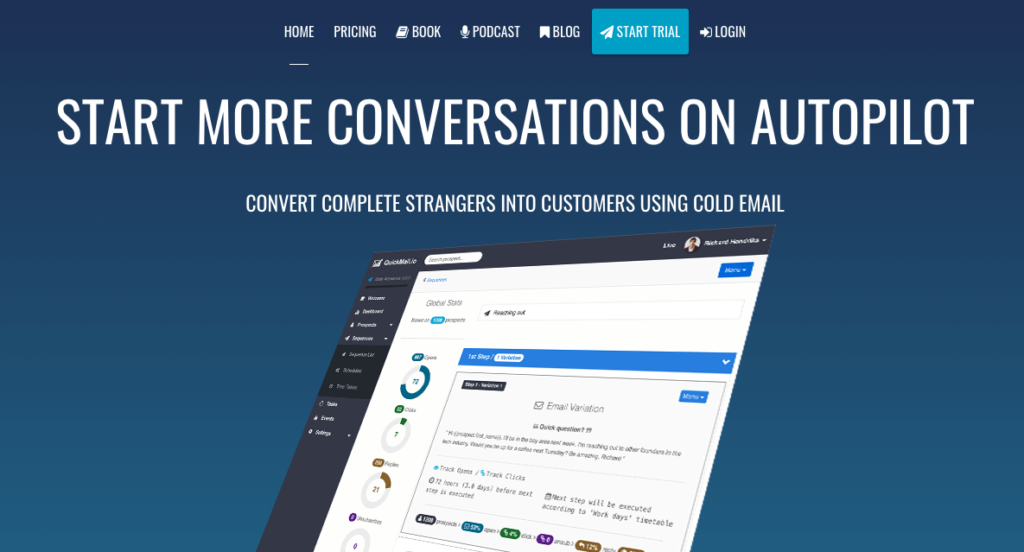 QuickMail is one of the most convenient tools available when it comes to sending bulk messages for outreach purposes. 
Your emails sent through QuickMail will display as accurately personalized to reduce spam complaints and rejections in favor of more positive replies. 
Creators of the intuitive tool have likened it to a personal assistant since scheduled emails can be sent, in bulk, at any time to improve your chances of making a positive impact on your recipient. 
QuickMail incorporates easy-to-understand metrics into its campaigns. Users can make accurate predictions on reply rates and use details to build toward their lead generation targets.
Prices for QuickMail start at $49 per month. 
6. Pitchbox
Pitchbox is an excellent outreach management tool that keeps you on top of all of your processes in one place. Charts tell you all you need to know about productivity and the status of your mailing lists, including the intricacies of each individual campaign. 
The tool is primed for blogger and influencer outreach. It promises that you can identify targets in "record time." The service also comes with seamless integration for the likes of Moz, Majestic, SEMRush, and other big hitters in SEO. 
Like many good outreach tools, Pitchbox enables you to personalize your emails as well as the timing of follow-ups. And, it also lets you track your progress in such detail that you can micro-manage each part of the process, from the broader strategy to the user-specifics.
Pitchbox is an intricate service, which is underlined by its premium price that starts at $195 per month. 
7. Voila Norbert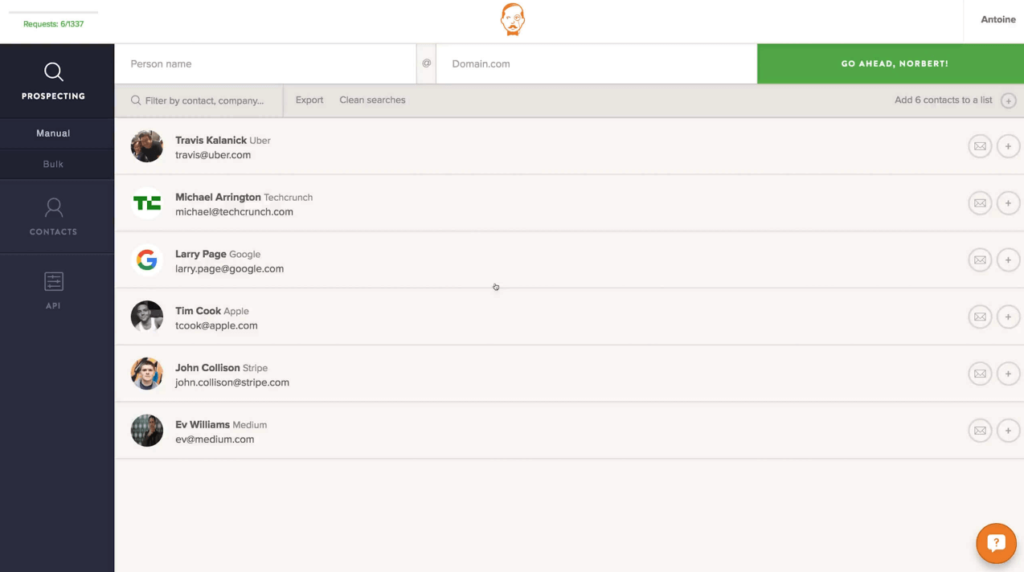 With Voila Norbert you finally have a great and cost-effective way to identify the email addresses of potential outreach targets. 
Users are invited to add an employee name and organization. Then the tools search for a match. 
For a $2 surcharge, you can have existing email lists verified to ensure that you're not wasting time marketing to false addresses. Rest assured your results arrive in real-time. 
An added bonus for Norbert is its flexible pricing structure. While prices start at $49 per month, you also have the option of choosing a pay-as-you-go plan, which charges 10 cents per lead. If you're not planning on performing a bulk outreach campaign, the pay-as-you-go plan is a great alternative to monthly services. 
Final Thoughts on the Best Email Outreach Tools
One thing that all of the tools above have in common: they save you time with your email outreach efforts. And, that's a big deal! After all, you don't want to skip leveraging the help of others for the sake of productivity. At least, not when you can save time and perform email outreach!
That said, whether you choose a tool that goes beyond email outreach to include link prospecting and relationship management is up to you. The most important part is to get started with email outreach campaigns to improve your visibility, spread your brand message, and increase your backlinks. And, any of these tools will get you pointed in the right direction.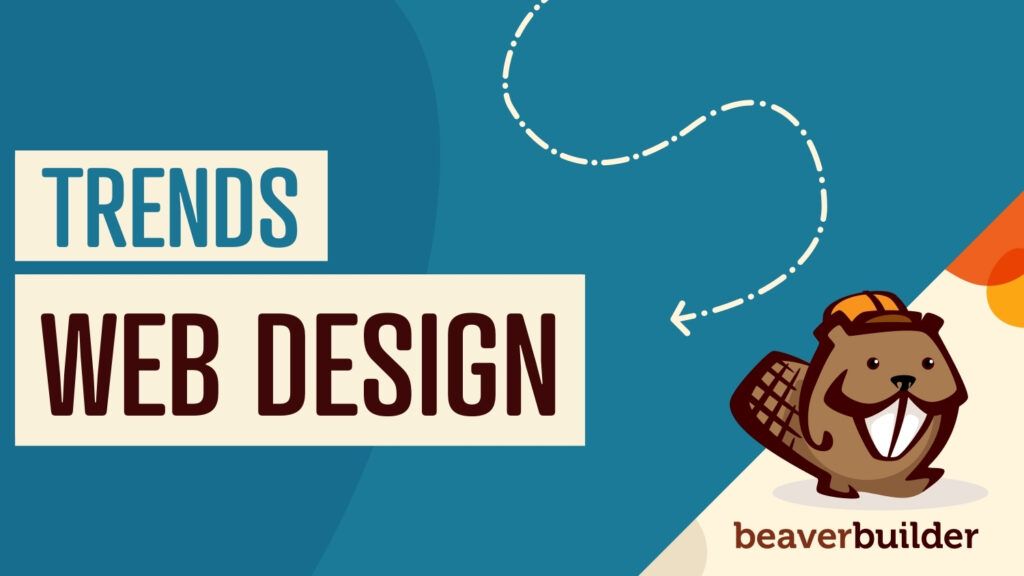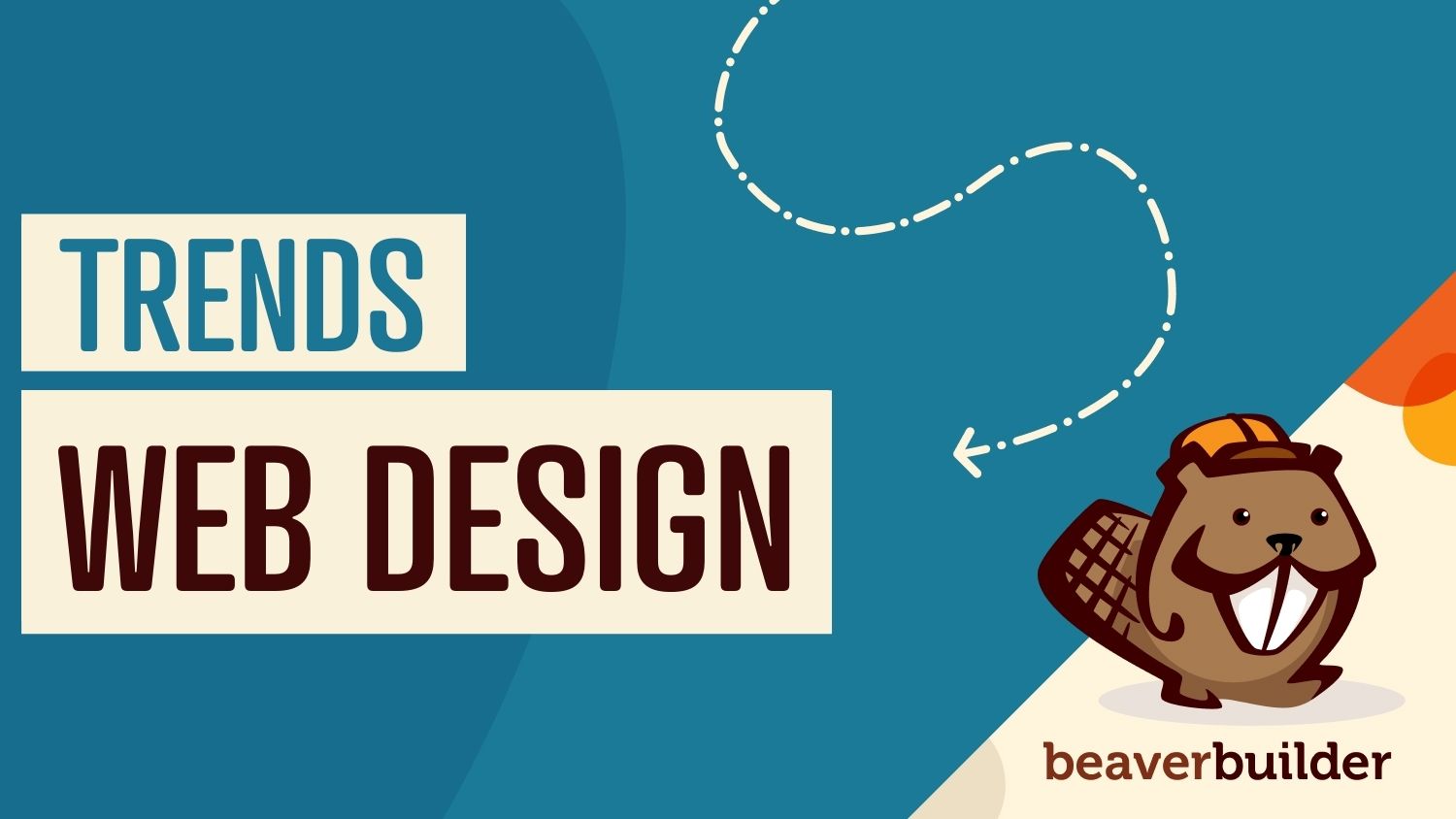 As a web designer, you want every website you create to be a great one. This is easier said than…
Join the community
We're here for you
There's a thriving community of builders and we'd love for you to join us. Come by and show off a project, network, or ask a question.
Build Your Website in Minutes, Not Months
Join Over 1 Million+ Websites Powered By Beaver Builder.