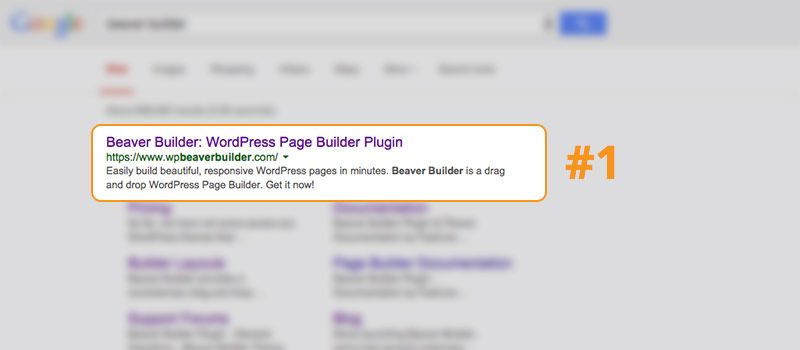 TLDR: Content is king! As long as you're creating great content, we don't believe that using a Page Builder to create that content will hurt SEO performance. Here's why…
We often get asked if using a Page Builder can hurt your site's SEO performance. Recently, a very thorough discussion on this subject came up in the Advanced WordPress Facebook Group. While SEO is a very complex and speculative subject (we've found that rain dances help significantly with weather and SEO), using a page builder that generates lightweight and semantic markup should not have any negative affect on SEO.
We just launched 6 FREE
Beaver Builder courses
. Learn how to easily build WordPress websites with step-by-step video tutorials. Get started today.
Show me the markup!
Throughout the years, Page Builders have garnered a bit of a bad reputation for the quality of code they produce. There is good reason for this, too. Anyone that's ever viewed the source of a page built with Dreamweaver or FrontPage knows the behind-the-scenes horrors that can be found there. At the end of the day, search engines base their rankings on algorithms. For your content to rank highly for any keyword, a computer must be able to decipher your code/content and interpret what a given page is about.
While we don't know exactly how these algorithms function (this is, of course, the secret sauce that Google and others keep under tight lock and key), we have some pretty good ideas. Using lightweight semantic markup, proper heading structure, and appropriate inner linking between your content are a few of the biggies. Here at Beaver Builder, a significant amount of thought and development has gone into generating the least amount of markup possible, and we do our best to follow and implement as many SEO best practices as possible (such as using schema.org markup and HTML5).
What's the overhead?
Another important factor of SEO success, that can be hindered by a poor page builder, is page speed performance. Again, no one outside of Google really knows how much these factors play into rankings, but we know to some degree it does. Again, while we can't speak for other builders, at Beaver Builder page performance is one of our highest priorities. I won't bore you with all the nitty-gritty details but, along with lightweight markup, we are extremely careful about loading assets (like images, JS, font icons, etc) on your pages. If your page requires any of these elements, we'll load them up. Otherwise, we purposely leave them out. Only the essential scripts and assets are loaded for each page. We also combine and minify as much of the code that Beaver Builder outputs as possible.
Does it play well with others?
You might have been living under a rock (which is cool) if you've done any WordPress SEO work and you haven't heard of Joost De Valk's WordPress SEO Plugin. It is the de facto standard/must-have SEO plugin for WordPress. If your page builder doesn't play well with this (or other similar SEO plugins) you're not going to be doing as well in the SERPs as you could. One our favorite Beaver Builder features is if you ever disable Beaver Builder all of you text and image content automatically gets ported back into the WordPress editor. This also means you can easily toggle between Beaver Builder and the WordPress editor to "show" SEO plugins your content and then tune your titles and metas based on the feedback they provide! Not to toot our own horn, but this is a pretty big deal!
Backlinks are where it's at!
All of the things we've discussed so far are on-page improvements that one can make to improve SEO. We're leaving out a MAJOR piece of the puzzle: backlinks! More important than any on-page changes is getting other reputable websites to link to your pages. If there's an easy way to do this, please contact me privately and let me know :). The only way I know of is to take the time to create quality content. Take note of the keyword in that last sentence, time. Creating content takes time! A lot of it! Luckily, if you're curious about page builders, you either know (or are about to discover) that using a page builder saves tons of time (like, a whole lot)!  The faster you can churn out content, the more likely you are to catch the eye of another web publisher and have them link to your article. If you're in the SEO/publishing game, you can never have enough content and using a page builder is one of the fastest ways to streamline content creation.
So, we're cool then?
To recap, while there are crummy page builders out there that will generate tons of excess markup and slow down you pages, using a high-quality page builder (ahem, like Beaver Builder) shouldn't have any noticeable impact on your page load speeds. Nor will it generate HTML markup that search engines have trouble understanding. At the end of the day, good content will help you rank better and using a page builder will actually significantly decrease the amount of time it takes to create content. I am sure a similar conversation was had about WordPress itself back in the day: "Will WordPress hurt my SEO compared to creating a site in static HTML?" Well, we all know how that turned out.
Are we missing anything? How has your experience with Page Builders impacted your site's SEO?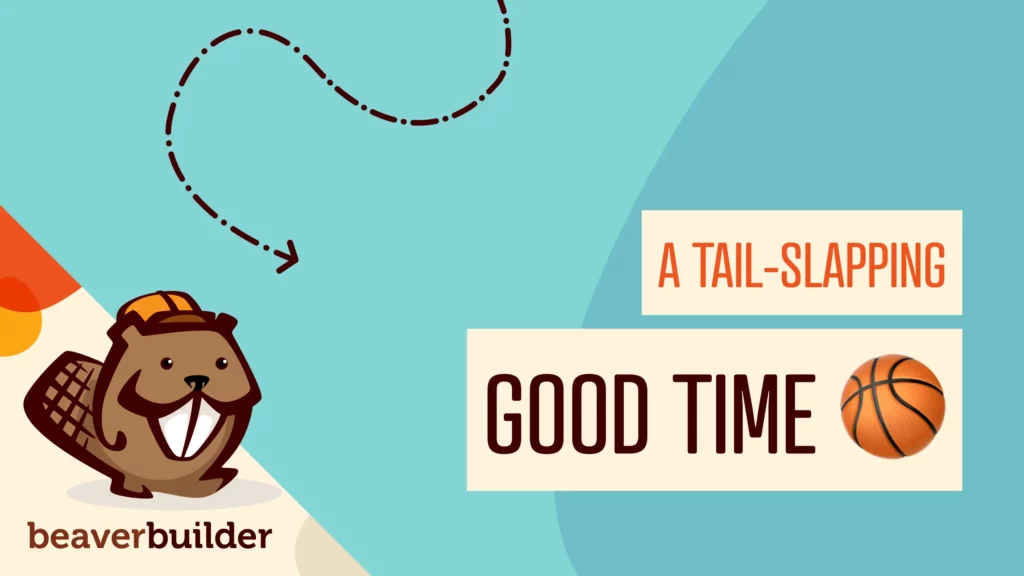 WordCamps are back and WOW does it feel good. The Beaver Builder team are all back home after attending and…
Join the community
We're here for you
There's a thriving community of builders and we'd love for you to join us. Come by and show off a project, network, or ask a question.