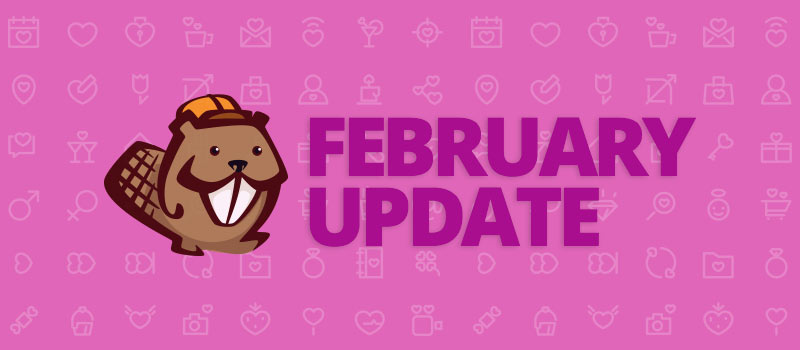 It's hard to believe February is here already! It seems like January just flew right by. We're trying to start a monthly tradition of writing a news/updates blog post and newsletter to share some of the happenings here at the shop. Although, after reading our buddy Chris Lema's article on why your company blog sucks, I realized these posts might suck.
To avoid sucking, I'm going to take a note from Chris' playbook and start this post with a personal story. Justin's brother is a photographer. A few months ago, he decided to install a beautiful hardwood floor in his photo studio. Being a nice brother, Justin agreed to help. At the time, he didn't realize the project was going to take the better part of his Saturday afternoon/evening. We've been in the process of redesigning our Agency website, and we needed some new head shots and photos to use. Luckily, we had an accomplished photographer who owed us a favor. We hit up Justin's brother and had him come out and shoot some awesome photos (like the one you see at the bottom of our homepage)! It's tough making a group of computer geeks look presentable, and he killed it!
Okay, Chris is way better at keeping his stories interesting and tying them into some high-level moral/theme. I'm doing my best here 😉 The moral of my story is that good things come from utilizing relationships. This thought was driven home when I watched an awesome presentation by Rand Fishkin on SEO in 2015. If you have a chance, I highly recommend watching the entire presentation. If you'd rather check out the cliff notes, here is a good summary by KissMetrics.
One of the big takeaways from the video is that traditional link building is dead. The SEO pros are building relationships instead of links. Google and other search engines don't want you to "build links," yet backlinks are still a huge factor in SEO. What that means is you need to generate organic, editorial links and one of the best ways to do that is through real-world relationships. This is actually great news for anyone that spends any time trying to build back links. You can go ahead and stop creating those phpBB profiles and signatures now ;).
On that note (and a fitting one for the month of love), a lot of the news from this month stems from our effort to reach out to the community and build relationships.
Meet Dynamik Beaver
First on the docket, we recently met (and started developing a relationship with) a really talented guy named Colin. You may have heard of him, or just heard him, from his site DynamikBeaver. Colin started creating tutorial videos on his site on how to use Beaver Builder with Genesis and the Dynamik website builder (the dream team as he calls it). We knew that we wanted to have tutorial videos for Beaver Builder, but none of us have a lot of screencasting experience. Our few failed attempts consisted of shoddy resolution screencasts with lots of "ums" and "likes." After checking out Colin's videos, we reached out and asked if he would be willing to create a few tutorial videos for us. He agreed, and we now have a fledgling library of tutorial vids!
Our relationship with Colin had another pretty cool benefit, he suggested a brilliant idea to hold a Beaver Builder design contest. This is still very much in the works,  but we're hoping to hold a contest sometime in the next few months. Beaver Builder has some great built-in templates, but we want more. We also want more templates from designers other than ourselves, so the plan is to host a friendly competition where anyone can submit their finest home/content page designs built with Beaver Builder. We'll pick a few winners and possibly implement YOUR designs into a future update! We know that for this to work, we'll need a really bad-ass prize. Stay tuned for more details, we assure you it will be worth it! Of course, you can sign up for our newsletter or follow us on social media to find out more.
Do you listen to podcasts? I go through phases. One of my favorite podcasts is Shop Talk Show by Chris Coyier and Dave Rupert. A couple of my other favorites are created by The WP Chick, Sure Fire Web Services, and WP Elevation! All three of these podcasts were gracious enough to risk their good names and their audience's sensibilities by inviting us as guests! We'll be talking about Beaver Builder and some of the successes/failures we've had over the last year starting a business in the WordPress plugin space. Keep an eye out for those.
A few months ago, we went to WordCamp SF. We had a great chat with a gentleman from WP Engine. We traded cards and went on our ways. Just recently, one of our customers had a small problem with his Beaver Builder site on WP Engine. We reached out to our buddies at WP Engine and they graciously helped us resolve the issue. After doing some testing, we can now safely/proudly say that Beaver Builder and WP Engine play extremely well together! And frankly, we were pretty blown away with the quality of their service. Boom relationships!
On the topic of awesome managed WordPress hosts, our friends over at Pagely wrote a great tutorial on using the free version of Beaver Builder to create page layouts. Thanks Pagely!
Meet WebMan Design
Oliver, our buddy from WebMan Design, just released an amazing theme called Auberge. We started our relationship with Oliver when he reached out to us asking if we could add a filter to Beaver Builder that would simplify including it with his themes. We obliged. After he dug around our codebase a bit, he saw a few improvements that could be made to our translation/internationalization code. For the first time, we opened up our private repo and accepted a code commit from an outside source. We're pleased to announce that Oliver's contribution significantly improved our translation/internationalization efforts. Thanks Oliver! On a related note, after getting some love from WordCamp Paris, we're just about to launch a French translation! Merci beaucoup WP Paris!

See how much cool stuff has come from being friendly!? One final note, we have some pretty nifty features in the works for a updating coming to you soon. We recently added our Campbell neighbor Zurb's foundation icon set to Beaver Builder. We also added a super convenient icon search. Seriously, this little input box is a HUGE time saver. On the tap is another icon update: the ability to add your own icon fonts! You may not have heard, but icon fonts and SVG are taking the web world by storm. It's kinda a big deal.
In closing, if you're reading this and we don't know you.. we'd really love to! There doesn't have to be any mutually beneficial partnerships, just reach out in the comments and say hi! You'll make our day, and you never know what might come from the relationship.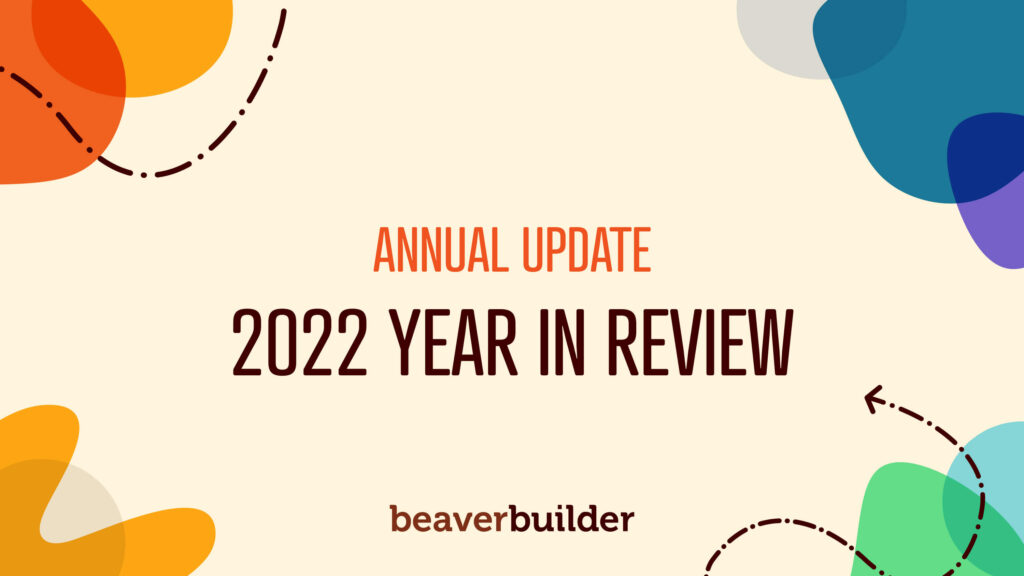 Wow! I can't believe another year has passed. It feels like yesterday when I wrote about 2021 year in review….
Join the community
We're here for you
There's a thriving community of builders and we'd love for you to join us. Come by and show off a project, network, or ask a question.