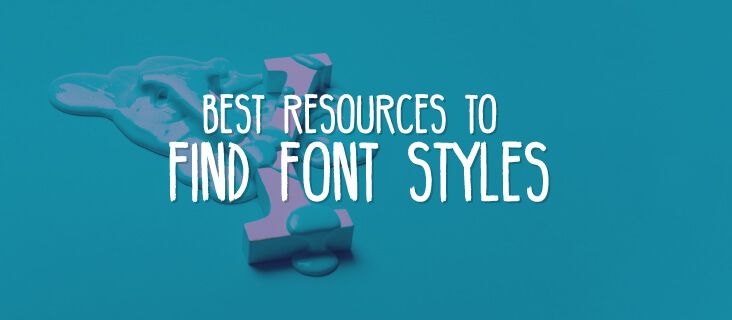 With the internet quickly approaching two billion websites, there's obviously a great deal of competition. Standing out in a crowded market is much more challenging! So, how will you catch the attention of visitors and keep them on your site longer?
One way to make your website distinctive is to use a custom font. A visually appealing, distinctive font adds a little pizazz to an otherwise plain, unmemorable website. Fonts also help convey branding and messaging, which expresses personality and influences perception.
While you may be tempted to download any font you find online, that would be a mistake. Just like images, fonts are subject to licensing laws and terms of use. In fact, some fonts permit only personal use, which means you're out of luck if you have a business website. To protect yourself, your business, or your clients, choose fonts that allow commercial or business usage.
So, how are you going to find these fonts to use on your business site without spending hours scouring the web? We've put together a list of the best resources to find fonts to use on your WordPress website.
We just launched 6 FREE
Beaver Builder courses
. Learn how to easily build WordPress websites with step-by-step video tutorials. Get started today.
1. Google Fonts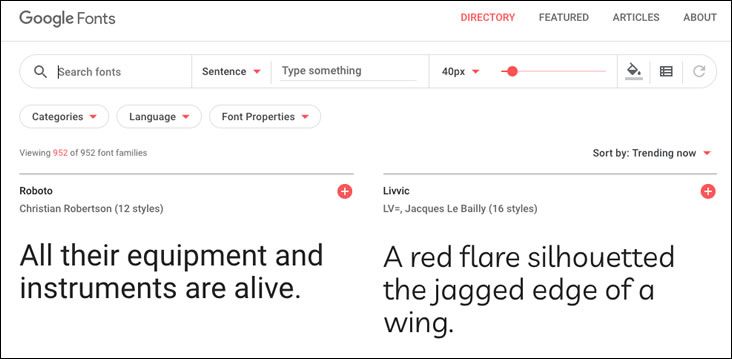 One of the best and easiest places to find great looking fonts for your website is Google Fonts.
Google fonts are open source and are free for publishing on both personal and commercial websites. You're also allowed to download the fonts to your personal computer, which makes creating mockups a breeze.
You don't have to worry about these fonts slowing down a website either. The fonts are automatically compressed and cached in the browser once they are downloaded. And, you can use CSS with Google Fonts to apply effects, such as a text-shadow.
With Google's font directory, you can preview and explore over 900 fonts! You can test font families, weights, and scripts as well as a test sample copy. This is a terrific feature when you're trying to find the perfect font for your project.
You can learn more about Google Fonts by visiting the FAQ page.
Did you know that the Beaver Builder Theme and plugin have built-in system fonts and Google fonts? Plus, you can easily add web fonts to your Theme and the Beaver Builder plugin!
2. MyFonts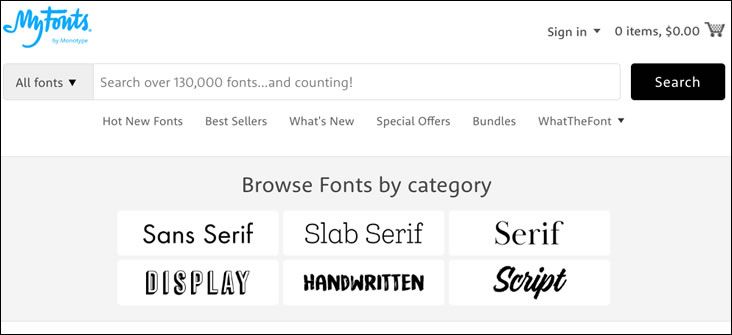 If you're looking for a wide variety of fonts, MyFonts won't disappoint. With over 130,000 custom fonts, there are many fonts to choose from.
MyFonts lets you browse fonts by category, bestsellers, what's new, special offers, and bundles. There's a fairly robust preview option where you can toggle the images to "off" to simplify font comparison.
Some fonts are free while others require a fee. For most of the fonts that require a fee, you pay once for a web font license based on monthly page views.
Licensing varies depending on your choices, so you'll need to read the terms for each option.
3. Fontesk

When you're looking for commercial fonts to use for free, Fontesk has options for you.
Fontesk offers a clean, minimal interface with search options like categories and types. You can locate free fonts by checking the box labeled "free for commercial use." However, there is no preview option. So, you'd have to download a font to get an idea of how it looks.
According to Fontesk, it's best to review the readme.text or license.pdf files to confirm each font's licensing information. If no licensing information is provided, assume that commercial use is not allowed.
4. Fontspring

Fontspring prides itself on worry-free fonts with licensing made easy. If you're exhausted and stressed from all the legal mumbo-jumbo, Fontspring definitely simplifies web font licensing.
With Fontspring, you purchase fonts for unlimited use on websites that you own. All of the licenses are perpetual, meaning you pay once and can use it forever, although some fonts may have monthly page view limits.
The site makes it easy to browse and filter as well as try out a few characters of each font. The "Try Then Buy" feature provides free installable font demos, which means you can try out the fonts before investing in them.
Fontspring's customer support team is available to help too. With over 69,000 fonts, they can help you find a font or answer your licensing questions. It's obvious that they've made finding a font for your website as painless as possible!
5. Etsy

Etsy may be most well-known for arts and crafts, but they also sell commercial use fonts.
Each Etsy seller has their own licensing terms. This just means that you'll need to research each font's "Item Details" to figure out if website usage is included.
There are some limitations with Etsy. For instance, you can't test drive a font, and you don't have the detailed search options like you do with font websites. So, you must browse all commercial use fonts, which could take a long time.
However, there are creative, craft-inspired fonts on Etsy that you can't find on the usual font websites, and that makes it worth mentioning.
6. Hype For Type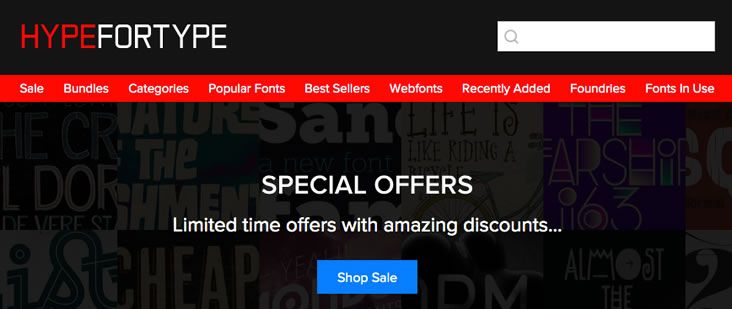 HypeForType is another site where you can purchase web fonts for commercial use.
Although the library doesn't appear as large as other sites, HypeForType offers some interesting fonts if you're looking for something a bit different.
There is a preview option, and you can search by categories, alphabetical name, and bestsellers.
As far as commercial web font licensing goes, there are numerous limitations related to page views and domains. So, it's best to check each font's details. Be prepared to pay for multiple licenses if you want to use a web and desktop version.
7. Font Bundles

Although Font Bundles caters to the craft niche, they offer attractive, high quality, stylish, and diverse fonts. As long as you sign up for a free membership, you can download their weekly free font that usually has a "Premium" or commercial license.
In addition to the weekly free font, you can join their affordable monthly paid membership to access other premium fonts based on a point system. Or, you can purchase font bundles as well as single fonts in the marketplace. They also have monthly $1 Deal events where you can get commercial use fonts for only $1.
FontBundles offers detailed search functionality with advanced filters, the ability to preview fonts, and corporate licenses too. A one-user Premium license covers web usage for up to 100,000 page views per month.
You can't go wrong with FontBundles! They have awesome deals, both free and paid options, and offer a huge variety of fonts. FontBundles is definitely one of the best resources to find fonts to use on your WordPress site.
8. Creative Market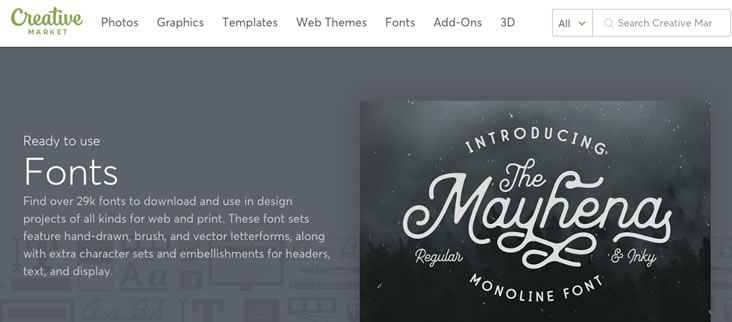 Creative Market is a popular website for ready-to-use design assets, including fonts.
While there are over 29,000 fonts, they aren't all necessarily available with a web font license. Buried in the filters is the ability to search by web font. However, this option isn't always 100% reliable. So, you'll need to check each font for its license options and then select your total monthly page views.
Creative Market has all the bells and whistles when it comes to learning more about each font. There are reviews, graphical designs to see the fonts in action, different file types, multiple search options, and the option to test drive the characters.
9. Font Library

Font Library has over 1,000 font families, some of which are available for your free commercial use. Thankfully, you can search by license type to avoid any fonts that you can't use.
In addition to being able to search by license type, there are options to search by language, category, update date, and font name.
One notable feature of Font Library is that it also includes pre-formatted CSS and HTML for each font. This saves you time and is super convenient for adding a font to your website.
10. Adobe Fonts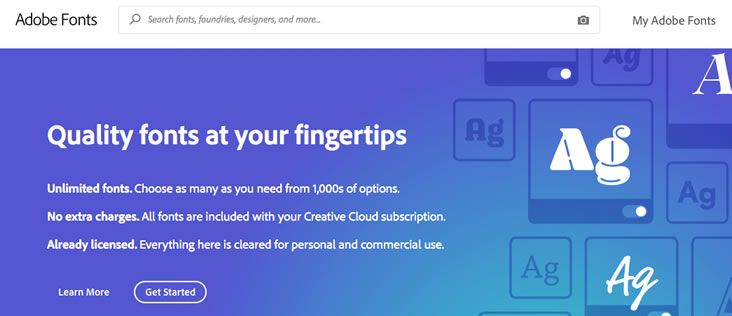 Looking for high-quality fonts from a well-respected resource? Then the Adobe Fonts solution is perfect for you!
When it comes to looking for anything design related, Adobe is one of the industry's top providers. And fonts are no exception. With Adobe Fonts, you have thousands of options. However, you will need a Creative Cloud subscription to access the fonts.
The nice part about web fonts through Adobe is that they are licensed for both personal and commercial use. That means you can breathe a sigh of relief that the font you've chosen is one that won't create legal issues for you.
There are a few potential drawbacks. Adobe's web fonts are distributed from a content delivery network, which means you cannot host the fonts locally. And, if you cancel your Creative Cloud subscription, you're no longer able to use the web fonts.
11. Creative Fabrica

If you need commercially available fonts on a regular basis, you may consider a subscription to Creative Fabrica. For a minimal monthly fee, you get unlimited access to over 17,000 fonts to use in your commercial projects. Each font is available for single purchase too.
If you're looking for free fonts, Creative Fabrica offers a variety of free assets, which vary weekly. So take a look in this section for free commercial use fonts.
Searching Creative Fabrica's library is easy if you know what type of font you want, such as script or serif. However, be prepared to spend time browsing since there aren't many options past font categories.
You can preview text as well as see a detailed description of the font's characters.
Creative Fabrica's customer support noted that when it comes to using their fonts for websites, you need one license for each top-level domain. Also, you'll need to purchase a license for all the people who are going to work with the font. For example, if you have two top-level domains and three designs that are going to work with the font, you'd need to purchase five licenses.
12. Font Meme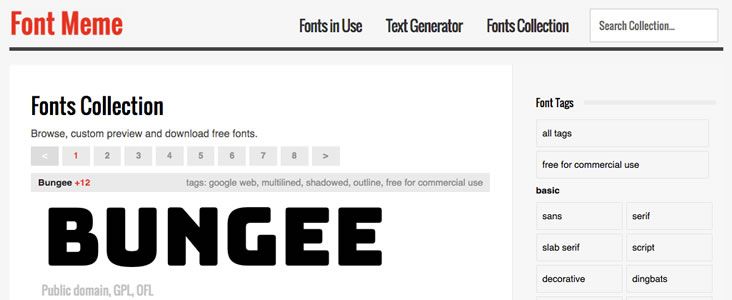 Another resource for finding free fonts for your WordPress website is FontMeme.
This website offers excellent search capabilities, although be careful to review each font's license. Some fonts are only available to download for personal use. The easiest, safest way to search is to select "free for commercial use" in the search options under Font Collections.
Font Meme shows each character and gives you the chance to preview, download, or embed the fonts. It also makes font suggestions, which is an added benefit.
One really cool feature of Font Meme is it's "Fonts in Use" section. You can find fonts that look like those used in popular logos, films, video games, and television shows. You'll need to check out each font's licensing though!
13. FontShop

When you're looking for professional web fonts and you have a budget, FontShop is a resource that may work for you.
FontShop sells fonts in the WOFF format that you may purchase one-time or pay as you go. This way, you can achieve consistency in your branding by using the same fonts on your website as in your printed material and other brand items.
You'll find FontShop offers a robust search feature with lots of specifics provided after you have selected a font. Details include glyph sampler, proportion figures, quick try, ligatures, and more. This site is definitely meant for the font connoisseur!
Although there are some fonts under $10, most fonts on this website are at a higher price point.
14. Font Squirrel
With Font Squirrel, you've hit the jackpot if you're on a limited budget and need a commercial font! They specialize in finding high quality free fonts that are licensed for commercial use.
Font Squirrel offers a detailed search function. You can search by classifications, tags, licenses, font family sizes, recent, popular, and more. This whittles down your choices, which is helpful if you know what you're looking for. And, you can limit your search to web fonts so that you don't waste time.
There's the option to test drive each font and review the license details. Unfortunately, you can't assume that each font is commercially available to use on your website. Font Squirrel doesn't guarantee that the fonts on their site have free commercial use licenses. So while this site is worthy of a mention, it's also potentially "buyer beware."
How to Identify a Font or a Find a Similar Font
All this talk about searching for fonts when maybe you've already found one you like but don't know its name! No problem.
Try one of these tools to identify a font you've seen online.
By the way, we have a list of other helpful tools for web development if you need it!
The Two Most Important Things You Need to Know About the Best Resources to Find Fonts
Although there are plenty of websites where you can download fonts for free, that doesn't mean you should do it.
When you're working with a business website, you always run a risk with free fonts that don't have a license specifically for commercial use. You don't want to get into a legal snafu!
So, the safest fonts for your business' WordPress site are those that:
Require payment
Guarantee commercial usage
These two factors will provide you with peace of mind while protecting your brand the next time you download that cool-looking font.
Don't forget to tell us in the comments where you go to find amazing fonts – we want to know!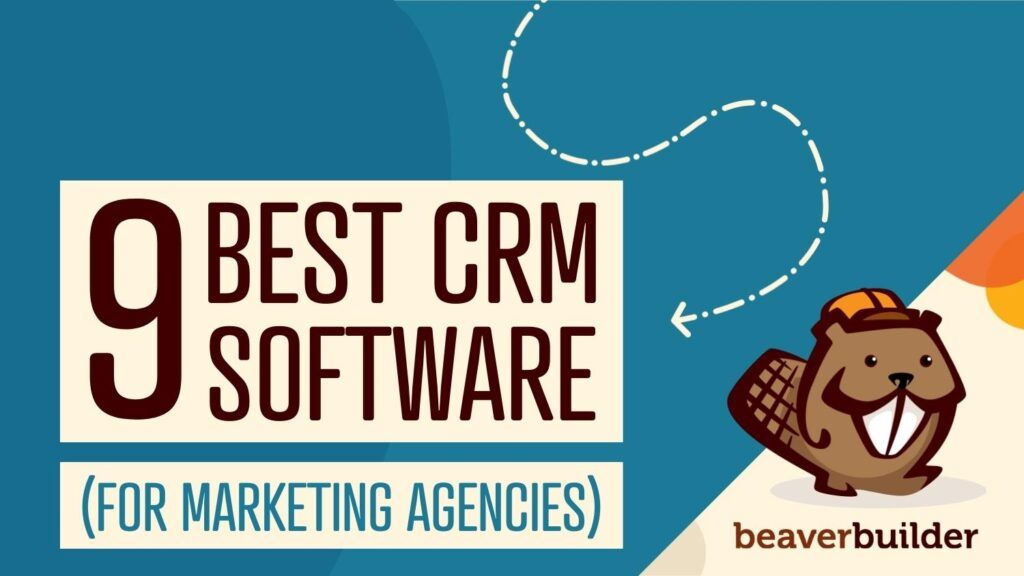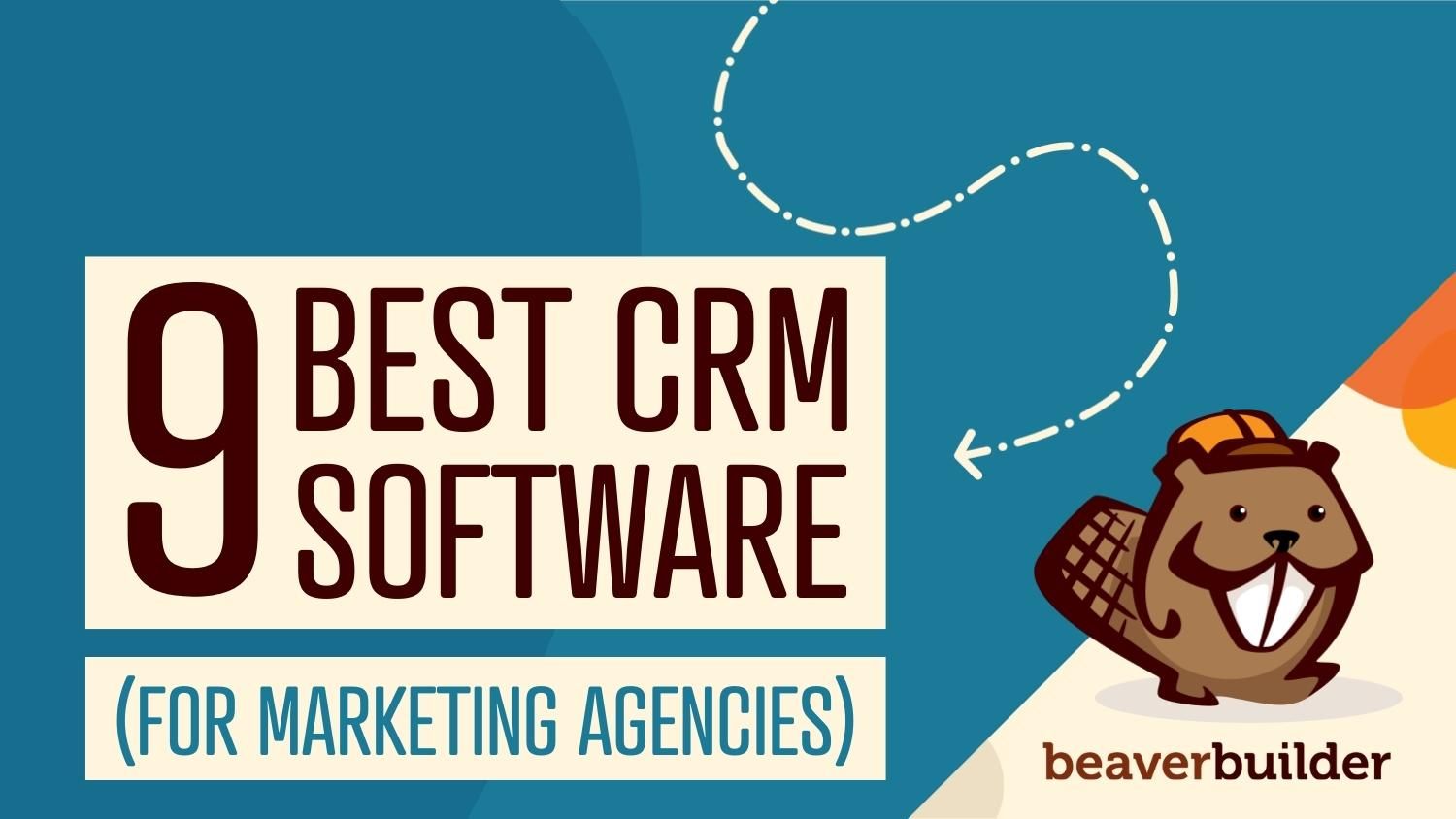 Two important objectives for marketing agencies are to improve customer experience and boost sales. To help reach their goals and…
Join the community
We're here for you
There's a thriving community of builders and we'd love for you to join us. Come by and show off a project, network, or ask a question.