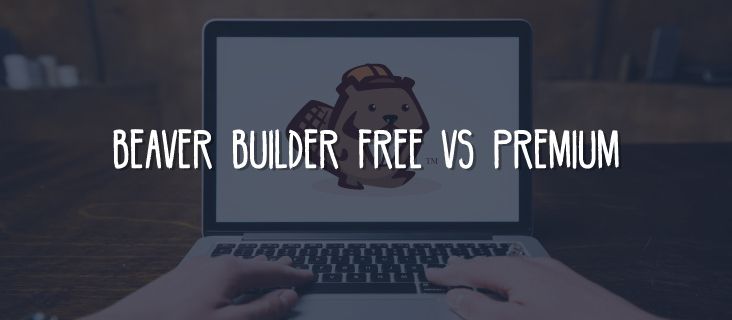 Are you curious about the difference between the free and premium versions of Beaver Builder? In this article, we talk about Beaver Builder Lite and compare it to our paid versions so that you can determine which is best for you.
But just in case you've landed on this page by accident and have never heard of Beaver Builder before… let's do a quick intro of our popular page builder.
Beaver Builder is a drag-and-drop page builder that lets you easily create drag-and-drop page layouts, all from a front-end view of your site and without touching a line of code. It's fast and flexible and offers lots of design options to all levels of WordPress users. Another huge feature is its responsive design mode, in which you can quickly switch between large, medium, and small-screen views and tweak the settings for each size. 
There are many examples of large and small sites built with Beaver Builder: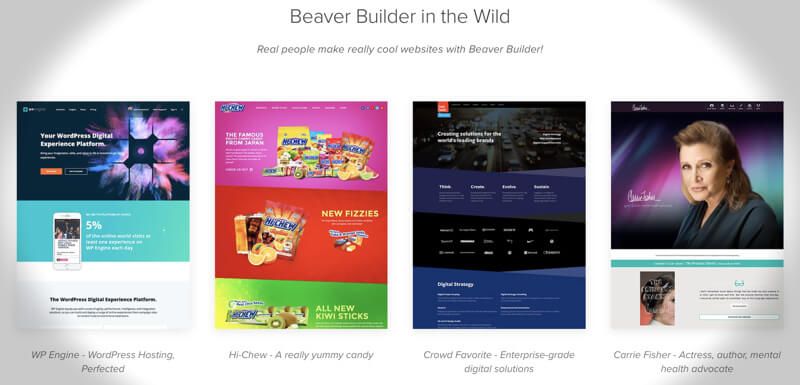 Naturally, we're proud of Beaver Builder, but don't take our word for it. We're often rated #1 in reviews of page builders. For instance, you can read about Beaver Builder on Trustpilot. 
Beaver Builder is tested and supported by a skilled team of developers, is free of bloat, and delivers an integrated set of tools.
Beginners love it for its ease of use, and developers love it for its reliability and extensibility. Beaver Builder has a huge social network of enthusiastic and supportive users, with a Facebook page, a Slack group, and a community forum. There are many third-party add-on plugins and helpful code snippets in GitHub contributed by our community. 
One important feature to consider is what happens if you stop using your page builder. Some page builders work by inserting shortcodes into the page that connect to the content in your database, so if you delete the plugin, you're left with a bunch of shortcodes in the WordPress editor, with no way to access the content. Beaver Builder, on the other hand, saves text and images in the WordPress editor when you remove the plugin. You lose layout but you don't lose content. 
Even after you decide on which page builder to try, you usually have to choose which version is right for you. In this article, we'll discuss the features of the free version and the three premium versions of Beaver Builder, along with pricing options. 
Now, which version do YOU need? The choice isn't too hard.
We just launched 6 FREE
Beaver Builder courses
. Learn how to easily build WordPress websites with step-by-step video tutorials. Get started today.
Getting to Know Beaver Builder Lite
Beaver Builder Lite, the free version of our powerful tool, has a simple, sleek, and easy-to-navigate menu of options. Here's an example of a simple first layout attempt with under five minutes of effort: a heading, and under that two columns with an image on the left and text on the right: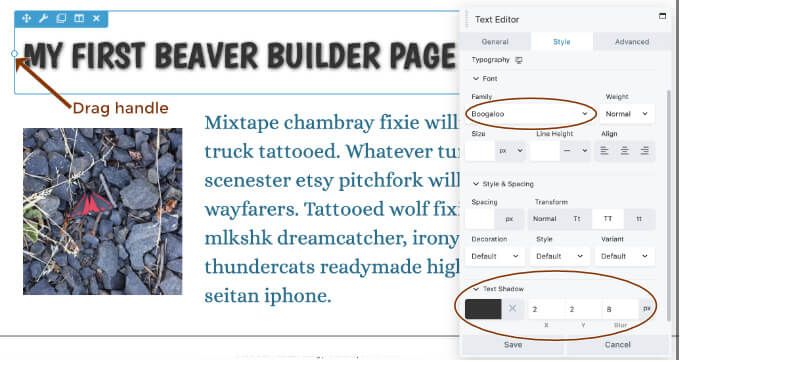 To create the heading in this screenshot, just drag in a Text Editor module and adjust the settings. You enter the text for the heading on the General tab, but the Style tab is where the magic happens. You can choose the text color, any Google or system font, and many other typography options. You can even create a text-shadow. The arrow in the screenshot points to the module's drag handle, which lets you adjust the width of the row. If you pull one of the drag handles between the two columns, you can quickly adjust the relative width of the columns.
Here's how to start. After you've installed the plugin, create a new page for editing in WordPress and then click the Beaver Builder tab to open the page builder: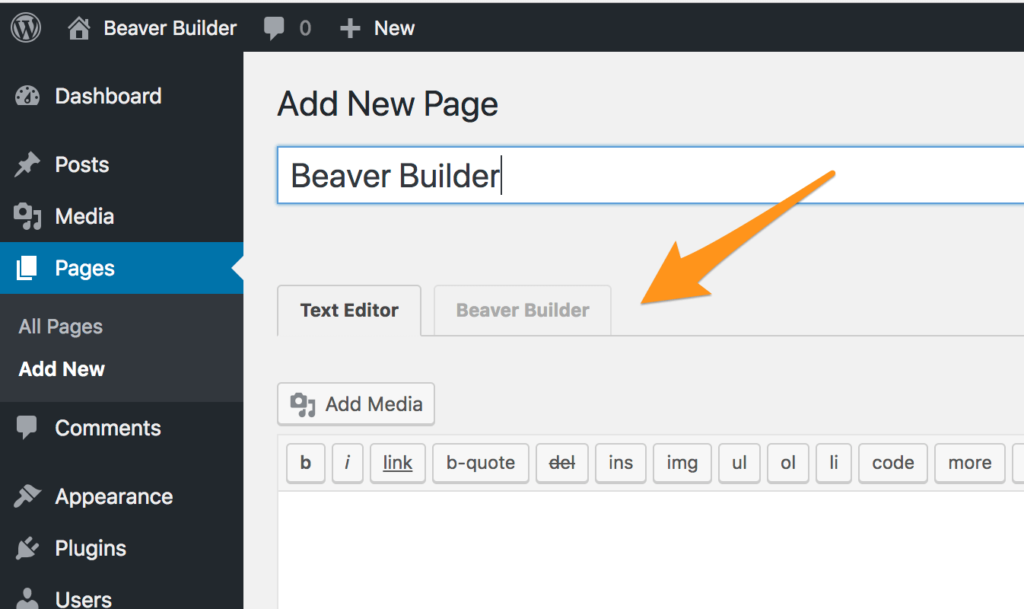 You'll see that the light version includes five modules in the Basic category (text, HTML, video, audio, and images) and one module in the Layout category: the Sidebar module, which lets you drop a sidebar into any row of your page layout. The contents of the sidebar are configured in your theme's customizer.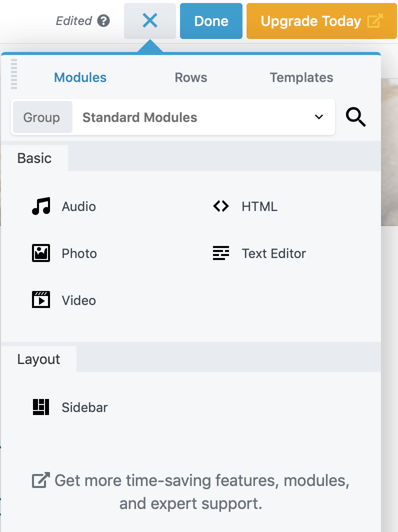 All six modules are identical to the modules in the premium versions, so you can start to get a taste of what you can do with a premium version of Beaver Builder, where you have access to many more modules, layout templates, and prebuilt rows.
If you want more tips on what you can do with Beaver Builder, click the down arrow in the upper right-hand side of the title bar, then click Help. You can watch a video or take a tour to see how everything works and get a glimpse of some of the extra features in the premium versions.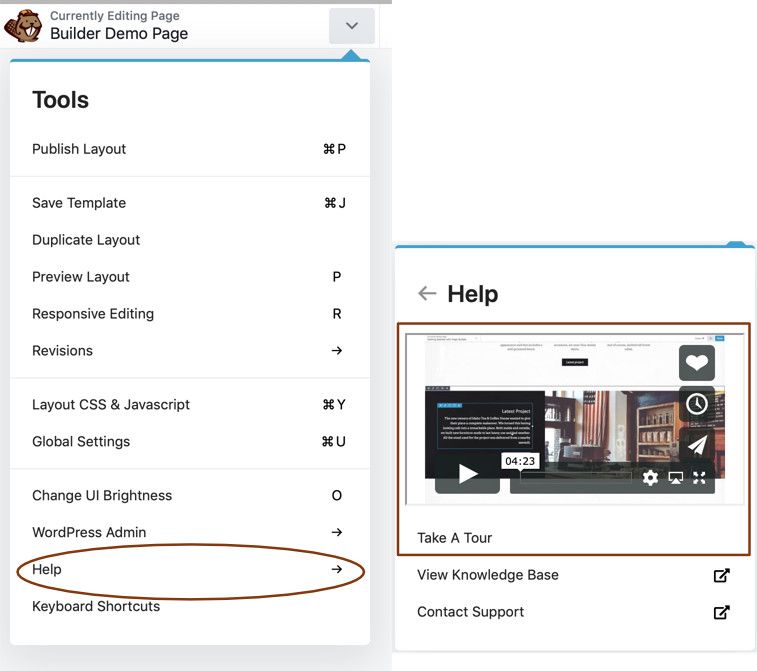 The Tools menu in this screenshot also shows Responsive Editing, which you can click from there, or just enter the keyboard shortcut R. It shows your layout at medium and small device sizes. Beaver Builder layouts are already responsive, but if you want to fine-tune any settings at specific device sizes you can do it there.
If you want more from Beaver Builder without having to splurge on a premium plugin, you can look into PowerPack Lite for Beaver Builder, a free add-on plugin. If you only need a few extra features, PowerPack offers more modules, some prebuilt templates, and several section templates – you can look into the PowerPack add-on. A premium version of PowerPack comes in at $69 per year or $249 for lifetime support and updates.
Upgrading to a Paid Premium Version of Beaver Builder
If you're hooked on Beaver Builder and want more, any premium version of Beaver Builder is only an upgrade away. All your work in the Lite version will remain intact.
All premium versions have the same version of the page builder, with lots of modules and prebuilt templates and rows, plus other features like the ability to save layouts for re-use or export, all described in the following sections. The difference in premium versions is the addition of the Beaver Builder Theme plus other features more of interest to those building multiple sites, especially for folks who have WordPress multisite feature or who run agencies and want to put their brand on the page builder.
Modules
All premium versions come with 29 modules in six categories: Basic, Media, Actions, Layout, Info, and Posts, as you can see in the next screenshot. If you have WooCommerce installed, there's an additional WooCommerce module that's described later in this article. Then there's another group of modules representing WordPress widgets, which lets you place widgets anywhere in your layout.

The modules have lots of layout and style options, giving you great flexibility in how they look and behave. There are even animation and visibility options that you can set for every module. 
To experience all these modules, check out the Page Builder demo. When the page first opens, it shows one of the built-in landing page templates, described in the next section. 
Just like Beaver Builder Lite, with the premium editor, you can use the keyboard shortcut R and you'll enter Responsive Editing mode, so you can view your work on medium and small devices and make adjustments.
Templates
With any premium version, you'll gain access to more than 30 landing page templates and 25 content page templates. That's over 50 pages, prebuilt and beautiful, ready for you to customize. Templates are built with rows, columns, and modules, so you can modify any part of the template in the same way you edit any layout.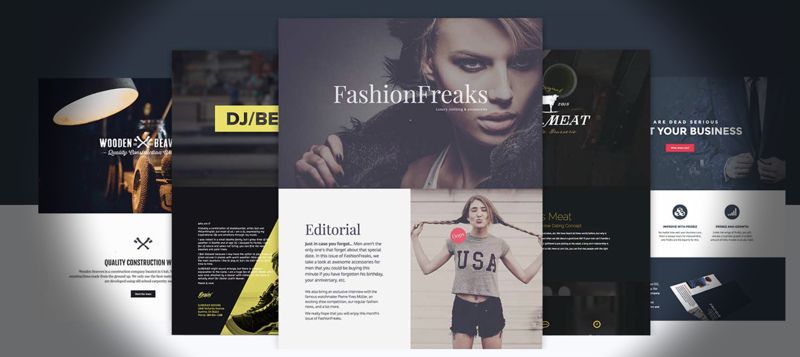 Also, there are 100 prebuilt rows to choose from, organized into 10 commonly used categories such as calls to action, lead generation, and testimonials. Just drag in a row, tweak the content and the colors, and you're done.
Once you get your content layout exactly right, you can save it and use it for other pages on your site to get layout and style uniformity. You can also save bits of your layout as rows, columns, or modules. If you have a layout snippet that you want to use everywhere on your site and keep every instance in synch, save as a global row, column or module. Change in one place, ti's changed everywhere. Of course, you can export your layouts, rows, columns, and modules to use on other websites.
Pricing
These features help you get your dollar's worth out of your premium page builder. Using templates – our pre-built ones or your own – can save you hours when creating a new site. Whether you're building for yourself or clients, time is money. Finding ways to save it will keep your bank account happy.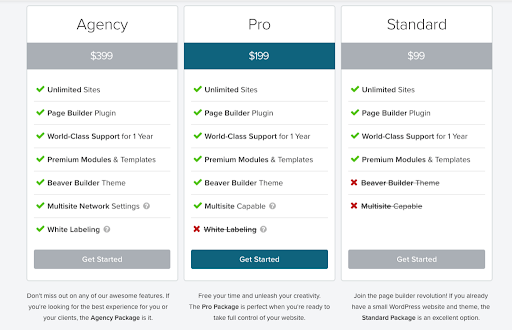 When you're looking at your Beaver Builder budget, there are three premium versions to pick from:
All premium versions can be used on an unlimited number of sites and, as mentioned before, they all use the same version of the page builder. All versions provide one year of priority support.
So what's the difference between premium versions? Each version builds on the next.
The Standard version is $99 per year. You'll need to use your own theme, but Beaver Builder is compatible with most themes, including free ones. 
The Pro version for $199 per year is the Standard version plus the Beaver Builder Theme and multisite capabilities. The theme's site settings are fully integrated with the plugin and coded for fast page loads. WordPress professionals agree that the Beaver Builder Theme is built with high-quality responsive design features, is coded for fast performance, and integrates with plugins like WooCommerce. And if you run multiples using WordPress Multisite feature, the Pro or Agency version is a must.                                                              
Your third option is the Agency version for $399 per year. This version has all the features of the Pro version and tacks on more multisite capabilities and the ability to white label your website. Specifically, on multisite installations, you can configure Beaver Builder on all of your sites in the network from one place, then override those settings on a site-by-site basis. The white labeling feature is ideal for website design agencies who want to put their own brand on the page builder.
Which Version of Beaver Builder Is Right for You?
Let's take a look at some common scenarios in which websites get built. Whether you're building your own WordPress website, managing an e-commerce store, or balancing multiple development projects, there's a Beaver Builder plan for you.
1. Single Website Builders
If you're new to website building, welcome! We hope you're enjoying your WordPress experience. Or perhaps you're upgrading a site you built before and want to bring it up to the latest standards. 
In either case, Beaver Builder Lite is an excellent way to start customizing your site and breaking out of standard page layouts. Trying out the Lite version is also a great way to see how page builders are an improvement over the WordPress block editor. The Lite version is also a great option if you have a theme that gives you the headers and footers you want, so you just want to tweak page or post content layouts with the basic Beaver Builder modules. 
If you want to take your website and your design skills to the next level, upgrading is easy, and you won't lose the layouts you've already built. Just navigate to Settings > Beaver Builder > Upgrade in your WordPress dashboard to get started.
2. Business and E-Commerce Store Owners
If you use WooCommerce, all of the premium versions of Beaver Builder have a WooCommerce module that lets you add WooCommerce elements to regular pages, as shown in this screenshot: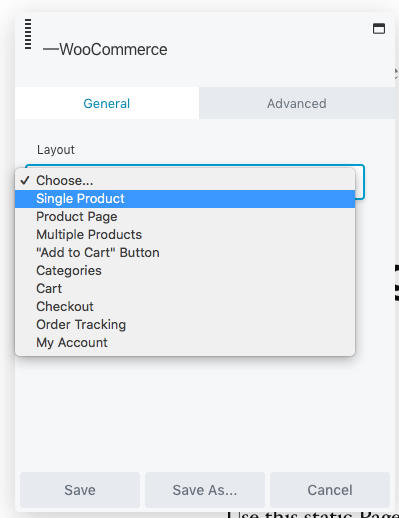 This feature makes it easy to add customized e-commerce content and layouts to any of your regular pages or posts. For example, you can display a selection of products from your store that are related to a particular blog post. 
The Beaver Builder Theme that comes with the Pro and Agency versions has Customizer settings for the product grids on the WooCommerce store page and single product pages.
3. Developers
Beaver Builder has something for everyone. Even developers who are used to coding their own themes and templates can benefit from using a page builder. By speeding up the development process, you'll be able to take on more clients and boost your revenue.
If you turn over management of the website to the client after you're done, they'll love having a reliable tool that's easy to use and the ability to control their sites.
If you continue to host and support a client site under your license, then the Agency version of Beaver Builder makes sense. By white labeling the page builder, you'll maintain a professional appearance while still reaping the benefits of working with a best-in-class page builder.
What Beaver Builder Doesn't Do (and How to Fix That)
Page Builders let you build layouts in the content area of your page or post, but the layouts and styling for the headers and footers on every page are controlled by your theme. The theme also controls the layout and styling of pages on your site that are generated by WordPress, such as post grids, search results, and 404 pages. So your control over those areas heavily depends on the amount of flexibility in your theme's settings. What happens if you want more control over those areas of your site than your theme allows?
That's where the Beaver Themer add-on plugin comes in. It integrates with all premium versions of Beaver Builder and lets you build Beaver Builder layouts to replace headers, footers, archives, single posts, search results, and 404 pages to create a truly custom site. The header in this screenshot, which would normally depend on what theme you choose, is just a Beaver Builder layout created with Beaver Themer.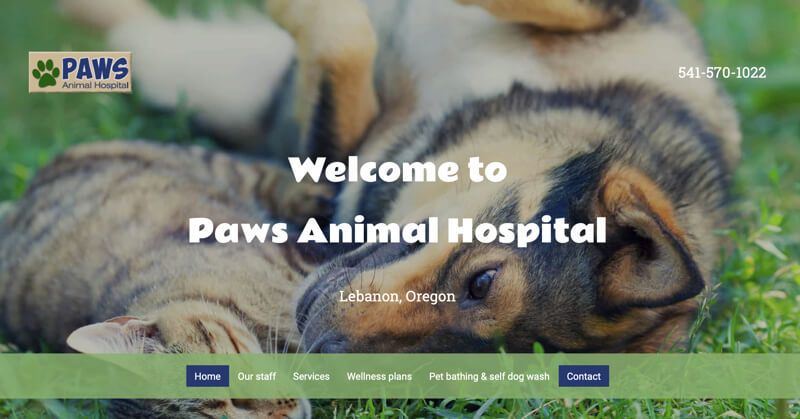 You can even place layouts in specific parts of the page, like before or after the header. Not only do you create the layouts, you decide exactly where in your site the layouts apply. For example, you could have one header layout for your landing page and a different one for the content pages of your site, Or different layouts for different categories of posts. Beaver Themer also adds some powerful capabilities to the Beaver Builder page builder, such as the ability to connect certain row and module settings to custom fields or other fields in your database, and conditional logic to you give you even more control over when layouts or parts of layouts are visible.
Beaver Themer is integrated with WooCommerce, Easy Digital Downloads, and The Events Calendar, to help you design shop, product and event pages, plus banners that you can easily drop in elsewhere on your site.
You can try out a Beaver Themer demo, but we recommend that you get to know Beaver Builder and WordPress before you go for the gold.
Conclusion
If you think tweaking your site is just beyond your technical knowledge or you simply don't have the time to create custom code, Beaver Builder is a smart solution. You only need to determine which version is best for you.
First-timers:

Use 

Beaver Builder Lite

for basic layouts and you'll have the option to purchase add-ons or upgrade at any time without losing your work. 

Online store owners: Purchase a premium plan for more modules, including one that integrates with WooCommerce, and hundreds of prebuilt templates and rows. Purchase the Pro version to get the Beaver Builder Theme, which comes with WooCommerce settings. And consider the Beaver Themer add-on plugin to help you build custom store and product pages without touching any code.
Developers: Access the Beaver Builder Theme, multisite network settings, and white labeling with an Agency plan.
Do you still have questions about whether Beaver Builder will work for your situation and which version (Free vs Paid) is right for you? Ask away in the comments section below!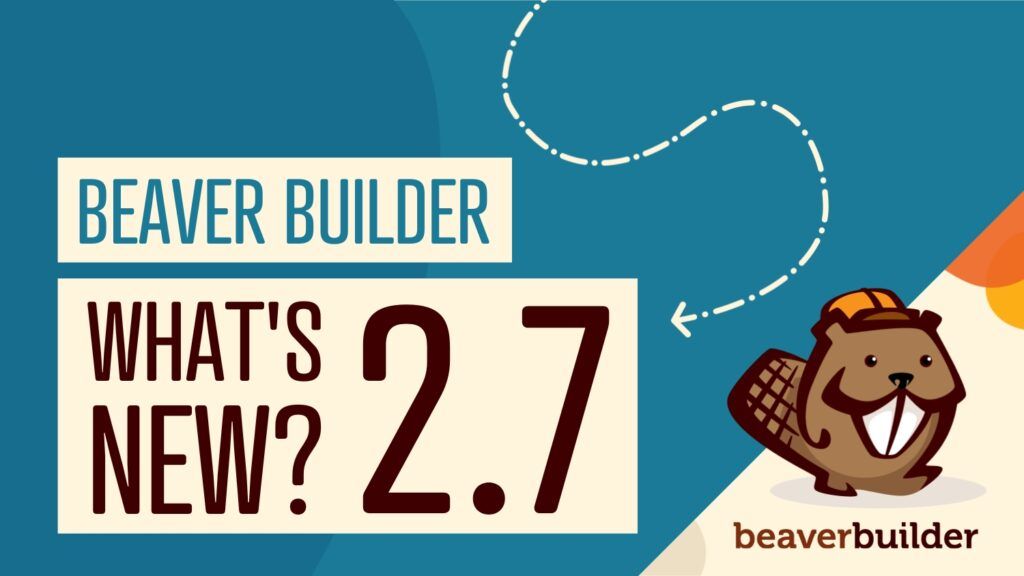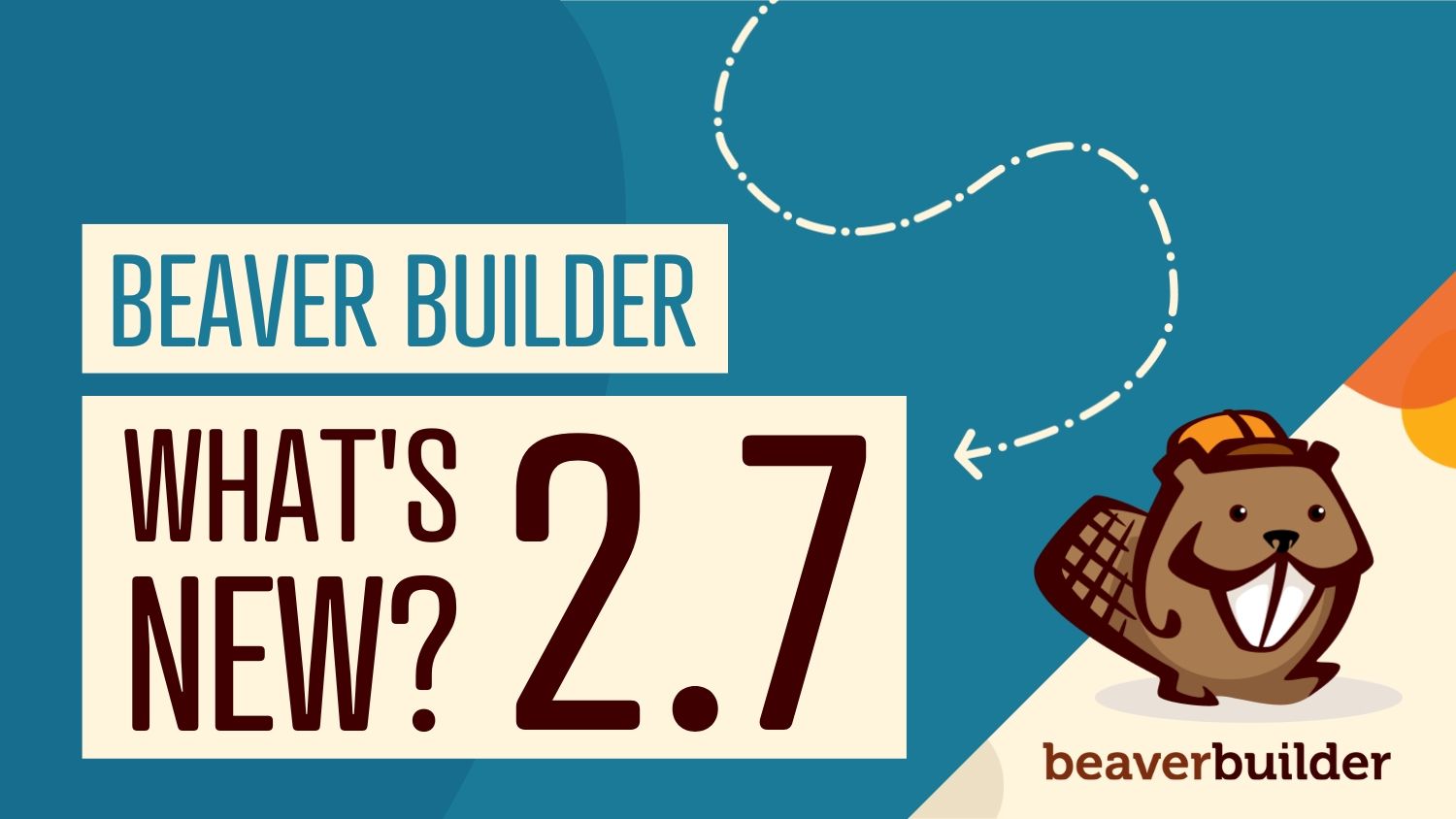 The Beaver Builder 2.7 update is already here! So, you might be wondering what new features to expect from our…
Join the community
We're here for you
There's a thriving community of builders and we'd love for you to join us. Come by and show off a project, network, or ask a question.