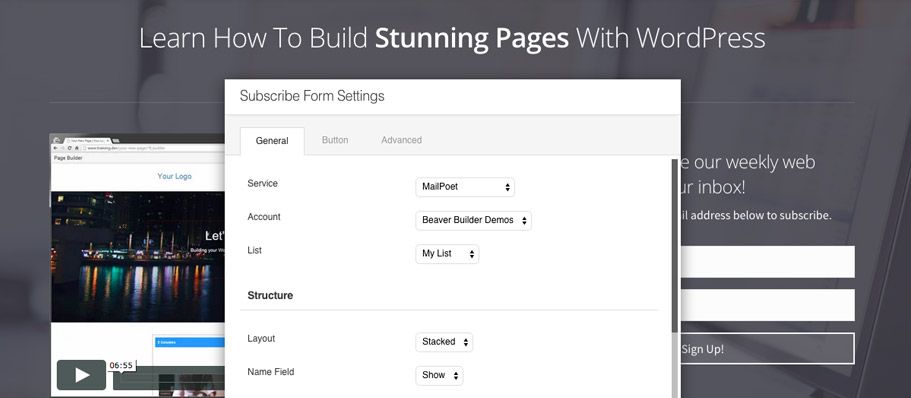 It's no secret that email lists are a huge form of marketing for businesses of any size. We use them and I have a feeling that you do as well. Today I am happy to announce that Beaver Builder now includes a module that can help you build your email lists. The Subscribe Form module! Read on for all the juicy details including a look at what big feature(s) we'll be working on next.
We just launched 6 FREE
Beaver Builder courses
. Learn how to easily build WordPress websites with step-by-step video tutorials. Get started today.
How It Works
The Subscribe Form module works just like any other module. Drop it onto a page, configure the settings and you're done. However, unlike other modules, this module allows you to make a connection to a third party service such as AWeber or MailChimp to subscribe your users to an email list. Simply choose a service, follow the instructions for connecting your account, select a list and you're ready to start collecting email addresses.
Confirmation Message, Redirect, or Download
In addition to connecting a third party service, we also give you the ability to choose what happens when a user submits their information. That is done with the Success Action setting and it has two options to choose from: Show Message or Redirect. With Show Message, you can show your users a custom message when they submit their information. With Redirect, you can redirect them to a URL of your choosing, such as a thank you page.
There's also a third action that you can enable using the redirect option; initiating a file download. Just set the redirect URL to that of a file and it will begin to download as soon as a user submits the form.
Supported Services
As of this writing, Beaver Builder supports connecting to eight services including AWeber, Campaign Monitor, Constant Contact, GetResponse, iContact, Mad Mimi, MailChimp and MailPoet. We didn't just write code for these services, we built an entire infrastructure for connecting third party services (not just email list providers) that any module can use. As such, we'll be looking to you for feedback as to which services we're missing so we can add them in a future update. If you don't see a service that you use here, please be sure to let us know on our User Voice page.
New Templates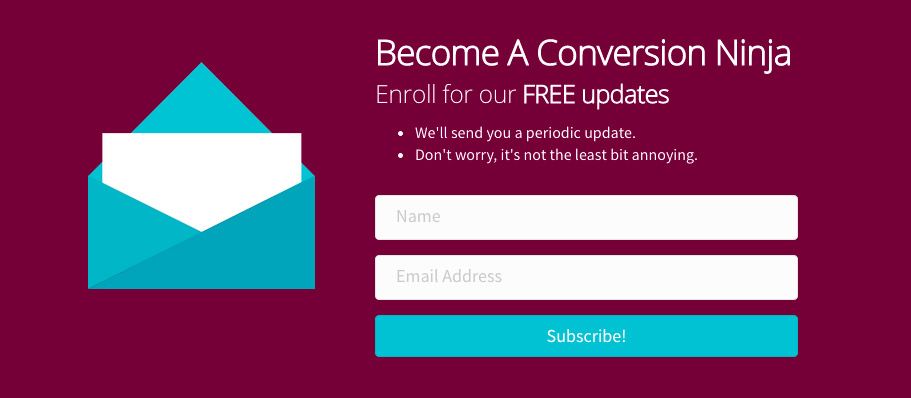 In celebration of this new module, we decided to create a few new layout templates that make use of it (and one that doesn't but is still awesome). Those are Subscribe, Sign Up, Coming Soon and Pricing. Be sure to click on the links to check out a live demo of each template and update your copy of Beaver Builder to get instant access to them on your sites.
Why No Double Opt-ins ?
A popular feature request on our User Voice page has been for us to create a double opt-in module with popup forms. That request and others like it via the forums did eventually lead us to the module you see today, but we decided to go in this direction instead.
Why? The market for popup opt-in forms in WordPress is already well defined with many solid solutions such as our personal favorite, OptinMonster. Even creating a module that would barely scratch the surface of what those amazing plugins are doing would take months away from work we could be doing on Beaver Builder as a page builder plugin. We feel that the Subscribe Form module sticks to our ethos of keeping things simple while providing a powerful feature with value to our users.
Under The Hood
If you're not interested in super geeky details, feel free to skip to the next section. It's about to get nerdy 😉
As I mentioned above, we didn't just write code for a handful of email list services. We built an entire infrastructure for integrating third party services with Beaver Builder. We're currently only using it for the Subscribe Form module, but the possibilities are endless. If we wanted to, we could easily use this same infrastructure to build a module that integrated with DropBox, Flicker or any other service that provides an API.
For those of you that like to get under the hood, you'll notice two new PHP classes (in addition to the classes that support each service). Those are FLBuilderService, a class with abstract methods that each service specific class needs to extend and FLBuilderServices, a class with static methods that runs the generic logic for third party services. This functionality isn't currently exposed for developers as it's fairly complex (you need to know APIs very well) but we aren't opposed to opening it up in the future. Be sure to let us know if you have any interest in seeing us make that happen.
What's Next?
Templates, templates and more templates. Well, not actual templates, but the infrastructure that makes templates possible. We do have plans to keep releasing new templates, but what we really want to focus on is the functionality that revolves around working with them.
We're still in the early stages of figuring out what the specific pieces are that we will be tackling and how everything will play out, but we do have a general idea based on early discussions and user feedback. Specifically, we are considering the following for the next round of development of the templating system…
The ability to categorize, order and add a featured image for templates.
The ability to override core templates with your own on Multisite for Agency customers.
The ability to save module templates.
A "Template" module that allows you to drop in a template on multiple pages and edit it in one place.
Again, we're in the early stages of figuring out where we're going with this, so don't hesitate to let us know if you have any feedback in the meantime. Also, just because we'll be spending a lot of time on templating doesn't mean we won't be giving some love to other areas of the Beaver Builder plugin and theme. I don't want to make any promises here, but there are a number of smaller feature requests that we have on our radar that you may see in an update in the coming months.
Have Fun!
As always, we love seeing what you create with Beaver Builder and can't wait to see how you use the new Subscribe Form module. If you end up using it or having any questions, don't hesitate to share your creations or ask away in the comments below!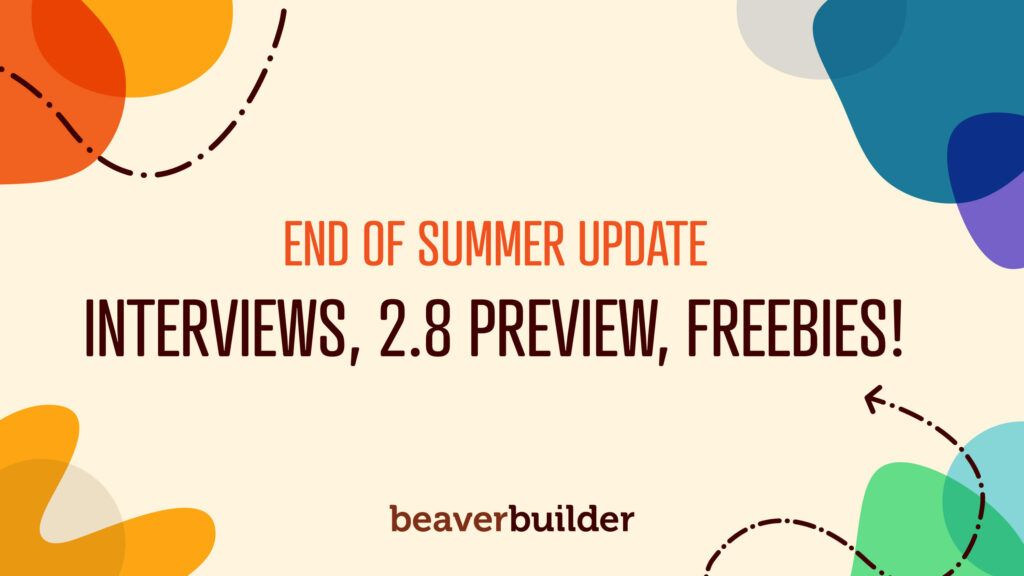 Hello, Beaver Builder community! Summer is almost over we're ready to welcome some cooler weather. 😅 We have some exciting…
Join the community
We're here for you
There's a thriving community of builders and we'd love for you to join us. Come by and show off a project, network, or ask a question.