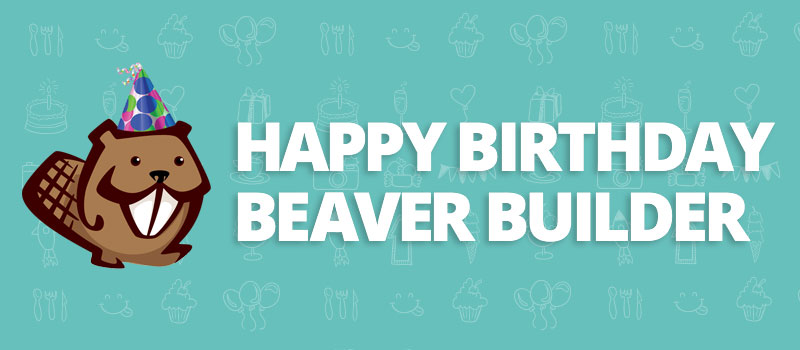 Happy Birthday to You
Happy Birthday to You
Happy Birthday Dear Beaver Builder
Happy Birthday to You.
We mentioned before how Birthdays are a big deal over here at Beaver Builder. Our tradition is to take some time and go out for brunch whenever one of us is celebrating a birthday.
Well, today we're celebrating a very special Birthday. It's Beaver Builder's 1st Birthday!
The year really flew by and it's been a wild ride watching our little page builder blossom into a full-blown WordPress juggernaut. As of writing this article, Beaver Builder is being used on over 10,000 websites! That's pretty surreal.
We don't really know what to do. Should we celebrate? Sing a song? Business as usual? Some combination of them all?
Well, coincidentally, we have a very special event planned for today: the launch of our design contest! We couldn't have planned it better if we tried (and honestly, we didn't). What better way to celebrate Beaver Builder's Birthday than to give back a bit to everyone who made it possible: you!
The Beaver Builder Design Contest
In case you haven't already heard, we're holding a Beaver Builder design contest for the entire month of April. The contest is open to everyone (you don't need to be a Beaver Builder customer) and we have a STACKED WordPress prize pack for the winner! Along with a $500 gift card, we're giving away licenses to the following premium WordPress Products:
Not too shabby, eh?
For more information, visit our Contest Info Page.
To sign up, go directly to the Contest Signup Page.
Or, to read more, check out our Contest Blog Post.
The Updates
As per usual, we're maintaining our monthly tradition of writing a news & updates blog post. I think this is the 3rd month in row we've managed to stick to our schedule!
First, though, we've talked how much fun it's been reaching out and meeting people in the WordPress community. There's no harm in asking, and we've reached out to several experts in the WordPress field to ask for advice with great success. One such expert is our friend, Anubhav Tagore. Anubhav is a marketer and growth strategist, and he's been graciously helping us with our copywriting and marketing strategy. Thanks Anubhav!
Knowledge Base
At the beginning of the month, we completely overhauled and launched our new Knowledge Base. We wrote new documentation, added more screenshots/videos, created a CSS snippet library, and organized it all into a easily to navigate, searchable knowledge base!
Help Tour
Also earlier this month, we launched our Help Tour feature. When opening Beaver Builder on a site for the first time, you'll be greeted with a friendly prompt asking if you'd like to take a quick tour. For Agency users that are white labeling Beaver Builder, we added a new settings panel where you can disable the help tour, and/or customize the links that would otherwise point at our documentation/support forums pages.
Ghost Buttons
Ghost buttons are here! This was a heavily requested feature on our User Voice page and we're excited to have them. You know what we mean, those cool, border-only buttons that all the cool kids seem to be using. Now you can use those too!
New Translations
We now have Russian and German translations!
New Explainer Video
Over the last few months, we've been working with an awesome team over at Sophie Creatives on a new explainer video for our homepage! The video was completed this month, and we're pretty thrilled with how it turned out:
Various Tweaks/Improvements
The contact form has a few additional fields and the ability to select which fields to display. The page builder cache will clear itself if you migrate a site to a new domain, and we added a setting in the page builder settings. We improved the accordion module's behavior on mobile and added an option to the posts module to show a post's full content. As always, you can see all the changes and bug fixes on our change logs page.
What's Next?
Great question! We've been hard at work this year implementing features, wrangling support, and building this awesome community–and we have no intentions of stopping! We have several major feature ideas on our roadmap including a subscription/squeeze page module, adding more templates and skins, overhauling our template system, and various improvements to the Beaver Builder theme!
Normally, we end our blog posts with a question in hopes of inspiring a few comments, but not this month. Instead of leaving a comment, go and sign up for the design contest! We'd love to see what you come up with. Good luck!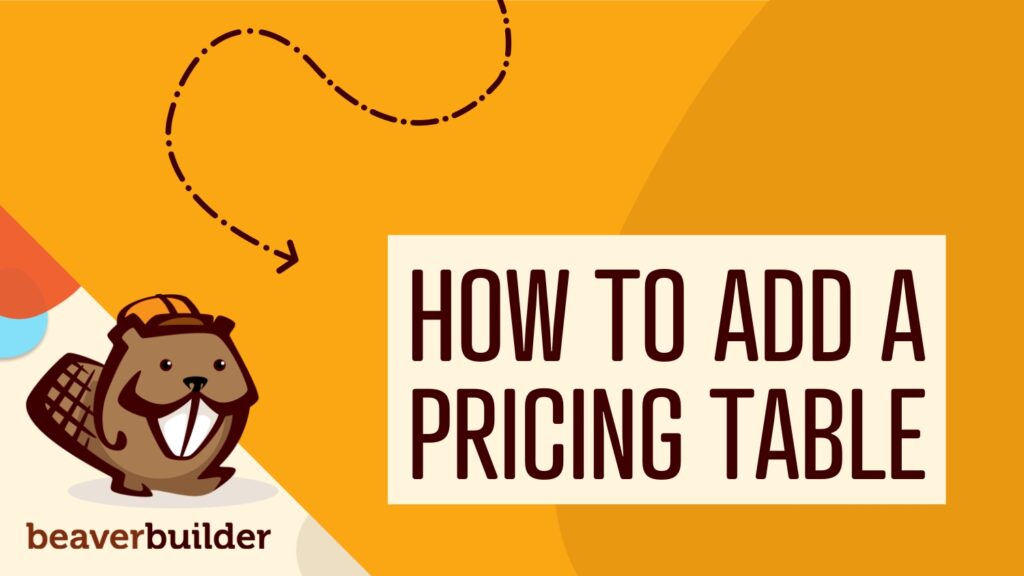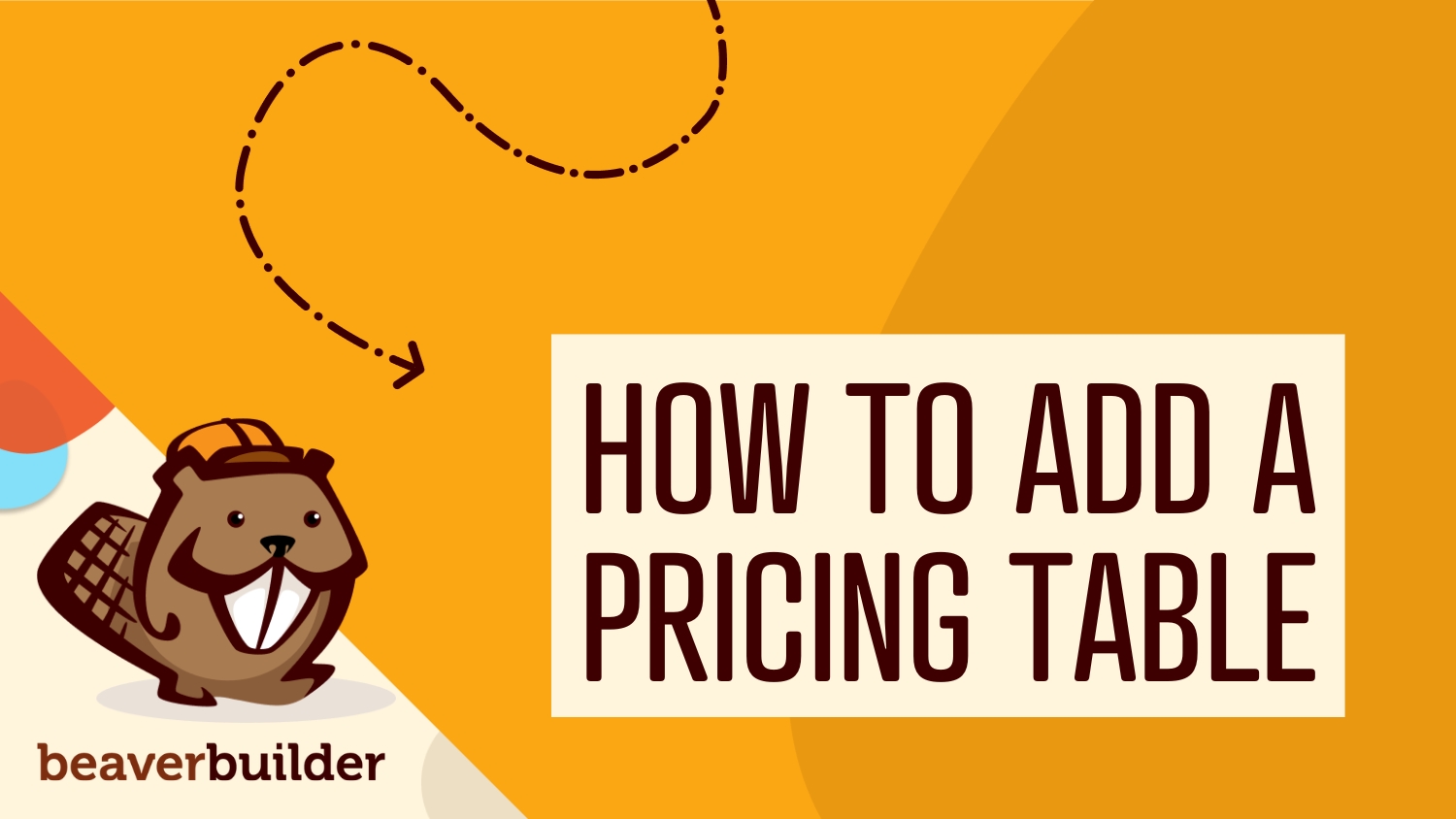 Pricing tables are useful website elements that help visitors quickly and easily compare the main differences between payment options. However,…
Join the community
We're here for you
There's a thriving community of builders and we'd love for you to join us. Come by and show off a project, network, or ask a question.