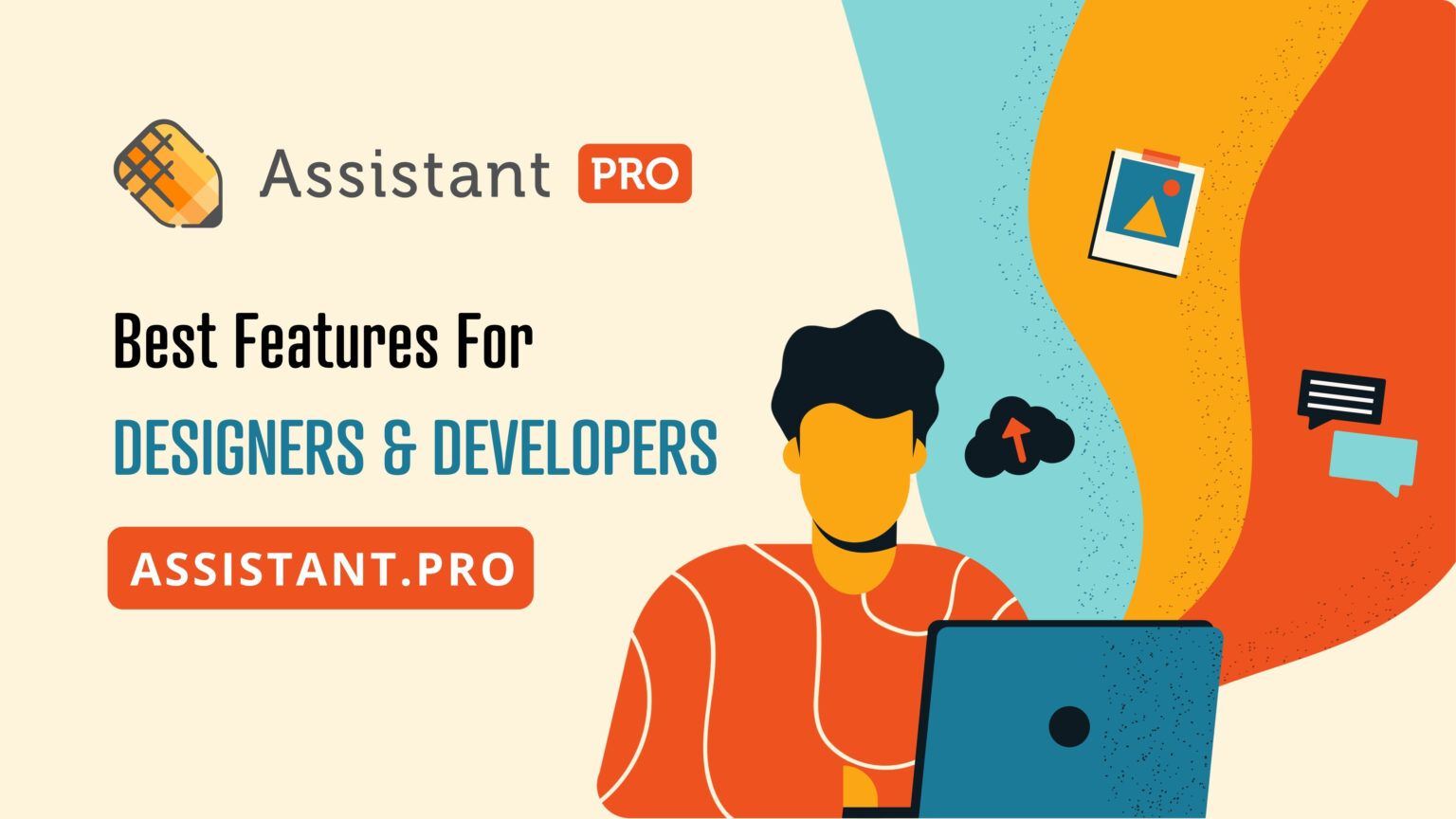 File-sharing can be frustrating within a website design team. Content may quickly become disorganized and confusing, which can get in the way of your project goals. Fortunately, Assistant Pro offers a user-friendly alternative. You can use its cloud-based database to upload, access, and export page builder content to your entire company.
In this guide, we'll take a look at Assistant Pro and its key features and benefits. We'll also explore how you can use this tool to increase your efficiency as a web developer or designer. Let's get started!
An Introduction to Assistant Pro
Assistant Pro is our new cloud-based product that enables you to store your creative content in libraries and make it accessible to other people:
It builds upon our existing Assistant plugin, which lets you manage your site's administrative tasks without going into the WordPress dashboard. While the Assistant plugin focuses on streamlining your overall processes no matter what type of site you're running, Assistant Pro is geared towards professional teams and organizations.
With this new tool, you can upload your creative content (such as page builder templates) and share them easily to the cloud-based database. It stores everything in one place, and you can give your team login credentials to access the libraries and download the files.
Assistant Pro is an excellent tool for web designers and website developers. You can create your templates and other resources, and share them without having to use emails or other third-party applications. Additionally, you can reuse content from your libraries for ongoing clients. In turn, this can increase your overall productivity.
5 Best Assistant Pro Features for Designers and Developers
So far we've had a look at what Assistant Pro is and why it could be useful for your design team. Now, let's jump in and explore some of the features that make it so beneficial for website creation and collaboration!
1. You Can Upload and Save Page Builder Content in the Cloud
Assistant Pro enables you to upload various page builder content to its database, including:
The plugin is cloud-based, meaning that the content is available from any location to people with the right login credentials. So you can think of it as an alternative to popular applications like Dropbox and Google Drive. However, unlike the other programs, Assistant Pro has organized libraries and enables you to assign access to different team members.
Your employees and coworkers can upload and download files without delay, which can increase your overall productivity and help you build client websites much faster. You will no longer need your staff to sign up for and install different applications, as everything will be in Assistant Pro.
To upload content in Assistant Pro go to the dashboard and click Create Library. Give your new collection a name. Next click on Add Items > Media, and either drag your files into the window or click on Select Files:
This is the simplest way to upload your content. In the next section, we'll look at the teams and libraries functions and how you can use them to organize your files.
2. Assistant Pro Offers Teams and Libraries
We already discussed how you can upload your content into individual libraries. Additionally, you can use Assistant Pro to create teams within the platform. These are organizations of different members that you can give access to your libraries.
Creating teams within Assistant Pro can be beneficial if you have multiple websites or a large organization. For example, you may have different sub-groups that work on site design, development, and digital marketing. It doesn't always make sense for everyone to have access to all of your content, so you can separate it according to who will use what.
You can make teams in Assistant Pro by clicking on Create a Team. You will then be directed to a form where you can name your team and assign a username:
Once you fill out those details, click on Create Team. You will then be directed to a dashboard where you can set custom details, such as the visibility of the team profile, a description of the group, and a custom avatar:
Next, navigate to Members. This window will display your contact information, and enable you to add more people by clicking on Invite Member:
Once you've added all members, you can navigate to that team in your Assistant Pro dashboard. There, you can click on Create Library:
You can also transfer existing libraries to the teams you create. For example, you can assign the library we created earlier to your new group. Select the original library and then click on Settings. Scroll down the page and click on Transfer Library:
You can type in the name of your team and click on Transfer. This action will send a transfer request for the team to accept the new library.
Whichever method you choose, it will ensure that your organized content is only available to designated members.
3. Files Are Accessible to Team Members Anywhere
As we already discussed, Assistant Pro is cloud-based. Its remote servers enable your team to access content from any location. As such, it can be a beneficial tool if you have remote workers, freelancers, or more than one office location. This feature will become increasingly important as remote work becomes more common.
When you use a local server or save files to a single device, it can make it tricky to collaborate. With Assistant Pro, you are not restricted by time or space. If multiple team members are working in different time zones or from different countries, they can access the centralized database without waiting for email correspondence or access credentials.
The application can simplify your collaboration. Rather than sharing multiple passwords between team members, each person will just need their credentials for the Assistant Pro dashboard. Therefore, it is less likely that employees will forget or lose passwords.
4. The Interface Is User-Friendly
One of Assistant Pro's best features is that it's very straightforward to use. You can drag and drop your content, and it is available to your team members with just the click of a button. Additionally, the dashboard is simple and makes it easy to find different libraries and settings.
When you first sign up for Assistant Pro, you will see a dashboard with instructional videos. There, you can learn how to use the interface and master the different functions that are available:
As a designer or developer, you probably know your way around code and complicated interfaces. However, other members of your team may not. For example, non-developers can benefit from an intuitive dashboard that enables them to access files with minimal fuss.
This can also increase overall productivity. If files are easy to find and use, your team won't have to spend time troubleshooting or liaising about issues. Therefore, you can all focus on the projects at hand and get them completed faster.
You can also access public libraries of page builder content by navigating to Community > Featured Libraries:
Here, you can view and download public content for inspiration. You can also upload your own templates if you want them to be available to others outside your organization.
5. It Is Compatible with Leading Page Builders
Finally, Assistant Pro is designed to work with the most popular page builders, including our very own Beaver Builder plugin:
Beaver Builder enables you to create complex WordPress pages, even if you are a complete beginner. It has a straightforward drag-and-drop format that helps you place components on the front end, so you can see what they will look like to users.
If you're not already using it, you may want to check out how to get started with Beaver Builder:
With Assistant Pro, you can upload your Beaver Builder templates and page builder components and share them with your team. The plugins are compatible, and Assistant Pro supports Beaver Builder file types. Therefore, distributing the content among your staff is easy, even if not all of them are using the Beaver Builder plugin.
You can add the templates in the same way you do with any file in Assistant Pro. Simply navigate to the library that you want to place the content in, and click on Add Items > Media > Select Files. It's that easy!
However, you don't need Beaver Builder to use Assistant Pro. If you prefer a different page builder or you want to use the platform to share different media, you can. The two plugins integrate well together, but they are not dependent on each other.
Conclusion
Assistant Pro is a cloud-based platform that enables you to upload and save your page builder content in a user-friendly database. As a web designer or developer, you can store your templates and make them accessible to your entire company team.
These are five of the best web designer and developer-friendly Assistant Pro features:
You can upload and save page builder content in the cloud for easy accessibility.
It has teams and libraries to organize your content.
Files are available to team members anywhere.
The interface is user-friendly and accessible.
It is compatible with page builders such as Beaver Builder.
Do you have any questions about Assistant Pro's features or how to use the plugin? Let us know in the comments section below!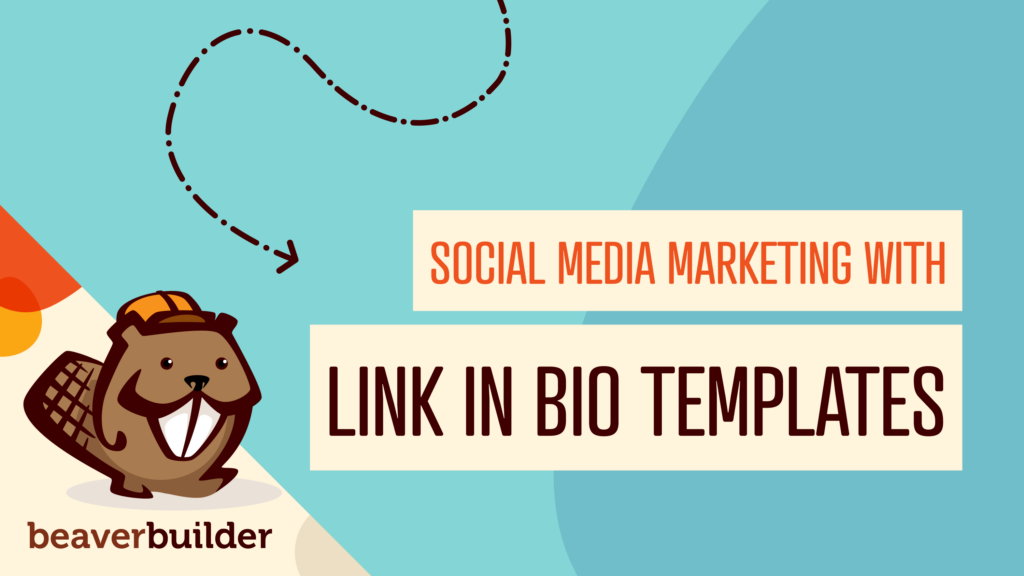 Beaver Builder's Free Link Tree Style Landing Page Templates for Link In Bio Pages Beaver Builder has added an assortment…
Join the community
We're here for you
There's a thriving community of builders and we'd love for you to join us. Come by and show off a project, network, or ask a question.
Build Your Website in Minutes, Not Months
Join Over 1 Million+ Websites Powered By Beaver Builder.