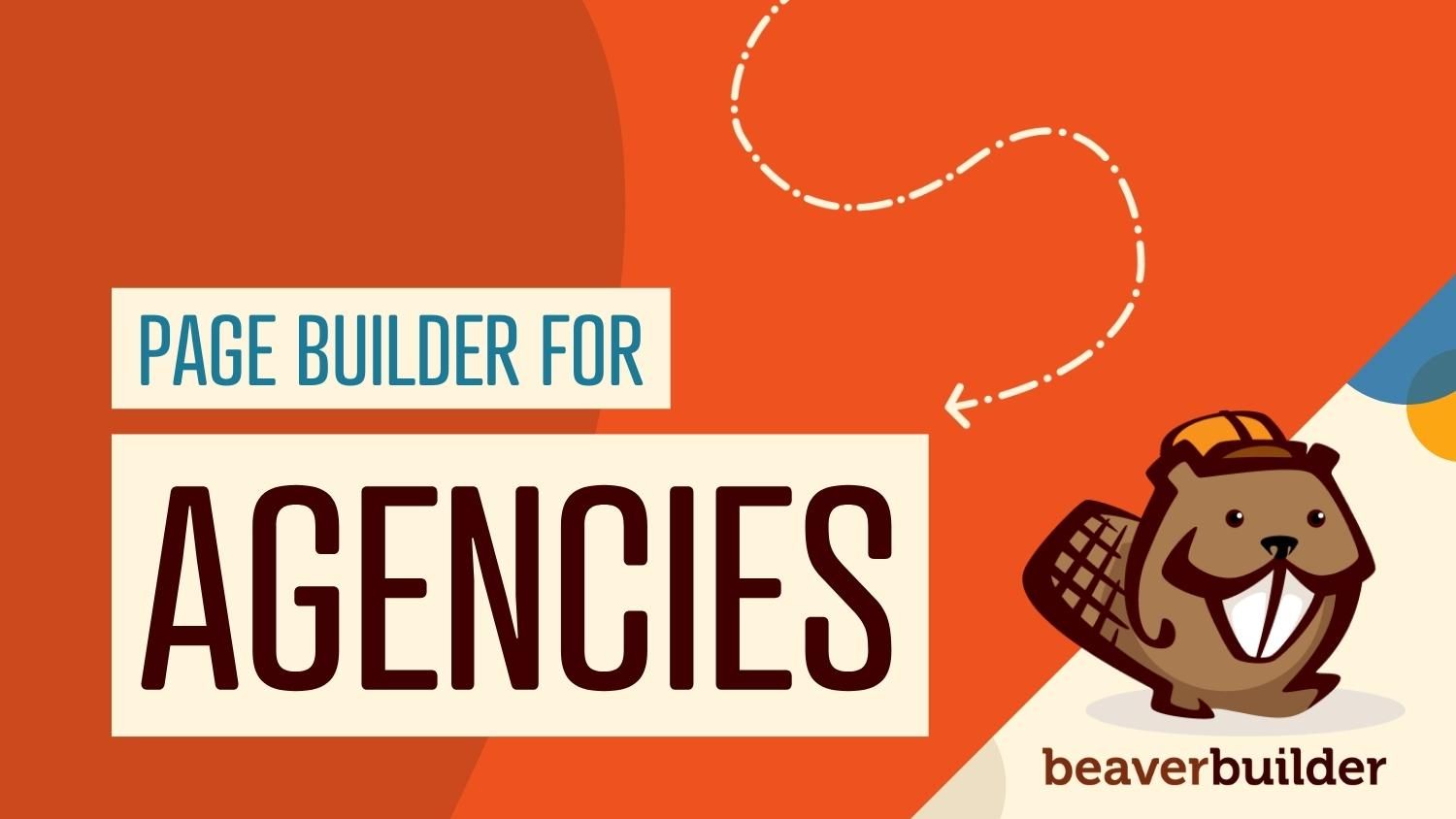 3 Benefits of Using the Beaver Builder Agency Plan
If you run an agency, you might struggle to find a page builder with all the tools you need to create beautiful client websites. Limited customization options, a lack of white labeling, and site limitations could all be issues when searching for the right tool for your business. Fortunately, at Beaver Builder, we have an Agency plan that includes all the features you need to build the best websites for your clients.
In this post, we'll cover all the features, solutions, and services included in our Beaver Builder Agency plan and our Ultimate plan. We'll also explain the advantages of signing up for the Agency plan and who can benefit from it most. Let's get to work!
An Introduction to the Beaver Builder Agency Plan
Beaver Builder is your one-stop shop for a state-of-the-art tool for creating websites. Our page builder enables you to make sites using drag-and-drop technology and dozens of customization options, including access to pre-made templates and modules: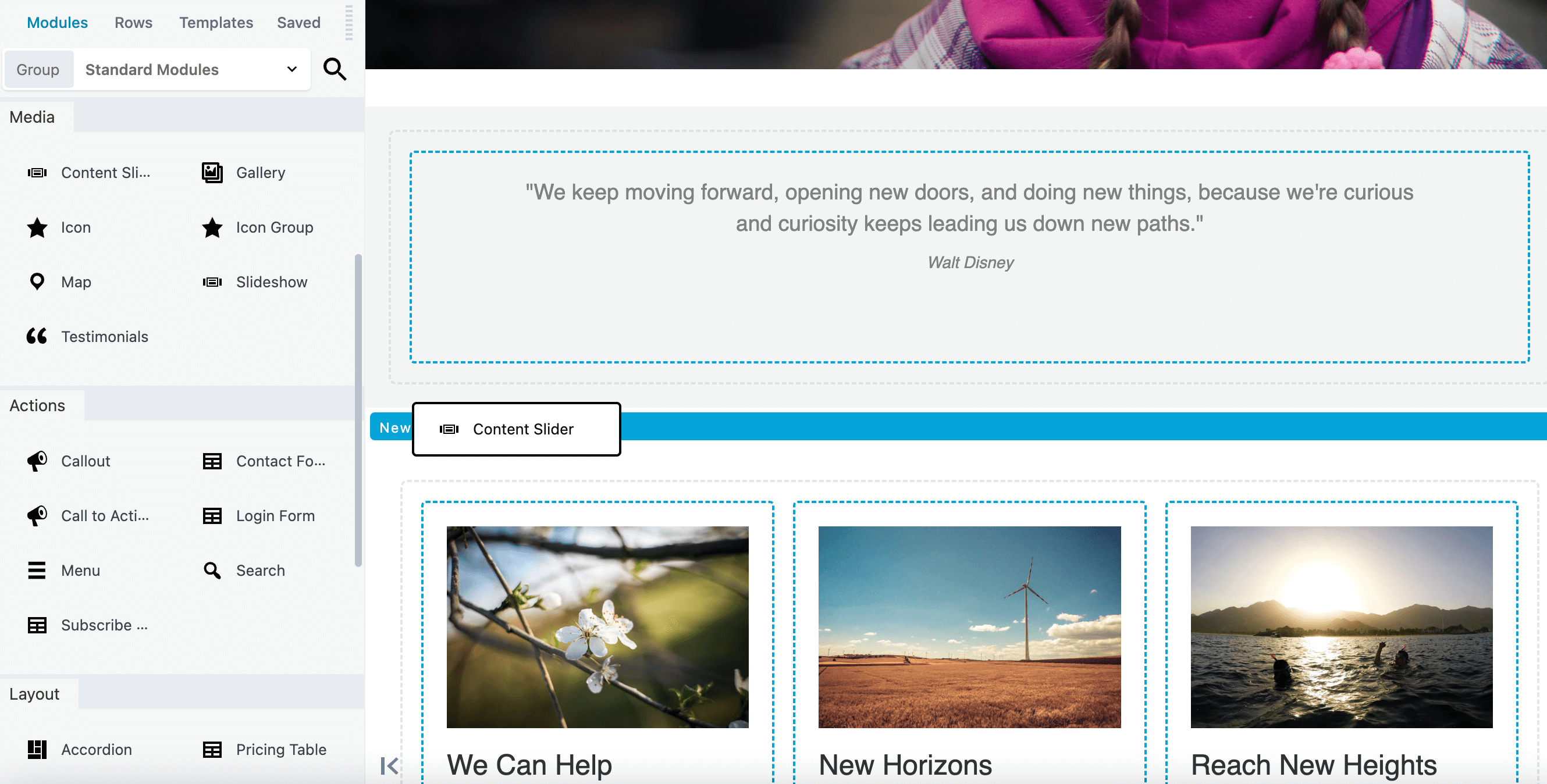 Both our Standard and Pro plans let you build unlimited sites. You'll also get one year of world-class support from our team of experts who are ready to answer any questions you may have.
Both packages are excellent options for web developers or designers wanting to create a unique WordPress website. However, our Beaver Builder Agency plan is the way to go if you're an agency with multiple clients: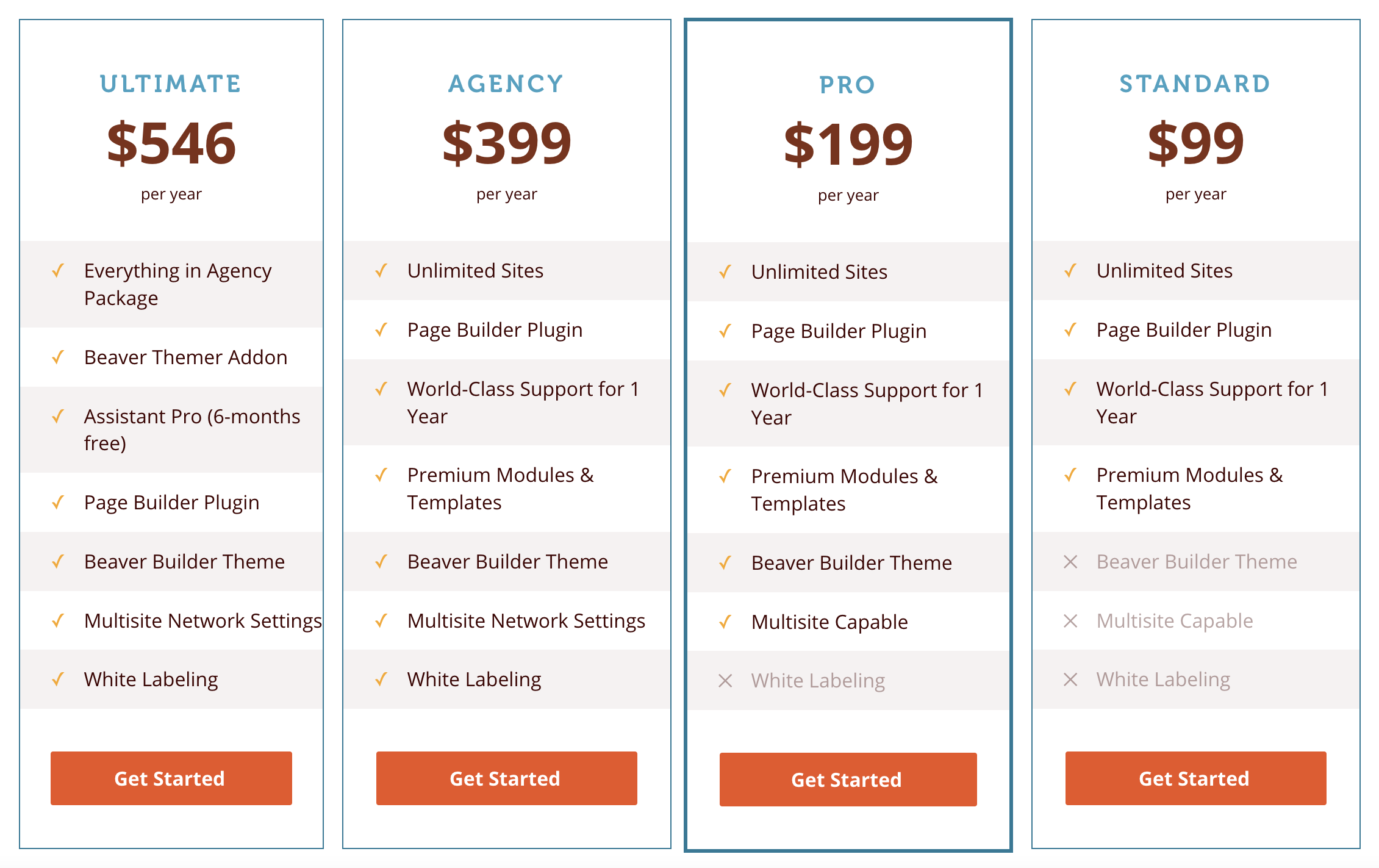 Now, let's look at the Beaver Builder Agency features that can transform your business!
Why Beaver Builder Is a Good Choice for Agencies
The Agency plan is built for businesses that create websites for numerous clients. It has all the features our standard plans include, with added features like white labeling. You'll be able to replace the Beaver Builder branding with your company's name and logo to show off your agency's professionalism.
For example, the Agency package allows you to edit your Help button tab, giving your clients a fully customized experience.
The Agency plan also contains other features designed specifically for agencies, including access to our multisite network settings. While our Pro package is multisite capable, you'll have to configure Beaver Builder settings on each website.
On the other hand, our Agency package has a network-wide settings panel. This means that you can configure Beaver Builder on all the websites within your network from one place, then override those settings on a site-by-site basis. This feature can be a huge time-saver when you have multiple projects in the pipeline.
Additionally, you'll get access to our Beaver Builder theme. It's designed specifically for codeless control so that you can put together an attractive website in no time!
If you want even more features, our Ultimate package includes everything that Agency has, with the added benefit of Assistant Pro. This cloud-based tool helps you store creative content, such as artwork, templates, and color palettes: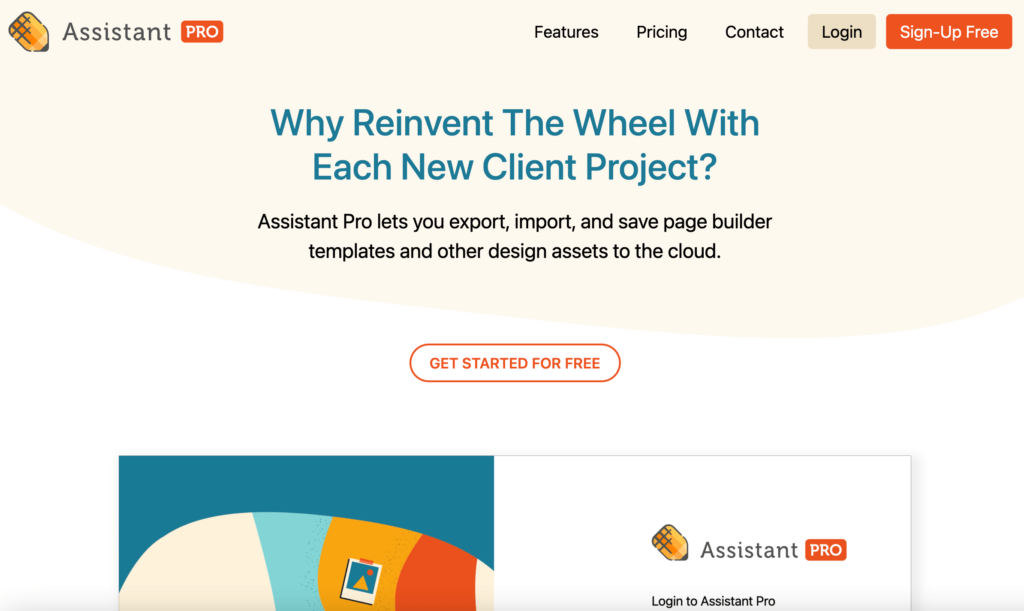 Create and share content libraries, save page builder templates, organize content, and import everything with a single click into any WordPress site. Assistant Pro helps you make files accessible to your entire agency.
Our Ultimate plan also includes Beaver Themer, a theme-building tool that helps you create layouts for blog archives, custom post types, WooCommerce products, search pages, and more. With this tool, you can make a template and apply it to multiple posts. Since no two websites are the same, you can create work as unique as each project.
In short, the Beaver Builder Agency plan provides you with the tools you need to provide your clients with your best possible work. Our Ultimate plan simply takes things a step further and helps you streamline your agency's operations.
3 Benefits of Using the Beaver Builder Agency Plan
Now that you know more about our Agency plan and how you can benefit from it, it's time to take a look at some of the features that make it essential for your business. Here are three benefits of using the Beaver Builder Agency plan!
1. Use It on Unlimited Sites
If you're an agency, you're most likely working with dozens of clients at any time. This means that you need a tool as limitless as your ambitions.
That's where our premium plan can help. The Agency package is tailor-made for businesses juggling multiple client projects at once. There's no cap on how many sites you can build, meaning you never have to turn away work due to limitations.
The limitlessness doesn't end with how many sites you can create — it also extends to the kinds of sites, no matter the industry. Got a client in the nonprofit sector? We've got your back. Need to build a college website? No problem. Our tool is diverse enough that you can build and design websites for a wide range of projects.
For example, Story Gatherings is a story-publishing platform for assembling different people across various industries for an annual conference. It was created using our tool: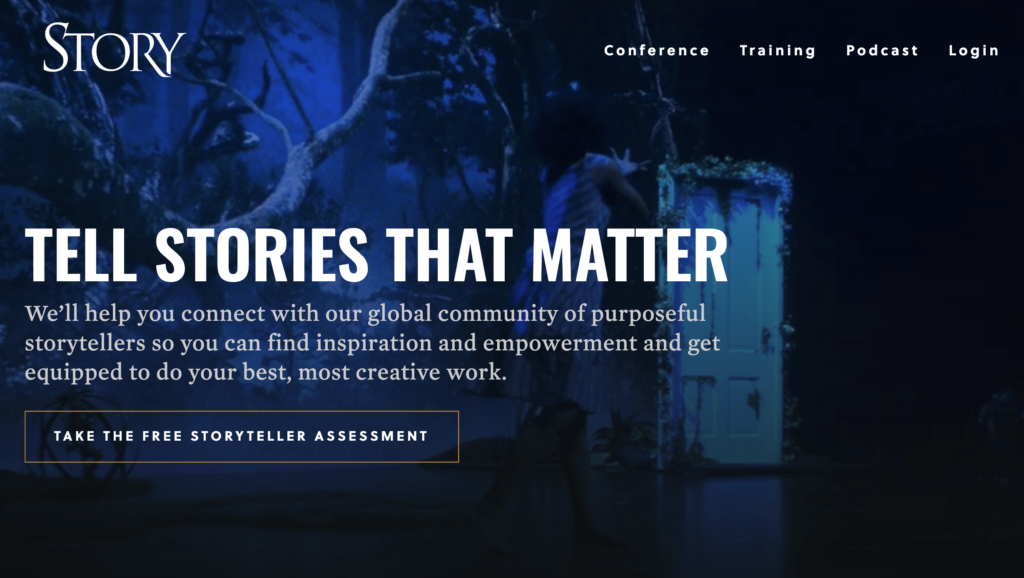 This site leverages a broad spectrum of our features. For instance, take a look at its podcast page, which utilizes several different elements such as columns and Call-to-Action (CTA) buttons: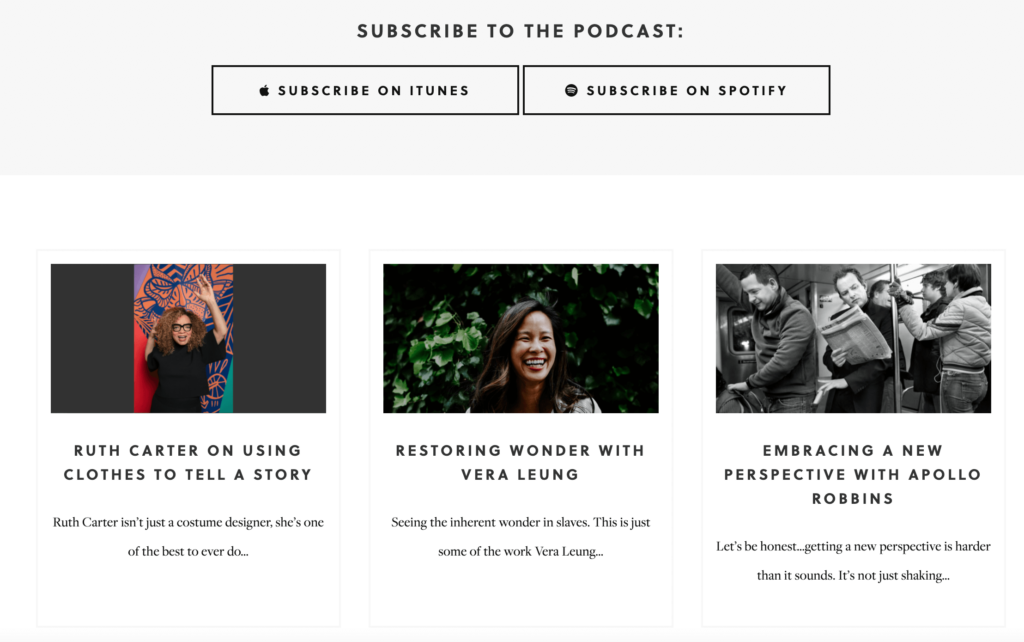 On a different note, the Lion's Head website is an example of how you can build a site for a video and audio production company: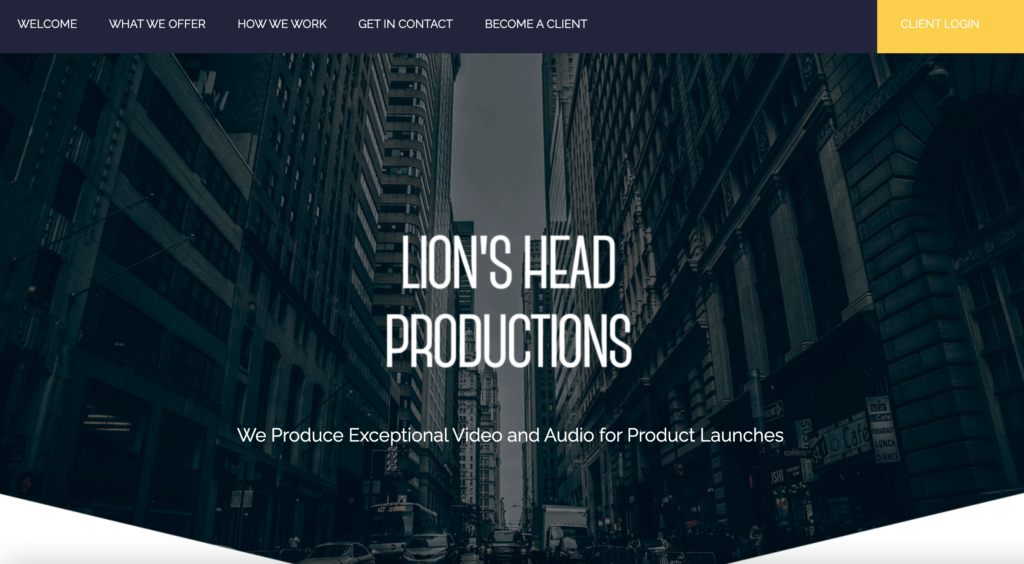 The Become a Client page displays a form where new users can subscribe to the company newsletter. This is possible using the Subscribe Form module, which you can easily drop onto the page: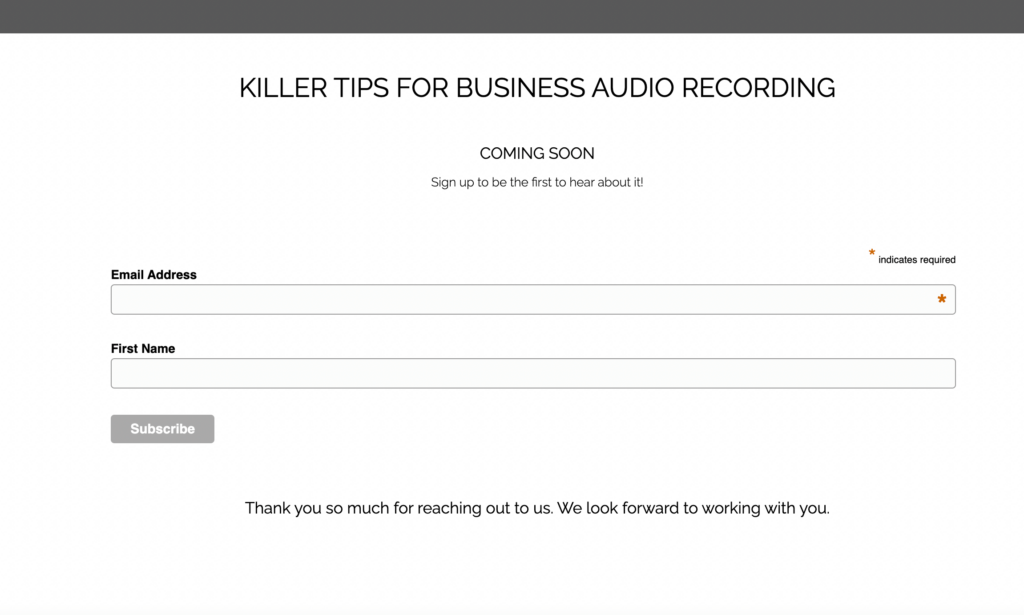 No matter the niche, Beaver Builder can help you create an endless amount of truly unique pages for your client base. Plus, as we mentioned before, you'll be able to handle your multisite network from one place.
2. White Labeling for WordPress Agencies
White labeling involves removing the branding of a service and replacing it with your own (or your client's) so that you can resell it under your agency's banner. For instance, the Beaver Builder plugin will automatically feature our logo throughout the WordPress dashboard and post editor. However, you can update this with custom branding.
This process isn't vital if you're creating a site for yourself or your business. However, white labeling is ideal for your agency if you want to make a customized client experience.
To do so, in your WordPress dashboard, click on Settings > Beaver Builder, then go to the Branding tab: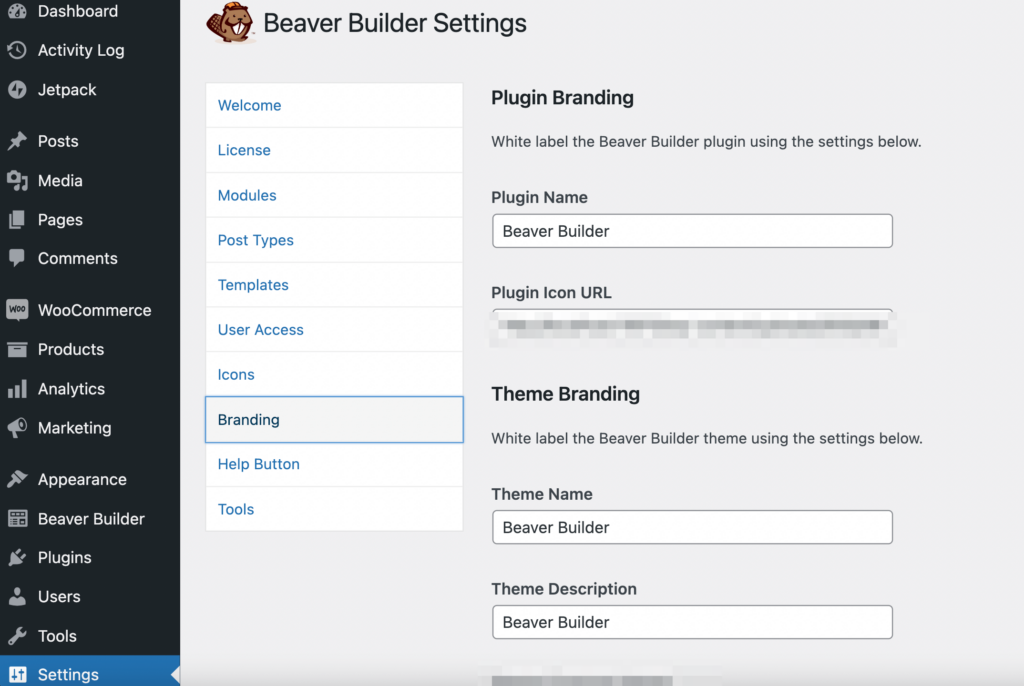 In the Plugin Branding section, you can add your brand name as well as a URL to a custom icon that will replace the Beaver Builder logo: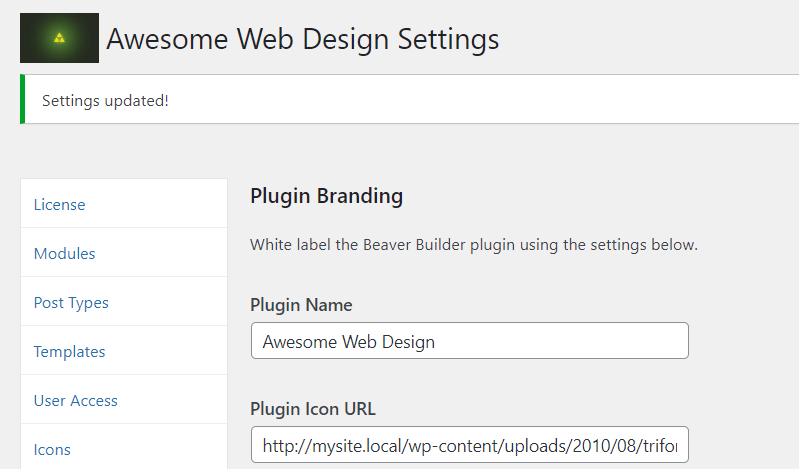 Doing so will add your custom branding to the Beaver Builder plugin. You can also apply these settings to the Beaver Builder Theme (if you're using it).
When you go to Appearances > Themes in your dashboard, you'll notice that the Beaver Builder title, description, logo, and URL are now switched to your brand. It's that easy!
3. Access to Premium Modules and Templates
Some page builders limit your ability to customize your client websites. Fortunately, Beaver Builder has many different options for building a unique site. With our premium modules and templates, you'll be able to make engaging sites quickly.
For example, if you're working with a client who owns an e-commerce website, our page builder comes with a WooCommerce module that you can drop right onto the page: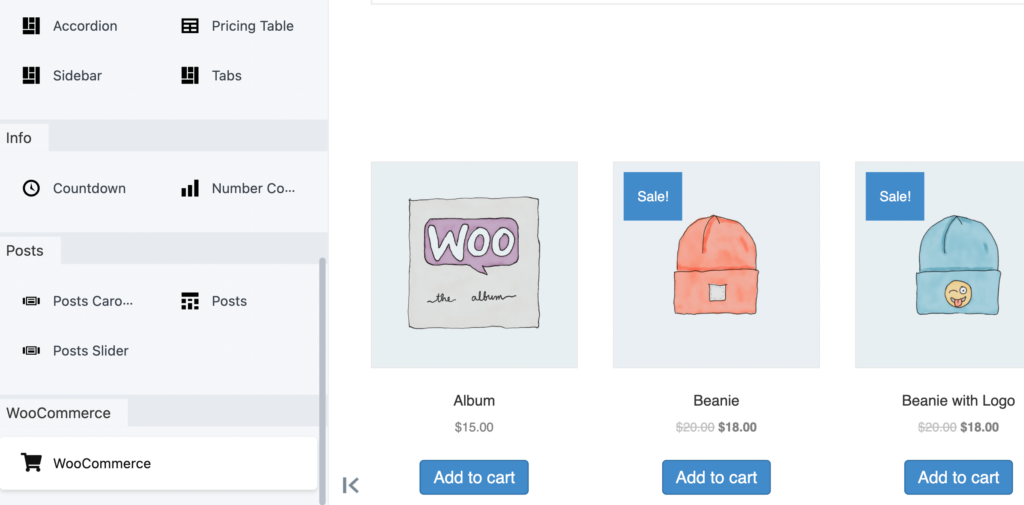 Plus, you can further modify the element after you've added it. The available settings include the layout of your client products, columns, and more: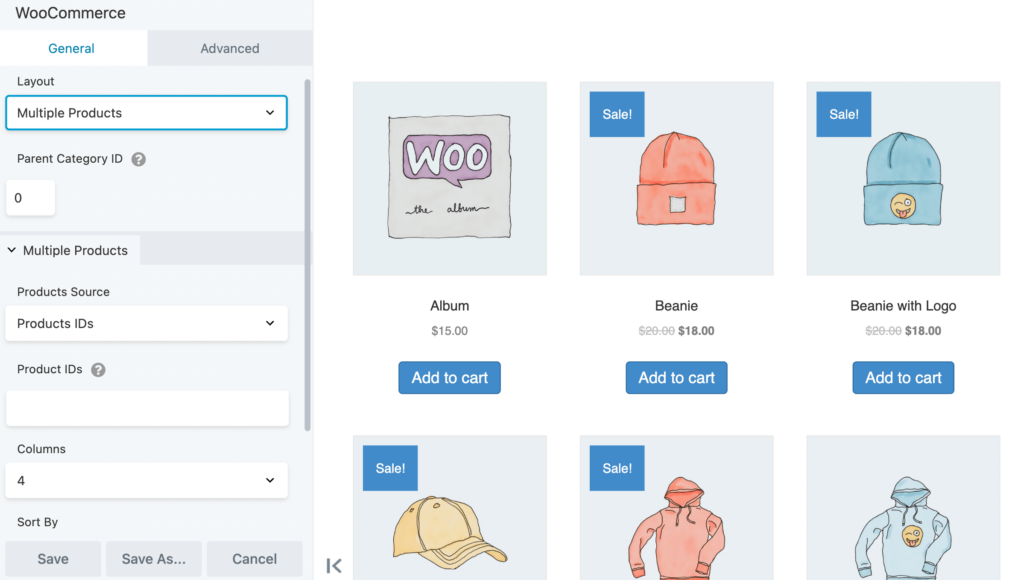 This is just one example of what you'll have access to for your client websites. There are plenty of modules and WordPress templates to choose from so that you can build unique pages for your customers.
Conclusion
If you run an agency with a lot on its plate, you'll need a page builder that makes your job easier. Fortunately, our Beaver Builder Agency plan gives your business everything it needs to create unique websites for your clients.
To summarize, here are the three benefits of using Beaver Builder Agency services:
You'll have the ability to create unlimited sites for any industry.
Access white labeling services that let you switch Beaver Builder branding with your own.
Use dozens of customization options, including pre-made templates and premium modules.
Related Questions
Does Beaver Builder Have a Free Version?
Beaver Builder Lite is the free version of the popular Beaver Builder page builder. Just like the paid version, it comes with a beginner-friendly drag-and-drop interface and a few basic content modules. However, Beaver Builder Lite doesn't include advanced modules, page templates, and white labeling, which are helpful for agencies.
Is Beaver Builder Good for SEO?
When running an agency, you'll want to design your clients' websites with Search Engine Optimization (SEO) in mind. Fortunately, Beaver Builder is built to help you create fast and mobile-friendly web pages. This feature can help you design responsive sites that rise to the top of the search results.
Join the community
We're here for you
There's a thriving community of builders and we'd love for you to join us. Come by and show off a project, network, or ask a question.