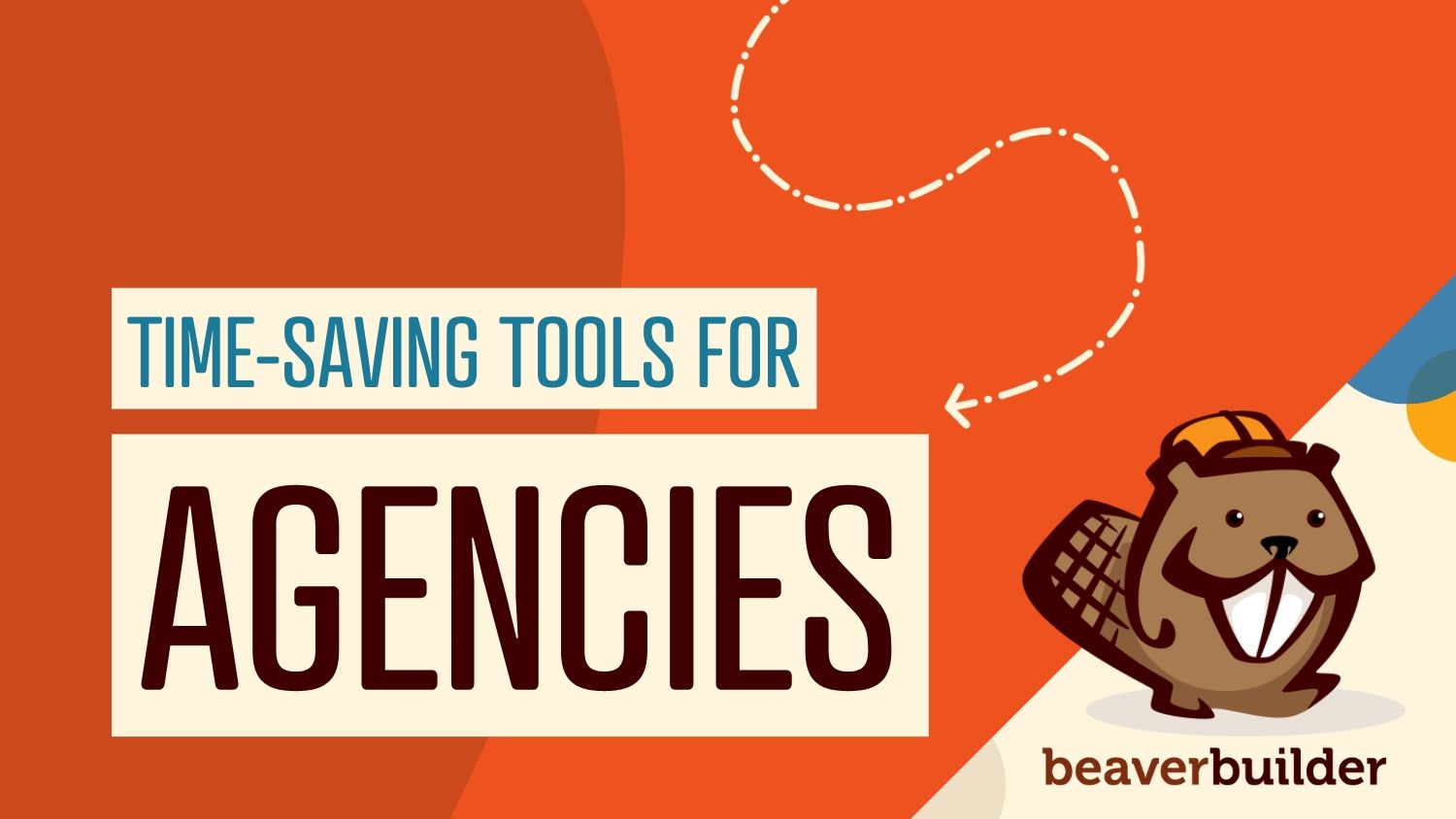 6 Time-Saving Tools for WordPress Agencies (Updated 2023)
As an agency owner, you'll need to carry out regular website maintenance, monitor analytics, and facilitate team collaboration, among other important tasks. Therefore, you may often find yourself running out of time. Fortunately, there are many time-saving tools that can streamline your workflow and make it easier to manage multiple WordPress sites.
In this post, we'll recommend some of the best time-saving tools for WordPress agencies. Let's get started!
Time-Saving Tools for WordPress Agencies:
1. Beaver Builder
If you run a web design or development agency, you'll want to find a flexible page builder that enables you to create sites more efficiently. Beaver Builder comes with a smooth drag-and-drop interface, pre-designed templates, and plenty of developer tools: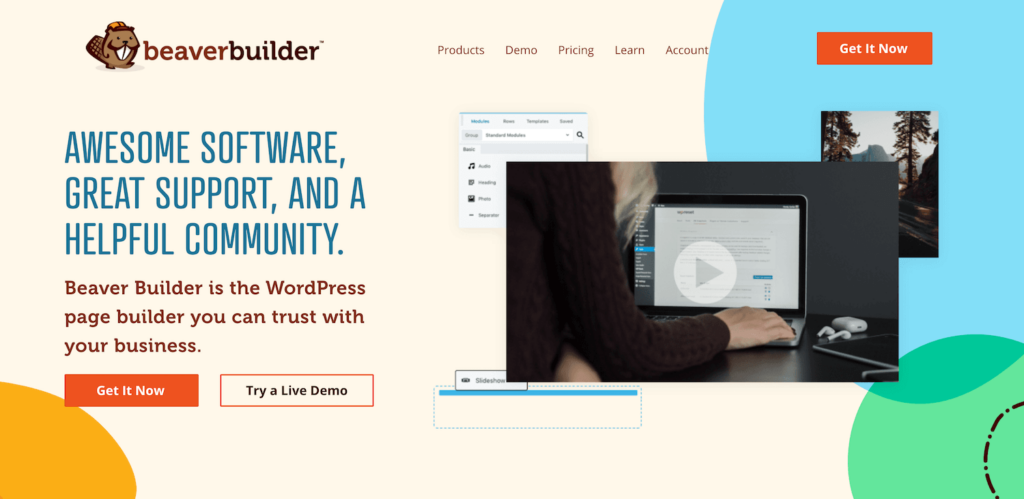 With our page builder, you can create professionally designed websites for your clients in less time. Our premium modules and templates can help you add engaging features while maximizing the User Experience (UX).
Plus, our agency plan can be used on unlimited websites. It has built-in white labeling, which enables you to replace the Beaver Builder branding with your own. For example, you might customize our theme and resell it to clients under a new name.
Key features:
Drag-and-drop page builder
SEO-friendly tools
Customizable HTML, PHP, CSS, JS
Compatibility with most WordPress themes and plugins
Unlimited websites
WordPress Multisite support
White labeling
Pricing: You can download Beaver Builder for free. However, agencies likely require advanced features like white labeling. Our premium version starts at $99 per year, while the agency plan costs $399.
2. WP Umbrella
As you start gaining new clients, you'll likely have to keep track of multiple WordPress sites. If you have to sign into individual accounts, it can be time-consuming to perform necessary tasks like software updates.
Fortunately, a tool like WP Umbrella enables you to manage multiple WordPress sites: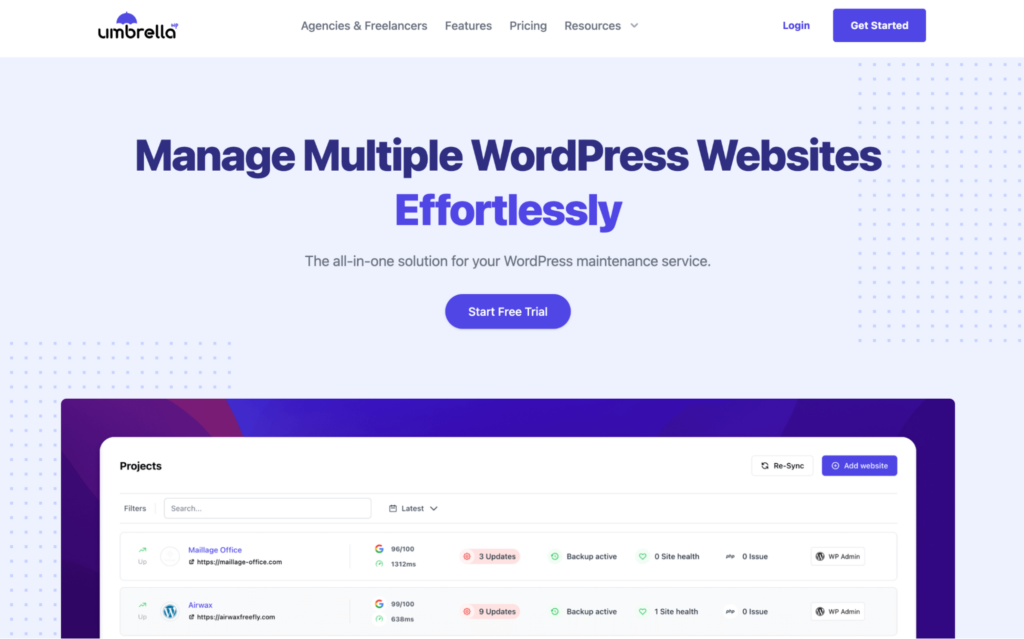 WP Umbrella gives you a unified dashboard that offers reports on each site's health. You'll be able to see available updates across different websites and apply them in one click. This tool can speed up your daily maintenance tasks, so your clients won't have to worry about security issues.
Key features:
Single dashboard
Perform bulk updates
Automated maintenance reports
Automated backups
White labeling
Compatibility with Google Analytics, WooCommerce, Yoast SEO, and more
Pricing: Rather than using subscription tiers, WP Umbrella allows you to pay as you go. It costs $1.99 per month for every site that you manage. You can also try out the software with a 14-day free trial.
3. Trello
An important component of a successful agency is team collaboration. To facilitate communication and improve productivity, you can sign up for a collaboration tool like Trello.
Using Trello, your team will be able to break down each project into different tasks: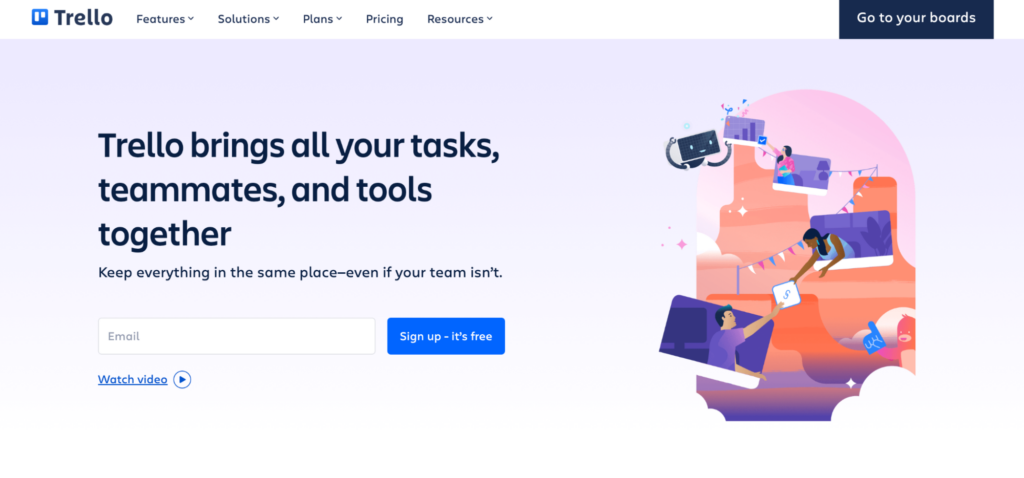 Each project board will have lists and cards that display specific assignments. Once a team member opens a card, they'll see deadlines, checklists, attachments, and conversations related to the task. This can help your team complete tasks more efficiently.
Key features:
Ability to view projects as a board, timeline, table, calendar, dashboard, map, or workspace
Templates for project blueprints
Option to create rules to automate certain tasks
Productivity metrics
Integration with Slack, GitHub, Dropbox, and more
Pricing: Trello has a free plan that includes unlimited cards, power-ups, and storage. If you'd like unlimited boards, workspaces, and organization-wide permissions, you'll have to upgrade to a premium plan. These start at just $5 per month.
4. Gravity Forms
Whether you need to create online forms for your clients or your agency website, it can be helpful to use a form builder. Gravity Forms is a popular and flexible tool that enables you to customize forms and collect important business data: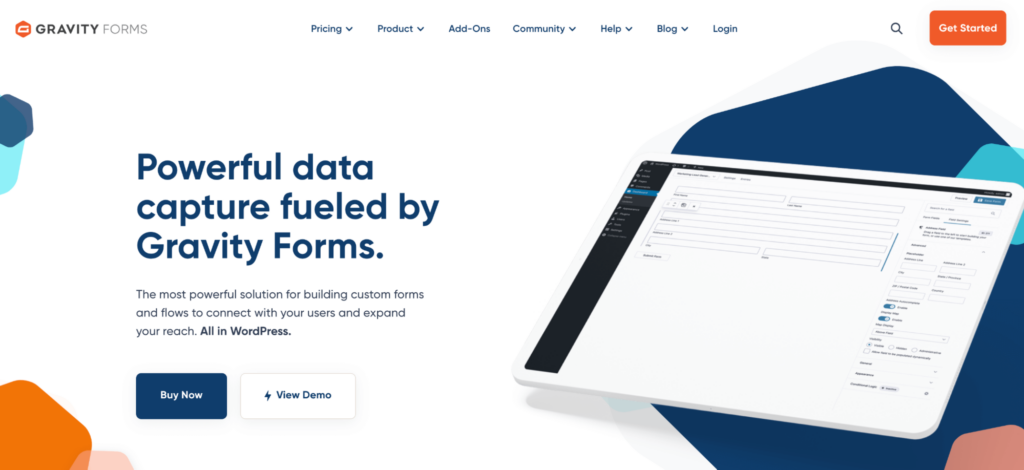 With this form builder, you can simply drag and drop fields to design responsive WordPress forms. Additionally, you can configure field validation settings and use digital signatures so that you'll only receive valid entries.
Gravity Forms also supports data routing, which can send your form data to email recipients or Customer Relationship Management (CRM) software.
Key features:
Drag-and-drop form builder
30+ form fields
Pre-built templates for customer surveys, quizzes, polls, and more
Data routing to CRM, email, or Zapier
Automated payments
API and webhooks
Pricing: Gravity Forms is a premium plugin that costs $29 for a basic license. However, this will only support one website. To use this form builder on three or more sites, you'll need to purchase an advanced plan.
5. HubSpot
If you want to increase your customer retention rate, you might consider using Customer Relationship Management (CRM) software. A platform like HubSpot can help you manage customer service to build positive working relationships: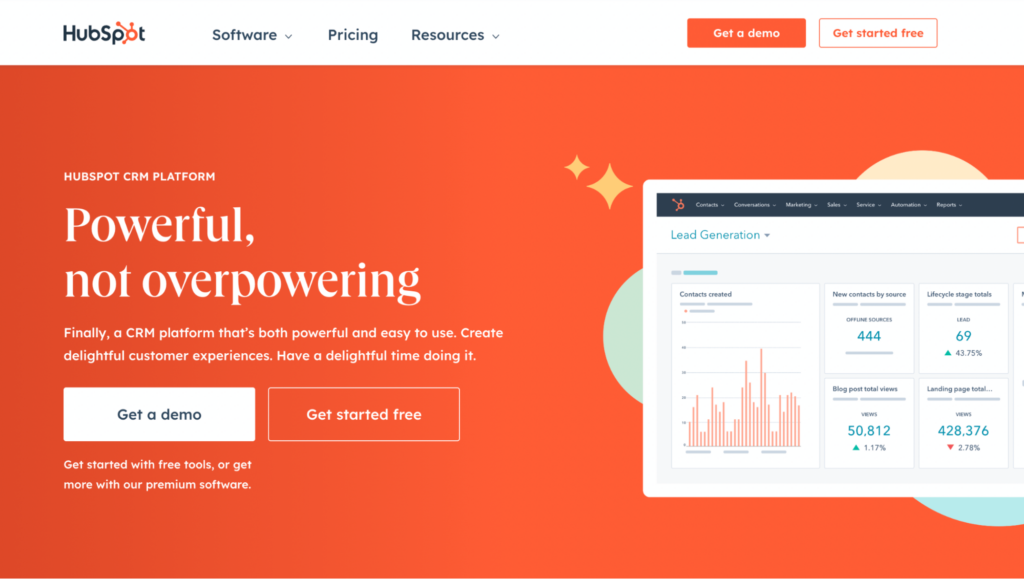 One of HubSpot's best features is its free CRM. This enables you to view your sales pipeline and monitor team performance. With email tracking, live chat, and a meeting scheduler, you'll have all the tools you need to optimize your agency's workflow.
Key features:
Reporting dashboard for sales activity and performance
Email scheduling, tracking, and notifications
Live chat and conversational bots
Customizable quotes
Email health reporting
Integration with Slack, Facebook Messenger, Gmail, and more
Pricing: HubSpot's CRM is completely free to use. However, it provides additional marketing, sales, customer service, CMS, and operations features in separate plans. These start at $45 per month. Alternatively, you can create your own product bundle.
6. Slack
Slack is a communication tool that is used by major companies like Uber, NASA, and the New York Times. It replaces outdated email chains with organized channels for easier project management: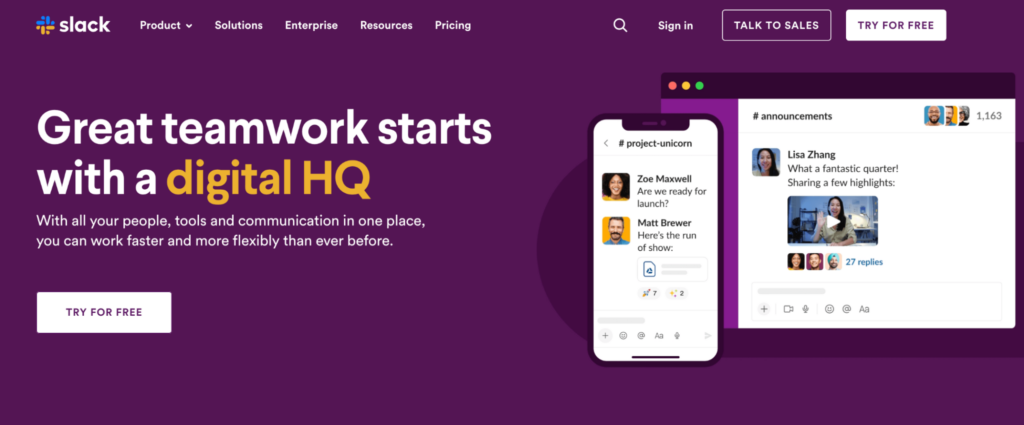 With Slack, you can build better communication channels within your agency. Along with text messaging, there is built-in calling and file sharing. Plus, the Workflow Builder makes it easy to automate business tasks like time-off requests, recurring meetings, and customer cadence emails.
Key features:
Channels for topics, projects, or teams
Workflow Builder
Searchable archives
Keyboard shortcuts and commands
Data encryption
Integration with Google Drive, Office 365, Dropbox, and more
Pricing: Slack has a free plan that allows you to access 90 days of message history, 10 integrations, and 1:1 audio and video conversations. If you need to have more team members on calls, you can purchase a subscription starting at $7.25 per month.
Conclusion
With the right software, you can improve your agency's project management, client data, and internal collaboration. Once you speed up your workflow and even automate certain tasks, you can significantly improve your business operations.
To review, here are some of the best time-saving tools for WordPress agencies:
Related Questions
How can you make money on WordPress?
Even though the majority of your agency's revenue may come from clients, you can also monetize your WordPress site. By creating online courses or offering design services, you'll be able to generate recurring revenue.
What are the best WordPress time management plugins?
When you're building multiple websites, having a plugin like Beaver Builder can make it easy to quickly create new pages. You may also benefit from Gravity Forms if you want to turn your online forms into automated workflows.
Join the community
We're here for you
There's a thriving community of builders and we'd love for you to join us. Come by and show off a project, network, or ask a question.