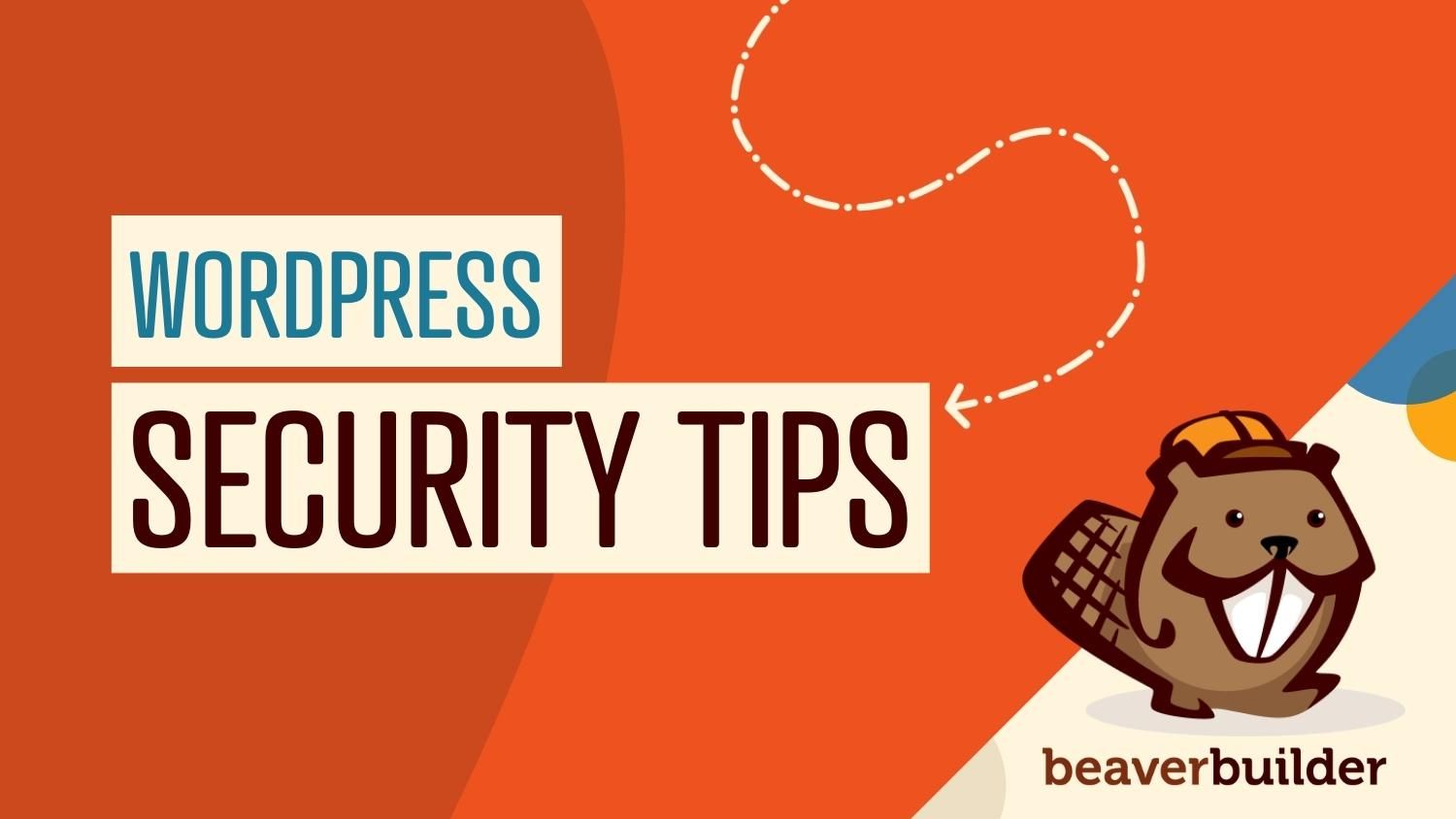 In this article you will learn 5 WordPress security tips for beginners. Effective website design and development isn't just about following the latest style trends. If you're just getting started in the industry and a client's website is hacked on your watch, it can threaten your long-term reputation. Therefore, it's important to take a strategic approach to WordPress security.
The good news is that there are plenty of methods you can implement to safeguard your site. In this post, we'll discuss the potential consequences of running a WordPress site with little security in place. Then we'll share five beginner-friendly WordPress security tips. Let's get started!
The importance of securing your clients' WordPress sites
WordPress powers over one-third of all websites, making it one of the most used Content Management Systems (CMSs). While it's a robust and flexible solution, it isn't without issues.
Since it's such a common CMS, WordPress is also a frequent target among hackers. If your client's website falls victim to an attack, it can cause serious damage to their reputation and revenue. Nefarious agents can steal private data, and even take the entire site offline.
You likely put a lot of time and effort into building and managing your clients' websites; therefore, it's important to make sure you're taking the necessary steps to protect them.
5 WordPress security tips to help you safeguard your site
Now, let's cover five key WordPress security tips you can follow to protect each website you build.
1. Prevent spam using a plugin such as Jetpack
Websites that have comment sections or contact forms are bound to receive unsolicited messages and spam content. In addition to posing a security threat, spam comments can make your client's website look unprofessional and untrustworthy.
Spam can also be harmful to Search Engine Optimization (SEO), as Google penalizes sites that are deemed harmful or unreliable. To easily prevent spam, you can use a security plugin such as Jetpack:

This freemium tool is beginner-friendly, and can help with a wide range of security tasks. While the base plugin doesn't offer spam prevention, you can get an upgrade that does for $4.92 per month. If you upgrade to the paid version, you can also access site backups and malware scanning.
2. Install a Web Application Firewall (WAF)
To prevent hackers from gaining access to your clients' sites, it's important to monitor traffic regularly and put a stop to any suspicious activity promptly. That's why we recommend installing a Web Application Firewall (WAF).
You can do that via several popular security plugins, such as Wordfence Security:

This tool can help you identify and block malicious traffic. It also comes with a malware scanner that monitors your core files, themes, and plugins. Upon inspection, this WAF will detect malware, spam, and other harmful injections.
3. Implement Two-Factor Authentication (2FA)
Weak passwords can also threaten your site, especially when it comes to brute-force attacks. That's why it's essential to choose lengthy, complex passwords that contain numbers, letters, symbols, and a combination of lower and uppercase letters.
To further safeguard the sites you build, we suggest implementing Two-Factor Authentication (2FA). This adds an extra layer of password protection. The easiest way to do this is by installing a tool such as WP 2FA:

Once installed and activated, this plugin will require users to provide two forms of identity verification in order to access the back end of the site. While not completely foolproof, this extra layer of security can help deter hackers and make it more difficult for them to infiltrate your client's site.
4. Keep all plugins and themes updated
Outdated software is a major security vulnerability for WordPress websites. As such, it's important to make sure you regularly update your plugins and themes.
Updates are released at varying intervals. To reduce the chances that you or your client will miss a new version, we recommend turning on automatic updates when possible.
It's also important to make sure you're always using the latest WordPress version. You can check this by navigating to Dashboard > Updates: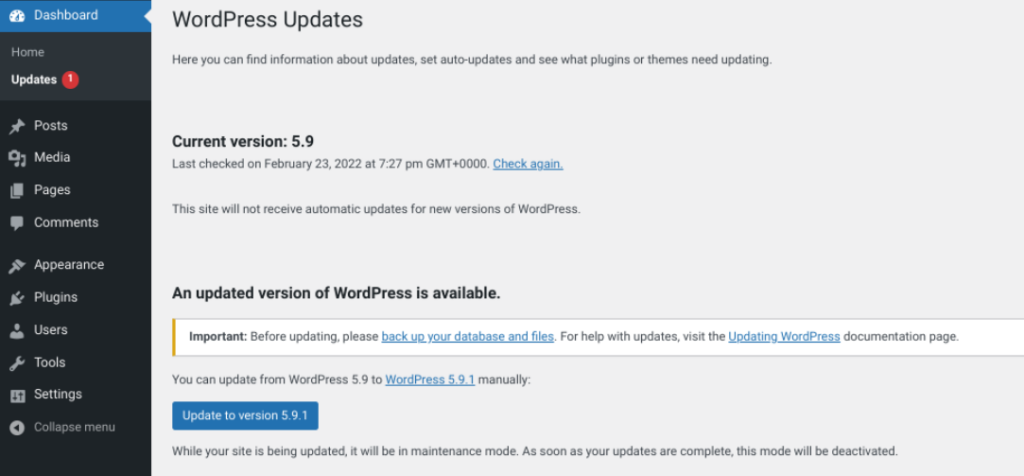 It's also wise to limit how many plugins and themes you install. You should only download tools from credible sources, and make sure they're updated often. Additionally, if you're no longer using a plugin or theme, it's best to uninstall and delete it from the site. Minimizing your tools reduces your site's level of vulnerability.
5. Consider using a WordPress maintenance service
Staying on top of WordPress updates, backups, and other key maintenance tasks can be time-consuming and tedious. While you may want to offer this service to your clients, it might not be feasible for you to handle manually.
WordPress maintenance services can help alleviate the burden and ensure that your site is properly cared for around the clock. Furthermore, you won't need to manually tackle every maintenance process yourself. This also reduces the chances that you'll make a mistake and compromise your site.
As an added benefit, professional maintenance can also improve your site's performance and Core Web Vitals. You'll be freed up to focus on other critical areas of your business, such as client support.
Conclusion
With so many threats plaguing websites today, it's important to take careful measures to safeguard your WordPress sites. Fortunately, there are both active and passive steps that can secure your sites and reduce the chances of falling victim to attacks.
Let's recap our five key WordPress security tips:
Do you have any WordPress security tips? Let us know in the comments section below!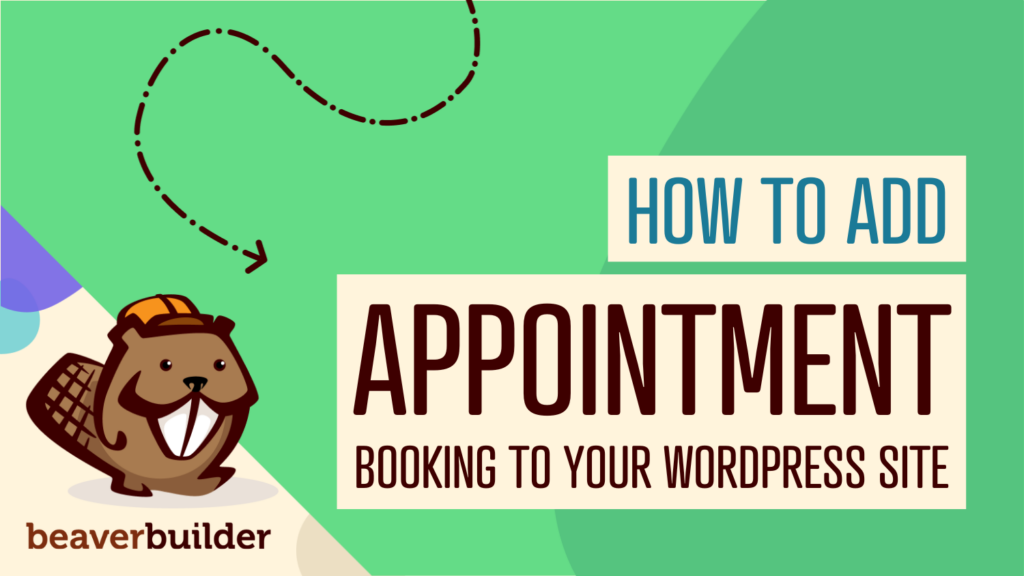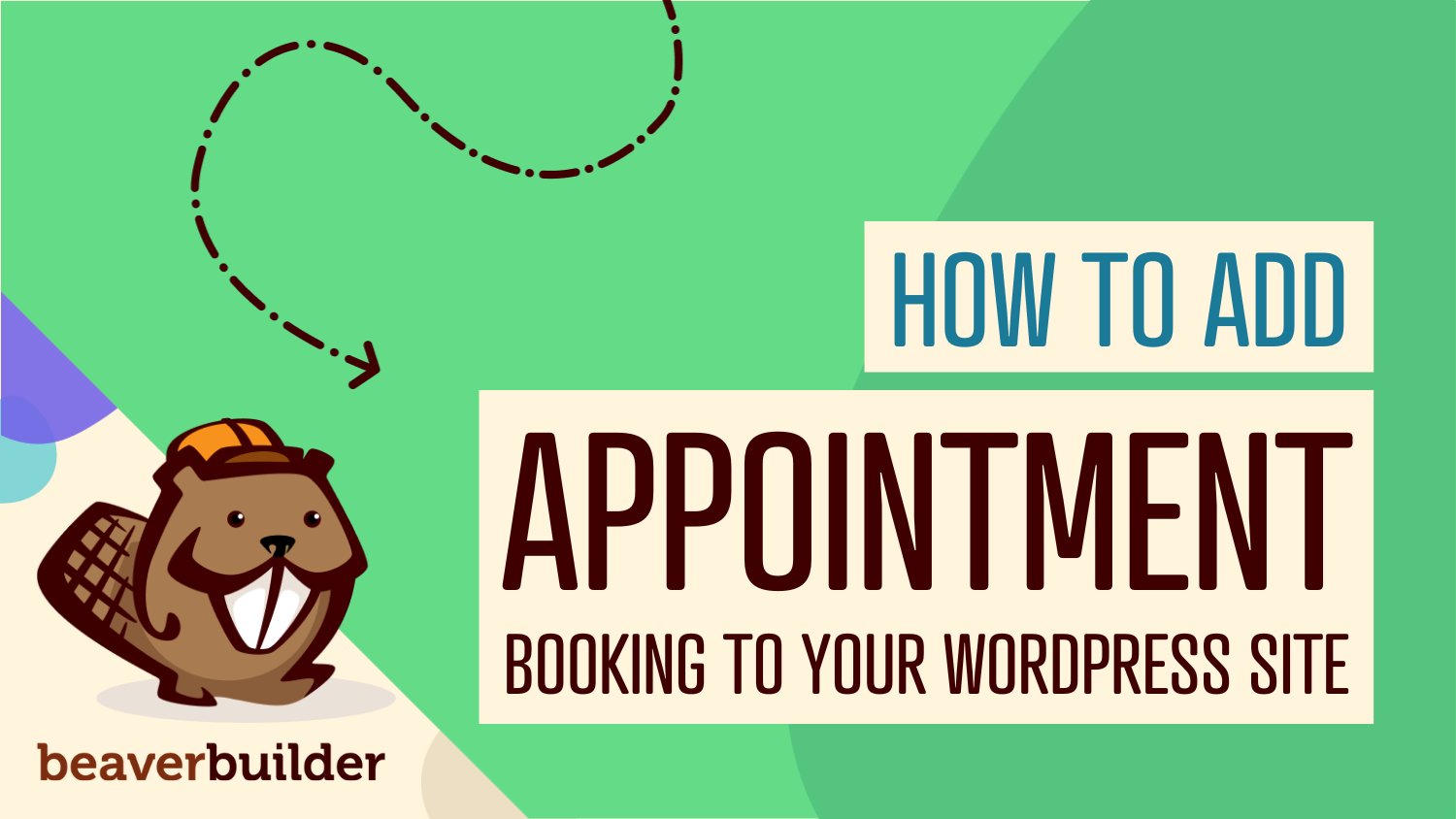 Wondering how to add appointment booking to your Beaver Builder site? For any business that relies on appointments, such as…
Join the community
We're here for you
There's a thriving community of builders and we'd love for you to join us. Come by and show off a project, network, or ask a question.