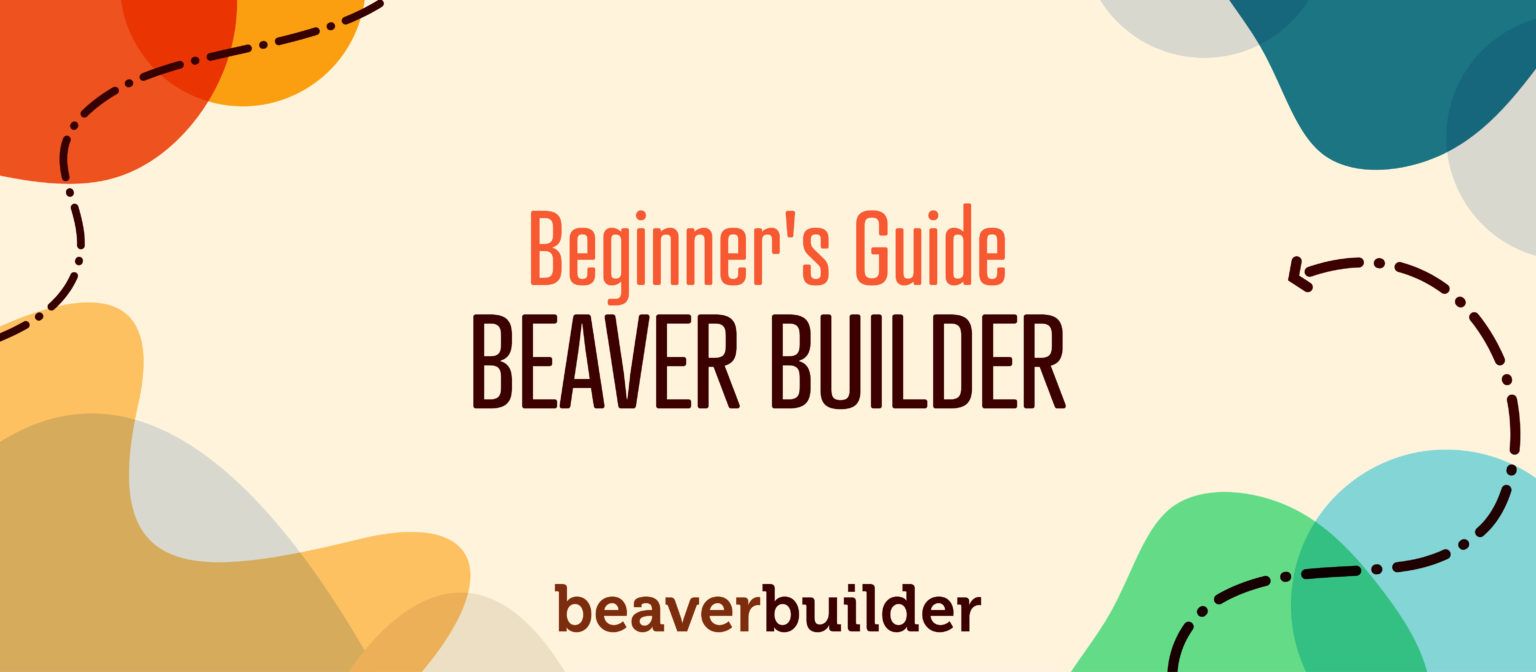 If you're looking for a way to design stylish and functional websites quickly, you can't go wrong with Beaver Builder.
We created our page builder to be beginner-friendly but it has a lot of features to offer and can take a little time to master.
We're here to speed up that process by teaching you a few tricks.
In this post, we'll give you ten tips for getting the most out of Beaver Builder!
We just launched 6 FREE
Beaver Builder courses
. Learn how to use all our products with our easy-to-follow step-by-step video tutorials. Create a free account today!
A Quick Introduction to Beaver Builder
Before we get the ball rolling, let's make sure we're on the same page regarding what Beaver Builder is and what it can do.
This plugin is a page builder, which means it's designed to help you create and customize content for your WordPress website.
By adding Beaver Builder to your site, you'll get much more control over its look, layout, and functionality.
You can use prebuilt modules to construct pages that are as simple or as complex as you like – with no knowledge of coding or design required: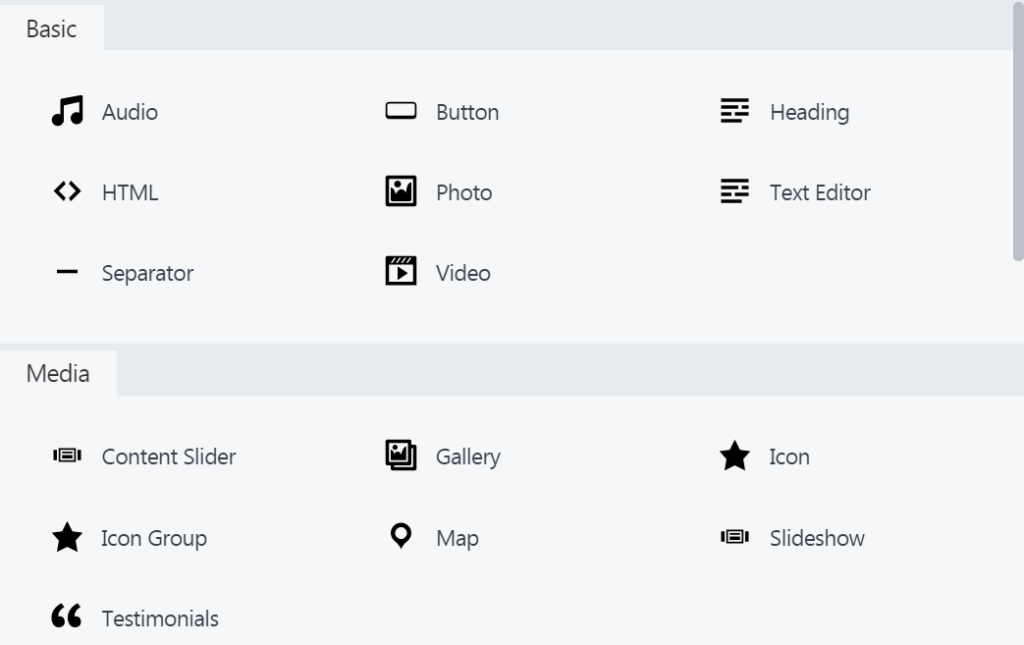 If you're brand new to Beaver Builder, we'd suggest that you check out the demo to see what it's like.
Then you can dip your toes in the water with the free version or purchase a premium plan to gain access to even more features.
Getting up and running with Beaver Builder isn't hard and we have plenty of tutorials on various topics that should help.
Here, we're giving you some of the basics that every user should know.
10 Tips for Beaver Builder Beginners
The following list of tips and tricks has been put together with two main types of users in mind:
Those who haven't yet begun to use Beaver Builder and want to start on the right foot.

Beaver Builder beginners who've

installed the plugin

and learned how to create content but may not yet know how to take full advantage of its features.
If you fit into either of these categories, here are ten tips you need to know. Even if you don't, stick around – you may still learn something new!
1. Beaver Builder Works With Any WordPress Theme
Every WordPress website has a theme, which determines its default appearance and normally controls the header, footer, and sidebars on your site.
Adding Beaver Builder into the mix enables you to customize the content area of your pages with beautiful layouts and effects. 
Beaver Builder is compatible with most themes but you should still choose your theme carefully. Some work better with Beaver Builder than others, including many popular themes such as Genesis and GeneratePress.
If you can choose a theme with a full-width layout and a minimalist, highly-customizable design, you'll be off to a great start.
We have also developed a custom Beaver Builder framework theme, which is included in the plugin's Pro and Agency packages.
This dedicated theme has settings that are fully integrated with Beaver Builder, which makes building the website of your dreams easier than ever. Just remember that you're not required to use it, or any other specific theme.
2. You Can Try Beaver Builder for Free Before Committing to It
We love Beaver Builder – but any developer will say that about their plugin. There are plenty of poor-quality themes and plugins out there so you may be understandably skeptical about trying out a new tool.
Or you may simply wonder if Beaver Builder is worth the cost. The good news is that there are two ways to test-drive our page builder before committing to it.
The first is by checking out our online demo. It's completely interactive, and you can play around with it to get a feel for how creating content and customizing layouts works: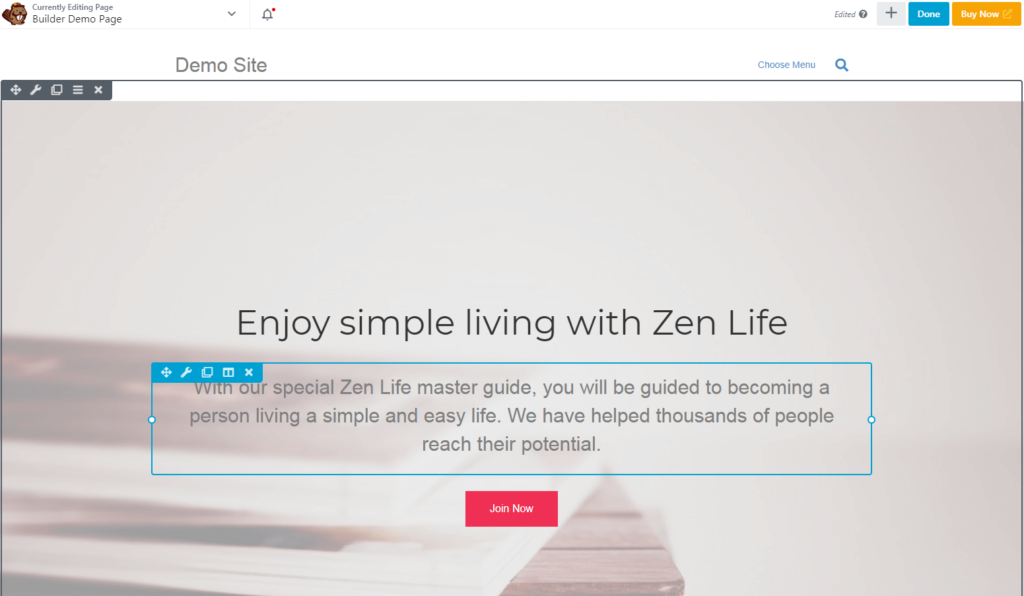 Additionally, Beaver Builder Lite – a free version of our page builder – is available in the WordPress Plugin Directory. It enables you to test-drive Beaver Builder's core functionality.
The premium version contains advanced modules and more features, but the free version provides everything you need to get started and determine if this solution is right for you.
3. You Can Use Beaver Builder on Pages, Posts, and Custom Post Types
At first glance, it may not be apparent just how much you can modify using Beaver Builder.
Out of the box, Beaver Builder is only enabled for pages but you can easily enable the plugin for other types of content. To do this, go to Settings > Beaver Builder > Post Types in your WordPress dashboard.
You may only see Posts and Pages, but this list includes any custom post types you have available, such as Products for WooCommerce users: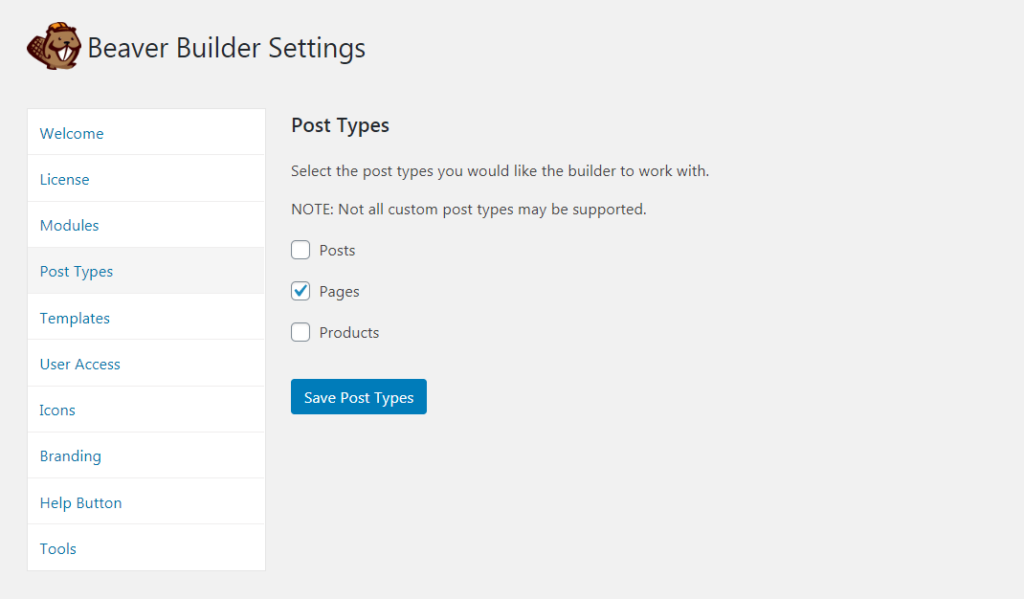 Simply check the box next to each type of content you want to enable, and save your changes. You can then use the Beaver Builder editor to create and modify those types of content.
4. Beaver Builder Makes It Easy to Create a One-Page Website
Beaver Builder offers the ability to create a fully-customized and complex website. That makes it easy to assume that it's only appropriate for big sites with lots of pages.
However, while plenty of developers do use Beaver Builder to make large-scale websites, it's also commonly used to create high-conversion landing pages.
Since it gives you nearly total control over your content, you'll be able to design a sales page that contains exactly the information you want, in the perfect order for turning visitors into leads: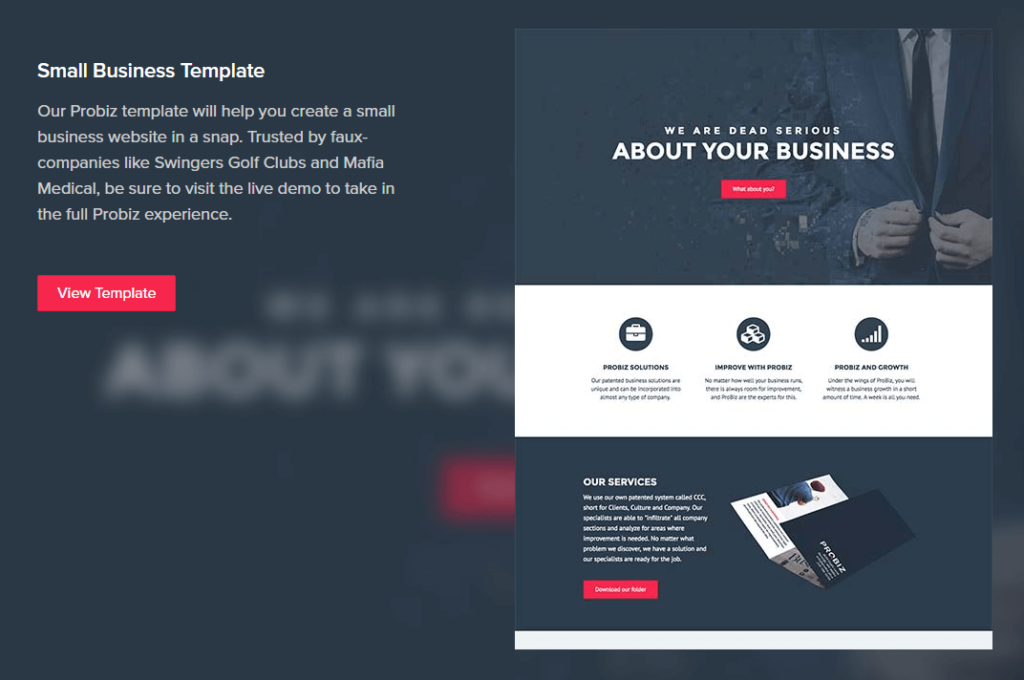 There are even prebuilt landing page templates included with the plugin. These are designed for various niches and can be applied to your site with one click.
Of course, you can then tweak that layout to your heart's content – moving items around on the page and adding your own branding, imagery, content, and more.
5. You Can Migrate Your Beaver Builder Pages to Another Website
Another potential worry is that you might spend a lot of time creating content on your Beaver Builder website but then have to redo that work later.
You might decide to move your content to a different site, for example, or you may have multiple sites that require similar content. That's where Beaver Builder's saved template feature comes in handy.
You can save any page as a template by opening it in the Beaver Builder editor and accessing the Tools menu from the top-left corner: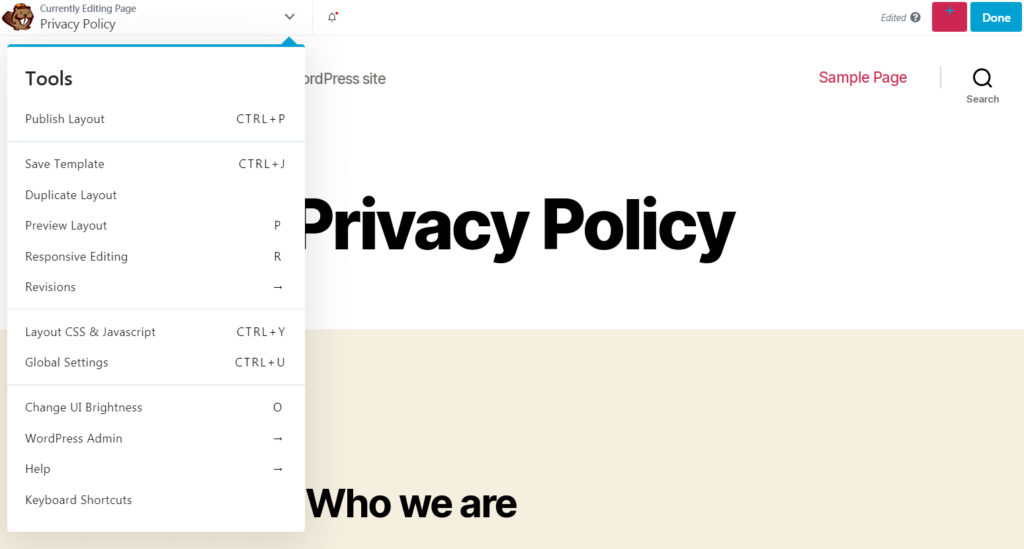 Select Save Template and give it a name. You can use your custom layout template to create other pages on your site with the same structure.
Alternatively, you can use the WordPress import/export feature to migrate your template to another website. Just remember to re-upload any images or other media to the new site as well.
6. You Won't Lose Your Content If You Deactivate Beaver Builder
Page builders completely overhaul the way content is created and saved in WordPress. This can make some users worry about locking themselves in by using a particular page builder.
If you decide at a later point to stop using that plugin, will you lose all the content you've created with it? With some popular page builders, this is a legitimate concern.
Fortunately, that's not the case with Beaver Builder. Your content belongs to you and shouldn't disappear if you change your site's setup.
If you deactivate Beaver Builder, your text and media content will be transferred over to the default WordPress Block Editor: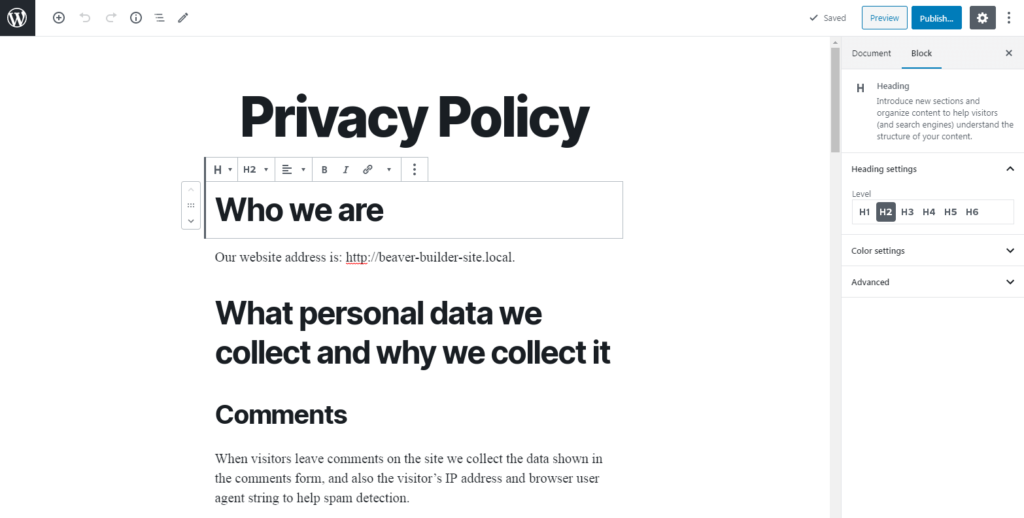 Everything will still be there for you to access and edit as you like. All you lose is the custom layout you created using Beaver Builder and content contained in advanced, plugin-specific modules such as tabs and accordions.
7. Beaver Builder Can Be Used Alongside Other Popular WordPress Plugins
Beaver Builder is a robust plugin and transforms your site and content at a fundamental level. Does that mean it will restrict you from using other WordPress plugins?
The short answer to that question is "No!" Of course, we can't test every WordPress plugin for Beaver Builder compatibility.
However, you should be able to use our page builder alongside any well-coded and supported plugin (the exceptions being other page builders and plugins that modify the page content area).
That means you can use Beaver Builder in conjunction with plugins such as WooCommerce, LifterLMS, and Jetpack to build exactly the site you want.
We've even developed specific tools for use with some of the most popular plugins, including our WooCommerce module, which lets you insert various product groupings (such as sale items, popular products, or a particular individual product) into any layout.
8. You Can Use Beaver Builder With a Multisite Setup
Sometimes, a single website doesn't quite do the trick. That's why WordPress has a 'multisite' feature, which enables you to create a network of websites.
These sites will all function largely independently, but are connected via a centralized dashboard and can share users and resources: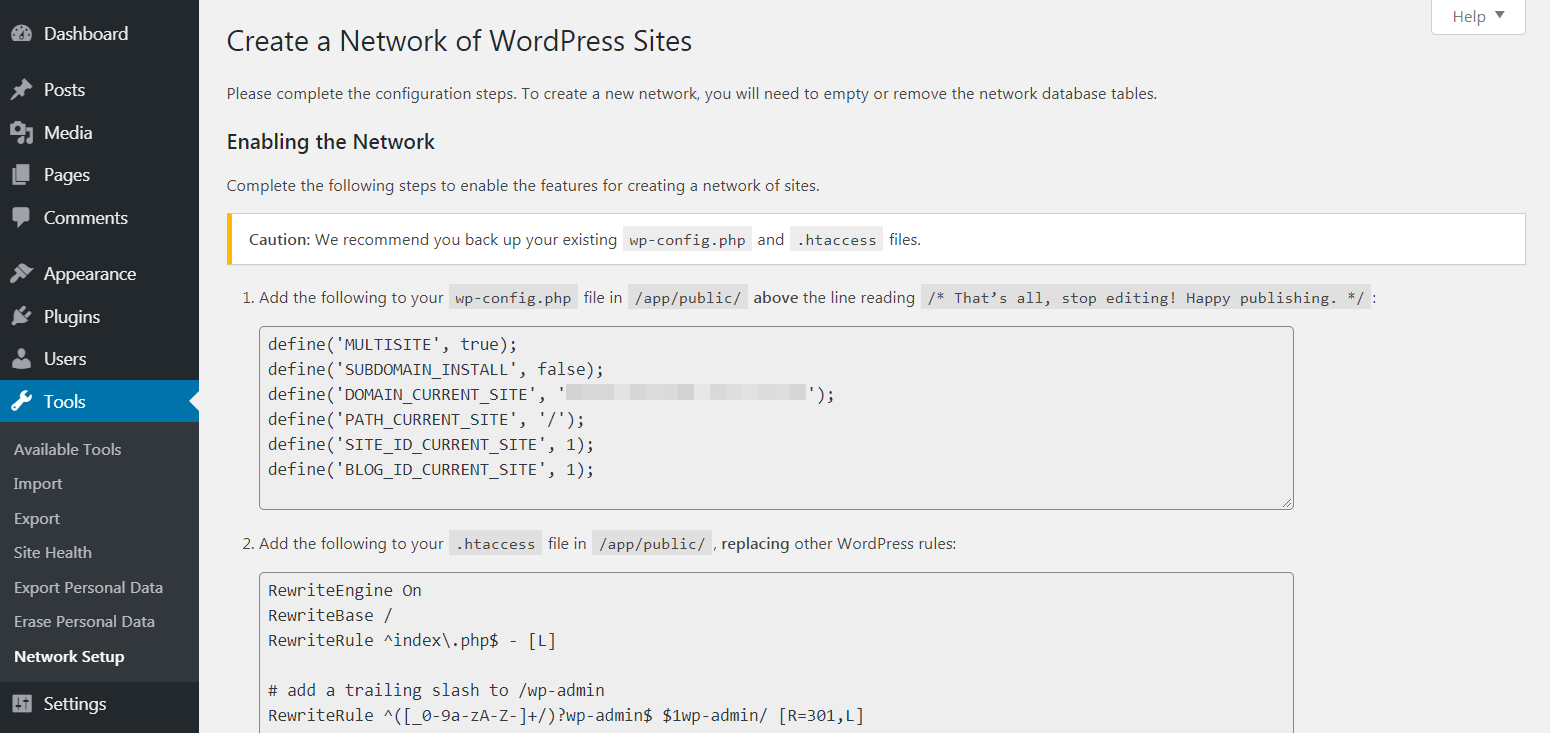 If you have a multisite network or are looking to set one up at some point, you'll be glad to know that you can still use Beaver Builder.
The Pro plan provides basic multisite capabilities, while the Agency plan offers custom multisite network settings that let you configure the plugin for all sites on the network from one place (and still override them on a site-by-site basis).
9. Beaver Builder Won't Stop Working Once Your Initial Plan Is Over
Like many premium plugins, Beaver Builder is more expensive for the first year. The Standard plan costs $99, and gives you access to the plugin and its premium modules and templates on unlimited websites: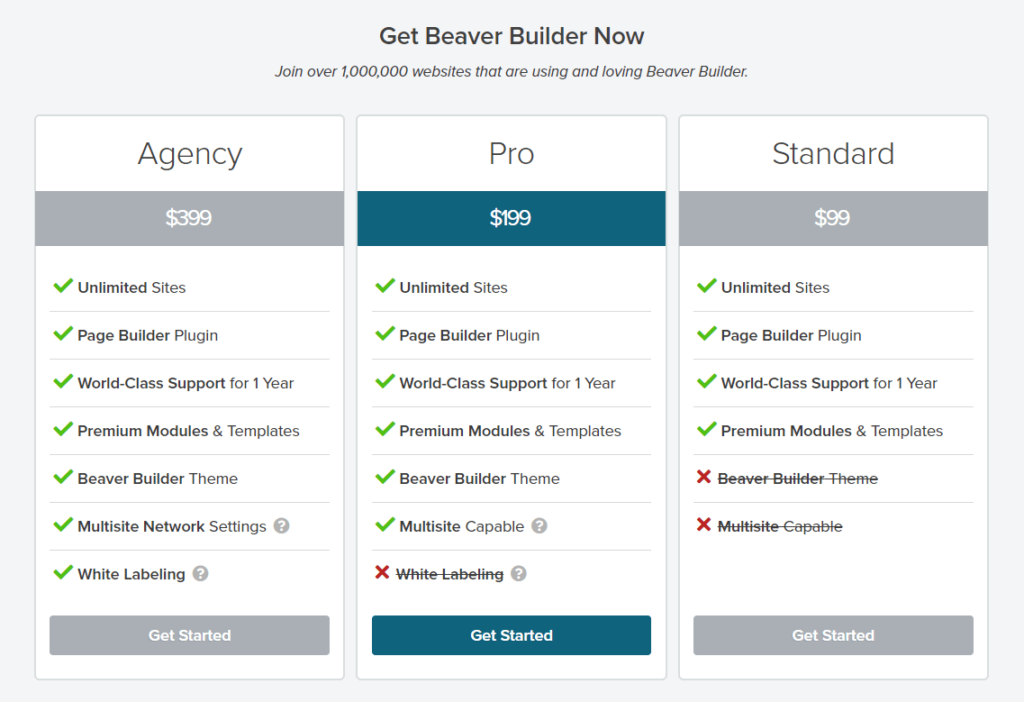 You also get a year's worth of support and updates on all plans. 
You can continue to use Beaver Builder if your subscription expires, though of course, we recommend renewing your license annually.
Not only does this provide consistent access to support, but it also keeps your plugin updated – out-of-date plugins can become a security concern.
10. You'll Be Able to Build a Highly Responsive Website With Beaver Builder
Many WordPress themes sell themselves as being responsive. This means they're designed to look good on all kinds of devices and screen sizes, including smartphones.
Since users visit your site from a combination of desktops, laptops, and mobile devices, this is crucially important.
Beaver Builder has built-in responsive features and can play a key role in improving the way your site responds to various screen sizes and resolutions: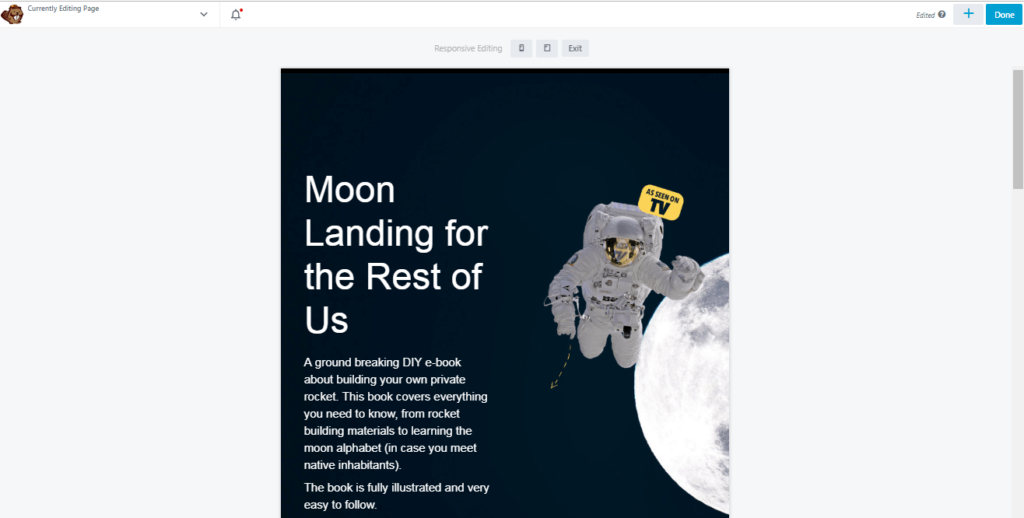 For example, all of our prebuilt templates are designed from the ground up to be fully responsive.
Even if you build your pages from scratch, you can use dedicated features and settings to build highly-responsive content.
For more details, check out our complete guide to creating a mobile-friendly website with Beaver Builder.
Conclusion
We designed Beaver Builder to be easy to learn, no matter your experience with WordPress.
However, like any tool, you'll get the most out of it if you understand what it can do and how it functions. As you begin your Beaver Builder journey, keep in mind that it's compatible with most themes and plugins.
You can use it to make any type of site (including one-page layouts), and it works with custom post types and multisite networks.
Additionally, your content will be responsive and remain available even if you migrate it to another site, deactivate the plugin, or let your initial plan expire.
Best of all, you can try Beaver Builder for free using our live demo or the lite version of the plugin.
What kind of site are you planning to create with Beaver Builder? Share your thoughts in the comments section below!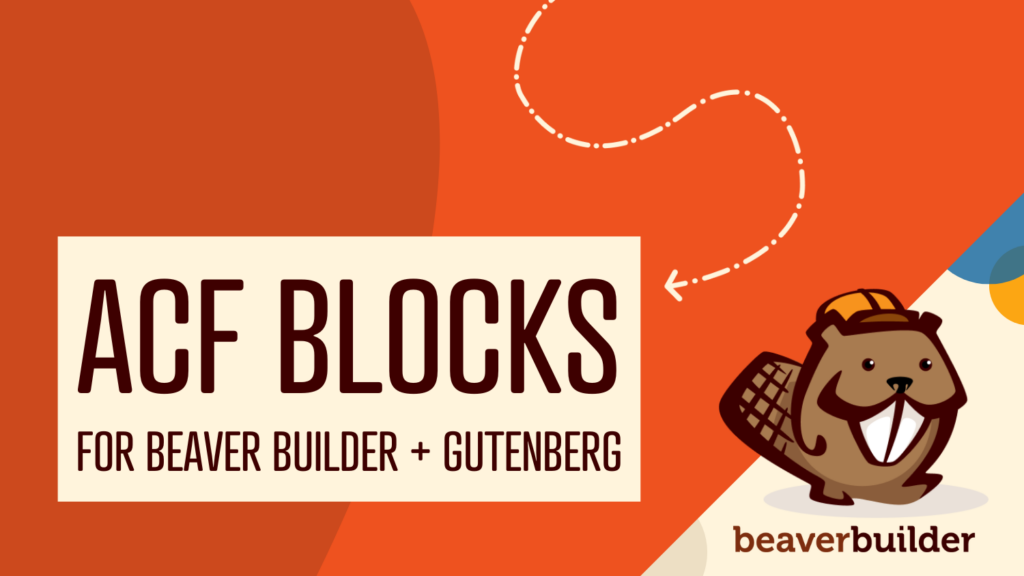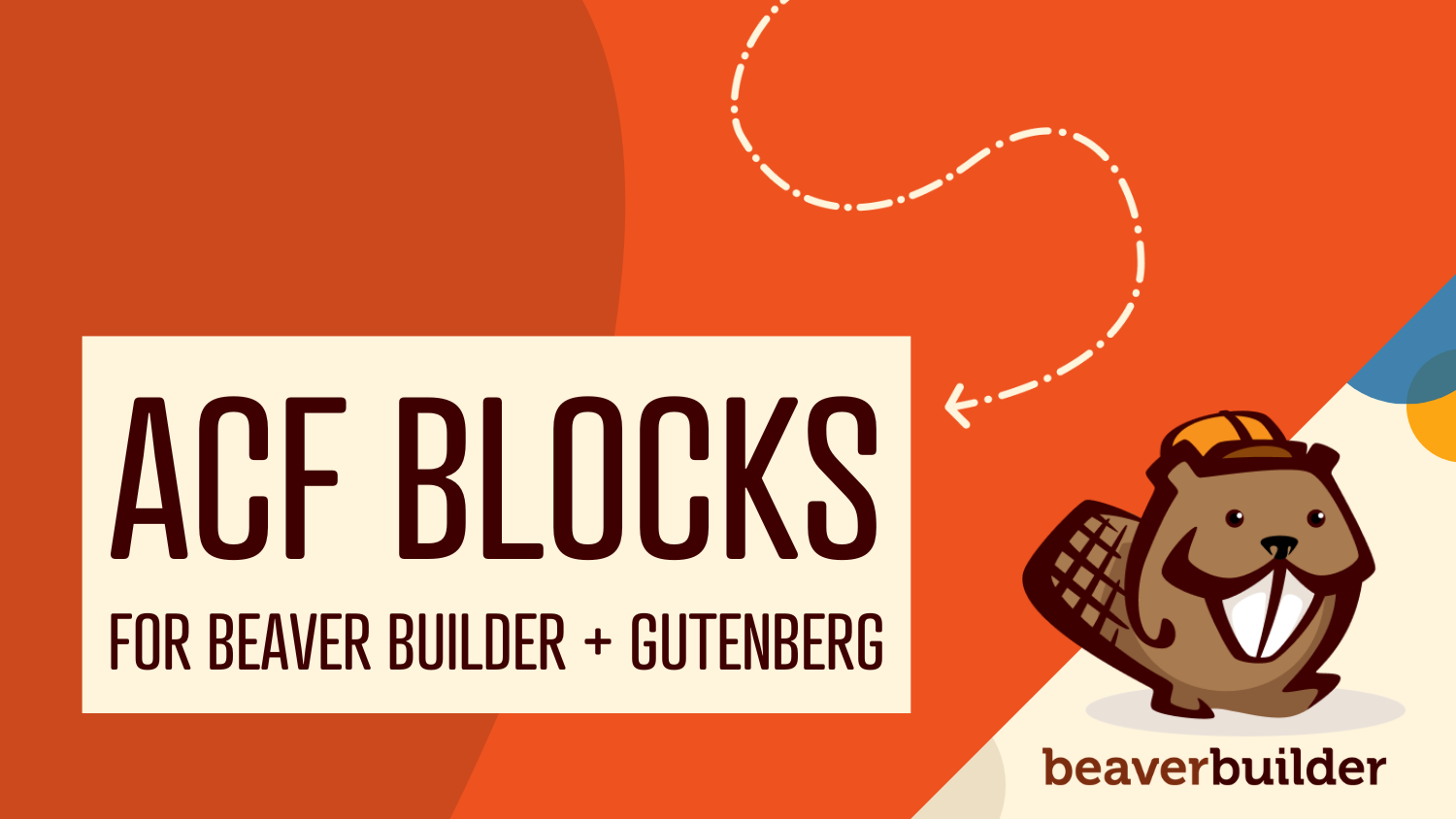 Have you ever wanted to create a custom module or block that works in both Beaver Builder and Gutenberg? Well,…
Join the community
We're here for you
There's a thriving community of builders and we'd love for you to join us. Come by and show off a project, network, or ask a question.