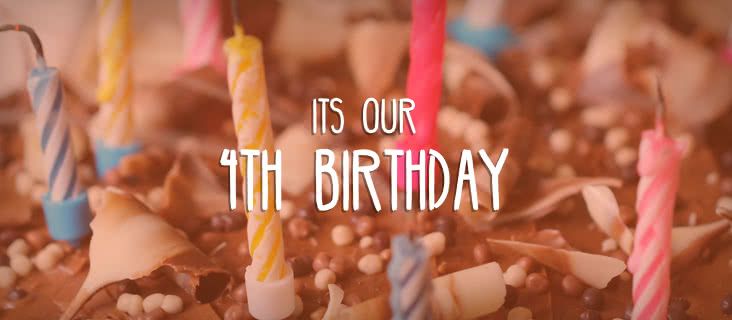 For the last few years, we've made a point to celebrate our birthday here at Beaver Builder. It's hard to believe, since starting this journey from client work to products, a whole four years have gone by. I mentioned a few weeks ago the memory of going to our first WordCamp and, at the time, "page builder" was like a dirty word in the WordPress community. Fast forward four years later and visual design tools have become a staple in a HUGE number of people's workflows.
Three Years Ago…
In thinking about what to write for this post, I took a look back through some of our old birthday posts. There are some fun memories in there! In our first birthday post, we just hit the 10,000 active sites milestone. We were also just getting into the habit of regular blogging.
We're maintaining our monthly tradition of writing a news & updates blog post. I think this is the 3rd month in row we've managed to stick to our schedule!
We published the very first iteration of our Knowledge Base and we hosted a design contest. Oh, the memories. 🙂
Two Years Ago…
For birthday number two, we wrote a little bit about the process of working with a lawyer on our incorporation documents and a CPA for our taxes. We were really growing up as a business at that point. We used to say "fake it until you make it." Well, we still say that, haha!
Around that time, we made an investment in the business and picked up the domain name, beaverbuilder.com. We were working on a new round of landing page templates. Oh and look at that, we had just announced that we hit $1,000,000 in revenue. I remember that being a really scary thing to talk about it. Our goal was to brag a little to try to get some press and it worked! WP Tavern covered the story.
One Year Ago…
Last year, we were just on the cusp of releasing Beaver Themer, our first major add-on for Beaver Builder. Themer had been out as beta for a number of months, and we were preparing for our scheduled launch in May.
The Beaver Builders Facebook Group had just passed 6,000 members (we're at 11,500 now)! We also added two new members to the Beaver Builder team, Carlos and Simon.
Today
And that brings us to today, our 4th birthday. Well, we're a few days late, but it's still our birthday month. I am proud to say, we're continuing to see fantastic growth as a business, a product, and a community. Beaver Builder's usage numbers continue to grow at a rapid pace. Beaver Themer is now a staple in many professional workflows. Themer is being used on over 50,000 websites!
Our team has continued to grow. Somewhat-formally, we brought on a new advisor this year and another member of our support team. Including the three partners, we now have 15 people on the squad.
When we started Beaver Builder, I don't think any of us could have anticipated what was to come. It's been one heck of a journey so far and, frankly, it feels like we're still just getting started. As I am writing this post, Justin and I are in London! It's our first time in Europe. We're sponsoring WordCamp London and, after working together for over a year, we're meeting Danny and Simon in person for the first time!
What's Next
Shifting gears from the nostalgia, Beaver Builder 2.1 "Redridge" went live yesterday.  You can learn more about Redridge in this blog post or this Knowledge Base overview article.
Beaver Builder Theme
The next focus in our sights is the Theme! We're working on a theme update right now. We'll have more details very soon, but we're planning to knock out a few of the top requests for new features and enhancements including…
Mobile logos
Major performance optimizations
Bootstrap 4 support
Button styles
Font and typography improvements for headings
And a whole lot more!
Beyond that, we've mentioned a few times in passing that we're exploring some new space for Beaver Builder and a potentially a new product altogether. Between Gutenberg and others, our space has gotten a bit more competitive than when we were getting started 4 years ago. I really wish we could share more about what we're working on like we did in the good 'ole days.
Sadly, we have to be a bit more closed-lipped with our plans, but we are planning to continue to innovating and pushing the envelope. We want to continue to improve the experience of building websites on (and maybe off) of WordPress.
To close this one out, we'd like to take this opportunity to thank you. Beaver Builder has always been a joint effort between the people building it (us) and the people using it (you). As I mentioned, just about all of the work we're doing on the theme is based on feedback from you!
Justin and I got the chance to meet a whole swath of Beaver Builder users in the U.K. We shared laughs and stories. Our community is filled with so many smart, creative, and genuine people. I still have to pinch myself when I think that four years later we still have the opportunity to do this. Thank you!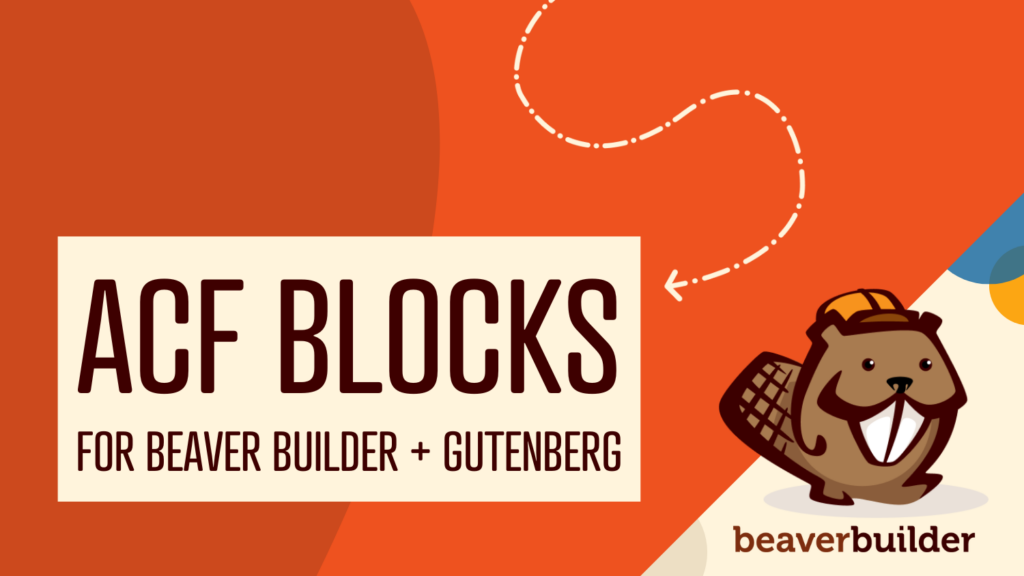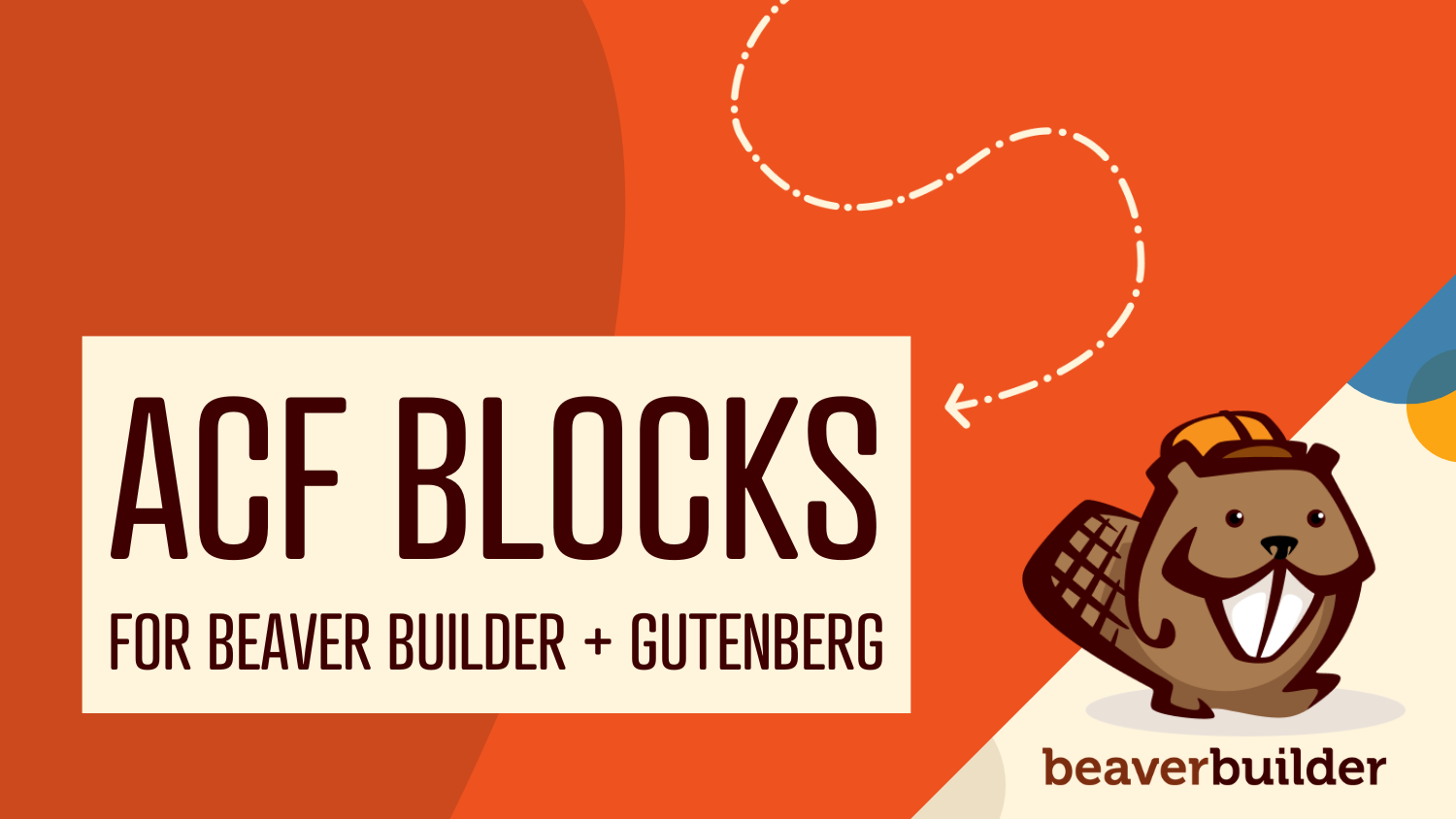 Have you ever wanted to create a custom module or block that works in both Beaver Builder and Gutenberg? Well,…
Join the community
We're here for you
There's a thriving community of builders and we'd love for you to join us. Come by and show off a project, network, or ask a question.