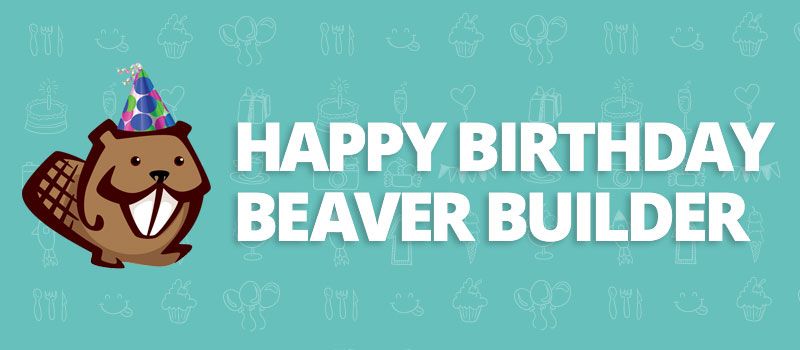 It's our April update! This month, we're talking about taxes, lawyers, CPAs, and some of the lessons we've learned on the business front. Along with our birthday celebration, we go over a few sponsorships, a big feature update on the horizon, and a major milestone in Beaver Builder history. Let's get into it…
Taxes, CPAs, and Lawyers — Oh My
Many of you are business owners and, if you're based in the US, I am sure you're all too familiar that April is tax month.
On the subject of taxes, I was inspired by a chat in the Post Status Slack Channel. I signed up for a Post Status Club membership a few weeks ago before I went to PressNomics. If you're a WordPress fanatic like I am, it's a great place to bump virtual shoulders with the who's who of our industry.
Just the other day, there was banter about whether or not to hire a CPA to do one's taxes.
I realized, we're celebrating our birthday this month and we've learned a LOT over the last two years about running a business. We've benefited immensely from companies like Pippin's Plugins and Ninja Forms who are so generous with their knowledge. I'm hoping to continue the tradition and share some of the things we've learned and mistakes we've made.
On that note, a story…
My dad always prided himself on doing all of our taxes himself. To his credit, he did a great job and I really appreciate all the time he spent helping with the family taxes.
Like me, though, we tend to be "big picture" thinkers and occasionally have a bit of trouble keeping track of small details. Unfortunately, the IRS isn't exactly flexible when it comes to overlooking a few "small details" and he's been going back and forth with them resolving small discrepancies for decades.
For that reason, saving myself the time and potential trouble, hiring a CPA to do my taxes was a great decision.
It's Official, We Lawyered Up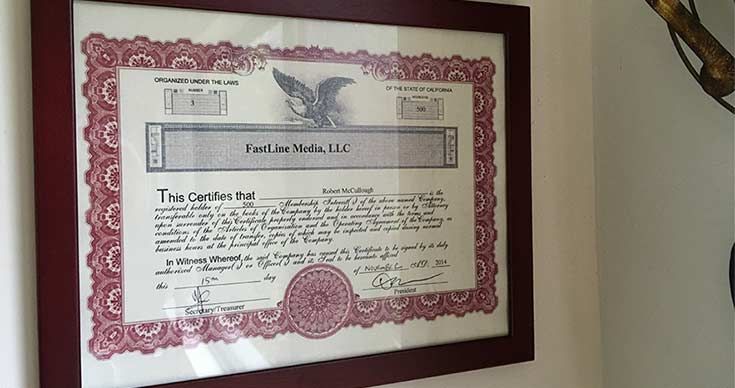 Along with getting a CPA to file taxes, over the last few months, we've been working with a very talented law firm to get our legal documents in order.
Originally, we used Rocket Lawyer to set up our LLC. It's wise to set up an LLC to protect one's personal assets. We were a bit shocked to learn that, because our Rocket Lawyer LLC didn't cover many of the requirements needed to actually be an LLC, we may not have been protected.
Don't get me wrong, services like Legal Zoom or Rocket Lawyer are great if you're just getting started, but it's important to know they're not nearly as thorough as hiring a professional.
If you've been putting off hiring a professional to review your legal documents, it was a lot less painful that we thought. One of our lawyers is a partner at a local brewery and he even invited us out for a beer. Lawyers can actually be pretty cool. Who knew!? 😉
On the subject of lawyers, if you have a client services business, this video titled "F*ck You, Pay Me," is a great one to watch.
What Happens When You Break Up?
Billy, Justin, and I are fortunate that we're really good friends—more like family even. Not all business partnerships are so lucky.
At our old office, two of our friends were partners in an auto shop down the street. Sadly, they had a bit of a falling out. I think watching their "break up" first hand was part of what prompted us to discuss what we would do if one of us wanted to leave the company.
Thanks to our lawyer, we now know this is called a Buy-Sell Agreement. It's a bit like a will for your company.
Over a beer or two, we had a pretty morbid—but important—conversation about what we wanted to do if one us kicked the bucket. While it was a bizarre conversation to have and to think about, there is some peace of mind knowing that we've hashed it all out on paper. I mean, it's inevitable…death and taxes, right?
The moral of the story is, FastLine Media had been in business for many years without ever dealing with this stuff—and it was fine—but there comes a time it makes sense get things in order. With hindsight, now that we know what was involved and how it really wasn't that difficult, we probably could have done it sooner.
It's never too early to build a solid legal foundation for your business. Don't wait until it's too late.
Click To Tweet
What's New
Okay, enough shop talk! Prompted by our update post last month, I really do want to write more about things that can help you, but enough is enough. Time to talk about us, hehe!
Beaver Builder 1.8 Gordon is Coming
We're trying a few new things here. First, we're going to start naming our major releases. For the upcoming 1.8 release, we're naming it Gordon.
Why Gordon? Because it's a famous dam, of course! 🙂 The Gordon Dam is in Australia, and it's going to make for an awesome featured image in our next version update post.
We've got some great new features in Gordon, one of the biggies are several new landing page templates! Here's a sneak peak at just a few of the new features we have in store…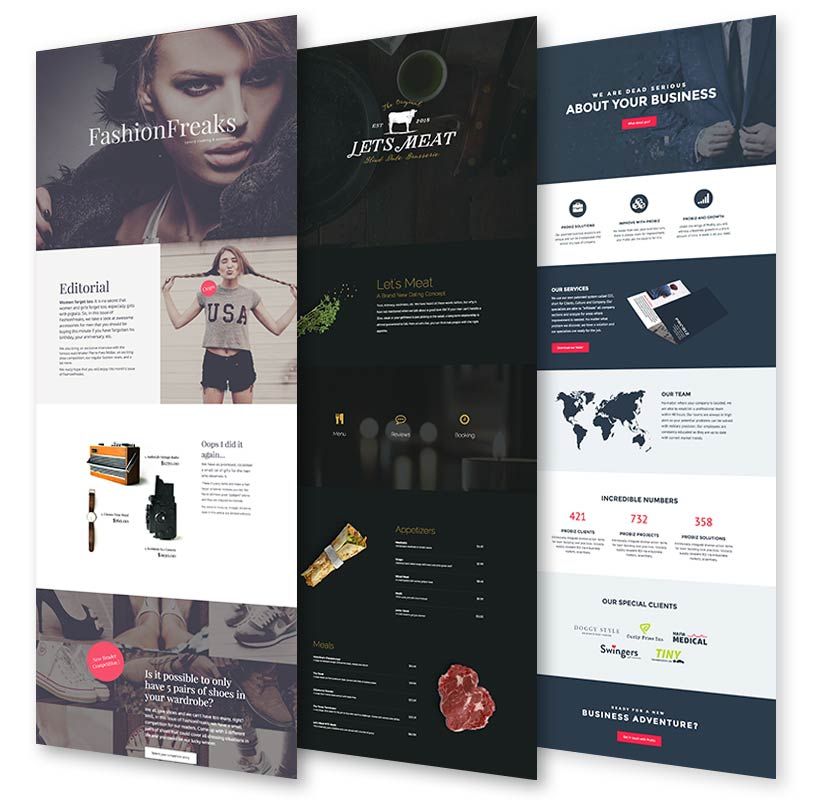 Gorgeous new landing page templates are coming to @BeaverBuilder!
Click To Tweet
Beaver Builder 1.8 Gordon Features
New Landing Page Templates
Ability to export individual templates
For theme/plugin authors: ability to create and bundle templates with Beaver Builder Lite
Hide/Show elements based on whether a user is logged in
Button/Heading Module enhancements
And much, much more
We'll have a version release post published soon with all of the details.
Unlike our other version releases, we're also splitting our beta period into an alpha and a beta period. An early, alpha-version of Gordon is actually available for testing right now on your account page. See this article in our Knowledge Base for information about testing and how to provide feedback. We appreciate it. <3
BeaverBuilder.com
We're proud new owners of a premium domain name, beaverbuilder.com! Pretty cool, eh?
WP Water Cooler Podcast
I got the opportunity to go on the WPwatercooler Podcast to chat a bit about graduating from SquareSpace to WordPress. The Watercooler is one of my favorite WordPress podcasts. I try to catch it every week.
Sponsorships
We're going to share some revenue numbers at the end of this post. Before that, I wanted to highlight a few of the ways we've been able to give back to the WordPress community. We love that we're in a position to sponsor great companies and events in the WordPress space, and we have a few new sponsorships to share…
WP in One Month Webinar
WP in 1 Month is a project started by our buddy, and very talented teacher, Joe Casabona. We jumped on the opportunity to sponsor a webinar with Joe called, "Going from Zero to Website with Beaver Builder." This is a great introduction to Beaver Builder and it would be an awesome resource to share with your clients/friends that are new to the software.
WordCamp San Diego
WordCamp San Diego is this weekend and we're thrilled to be a sponsor. Unfortunately, none of us will be able to make it in person, but we sent over a bunch of stickers and we're sure it's going to be a great event.
WPChat.com
WPChat is a favorite hangout of mine. Quite simply, it's a forum/chat community for WordPress. Come and by and say hi. It's a great place to ask questions and meet other folks using WordPress.
Collision Conference
While it's not exactly a sponsorship, I'll be attending Collision Conference in New Orleans next week, and I'll be exhibiting Beaver Builder on Wednesday. If by chance you're in the area, come by and say hello!
Beaver Builder Hit $1,000,000 in Gross Revenue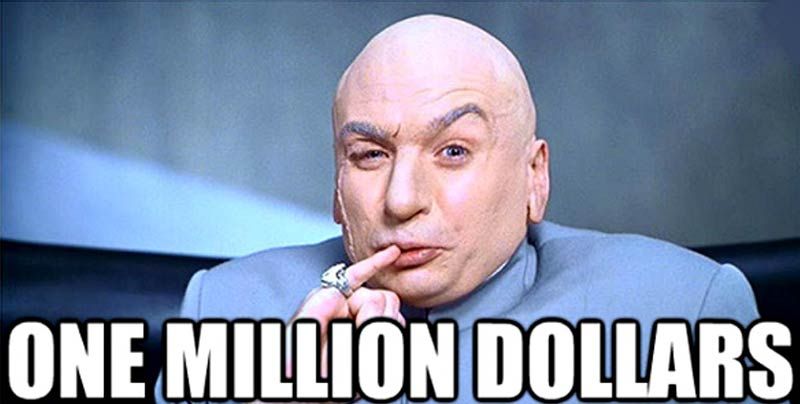 Geez, I can't even believe I am writing this. It's surreal. We celebrated Beaver Builder's 2nd birthday this month, and within days of that milestone, we hit another huge milestone: $1,000,000 in gross revenue!
We also just passed 100,000 websites that are running Beaver Builder. The page builder revolution is in full swing!
The #WordPress page builder revolution is in full swing. @BeaverBuilder hits $1,000,000 in revenue!
Click To Tweet
I know this probably sounds like we're bragging, but that's not the intention at all…
We think it's important to share this milestone. We want you to know that your decision to use Beaver Builder—and in many cases, the decision to build your business around Beaver Builder—is a safe one.
We want you to have the peace of mind that we're going to continue to be there for you. Beaver Builder has seen month over month growth almost every month for the last 2 years. We've been growing our support and development teams, and laying a foundation for Beaver Builder to continue to grow and thrive for a long time.
No one likes it when a product they've used and grown to love disappears. Along with our sincerest thanks, we wanted to let you know that things are humming along smoothly over here.
In Closing
Oof. I feel like the cat is out of the bag. Not much more to say here except thanks again. These two years have been a wild ride, and we're enjoying every minute of it.
I really pour my heart and soul into our monthly updates, and if you enjoy 'em, please consider giving this one a share (using the snazzy new sharing buttons below) or leave us a comment and say hello! =)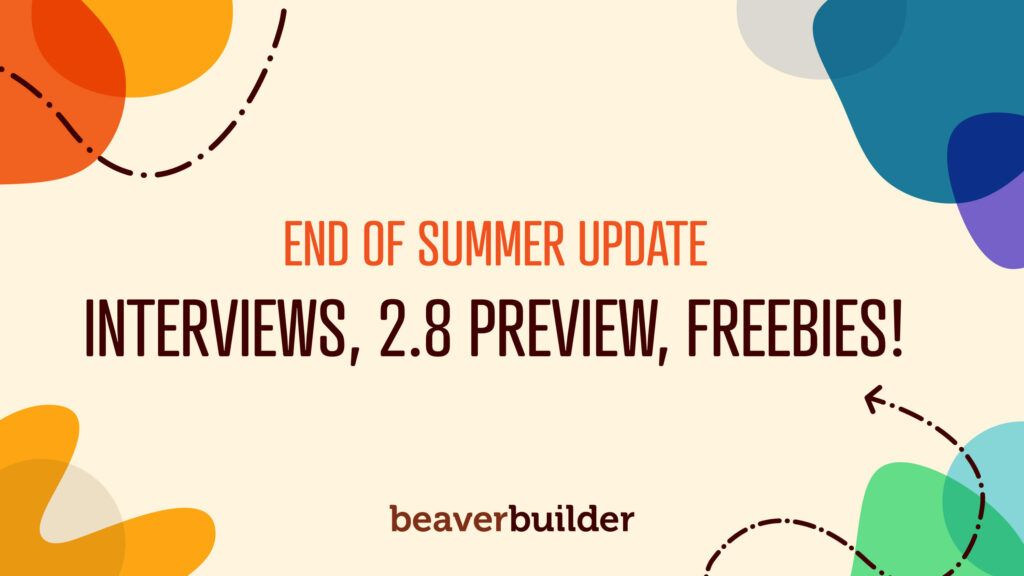 Hello, Beaver Builder community! Summer is almost over we're ready to welcome some cooler weather. 😅 We have some exciting…
Join the community
We're here for you
There's a thriving community of builders and we'd love for you to join us. Come by and show off a project, network, or ask a question.