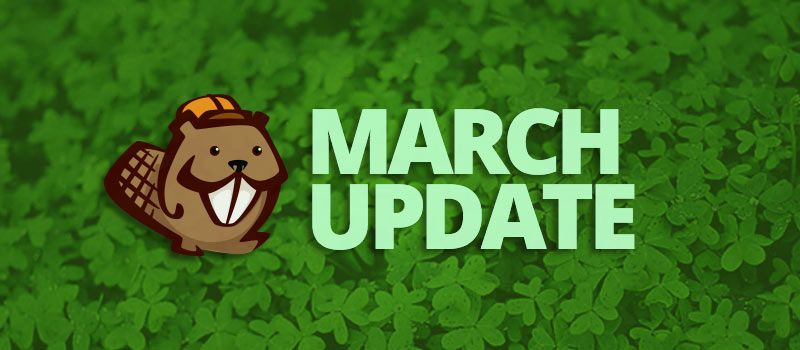 Hi there! Happy March and happy St. Patrick's Day!
Welcome to our monthly update. The title of this month's post is, "This One's for You." I'm sure you might be curious what that means. Let me first start with a quick story…
Many of your are likely familiar with Chris Lema. He writes a great blog and he's taken on a bit of a coaching/mentoring role for us.
The coaching role started when Justin and I decided to attend an event called CaboPress.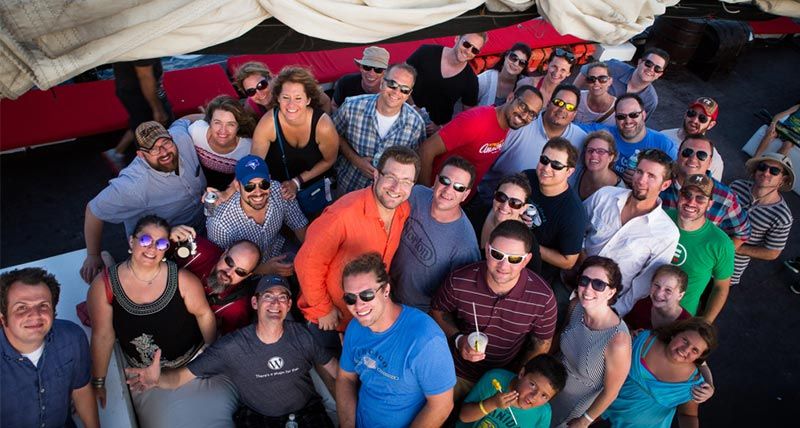 Here we are aboard a pirate ship, drinking, dancing, and pillaging our way through the Pacific Ocean.
Sometimes I refer to my experience at CaboPress as an MBA in a week. I can't begin to express how much we learned there.
Long story short, we're doing another coaching group with Chris and a few other WordPress companies.
What We've Been Doing Wrong…
During our last call, Chris brought up a very good point. He said (and I'm paraphrasing my interpretation), "most of your blog posts and communication is all about you. Your milestones. Podcasts you've been on. Cabo coaching vacations you've attended. And you're doing it WRONG. You need to make it about your customers."
I had an epiphany. He was totally right! Our monthly update posts are almost entirely about us.
So, this blog post isn't going to be about us, it's going to be about you. The things we're working on to help you: our customers!
The Beaver Builder Ecosystem is Growing
As our team keeps growing (and I'll have some big news on that next month), the Beaver Builder ecosystem is growing too.
Hopefully, this is no surprise, but there are several 3rd party shops selling Beaver Builder modules, themes, and templates! It's really cool. Beaver Builder is transforming into a platform.
With several 3rd party stores and extensions, Beaver Builder is transforming into a platform.
Click To Tweet
Here's a quick overview of some of the shops and offerings available. Hopefully, these might be able to save you some time on your next project (full disclosure: a few of these are affiliate links, so we'll get a little kick back if you decide to sign up):

Beaver Lodge
Jon Mather of the Beaver Lodge has blazed the path for 3rd party shops. Jon's been developing modules for Beaver Builder and, at the last count, he has over 30 modules available!
If you've ever thought to yourself, "Gee, I wish there was an X module I could use," there's a really good chance Jon's already built it.
The Beaver Lodge plugin includes a Table Module, Hover Card Module, Tooltip Module, Facebook Module, Instagram Module, and many more. Along with those, he recently launched very popular property listing / real estate add-on for Beaver Builder. If you're creating a website for a realtor or someone in the real estate business, be sure to have a look. Update: It appears the property listing add-on is no longer available.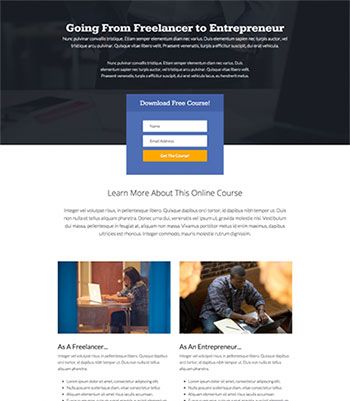 Beaver Builder Videos
Next up is Beaver Builder videos by yet another friend of the company named Jon! Ha!
This time, it's Jon Perez of Sure Fire Web Services.
Along with a great collection of tutorial videos, Jon recently released several Beaver Builder Landing Page templates. Not only are these templates gorgeous, but they're designed to increase conversions for things like newsletters, webinars, and online courses.
If you're looking for conversion focused landing page templates, check out Beaver Builder Videos. *Update 2022: Beaver Builder Videos is no longer active.
Beaver Child Themes
Similar to Beaver Builder Videos, Beaver Child Themes (as the name implies) is creating pre-styled child themes to go along with the Beaver Builder Theme. *Update 2022: Beaver Builder Child Themes is now called Beaver Brains.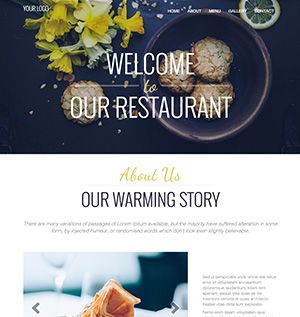 They've created several stunning landing pages designs, too, like the restaurant-focused home page above.
Are You planning a Beaver Builder Shop?
If you are, please, get in touch with us. We'd love to get to know you and help you promote your products.
Also, be sure to check out this Facebook post in the Beaver Builders Facebook Group on some of the guidelines we're asking 3rd parties to follow.
Beaver Builder Theme Update (v1.5)
If you've been around for a bit, you've hopefully noticed that we take user feedback very seriously. A big portion of the features we implement have come directly from your feedback.
I'm thrilled to announce that we just launched an update to the Beaver Builder Theme based on TONs of your suggestions.

Quickly, we added several new header and navigation options including vertical navigation, a snazzy new fixed header animation, and an option to hide the header until the user scrolls down the page! We also added a mega menu option and some fancy new customizer controls.
Have a look at the Beaver Builder Theme v1.5 Blog Post for more information.
If you've only got the Standard Package, this would be an excellent time to upgrade.
You can do this from your My Account Page, and you'll only pay a prorated rate based on how much time is left in your year of updates.
How is this all about me?
Okay, I get it. I said this blog post was going to be about you and here I am pitching our theme update.
Well, we've heard from a few different sources that we should slow down. We should be investing in growing our product and not adding new features for our existing customers. I guess I can understand that advice, but I don't really believe in it.
I truly believe the reason Beaver Builder keeps growing is because we're focusing on you and ways we can make your life easier. We're glad to reinvest and double down on you, the community that's making all this happen.
Thanks for telling people about Beaver Builder.
Thanks for participating in our community groups.
Thanks for leaving us reviews on WordPress.org.
Thanks for giving us a link back in your footer.
We'll be able to continue "scratching your backs" if you continue scratching ours.
Let's Talk Support
Have you used our support system?
I ask because we're doing some behind the scenes work to overhaul our support. Support is an area that we're also heavily reinvesting in because we know how important it is to you.
If you visit the reviews section on our newly revamped WordPress.org page, you'll see that support is one area that many people give us praises on (and thanks for all those nice reviews, too. They're immensely helpful).
Nothing feels worse than having a crummy customer support experience from a company after you've already given them your money. We never want you to feel that way.
We're Thinking About Moving Away from bbPress
Right now, we use a modified bbPress forum for support. We also recently started doing email support using a system called HelpScout, and we're thinking of phasing out the forums in favor of HelpScout.
bbPress has worked fairly well, but it's not ideal.
While there is an inherent community vibe in the support forum, we're hoping that the Beaver Builders Facebook Group and Slack Channel will be a better venue for community discussion.
I mention this because we don't want to ruffle any feathers when we make the switch. If you're a big fan of the forum, please let us know! Either leave a comment or shoot us an email.
What's your least favorite thing about Beaver Builder?
In closing here, last month we asked, "What's your favorite thing about Beaver Builder." The goal of that question wasn't to bask in our glory (okay, maybe just a little), but to learn more about how and why you're using Beaver Builder. It was an effort to make the product better for you.
With hindsight, a better question might have been: "What's your least favorite thing about Beaver Builder?"
We'd love to know what areas you think we can improve on. We're not looking for feature requests, but for potential blind spots or areas that we might be overlooking.
Please, don't be shy. Let us have it. Either in the comments or via our contact form, we'd love to hear about what your pain points are. This could be about our plugin, theme (here's that upgrade link again for ya), our support system, our storefront.
As always, thanks for your support and we'll see you next month.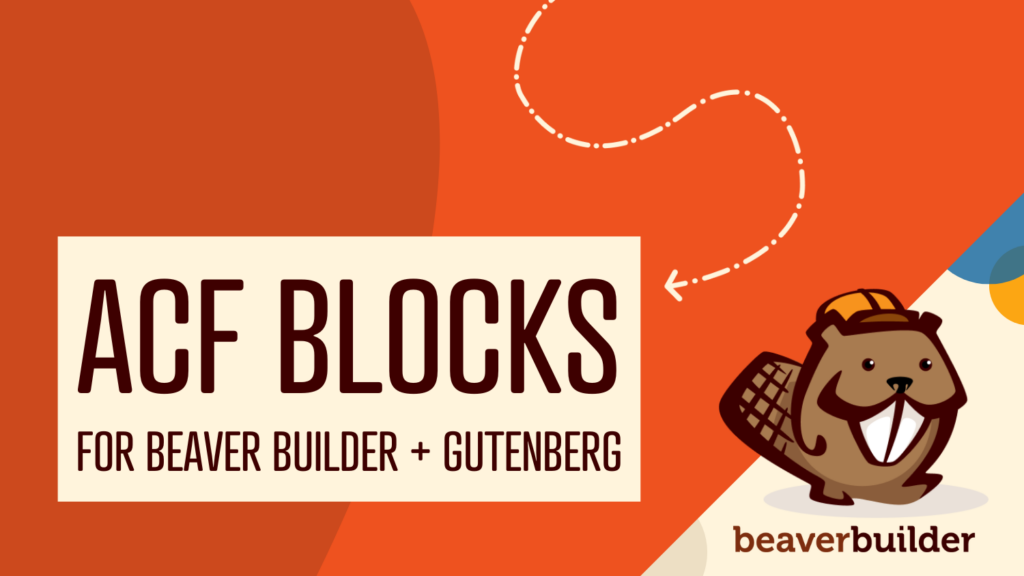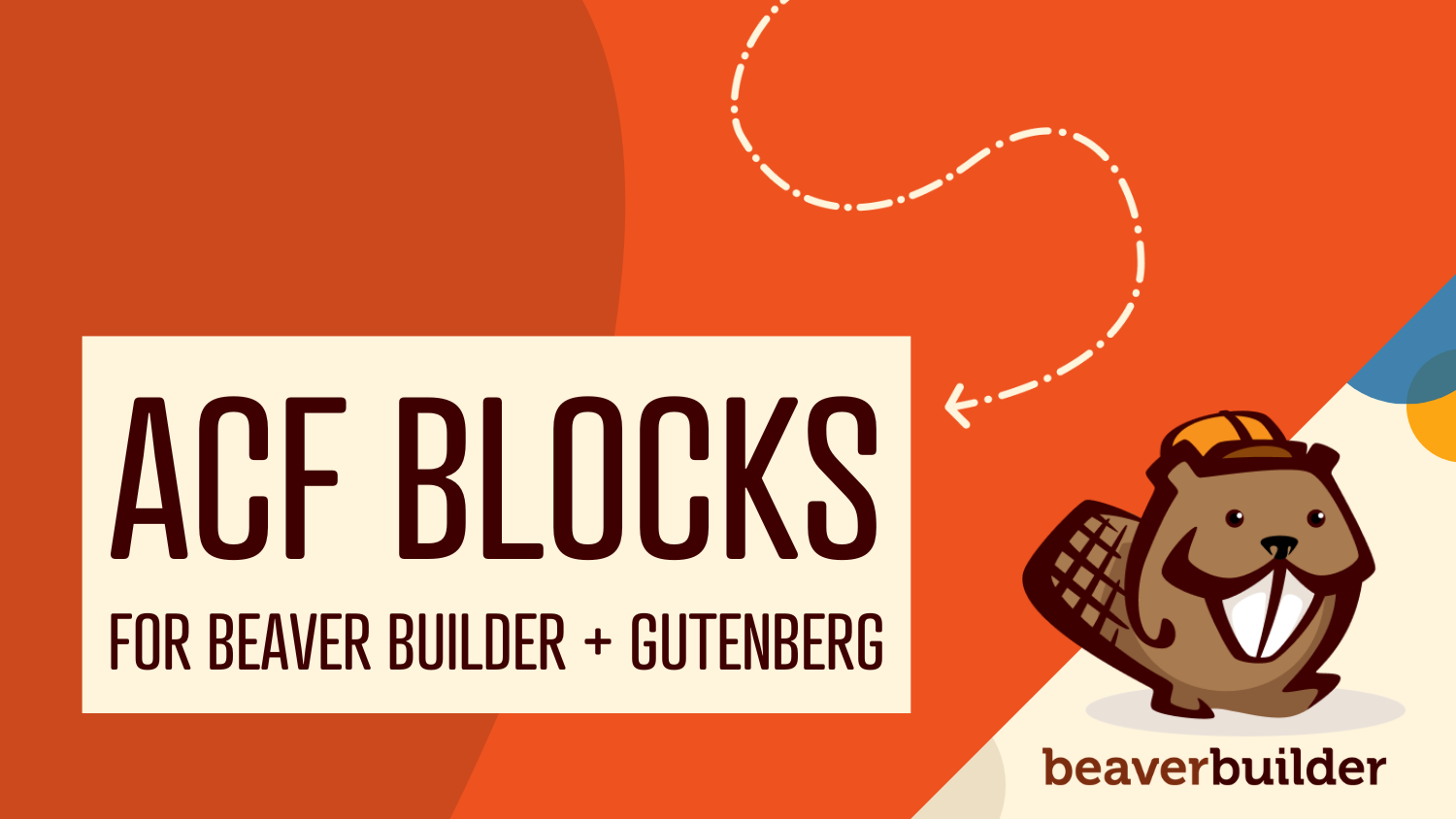 Have you ever wanted to create a custom module or block that works in both Beaver Builder and Gutenberg? Well,…
Join the community
We're here for you
There's a thriving community of builders and we'd love for you to join us. Come by and show off a project, network, or ask a question.