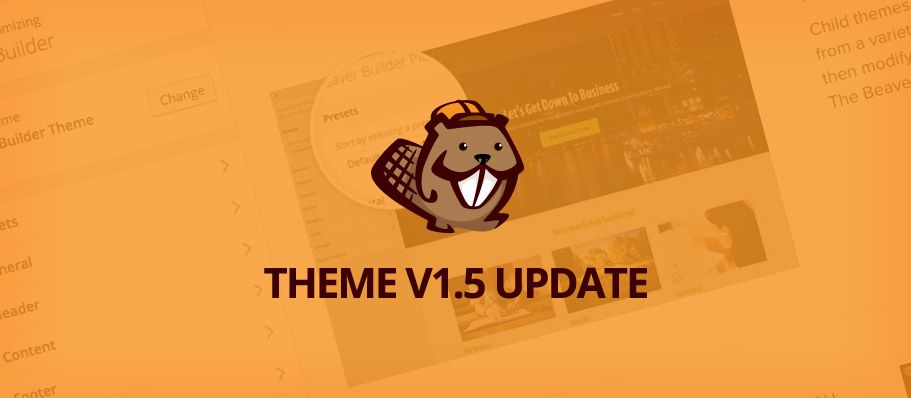 Update: Version 1.5 of the Beaver Builder Theme is now live! All of the features and updates discussed below will be available to you after you update the theme. As always, before updating it's always recommended to take a backup of your site. We'd also still love your feedback on new features either in the comments or on
User Voice
.
The latest version of the Beaver Builder theme is now in beta and ready to test! If you haven't already, head on over to your account area and download a copy of the beta to check it out.
In addition to a handful of new settings, this update focuses a lot on what can be done with the header. Here's a look at the details of what we've been working on and what to expect.
New Header Layouts
This version of the theme adds three new (and much requested) header layouts that can be selected in the Customizer under Header > Header Layout > Layout. Those are…
Left & Right Vertical Header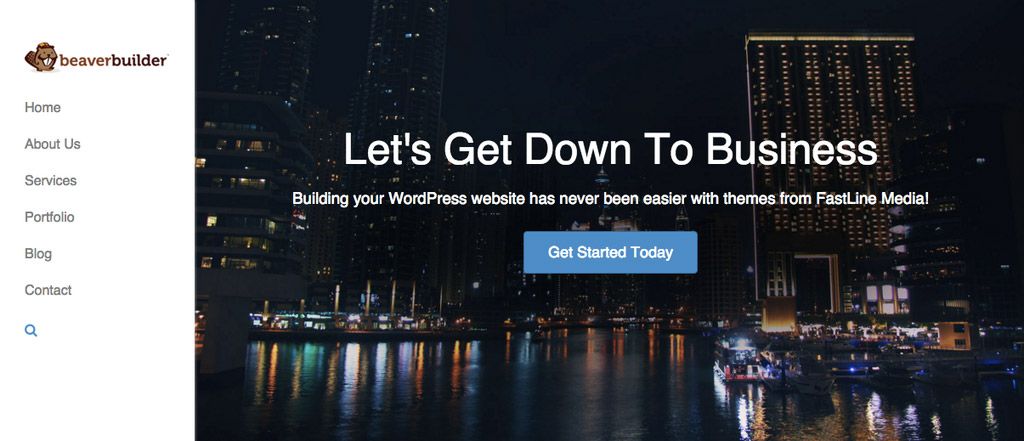 Centered Nav + Inline Logo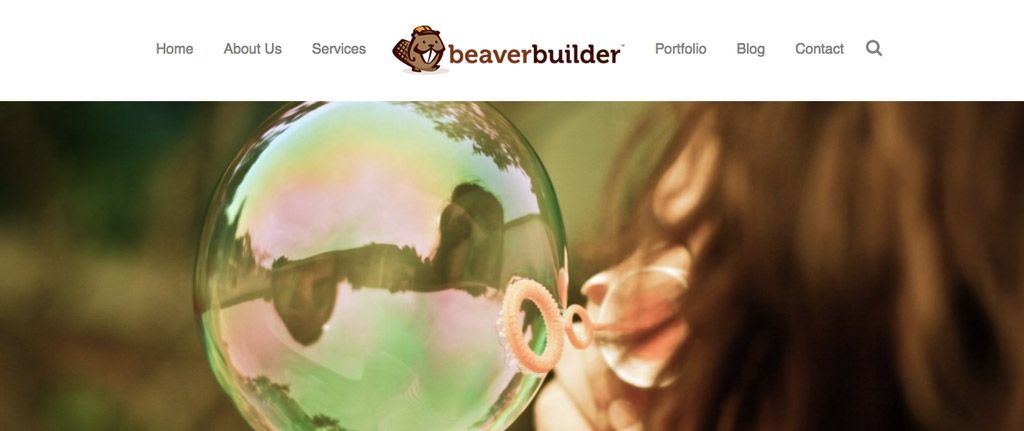 Left Nav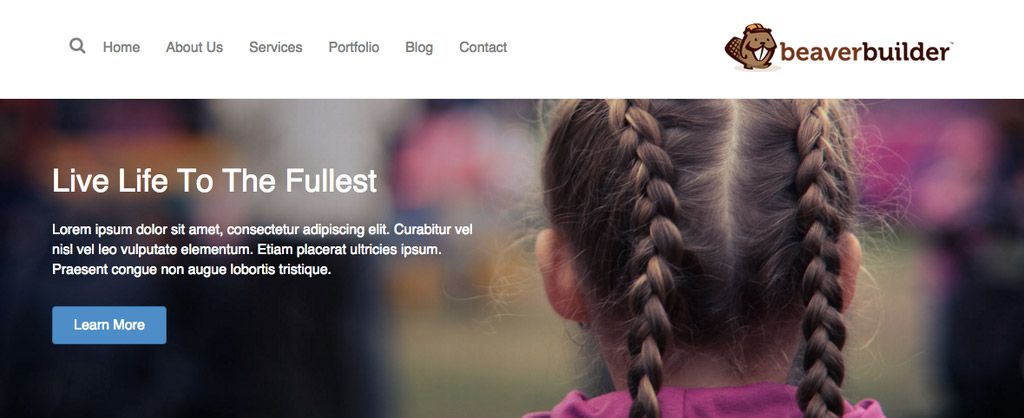 Please note that even though these header layouts appear the way they do in the screenshots above, they will adjust to our standard header layouts on smaller devices such as phones and tablets.
New Fixed Header Options


In addition to more options for the header layout, we've also given you more options for the fixed header that shows when the page is scrolled.
The only options you had before 1.5 were to disable the fixed header or have it fade in. While having it fade in is nice for tall headers that wouldn't shrink well, that technique essentially requires two copies of your header to be in the markup. That's not necessarily going to cause any problems, but there are some of you that have requested better alternatives.
With that said, as of 1.5 I'm happy to announce that you can now choose to either have the main header shrink when the page is scrolled (as shown above), or have the main header be fixed to the top of the page all of the time.
Hiding the Header Until the Page Is Scrolled

As of 1.5 it will be possible to hide the main header until the page is scrolled by the user. This new setting can be found in the Customizer under Header > Header Layout > Hide Header Until Scroll and is only available if you have the Fixed Header disabled.
We've also given you the option to set the distance that the page must be scrolled before the header is shown with the new Scroll Distance setting.
Mega Menu


Another popular request that made it into this update was the ability to add a mega menu (shown above) to the theme. While mega menus can be a great option, the interfaces for building them aren't always so great. To keep things simple and easy to manage, we've utilized the native WordPress menu editor for building your mega menus.
Just add the class mega-menu to any top-level menu item (shown below) and all of the menu items nested below it will be converted into a mega menu. It's that easy!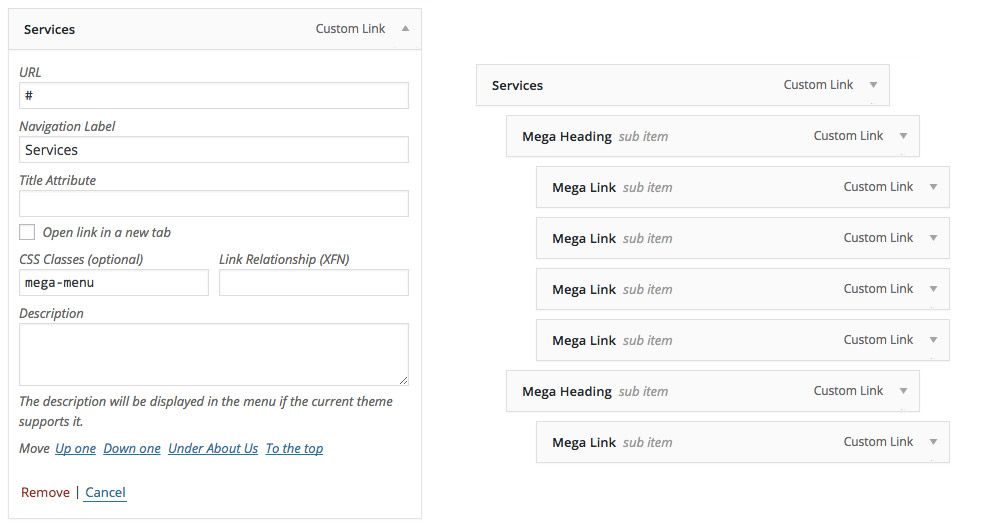 New Settings
In addition to all of the work done on the header, in this release we've also given you a number of much-requested settings. Those should be fairly self-explanatory, but if you have any questions, be sure to let us know in the comments! Here's a list of everything that was added…
Body Line Height
Heading Line Height
Heading Letter Spacing
Custom Content Width
Custom Sidebar Width
Featured Image Above Content/Title
Hide Comment Count
Top Bar/Content/Footer Opacity
Footer Parallax
Disable Beaver Builder's WooCommerce CSS
Customizer Slider Controls
Last but not least, in this update we converted a number of the theme's text inputs into slider controls to make it easier to adjust things like Font Size and Line Height.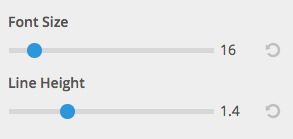 Let's All Thank Ozan!
If you haven't met the newest developer on the Beaver Builder team, then head on over to Robby's update post and meet Ozan! While this isn't the first time I've personally taken a backseat on an update (Diego rocked 1.6.4), this is the first time that my only role was managing it. Ozan is responsible for everything you've seen here and we think he did a stellar job. Thanks Ozan!
When Will This Be Available?
As with all of our beta releases, we're planning on having this in beta for the next two weeks unless anything major comes up. Our goal is to get this out as soon as possible, but we need your help! More beta testers mean that we can find and fix bugs faster. If you haven't already, be sure to download the new beta from your account area and test it out! If you run into any issues, be sure to let us know in the forum post for this beta.
What's Next?
We already have version 1.8 of the Beaver Builder plugin in the works and are hoping to get that into your hands for beta testing soon after this theme release goes public. Be sure to head on over to our public roadmap if you're interested in seeing what we have cooking for that. It's going to be a good one!
Over to You
What's your favorite part of this update? Be sure to let us know in the comments below! And as always, don't hesitate to let us know if you have any feedback or if you run into any issues.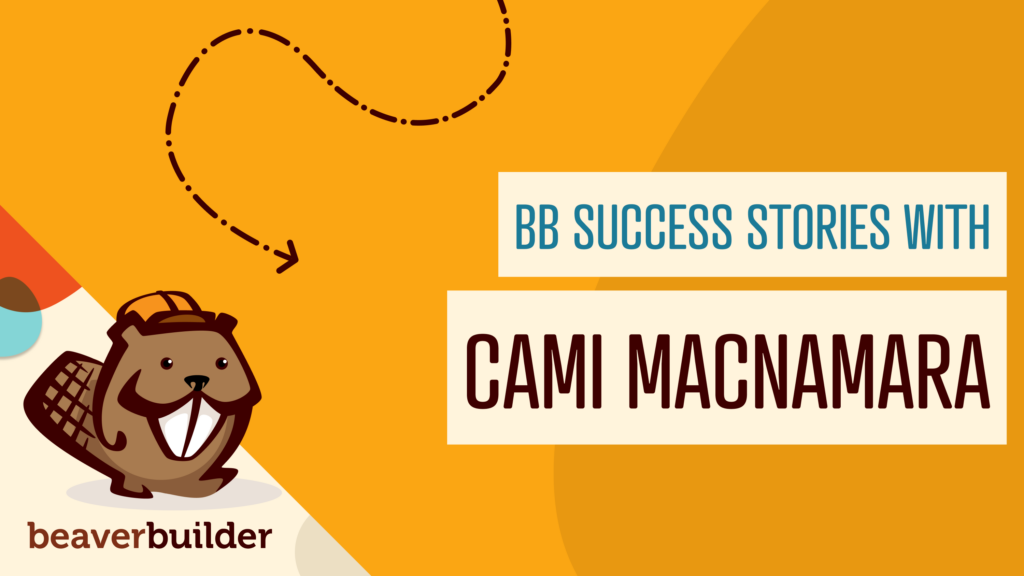 We are excited to introduce our good friend and a long-time Beaver Builder power user, Cami MacNamara. In this post,…
Join the community
We're here for you
There's a thriving community of builders and we'd love for you to join us. Come by and show off a project, network, or ask a question.