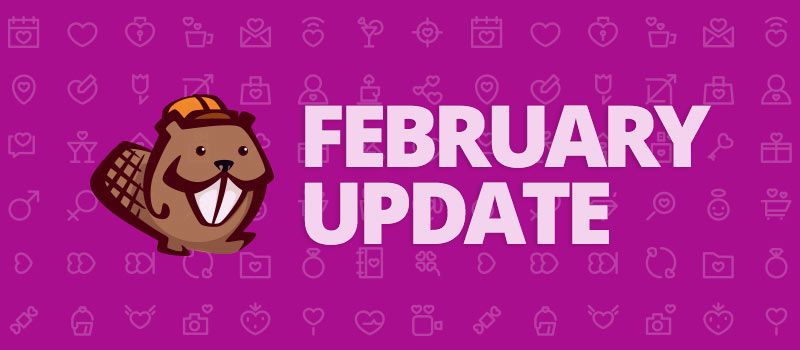 This is an exciting month. Last year was the first time we published an "Update Post." I'm excited because I never have to make another featured image ever again, muahaha!
Real quickly before I get into it, we're really hoping to learn a bit more about you and how you use Beaver Builder. There are a couple of questions at the end of this post, and we'd love to get your thoughts in the comments.
Our Blog Used To Suck
I vividly remember reading this article from Chris Lema's blog, This is why most company blogs suck. I thought, "the blogs he's talking about are doing more than we are." Our blog was worse than "suck."
Re-reading the article again now, I realize we still have plenty of room for improvement, but that post was really the origin of these updates.
I'll gladly admit I lifted Chris' strategy of fusing stories and useful information into our posts. With that, here's a story for you:
Story Time
When I was 14 years old, I got a job at a Peet's Coffee. I didn't need to get a job, but I was a bored kid. I saw a help-wanted sign and, for the "fun" of it, I put in an application.
I worked at Peet's for about 2 years. At times, I would put in 30 hour weeks. Sometimes I would wake up at 4:00 am, walk to work, open the store, and then walk to school.
I developed a work ethic, and I quickly realized how extremely fortunate I was that I always had the option (at that age) not to work.
Today—believe it or not—I am still working at a Peet's Coffee. Literally. I am sitting in a wonderfully comfy chair, in my wonderfully comfy WordPress hoodie, pounding away on this blog post. To be honest, calling it "work" is a real stretch.
We feel like Santa Claus. The only reason we're here right now is because you believe in us (credit to Scott Pemberton for the sentiment).
We're living our dream right now and it's all because of you. Thank you.
We feel like Santa Claus. The only reason we're here right now is because you believe in us. Thank you.
Click To Tweet
Okay, enough of the mush! Let's get down to business.
Beaver Builder in the Press
Our friends at MemberPress wrote a really nice article about us. Thank for that, guys. MemberPress is an amazing piece of software for creating membership sites, and it plays great with Beaver Builder.
WP Mayor also published a wonderful review of Beaver Builder. WP Mayor has a permanent spot in my RSS reader and they're an excellent source of WordPress news.
Also making some waves in the press was this article by Webmastros comparing Beaver Builder with one our BIG competitors. FWIW, this was a completely independent review.
Our buddy Adam Silver, from the Kitchen Sink Podcast, did a podcast review on Beaver Builder. Adam's got a great sense of humor and his podcasts are always brief and highly informative. Lots of great content and hardly any fluff. Thanks, Adam!

What's New This Month
If you haven't seen it, we use a tool called User Voice to manage feature requests. It's a great system because it allows us to keep all the requests in one place. It also lets everyone vote on features so we can gauge which ones are the most popular.
A New Public Roadmap
User Voice allows us to mark an idea as "planned" or "under review," but there are several pages of requests now, and it's impossible to see them all at a glance. Instead of putting our roadmap plans on UV, we decided to try using a Trello board: The Beaver Builder Roadmap.
We're hoping these two tools mesh well and we'd love your feedback on either.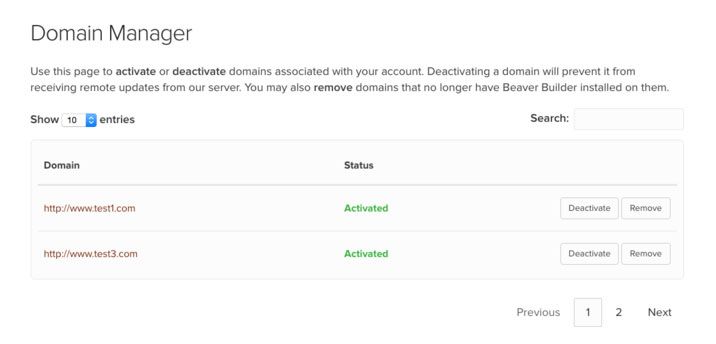 Domain Manager Update
After launching 1.7 a few weeks ago, we shifted some focus to our store. We have a couple of cool infrastructure changes coming. Available now on your My Account Page is a dashboard to manage your BB license on a domain-by-domain basis. You can now deactivate or remove your license from a site remotely.
Also, coming very soon you'll have the ability to renew your Beaver Builder license before it expires! We'll probably make a big fuss when that happens. Stay tuned.
Sponsorships
We had the opportunity to sponsor WordCamp Paris. Also, we're sponsoring WordCamp San Diego. We're going to do our best to attend, too. Will you be there!?
Have you heard the quote:
"Half the money I spend on advertising is wasted; the trouble is I don't know which half."
We're experimenting with promotional sponsorships. Luckily for us, I know the money we're putting towards sponsoring WordCamps isn't being wasted—even if it doesn't net us one sale. We're really proud to be in the position to financially support the WordCamp ecosystem, and we'll continue to do so as much as possible.
Video User Manuals
Another recent and exciting development is that the Video User Manuals plugin included all of our tutorial videos in their plugin. If you're looking for an effective video training platform for your clients, the inclusion of Beaver Builder's videos with VUM's outstanding library makes it an excellent choice!
The Team is Growing
I'm excited to introduce everyone to a few new members of the team!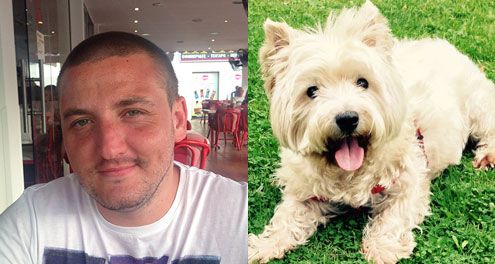 First up is Danny Holt. Danny lives in Manchester, UK, and he's an avid football fan. Go Manchester United!
Danny and his dog, Dougal, have been helping us out in the support forum and with some various other tasks. He's been with us for just over a month now, and he's fitting into the team splendidly. Danny's a big Star Wars fan, and he enjoys watching Game of Thrones and hitting the gym!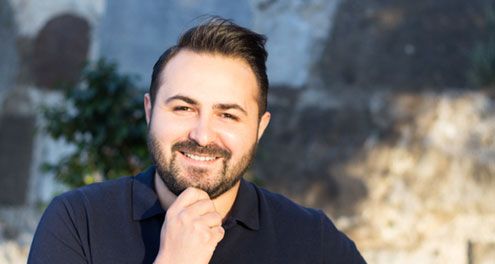 Next up is Ozan Çanakli. Ozan lives in Bodrum, Turkey. He's got a background in graphic design, although he joined the team as a developer. Ozan loves animals. He's a vegetarian, and he shares his home with his wife and an assortment of critters including two Golden Retrievers.
Ozan has been focusing on the Beaver Builder theme recently, and he's doing a spectacular job.
We shared a video in the Beaver Builder's Facebook group of some of the cool stuff Ozan has been working on, and we're just about to release a new beta with all those goodies.
Keep an eye peeled for the theme beta sometime next week.
Docs Day & A Tutorial Forum
I'm sure many of your are familiar with our Knowledge Base.
In all honesty, documentation is something we struggle with. It takes a lot of time and it's tricky to explain things in a concise and effective manner. For that reason, our documentation could be a bit better and it's due for an update.
We thought of an idea to help with this: we're going to dedicate one day on a recurring basis (maybe quarterly) where the whole team will focus as much time as possible on documentation.
A bit like Spring cleaning for our docs. No one particularly loves writing documentation, but I think if we all team up, and make a fun day out of it, it's going to help a lot.
Help with Doc Day, Get Some Swag
That said, we wanted to open up our Docs day to the community, too. Of course, there is no obligation or expectation here, but if you're interested in helping, we'd love some extra eyes and fingers!
Our first "Docs Day" is planned for March 1st. We'll surely be coordinating and communicating with everyone in the Slack Group. Even if you just have a suggestion or notice something that we're missing, any and all feedback would be greatly appreciated.
I guess we should do a SWAG giveaway or something of that nature to anyone who helps, too! More details on that to come.
Join @BeaverBuilder on March 1st for Docs Day. Help us with our docs and we'll send you some SWAG.
Click To Tweet
Tutorials Forum Section
On a similar note, we added a new section to our support forum for community submitted tutorials. Often times, answers in the support forum become tutorials of their own, so we want to get all of those posts in one place for easier reference. If you've written (or want to write) a tutorial on Beaver Builder, this would be a great place to get some eyes on it!
What is your favorite thing about Beaver Builder?
As I mentioned at the beginning of the post, we're hoping to learn a bit more about you and how you use Beaver Builder. We're working on a homepage redesign and some new copy. Getting insight into your thoughts will be immensely helpful with that.
So, I'll end it with these two questions. Thanks in advance for your replies! Until next month. 🙂
What's your favorite thing about Beaver Builder?
Where did you first hear about Beaver Builder?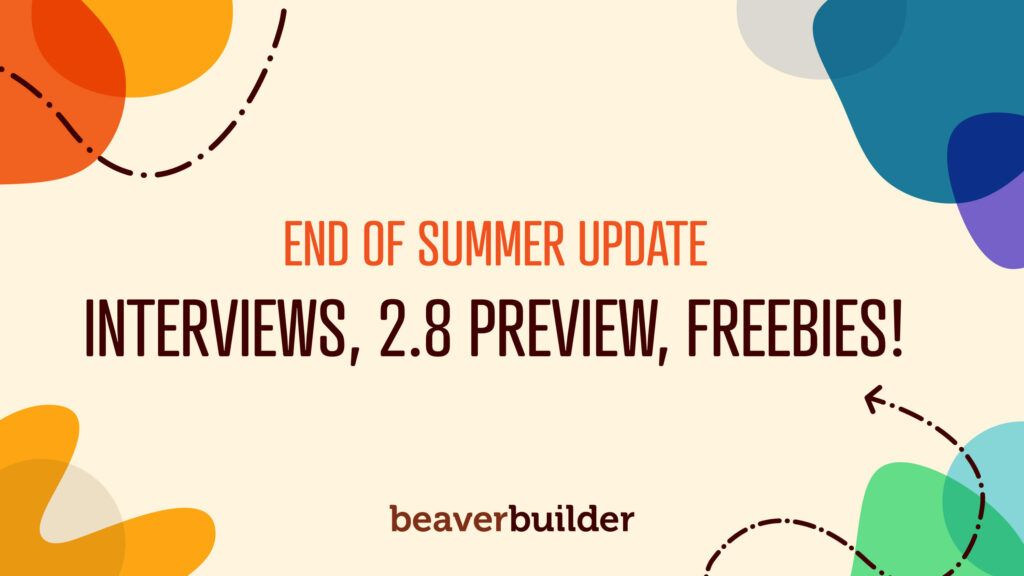 Hello, Beaver Builder community! Summer is almost over we're ready to welcome some cooler weather. 😅 We have some exciting…
Join the community
We're here for you
There's a thriving community of builders and we'd love for you to join us. Come by and show off a project, network, or ask a question.