Why We're Phasing out the Support Forums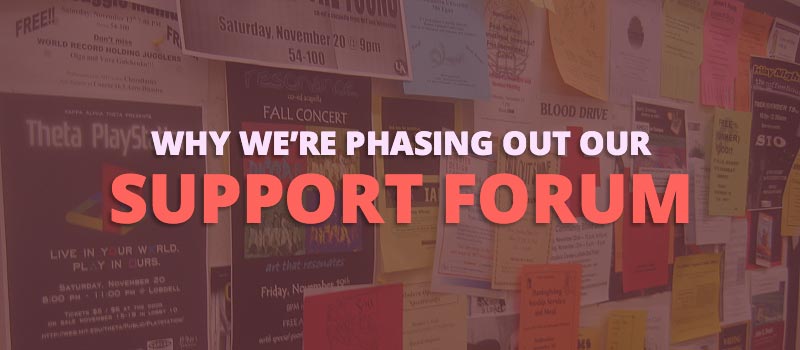 Hi there! As I write this update, this post is nearing two years old, yet it still gets a lot of attention. A TL;DR is: our
Facebook
and
Slack
channels provide a better opportunity to grow a community. We moved our support channels to a dedicated ticketing system and we've embraced Facebook and Slack to foster and grow the Beaver Builder user community. We also have
more info about why in this video
.
In our March update post, we mentioned we were considering phasing out our bbPress support forums. We got some great feedback in the comments and on Facebook asking us to keep the forums around. To be 100% honest, the feedback we heard made us change our minds, or at least seriously reconsider our decision to close them down. Thank you for that.
We've Simply Outgrown our bbPress Support Forums
Since then, there have been several more signs that we're simply outgrowing the bbPress forums. They're just not sustainable or scalable, and sooner or later, they're going to have to go.
We like the forums, too. We like the sense of community there and, of course, we love when folks search and find answers as opposed to opening new tickets. Sadly, with almost 40,000 replies, the forums are getting to be a drain on our human and computing resources.
They're just simply becoming more and more unmanageable.
Reasons Why We're Shutting 'em Down
The forums are so large that they're becoming difficult to manage.
Email notifications are getting out of control, and the bbPress email notification settings leave a lot to be desired.
The forums are significantly slowing down our site.
As our support team grows, bbPress is not suited for teams of support staff.
We genuinely believe we can provide a better, more scalable, experience with HelpScout.
Say Hello to HelpScout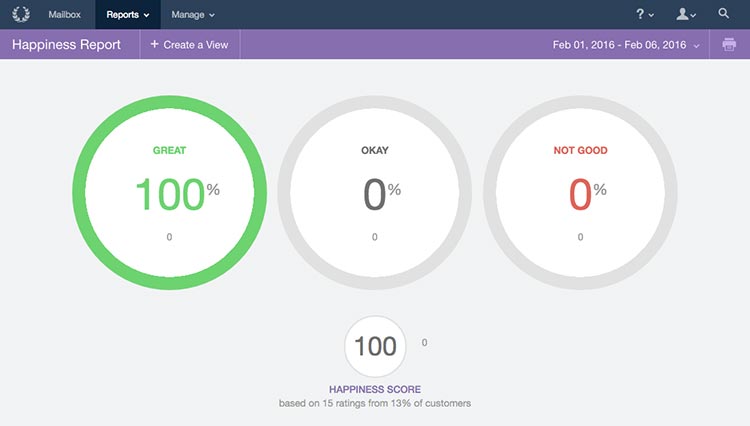 When Billy, Justin, and I shared an office, we also shared the main Beaver Builder email inbox. This worked great because, if I was answering an email, I would shout over my shoulder, "hey, I got this one!"
As soon as we moved out of our office, this system no longer worked. We started using HelpScout for our shared email inbox and it's been great! I can instantly see when someone is writing a response to an email (no more sending two versions of an answer because neither of us knew the other was responding), and we can easily assign and tag emails to specific people or teams.
We immediately saw the potential benefit of using HelpScout for our support system. It's got great features for teams working together, it's fast, and it has powerful analytics and stats that we can use to ensure we're providing good, timely responses.
Again, one of the reasons we're making the switch is because we're confident that—once the dust settles—we'll be able to provide a better support experience for you.
What is the Transition Going to Look Like?
Okay, here's the plan. We're not going to get rid of the support forums. We're going to keep them open and searchable, but we're asking that all new posts/tickets go through our new support page.
For the next week or so, we're going to keep the forums open to posting so we can resolve and close out the outstanding tickets. Then, we're going to move the entire forum over to a new subdomain and WordPress install.
What About all the Great Content?
In closing, the most common feedback we heard when we talked about shutting down the forums, was that people found them helpful because of all the great content. For what it's worth, we heard you loud and clear.
Frankly, though, this is partly our fault. Your feedback showed us that we have plenty of room for improvement in our Knowledge Base. There's tons of great information in the forums that we're planning to port over into Knowledge Base articles. Plus, the forums will still be available and searchable for a long time!
We apologize that we're going against the popular opinion here, but we really think this is going to be the best option for everyone moving forward. Thanks for your understanding.