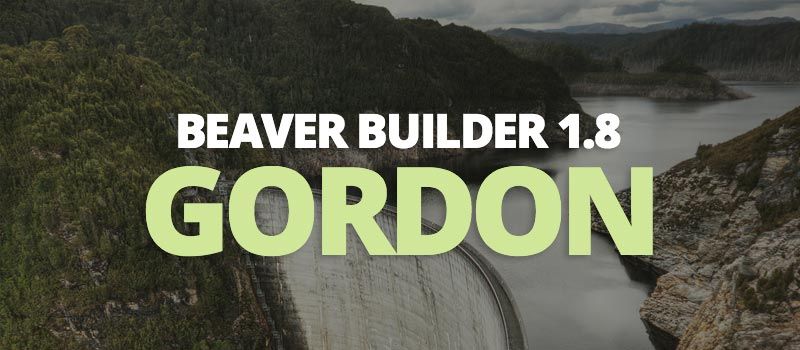 Beaver Builder 1.8 Gordon – New Landing Page Templates, Import/Export Improvements, and More
Beaver Builder 1.8 is live! This post covers the high-level changes. For all the gritty details, be sure to see the
Beaver Builder Change Logs
. Enjoy.
Beaver Builder 1.8, named after the Gordon Dam, is here and it brings several great new features. In Gordon, we're releasing over a dozen new landing page templates and several other major enhancements and fixes. Also, for theme authors, we're releasing some new tools that enable you to create templates for your themes and bundle them with the free version of Beaver Builder.
New Landing Page Templates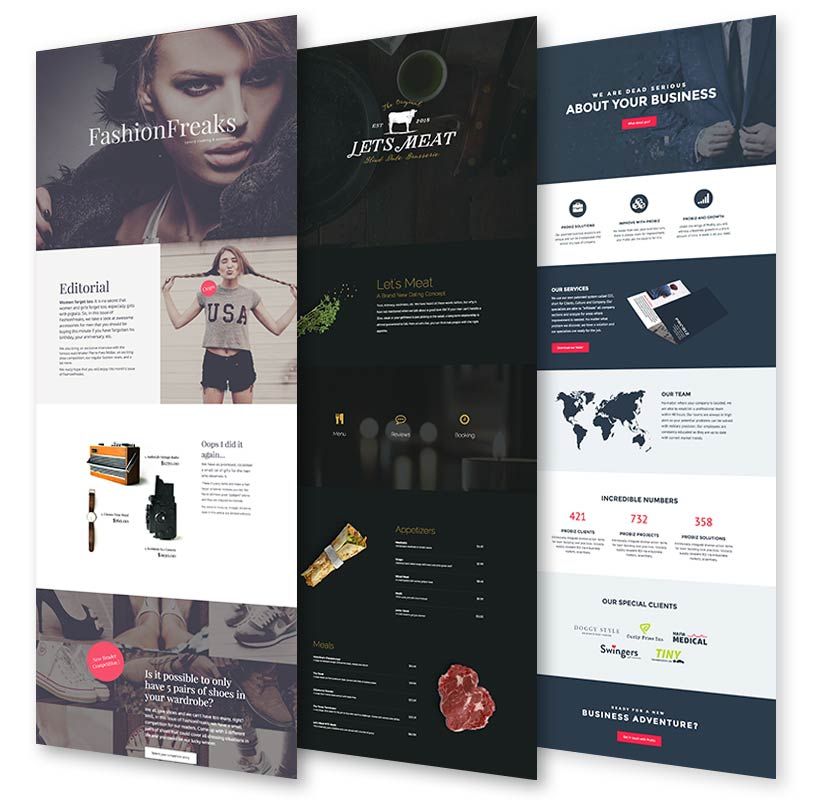 We're thrilled to be launching 16 new landing page templates! These will be available to use and modify from the template selector panel in the page builder plugin. For several months, we've been working behind the scenes with the very talented Thomas Melgard of Mint Creation. These templates are gorgeous, and we're thrilled to get them into your hands.
Here are links to all the new template demos along with some brief descriptions:
The templates are included with all of our premium packages and they work with any theme. Of course, for the best results, we recommend using them with the Beaver Builder Theme!
16 new landing page templates are coming to Beaver Builder
Click To Tweet
Unlike our existing templates, which were created using an early version of Beaver Builder, many of these templates utilize new modules and layout features. Also, most of the images carry a Creative Commons CC0 license!
Beaver Builder Template Enhancements
One of Beaver Builder's most powerful features is the ability to save templates and import/export them to other WordPress installs. In Gordon, we added several enhancements to make the template import/export functionality even better.
Individual Template Export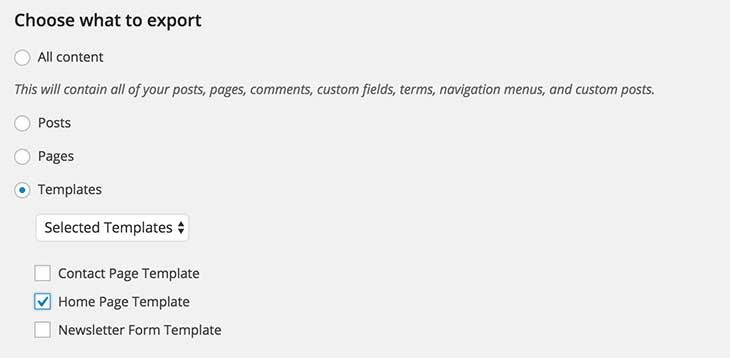 You can now select individual templates to export using the native WordPress Importer Plugin. This means you can create sets of templates on a single WordPress install or staging area, then easily move them around to other installs. It should also make creating templates to resell or distribute, much faster and simpler.
A Patch for the WordPress Importer Plugin
The WordPress Importer Plugin leaves a lot to be desired. In rare cases, we've encountered a bug that will corrupt the serialized data in Beaver Builder's template export files. In this release, we're including a patch that fixes this bug.
This patch is applied seamlessly behind the scenes. If all goes as planned, it will "just work."
Theme Authors can Bundle Templates with Beaver Builder Lite
If you're a theme author looking to bundle a page builder with your theme, we've got a great new feature for you: the ability to include pre-built templates with Beaver Builder lite.
Theme Authors will soon be able to bundle templates with Beaver Builder Lite. http://bit.ly/1NWqOgI
Click To Tweet
We don't support bundling or reselling our premium packages, but we love when theme and plugin authors include the lite version of Beaver Builder with their products. Most themes these days include one or more pre-designed landing page templates. If you're creating themes, you can now create these pages with Beaver Builder, then bundle them (along with Beaver Builder light) with your theme.
To learn more, see our Knowledge Base article on this feature.
Somewhat Minor Enhancements
Hide Rows/Modules for Logged Out Visitors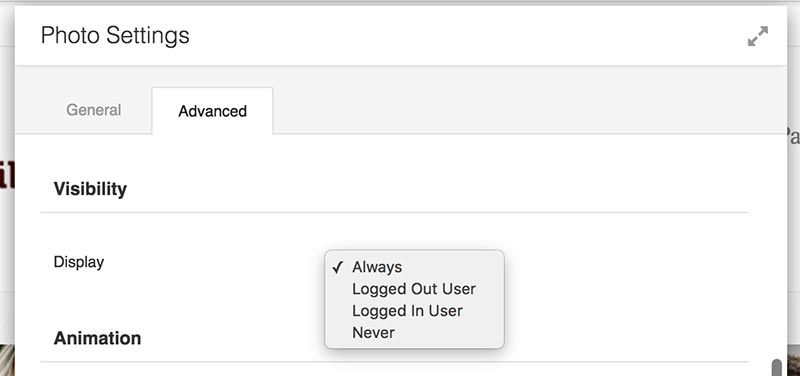 We love getting to implement features that are very highly requested. This was definitely one of them: the ability to show or hide rows and modules depending on whether a user is logged in our out. You're welcome. 🙂
Expand Settings Lightboxes

This was another feature that we heard from you, the ability to make setting lightboxes full screen. You can also check out the resizer plugin from BeaverPress.
Video Backgrounds from a URL
Background videos are hot at the moment, but they are usually large files that can eat a lot of bandwidth. Now, you can host your videos on a separate server like Amazon S3 and load video backgrounds from a URL.
Minor Enhancements
Along with the major features announced above, we included several minor enhancements in Gordon:
Line height and letter spacing options in the Heading Module
Button styling in the Contact Form Module
Icon and background opacity options in the Button Module
Link target and individual icon color options in the Icon Group Module
Set width and alignment in the Separator Module
Ability to elements to the top of a full-height row
Ability to vertically center elements in an equal-height row
Reverse the column stacking order on mobile/responsive views
That about does it! You can always see our bug fix reports and the nitty-gritty breakdown of changes on our Changelogs.
We'd love to know what you think about this upcoming release, and or, if you have any trouble with the beta, please send us an email or leave us a comment below. Enjoy.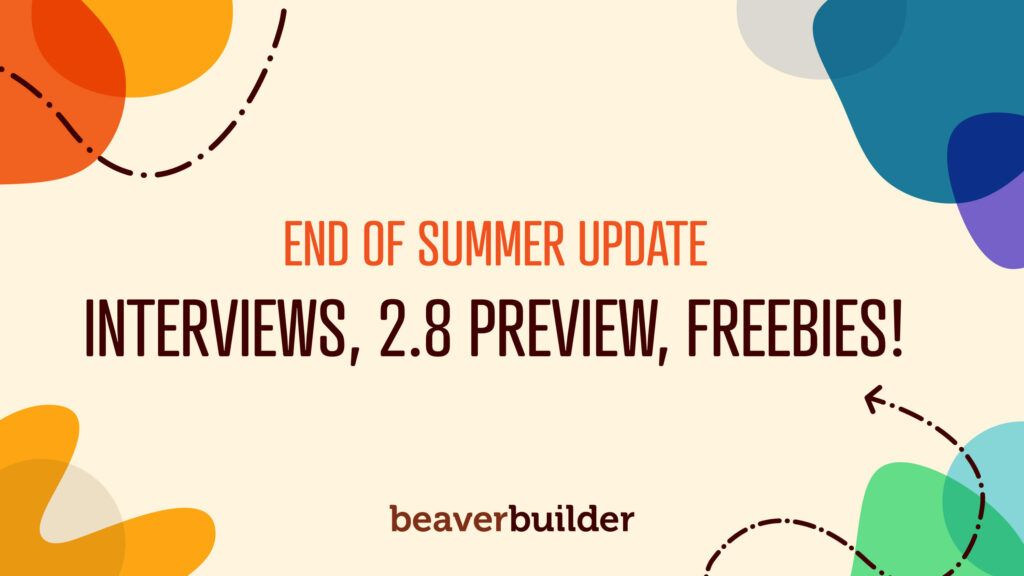 Hello, Beaver Builder community! Summer is almost over we're ready to welcome some cooler weather. 😅 We have some exciting…
Join the community
We're here for you
There's a thriving community of builders and we'd love for you to join us. Come by and show off a project, network, or ask a question.