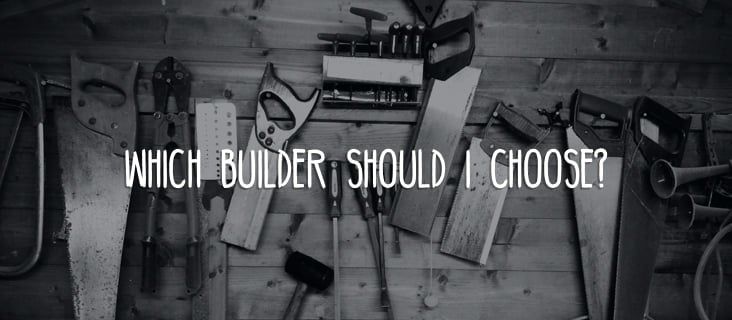 Which WordPress Page Builder Should I Choose – Why the Biggest Brands Trust Beaver Builder
Over the last year and a half, conversations around Gutenberg—WordPress' new editor—have shared a common theme: F.U.D. Fear, Uncertainty, and Doubt.
As the project has matured and as the WordPress business community has come to terms with the reality that this major, non-elective change is quickly approaching, the uncertainty and fear are slowly starting to subside.
Today, I wanted to share a post from our friends over at Crowd Favorite titled, How Will WordPress Gutenberg Affect the Enterprise?
In writing this "quick" introduction to Crowd Favorite and our work together, it ended up being much more long-winded than I intended…
Did Page Builders Inspire Gutenberg? Yes!
Often the question comes up, "which Wordpress page builder should I choose?" Beaver Builder's innovations paved the way and the visual design landscape in WordPress has greatly matured over the last few years. I fondly remember attending our first WordCamp. When we told people we were working on a "page builder" their reactions ranged from genuine confusion to disgust. "Why would you want to do that!? Page builders are awful!"
The reaction was fair. Page builders and visual design tools have had a long history of less-than-spectacular examples.
Now, only 4 years later, the WordPress core team have openly said they drew inspiration for Gutenberg from Page Builders like Beaver Builder. Talk about a major shift of opinions!
4 years ago 'page builder' was a dirty word in the #WordPress world. Now, the core team talks about drawing inspiration for Gutenberg from page builders like @BeaverBuilder!
Click To Tweet
As we've matured as a company and as the WordPress community has embraced visual design tools, one of our newer mottos has been, "the page builder you can trust with your business." You'll see others copying our features and our innovations, but they can't copy the passion we share for creating amazing software.
We're a relatively small team of experts and craftsmen. We take great pride in our work and our decisions come from experience and a long history of building real websites for real clients. We have very high standards and we prioritize longevity and quality over making a quick buck. Our brand may be playful but, rest assured, we take our work very seriously.
Beaver Builder is not just a free plugin that may or may not be supported in the future. Beaver Builder is not a "SquareSpace" or a "Wix" alternative that enables creating simple, flashy brochure sites. Beaver Builder is a platform and a canvas for creating professional and high-quality experiences on WordPress.
Beaver Builder is a platform and a canvas for creating professional and high-quality experiences on WordPress.
Click To Tweet
The Beaver Builder Philosophy
When you're managing 5, 10, 20, or more websites, the workflow and pain points look a lot different than if you're building a single brochure-style site. We started building software with the perspective and frustrations of a client services agency.
We used bloated themes that looked pretty but were a nightmare to learn and failed to hold up under real-world usage.
We worked with software that broke on every update because they constantly added "wow-ware" and "flavor of the month" features.
We saw theme shops and developers go under by trying to provide too much for too little of a price.
We decided to do things differently. At Beaver Builder, we prioritize stability. We believe in quality over quantity. We don't rush into web trends that may or may not be relevant several years down the line. We fully embrace the GPL license and believe that open software is the best approach. We contribute to the WordPress project and give back to the WordPress community through sponsorships and WordCamp appearances. We charge sustainable prices that enable us to offer outstanding technical support. We're proud to be bootstrapped and we've been a profitable company since day one!
The Biggest Names in WordPress Trust Beaver Builder
For the last four years, we've worked hard to build and maintain a reputation for dependable code and updates, fantastic product support, and a willingness to participate and give back to the WordPress community. With that focus, it's no surprise that some of the biggest names in the WordPress space trust and evangelize Beaver Builder.
Of those, one of the companies were most proud of collaborating with is Crowd Favorite. Crowd Favorite's roots go WAY back into WordPress history and their repertoire of work is unmatched. Today, Crowd Favorite specializes in enterprise-level solutions using WordPress and Beaver Builder!
I'll never forget the day that we learned about d23.com, a Disney Company property and one of the largest WordPress membership sites in existence. Through Crowd Favorite's expertise and hard work, Beaver Builder is the framework beneath this monster of a project.
Crowd Favorite has also leveraged Beaver Builder on dozens of equally impressive projects for companies like Janus Financial, Liquid Web, and even their own homepage. One of their Beaver Builder projects sees, on average, 5 million unique visitors per hour! Talk about scaling.
Over the last few months, we started working much closer with the Crowd Favorite team and sharing some code, techniques, and development resources. We'll have more to share on that in the near future.
So, if you're wondering which page builder is best for your business, don't just take our word for it. View the source code on sites like WP Engine, Liquid Web, d23, or Janus Henderson. Read about our partnership with GoDaddy. Look at what some of the biggest agencies in our space like Crowd Favorite, MindSize, PixelJar, eWebscapes (a WebDev Studios joint), and hundreds of others are using for their websites and projects.
Beaver Builder is the page builder you can trust with your business or blog.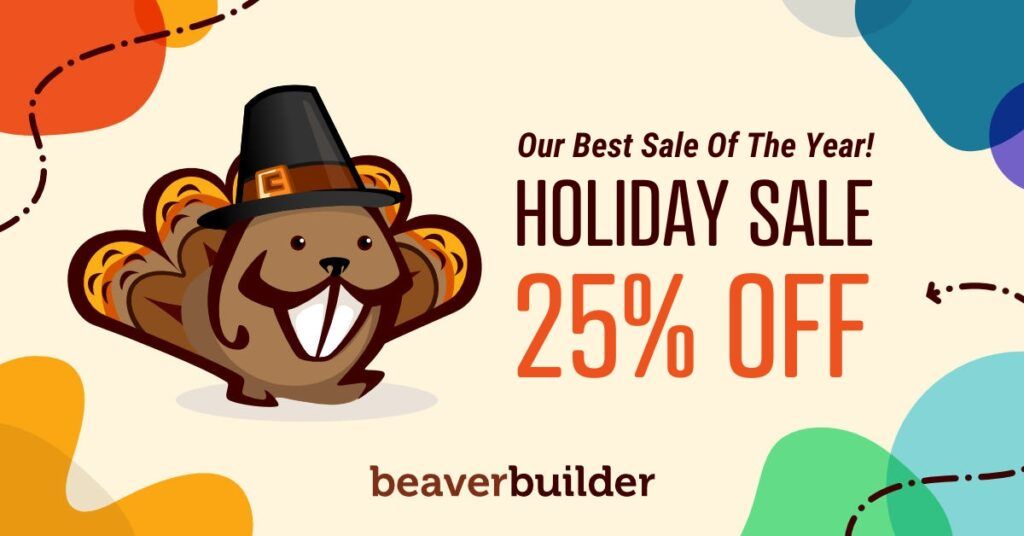 Hello, we're excited to announce our Black Friday Month Sale for 2023! Take advantage of the biggest discount we offer…
Join the community
We're here for you
There's a thriving community of builders and we'd love for you to join us. Come by and show off a project, network, or ask a question.
Build Your Website in Minutes, Not Months
Join Over 1 Million+ Websites Powered By Beaver Builder.