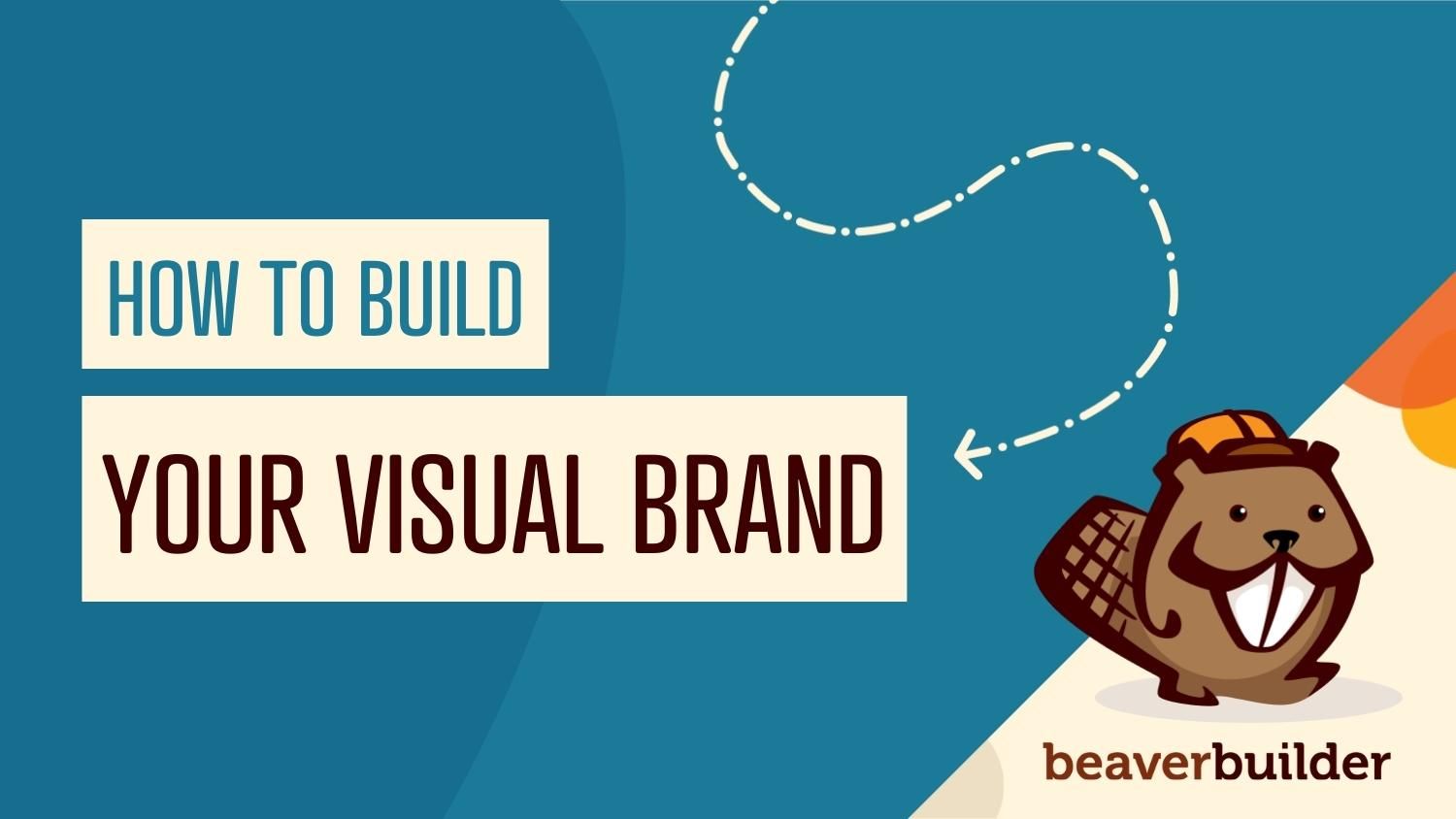 Your visual brand is what makes your business memorable, recognizable, and attractive to customers. However, building this from scratch can be intimidating. How can you create a brand that resonates with your audience?
Fortunately, tools such as Canva and Beaver Builder enable you to create consistent and professional branding without breaking the bank. In this article, we'll discuss the importance of visual branding, the basics of using Canva, and how to find the right high-quality theme. 
We just launched 6 FREE
Beaver Builder courses
. Learn how to easily build WordPress websites with step-by-step video tutorials. Get started today.
Why It's Important to Build a Cohesive Visual Brand
Your visual brand creates a sense of identity for your company, informing potential customers what they can expect. It can also enhance your business recognition and appeal to a specific target market. People should be reminded of your brand as soon as they see your logo and colors.
For example, Google created its branding many years ago to be friendly, approachable, and simple. The colors used in its logo aren't random; the designers selected them very intentionally. The idea is that the Google logo would someday be just as distinguishable as a child's color chart:
Your visual brand is the first experience that most potential customers will have with your business, so it's a great chance to build a positive first impression. However, a brand is more than just a logo.
Your brand should be consistent across all of your media: websites, social profiles, email campaigns, physical mailers, and more. You need to create a brand kit that includes all the building blocks of your visual identity and ensure that everything presented to your target audience conforms to it.
The Building Blocks of a Visual Brand
Let's explore the nitty-gritty details of building a visual brand. Companies can spend millions of dollars developing a strong identity and producing hundreds of pages of documentation about how to use every single element. However, that level of extravagance isn't necessary for most brands.
With the right tools, anyone can establish a clear visual brand quickly. Here's a checklist to help you get started:
Identify your target audience.

Consider who

your core demographic

is. What appeals most to them? A florist might want to focus on families and relationships, while an HVAC company might want to target business owners and commercial enterprises.

Establish your mission

. Think about your business's values and what is most important to your company. For example, transparency, consistency, and equity may be core values you want to represent in your brand.

Choose a color palette

. Start with two or three prominent colors, then branch out into more complementary colors. It's important to make color choices intentionally. (There's a reason so many

tech brands use blue

.)

Select two fonts.

You need at least two primary fonts: one for titles and one for content. It's best to keep these consistent throughout your online and offline designs. Make sure that

the fonts you choose

mesh well with your overall vision. Some fonts are perceived as more or less modern, traditional, or even unprofessional.

Consider a designer.

Hiring a professional early on can help you maintain a consistent visual identity. A professional can also assist with more complex elements that are beyond your team's scope. For instance, they can offer advice regarding photos, illustrations, videos, and even infographics.
It's important to remember that your brand is going to evolve over time. Even Coca-Cola changes its branding regularly. Nonetheless, you need a foundation to build on.
Once you've developed the most essential elements of your brand, put them together in a consolidated brand kit. You and anyone creating content for you can refer to this resource as you scale and create new content.
How to Get Started Using Canva for Your Brand's Designs
To create a strong brand, you need the right tools. There are a lot of design solutions out there, but Canva is one of our favorites. It's an all-in-one image generation tool for ads, infographics, logos, and other advertising media.
You can easily sign up for free with just an email address. From there, choose either the free version or the premium version. When you log in, you can select the type of image you want to create:
Canva uses a What You See Is What You Get (WYSIWYG) drag-and-drop interface that makes it easy to create compelling graphics. With this interface, you're able to make changes to your image in real time so you can see exactly how it looks:
All you have to do is select elements, move them around, and replace them with your own content as needed. You can also use and edit a variety of templates. Additionally, you can export your designs in JPG, PNG, PDF, and other file formats.
Canva also provides some advanced tools, such as the option to remove the background from an image or add animations. We recommend using animations sparingly because too many moving elements can be distracting for your audience.
3 Ways You Can Use Canva to Build a Strong Visual Brand
Canva is a great brand-building tool because you can create all of your media on a single platform. This also makes it possible to color match existing images and save your brand palette for future use. This way you can create a controlled, uniform look with ease.
If you're not quite sure how to get started, here are three ways to get the ball rolling.
1. Build Logos
You can build a strong logo in Canva by selecting one of the many available logo styles. Simply use the search function and type in logos. Your search results will include a list of templates, as well as an option to create a blank logo:

Creating a blank logo means you'll be starting from zero. Unless you know exactly what you want, it's easier to select one of the prebuilt designs to use as a starting point. 
After you've selected a template, you can alter the text, fonts, colors, and images: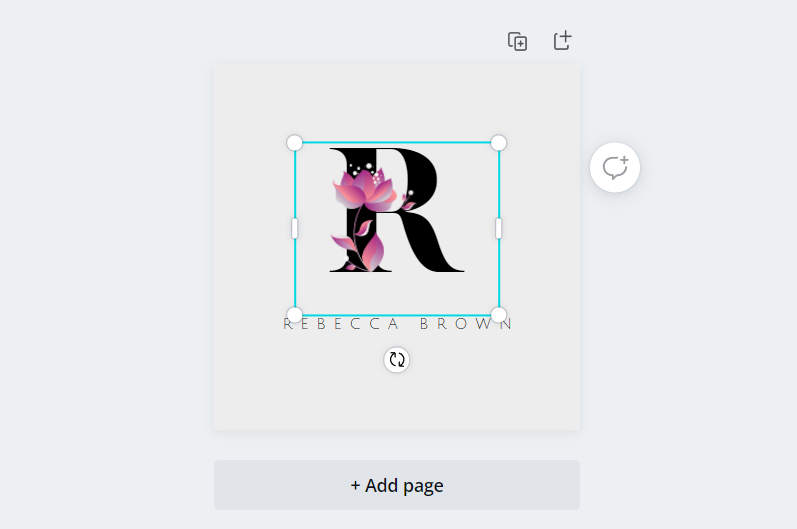 For example, if you select the text in the above logo, an editing bar appears with various formatting options:
As you edit, remember to follow the principles of basic logo creation. Keep it clean, readable, and unique. In addition, try to incorporate something unique about your brand in your logo – just looking at it should give potential customers an idea of your brand's style and tone.
To create a more robust brand kit, consider creating multiple versions of your logo for various platforms. You might design versions with just an image, an image and text, or even text alone. It's also smart to create versions with transparent as well as solid backgrounds so you have adaptable design options for any occasion.
2. Create Ads
Canva makes it possible to create and use many types of ads. You can make Instagram ads, Facebook ads, Google ads, and more:
Just as with logos, you can create these promotional materials from scratch or start with templates. It's important to pay attention to the dimensions of each ad, though, since the requirements are different for each platform.
Let's look at a simple Facebook ad. You can edit it however you want, such as changing the background colors and even the featured image:
Canva's libraries have unique templates for different types of ads. A premium license gives you access to lots of custom templates: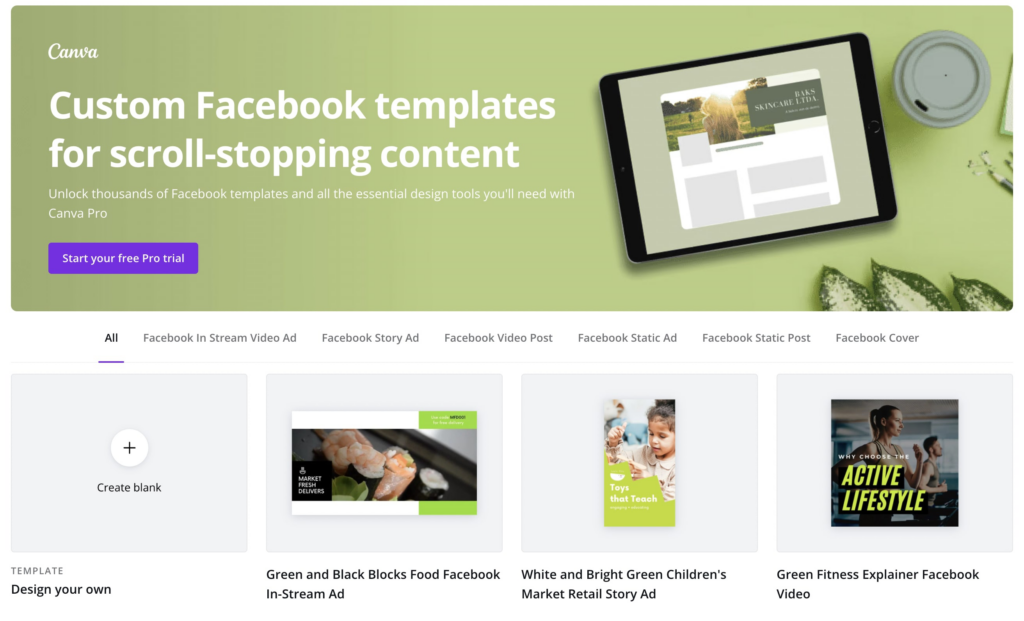 Paid advertising is often the fastest way to start developing brand recognition. By creating paid ads, you can grow your following on social media and direct traffic to your company's website.
3. Enhance Your Site's Graphics
Canva has an array of designs that you can use to improve the visuals on your website. This includes elements such as slide shows, header graphics, and featured images.
If your website has a blog, for instance, you could create a new Blog Banner:
Simply select a blog banner you like and edit it as desired: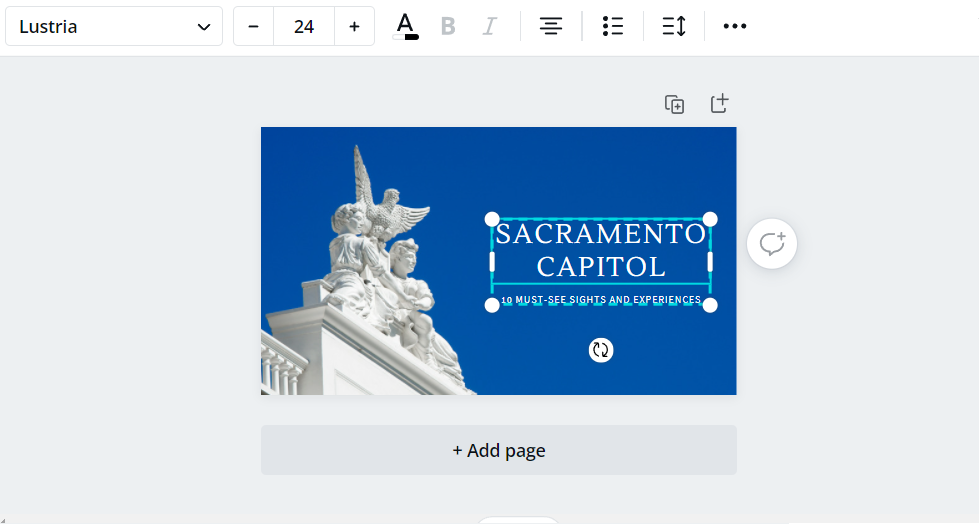 You can use colored borders and logos to customize your graphics. That way, when people visit your site, they immediately identify that it belongs to your business.
Another method of branding your site is to produce infographics that can be shared on your landing pages as well as on social media platforms:
Infographics are a fun way to extend your brand because they're so uniquely shareable. They can also be easily repurposed. You can create an infographic, write a blog post about it, and share it on social media too.
How to Select a High-Quality Theme for Your Site
Content and marketing are typically designed to get customers to visit your website. Even if they initially connect with you through social media or offline, your website is likely where the majority of conversions happen. Therefore, your website should echo your brand as much as your marketing materials and ads do.
This requires choosing a strong theme, one that provides a solid foundation and is also highly customizable. In other words, the right theme makes it easier to build and maintain a cohesive brand.
The good news is that Beaver Builder provides a fully-adaptable starting point for the design and development of any WordPress website, using almost any theme. With Beaver Builder, you can use your branding kit to customize your site quickly and easily.
If you want to give yourself even more of a head start, you can pair our page builder plugin with our Beaver Builder Framework Theme: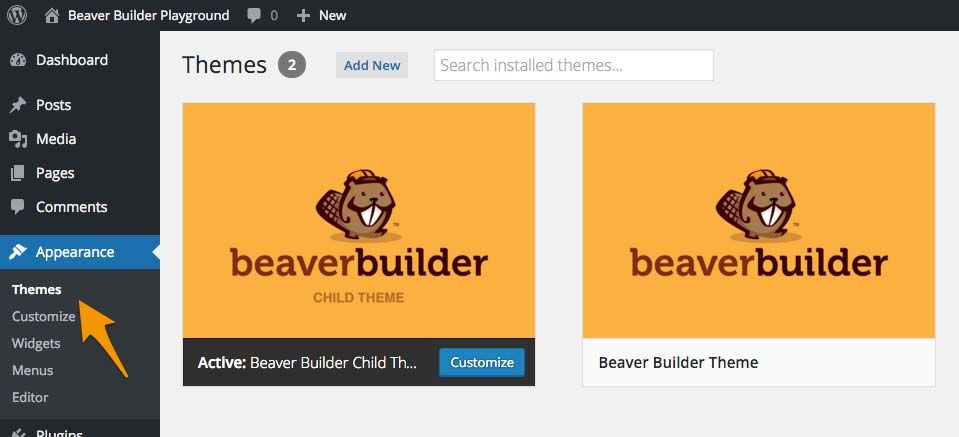 This streamlined theme gives you just the tools you need to create a unique and well-branded website, without excess 'fluff' that would only complicate the design and bulk up your site. It features:
Intuitive settings:

Plenty of customizable options that are understandable at a glance.

Prebuilt skins:

These starter templates can help kick-start your designs.

Mobile and performance optimization:

Branding isn't the only thing that matters on your site – you also want it to look and perform great on all devices.

Built-in WooCommerce support:

This helps ensure that your storefront's design matches the rest of your website.

Developer support and easy extensibility:

While you can customize this theme without using code, it's also extremely developer-friendly and can be adapted to suit all kinds of projects.
You can get this theme via the Pro and Agency Beaver Builder plans. To take your branding even further, check out the Beaver Themer add-on, which gives you the ultimate power in branding and styling headers, footers, archives and posts, and even 404 pages. Using these products together, you can create a highly branded website that looks like it's been customized from scratch.
Conclusion
Without a clear visual brand, it becomes much harder to effectively market your company. Cohesive branding doesn't just help your business or product remain distinct – it also ensures that your marketing appears organized, professional, and consistent.
While establishing a strong brand takes some time and effort, the right tools can make it a lot easier. For example, you can use Canva to develop your logos, ads, and other compelling graphics. You can then add these elements to your WordPress site using Beaver Builder and the Beaver Builder Framework Theme.
Do you still have questions about creating a strong visual brand? Let us know in the comments section below!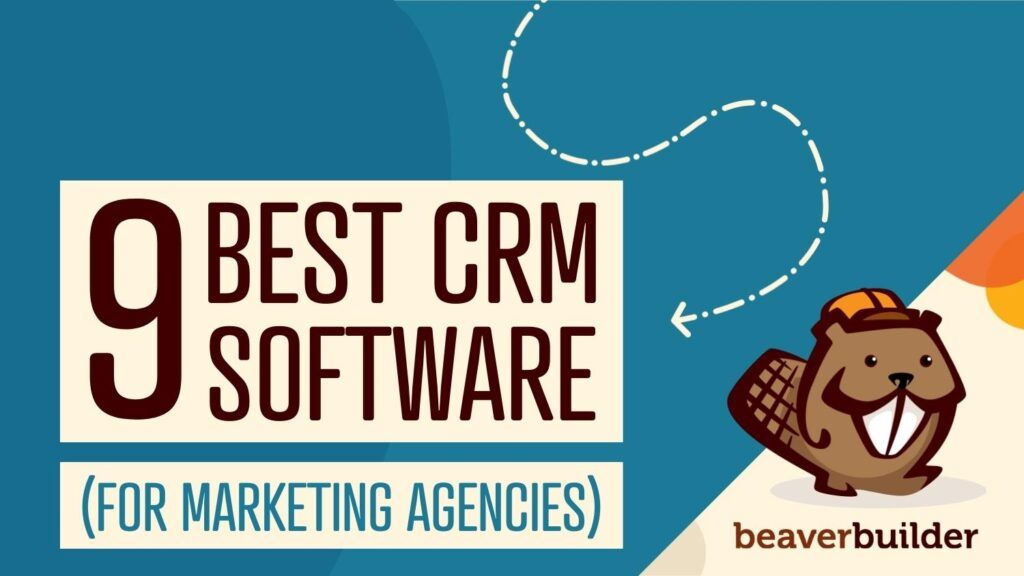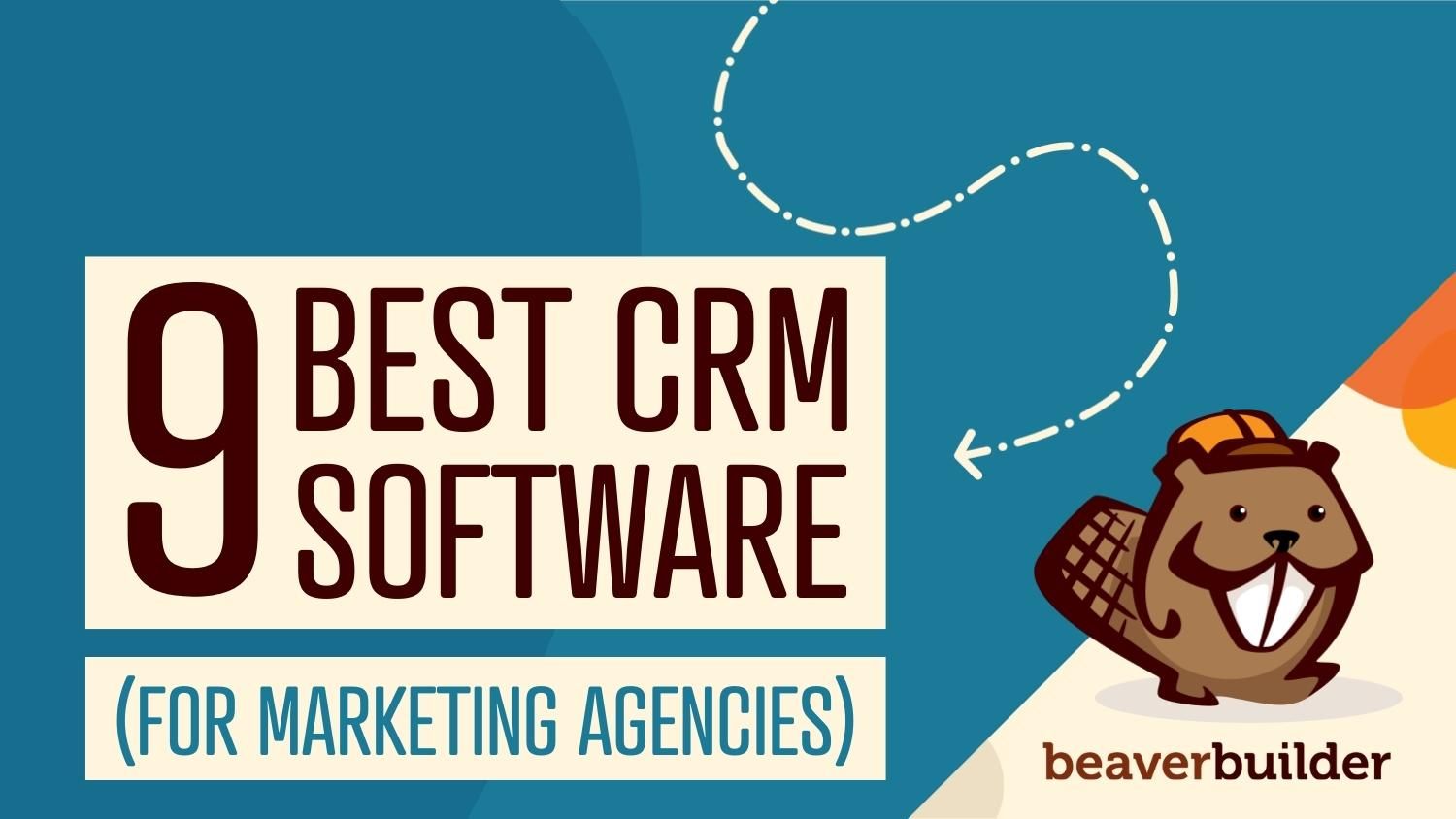 Two important objectives for marketing agencies are to improve customer experience and boost sales. To help reach their goals and…
Join the community
We're here for you
There's a thriving community of builders and we'd love for you to join us. Come by and show off a project, network, or ask a question.