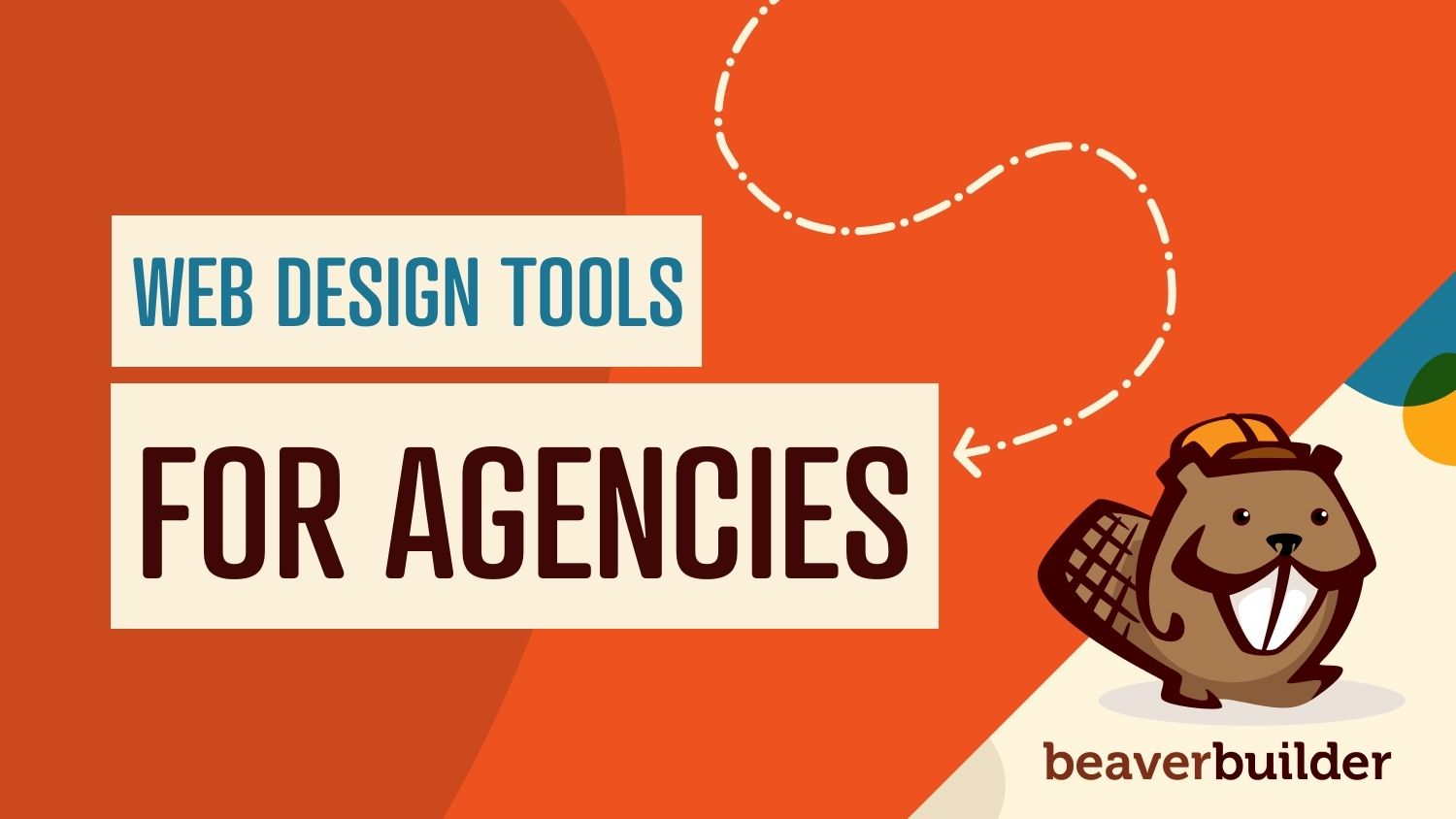 Web design is an exciting industry that's constantly evolving. However, bringing these latest trends to life isn't always easy. Fortunately, there are several cutting-edge design tools that can help your agency succeed.
In this post, we'll look at a few factors to consider when shopping around for design software. We'll then share eight essential tools for crafting eye-catching websites and wowing your clients. Let's get started!
An Introduction to Web Design Tools (And What to Look for as an Agency)
Web design tools can help you streamline the creative process and create stunning websites. There is a huge variety of free and premium web design products to choose from. These range from complete platforms right through to specialist software such as design frameworks and wireframing tools.
When shopping for any software, it's important to consider factors such as ease of use, the level of support available, and the cost. However, as a successful agency, you'll design multiple client sites. This means your needs will differ from a designer who only works on their own website.
As an agency, the key to maximizing your profits is to create beautiful designs, fast. For this reason, you should prioritize tools that offer time-saving features such as prebuilt templates and themes.
The ability to re-use your designs can boost your productivity – and your profits. For example, you might create templates for different categories of websites, such as ecommerce or portfolio sites. You can then start each new project with a template, rather than a blank slate.
The perfect web design tool varies depending on your agency's unique needs and your target clients. It's a good idea to create a wish list before you start exploring the available options. This makes you less susceptible to marketing and advertising claims and gives you the best chance of finding your ideal web design tool.
8 Essential Web Design Tools for Agencies
We're not going to pretend that creating wow-worthy websites is easy. However, the right tools can help you bring your creative vision to life. With this in mind, here are eight essential web design tools for agencies.
Writing web design proposals is often the first step to winning new customers and securing follow-up work. Here, Better Proposals can be your secret weapon. This tool promises to help you create professional-looking proposals in minutes, thanks to its library of over 200 customizable templates: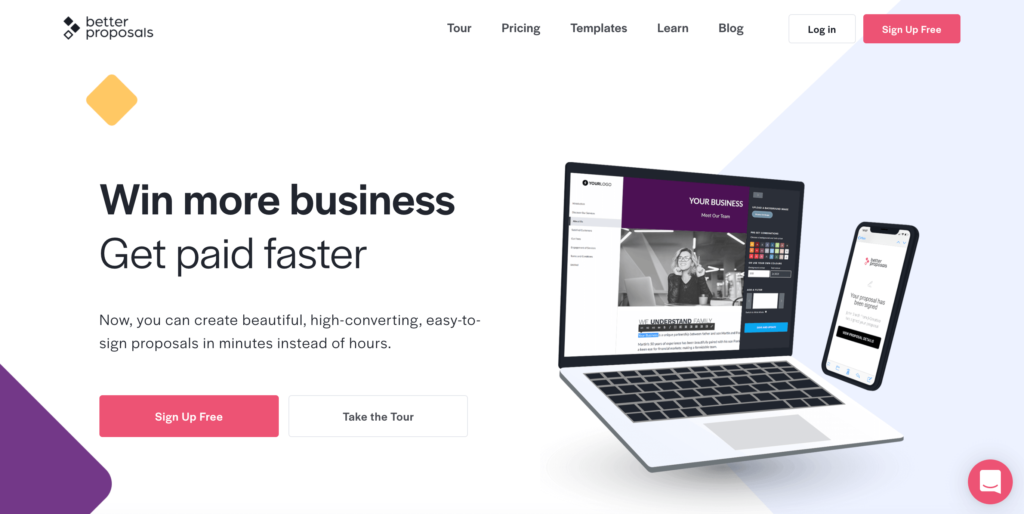 After crafting the perfect proposal, you can save the best bits to your content library. This enables you to build a portfolio of reusable elements that you can use to push prospects further down the sales funnel.
Knowing when to follow up on potential clients can be tricky. However, Better Proposals will notify you when a prospect reads your submission. This insight can help you time your reminders and follow-up communication to perfection.
Better Proposals also gives your prospects an encrypted web link so clients can sign off on your submission and pay your fee directly from the proposal document.
Features:
A seamless, all-in-one editor
A range of ready-made cover designs
Instant communication with your prospects, via the live chat integration
Detailed analytics, including conversion rates by template
Support for various payment gateways, including PayPal and Stripe
The ability to reduce document turnaround time with legally-binding digital signatures
Integration with popular project management tools including Trello, and Salesforce
Pricing: Subscriptions start at $13 per user per month when billed annually. A 14-day free trial is also available.
Basecamp is an online collaboration tool that you can use to organize and execute your projects. You can set up a "basecamp" for each project, then track all of the deadlines, documents, discussions, and tasks associated with that project: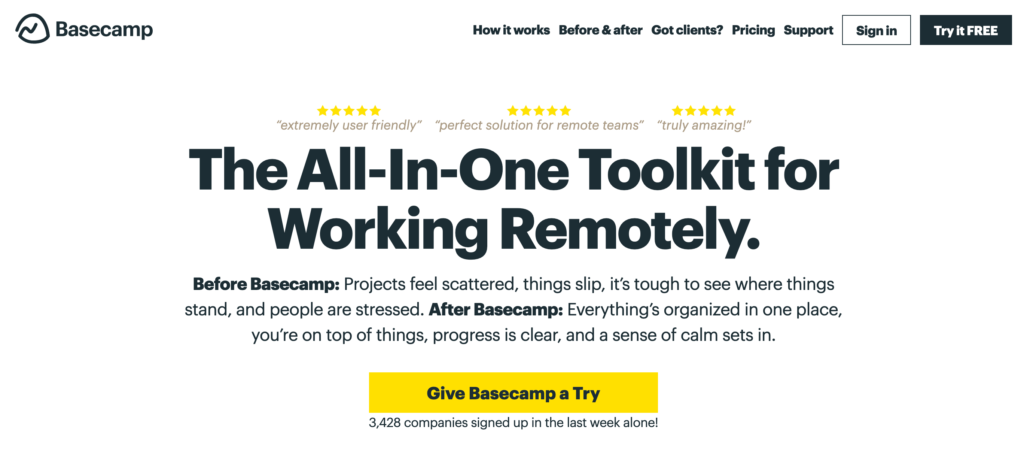 Basecamp is ideal for organizing your team. It can also be used to promote transparency between your agency and the client. By tracking your activity in Basecamp, your client can follow the design process every step of the way. They can even post their feedback on the project.
When you're collaborating with multiple people, it's easy to get into a situation where important information is scattered across multiple email threads and documents. Basecamp provides a single location where you can store all of the data and content related to your project.
Features:
The ability to share files, documents, images, and spreadsheets with ease
Real-time group chat
Automatic check-in questions to help you save time
Quick access to upcoming deadlines, overdue work, and other important events
The ability to create a schedule for important tasks and then subscribe to those events in Google Calendar, iCal, or Outlook
Pricing: Basecamp Business is priced at $99 per month. At the time of writing, they are also offering a 30-day free trial.
If you're going to really wow your clients, then you'll want to design websites that are beautiful, engaging, and easy to use. This means putting User Experience (UX) at the heart of your agency.
Wireframing is an essential aspect of UX design. If you skip this step, you may end up with a site that looks nice but delivers a poor experience. For example, the navigation may be confusing, or the interactive elements may be positioned in awkward locations.
Balsamiq is a rapid low-fidelity wireframing tool that aims to reproduce the experience of sketching on a notepad or whiteboard: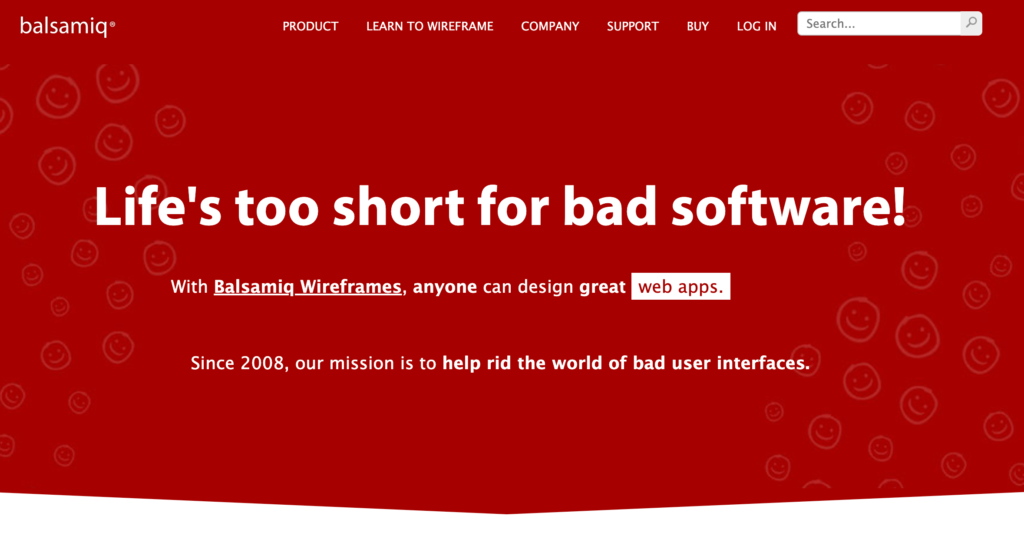 By encouraging you to focus on structure and content, Balsamiq helps you avoid unnecessary discussions about the finer design details. This is essential for delivering a wireframe for client feedback and approval in a minimum amount of time.
After you're happy with your design, you can share it as a static image or even as an interactive PDF. This is ideal for soliciting client feedback or getting client sign-off on your design.
Features:
An intuitive drag-and-drop editor
The ability to create interactive prototypes for demonstrations and usability testing
Hundreds of built-in and community-generated UI controls and icons, accessible via Wireframes To Go
The ability to re-use your designs by creating template, masters, and component libraries
Integration with Atlassian Confluence and the Jira issue tracking software
Pricing: The Balsamiq cloud app is available from $9 per month. Annual subscriptions start at $90.
As a successful design agency, you'll likely spend much of your time sketching different ideas for various clients. Sketch is a vector graphics editor that can help you create these early drafts more quickly, and bring your rough ideas into sharper focus: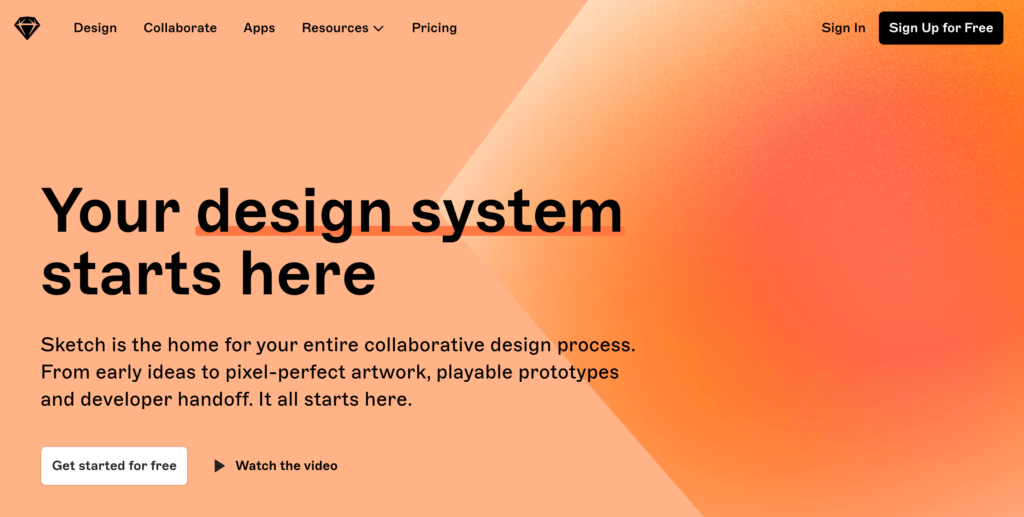 Sketch makes it easy to reuse common User Interface (UI) assets and components, via its Symbols feature. If you're working on multiple designs for the same client, then Symbols can also help you maintain a consistent UI across all of your designs.
As an agency, you often collaborate with your co-workers and clients. Sketch can keep everyone on the same page with a shared libraries workspace so you can share components. You can collaborate on the same document in real time and access a browsable version history.
Features:
The ability to create your design in a powerful, native macOS editor
The option to invite unlimited viewers to test your prototypes, and provide feedback via the Sketch web application
Fine-grained control over the updates and document versions that you share with external stakeholders
Quick downloads of production-ready assets with a single click
The ability to export your design as an interactive prototype
Pricing: Sketch is priced at $9 per editor per month, with unlimited free viewers. If you require additional features, you can contact Sketch about their Business plan.
UXPin is a UX platform that aims to bridge the gap between designers and developers by enabling them to use the same components. These items are all synced to the same Git repository, so you can be confident that your entire agency is using the same components.
When it's time to pass your design over to your programming team, UXPin boasts a seamless developer handoff tool: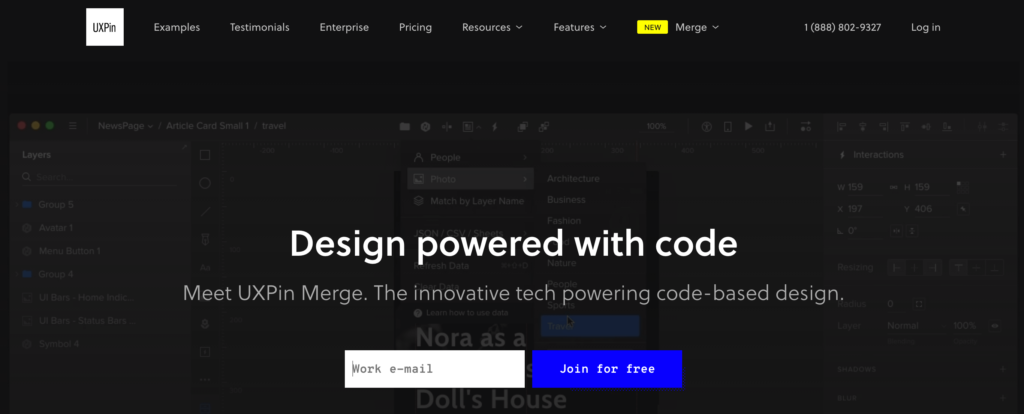 UXPin places an emphasis on creating designs that feel like the finished product. Some of its more advanced features include the ability to dynamically update text elements, add animations, and even use code to validate user input. These features can help the client evaluate your designs more effectively.
If you used Sketch during the early design phase, then you'll be pleased to learn that UXPin is fully compatible. You can import your Sketch files into UXPin and immediately continue working on your design.
Features:
A single location where you can collect feedback, share specifications, and get stakeholder sign-off
The option to create conditional interactions
The ability to store user preferences to use in your prototypes
Easy previews of your prototypes on iOS and Android by scanning a QR code
The ability to create computational components using JavaScript
Pricing: Various UXPin plans are available, ranging from $24-$83 per editor per month. Alternatively, you can contact the sales team to discuss their Enterprise plan.
If your agency specializes in creating digital artwork, then Adobe Photoshop may be the perfect solution. This powerful platform is ideal for a wide range of design tasks, including digital painting, animation, and photo editing: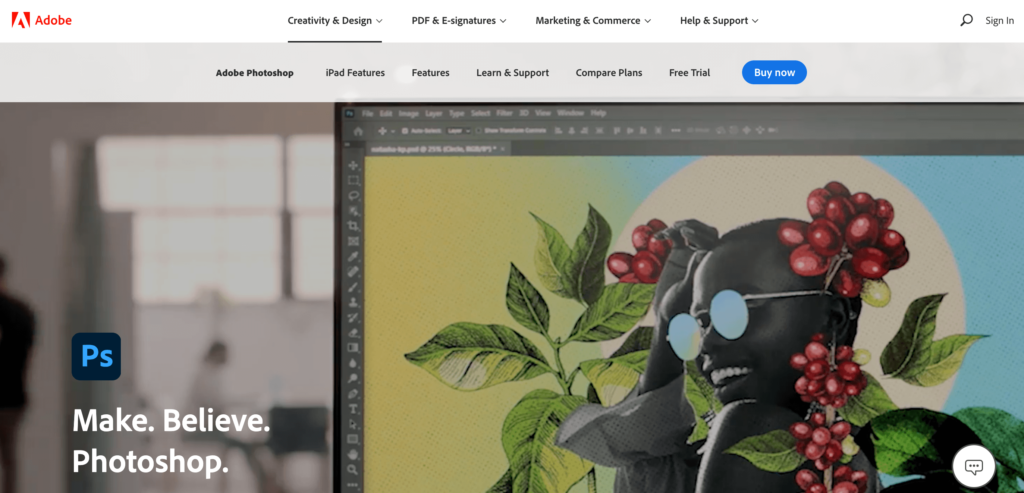 Despite all of its enterprise-grade functionality, Adobe Photoshop also strives to be user-friendly. With its system of simple sliders and Artificial Intelligence (AI)-powered tech, Photoshop enables you to perform complex design tasks, fast. This includes removing a background, banishing imperfections, and even changing someone's facial expression.
As with many of the tools on this list, you can invite other people to edit your Photoshop documents. This is ideal for collaborating as a team and provides an easy way to share drafts and finished designs with your clients.
Features:
Unlimited layers for creating complex and stunning web designs
An easy way to cut distracting parts of your images with Content-Aware Fill
A wide range of artistic effects with Photoshop Brushes
Smart features such as Object Selection and Select Subject, which enable you to combine and refine your visuals
The ability to work on the same design across the web, desktop, and even your iPad
Pricing: Photoshop for desktop and iPad is priced at $31.49 per month when paid monthly. A prepaid annual subscription comes in at $239.88 per year.
Beaver Builder is a drag-and-drop page builder that you can use to create world-beating websites without having to write a single line of code. Using this tool, your designers can build entire websites, potentially without the help of a specialist development team: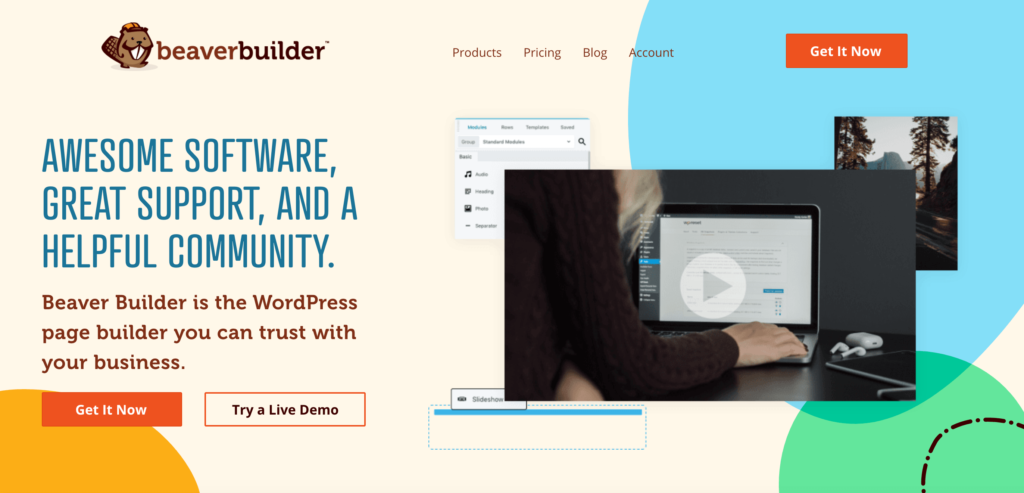 As a successful agency, you want to create stunning and eye-catching designs. However, a website's design can also impact its performance.
With 40 percent of people unwilling to wait longer than three seconds for a website to load, it's essential that your designs are fast and responsive. The good news is that Beaver Builder has no issues generating layouts and designs that load quickly and perform well.
To help meet the specific needs of design agencies, Beaver Builder offers a dedicated Agency package ($399), which includes the Beaver Builder Theme. You can use this framework to edit your theme via the familiar WordPress Customizer. This gives you total control over your design and puts you in a strong position to meet the client's exact requirements.
The Agency package also supports white-labeling. This enables you to replace all of the Beaver Builder branding with your own agency name and logo. This way, you can provide a more consistent and professional experience for your clients.
In addition, as an Agency it's worth investing in the add-plugin Beaver Themer. This tool uses Beaver Builder to create custom layouts and templates for the portions of WordPress websites normally controlled by the theme: headers, footers, archive and single post layouts, 404 and search pages, and banners.
Features:
Mobile-friendly, responsive layouts
A flexible set of ready-made content modules
Prebuilt layout templates
The ability to design your own full-page layouts, rows, and modules, and then save them for easy re-use
The option to build your own custom modules.
Designed to work with "almost any" WordPress theme
Pricing: You can download Beaver Builder Lite for free. Professional licenses for Beaver Builder range from $99-$399 per year with a 40% discount on renewal.
Sometimes a client wants you to redesign an existing website. Even with extensive planning, you can encounter unexpected errors when rolling out a new design. Your client might even want revisions and request that you restore their website to its original design.
A backup plugin can help you ensure that you're prepared for every eventuality. By creating a backup before editing a live website, you'll be able to quickly restore that site to its original state, if required.
UpdraftPlus is one of the most popular backup plugins for WordPress. You can use the free version of UpdraftPlus to back up directly to popular services including Dropbox, Google Drive, and Amazon S3. If you upgrade to the paid version, you'll get some additional options, including Microsoft OneDrive, Microsoft Azure, and Google Cloud Storage:
As an agency, you may also want to take a look at the UpdraftClone feature. This enables you to easily create a cloned site. This is perfect for testing new designs and sharing them with your clients.
Features:
The ability to restore your backups with a single click
An automatic backup schedule
Database encryption (Premium)
Incremental backups (Premium)
An easy way to duplicate and migrate websites, thanks to the premium Migrator feature
Pricing: You can download the core UpdraftPlus plugin for free. Alternatively, you can purchase an UpdraftPlus Premium Agency subscription for $145 the first year, then $87 in subsequent years.
Conclusion
When inspiration strikes, the right tools help make your creative vision a reality. You can also use these tools to share your designs with your development team and the client. This makes feedback and revisions a breeze.
If you're in the market for web design tools, then a page builder such as Beaver Builder is a great place to start. After creating your designs using our intuitive drag-and-drop editor, you can make secure backups of your work with the UpdraftPlus plugin. You can also gather valuable client feedback via project management tools such as Basecamp.
Do you have questions about any of the web design tools mentioned in this post? Let us know in the comments section below!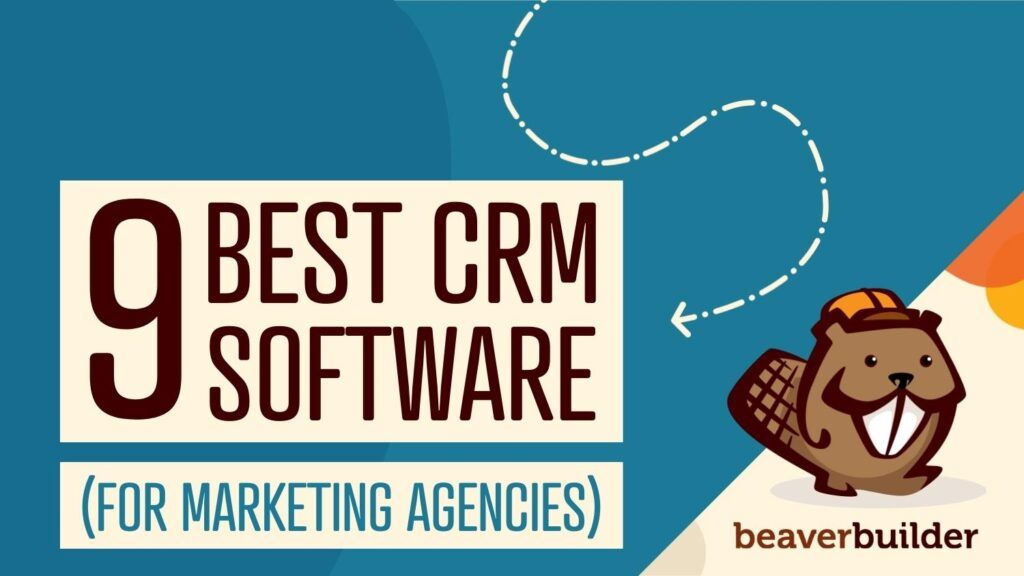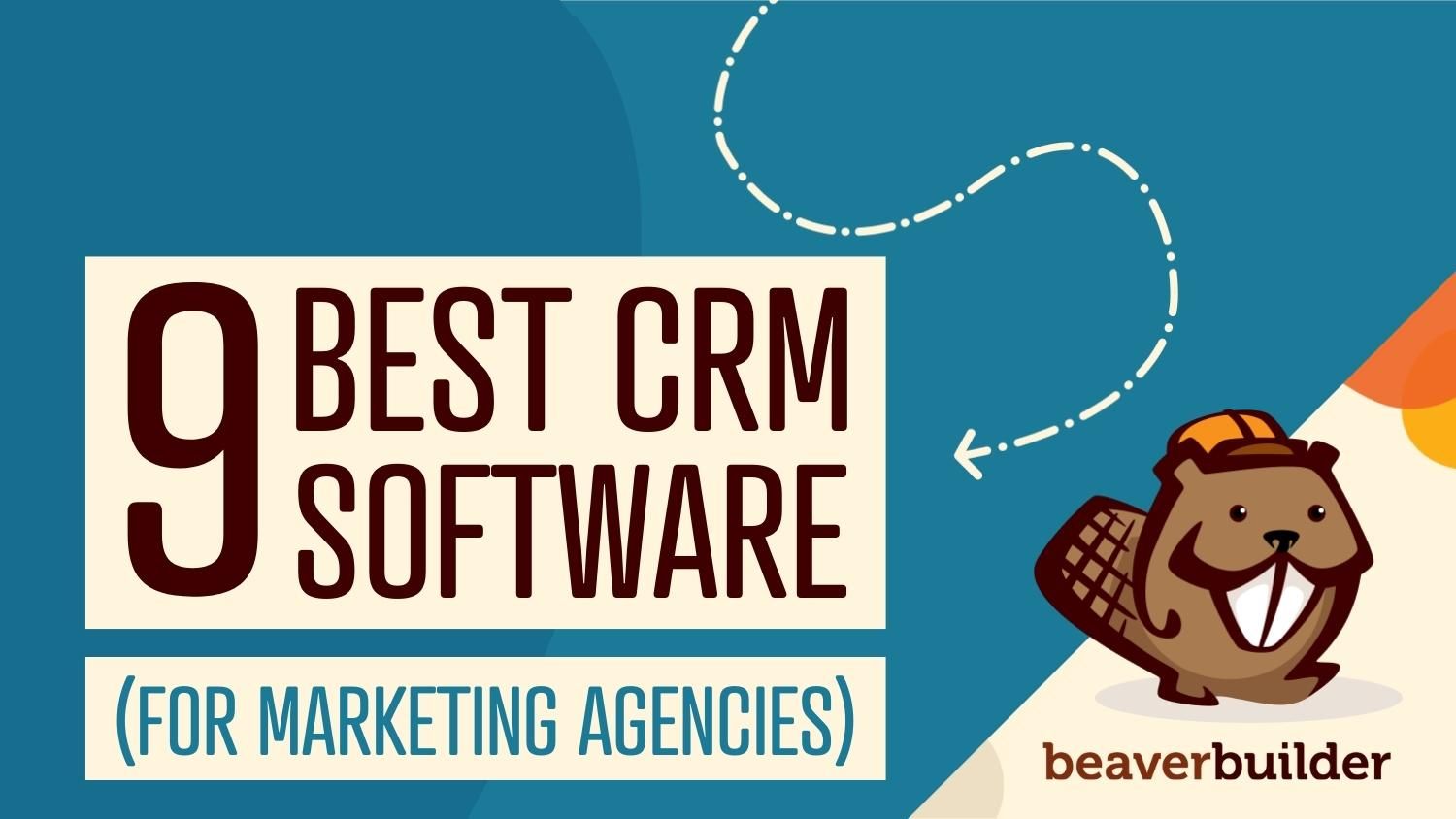 Two important objectives for marketing agencies are to improve customer experience and boost sales. To help reach their goals and…
Join the community
We're here for you
There's a thriving community of builders and we'd love for you to join us. Come by and show off a project, network, or ask a question.