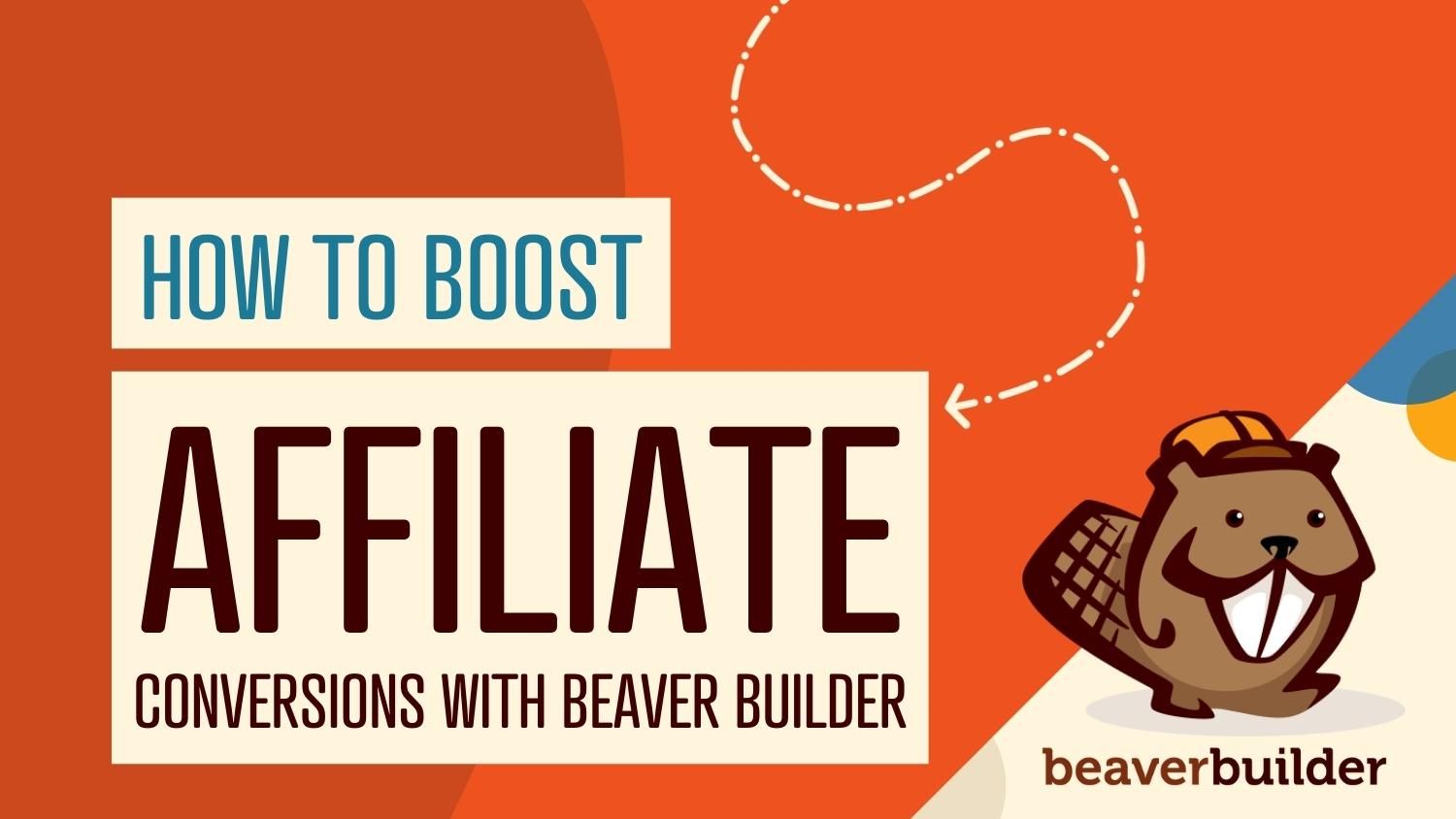 Affiliate marketing is a popular way to earn a passive income online. However, it's a fiercely competitive industry, so you might find it difficult to make your content stand out and generate money. Fortunately, with Beaver Builder, you can take advantage of features like popups and Call-To-Action (CTA) buttons to boost affiliate comnversions on your website.
In this post, we'll introduce you to the Beaver Builder plugin. Then, we'll explore five key features that make our page builder an excellent tool for boosting affiliate conversions. Let's get started!
An Introduction to Beaver Builder
Our Beaver Builder plugin comes with a drag-and-drop editor that enables you to easily create beautiful pages for your site. You can simply insert rows, columns, and modules anywhere you want on the page, and customize them to your liking: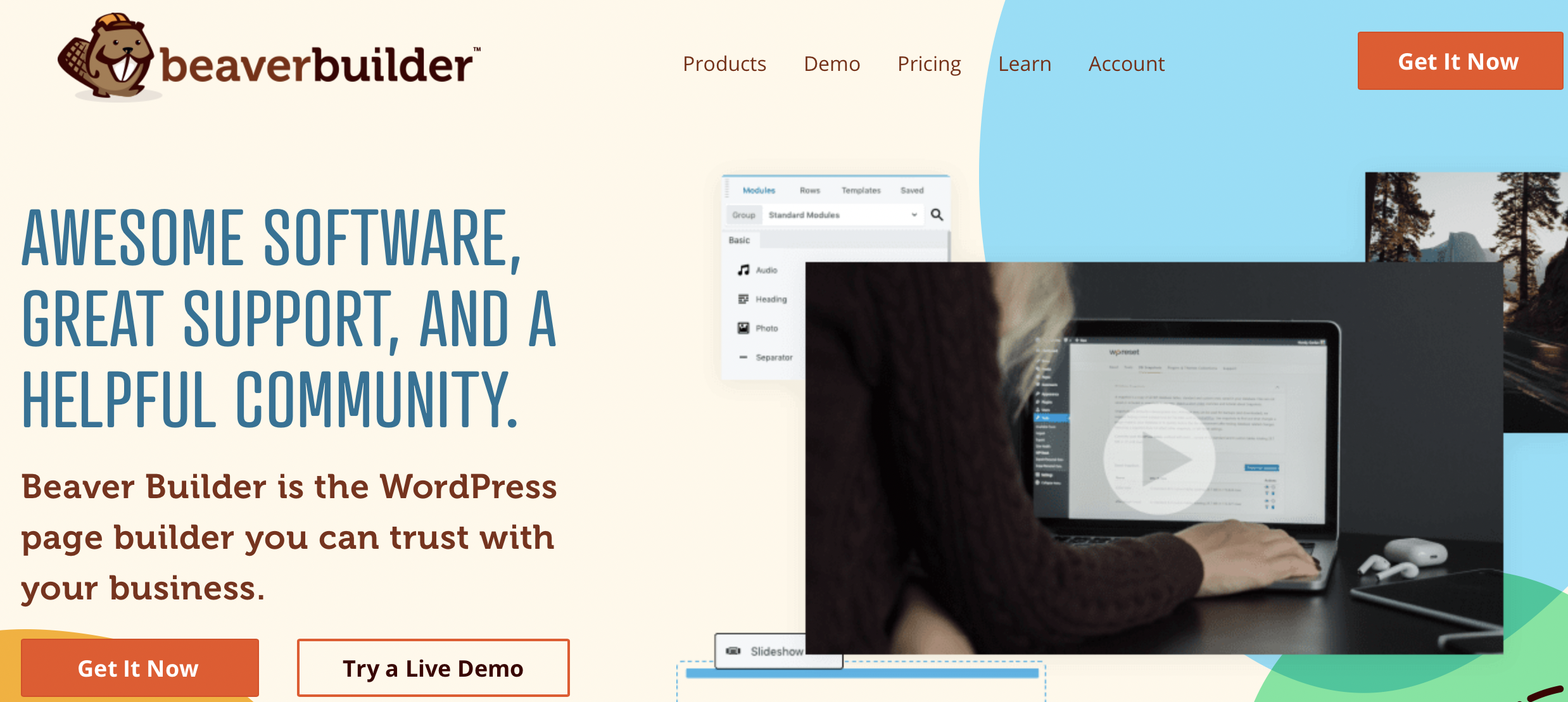 Additionally, you have the option to create your pages from scratch or use one of our pre-designed WordPress templates, which you can customize to match your branding. All of our templates feature responsive designs, giving your site a crisp appearance across all devices. This is especially important considering that according to a recent Exploding Topics article, mobile devices account for 62 percent of global internet traffic.
The free version of Beaver Builder lets you build a simple, functional site. If you purchase a premium plan, you'll get access to additional modules and templates, plus a year of expert support.
How to Boost Affiliate Conversions with Beaver Builder (5 Ways)
Now that you know the benefits of using Beaver Builder for your affiliate website, let's look at five ways you can use it to boost conversions.
1. Use Eye-Catching CTA Buttons
You can include buttons anywhere you want on your site. However, they can be more effective if you place them in strategic locations throughout your pages. This is because they instantly tell readers what they should do next.
Adding multiple CTA buttons throughout your pages provides the best chance of securing conversions. With Beaver Builder, you can choose between a Button module or pre-made Call to Action modules: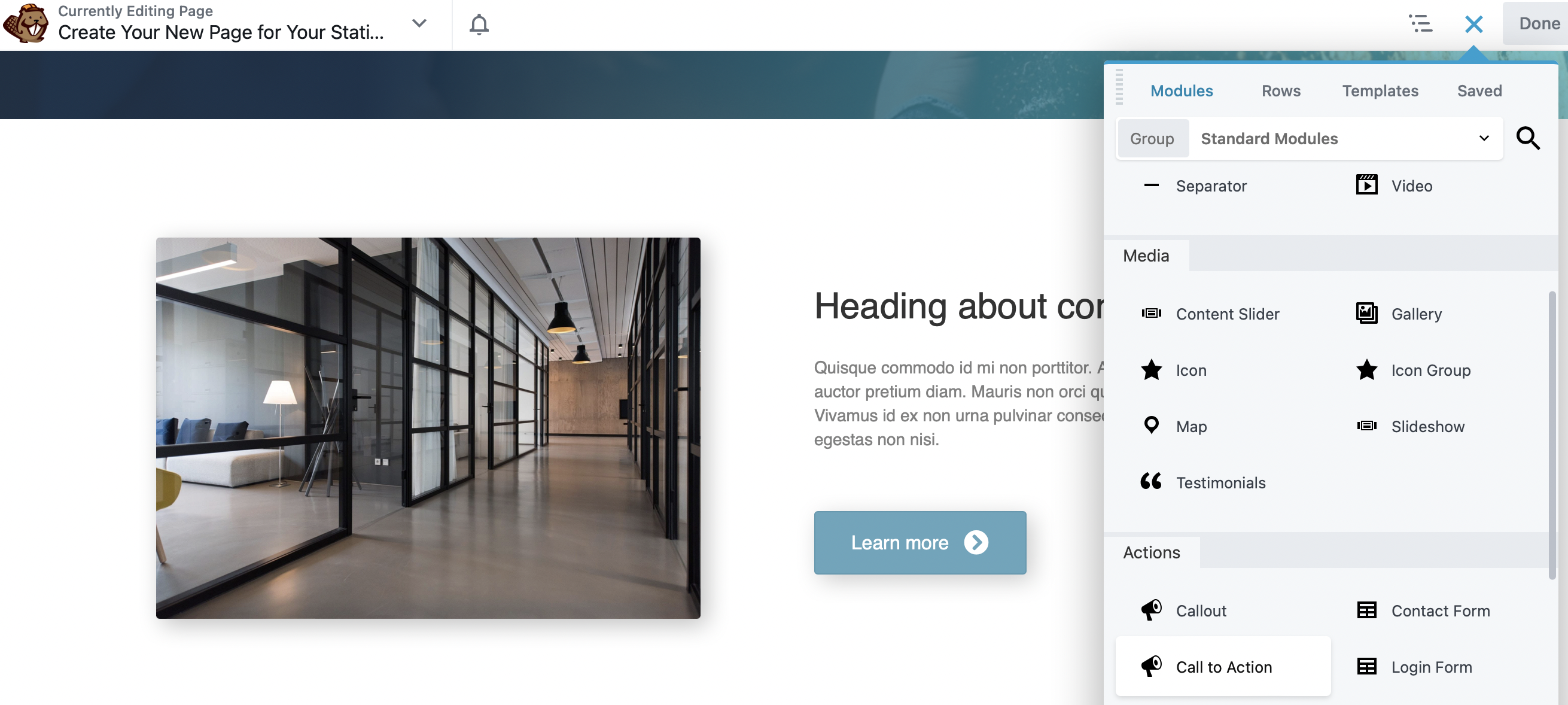 Our CTA modules can be customized to align with the overall aesthetic of your site. For instance, you can change the size, shape, colors, and fonts:

To do this, simply select your module and navigate to the Style tab. To change the text of your heading, you can do so within the General tab of the moduel popup. Here you will also add a link. In the Click Action field, choose Link. Then, paste the URL in the Link field:

Once you're finished, you can save your CTA as a global row, column, or module so that when you update the saved item it updates all instances across your site. This is helpful when creating an opt-in form, for example, that will be used in multiple locations.
In the example below, we will save the row as global. All you need to do is hover over the row and click Row Settings (wrench icon) in the top left corner. Then, hit Save As. Here you can give your module a name and use the Global dropdown box to select Yes: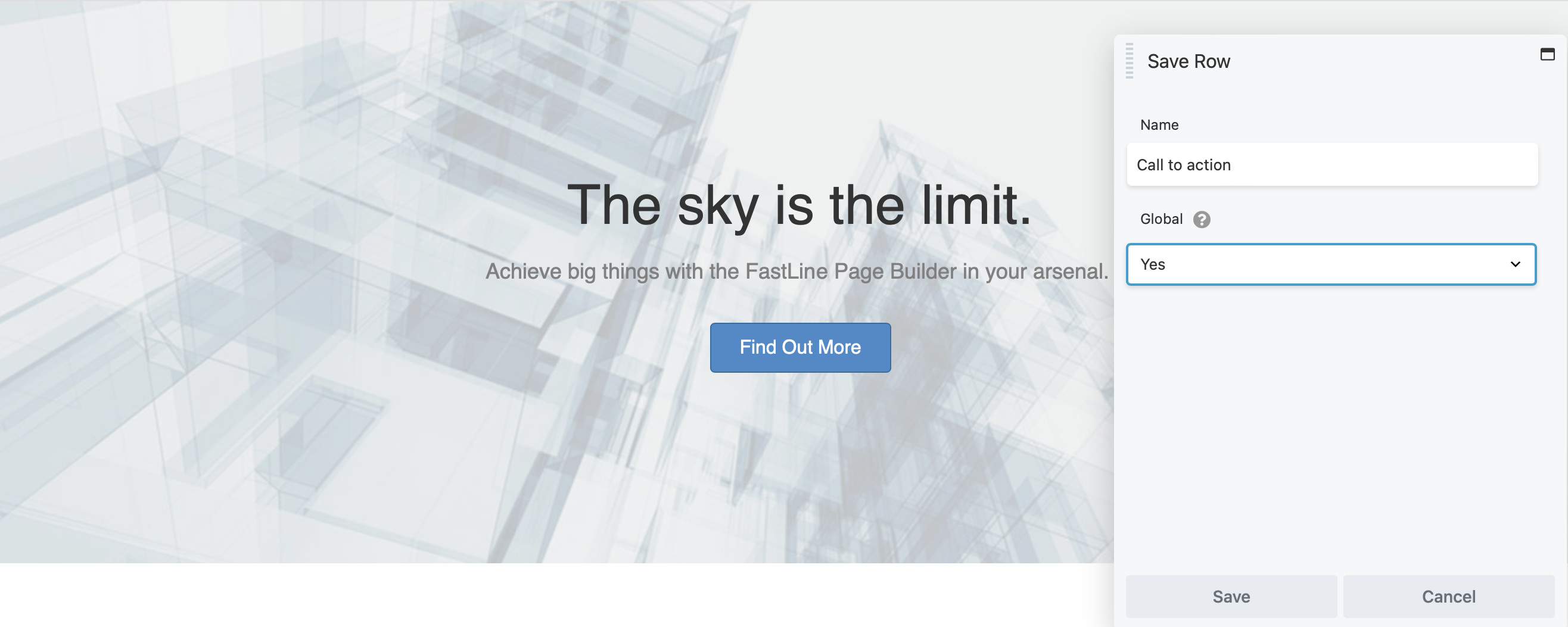 Creating global modules can speed up your workflow and help you create consistency across your website. You can reuse your saved rows, columns, and modules by accessing the Beaver Builder content panel as usual. Then, click the Saved tab to locate your saved items:

2. Create Powerful Popups
Creating popups can be an effective way to boost your affiliate conversions. For instance, you could use them to promote offers or new products.
Both the PowerPack Addon and Ultimate Addons for Beaver Builder (UABB) plugins enable you to create modal popups that convert. Once you purchase and activate wither plugin, you can open a new page in Beaver Builder to create your first popup.
In the following example, we are using the UABB plugin. Click to add a new module, then select UABB Modules from the Group dropdown menu and locate Modal Popup:

After you add this module to your page, you can start customizing the popup. Under the Content tab, you can select the type of content you want to display. In the Type field, choose from the following content options:
Content
Photo
Video Embed Code
Saved Rows
Saved Modules
Saved Page Templates
YouTube
Vimeo
iFrame
In our example, we've imported a Saved Row.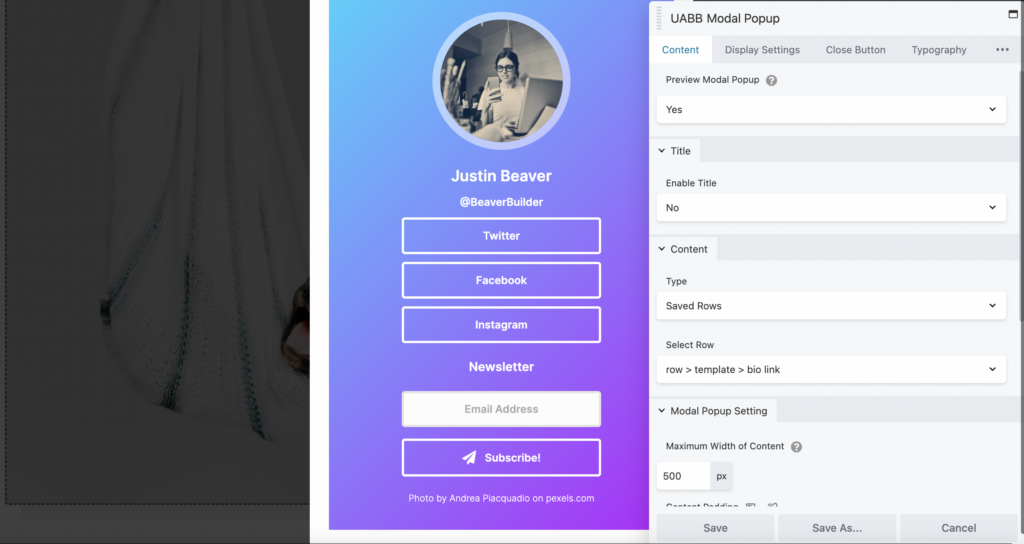 If you head over to the Display Settings tab, you can choose from the following triggers for your popup: Icon, Image, Text, Button, Custom Class/ID, or Automatic.
For example, you might select Automatic so that users see your popup after spending a specified amount of time on your page. We've selected a five-second delay so that readers will have the chance to engage with the content before the popup appears: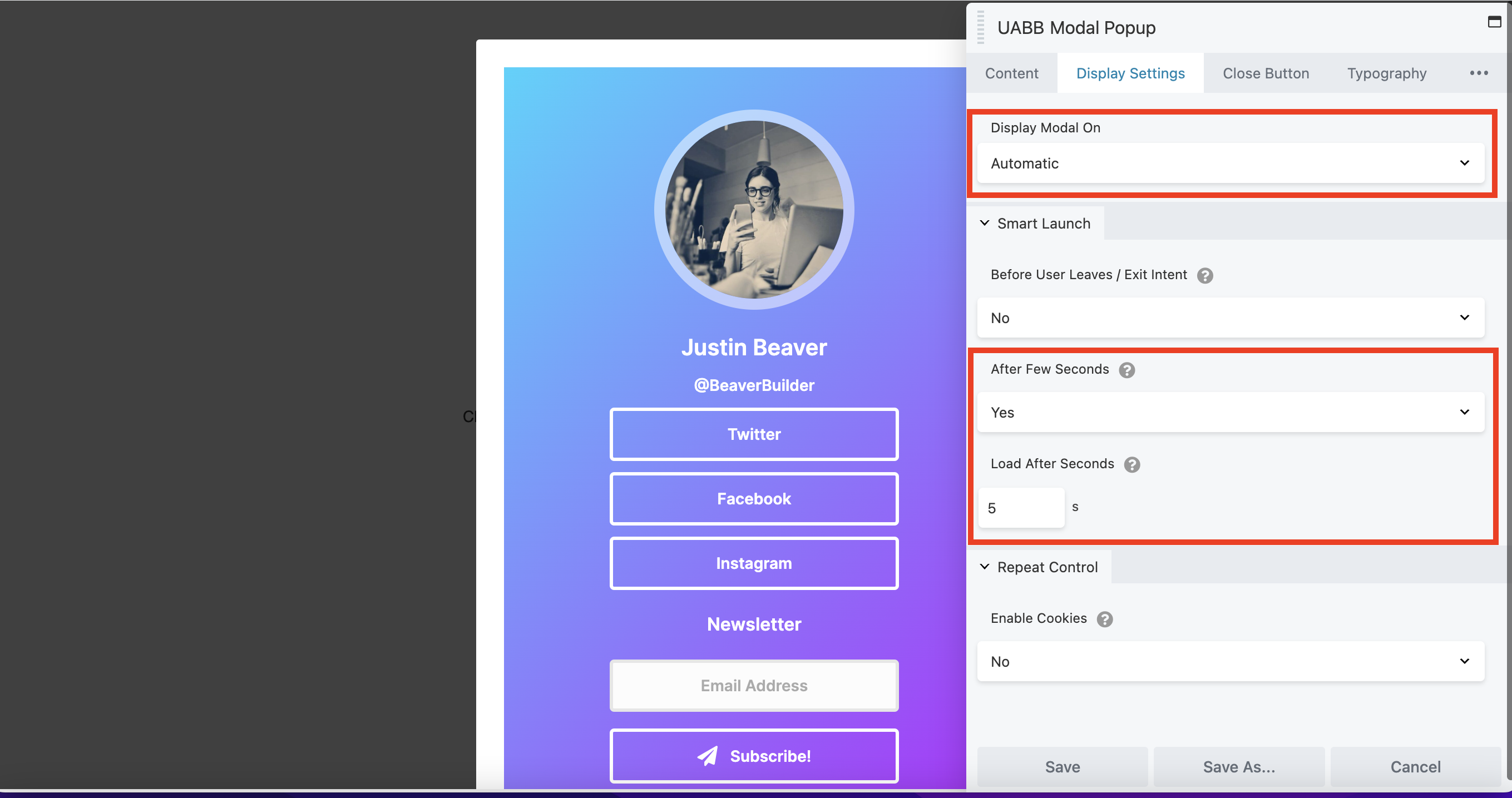 Alternatively, you can opt for Before User Leaves/Exit Intent, so that your popup is triggered when a visitor tries to exit your site.
There are many ways to make your popups more engaging. For example, you can embed videos from YouTube and Vimeo, or create your own design and save it as a Saved Row or Saved Page Template. Beaver Builder conveniently stores all of your modal popups so that you can access them again in the future.
3. Boost Your Credibility With Star Ratings
One of the easiest ways to boost conversions on your site is with social proof. Star ratings can help you build trust with users, as they highlight the quality of the products that you recommend: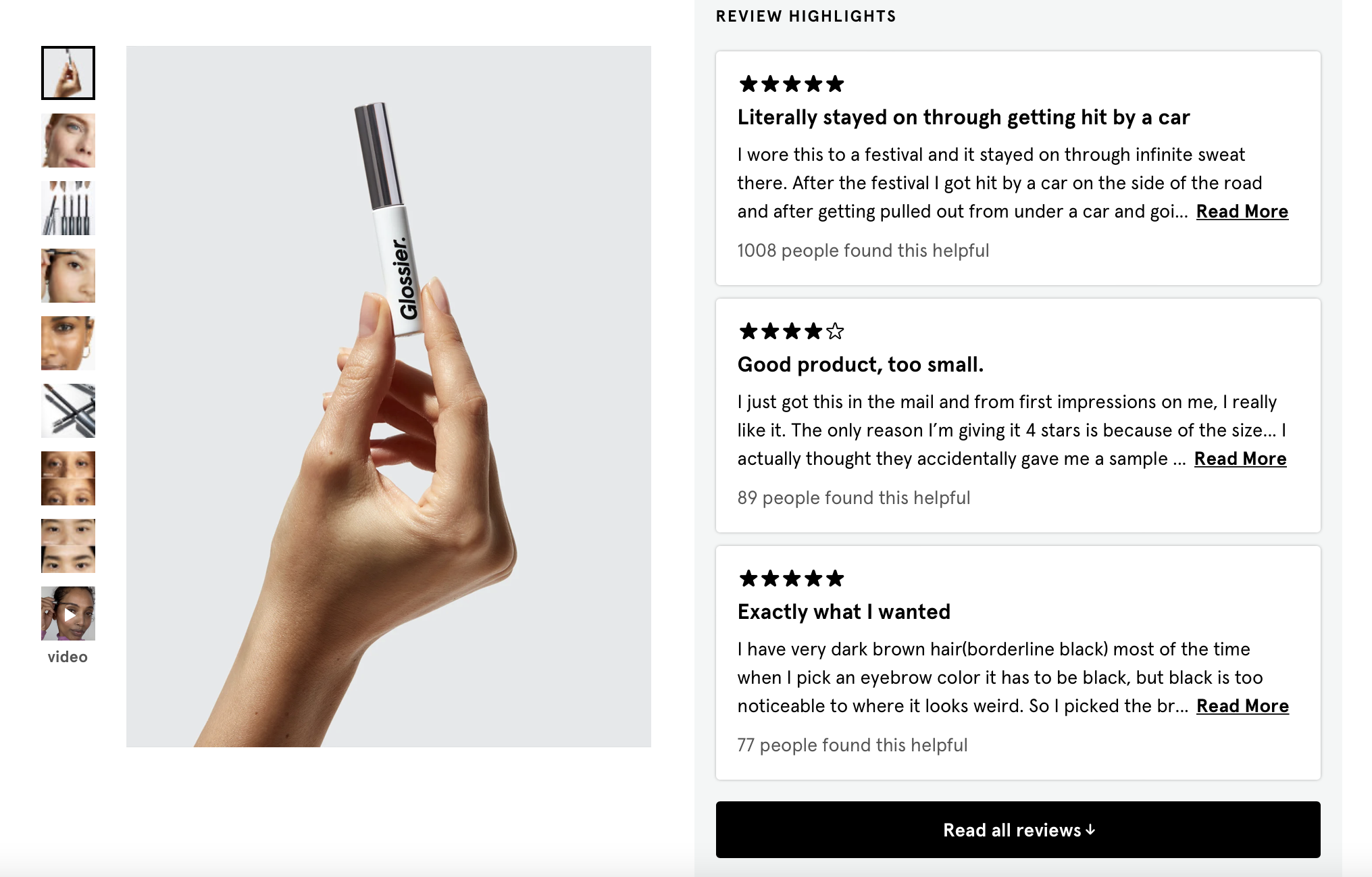 With the Ultimate Addons plugin, you'll be able to display star ratings anywhere on your site. You can use the Lite version to access this module.
Once you've activated the plugin, you can open your page in Beaver Builder and access the modules as you normally would. In the Group drop-down, you need to switch from Standard Modules to UABB Modules and select Star Rating: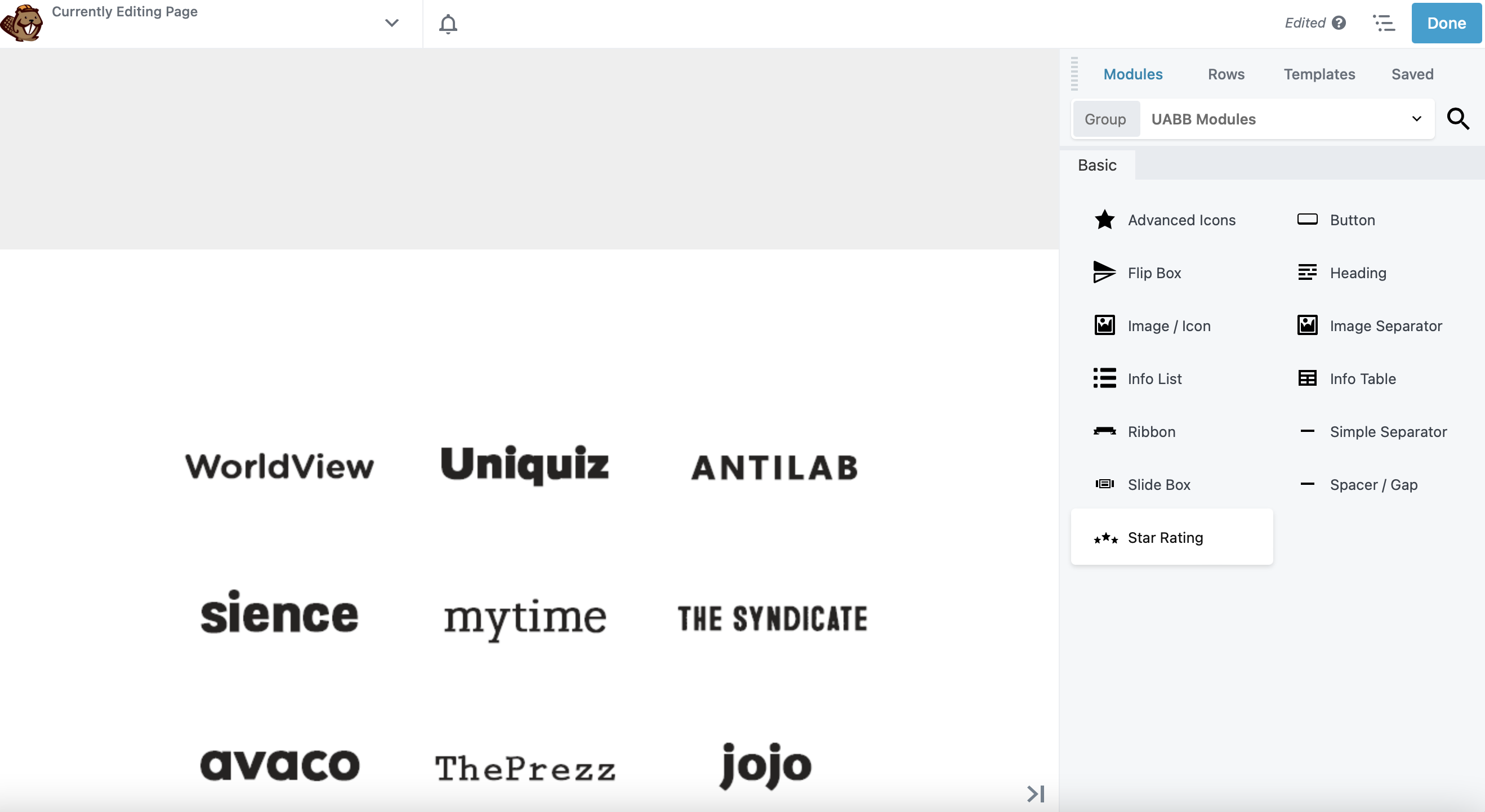 In the General settings, you can choose between a five and ten-star rating, give your ratings a title, and more. If you navigate to Style, you can apply custom colors, and alter the size and alignment of your module: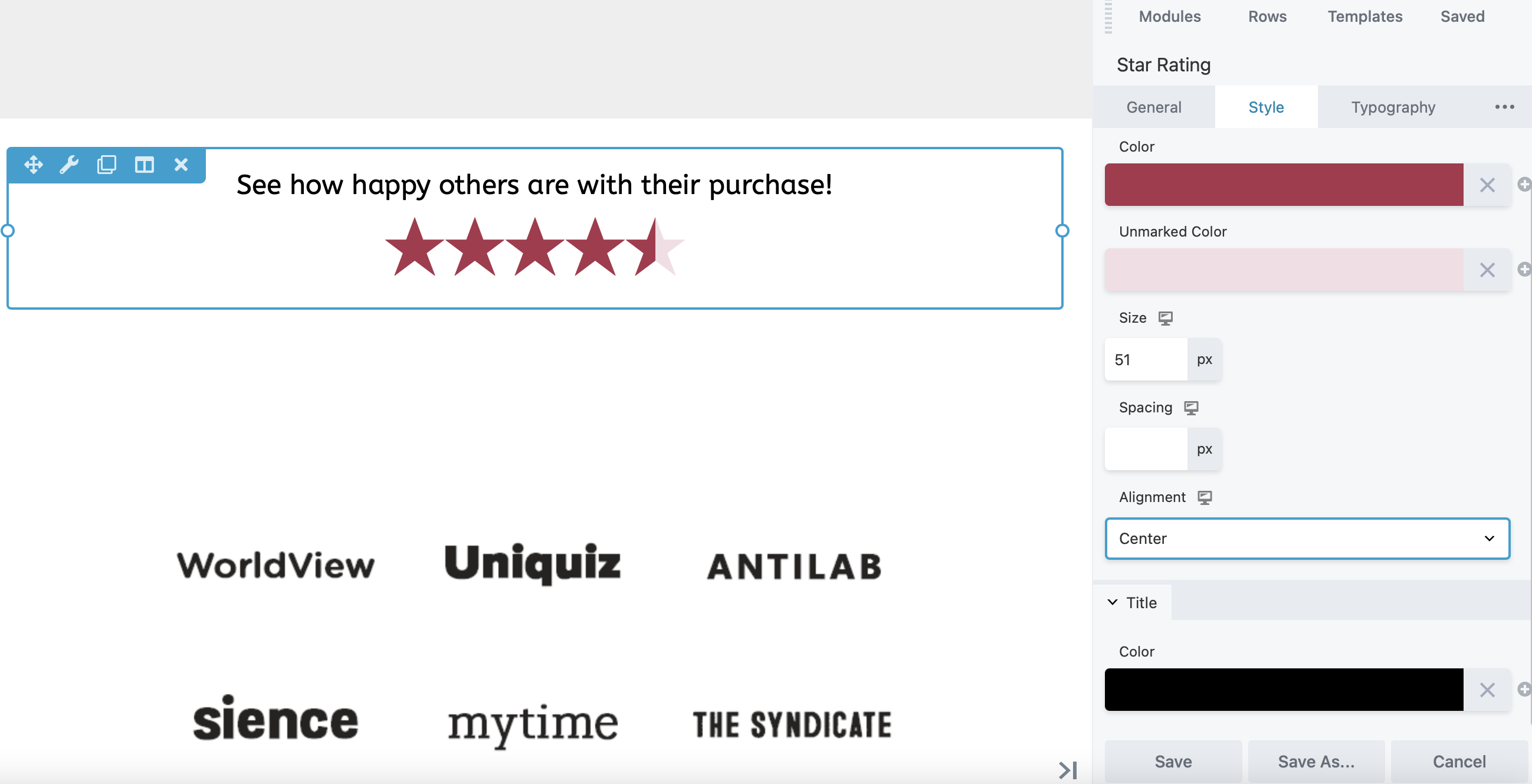 You can also add HTML elements and animations to make your content more interactive.
4. Improve Your Affiliate Promotions with Images, Banners, and Countdowns
Reviews and tutorials can help you generate interest in your affiliate products. You might consider using images to make your content more compelling.
Beaver Builder's Photo module lets you insert images into your pages and add an affiliate link: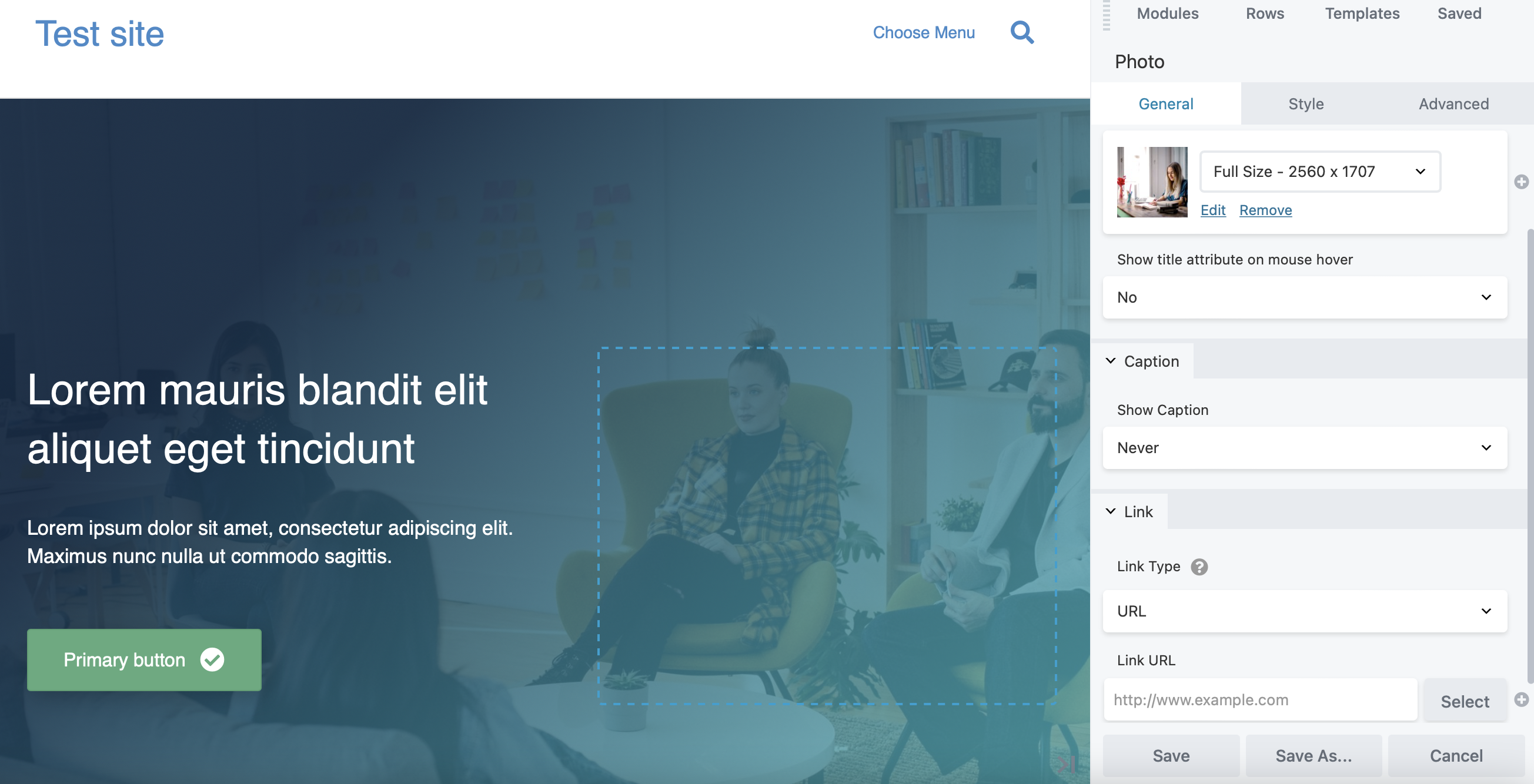 Another way to encourage purchases is to add an announcement bar for your affiliate offers. To do this, you'll need to install the Beaver Themer plugin. Then, from your WordPress dashboard, navigate to Beaver Builder > Themer Layouts.
Add a new layout and give it a name. For Type, choose Themer Layout. Under Layout, select Part:

Next, click on Add Themer Layout. You'll be taken to the Edit Themer Layout page where you can specify your location and visibility rules. For example, you might select Before Header for the position, so that the banner goes at the very top of your site: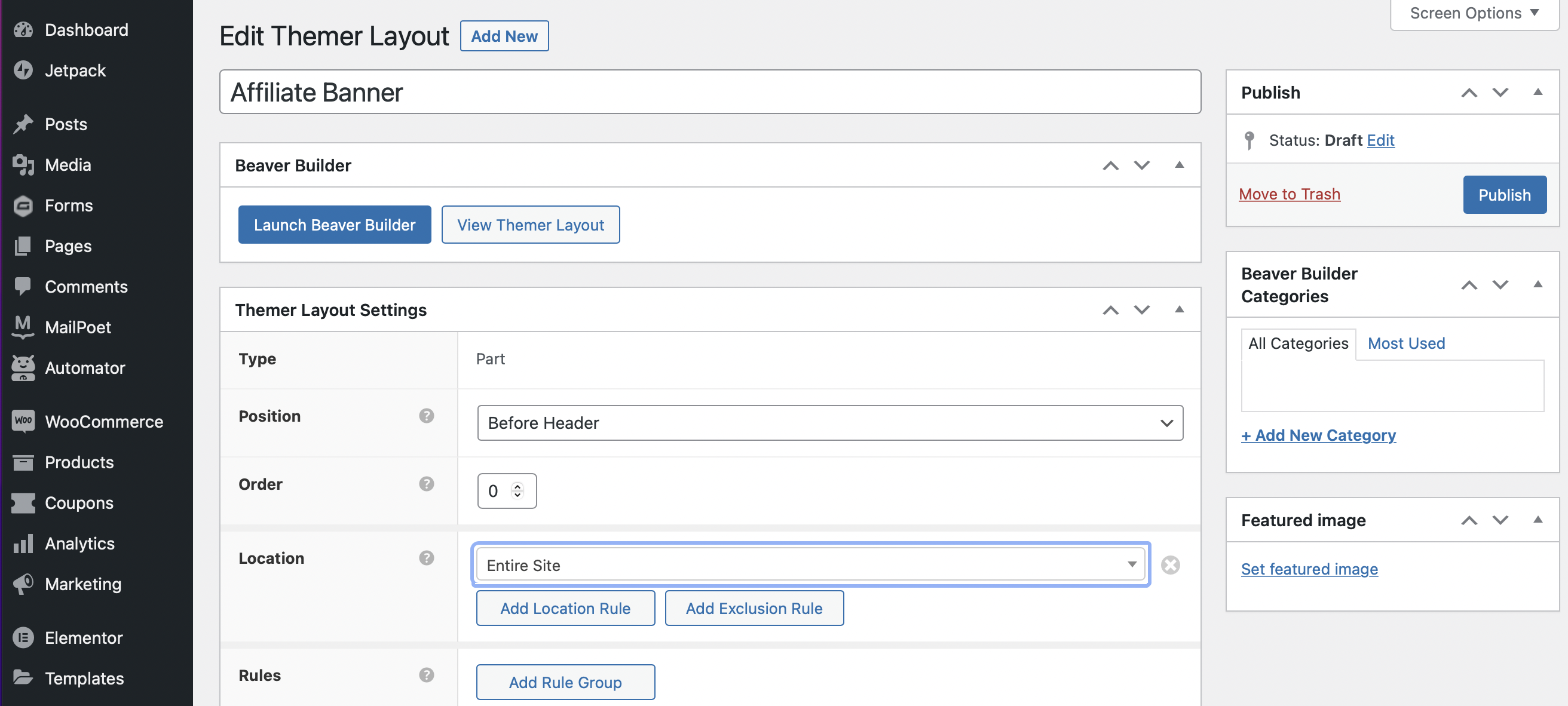 Then, click on Launch Beaver Builder to customize your banner. To write a message, select the Text Editor module and navigate to the General tab. Here, you can enter the text you want to display in your banner and add your affiliate links: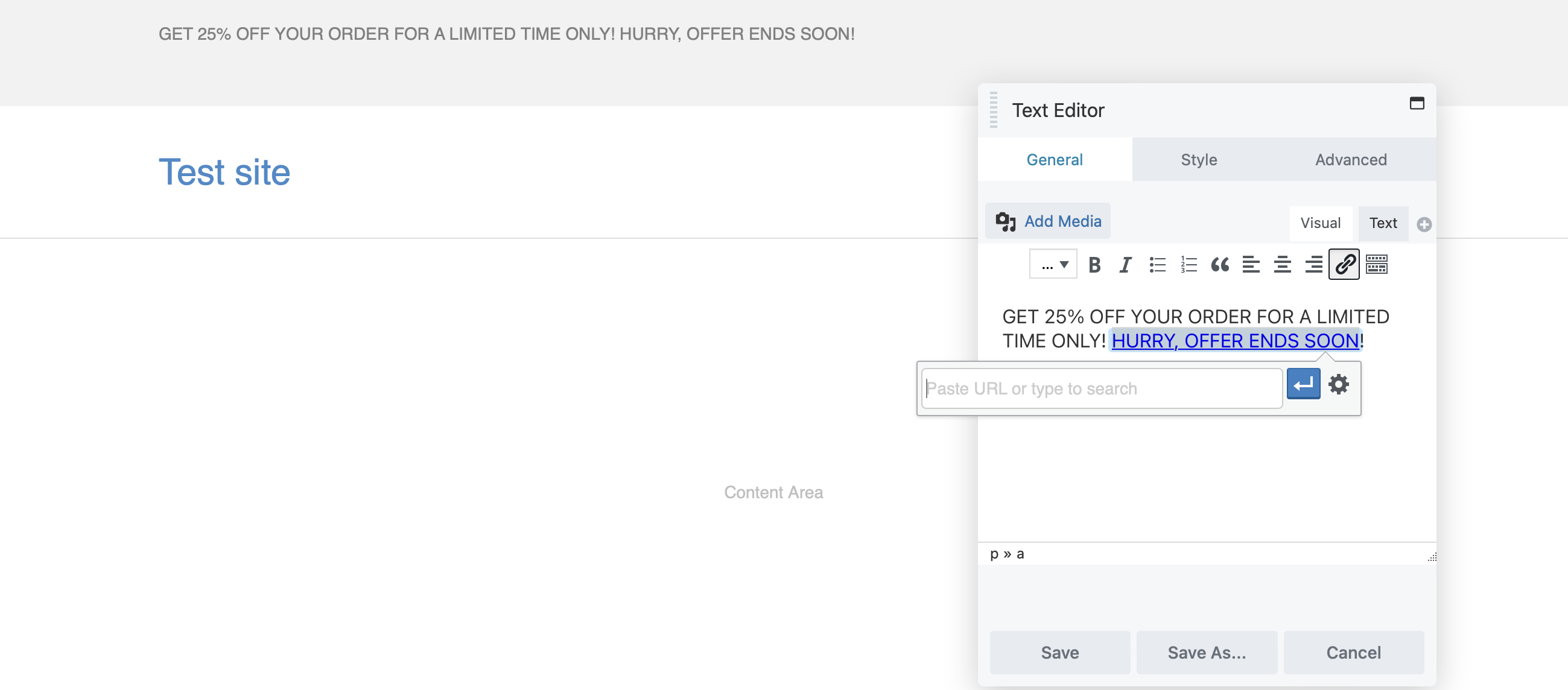 To edit the appearance of the banner, you'll need to edit your row settings. You can do this by hovering over the row and clicking on the wrench icon:

In the Style tab of the Row Settings popup, you can select a background color. Plus, you can make it so that your banner covers your entire page.
You might also add a countdown module to your banner. By establishing your affiliate offers as time-sensitive, you can encourage users to act quickly in order to lock in the offer: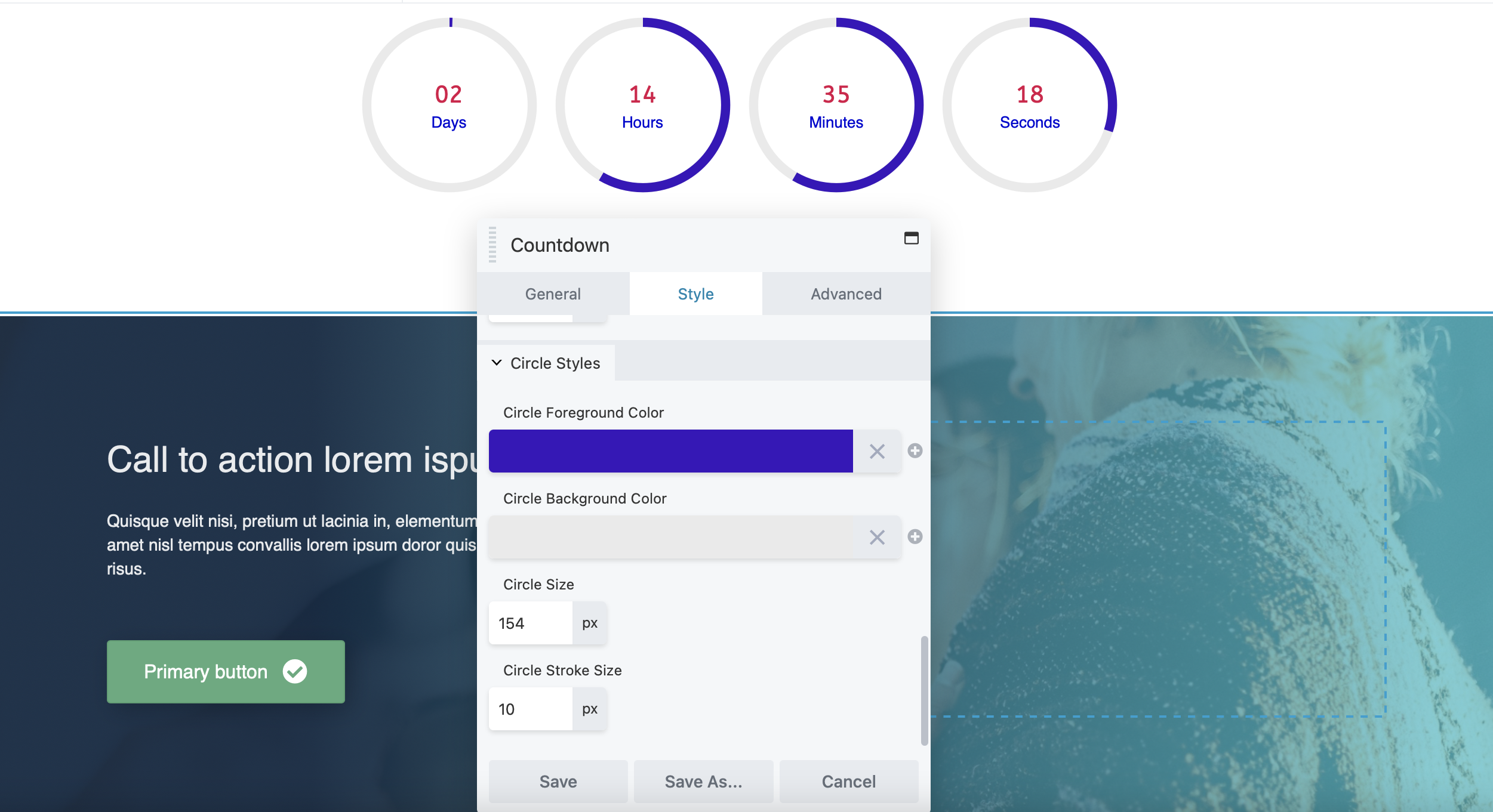 Once you add the Countdown module to your page, you can set the expiration date for your offer and change its appearance.
5. Set Up a Subscription Form
Another way to increase affiliate conversions is to create an email list. This will enable you to send offers and promotions to people's inboxes.
To get started, you'll need to create an opt-in form. Fortunately, Beaver Builder comes with a Subscribe Form module that you can customize to suit your needs: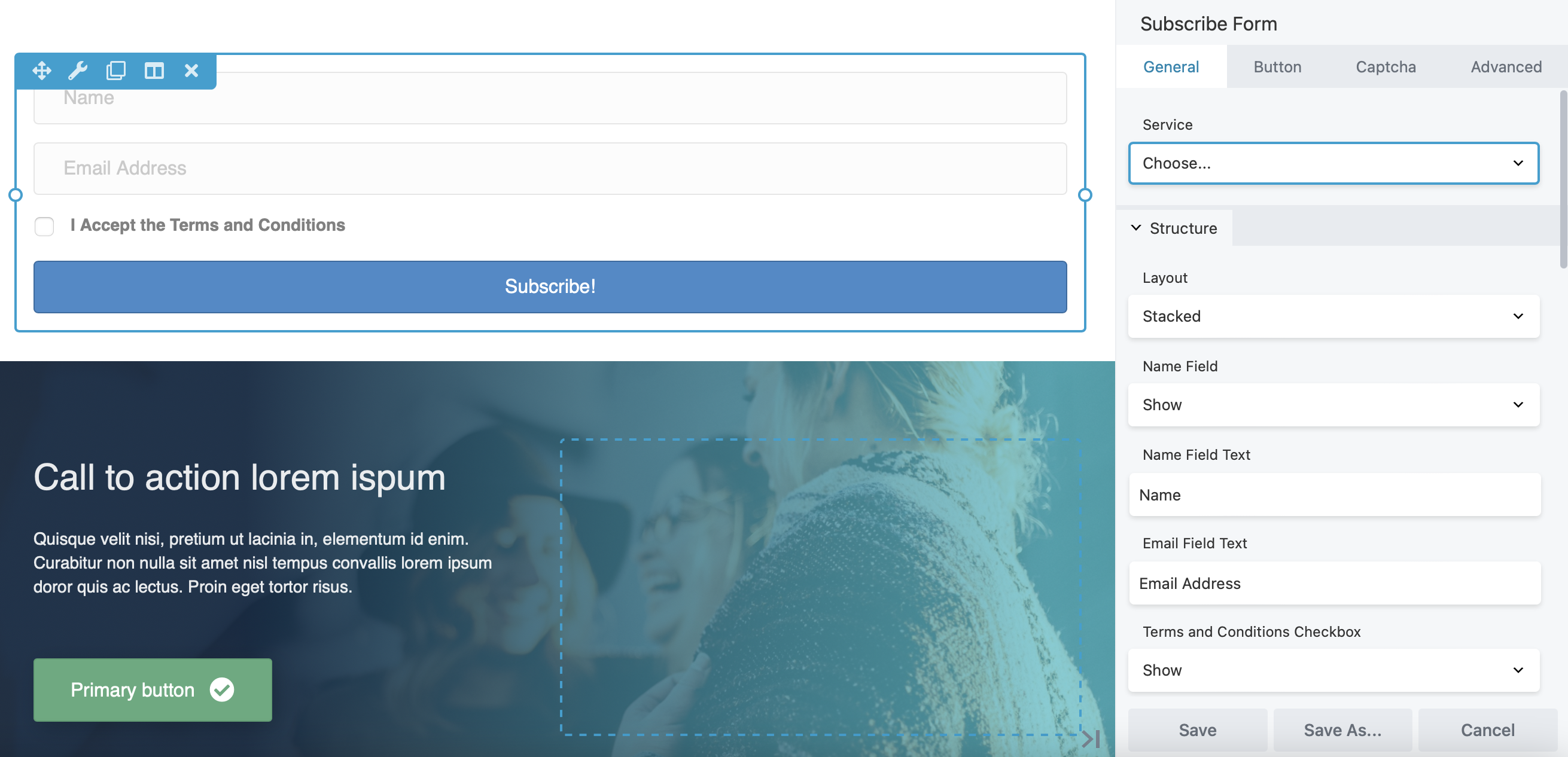 When a visitor submits a form, an automated email will be delivered straight to their inbox. You can select your email automation service from the dropdown menu under the General tab. Beaver Builder integrates with a range of email marketing platforms, including MailChimp, Constant Contact, and MailerLite.
You'll need to enter the account name and API Key in order to establish a connection. Then, you can adjust the layout of your form, enable a terms and conditions checkbox, and write a message for subscribers: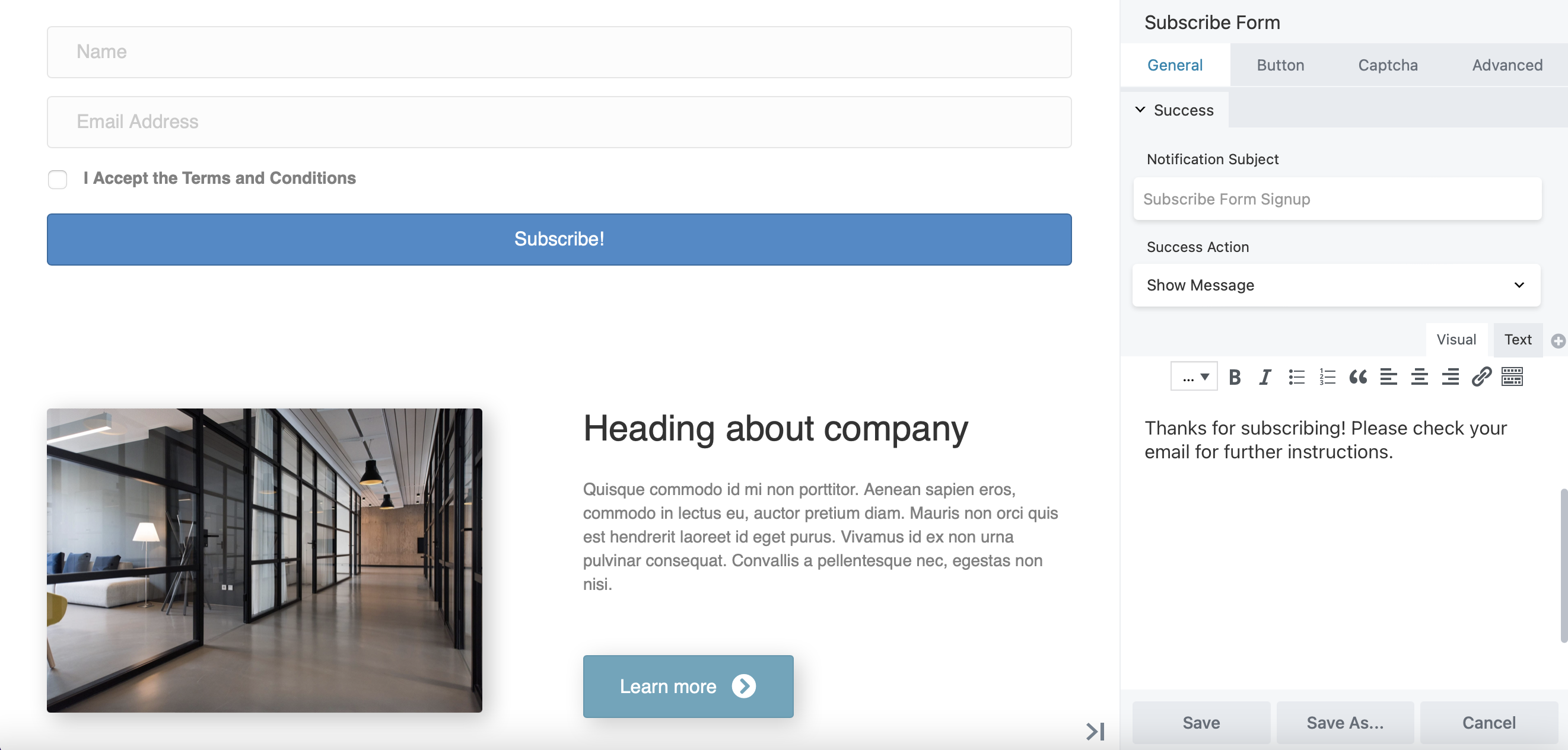 You can also customize the Subscribe button and add a reCAPTCHA field. Additionally, Beaver Builder integrates with different contact form plugins, like Gravity Forms and Ninja Forms:

This means you can set up your forms in WordPress, then insert them into your desired page through Beaver Builder: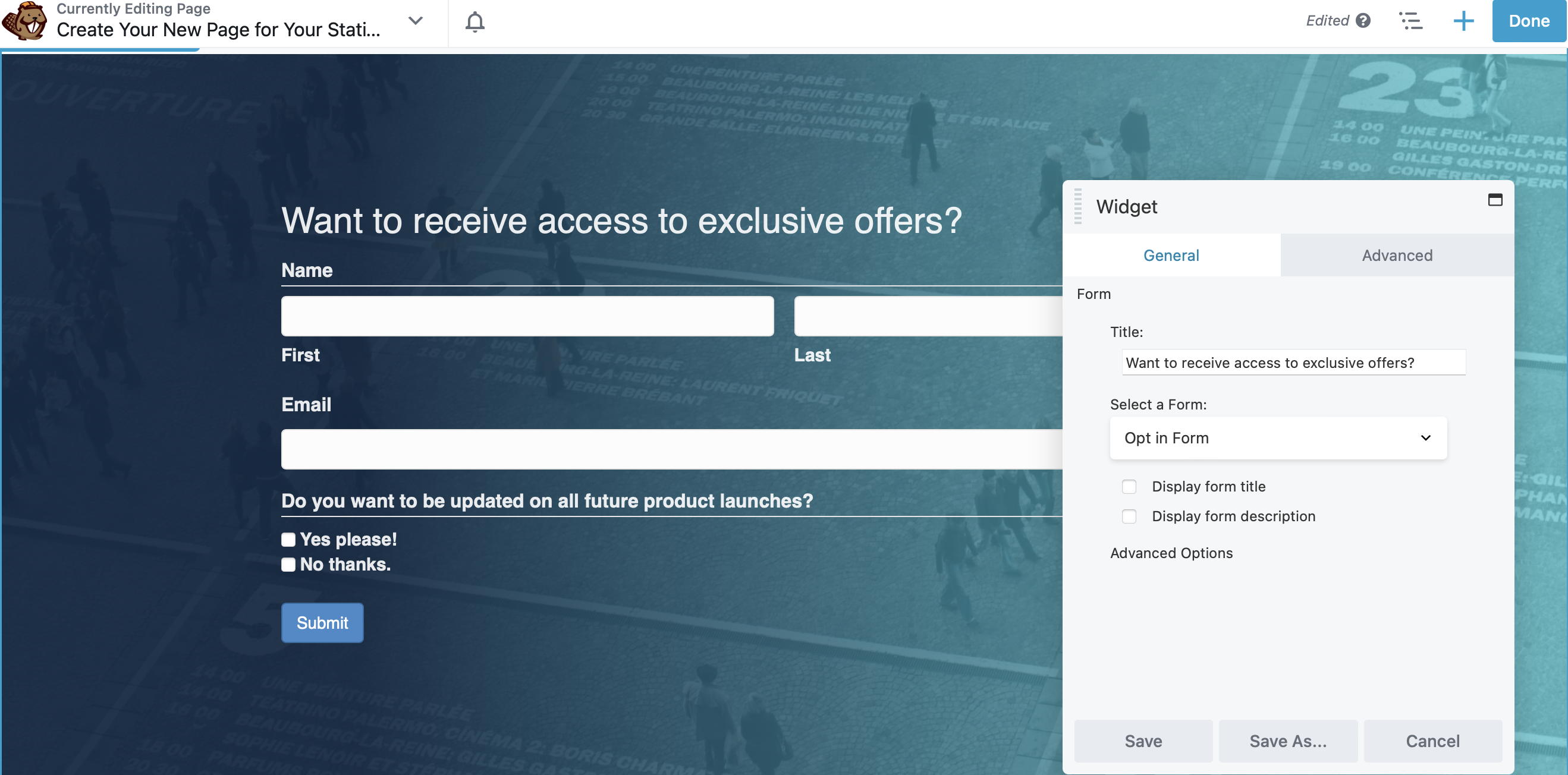 As you can see, Beaver Builder enables you to design beautiful custom forms for your website. Once you publish your form, you can start collecting email addresses and delivering exclusive offers to your users' inboxes.
Conclusion
Due to the popularity of affiliate marketing, it can be challenging to stand out among seasoned marketers. However, with Beaver Builder, you can boost your conversions by utilizing features that encourage users to check out your products.
To recap, here are five ways you can boost affiliate conversions with Beaver Builder:
Use eye-catching CTA buttons.
Create powerful popups with either the PowerPack Addon or Ultimate Addons plugins.
Boost your credibility with star ratings using the Ultimate Addons plugin.
Improve your affiliate promotions with images, banners, and countdowns.
Set up a subscription form.
Related Questions
What tools do I need to create stunning popups, banners, and other visuals?
Beaver Builder helps you create high-converting pages for your affiliate products. To unlock even more advanced features, like modal popups and announcement bars, you will want to add premium tools such as Beaver Themer, PowerPack Addon, and Ultimate Addons plugins to your toolbox.
Does Beaver Builder have an affiliate program?
Beaver Builder has a generous affiliate program. If you love our product and want to recommend it to others, you can join the Beaver Builder affiliate program and earn a 25% commission on each sale.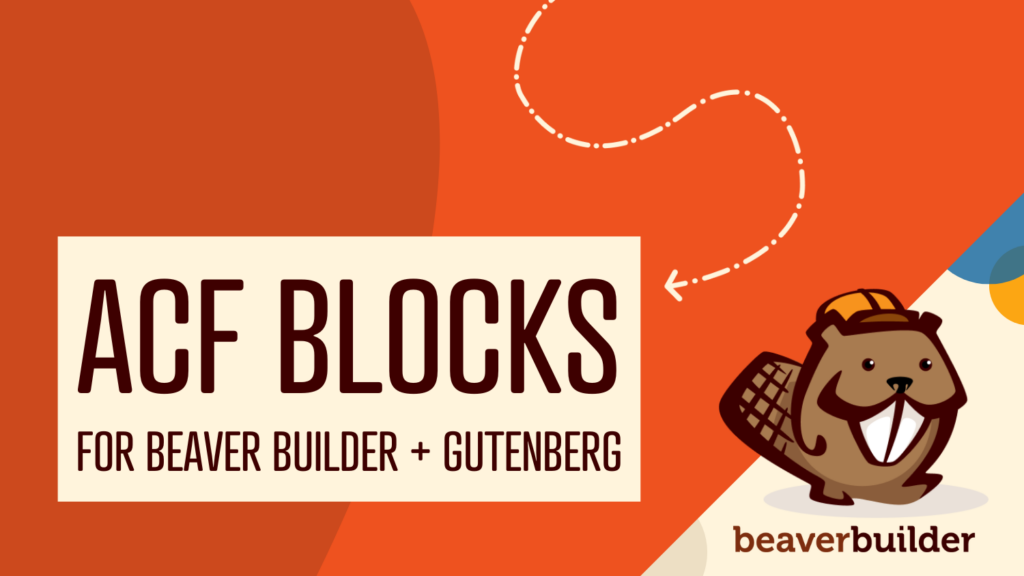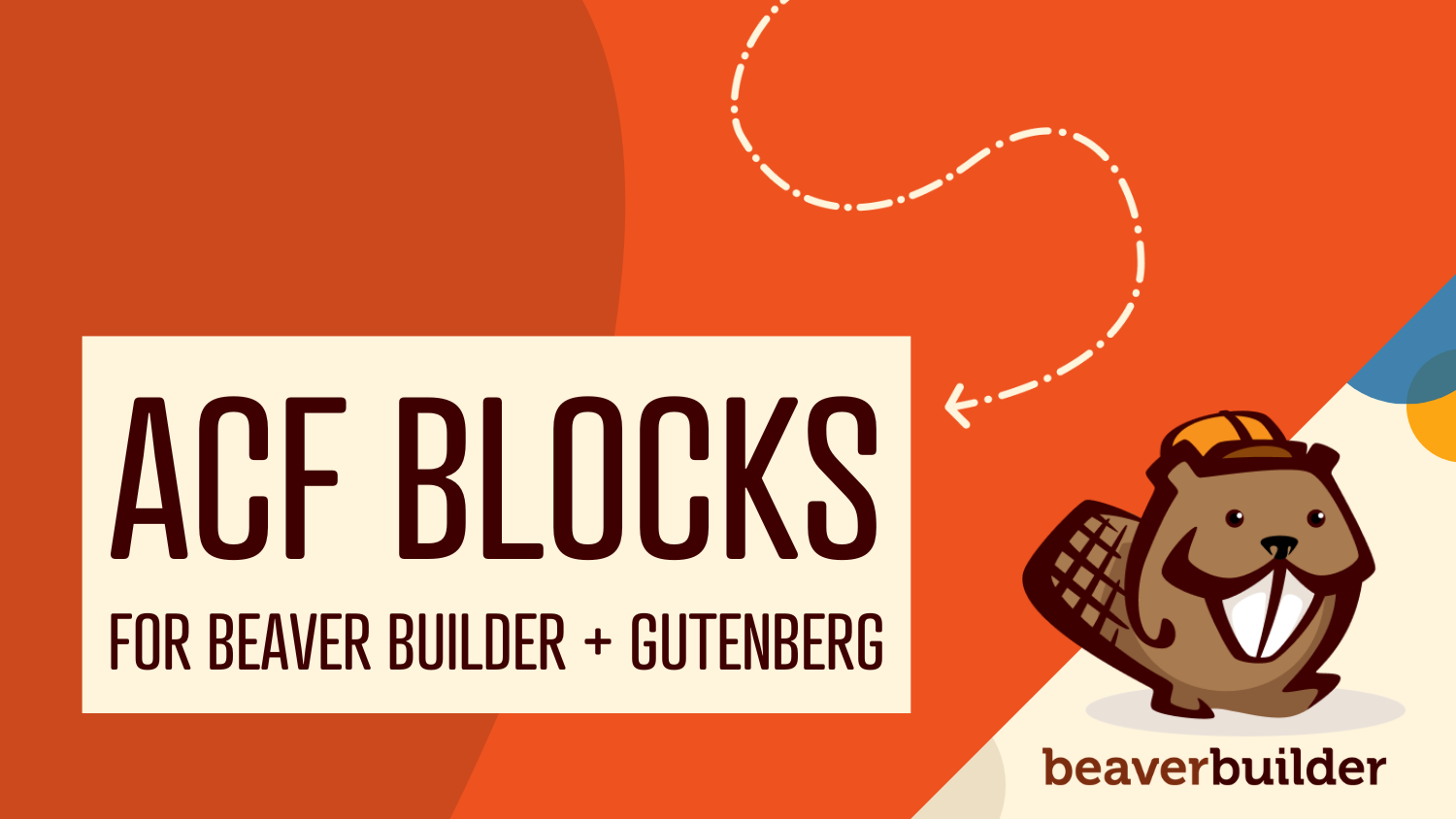 Have you ever wanted to create a custom module or block that works in both Beaver Builder and Gutenberg? Well,…
Join the community
We're here for you
There's a thriving community of builders and we'd love for you to join us. Come by and show off a project, network, or ask a question.