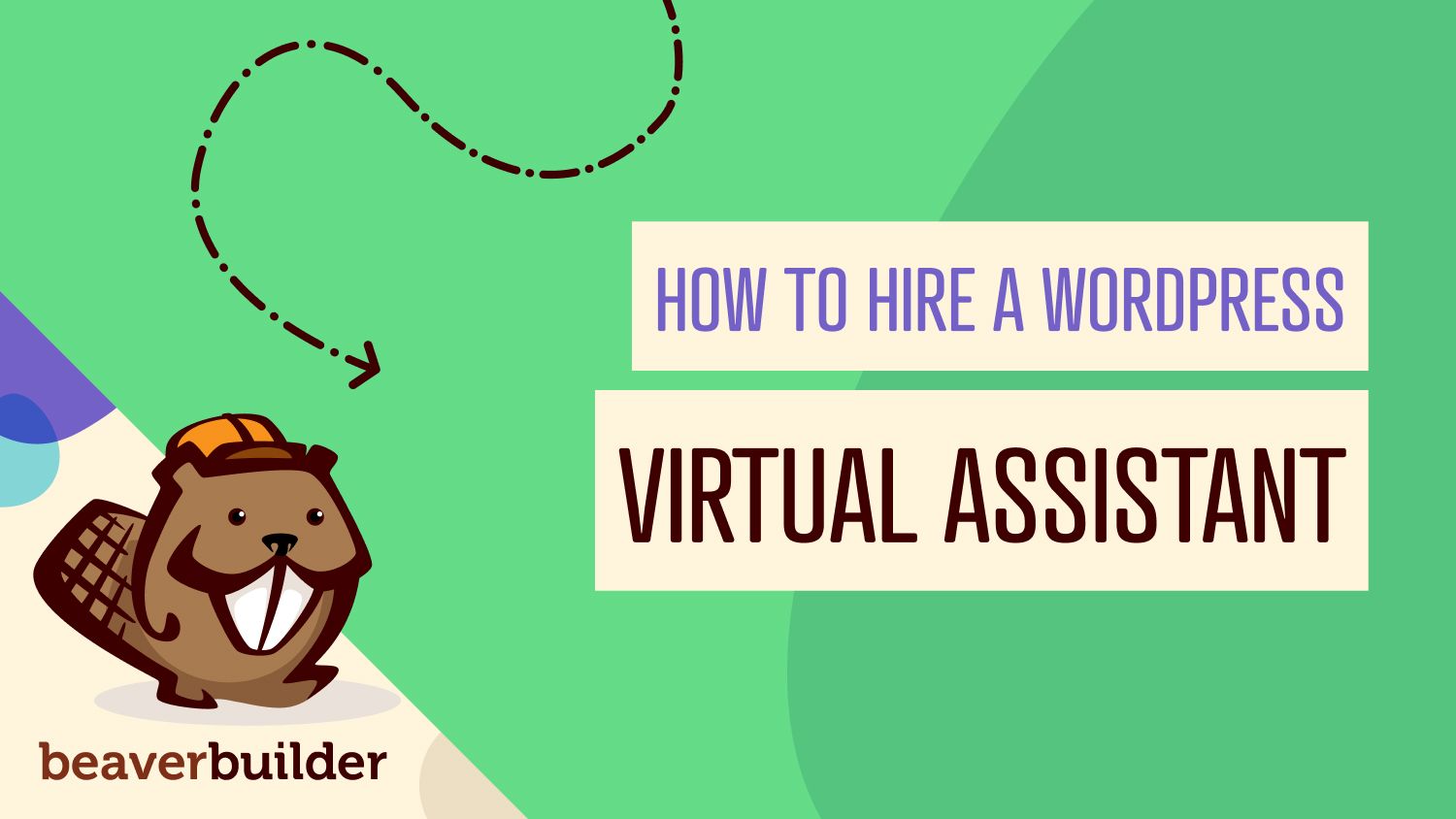 Running a web design business is a lot of work. You've got clients to keep happy and designs to craft, and you have to do it all while marketing your business and taking care of the administrative tasks that come along with it. A WordPress Virtual Assistant (VA) can be a huge help.
These remote workers can take care of administrative work or basic WordPress maintenance, while you focus on the important tasks of growing your business and working with clients.
In this article, we'll cover what a virtual assistant is and how you can find the right one for your business. 
We just launched 6 FREE
Beaver Builder courses
. Learn how to easily build WordPress websites with step-by-step video tutorials. Get started today.
An Introduction to Virtual Assistants
"Virtual assistant" is a fancy name for remote workers that provide a variety of services to businesses, typically in the administrative realm. VAs can handle a huge variety of tasks, depending on their experience, expertise, and what you need from them. Some examples include:
Social media management

Managing email

File and

document management

Preparing reports

Researching topics for blog posts and other content

Processing invoices and other financial paperwork
This is just the tip of the iceberg. The common thread among all these tasks is that while they're essential to running your business, they also don't serve to advance your business. As such, outsourcing them makes a lot of sense.
The Benefits of Hiring a WordPress Virtual Assistant
There are numerous reasons why hiring a VA might be a smart move. However, the primary benefit is that it frees up you, or your other employees, to focus on more valuable tasks that may be better suited to your skills.
This is particularly important in a smaller business where time is limited and employees may be split between multiple roles.
As the owner, your time is usually best spent working on business development, ensuring client satisfaction, and building relationships.
Likewise, your designers should be focused on creating great designs for clients. Every hour spent managing reports, dealing with email or scheduling, and other tasks that don't advance the business is an hour lost.
Virtual assistants also provide several advantages over a "normal" assistant. For one, you don't need to worry about providing office space or equipment for the VA. This can save a large amount of money, especially if you operate in a cramped office or if you're a solopreneur and don't have an office.
You can also more easily get the exact amount of help you require. You can hire a VA on a full-time or part-time basis, or even just as needed.
Since they work remotely, you don't need to hire them and then find work to fill their time and justify them coming to the office. When they're finished, they can simply log off for the day.
How to Find the Right WordPress Virtual Assistant for Your Business (In 4 Steps)
Now that you understand why hiring a VA can be a huge help, it's time to start the process of finding the right one. This can seem daunting, especially since virtual assistants are fully remote by nature. However, the process can generally be broken up into four simple steps.
Step 1: Come Up With a List of Tasks You Need the VA to Perform
The first thing you should do is create a list of the tasks you'd like your new WordPress virtual assistant to perform. This can be a tremendous help when you start to look at freelance sites and marketplaces because you'll have a head-start on filtering down the vast number of VAs out there to only those who fit your needs.
As we mentioned above, there are dozens of tasks a virtual assistant can handle for you:
Coordinating calls and appointments.

This single task can save a business owner hours every week.

Rescheduling calls and appointments.

Rescheduling is an unpleasant, but sometimes necessary, task. A VA can handle this for you.

Screening emails.

Dealing with email is one of the largest time sinks many employees and owners face. Studies have shown that as much as

28 percent of the day

can be eaten up by email. A VA can screen your messages and determine which ones actually need your attention versus which can wait, freeing up valuable time.

Transcribe voicemails

. A VA can go through your voicemails and pick out any important information, such as related tasks that need to be done or appointments that are set. They can then update your calendar or to-do list with the details.

Arrange travel plans.

If you travel frequently, having your VA book flights and hotels and coordinate transportation can be a huge time-saver.

Bookkeeping.

Balancing books, processing invoices, and tracking down late payments can be a major time sink that a trusted VA can help with.
Knowing exactly what you plan to have the VA help with can both inform your hiring choice and make life easier for the new employee – knowing what to expect helps them prepare and do the best job they can.
Step 2: Gather a List of Prospects
Once you know what you'll need from your WordPress virtual assistant, it's time to "hit the streets" and start creating a list of potential hires. The first place we recommend checking is within your network.
You can reach out to business associates, acquaintances, and friends within your industry and ask for referrals. Chances are good that someone in your network has worked with a reliable virtual assistant in the past that they can recommend.
The reason these referrals are so powerful is that they've already been vetted by people you trust. You don't need to worry about the skills the assistant possesses, or whether they're misrepresenting themselves on their resumes because your friends have prequalified them.
You can also check out online freelance marketplaces such as Upwork: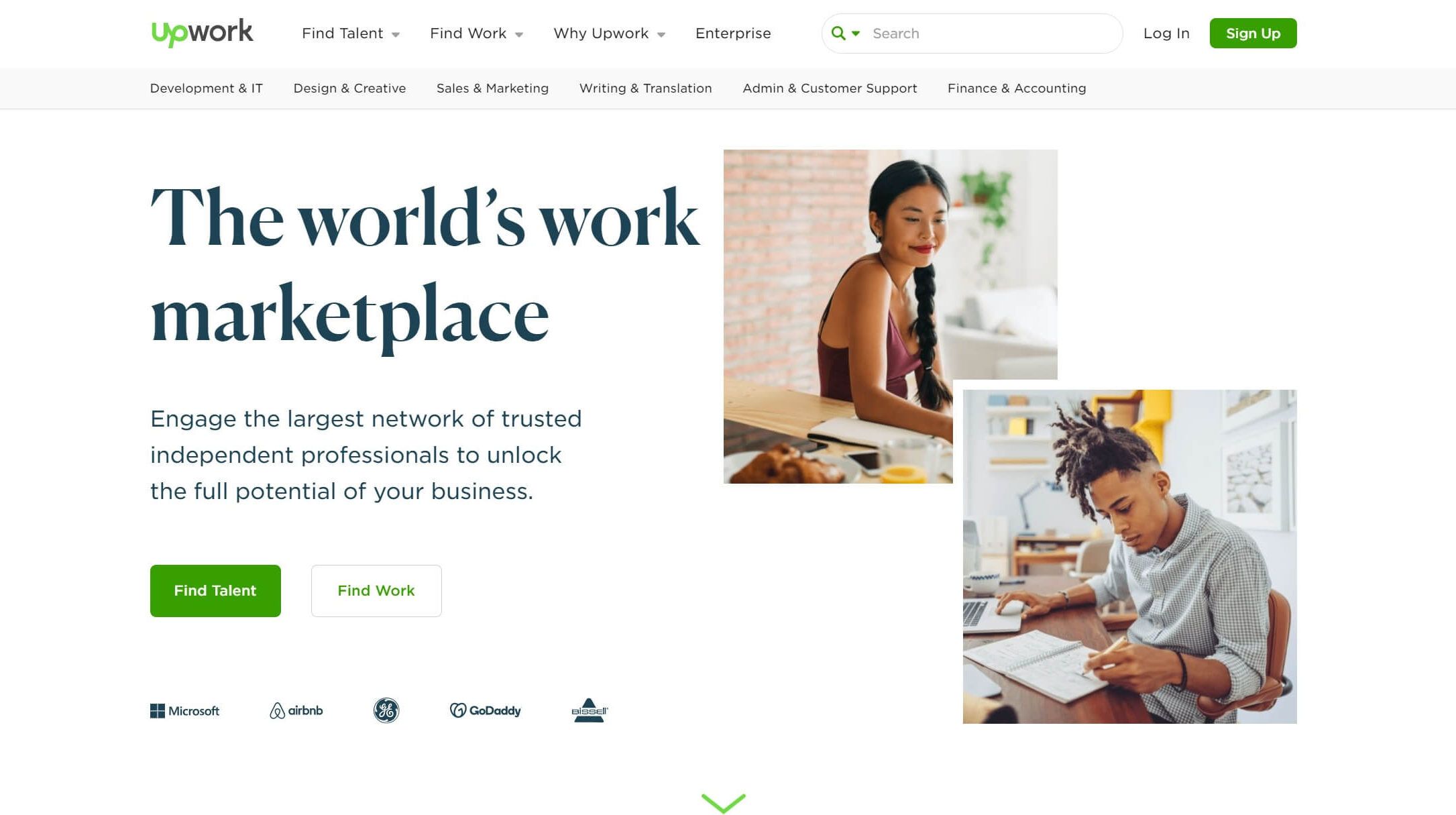 Upwork is an online marketplace where freelance workers like virtual assistants can post their resumes, skills, and portfolios of work. Businesses looking for help can also post advertisements and let the freelancers come to them. LinkedIn can be another great place to look for potential hires: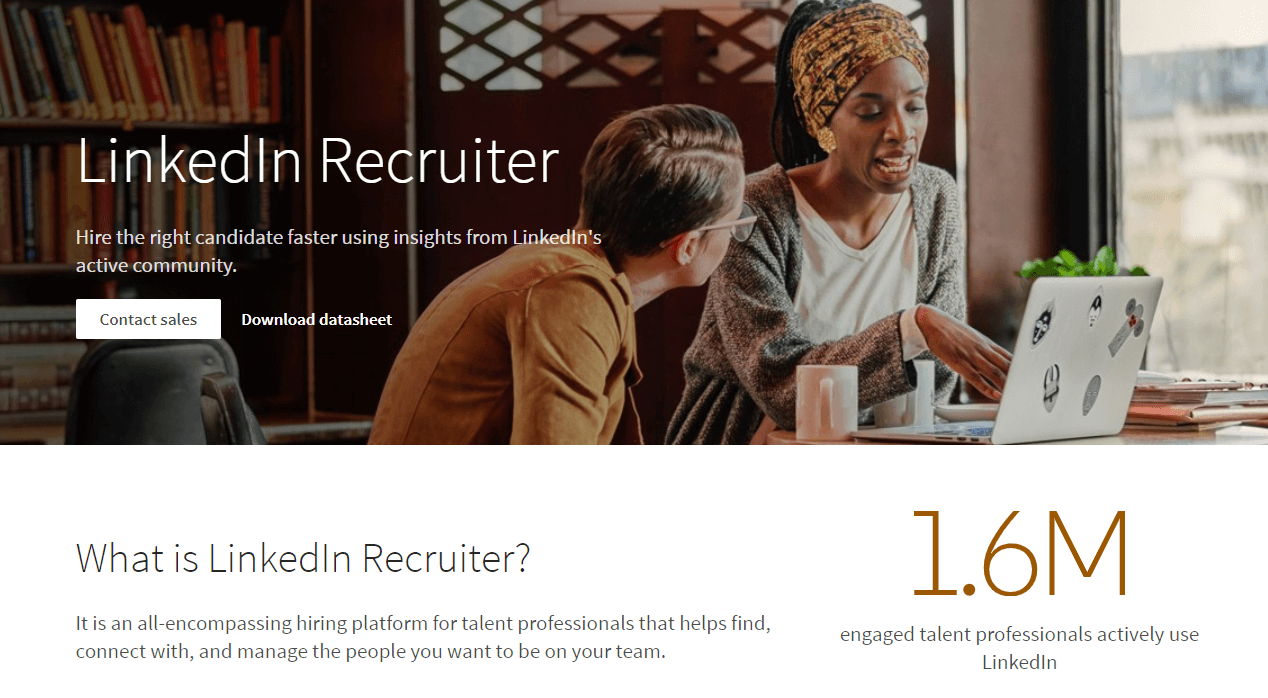 The goal for this phase is to come up with a list of prospects who have the skills and experience you need for your business. You can then focus on pruning that list to only those that meet all of your requirements.
Step 3: Refine Your List to the Top Few Candidates
With a list of prospects in hand, you can start to narrow the field. We recommend ending this phase with a list of three to five of your top picks, ranked from the best to the worst fit.
There are a number of considerations when it comes to pruning your list:
Experience level.

While training a VA is certainly a possibility, and you'll likely need to do at least

some

training regardless, hiring someone experienced with the tasks and systems they'll be working on is preferable.

Availability.

If you need a full-time virtual assistant or require them to be available during certain hours, this will inform your decision-making and can help narrow your list.

Skills.

If you're looking for someone to help with customer service, for example, it makes sense to hire someone with customer service skills.

Testimonials and recommendations.

It's important to look for prospects who can offer testimonials, referrals, or references from satisfied clients. This gives you some additional assurance that they can handle the tasks you'll give them.

Personality.

Culture is a big part of running a successful business these days. Even though they'll be working remotely, your new virtual assistant should still be a good match with your company culture.

Compensation.

It's important to ensure that there are no surprises regarding pay rates and compensation. This starts with you: if someone's requested pay rate is much higher than what you're looking to spend, it's best to look elsewhere.
With these considerations in mind, you should be able to create a ranked list of your top few prospects. Then it's time to get to work.
Step 4: Perform a Trial Run With Your First Pick
Finally, with your top WordPress virtual assistants ranked, you can move forward and start with your first choice on a trial basis.
This can involve slightly reduced responsibilities, a 'probationary period', or a mutual agreement that during the first few weeks or months of employment you'll be evaluating their fit within your company culture and workflow.
There's no set process here, and it's also important to keep in mind that not every freelancer will be interested in a trial run. If you find that's the case with your top pick, then you'll need to decide if their qualifications and references speak for themselves.
Conclusion
Whether your web design firm is new and growing or well-established, it's easy to let daily administrative tasks swallow up all of your time.
A virtual assistant could be one solution to getting back your day. These remote workers can handle the administrative minutiae of your business while you focus on big-picture tasks.
To help you find and hire the right WordPress virtual assistant for your web design business, we recommend the following steps:
Create a list of the tasks you need the VA to perform.

Gather a large list of potential hires from your business network, freelance sites such as

Upwork

, and social media like

LinkedIn

.

Refine your list to the top three to five prospects that best fit your needs and budget.

Hire your new virtual assistant on a trial basis to ensure that they fit well with your company.
Do you have any other questions about hiring a virtual assistant? Let us know in the comments section below!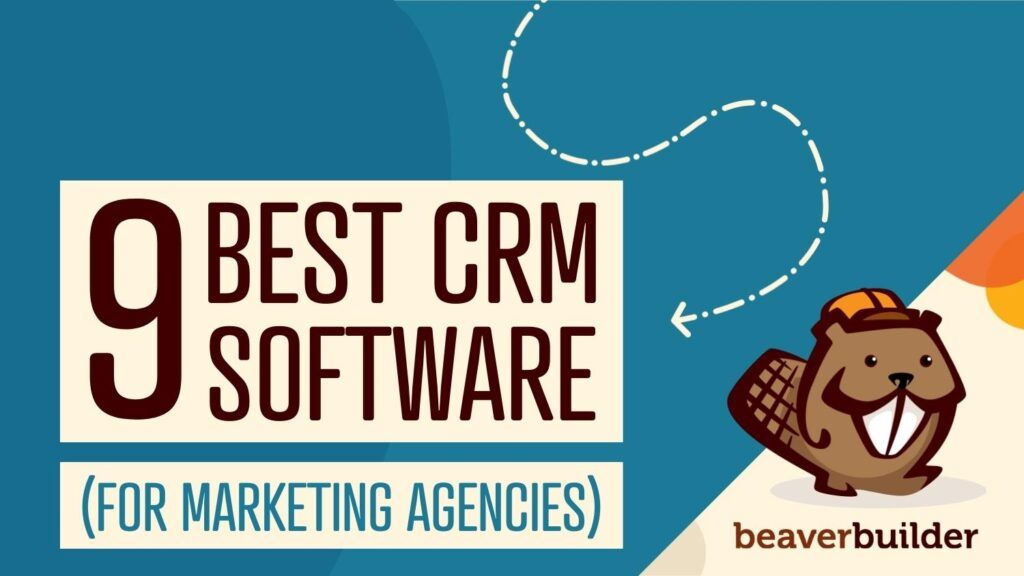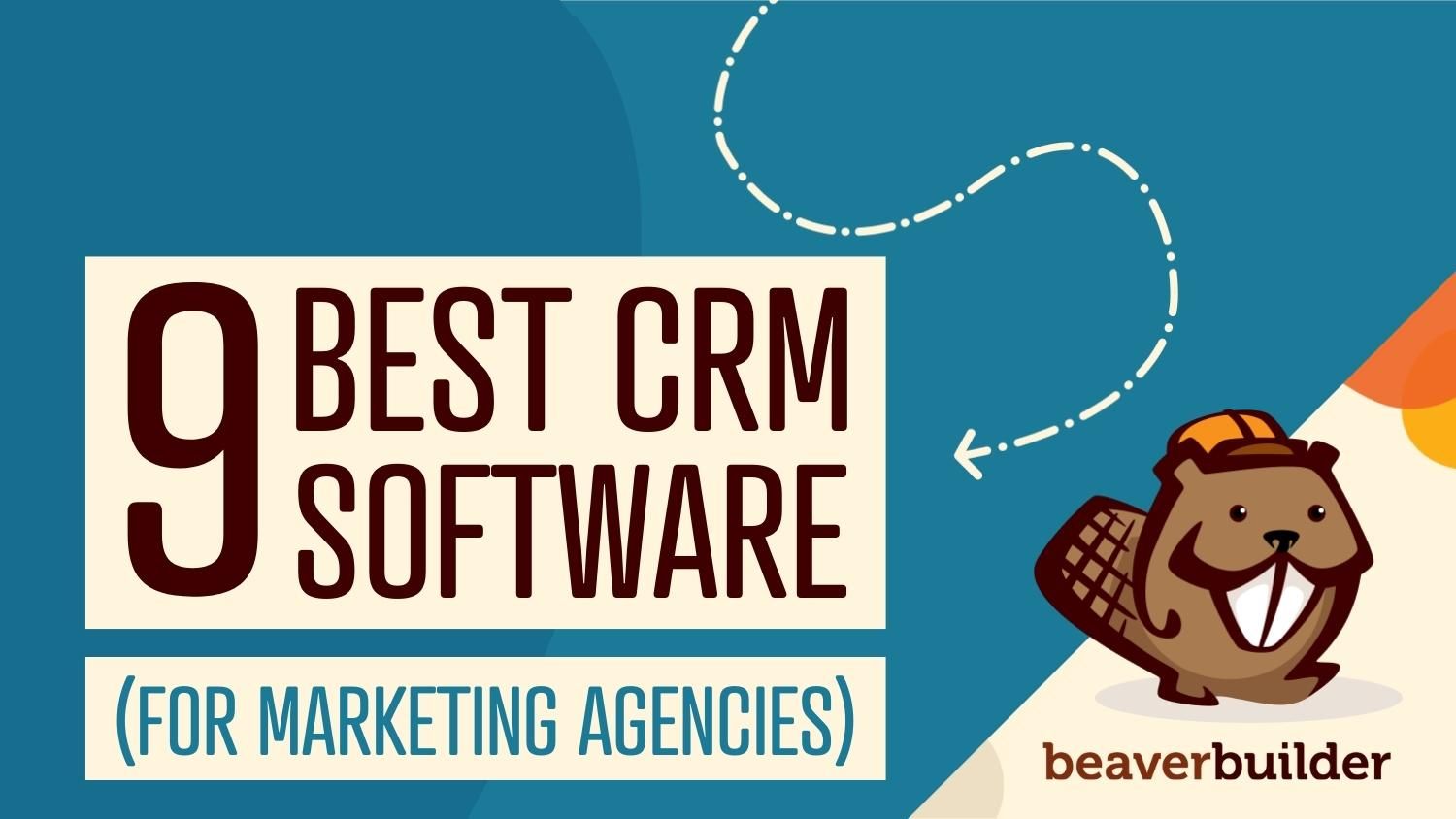 Two important objectives for marketing agencies are to improve customer experience and boost sales. To help reach their goals and…
Join the community
We're here for you
There's a thriving community of builders and we'd love for you to join us. Come by and show off a project, network, or ask a question.