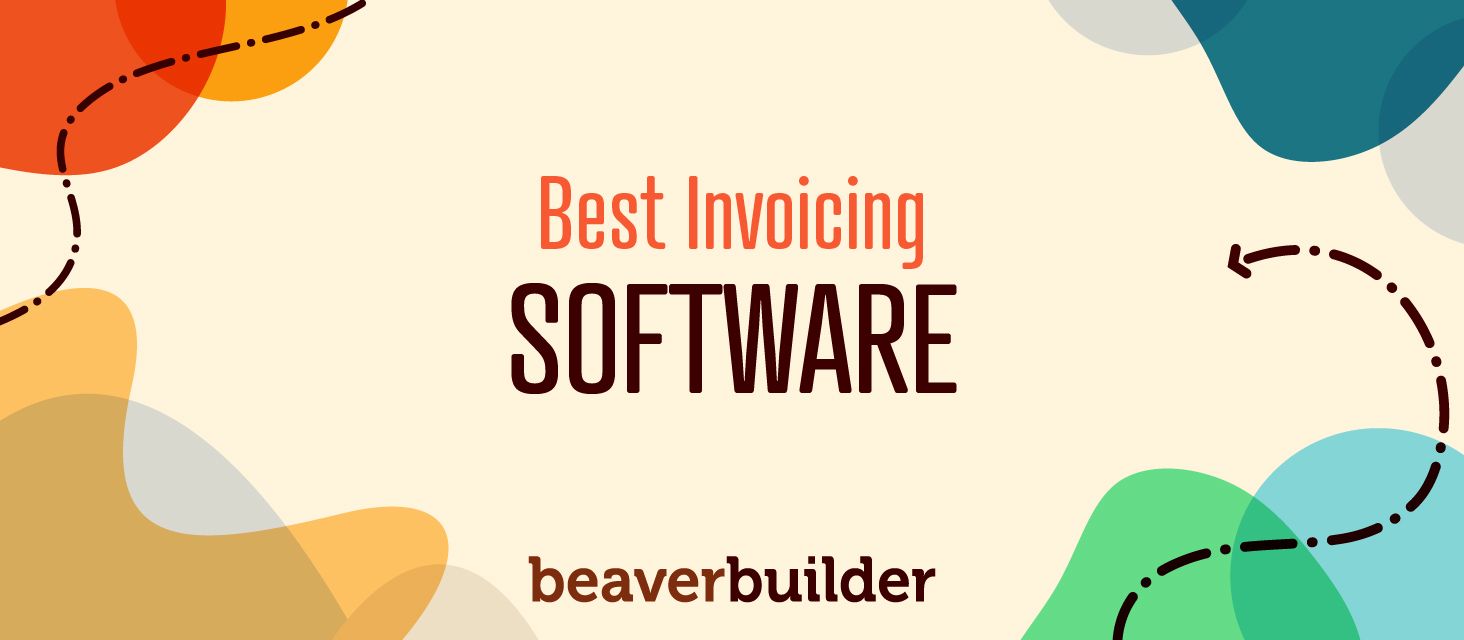 If you're in business for yourself and billing clients often, then this list of the best invoicing software for freelancers is right up your alley!
After all, manual billing becomes unmanageable quickly. And, using a document or spreadsheet to bill clients is painfully slow and tedious. Next thing you know, you've got an administrative nightmare on your hands and your productivity tanks.
When you're running a client-based business, easy invoice management is a priority. Let's face it: you've got services to deliver and a business to run. You don't have time to waste, and you certainly don't want to overlook getting paid!
That's why we are sharing the best invoicing software for freelancers like you who want to make billing and payment collection a breeze. Ready? Let's go!
1) Wave
If you're on a tight budget or looking for a standalone invoicing option, Wave is worth a look.
Wave offers multiple features to run your business smoothly, including payroll. However, the accounting, invoicing, and receipt scanning features of the app are free. So, use Wave to send as many invoices as you want at no cost!
If you want to accept online payments, you'll be able to accept credit card and bank payments on a pay-per-use basis. Wave charges per transaction so that you don't have to commit to a monthly plan. This is a convenient option that potentially keeps your costs low depending on how often you need to accept payments online.
Should you need help with accounting or bookkeeping, Wave Advisors is an available service to help you manage your finances.
Since Wave offers a free plan, there's no free trial period. And, there are no paid monthly plans unless you want to use Wave's payroll service. (However, there are payment processing fees if you collect payments online.)
2) Inly
Inly is a simple, no nonsense invoicing app that offers a budget-friendly free plan.
The free Basic plan has you covered with invoicing, online payments, and client reminders included. A paid plan adds on extra features, such as contracts, follow-ups, proposals, and forms.
Inly also has templates and messaging. Also, the app will notify you when a client mails a check and notifies your client when you receive it.
In addition to a free plan, Inly offers a Pro plan at $24/mo or $18/mo if paid annually.
3) Zoho Books
With their accounting app called "Books," Zoho offers the accounting features you need now but that can support your business as it expands.
When it comes to billing clients, Zoho Books includes more common features for accounting, such as custom invoicing, recurring invoices, and payment reminders. Some less common features include support for multiple currencies, digital signatures for invoices, deposits, and advance payments.
Zoho's numerous add-on products and integrations make it a good option if you're planning to take your business to the next level in the near future. For example, once you're ready to expand, there are add-ons like CRM, booking, subscriptions, inventory, and contact management that are easily integrated.
Monthly and annual plans are available. Monthly plans start at $9. Annual plans start at $90. Zoho offers a 14-day free trial (no credit card required).
4) Plutio
Plutio is a robust all-in-one business management app that includes more than invoicing. Features include task management, time tracking, project management, proposals, contracts, calendar integration, and client management. And those are just a few of the options!
With Plutio's invoicing, you can track invoices and accept payments via various methods, including PayPal and Stripe. Plutio also supports multiple currencies and recurring invoicing.
Other notable features include forms, surveys, and live-chat widgets that can be added to invoices, proposals, and websites. Plus, Plutio supports Wikis, which means you can create workspaces, knowledge bases, and client help centers, each with their own unique preferences and permissions.
Plutio is multilingual and available in 25 languages. It offers a 7-day trial with no credit card required. The Solo plan costs $15 a month and gives you access to all features.
5) Hiveage
Hiveage is a straightforward app that prides itself on simple, straightforward invoicing and online payment.
As a cloud-based app, Hiveage is easily accessible from any web-enabled device. Or, you can access it via an Android or iOS app if you like to manage your accounting on the go.
Although Hiveage is simple, it does all of the things you'd expect from invoicing software, including estimates, recurring billing, as well as tracking time, mileage, and expenses. It even offers reporting.
There's a free 14-day trial of the Pro plan (no credit card required). Monthly and annual plans are available. Monthly plans start at $19. Annual plans save you up to 17%.
6) Bonsai
Designed with freelancers in mind, Bonsai is an all-in-one product suite that supports you in your administrative tasks from proposal to taxes. In addition to invoicing and payment, this app includes client CRM, project management, and task and time tracking.
Bonsai offers several extras that are perfect for freelancers and self-employed workers. First, there are forms, which are great for client feedback, intake questionnaires, and lead capture. Forms make it easier to develop standard client processes to streamline your business.
Another extra noteworthy feature is Bonsai's collection of templates. Need help with a proposal, scope of work, contract or agreement? Bonsai offers a good selection of templates to make quick work of those pesky administrative tasks.
And, Bonsai goes beyond simple invoicing. Also supported are features like tipping, partial payments, and automatic late fees. If you're a business that delivers files as part of the final payment, you'll appreciate Bonsai's attachment-locking, which means that attached files cannot be downloaded until payment is received.
Monthly and annual plans are available. Monthly plans start at $19. Yearly plans include two months free.
7) AND.CO
AND CO, part of Fiverr, is an all-in-one business management software that offers invoicing, payment, time tracking, proposals, contracts, and task management.
Designed for independent workers by independent workers, AND.CO prides itself on being one ecosystem that integrates everything you need to run your business so that you eliminate inefficiencies. The software's features all work together seamlessly so that you can accomplish things faster.
For example, time tracking integrates with invoices, which means you get to skip entering your hours manually. Or, income tracking talks to the task list, and that kicks off an automatic reminder to follow up on an overdue payment.
These small time savers add up to big gains in your productivity so that you can focus on other aspects of your business.
AND.CO has two plans. The free plan doubles as a free trial. The paid plan is $18/month and comes with a 30-day money-back guarantee. The free plan has many of the same features as the paid plan but only supports one client.
8) ZipBooks
ZipBooks offers basic invoicing and payments at no cost for those who are just starting out. But if you're looking for more bookkeeping support, this app grows with your business.
As far as billing management goes, ZipBooks is compatible with multiple currencies and supports payments through all major credit cards, Stripe, and PayPal. It offers reminders, recurring billing, timed price increases, discounts, and payment receipts.
The app also has "Smart Feedback," which benchmarks your invoices and suggests ways to tweak them to improve client retention and faster payments.
When you're ready for more advanced features, ZipBooks helps with the team, customer, and expense management as well as accounting. One really unique feature is the app's data-driven intelligence, which helps you optimize your business in multiple areas.
In addition to the free plan, there are a free trial and pricing starts at $15/month.
9) Invoicera
Invoicera is perfect for freelancers searching for a simple solution to invoicing, billing, payment, and time tracking. If or when you acquire more clients and staff, Invoicera grows with you.
The app integrates with over 30 payment gateways, supports multiple languages and currencies, and offers a client portal. So, if you manage a global clientele, Invoicera helps manage these clients.
In addition to the standard features that you'd expect with invoicing software, you'll find that Invoicera includes late fees, expense management, recurring billing, and reporting.
There's a 15-day free trial plus a Forever Free plan that includes three clients. Paid plans start at $15/month. Annual plans receive a 20% discount. All plans include the core features.
10) Hurdlr
Unlike the other invoicing software mentioned in this article, Hurdlr's primary focus is on tracking business expenses, mileage, income, and tax deductions in real-time.
But the app also offers invoicing and payments that are integrated with reimbursable expenses, time tracking, and payment reconciliation. As, such, depending on your freelancing gig, Hurdlr may be uniquely positioned to support the way you do business.
Invoicing is available with the Pro plan at $10/month billed annually (aka $120 a year). Accounting and tax filing are also included with this plan.
11) Harvest
The Harvest app is all about time tracking—namely, figuring out where time is spent in relation to project costs and profit.
Knowing where your time is going may not feel synonymous with profitability, but time management is a key component of understanding improvements in your business. This is where Harvest shines.
For instance, if you're not allowing for enough time in your project estimates, you could lose money.
By making the process easier, this app tracks your billable time and expenses so that it's simple to turn them into invoices and get paid online. You can use daily timers or a weekly timesheet to track time as you go or after the fact.
When it's all said and done, Harvest transforms your time into data-driven visual reports that help you with budgeting and project management.
There's a free 30-day trial with no credit card required. The free plan is limited to two projects and one "seat" or team member. Paid plans start at $12/mo per seat and increase $12 per person. Annual payment saves 10%.
12) HoneyBook
HoneyBook is another all-in-one bookkeeping solution that includes meetings and scheduling, project tracking, contracts and signatures, and client communications.
If you're looking for an option that goes beyond invoicing to systemize your business and save you tons of time, HoneyBook is worth a look.
Extra features include read receipts, versioning for invoices, upcoming payment reminders, and status notifications. Workflows trigger emails and files that send automatically to keep business moving forward without missing a beat.
There are advantages of having several solutions in one app. It's more convenient, you'll save time, and you'll look polished and professional. However, be prepared to pay a little bit more.
HoneyBook offers a 7-day free trial with no credit card required. Monthly plans start at $40, and an annual plan saves you $80.
13) FreshBooks
FreshBooks is another all-in-one accounting and bookkeeping option that offers more than just invoicing.
In addition to accepting payments online, this app supports project management, team collaboration, proposals, and time tracking.
FreshBooks saves you up to 200 hours a year and helps you get paid two times faster. Plus, you can track expenses and organize your accounting so that either you or an accountant is prepared for tax time.
Monthly and annual plans are available. Monthly plans start around $15. Annual plans save you 10%. With a 30-day free trial (no credit card or contract required) and 30-day money-back guarantee, there's no risk to give FreshBooks a try.
14) 17hats
Anyone who has run a business from the ground up knows what it's like to "wear many hats," as they say. That's why an all-in-one suite of business tools like 17hats helps. As a freelancer, you can manage multiple roles and tasks from one tool.
17hats offers invoicing as part of a bigger feature set, including booking coordination, onboarding, and project management. You can generate invoices and accept payment online. Plus, the app automatically reminds clients about payment so that you don't have to.
17hats doesn't offer a standalone invoicing option. However, if you're self-employed and doing it all, then this could be a good solution for you.
Monthly and annual plans are available. Monthly plans start under $50. Annual plans start at $25 a month. 17hats has a 7-day free trial and 30-day money-back guarantee.
15) QuickBooks
No list of invoicing apps would be complete without Intuit QuickBooks. This well-known software has been around for a long time helping businesses of all sizes with their accounting needs.
QuickBooks is a robust accounting solution that supports a wide range of accounting needs.
For instance, it provides simple invoicing and tax help for self-employed freelancers. On the other hand, the app also offers payroll, inventory management, workflows, powerful reporting, and even live bookkeeping for bigger businesses. There's an option for nearly all business types.
With QuickBooks, you pay for added features in a somewhat a la carte manner. This is convenient to an extent. However, extra features add up quickly.
Pricing starts at $15/mo for the Self Employed plan, although promotional discounts are often offered for new customers.
A Few Final Thoughts About the Best Invoicing Software for Freelancers
While freedom and flexibility are welcome aspects of the self-employed lifestyle, many freelancers struggle with day-to-day business operations. After all, running a business is work! But the right tools lighten the workload and the stress.
Everyone's needs and budgets are different. If you're in the early stages of your business, the simple invoicing apps that stick to the basics are a good place to start.
If you're further along, you may benefit from an all-in-one solution that goes beyond invoicing to streamline your tasks and processes into a more manageable workload.
The most important takeaway here is to pick a tool that fits your budget and reduces your administrative burdens while making it easier to get paid. There's no reason to invoice manually when there are affordable—even free!—solutions at your fingertips.
Which app do you consider is the best invoicing software for freelancers? Let us know in the comments.
Interested in saving even more time running your business? Check out these online scheduling tools.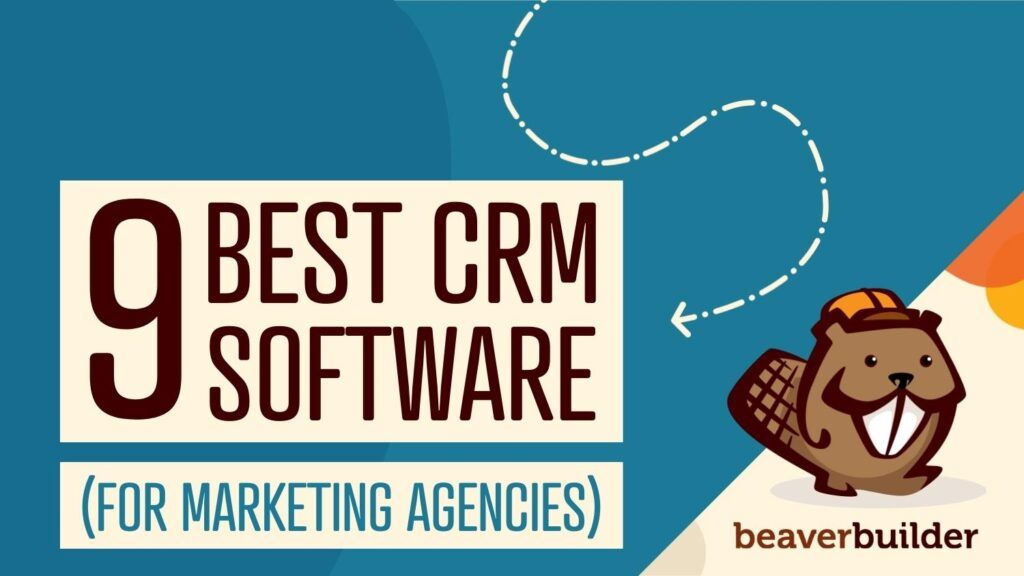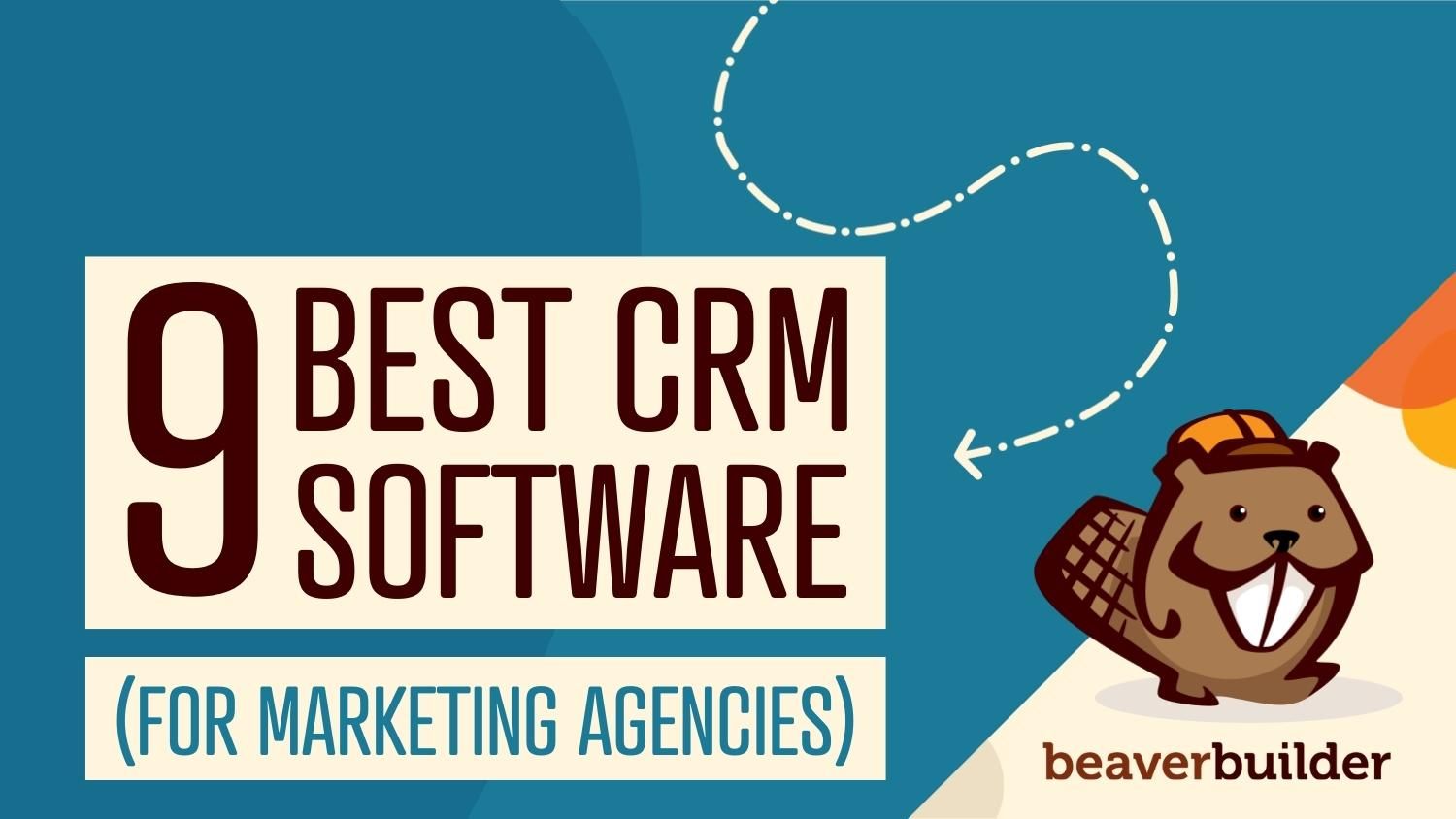 Two important objectives for marketing agencies are to improve customer experience and boost sales. To help reach their goals and…
Join the community
We're here for you
There's a thriving community of builders and we'd love for you to join us. Come by and show off a project, network, or ask a question.