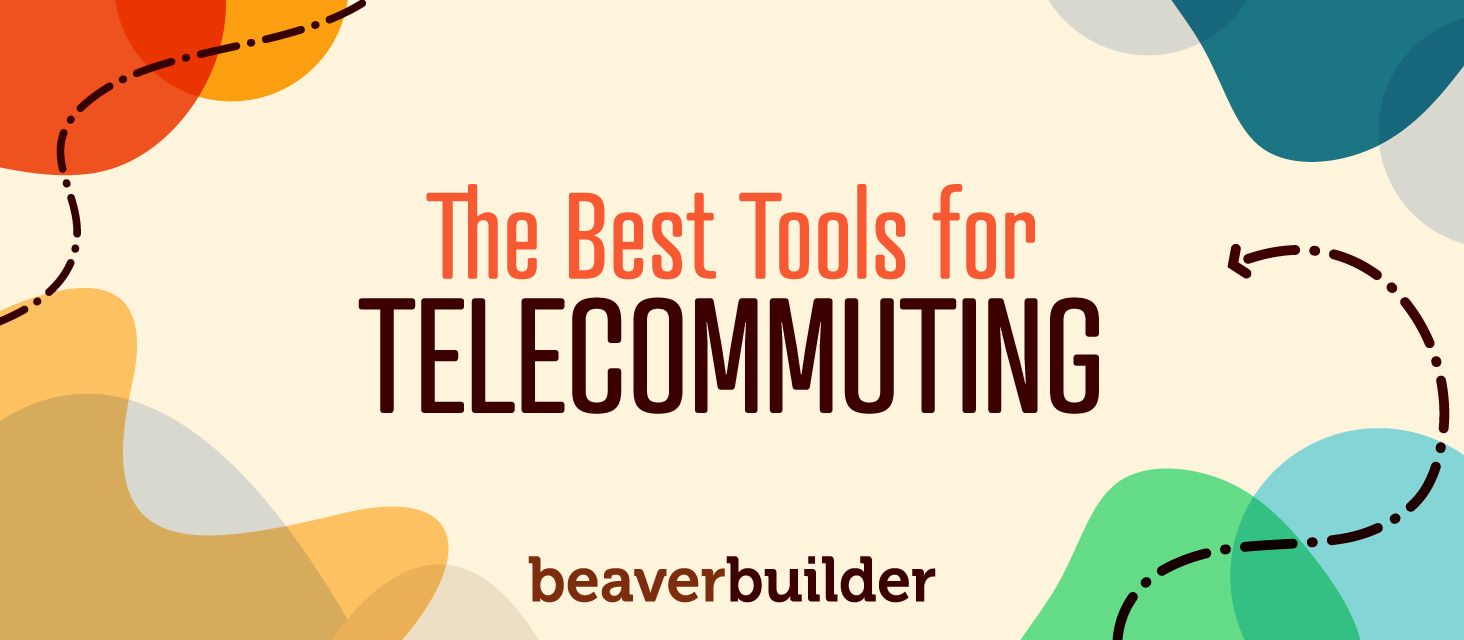 As an increasing amount of professionals search for flexible work options, telecommuting is on the rise. Luckily, evidence proves that remote working is good for both employees and businesses. With that in mind, it's no surprise that this trend is taking off.
This shift in the workforce means that remote workers will need the best tools for telecommuting, which is what we're covering in this post.
These suggestions work for both Windows and Mac operating systems. And, we've included resources to get you started!
What is Telecommuting?
Telecommuting is a work arrangement in which an individual or employee performs their job from outside a company's office.
The concept of telecommuting is typically synonymous with teleworking, working remotely, working from home, e-commuting, and sometimes freelancing.
If you fall into any of these categories, you may consider yourself a telecommuter.
What are Some of the Challenges of Telecommuting?
There are a few downsides to telecommuting. With teams separated by geography and office locations, lack of communication, and human interaction creates challenges.
Other issues include technical solutions, time tracking, meeting, scheduling, and team building.
Additionally, not every person or every business is prepared for working remotely. Telecommuting takes discipline, practice, and the right approach.
That's why it helps to have some good work from home guidance and a list of the best tools for telecommuting for getting your job done effectively.
Real-Time Messaging/Chat
Sometimes email is cumbersome and time-consuming, especially if you need an answer quickly.
The Slack app makes holding brief, real-time online conversations easy. This keeps the email clutter to a minimum.
Slack integrates with other popular tools, such as Google Drive, Dropbox, Zoom, Asana, Outlook, and much more.
There's a free plan that offers just the right amount of functionality for communicating with colleagues.
If you need more features, you can advance to a paid plan for options like group voice or video calls, screen sharing, and guest access.
Resources for Using Slack
File Sharing Through Cloud Storage
Whether you need to view coworkers' files or make edits, real-time file sharing is critical to online collaboration. Some companies offer a network shared folder, which means that you can access and share files within the corporate firewall.
However, if a network shared folder isn't an option or a requirement, consider file sharing via a cloud storage provider.
Storing files in the cloud mean you don't have to worry about losing your data since it's backed up.
Another advantage of cloud storage is that you can easily share your files without having to send them through email or an app.
And, this isn't just about storing and sharing files. The key is to move beyond simple cloud storage to select an option that allows real-time collaboration on documents and instantaneous syncing.
The best options are user-friendly, secure file sharing options that integrate with other apps and business systems.
That's why Google Drive Enterprise is an effective app for collaborative file sharing. Google Drive is part of G Suite, although you can purchase it as a standalone.
It's easy to set up and excellent for document collaboration with features like comments, assignments, tagging, versioning, and more.
You can use Drive with hundreds of integrated apps, including DocuSign for e-signatures, Slack, and Lucidchart Diagrams.
Another perk of Drive is that you get access to Google Doc, Slides, and Sheets, which are great alternatives to Microsoft Office. Plus, Drive lets you open over 40 different file types and work on Microsoft Word files straight from Drive. And, this is just the tip of the iceberg!
If you're in a highly regulated industry, then enhanced security measures and added encryption may be necessary with Google Drive.
Resources for Using Google Drive Enterprise
Video Conferencing
When it's time to meet with people who live in different locations, nothing beats video conferencing to stay connected.
Video conferencing apps bring together teams and facilitate one-to-one meetings with a few clicks of a mouse.
You can even hold online events using video conferencing services.
At the top of the list in this category is Zoom, a cloud-based standalone service for video conference meetings, audio conferencing, webinars, meeting recordings, and live chat.
With Zoom, you get nearly all of the same characteristics of a traditional conference plus so much more, including:
whiteboard
screen sharing
file sharing
chat
meeting recording
joining via call
hand raising
polls
direct messaging (private messaging with participants)
In addition to practical features, Zoom's Touch Up My Appearance and Virtual Backgrounds make both you and your office setting ready for prime time!
Zoom's functionality goes beyond simple video conferencing.
For instance, you can use it for phone service and chat too. And with a robust free account option, there's really nothing stopping you from a top-notch video conference experience.
Note: If you're already using Microsoft Teams or G Suite, then it makes sense to utilize the video conferencing tools that are a part of those products, namely Microsoft's Skype and Google's Hangouts Meet.
Resources for Using Zoom
Screen Recording
Sometimes, you just need to see something to understand it. That's when screen recording and screenshots come in handy.
Screen recordings explain a concept, provide customer support, train a new employee, demo a product, or report an issue. The visual makes the difference!
You can use a free and simple option for screen recording, such as the Chrome browser extension Loom. Loom's free version records your screen, voice, and face. Then you can share your recording via a link.
If you desire more functionality, then Screencast-O-Matic is more robust. It includes a screenshot tool as well as additional editing tools. There's a free version, and individual plans start at under $20/year with team plans starting at $9.50/month for 10 computers.
The screen recorder you choose depends heavily on your needs, budget, and level of expertise at video.
Both Loom and Screencast-O-Matic are good solutions that get the job done without needing much experience in video recording and editing.
Resources for Using Loom and Screencast-O-Matic
Project Management
To keep everyone on the same page when it comes to project tasks, timelines, and deadlines, a project management app is a must-have.
One repository for project coordination and communication is essential to stay on course and meet those important milestones.
Many project management apps also include file storage, file sharing, chat, and other functions that are mentioned above from standalone apps.
That means managing your projects through an app could save you money and hassle by being an all-in-one solution for collaboration as well as for project management.
While there are many good choices, two of the best telecommuting tools for managing projects are Asana and Basecamp.
The two offer similar functionality with slight differences. Asana's features are slightly easier to use whereas Basecamp's standard security and privacy offering is a bit better.
A big plus is Asana's free plan that accommodates 15 team members with fairly robust features for simple project planning and management and a very intuitive user interface. However, monthly fees start at $10.99/month per user, which may be cost-prohibitive for some.
This is where Basecamp's $99/month flat fee makes it stand out.
So, it really depends on your needs, budget, and personal preference. Since Basecamp offers a free 30-day trial, you can give both a try before deciding which one best fits your requirements.
Resources for Using Asana and Basecamp
Productivity Apps
The assumption is that telecommuters perform highly focused and super productive work due to fewer office distractions, cubicle conversations, and impromptu meetings.
However, that isn't always the case. There are plenty of times when you need some help to focus–whether it's to stop distractions or reduce wasting time.
Thankfully, there are productivity apps designed to improve your concentration and focus.
Music
Brain.fm and focus@will are apps that use the science of custom-designed music to combat distractions, boredom, and attention fatigue.
Distraction Blockers
Tools like RescueTime, FocusMe, Mindful Browsing, and Freedom block access to distracting websites and apps so you can get back several hours a day of productive time.
Timers and Time Tracking
If you enjoy time management systems like the Pomodoro Technique, then you'll appreciate timer apps that keep you on point.
Toggl, TimeDoctor, and focus booster are timers and time trackers that keep you focused on the task at hand while analyzing how much time you're investing on tasks and projects.
These tools also remind you to take regular breaks, which can boost your brainpower and productivity.
Resources for Productivity Apps
Password Management
Your password is the first line of defense against hackers who want access to your and your employer's data and systems. For this reason, you must create secure passwords and keep them out of the hands of others.
The most secure passwords are long and include a combination of meaningless letters, numbers, and special characters. Unfortunately, secure often means creating passwords that are impossible to remember!
Apps like LastPass and 1Password make managing your passwords easy.  Plus, these apps create more secure passwords for you, which is important for security.
And, password managers can even fill out your username and passwords for you to make logins super speedy.
You won't regret a tool that makes logging into websites faster while also reducing security risks.
Resources for Password Management
Cloud Backup
To protect your data in the event of a theft, fire, water spill, or natural disaster, it's safe to have it backed up on a server in a professional data center.
BackBlaze is a reliable backup service that saves data automatically, has unlimited storage, and offers a lot of valuable features at an affordable fee.
Resources for Cloud Backup
Encryption
Encrypt your computer's folders, files, or entire hard drive to protect the data in the event your computer is stolen or hacked.
Depending on your operating system, you may have the option for encryption already available. The business editions of Windows have BitLocker whereas FileVault comes with Mac's OS X.
If you don't have access to either of those, check out AxCrypt. AxCrypt is multilingual and provides strong security, including protecting files saved on Google Drive and Dropbox.
Resources for Encryption
Virtual Private Network (VPN)
A VPN secures the passing of data when you're accessing private company servers or using an insecure public Wi-Fi network (like at a cafe or at the airport).
A VPN takes the information being transferred across the internet and encrypts it so that it can't be read if intercepted.
There are many options to choose from when it comes to VPNs. According to PCMag's VPN reviews, TunnelBear is an easy to use, affordable option that even offers a free plan.
In tests completed by Wired, ExpressVPN had the fastest connections and was the only VPN verified to not keep customer logs, making it the publication's choice as the VPN "best for most people."
Resources for VPNs
**A Note About Security Tools
Securing your computer protects you and your employer. A computer security breach means hackers could do more than cause you personal harm.
They could also gain control of proprietary information, including customer and corporate data, and much worse. Mitigate risk in advance with a few security tools.
However, if your employer provides a computer with the necessary security protocols, then security tools are likely managed by an IT department.
Headset
With teleconferences and more phone discussions, you'll want to make conversations comfortable for your ears and arms.
The microphone through your computer may create a lot of noise interference and isn't very private.
Plus, you don't want to have to hold your smartphone or old school telephone for an hour during a meeting. A headset microphone will give you hands-free operation and tons of privacy.
There are plenty of variables when it comes to headsets. You can have a single or double earpiece. There are corded and wireless options and some have noise-canceling technology.
It's up to your personal preferences.
For a good quality, budget-friendly, plug-and-play headset consider the Logitech 390.
It's a lightweight USB-A headset with padded ear cups, basic noise-canceling technology, and in-line controls for volume and mute. Plus, it's compatible with Windows, MacOS and Chrome OS.
Of course, AirPods and earbuds are an option. Just make sure the earbuds have an inline microphone; otherwise, no one will be able to hear from you!
Resources for Headsets
What's Your Favorite Tool for Working Remotely?
We hope this list of the best tools for telecommuting has provided some valuable insight!
Whether you're a seasoned telecommuter or brand new at remote work, these tools make working outside of the corporate office simpler, more secure, and more productive.
And, you won't sacrifice team building and interaction either!
We've shared some of our most effective tools for working remotely, so now it's your turn. What tool can't you live without when you are telecommuting?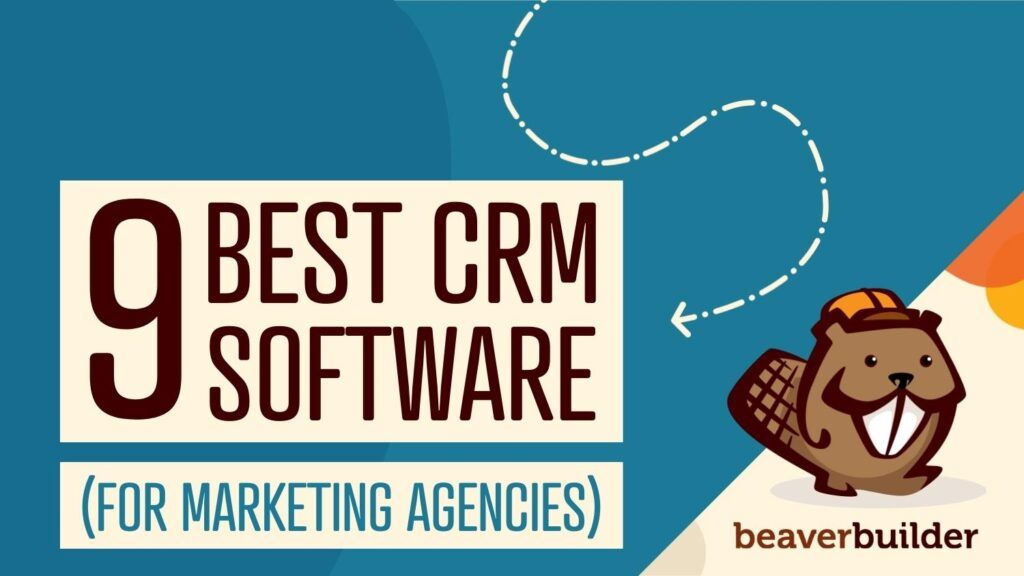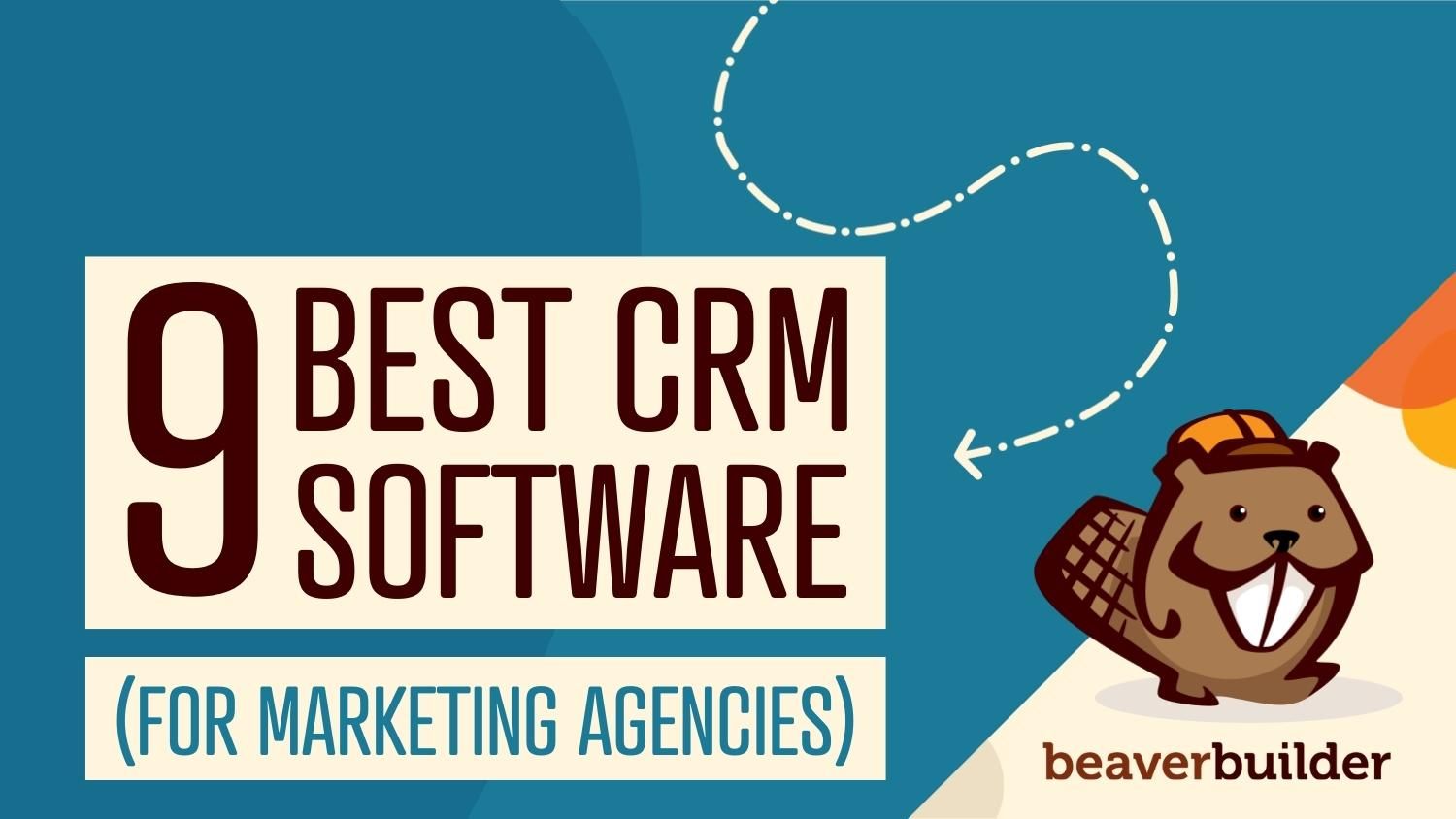 Two important objectives for marketing agencies are to improve customer experience and boost sales. To help reach their goals and…
Join the community
We're here for you
There's a thriving community of builders and we'd love for you to join us. Come by and show off a project, network, or ask a question.