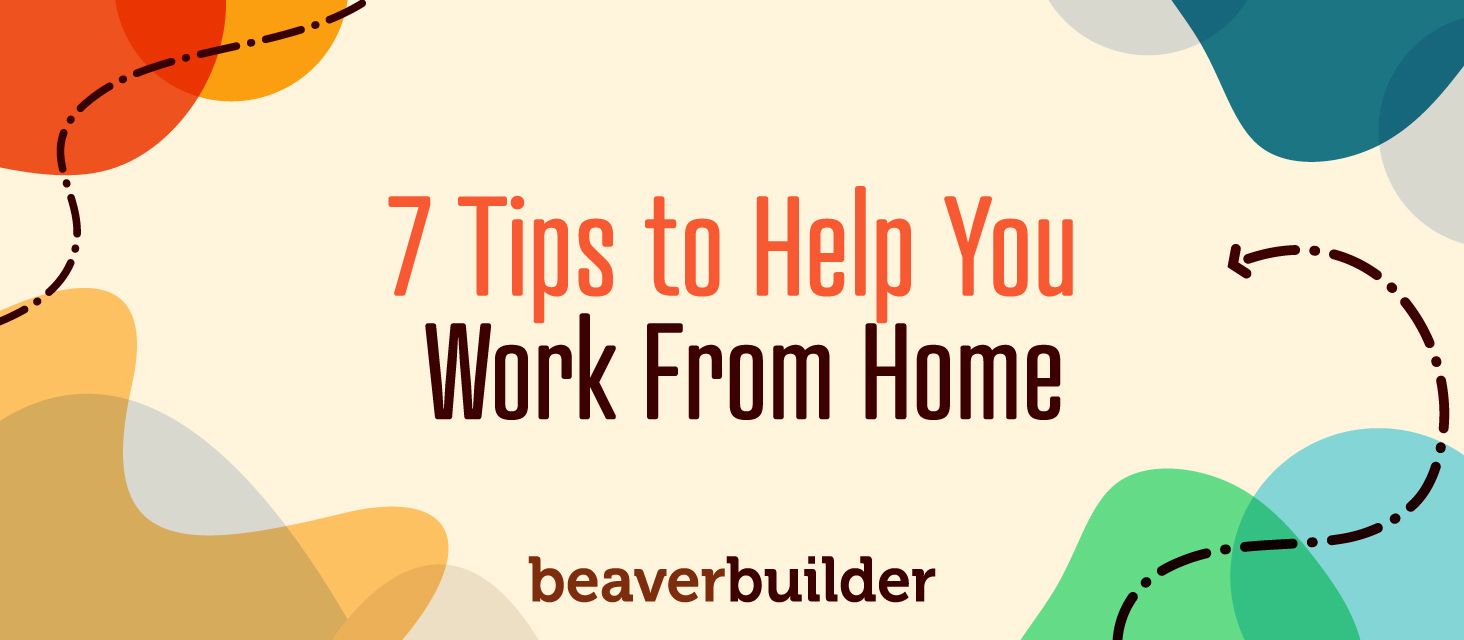 Are you in need of some work from home tips because the coronavirus pandemic forced you to stay home or to share your home office? We've got you covered!
After all, not everyone is effective at combining work life and home life. Once you add in family dynamics, less personal space, the kids, and a whole "new normal" of sheltering in place, you can find yourself in a sticky situation.
The disruption in your daily work routine often affects relationships, causes stress, and decreases productivity. That's why, in this post, we're talking about things you can do when unexpected changes happen to your office environment.
This insight will keep your productivity—as well as your sanity—in check when your regular working routine is disrupted.
1. Shift Your Mindset
The best place to begin is with your mindset. Your outward actions and reactions reflect how you're dealing with things internally. Feeling annoyed, angry, and resentful? A bad attitude or negativity about the current situation—pandemic or otherwise—sabotages your creativity, problem solving skills, and overall effectiveness. If you're not in a good head space, it shows!
Without commute time or a private work space, the transition from family to work mode could be a challenge. When the family or roommates are home, it may feel like the weekend. Mentally prepare yourself to stay focused on work during work time and focused on family during family time.
Inevitably, you'll be tempted to work when you're with the family and vice versa. But, try to keep work and home life separate. Set mental boundaries between the two. Otherwise, one will distract from the other, which will negatively impact your productivity and your relationships.
Mindset Tips
Pretend that you are going into the office so that your mindset and behavior are prepped for work.
To stay positive, appreciate the opportunity to work from home or with loved ones nearby – especially when plenty of others are alone or unable to work remotely.
Avoid an "always on" mindset by creating boundaries between work and home life.
2. Block Time on Your Calendar for Daily Tasks and Distractions
In this new normal, you may be presented with no-so-normal working hours. Whether you're unfamiliar with working remotely or with having people around during the day, it's time to revisit your schedule.
Changes in your environment may affect your time and ability to get work done. Also, you may have new responsibilities at home or at work due to the current situation. So, the schedule that used to work for you may not anymore. Review your calendar and update it as needed.
If you didn't set a schedule before, now's the time to start. Try time blocking your calendar so that you're setting aside time to accomplish tasks. Set specific time blocks for each task, meeting, appointment, responsibility, and event on your calendar. Time blocking keeps you focused, reduces wasted time, increases productivity, and minimizes overwhelm.
Depicting your hours visually in this manner also provides a more realistic view of your schedule. You can more easily manage your expectations when it comes to what you can accomplish in a day or week.
Time blocking isn't limited to your work meetings and projects. Make sure to include your personal goals for each day, including exercise, reading, chores, professional development, or even breaks. If things don't go as planned, you can always move those blocks of time around. But, at least you've accounted for your tasks, which will help you accomplish your goals.
A calendar provides more structure to your day, which is something you may crave, especially if you're dealing with more chaotic surroundings. And, it helps you stay productive and on task.
Scheduling Tips
Try out different calendar apps to find out which one works for you. Google Calendar is free and a good place to start.
Set notifications or alarms that coincide with your time blocks so that you don't forget to follow your schedule.
Block time on your calendar for everything—breaks, fun time, and morning/evening rituals included—with the idea that your schedule can change but your tasks will still be accounted for.
3. Listen to Music to Increase Focus and Reduce Distractions
In a cubicle setting, you're prone to interruptions by co-workers. But at home, you've got distractions from kids, spouses, pets, media, entertainment, and outdoor activity to contend with. How will you quiet the noise long enough to be productive?
One proven method is to listen to music. However, it has to be the right music! And, the right music varies depending on your work at hand.
Studies show that lyrics distract you when you're working on tasks that require learning new information or that need intense focus. That means skip the music when you're taking a Beaver Builder course!
On the flip side, if your task is mundane and repetitive, more upbeat music with lyrics helps. So, your work will mandate the type of music that will be the most beneficial for your productivity.
According to the app [email protected], neuroscientists discovered that personalized music can help you focus, reduce distractions, and maintain productivity when working. So, look for music designed specifically to support you while you work.
For instance, [email protected]'s scientifically designed instrumental music minimizes distractions to improve focus and productivity. It customizes and changes the characteristics of music at the right time intervals, which results in an increase of focus time by 200-400%!
When the kids are screaming during play time, put on your headphones to reduce your distractions and increase your focus.
Tips for Using Music to Improve Your Concentration
Listen to different types of music to assess which one works best for you (if any).
Try ambient music like a flowing stream, waves crashing, rainfall, and classical tunes (especially Mozart).
Alternate between periods of music and no music.
Sign up for a trial from [email protected] to try music designed to keep you focused for longer.
4. Communicate with Your Cohabitants and Coworkers
Communication failures lead to problems in any relationship—work or otherwise. That's why it helps to talk to your teammates and housemates on a regular basis.
For instance, if you're new to working remotely, you may not have a plan for touching base with your coworkers. Frequent discussions may have been something that just happened as part of the office environment. Now that you're home, more effort will need to take place. Set meetings to check in, follow up, and keep in touch since the in-person, impromptu hallway huddles aren't happening.
If working from home isn't new to you but your family's presence during the day is, talk to them about your expectations and theirs. Same goes for a roommate who is now home and around more. With everyone inside a residence, old routines will be disrupted and new routines will need to happen.
Communication Tips
Check in regularly with coworkers, colleagues, business partners, roommates, and family as appropriate to stay on the same page about house rules and boundaries.
It's better to over-communicate than not communicate enough, so err on the side of sharing rather than keeping information to yourself.
If you have a chain of command at work, be proactive and keep a progress report – even if it's not required. Tracking your work can help in the future if there are any doubts or questions about your projects and hours.
Ask those around you for feedback on how they feel about you working from home to ascertain if you can make improvements.
5. Set Boundaries
When the line between work and home is blurred, things can get messy. Although freedom and flexibility are perks of working remotely, at times they can lead to trouble. This is especially true when your daily rituals are interrupted or broken. Set boundaries to avoid excessively long work days, interruptions, or even your own laziness and complacency.
For example, friends and family may not respect your need to work when you're at home. Or, you may really want to watch a new release on Netflix rather than attend a meeting. Observe work hours as needed and recognize that your priority is work not play—and make sure others are aware of this as well.
On the other hand, avoid overworking. Resist the urge to answer nighttime work emails from bed. If coworkers reach out to you late in the evening, don't fall into a bad habit of responding. Set boundaries with yourself and your coworkers by keeping regular work hours.
That's not to say you can't enjoy some flexibility with your schedule. Just be sure to create boundaries related to your time. This will make squeezing in laundry, dog walks, and playtime with kids easier to accommodate without sacrificing your productivity.
Don't forget to set boundaries in your physical location. To work undisturbed and more effectively, designate a private work area. Physical boundaries help family members and roommates take your work hours seriously. A dedicated work space also reduces interruptions and distractions by reminding others that your attention is off limits.
Tips to Setting Boundaries
Set standard hours of availability for your work schedule to help maintain boundaries with coworkers and your household.
End your work day at the designated time and don't return until the next day to keep work life separate from home life.
Incorporate "no" into your vocabulary to help avoid interruptions from those who don't respect your work hours.
6. Socialize with Others
Studies show that people feel happier when they socialize. In fact, socialization makes you more resilient to stress, kills pain, improves memory formation, and prevents mental decline.
So, just because you're at home doesn't mean that you should abandon the water cooler chats, cubicle visits, interaction with colleagues, networking, and lunch dates. However, you'll need to make an effort to plan these social interactions in a digital setting.
Think about the importance of talking to others and networking. Casual conversation is important for your job. Team building, connecting with others, and fostering business relationships are key components to success. And, you still need a sense of community and belonging, which contribute to a feeling of comfort and stability.
It's also important to take a break from work, laugh, and give your brain a chance to rest during your work hours. That's why lunch out of the office or away from home is useful to your productivity. Change your weekly lunch meet up to a FaceTime, Zoom conference, or phone call as you both eat.
Don't overlook social meetings and shared experiences. Continue your daily, weekly, and monthly social routines to check in, stay upbeat, energetic, and in touch. Working from home is not about isolation!
Tips for Socialization
Host a weekly or bi-weekly video conference call through an app like Zoom or Skype so that you're communicating face-to-face with at least one person outside of your household. (This will inspire you to look presentable at least once a week!)
For remote team building, have some fun by playing online board games and puzzles. (Need more ideas? Check out these suggestions from TimeDoctor.)
Host a digital happy hour with coworkers, friends, or even family. It helps to talk about things outside of work.
Start a virtual book club.
7. Manage Stress
Disruption in your routine and rituals causes stress, anxiety, and overwhelm. And, if you're working remotely due to a personal crisis or a pandemic, there's likely more stress from the situation at hand.
With the transitions you're dealing with, don't forget to practice good self care. You may get so wrapped up in managing work and family that you overlook your own needs. Maintaining your physical and mental health is important. Take regular breaks, stay hydrated, exercise, eat regular meals, meditate, and try to get a restful night of sleep. While these actions seem simple and obvious, they often get overlooked during stressful times.
If the kids are suddenly home, you may need help taking care of them. Hiring a babysitter is ideal. However, if that isn't possible, try taking turns watching the children with your spouse or partner. Schedule your work in shorter intervals for more breaks throughout your day to interact with the kids.
Also, keep your work/home life balance in check, which will reduce stress. Make an effort not to check work email outside of your designated office hours. Follow the boundaries you've created so that you're getting work done but not overworking. And, get your family or roommates to help with house cleaning, cooking, grocery shopping, and other chores.
Tips for Stress Management
Take housework breaks to knock out a quick household chore and distract yourself from anxiety or boredom.
Stretch every hour to give your body and mind a rest from the computer and desk.
Find ways to recapture normalcy, such as regular hours, getting dressed in professional clothes, and working in your office rather than from your bed.
Start a hobby.
Eat healthy foods, and avoid frequent snacking that is really a result of boredom or stress rather than hunger.
A Few Extra Tips to Ponder When You're Working From Home
Your new work environment may be a change you're happy about or one that causes angst. Or, perhaps a bit of both!
Either way, these work from home tips will help you to maintain a sense of normalcy and reduce the stress that often accompanies change.
No matter what your new normal looks like, remember these important pieces of advice:
Don't be afraid or embarrassed to ask for help. Reach out to coworkers, family, or friends if you need help, guidance, or a supportive listener.
Be patient with yourself and with others. These work and lifestyle changes aren't unique to you. Those around you are having to deal with the changes as well.
How you respond and react is up to you. The glass is either half empty or half full; it's your choice how to move forward when life doesn't go as planned!
Over to You
Whether you're a seasoned pro or a new remote worker, what's your own favorite work from home tip that you'd like to share? Tell us in the comments below.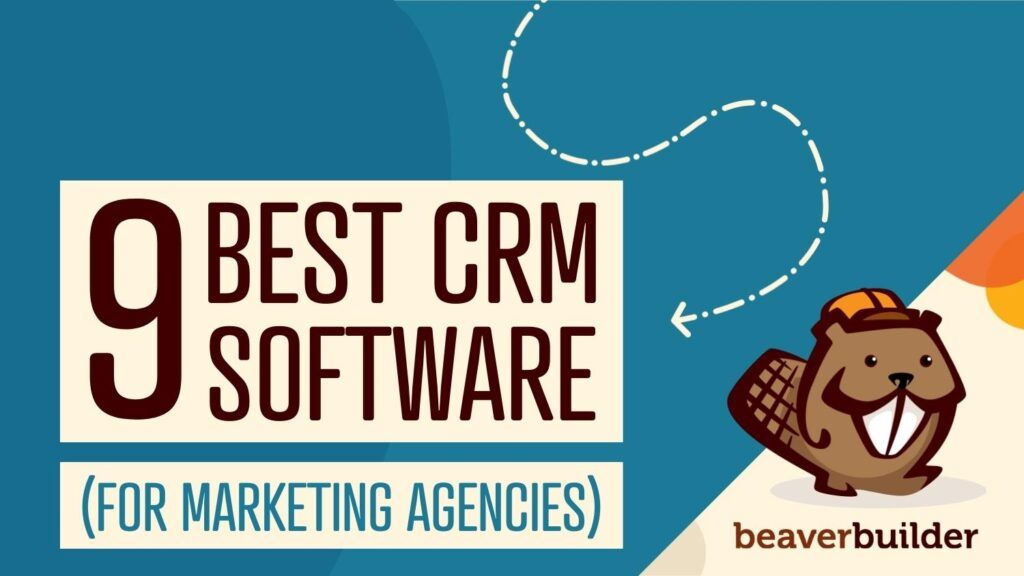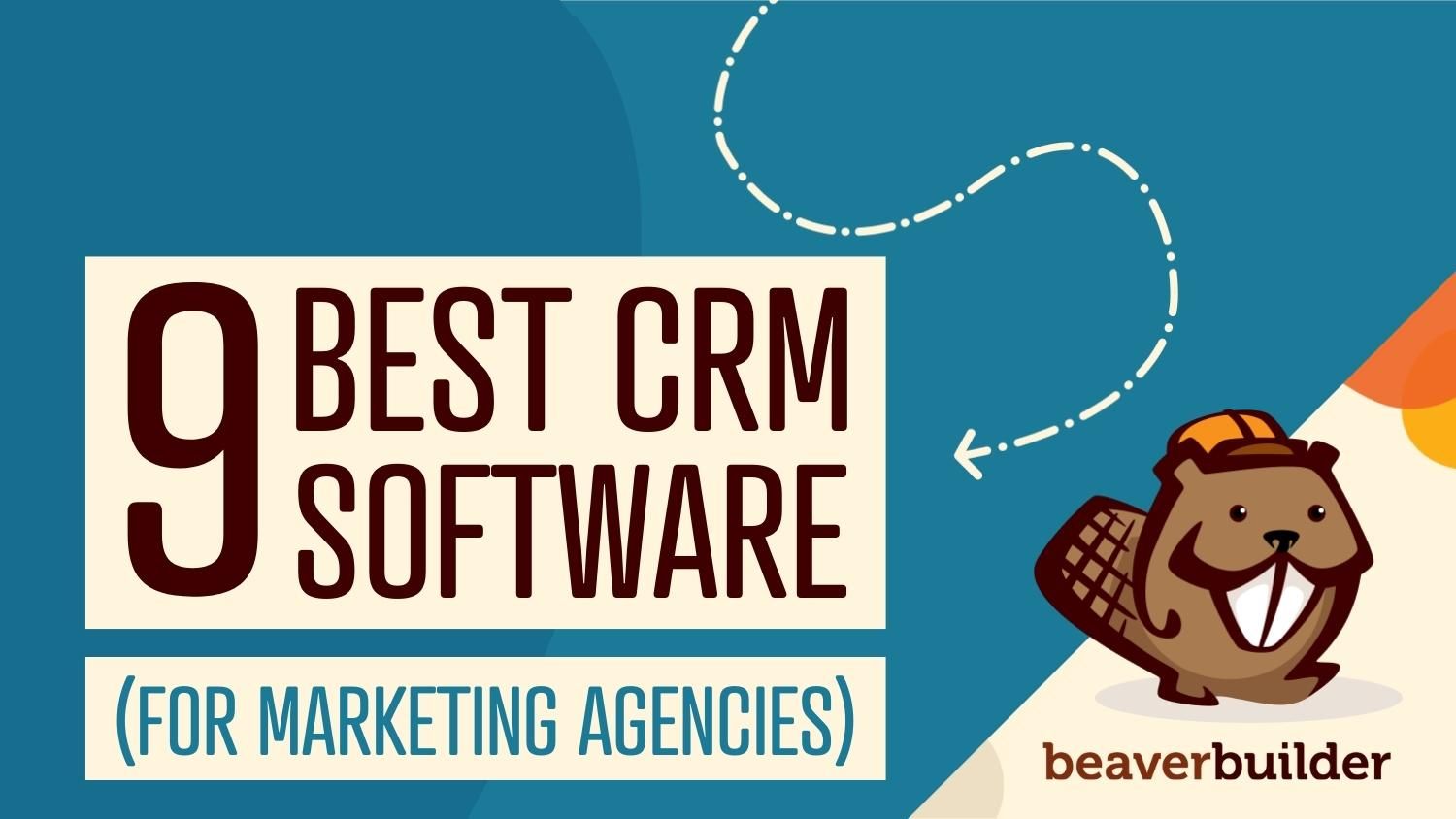 Two important objectives for marketing agencies are to improve customer experience and boost sales. To help reach their goals and…
Join the community
We're here for you
There's a thriving community of builders and we'd love for you to join us. Come by and show off a project, network, or ask a question.