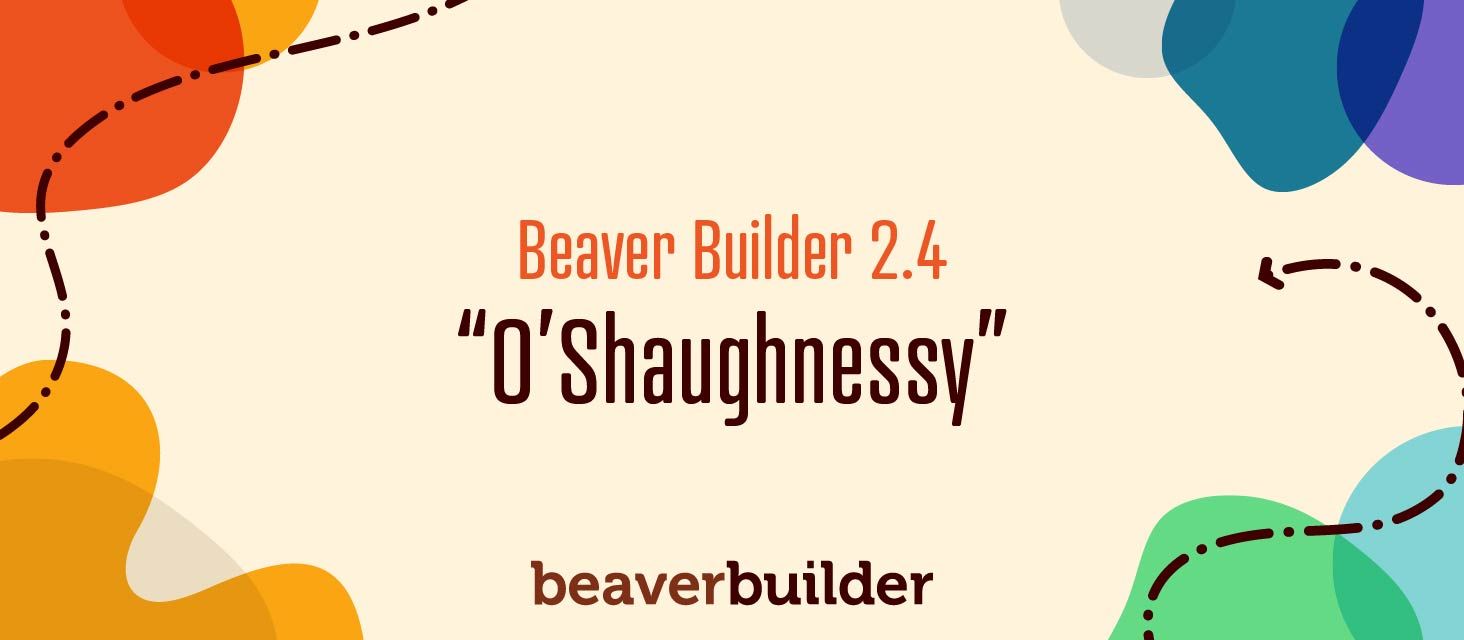 Beaver Builder 2.4 "O'Shaughnessy" – Free Version Update, New Modules, Assistant Integration
Beaver Builder 2.4 "O'Shaughnessy" is ready. You can download a copy from
your account page
and start using it today. See all the enhancements from our
Change Log page
.
Hi there! Exciting news, we have a major update just released. Beaver Builder 2.4 "O'Shaughnessy" – named after the O'Shaughnessy Dam in Yosemite Park – features new modules, templates, and some additions to the free version of Beaver Builder! Along with various other enhancements and fixes, 2.4 also brings all of the power of our new plugin, Assistant, to Beaver Builder…
Assistant Integration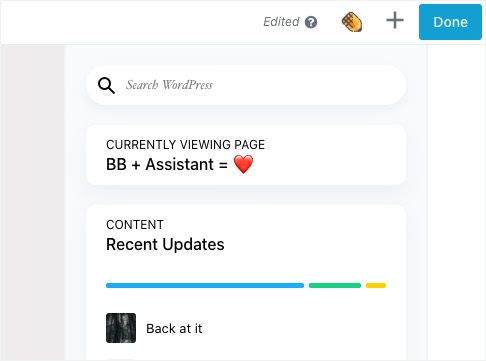 Over the last year, we've been working on a new project called Assistant. It's a free plugin to help navigate your WordPress site and handle quick tasks without needing to go to the WordPress Admin area.
With this update, when both plugins are installed, a new Assistant icon will appear in Beaver Builder's top bar giving access to all of Assistant's functionality! Reversely, a new option to toggle Beaver Builder is available on applicable pages in Assistant.
This addition has already removed countless page refreshes from my workflow. Now you can finally update a page's title and slug from the frontend. You can use any of Assistant's features like the labeling system, search, and media manager right alongside Beaver Builder. Learn more about Assistant here.
New Modules
Modules are the building blocks of any page. In O'Shaughnessy, we are adding 4 new modules; List, Button Group, Search, and Login. The Search and Login Modules are particularly useful when building site-wide headers and footers with Beaver Themer.
List Module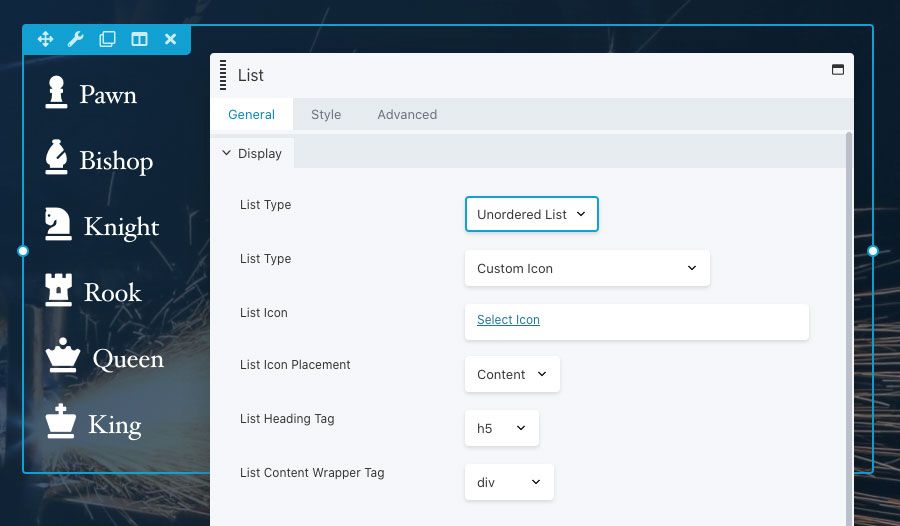 Lists in Beaver Builder have been available by entering markup in an HTML module. In 2.4, the new List Module makes it easy to create and style lists without dealing with any code. You can create regular, ordered, and unordered lists. List items can be styled and contain any combination of headings, icons, and rich text.
Button Group Module

Buttons on webpages like to come in twos. Yes/No. Enter/Exit. Previously, one could create multiple buttons in Beaver Builder and arrange them side by side using columns. The Button Group Module simplifies this design by allowing multiple buttons to be created using a single module. The buttons can then be arranged and styled as a group!
Search Module

The Search Module generates a search form that can be placed anywhere on a page. It uses WordPress' search functionality by default but can be customized or set to display search results in a pop-up window using AJAX (i.e. no page refresh).
Login Module

The Login Module generates a dynamic customizable login form anywhere on your page. When published, the form will change to a log out button if the user is already logged in. The form styling and redirect path are customizable as well.
Free Version Update
We plan to update Beaver Builder Lite a short time after we update the premium versions of Beaver Builder.
Users of Beaver Builder Lite, the free version of Beaver Builder that is available on the WordPress repo, are getting some new goodies in this update too. We're making more modules available in the free version and, for the first time, adding several pre-made page designs.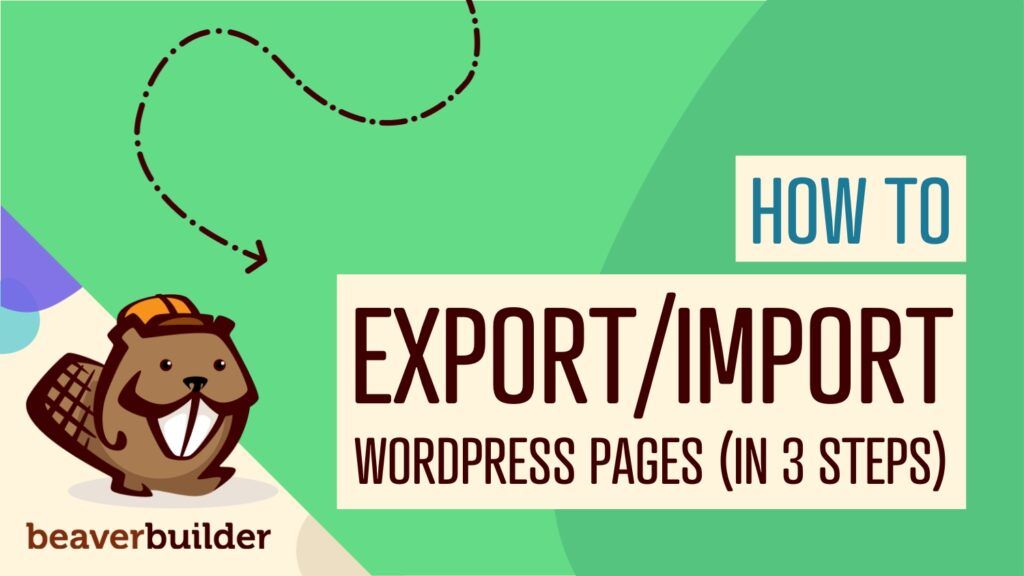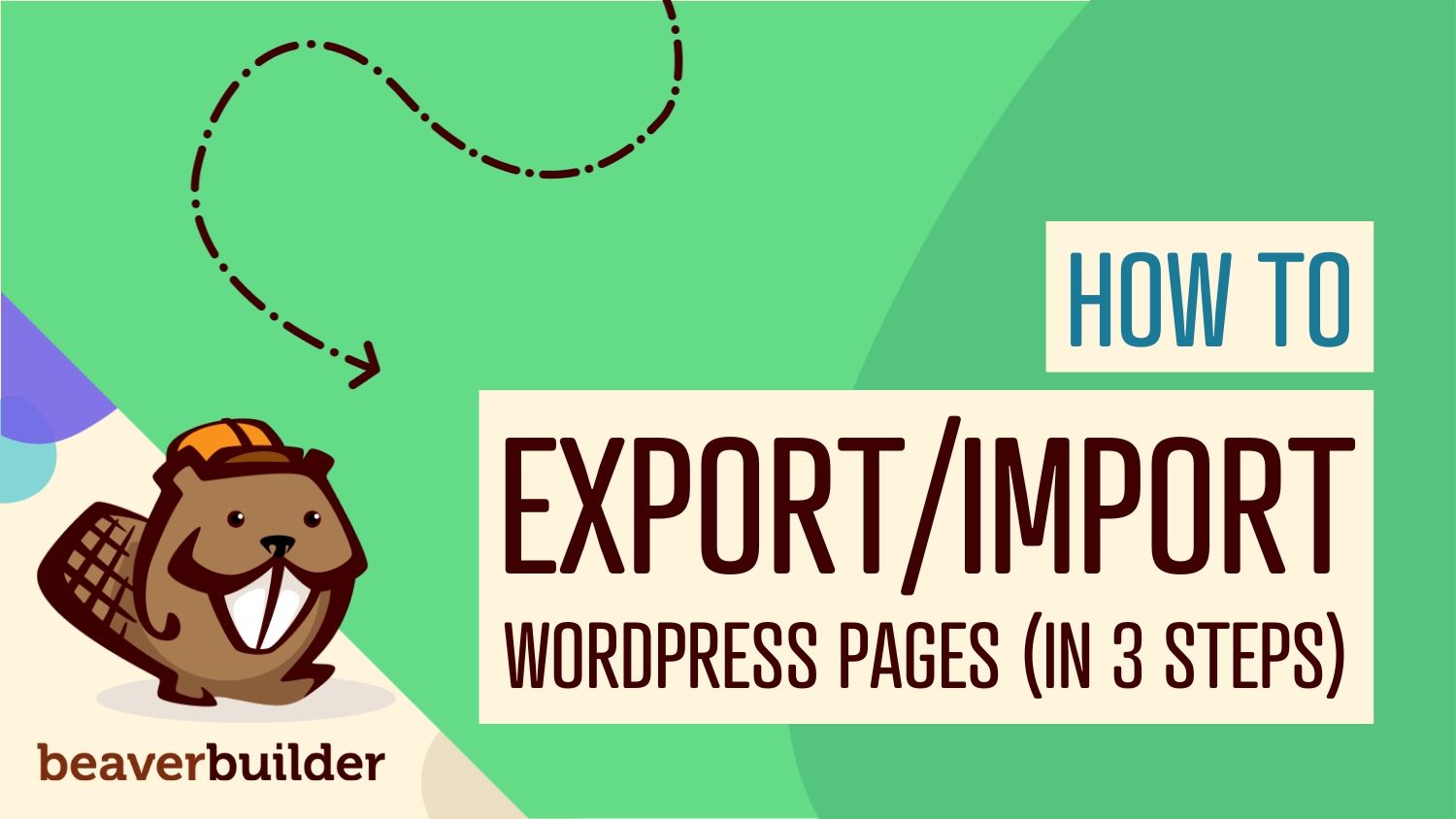 By default, WordPress has built-in tools for exporting and importing your entire website or just your posts and pages. Fortunately,…
Join the community
We're here for you
There's a thriving community of builders and we'd love for you to join us. Come by and show off a project, network, or ask a question.