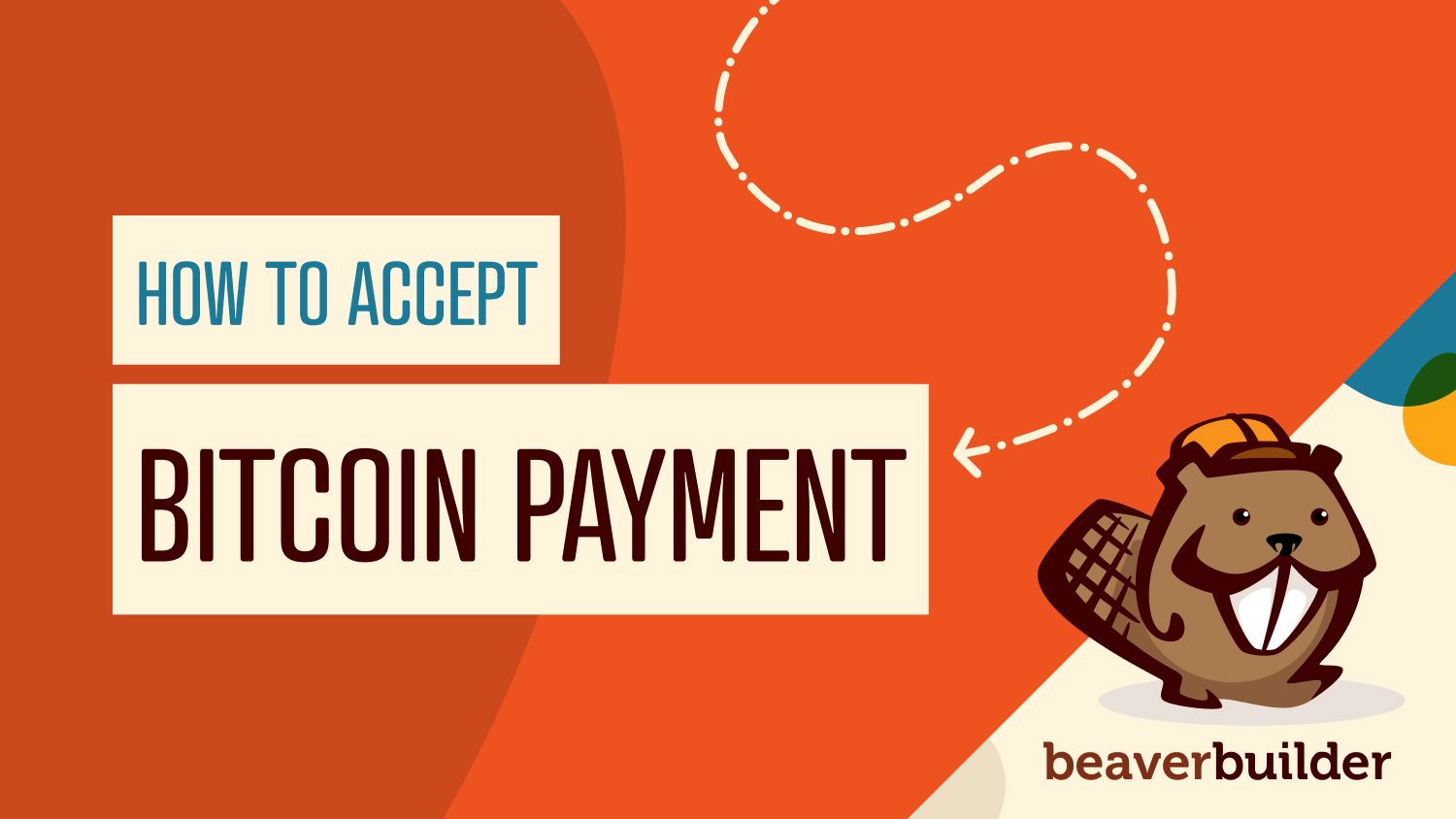 Cryptocurrency is different from traditional payment methods but there are WordPress Bitcoin plugins that can help you add support for it to your website.
By opting for such a solution, you can give your customers the freedom to purchase your products and services using their favorite cryptocurrency.
In this article, we'll cover what Bitcoin is and why you might want to add it as a possible payment method.
We'll then discuss the various technologies, accounts, and plugins that you need in order to start accepting it via your WordPress website. Let's get started!
An Introduction to Bitcoin and Cryptocurrency
Bitcoin is a cryptocurrency. This is a digital asset that's designed to work as a medium of exchange. Cryptocurrencies such as Bitcoin use decentralized control as opposed to centralized digital currency and banking systems.
This means that, unlike traditional currencies, you can exchange Bitcoin without requiring an intermediary such as a central bank or administrator:

Bitcoin is far from the only cryptocurrency available. However, its popularity has grown in recent years and it's now one of the most well-known cryptocurrencies in the world.
With its rise in popularity, it's becoming more common for businesses to accept payments in Bitcoin. In fact, a 2020 survey by HSB found that 36% of small-medium businesses in the US accept Bitcoin, as do some companies with household names, including Microsoft and Wikipedia.
Cryptocurrencies do have a reputation for being volatile and unpredictable. However, the value of Bitcoin has increased steadily in recent years. At the time of this writing, a single Bitcoin is equivalent to $58,972.00.
If you're interested to see the current exchange rate for various cryptocurrencies, you can check out Coindesk's Cryptocurrency Calculator.
Why You Might Want to Accept Bitcoin as Payment on Your WordPress Site
Circumvent limitations of traditional payment methods
You can use WordPress plugins such as WooCommerce to build an online store in minutes, and then accept payments using popular gateways such as PayPal. However, although these gateways are widely used, they're not available everywhere.
When you sell products and services online, you have the potential to connect with a global audience. However, there's no guarantee that a particular payment gateway will be available in the countries your shoppers are from.
Credit and debit cards may seem like a solid fallback, but not everyone has access to these payment methods. For these customers, Bitcoin may be a way to purchase products online.
Attract buyers who avoid traditional online payment methods
Some people dislike the idea of sharing their credit or debit details online. For these privacy-conscious shoppers, Bitcoin can be a way to submit payment without sharing their financial information.
As a peer-to-peer digital currency, Bitcoin can be exchanged without requiring a third-party banking service. This helps keep transaction fees to a minimum, which can increase your appeal to bargain-hungry consumers.
Could be a good investment
Although Bitcoin exchange rates can be unpredictable, they do seem to be following an upward trend. In early 2021, news organizations reported that Bitcoin was poised to reach a record high. 
Playing the exchange rates is always a risk. However, if you accept payments in Bitcoin and don't convert them into your local currency, you might see their value increase over time.
Provide greater security for payment transactions
Hacking and fraud are big concerns for anyone who sells products and services online.
To help protect your hard-earned revenue, every Bitcoin transaction comes with a complex hexadecimal code. This makes it more difficult for malicious third parties to tamper with your funds.
How to Get Started with Bitcoin
To accept Bitcoin, you'll need a digital payment processor service. Depending on how you plan to process these payments, you may also require a Bitcoin wallet.
A digital payment processor makes it easier to accept Bitcoin via your WordPress website. Some processors can even convert Bitcoin into your local currency and deposit it into your connected bank account automatically. Be sure to check your digital payment processor's features.
There is a range of digital payment processors available, so it's important to shop around and find the one that checks every item on your wishlist.
Bitpay is a popular choice with online store owners as it integrates with eCommerce platforms such as WooCommerce and Shopify: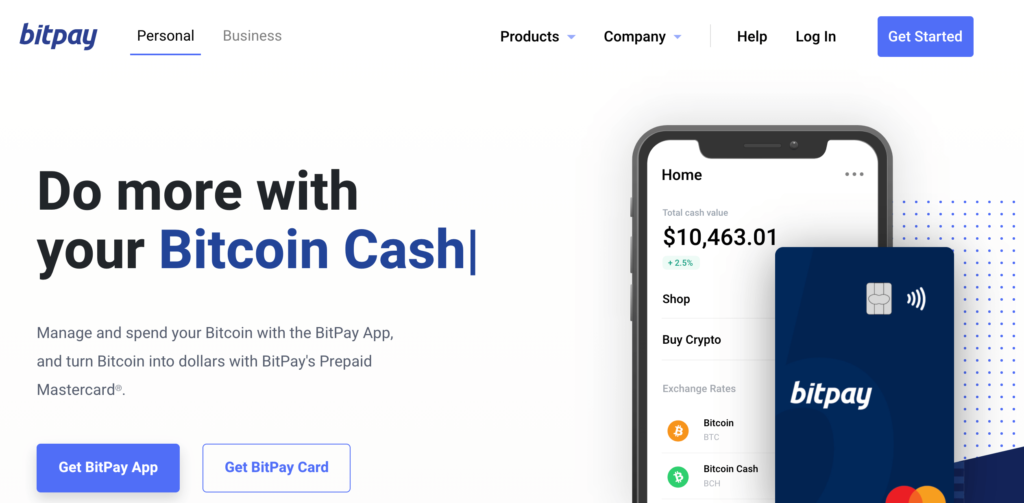 You may also want to take a look at the CoinBase payment processor. It hit the headlines when it launched the first licensed U.S. exchange for Bitcoin.
The CoinGate payment processor is another popular choice as it supports over 50 cryptocurrencies, including Bitcoin.
If you plan to keep some or all of your Bitcoin in its cryptocurrency form, you'll typically also require a Bitcoin wallet, which is a type of software where you can store your Bitcoin safely.
There are free Bitcoin wallets available for all major operating systems and devices. To view a list of all the wallets that are compatible with your environment, we recommend checking out Bitcoin.org's helpful Choose Your Wallet resource.
How to Accept Bitcoin as Payment on Your WordPress Site (3 Top Plugins)
Once you've chosen your payment processor and signed up for a wallet, you're ready to add Bitcoin payment integration to your WordPress website.
The easiest way to achieve this is to use a WordPress Bitcoin plugin. Here are three of our favorites.
1. NOWPayments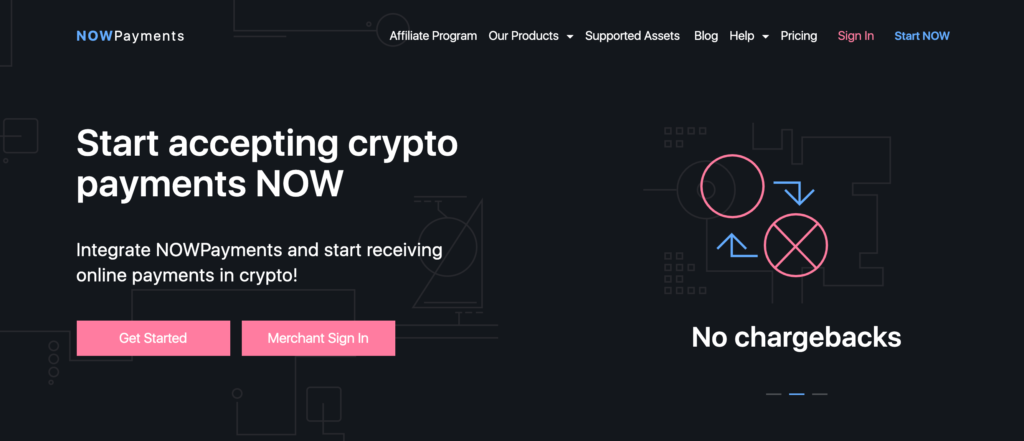 The NOWPayments WordPress Bitcoin plugin accepts over 50 cryptocurrencies including Bitcoin. All transactions are encrypted and users can complete payments without ever leaving your website.
To use this plugin, you'll need to create a NOWPayments account and then connect the plugin to it. Once this connection is made, you're ready to start accepting Bitcoin as payment.
Although we're focusing on Bitcoin, there's a chance a customer might prefer an alternative form of cryptocurrency.
To help accommodate them, this WordPress Bitcoin plugin offers autoconversion via the ChangeNOW service. This means that customers can purchase products and services using their favorite supported cryptocurrency and you'll still receive your payments in Bitcoin.
Features:
Straightforward integration

Encryption for all sensitive data

Support for over 50 cryptocurrencies

Autoconversion provided by ChangeNOW
Pricing: Transaction fees are priced at between 0.4–0.5%. Another 0.5% is added for NOWPayment's auto-conversion feature.
2. Blockonomics

If you run a WooCommerce store, you can use the Blockonomics plugin to accept Bitcoin as payment for your products and services.
After activating this WordPress Bitcoin plugin, you can add a payment button to every page of your online store.
You can share payment links with your customers directly via email, instant messaging, and social media platforms. This makes Blockonomics an ideal plugin for running marketing campaigns.
This WordPress Bitcoin plugin sends payments directly to your Bitcoin wallet, rather than a payment gateway. Its fully decentralized approach means that you often receive your money faster. It also helps you avoid withdrawal fees.
Features:
Payments are sent directly to your Bitcoin wallet.

It supports a range of popular wallets including

Ledger Nano S

,

Blockchain.info

, and the

Mycelium Bitcoin wallet

.

The checkout process happens entirely on your website.

Customer and order information remains private to your website and isn't shared with Blockonomics.
Pricing: Blockonomics charges a 1% fee on all transactions. At the time of this writing, your first ten transactions are free.
3. GoUrl

You can use the GoUrl Bitcoin Payment Gateway to accept Bitcoin payments via your WordPress website. However, GoUrl only forwards payments to your Bitcoin wallet, rather than converting them into your local currency.
According to the GoUrl documentation, all payments are forwarded to your wallet within 30 minutes of the transaction. This WordPress Bitcoin plugin also protects your transaction information using Secure Sockets Layer (SSL) encryption.
Unlike some other payment gateway plugins, GoUrl is open source. It's also a white label solution, which means you can customize it with your own branding. This enables you to provide a more seamless checkout experience, which can inspire a sense of trust among your customers and help reduce cart abandonment rates.
This WordPress Bitcoin plugin supports a range of payment options. This includes pay-per-product, pay-per-download, page-per-page, and pay-per-membership.
You can also use GoUrl to accept payments from registered and unregistered users. This flexibility can help you provide a higher level of customer service and maximize your conversions.
Features:
White labeling

Accept Bitcoin payment for a variety of physical and downloadable products and services

Receive payments directly to your Bitcoin wallet

Autosynchronization between the payment data stored on your WordPress website and your

GoUrl account

Integration with third-party eCommerce plugins, including WooCommerce

There are many additional GoUrl plugins, including a dedicated

GoUrl for WooCommerce

plugin
Pricing: Transaction fees range from 1.5–3.5%. There is no monthly fee for using GoUrl.
Conclusion
The process of accepting Bitcoin is vastly different from processing credit card payments. However, cryptocurrency is growing in popularity, so adding Bitcoin support to your site now may deliver significant rewards in the long run.
There are a variety of plugins that you can use to accept Bitcoin payments via your WordPress website, including:
NOWPayments.

A flexible plugin that enables you to accept Bitcoin across your WordPress website and social media platforms.

Blockonomics.

A Bitcoin payment gateway that integrates with WooCommerce.

GoUrl.

An open-source payment plugin that you can customize with your own branding.
Do you have any questions about accepting Bitcoin as payment? Let us know in the comments section below!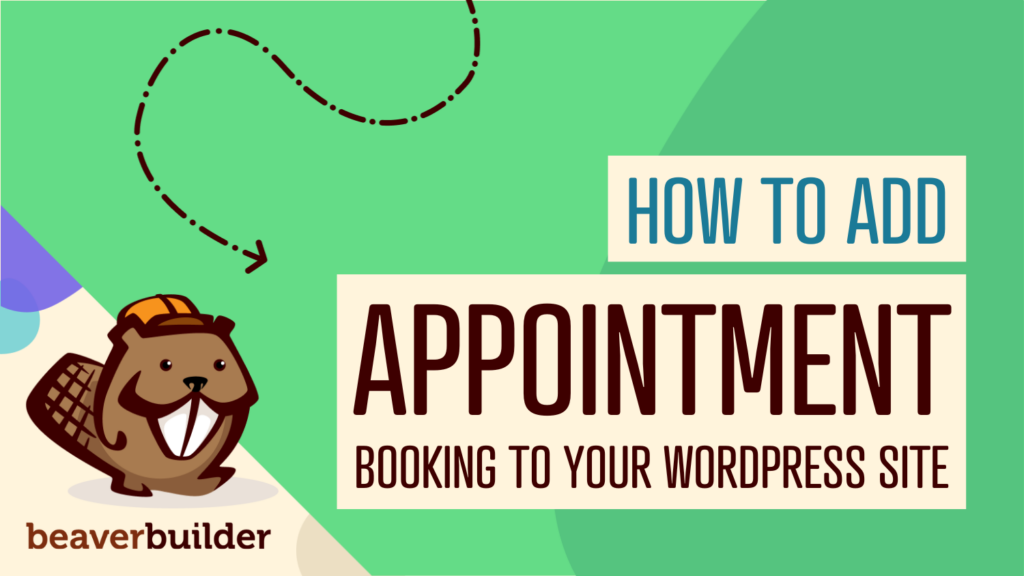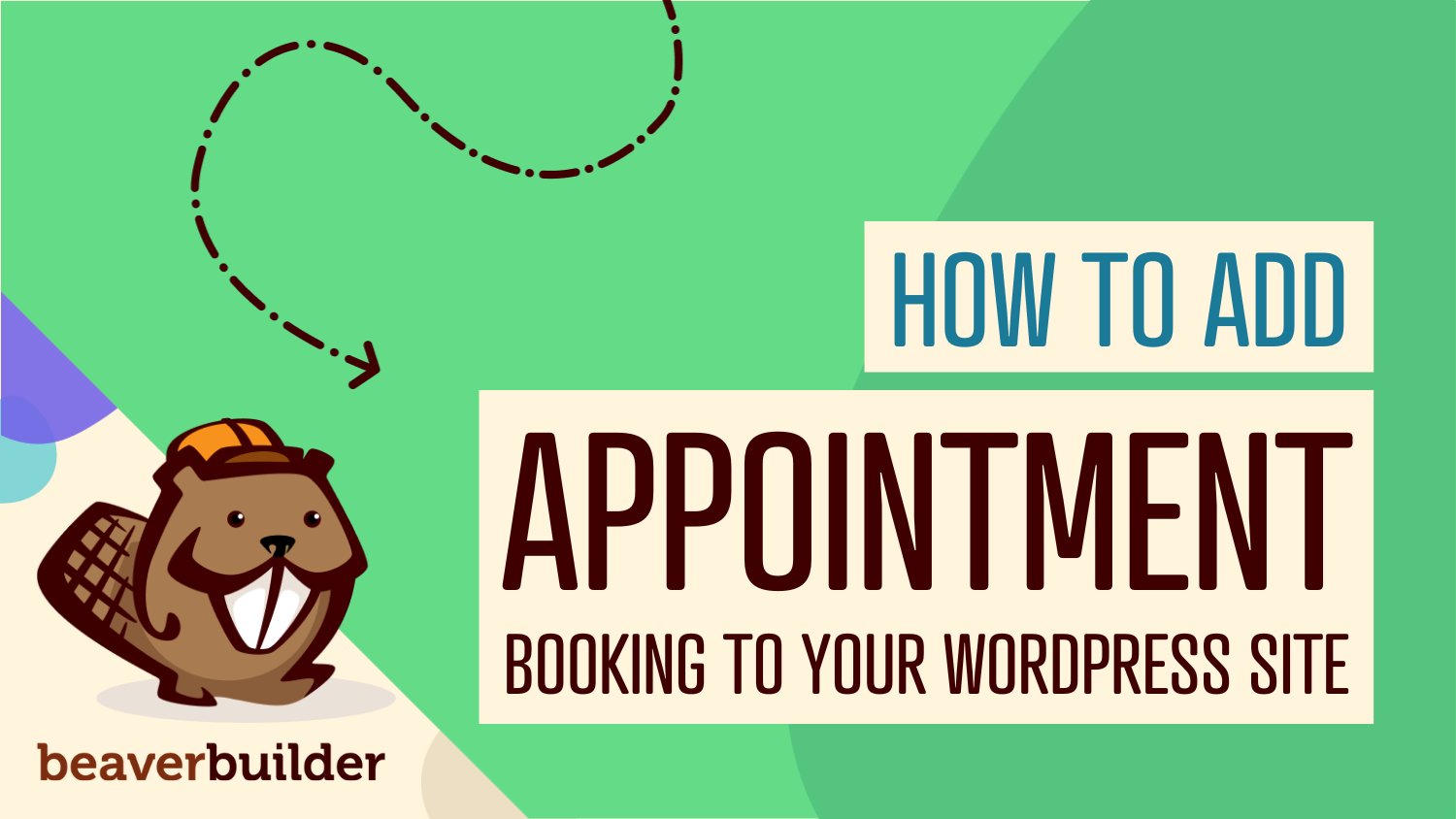 Wondering how to add appointment booking to your Beaver Builder site? For any business that relies on appointments, such as…
Join the community
We're here for you
There's a thriving community of builders and we'd love for you to join us. Come by and show off a project, network, or ask a question.