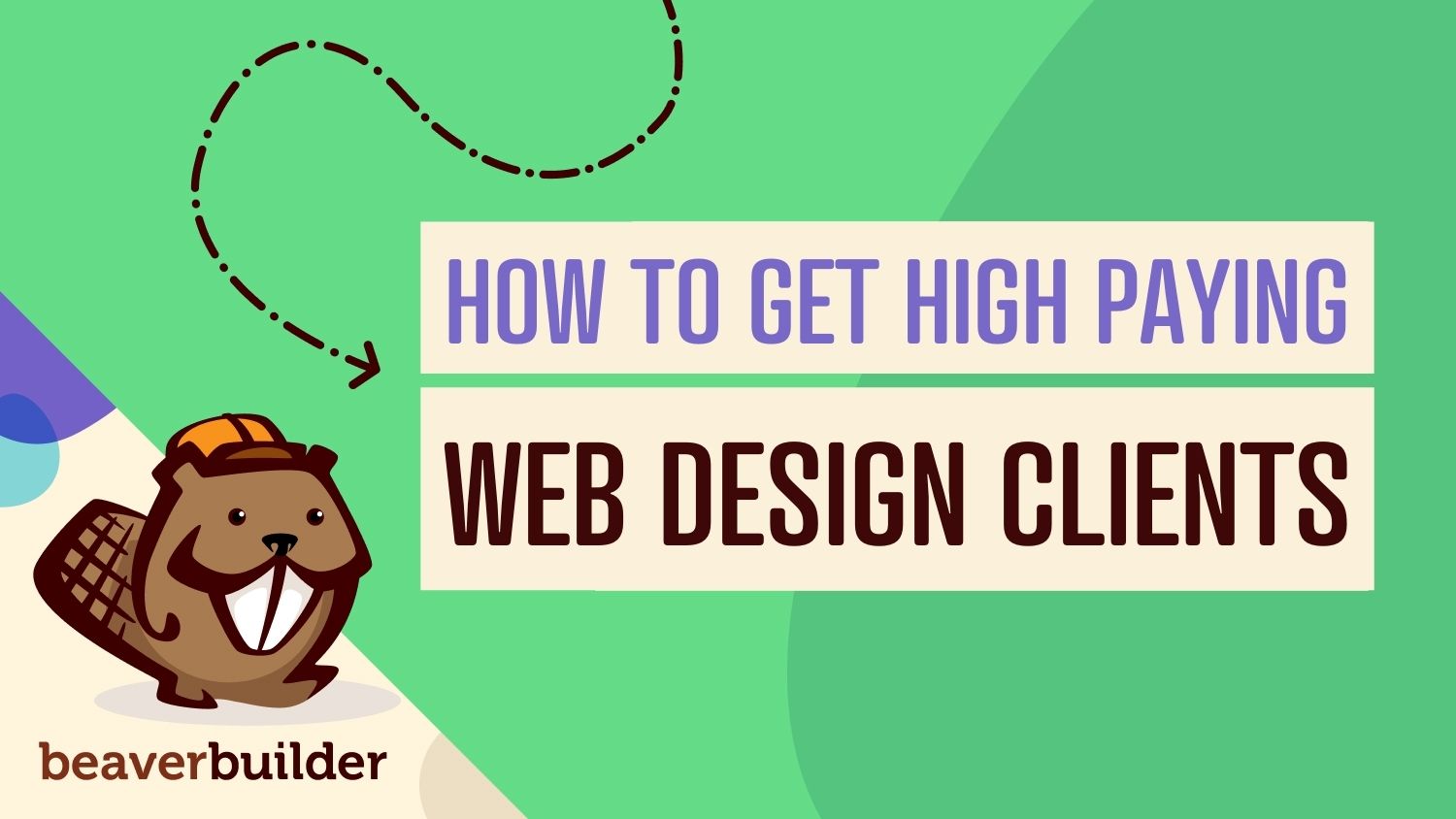 Every web designer has to start somewhere. Landing your first few jobs is tough, and many people resort to under-pricing their services in order to win clients. However, there comes a time when you're ready to increase your rates and start getting paid what you deserve.
The good news is that there's a ton of work available at the high end of the market – you just have to know how to find it. In this post, we'll show you how to get high-paying web design clients who can afford to pay the kind of rates that your work merits. Let's talk about it!
What a High-Paying Web Design Client Looks Like
When you're looking for high-paying web design clients, it's a good idea to target your marketing efforts towards people with big budgets. We're talking about CEOs and key decision-makers in large enterprises and corporations that generate millions of dollars in annual revenue. These are the kind of businesses that can afford to spend five or even six figures on their website design projects.
These larger businesses tend to operate in a very different way than the small and medium-sized businesses and cash-strapped startups that you might be used to. Here are some key differences to consider:
They might have more decision-makers

. You may be working with multiple people, rather than a single point of contact.

They can be more discerning

. High-paying clients have a lot more to lose by hiring the wrong web designer, therefore they tend to be more meticulous in reviewing applicants.

They might already have a website

. Unlike low-paying clients (who are probably working on their first website), high-paying clients tend to have an existing website they want to update or redesign.

They usually want a custom-built website coded from the ground up. Clients with bigger budgets aren't looking for a basic WordPress site that relies heavily on themes and plugins. They probably want custom-built solutions that meet their specific needs.
If you want to successfully attract these kinds of clients, you'll need to change your marketing strategy and sales approach. Pitching to small businesses that want a quick-and-dirty website is one thing, but pitching to big brands with large budgets is a different ballgame.
The Benefits of Working With High-Paying Clients
There are several benefits of working with high-paying clients. For starters, you won't have to juggle as many customers. A single high-paying client can potentially pay as much as five smaller clients, meaning you may be able to afford to cut down your client base significantly. This can simplify your workflow.
Working with established brands can also help you build an impressive portfolio of work at the high end of the market. This can make it easier to attract high-paying clients in the future.
Moreover, these types of clients tend to know what they want. One of the biggest challenges web designers face is scope creep. It's a pain when a client changes their mind about what they want halfway through the project. This is less likely to be a problem when you work with high-paying clients because they usually have clear directions and guidelines in place from the get-go.
Additionally, these clients might already have a good level of knowledge of web design. This means you don't have to worry about spoon-feeding them. You can also discuss technical details with them freely.
As you can see, working with big brands doesn't just increase your earning potential. It can also help you manage your workload more efficiently and build an outstanding portfolio.
How to Get High-Paying Web Design Clients (5 Tips)
Now that we've covered why you'd want to work with these kinds of customers, let's talk about how to find them. Here are our top five tips on how to get high-paying web design clients.
1. Work on Your Positioning
In marketing, your position is the place you occupy in the mind of your customers in relation to your competitors. In other words, it refers to the consumers' perception of your brand. Therefore, if you want to attract high-paying clients, you'll need to position yourself accordingly.
One way to do this is to "niche down." This means targeting a specific industry and establishing yourself as an expert in that industry.
For example, you might position yourself as a web designer for photography websites, or one who specializes in eCommerce stores: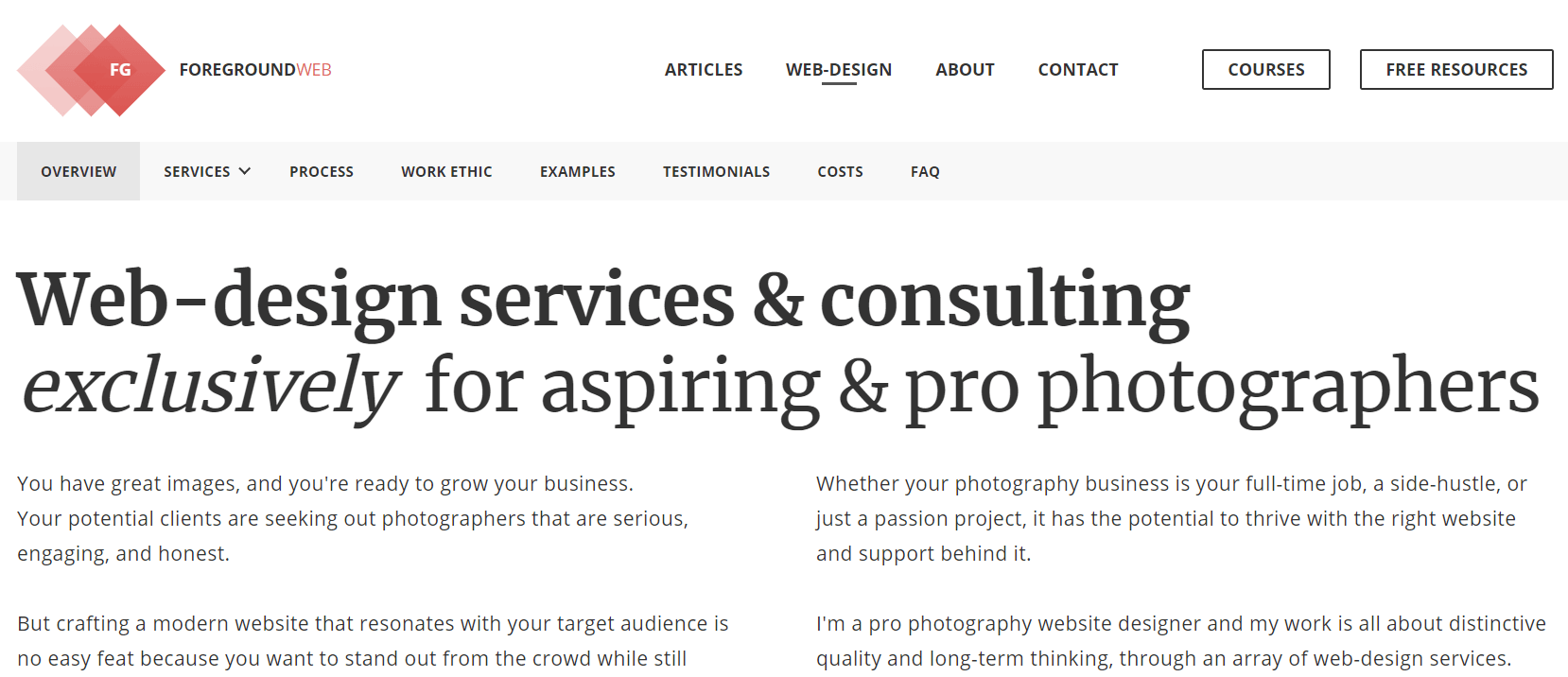 Becoming an expert in a specific sector means you can justify charging higher rates. Moreover, people might pay more for a specialist than a generalist.
To guide your efforts, you can start by creating a positioning statement. This should describe how your web design services fulfill a particular need in your target market. It should also lay out the vision of your brand, as shown in this example: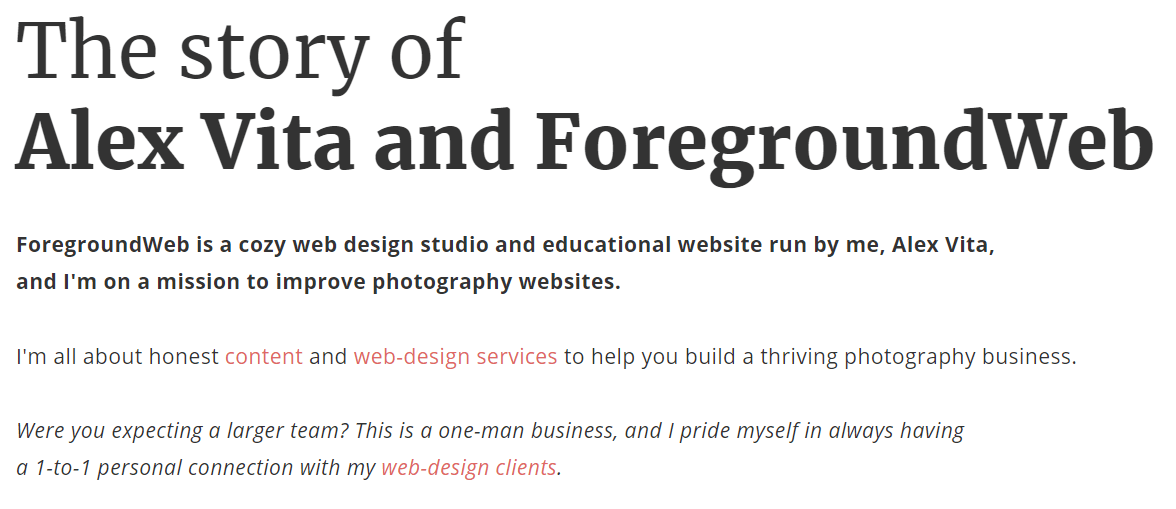 If you want to create a powerful positioning statement, here are some points to reflect on:
The type of service you provide

A profile of your ideal client

What makes your web design service unique

What value you can add to your customer's business and website
You can then craft your statement and use it as a guide for your marketing efforts. We recommend that you place this statement on the homepage of your site, so it's easily viewable by potential clients.
2. Drop Lower-Paying Clients
If you're ready to move onto higher-paying clients, you might have to stop working with clients who have small budgets. This might seem unfair, but it's worth doing for two reasons.
First, it can boost your productivity. Working with low-paying clients can drain your resources. Dropping them can free up your time, which you can use to enhance your marketing strategy.
Second, it can be important for your brand image. To attract high-paying clients, you need to brand yourself as a premium web design service provider. Working with lower-paying clients can detract from this brand image and deter large businesses from working with you.
If you continue to work with clients with small budgets, you might have to make compromises that could negatively impact the quality of your work. Cutting them out of your schedule now might mean less revenue in the short term, but it can pay off in the long run.
3. Update Your Website
A new client base warrants a new website for your services. If you're still using the same website you built when you started out as a web designer, it's probably time to give it a facelift.
Start by updating your portfolio. Showcase your best work for your highest-paying clients: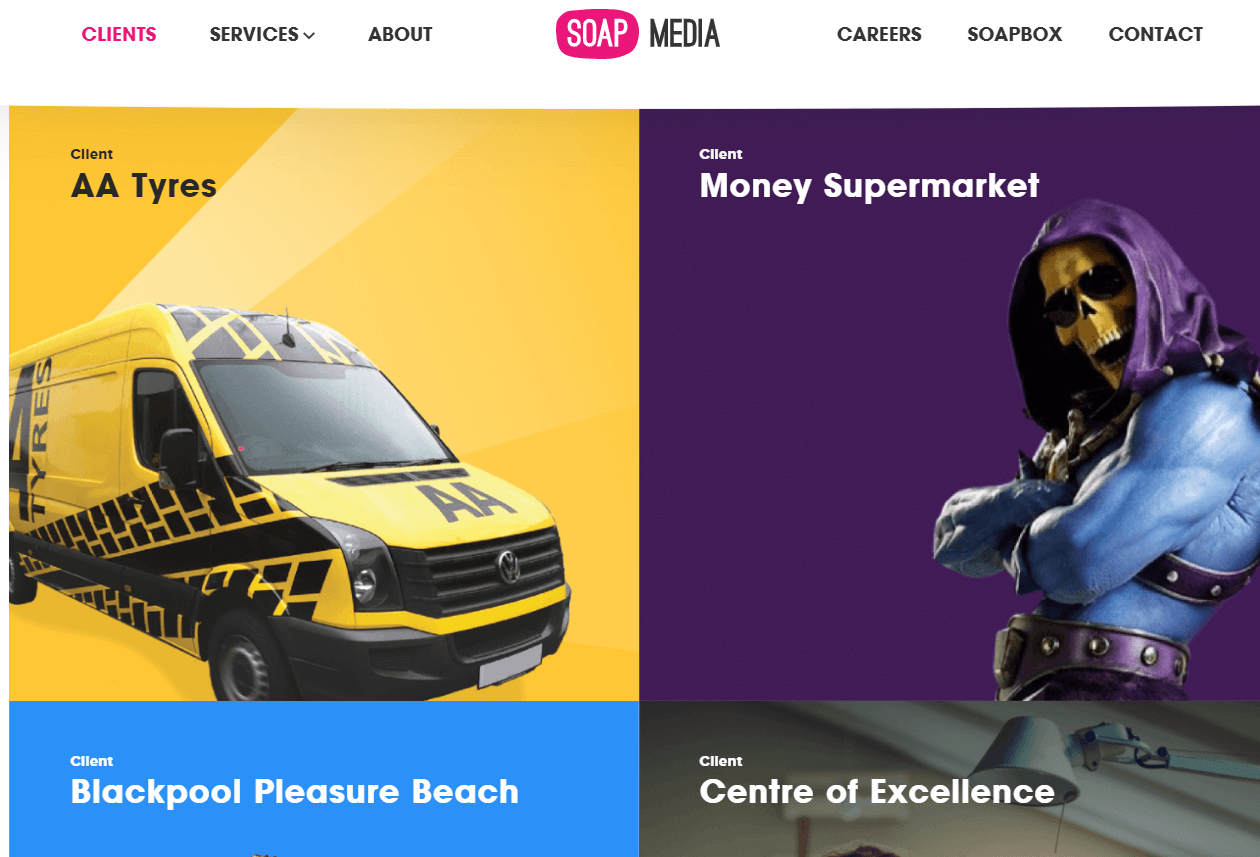 The goal is to establish yourself as a premium web designer catering to the high end of the market. A portfolio of obscure or little-known brands doesn't help with that.
Next, update your service and pricing pages. It's important to identify your ideal clients and what kinds of services they need. Tailor the messaging of your sales page and service offering to this client set.
Also, include as much social proof as possible. For instance, you can showcase reviews and testimonials from your biggest and highest-paying clients across your key pages:

Consider completely redesigning your website because customers judge your ability based on its appearance. To command the highest possible rates, your site needs to look professional.
4. Rethink Your Marketing Strategy
Advertising to high-paying clients is different from advertising to small businesses. For example, running a Facebook Ads campaign might be effective at helping you reach SMB clients, but it might not work for big corporations.
Focus your marketing efforts on the channels where business leaders and CEOs spend their time. Let's look at some ideas you can try.
Promote Your Services on LinkedIn
LinkedIn is the social media platform of choice for many professionals. As such, it's a great place to network and connect with new clients: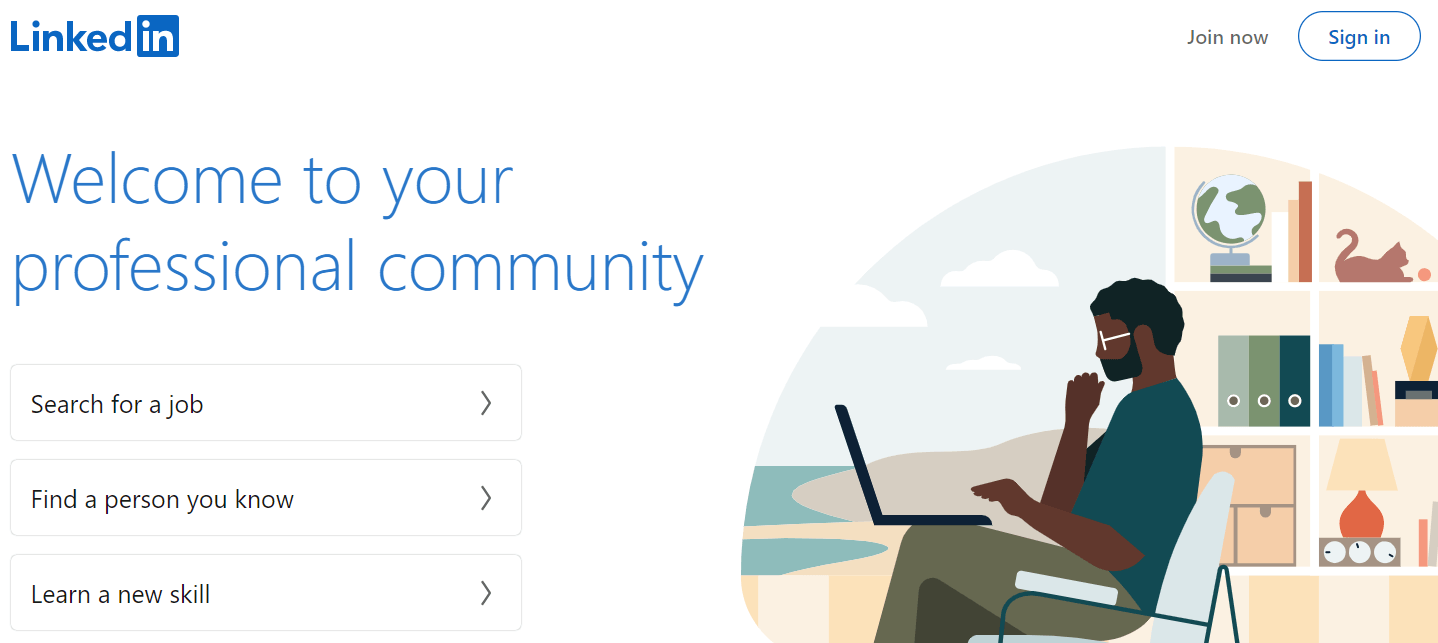 There are various ways you can market your services on LinkedIn. For instance, you can create a LinkedIn page for your brand and optimize it for searches. You can also publish engaging content about web design to your page and boost this content by running a LinkedIn ad campaign.
Write Guest Post for Popular Websites
Enterprise clients tend to read publications like Forbes and Entrepreneur. As part of your content marketing strategy, try to land guest posts on their websites: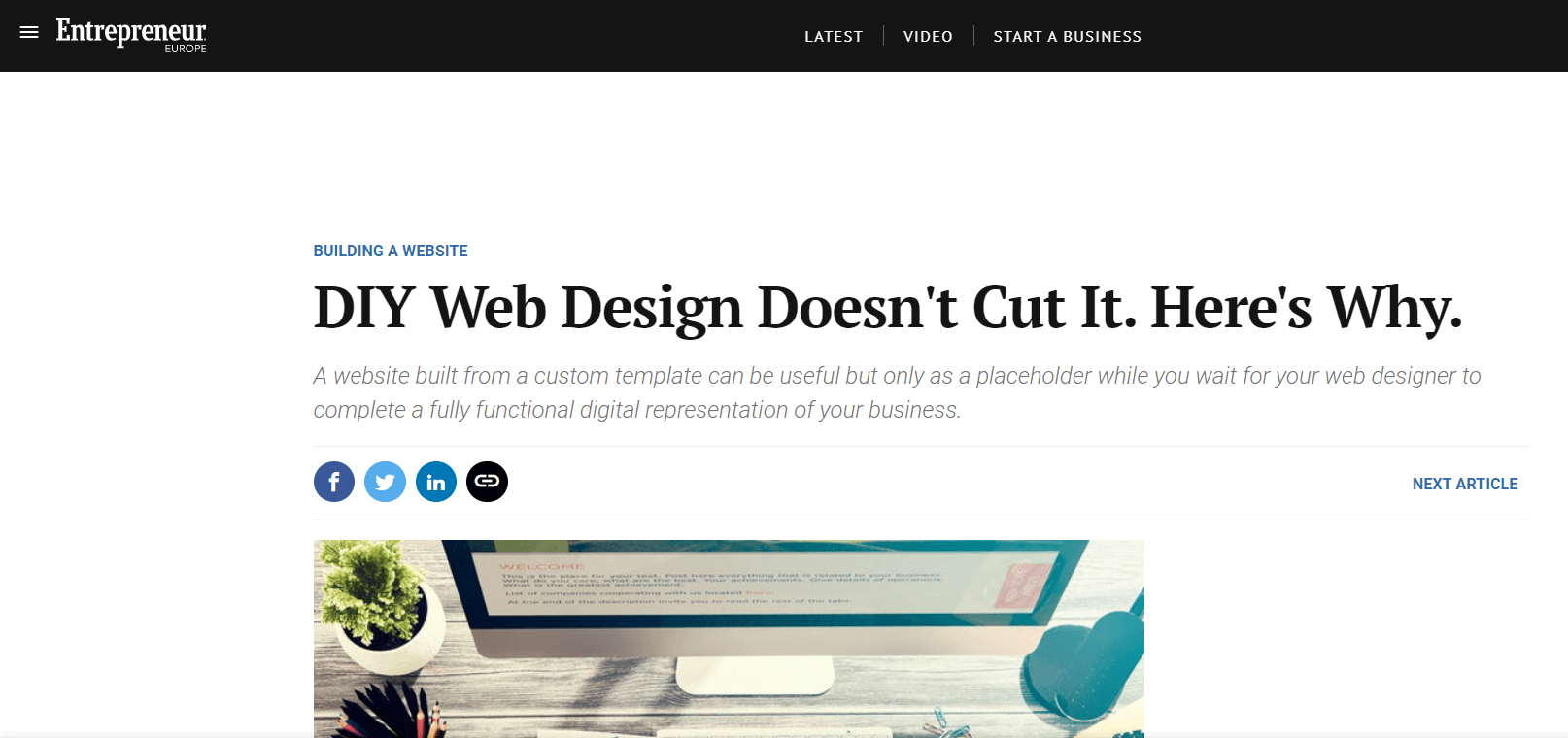 This can help you gain more exposure. It can also be an effective way to establish yourself as a thought leader in the web design space and attract the kind of customers you're looking for.
Attend Networking Events and Leverage Your Existing Network
Trade shows, conferences, and other professional networking events are great places for getting in front of large-company decision-makers. You might even reach out to the event organizers and request to be a speaker.
Remember that word-of-mouth marketing can be very powerful. Therefore, reach out to friends, family, and other professionals in your network who already work for big companies. They might be able to introduce you to a decision-maker or give you a relevant contact. Going in with a referral can make the pitching process a lot easier.
5. Make Sure You Have the Right Tools for the Job
If you want to command the highest rates as a web designer, you have to offer outstanding service and consistently exceed expectations. That's why it's important to have the right tools for the job.
Investing in web design software and automation tools can help you streamline your workflow, boost your productivity, and deliver high-quality work every time. For example, digital product design platforms like InVision can help you create wireframes and facilitate collaboration with your team.
Our Beaver Builder page builder plugin is another efficient tool for WordPress web designers who want to streamline their workflows. It helps you consistently create beautiful pages on the front end, using a simple drag-and-drop interface: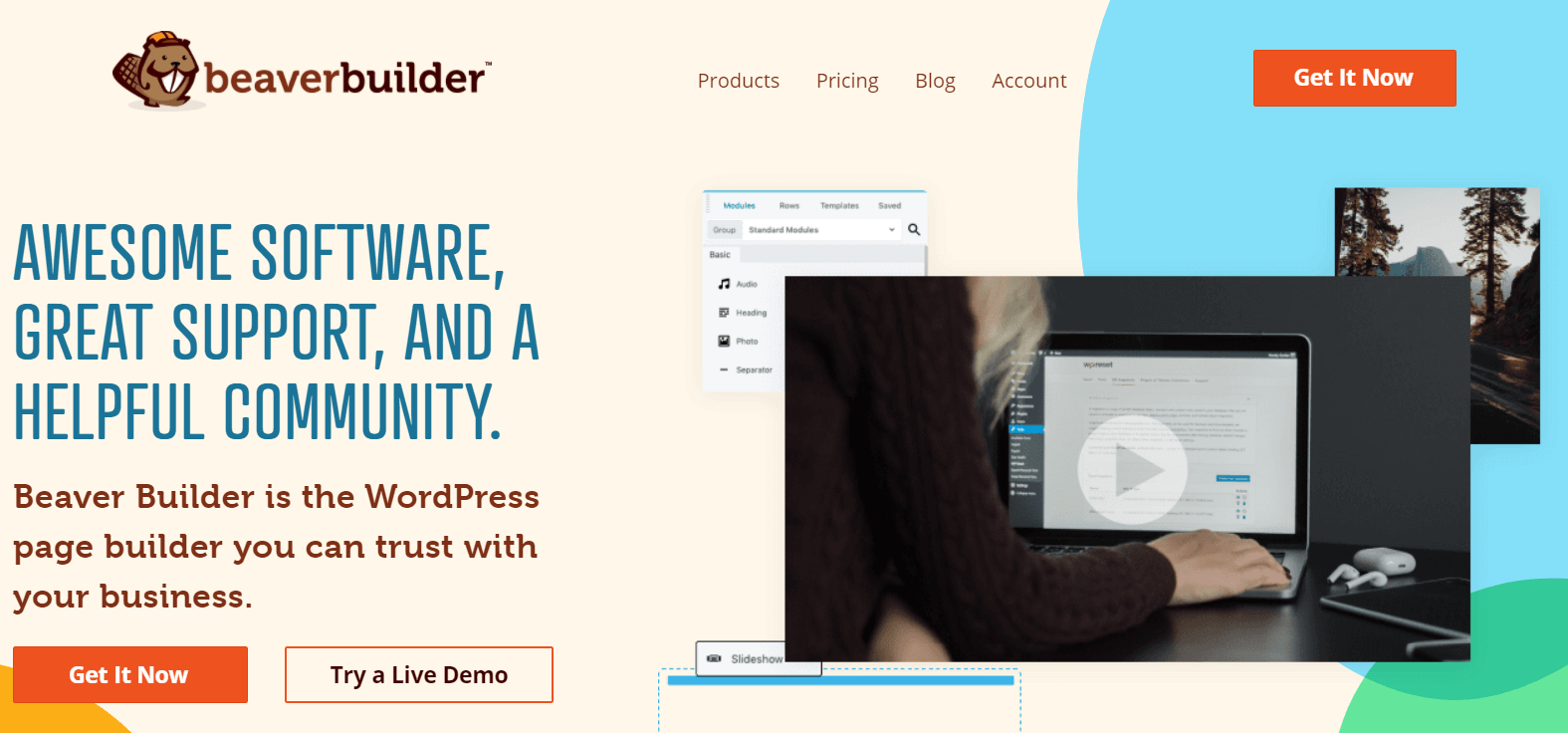 There are three Beaver Builder pricing plans to choose from: Standard, Pro, and Agency. The Agency package is ideal for professional web developers. It starts at $399 per year and includes white labeling, unlimited websites, and access to premium modules and templates.
Conclusion
There are plenty of high-paying clients out there with the budget to pay you what you're worth. Working with more established businesses can not only put more money in your pocket but also help you build an impressive portfolio and advance your career.
Here's a quick recap of our top five tips to get high-paying web design clients:
Work on your positioning by targeting a specific industry and establishing yourself as an expert in that field.

Drop lower-paying clients and reinvest the time you save into your marketing efforts.

Update your website and portfolio, incorporate social proof, and tailor your services to the high end of the market.

Rethink your marketing strategy and target channels where you can reach high-paying customers.

Make sure you have the right tools for the job and consider investing in software that helps you work smarter (like

Beaver Builder

).
Do you have any questions about how to get high-paying web design clients? Let us know in the comments section below!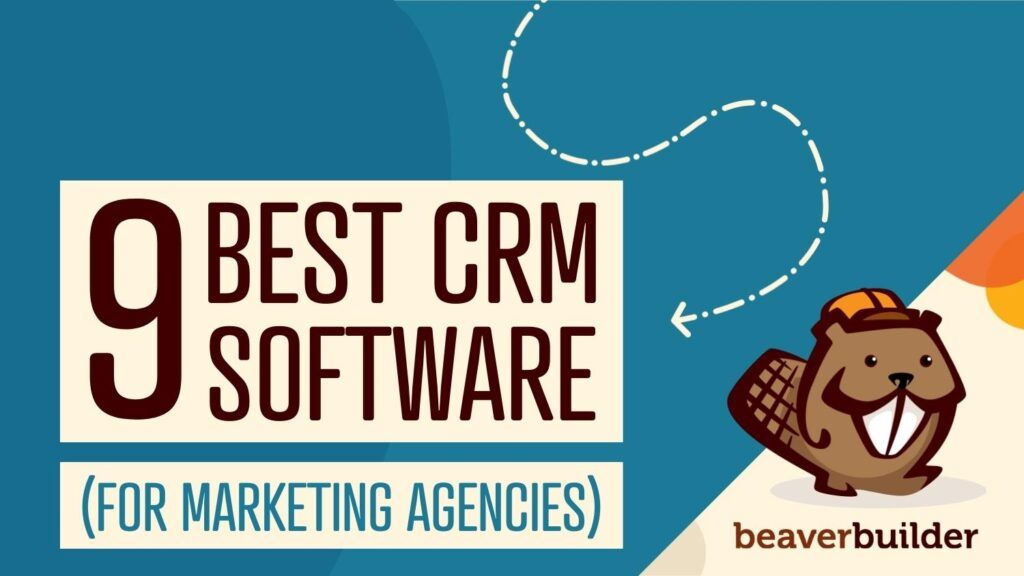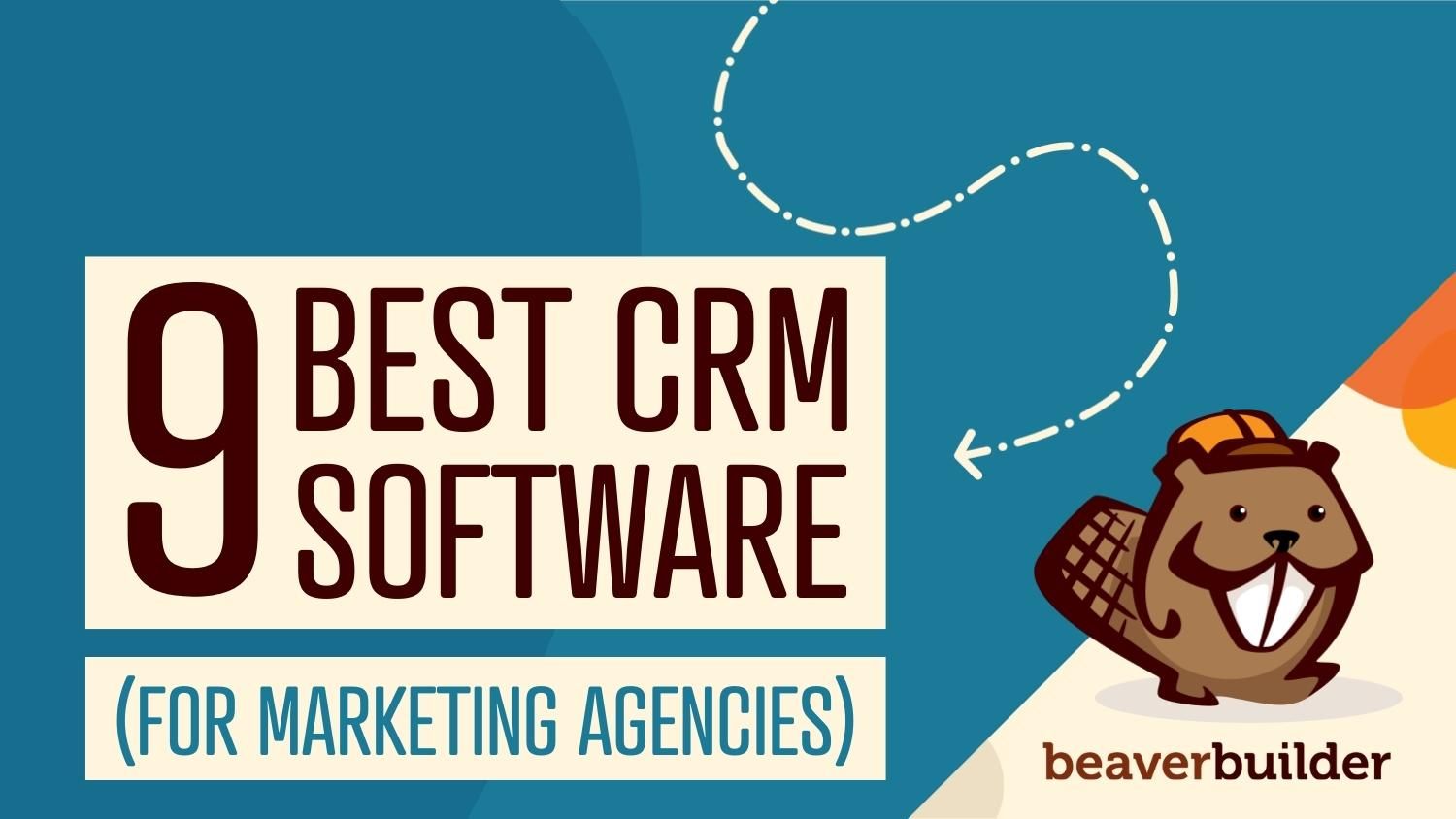 Two important objectives for marketing agencies are to improve customer experience and boost sales. To help reach their goals and…
Join the community
We're here for you
There's a thriving community of builders and we'd love for you to join us. Come by and show off a project, network, or ask a question.