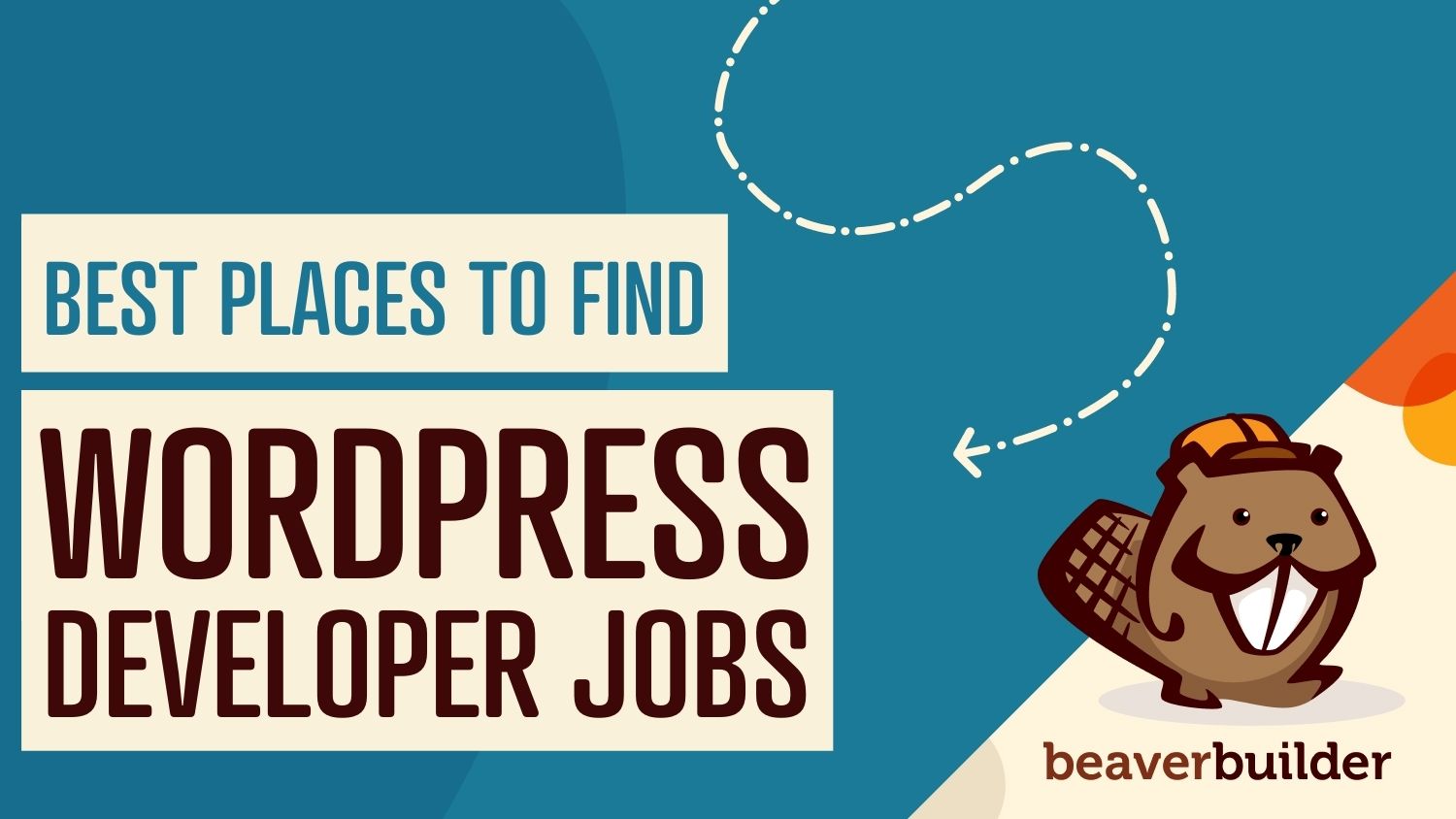 One of the hardest parts about being a remote WordPress developer is finding reliable clients who pay well. The good news is that web developers are in constant demand, so there are a ton of high-paying jobs out there – you just have to know where to look.
In this post, we'll show you eight of the best places to find remote WordPress developer jobs. Whether you're a freelancer looking to onboard new clients or a qualified professional hoping to find a salaried role, these sites are the best place to start your search. Let's begin!
We just launched 6 FREE
Beaver Builder courses
. Learn how to easily build WordPress websites with step-by-step video tutorials. Get started today.
LinkedIn is a well-known social media platform geared towards working professionals. However, it also has a job search function that can be a great way to find developer jobs.
To search for WordPress developer job openings, simply log in to your LinkedIn account. Navigate to the jobs board via the Jobs button in the navigation bar. To search for remote developer opportunities, fill in the location field with "remote":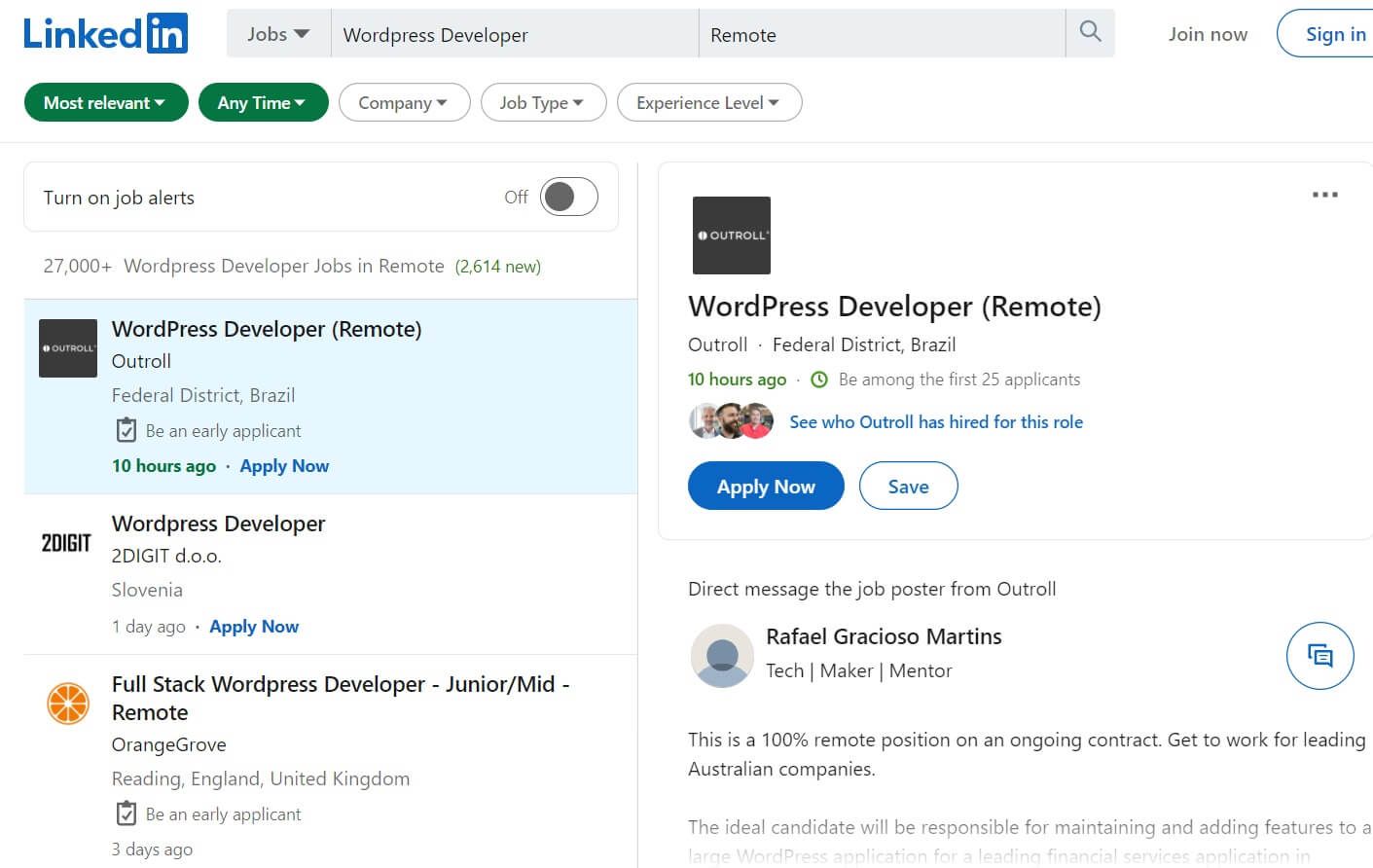 You can filter the results by date posted, experience level, job type, and more. Once you've found a job you want to apply for, you can submit a resume without leaving the LinkedIn site.
You can also use LinkedIn to network with professionals in your field. This can help you to find job leads that aren't available on the job board.
Whichever route you decide to take when searching for jobs on LinkedIn, it's important to ensure that your profile is up to date. This is the first thing prospective employers will look at. Therefore, it's essential to make sure it looks good to make a great first impression. To help you do that, we've already written about creating a killer LinkedIn profile that will help you get more clients and give you access to better job opportunities.
Upwork is a marketplace for finding freelance and remote job opportunities. It's often the first port of call for businesses looking for skilled freelance developers. Some businesses also use Upwork to find talent for more permanent roles: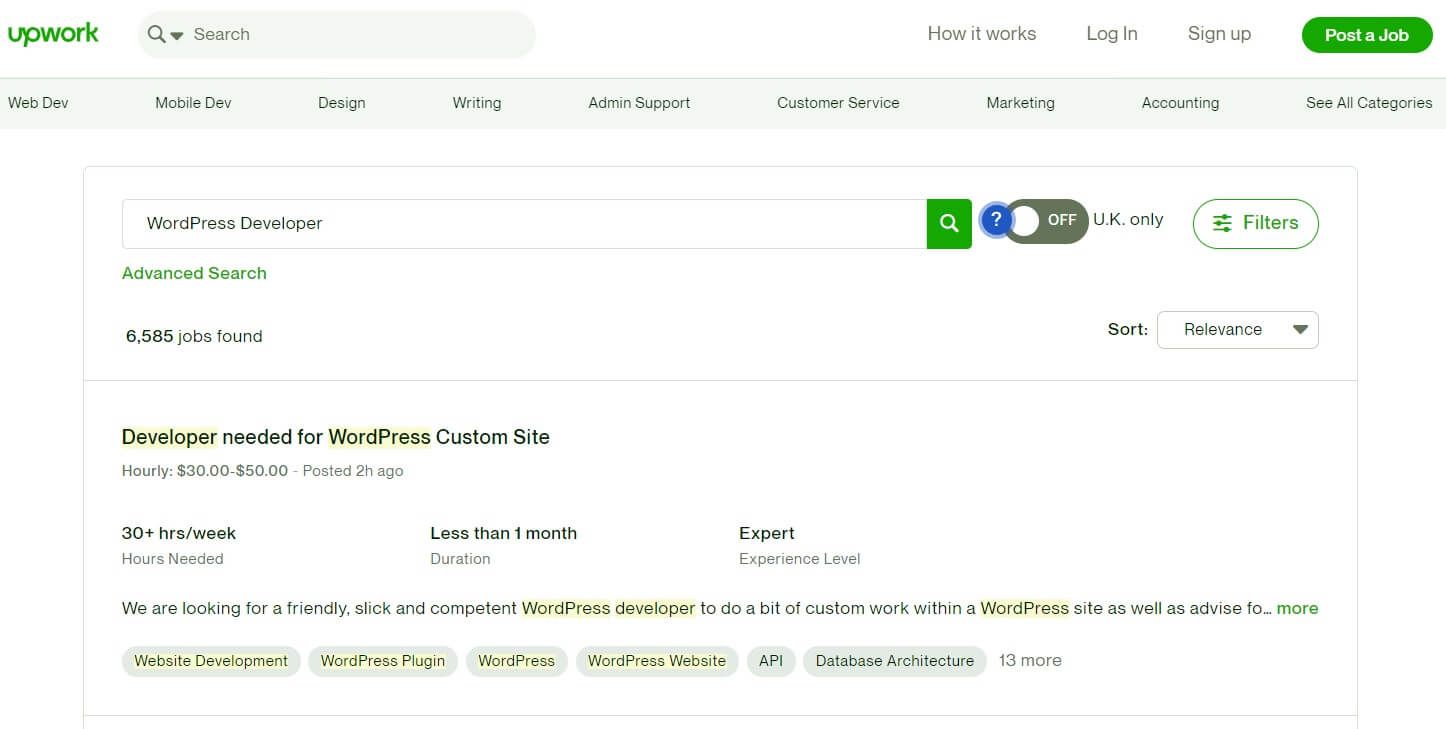 To get started with Upwork, you first need to create a profile and gain acceptance to the platform. Upwork vets freelancer applications to ensure that everyone is highly skilled in their area of expertise. If you're a well-qualified WordPress developer, it shouldn't take too long to get accepted.
For each job, you'll need to send a pitch explaining what makes you right for the position. In your pitch, it's worth specifying your rates, processes, and expected timescales. Employers can also invite you directly to apply for their projects.
On Upwork, you can set your own hourly rate. This is displayed on your profile for potential clients to see. The average rate for a WordPress developer on Upwork is between $15 and $28 per hour.
Remote WordPress developer jobs are abundant on Upwork. If you have the skills, finding a job should be fairly easy.
It also helps if your Upwork profile is informative and stands out from the crowd. The best Upwork profiles are professional and detailed. You can include videos and list your professional qualifications to really help your page shine.
It's also possible to achieve a Top-Rated badge on your account by consistently receiving positive feedback. This gives you access to a top-rated client pool.
Codeable is a freelance platform specifically designed to help experienced WordPress developers connect with clients. It gives developers access to a variety of WordPress development projects, from short-term gigs to ongoing retainers: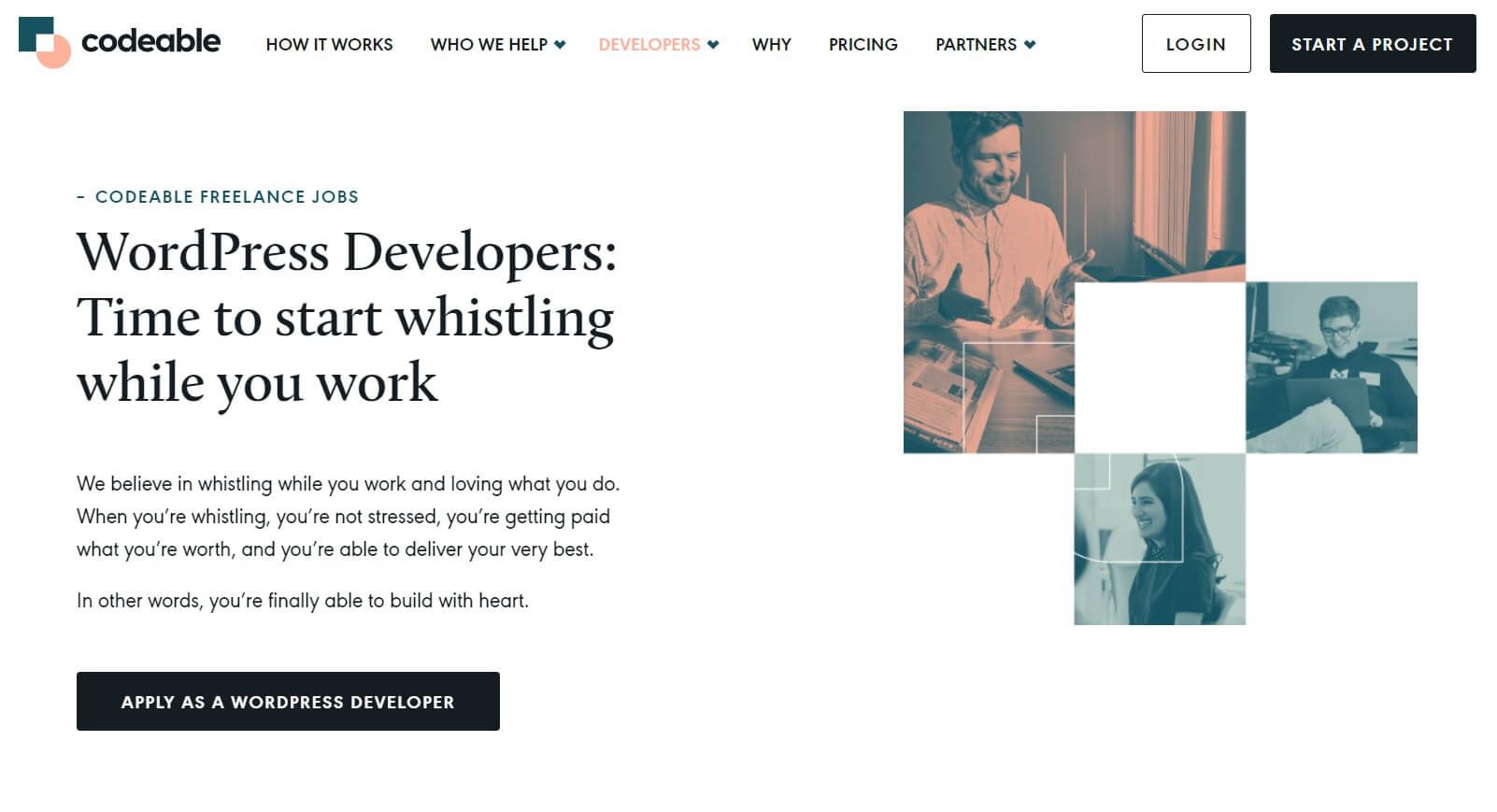 Developers working on the Codeable platform have guaranteed minimum hourly rates between $70 and $100. They also get access to coaching, support, and development. The platform also has an innovative system for estimating project prices, preventing freelancers from competing in a 'race to the bottom' when it comes to pricing.
Codeable vets all of its applicants before they can start working. Therefore, you'll first want to send a detailed application to get started. If you pass the application stage, you'll then take part in a series of interviews and coding tests.
If Codeable accepts you, you'll start a 45-day trial period. You can then review jobs and engage with clients. Once you understand the scope of your chosen projects, you can estimate a price and agree on the terms to get started.
Codeable can be a difficult platform to get started with due to its rigorous vetting process. However, if you're a skilled WordPress developer, it's well worth putting in the extra effort when applying, as it's a great place to find well-paid remote gigs.
We Work Remotely is a jobs board for remote positions in various fields. The site makes money by charging employers $299 to list jobs on its platform. This is great news for developers as it wards off clients who are still unsure about their projects and are just testing the waters by posting job ads.
We Work Remotely has a format like a traditional job board. You can use the advanced search function to search for remote WordPress developer jobs. Then you can filter results by job type, company, and job category. Be sure also to apply the Anywhere (100% Remote) Only filter to remove any non-remote or partially remote jobs: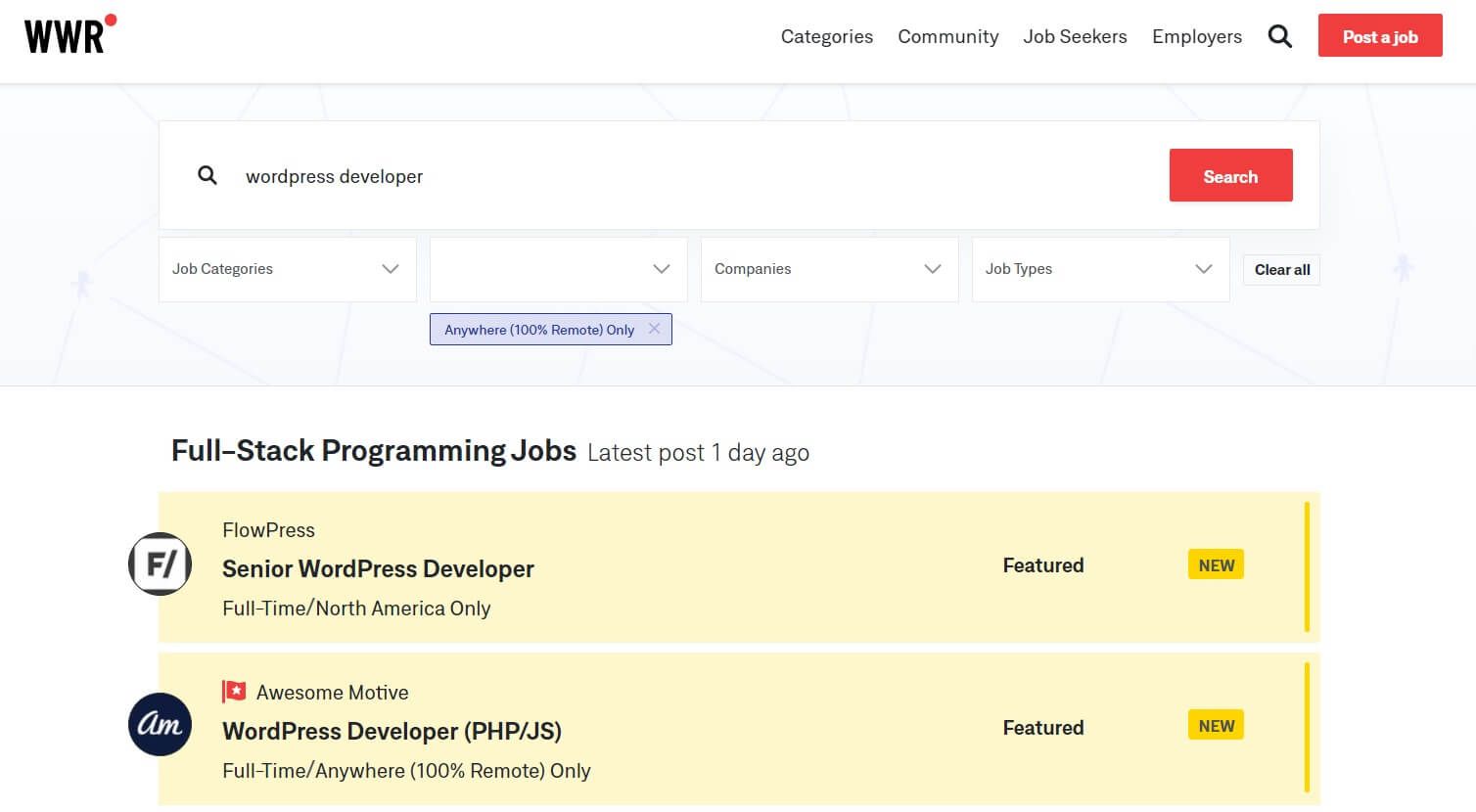 If you find a job that interests you, click Apply. You'll then receive a prompt to send an application via email, or the page will direct you to the employer's application page. When sending applications via email, ensure that you include an up-to-date resume. You should also add links to your portfolio and your LinkedIn profile. This makes it easy for the employer to gain information about you right from the outset.
WordPress Jobs is affiliated with WordPress.org. It's a great place to find WordPress-related positions of all varieties, from contributor and writing roles to front-end and full-stack development opportunities: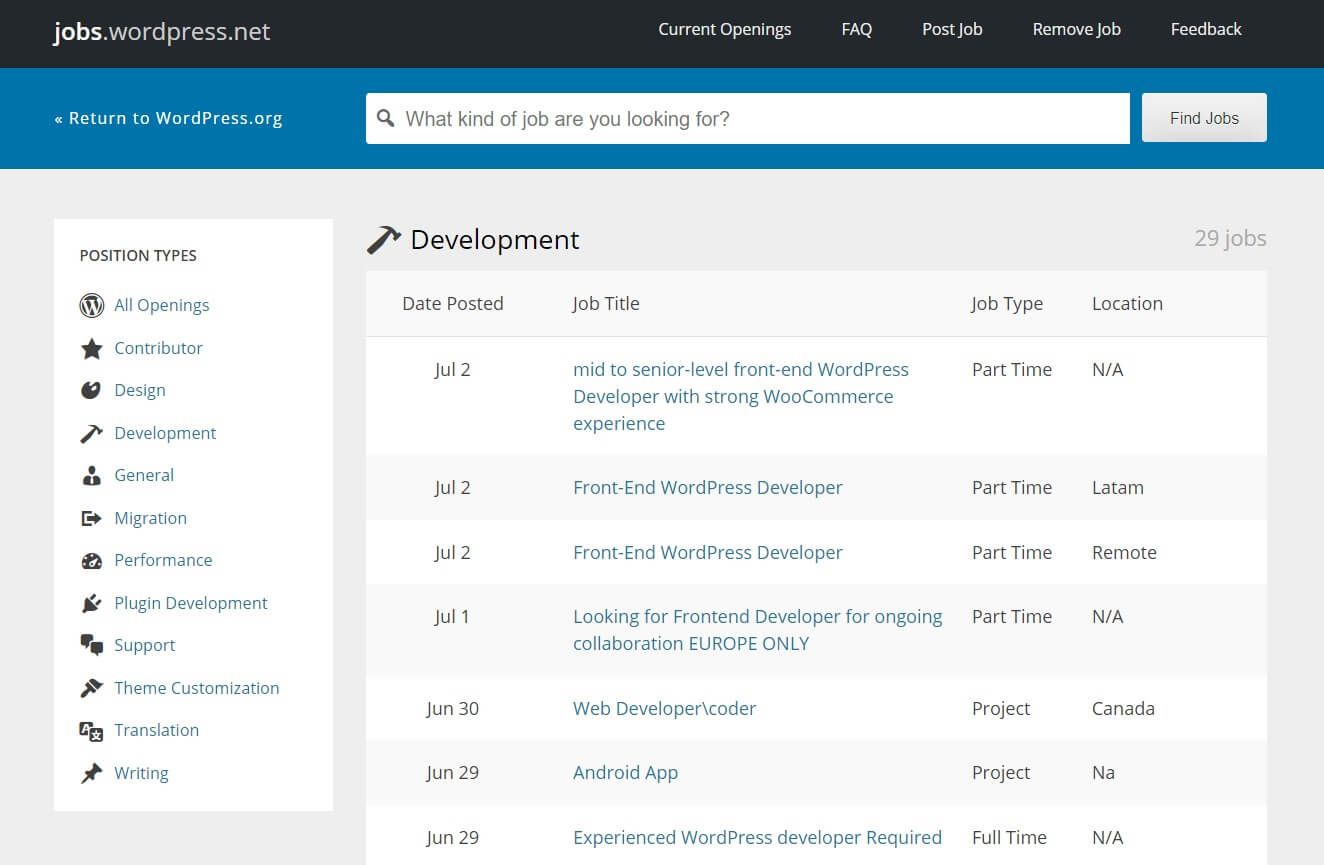 WordPress Jobs is an easy-to-use job search engine. Simply search for a specific keyword, such as "front-end developer". Alternatively, click the Developer category in the sidebar to browse all available development roles.
Unfortunately, there's no way to filter jobs based on location. However, the location is clearly stated on the right-hand ​side of each job ad. Most have an "N/A" listing, which usually means they are fully-remote positions. For most positions, you'll receive a prompt to submit your application via email.
These days, Facebook is more than just a social media platform. It's also a hub for just about everything from community groups to small businesses and even aspiring job hunters.
There are lots of Facebook groups that focus on remote job opportunities. There are also a few specifically geared towards remote WordPress developers: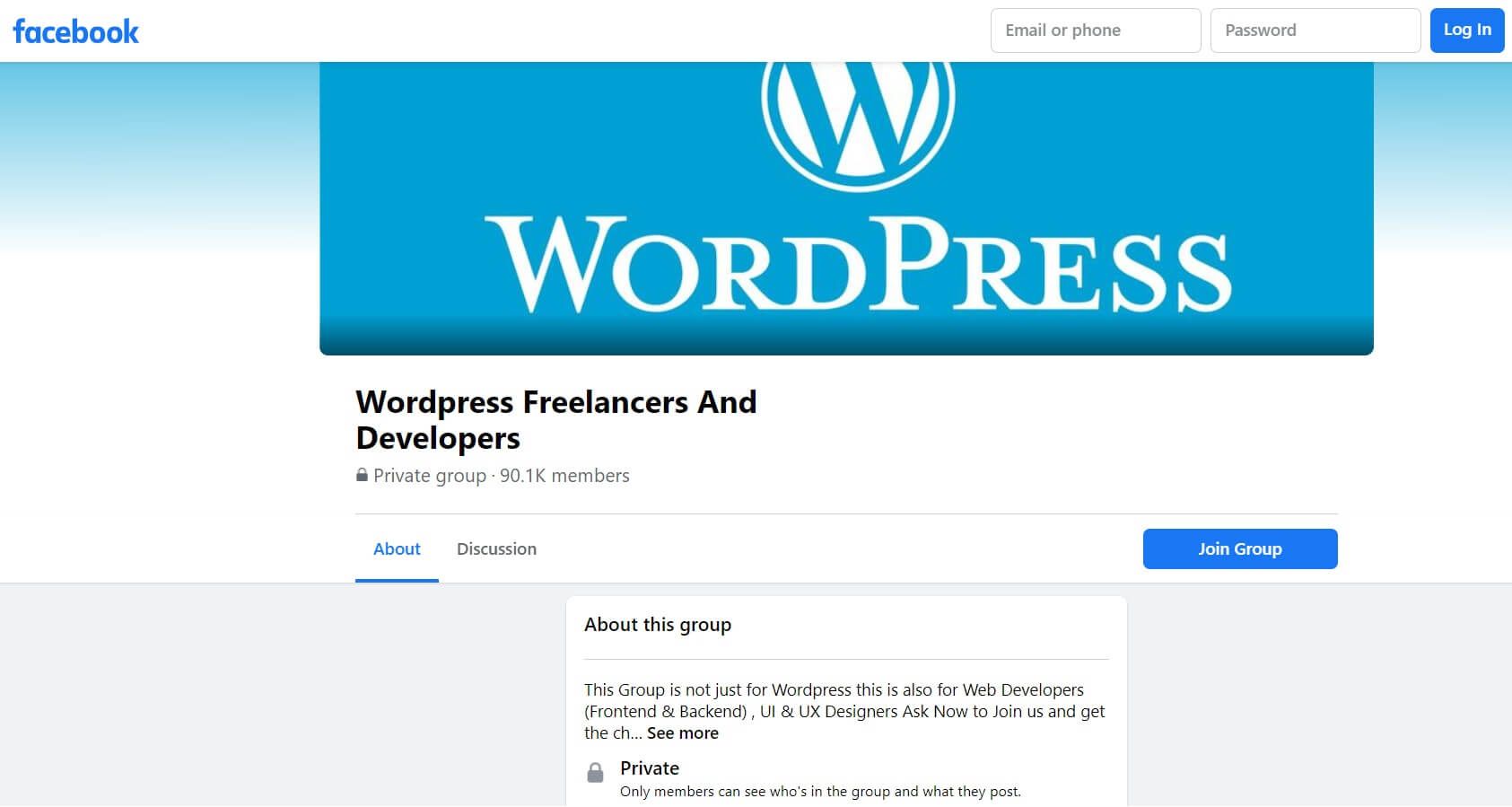 Finding a job via Facebook is fairly unorthodox, but it can benefit both employers and developers. Employers don't have to pay anything to list their job ads. They can also ensure that the right applicants will see them by posting their listings in a WordPress-related group.
Equally, developers can take a more laid-back approach to job hunting when using Facebook groups. They don't necessarily have to fill in reams of applications to apply. Sending a direct message to the original poster can be enough to open a dialog and land a role.
Of course, you don't want to be too laid-back. It still helps to be polite and professional when applying for jobs you see in Facebook groups.
There are quite a few Facebook groups where you can find remote WordPress developer jobs. However, we recommend WordPress Freelancers and Developers. Not only can you use this group to find jobs, but it's also a great way to get help and support from other developers in the community.
Slack is primarily a messaging app that enables teams to communicate in real time. However, it's fast becoming a place for wider communities to interact.
There are various Slack channels that cater to different communities and professions, including WordPress developers. You can use these channels to network with other developers and learn about possible job opportunities from your peers: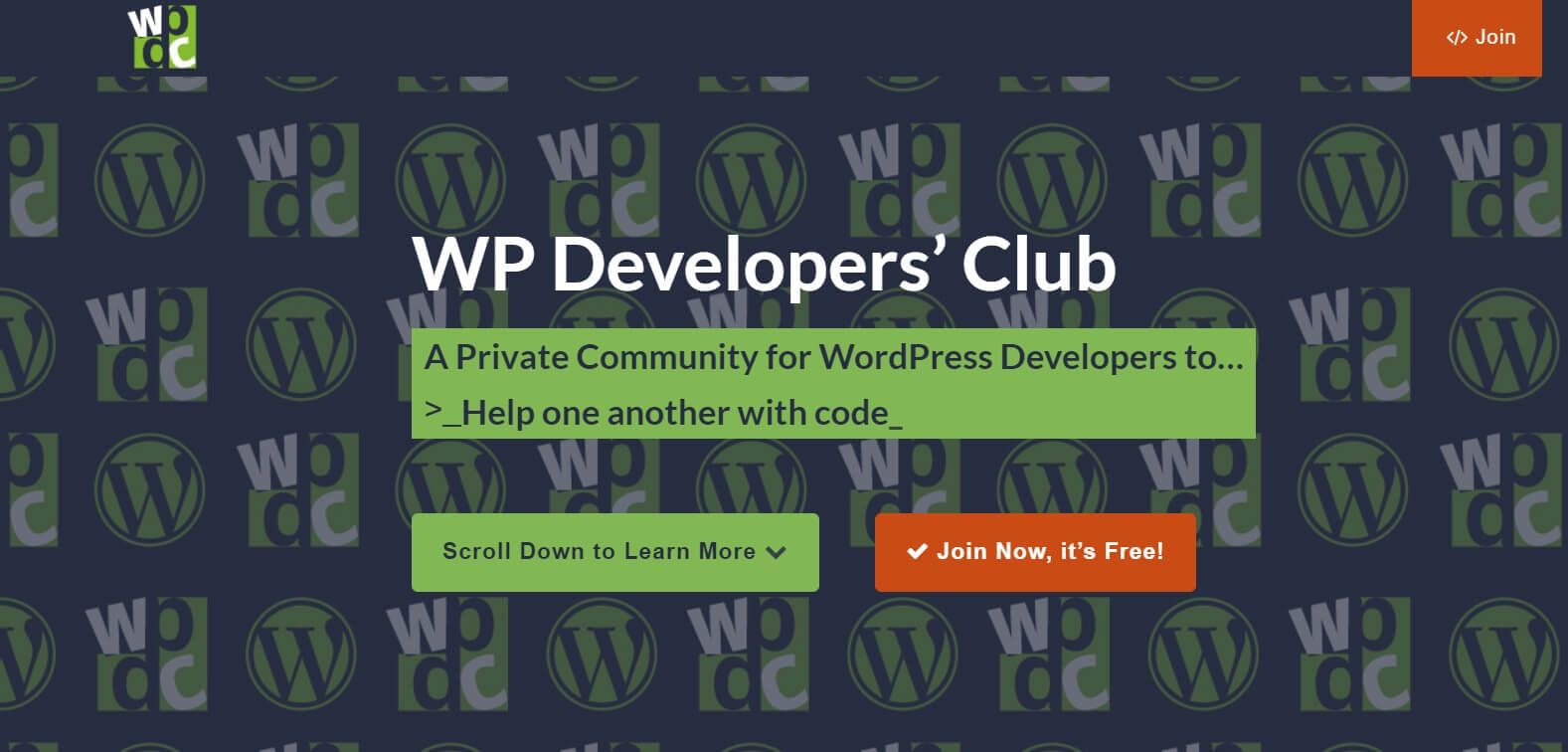 There's also a range of Slack channels to choose from. Some of the best ones include WP Developers' Club and WP + Slack. If you're using Slack to find remote developer jobs, be prepared to involve yourself in the conversation and network with other developers.
Some channels allow you to introduce yourself and state which types of opportunities you're looking for. Some may also have a #jobs or #work subsection specifically for these types of conversations.
You may not see messages from employers seeking developers in the same way you do on other job sites. However, you can use Slack to get leads and tips about remote WordPress developer opportunities from others in the industry.
RemoteLeads is an automated web developer job search tool that will send remote opportunities right to your inbox. You can use this site to search thousands of job listings on a variety of different platforms, and create a list of personalized job leads that meet your specifications: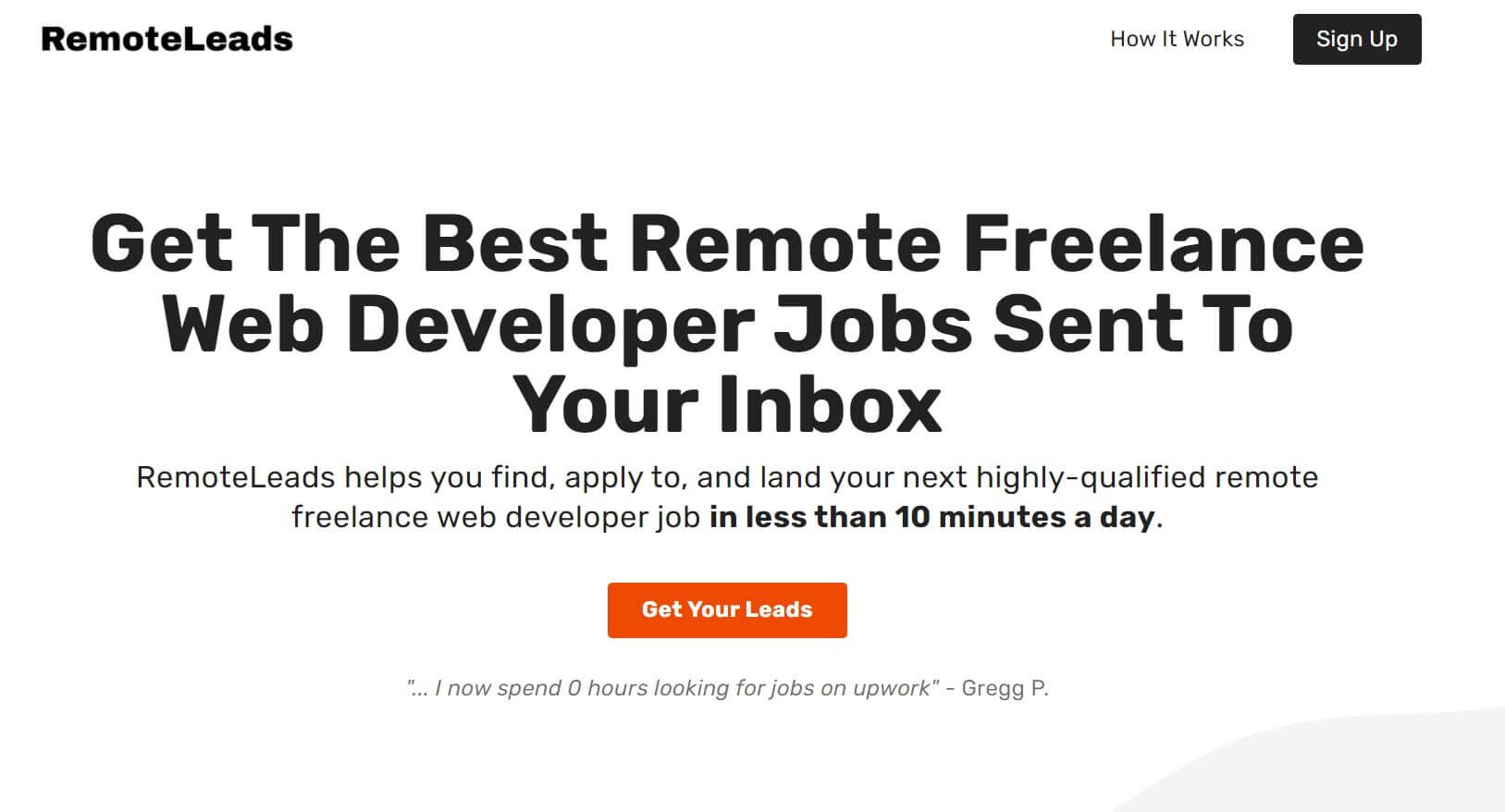 You can filter your searches by the type of job, such as WordPress or PHP, or by the type of role you want. For example, you can choose between WordPress plugin development and theme development.
Once your search is all set up with your preferences, all you have to do is sit back and wait. You'll get a list of job leads sent directly to your inbox, usually once or twice a week.
Even if you're content in your current role, signing up to RemoteLeads is a great way to keep your eye out for new opportunities. It's perfect for busy developers who don't have the time to trawl through thousands of job listings to find their dream gigs.
Conclusion
There are an abundance of remote WordPress developer jobs available online, but finding one that pays well and matches your skill set can be challenging. All of the sites we've discussed are great places to start your search.
Here's a quick recap of the eight best places to find remote WordPress developer jobs:
Do you want to know more about the best places to find remote WordPress developer jobs? Drop us your questions in the comments section below!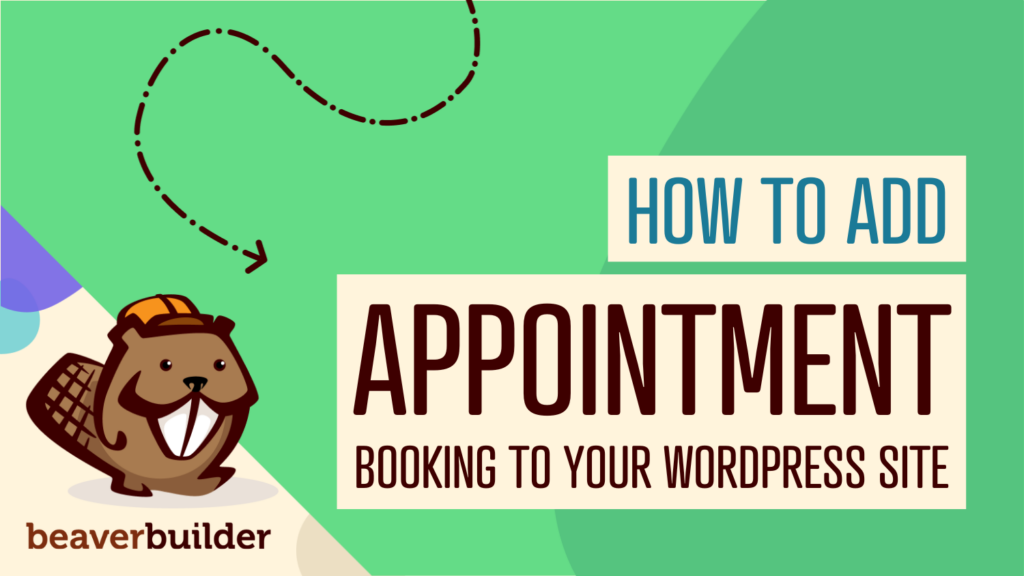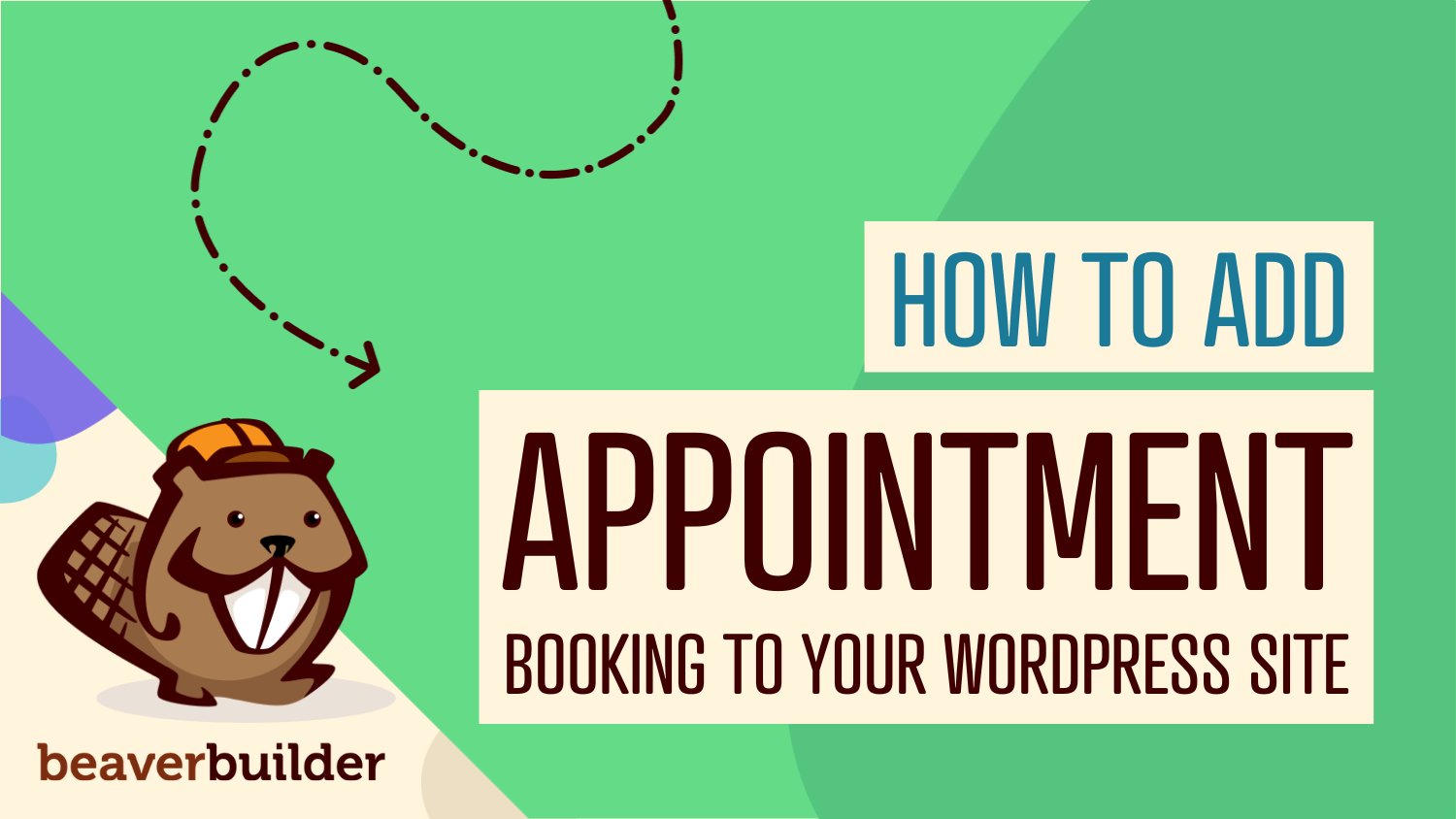 Wondering how to add appointment booking to your Beaver Builder site? For any business that relies on appointments, such as…
Join the community
We're here for you
There's a thriving community of builders and we'd love for you to join us. Come by and show off a project, network, or ask a question.