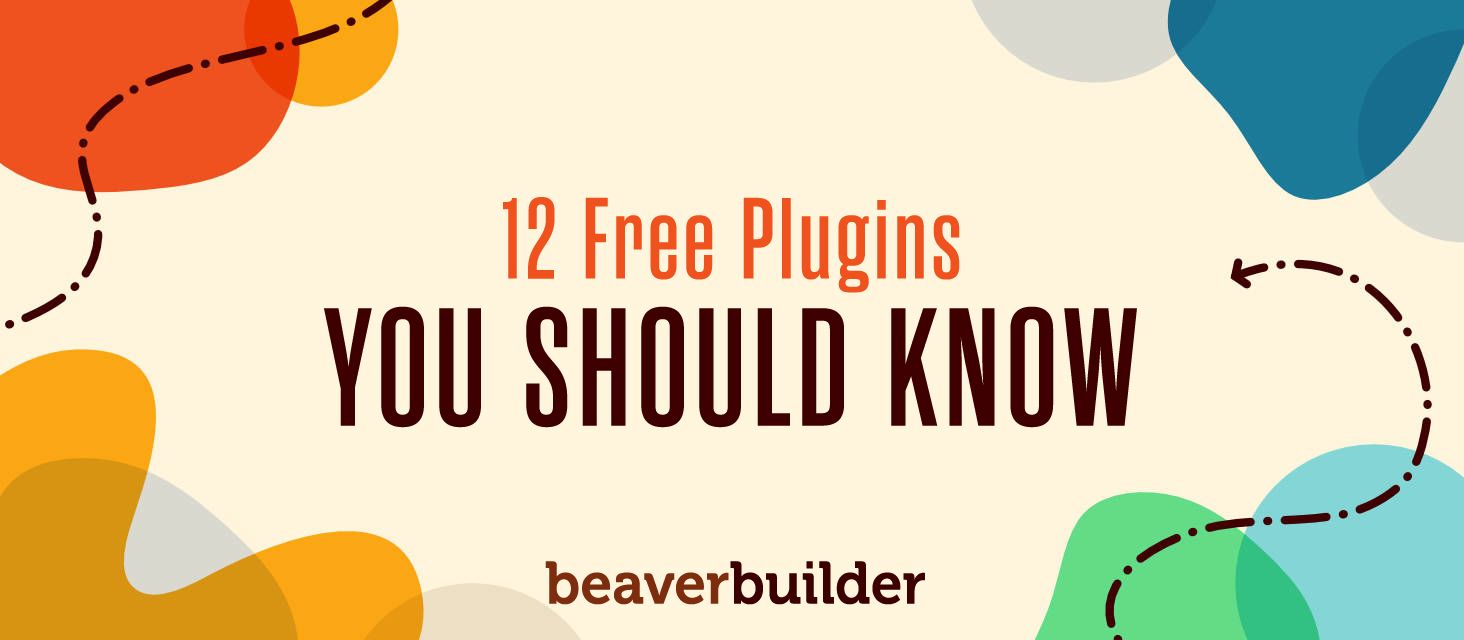 If you own a small business (or work for one), you know that time and money are two of the most valuable resources you have. If you're constantly looking for ways to make better use of them, WordPress has an answer. There are tons of outstanding free plugins that can help you build and maintain your website more efficiently.
In this article, we'll round up the best free WordPress plugins for small businesses, especially those with websites created using Beaver Builder. We'll also explain just what makes each one so powerful.
Let's get started!
An Introduction to WordPress Plugins and Beaver Builder
Plugins are one of the best parts of WordPress. They're extensions to the core platform that can add functionality or change how certain features work. There are thousands of them available, many of which are free. You can easily install them via the Plugins section of your WordPress dashboard. 
Plugins let you customize both the front and back ends of WordPress to fit your needs, making your life as a small business owner easier. For example, you can use them to incorporate features such as site backups and Search Engine Optimization (SEO). 
There are even plugins that add tools to increase your productivity, enhance the effectiveness of your marketing, and improve the User Experience (UX) of your website. This one of the key sources of WordPress's flexibility as a platform.
Beaver Builder is a plugin that adds a powerful drag-and-drop page builder to WordPress. You can craft web pages via a user-friendly interface where you can immediately see the results. It makes the whole process quick and easy so you can focus on growing a profitable business. And most themes and other plugins work well with Beaver Builder, but there are occasional exceptions. All of the products mentioned in this post play well with our page builder.
Free Plugins Every Small Business Should Know About
1. Ninja Forms

Ninja Forms is a flexible and powerful form builder plugin that enables you to create beautiful forms for your site. It prides itself on being easy to use, and it definitely lives up to that promise in our experience. 
The standout feature is the simple drag-and-drop editor. Like Beaver Builder, you just drag the elements of your form into place. You can see the results live as you work, and there are plenty of advanced options available. It also features integrations with many popular services, including PayPal, MailChimp, and Slack.
While WordPress includes a basic contact form by default, Ninja Forms lets you create a form for more or less any purpose you can imagine. Although this plugin is free, there are numerous premium add-ons you can purchase to enhance its functionality. When you finish your form, you can add it easily to any Beaver Builder layout. 
2. Simply Schedule Appointments

If your business operates on appointments, the Simply Schedule Appointments plugin is a must-have. It enables your customers to seamlessly book appointments, schedule phone calls and meetings, and more. 
The beauty of this plugin is in its simplicity. It makes scheduling, viewing, and managing appointments easy for both you and your customers. Best of all, it includes a useful Beaver Builder booking module so you can just drag and drop your availability and booking calendar into your layout.
Like many of the other plugins featured here, Simply Schedule Appointments also offers both a free plan and premium editions with integrations for Google Calendar, PayPal, Gravity Forms, and more.
3. Yoast SEO

SEO is an imperative aspect of building a successful website and business, but it can be a mystery to non-marketers. The Yoast SEO plugin takes the guesswork out of the process by scanning your content and providing specific, detailed instructions on how to improve it. 
Yoast packs tons of features and suggestions into a simple interface. When you're editing content, you'll see two scores – SEO and Readability. Each gets a rating of red, yellow, or green. 
You can then drill down into the plugin's suggestions for edits that will improve your scores and help your content rank higher. These edits are listed in order of importance, making it easy to prioritize changes and refine your content. 
Yoast also offers a premium plan with additional useful features such as automated scanning of older content.
4. WooCommerce


WooCommerce is one of the most popular and powerful e-commerce platforms on the web. This plugin lets you turn your WordPress site into an online store in minutes. 
WooCommerce features support for multiple product types, payment gateways, shipping methods, and even coupons, providing everything you need to start selling online. There's also a thriving ecosystem of add-ons to extend its functionality further, so you can build any type of store you can imagine. 
WooCommerce and Beaver Builder also play very nicely together. You can use the WooCommerce module in Beaver Builder to quickly add e-commerce content to any page. For example, you could add a display of popular or related items on non-commerce pages on your site. 
Even more WooCommerce integrations are built into Beaver Themer, a Beaver Builder add-on that lets you design the Shop and individual product pages with special WooCommerce modules. Beaver Themer also adds a powerful conditional logic feature to any Beaver Builder layout, which includes WooCommerce conditions. For example, you could add a row that appears only when a customer's WooCommerce cart has exceeded a certain amount. Beaver Themer also has field connections, a feature that lets you easily display custom fields in your layout.
5. Pretty Links

Link shortening services are an excellent way to fit more content into social media posts. They also typically support advanced click tracking, so you'll know exactly how well your content is performing. Pretty Links is a highly-rated and free link shortener plugin for WordPress.
You might already be familiar with link shorteners such as Bitly. If not, you've probably at least seen such links around the web. 
Pretty Links offers two distinct advantages over the alternatives. You can create your links right from your WordPress dashboard and you can use your own domain. This enables you to shorten your links quickly and retain your business's unique branding. 
Pretty Links also offers a Pro plan with advanced features such as automatic link creation.
6. ShortPixel

Website speed is one of the most important factors in both SEO and UX. Faster pages rank higher in Google and they tend to retain more visitors. There are lots of optimizations you can make to improve performance, but reducing the size of your site's images is one of the most impactful.
ShortPixel is a free WordPress plugin that makes compressing images a snap. It reduces the file sizes of all existing images and PDFs on your site with just one click. Future uploads are resized and compressed automatically, without any input on your part. It doesn't get much easier than that.
ShortPixel is free to use for a limited number of images, and you can purchase additional use credits for a reasonable price. This plugin also boasts 24-hour support from the development team.
7. Wordfence

Security is (or should be) a top priority for every business. The Wordfence plugin makes it easy to secure your website and offers useful features to protect your small business and customers from data theft.
Wordfence's primary functions include a Web Application Firewall (WAF) to block malicious traffic, security scanning, and protection from suspicious logins. You can view and manage your site's activity and security settings from a single unified dashboard, enabling you to gain a bird's eye view of questionable activity. 
Wordfence also offers a premium service that adds additional security features and more nuanced control. 
8. Editorial Calendar

Whether you run a full-on content marketing strategy or a simple blog on your site, staying organized and ahead of schedule is important. Editorial Calendar is a simple plugin that does exactly what it says on the tin – it adds an editorial calendar right to your WordPress dashboard in the back end. 
You can drag and drop entries between days and edit posts directly from the calendar, making it a one-stop-shop for all your content planning. It also includes a 'draft drawer' to more easily manage your post drafts. 
Editorial Calendar is a simple and extremely useful addition to WordPress, and we highly recommend it.
9. MailChimp for WordPress

MailChimp is one of the biggest names in email marketing. This free service lets you set up customized email campaigns and build beautiful newsletters to reach and convert subscribers.
The MailChimp for WordPress plugin is a third-party tool that integrates MailChimp's features into your WordPress site. This plugin is essentially a bridge that helps you connect your MailChimp account to other plugins, such as Ninja Forms and WooCommerce. It also includes signup forms and widgets of its own.
MailChimp for WordPress also offers a premium plan that allows for multiple forms, email notifications for signups, and detailed analytics and stats. 
10. Envira Gallery

Envira Gallery enables you to build beautiful photo galleries with a drag-and-drop editor, much like Beaver Builder. The resulting media displays are highly optimized for performance, so you don't have to worry about your page speed (and thus, SEO) taking a hit.
Envira Gallery makes creating and customizing a gallery a snap, so you can display your images or products in a useful and user-friendly way. You can build them directly with the plugin or use the included WordPress block. 
The plugin also features integrations with WooCommerce and various social media platforms. 
11. MonsterInsights

Google Analytics is an extremely popular (and free) analytics platform for all types of websites. It provides you with a high-level view of traffic and user behavior patterns on your site so you can drill down to see the nitty-gritty details and learn how to improve your online presence.
However, setting up and using Google Analytics can be a little complicated if you're new to website management. That's where MonsterInsights comes in. This plugin helps you set up your analytics quickly and provides a much more usable and understandable interface for reviewing your site's stats.
MonsterInsights is free to use, but there's also a premium version that includes additional features.
12. UpdraftPlus

Regular website backups are essential to protect your business from data loss and downtime and thus, lost profits. These events are usually rare but they can and do happen, so it's best to be prepared.
One of our favorite backup solutions UpdraftPlus. This plugin enables you to schedule backups to your choice of cloud storage service, including DropBox, Google Drive, and UpdraftVault. It's a simple solution that's easy to set up and maintain.
UpdraftPlus is free to use but the premium version adds incremental backups, additional storage options, and other useful features.
Conclusion
Whether you're just starting your small business and need to build a website from scratch or you're refining an existing site, Beaver Builder makes it easy. You can make the process even smoother by incorporating other key WordPress plugins. 
There are tons of free plugins on the market to make your life as a small business owner easier. These tools add useful features without impacting your bottom line.
Do you have any favorite plugins that didn't make our list? Let us know in the comments section below!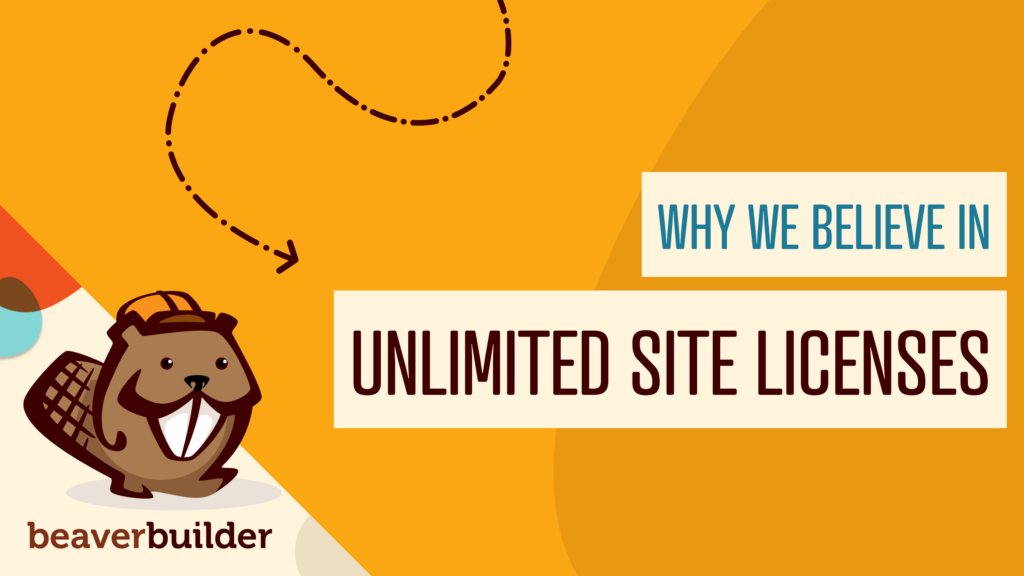 This post was originally published on January 9, 2018, and republished on May 5th, 2023. The question continues to come…
Join the community
We're here for you
There's a thriving community of builders and we'd love for you to join us. Come by and show off a project, network, or ask a question.