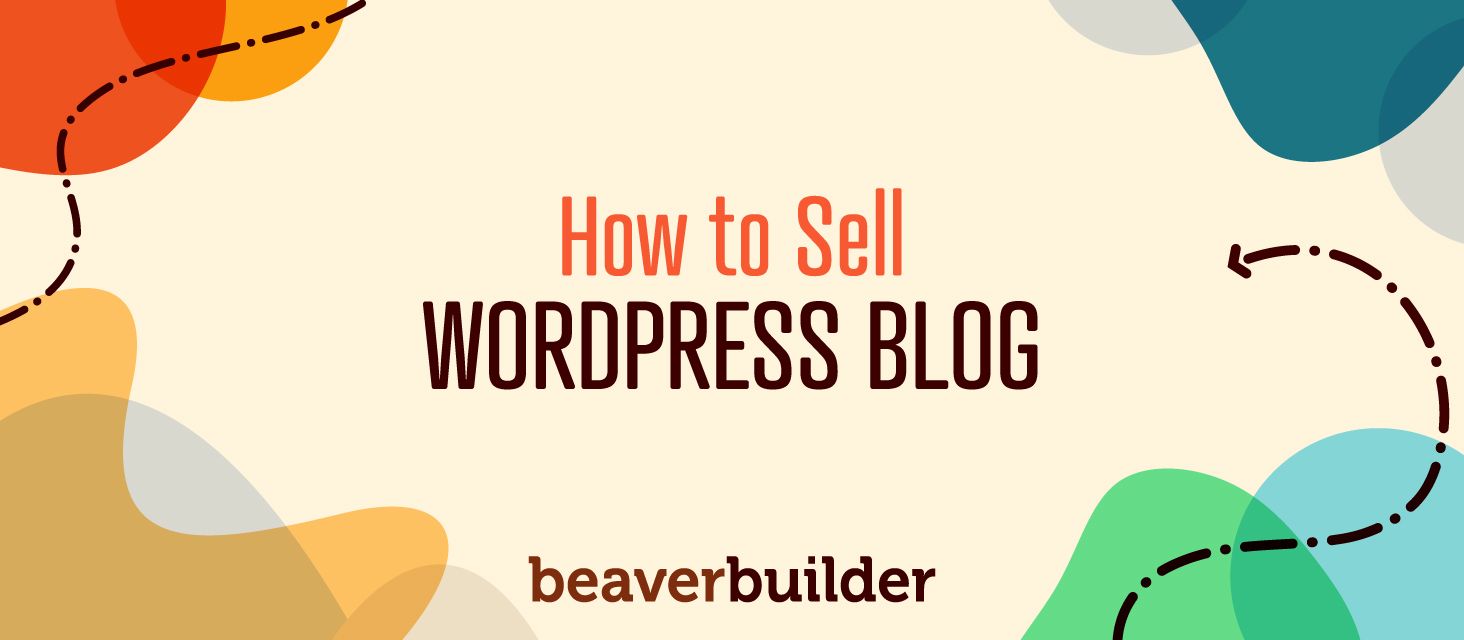 You may have heard about people selling their websites – sometimes for as much as six figures. If you have a WordPress site that you no longer want to maintain, you may be wondering if you can sell yours for a profit, too, and what that process might entail.
The short answer is yes, you can sell your WordPress site. However, doing so is a little more complex than throwing a listing online, especially if you want to end up in a better position than you started. In this article, we'll look at the key questions bloggers might have when considering whether to sell their WordPress sites. Let's dive right in!
Can You Sell Your WordPress Site (And Why Would You Want to)?
A well-run WordPress site is a business, and there are always folks looking to purchase successful businesses. As such, there's a surprisingly large market for profitable blogs in good shape (more on what that means later).
Some sites can fetch as many as six figures on the market. A handful of rare examples have even sold for millions. The popular technology site Ars Technica was purchased by Conde Nast Digital in a deal that totaled $25 million.
Now, realistically, you probably won't become a millionaire selling your WordPress site. However, you certainly can make a solid profit.
Money is one reason to sell your website. The practice of "website flipping" can be a profitable one if you know how to optimize and refine sites to make them valuable to buyers. That said, more common reasons for website owners to sell include:
You want to start a

 

new project

or business and no longer have time to maintain the site.

Other responsibilities or circumstances have materialized in your life that prevents you from being able to work on your site.

You've simply lost interest in your site and don't want to maintain it anymore.
Whether your motivations are personal or business-driven, offloading your site can give you more free time and take a potentially unnecessary responsibility off your plate.
5 Key Questions to Ask Before You Sell Your WordPress Site
If you're new to the concept of selling a website, you probably have some questions about the process. We've rounded up some of the biggest ones here to help get you started.
1. Is My Website Worth Selling?
Whether your site is actually worth selling is a nuanced question. Unfortunately, there's not really a cut-and-dried answer.
Essentially, you have to consider two key factors here:
Is there a market for my website (in other words, would someone want to buy it)?

Is selling my site in my best interest?
When it comes to whether you can find a buyer, if your blog makes a regular income and is in good shape, someone will likely buy it. "Good shape" in this case means your blog is secure, has at least decent Search Engine Optimization (SEO), and has strong metrics to indicate it will likely continue to be profitable. These metrics include organic traffic, click-through rates, and profit margins.
If you're able to find a buyer, then you need to consider whether selling it is worthwhile. You'll have to decide for yourself if your reasons for wanting to sell the blog, combined with the amount you're able to sell it for, outweigh the upsides of keeping it.
2. How Much Should I Sell My Site For?
The first thing to know is that the value of most websites is based upon the average monthly profit. The selling price is typically 12 to 36 times that number (in other words, one to three years' worth of income). There are exceptions, but this is the general rule of thumb.
So, the first thing you'll need to do is calculate your site's average monthly profit. That means subtracting all of your expenses, such as a domain registration renewal, hosting, and any premium plugins or themes you use.
It's also worth noting that you'll need detailed records of this information because prospective buyers will want to see it. Whether you should value your website at one, two, or three years' income depends on several factors, including:
How much time you spend working on the site.

People who want to buy websites and other businesses generally want to invest in ventures that will be as hands-off as possible. You'll probably be able to get more for your WordPress site if it requires minimal maintenance.

How much your website's income fluctuates.

If your web business produces predictable

recurring revenue

, you can likely sell it for more than if your profits swing wildly from month to month.

How diversified your income streams are.

Potential buyers want to see diverse income streams because they provide a safety net. If you pull in revenue from ads, digital product sales, and affiliate marketing, you have a cushion if one of those sources dries up.

If you can provide contacts to write content.

Buyers are likely to outsource the work of running the blog. If you have a crew of talented and reliable individuals who are willing to continue supplying fresh, high-quality content when your blog sells, it makes the buyer's job much

easier. This, in turn, means you can generally ask more for your site.

The value of your domain.

A highly valuable domain name can increase the selling price of the blog.

Your Key Performance Indicator (KPI) history.

If you can show several years' worth of trending growth and consistent performance, it will likely increase the amount you can sell your website for, since the buyer has more confidence that the site will remain profitable.
There are also several free website valuation tools available online, including the Flippa valuation tool and the Empire  Flippers valuation tool: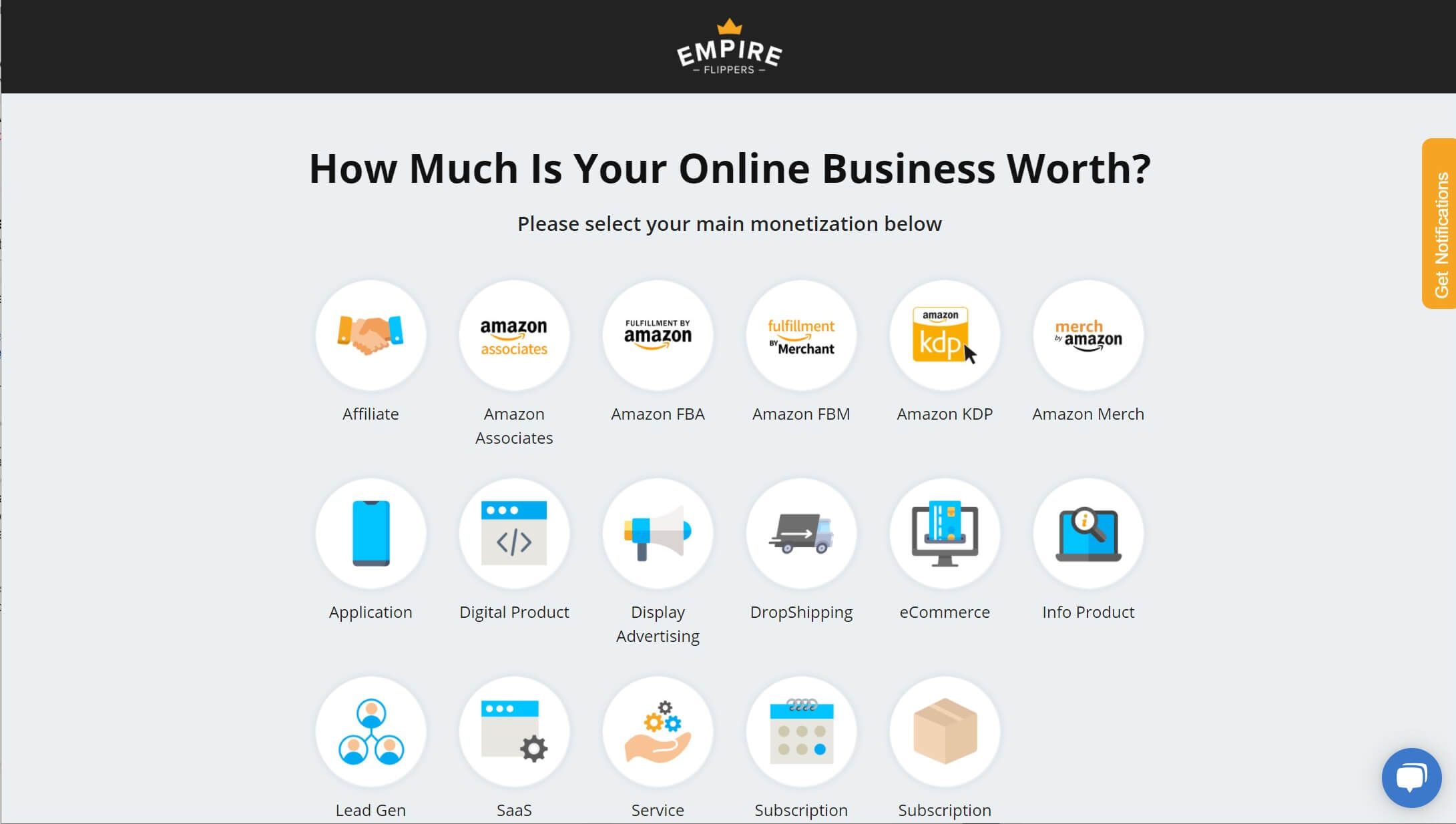 These can give you a solid starting point, but they tend to be rough estimates. We recommend only using them as part of your overall valuation process and not taking your results as hard-and-fast answers.
3. Where Can I Sell My Website?
Once you're ready to sell and have a general idea of what your site may be worth, you can start looking for a buyer. The first place to start is your personal network.
Chances are, in your online business career, you've met a lot of people in either the general WordPress industry or in your specific niche. Reach out to these contacts first – you never know who might be interested.
If you come up empty-handed, consider listing your site with a broker that can seek out prospects and negotiate the best deal for you. There are multiple marketplaces on the internet where you can list and sell online businesses.
The most reputable brokers include Empire Flippers, Flippa, and FE International.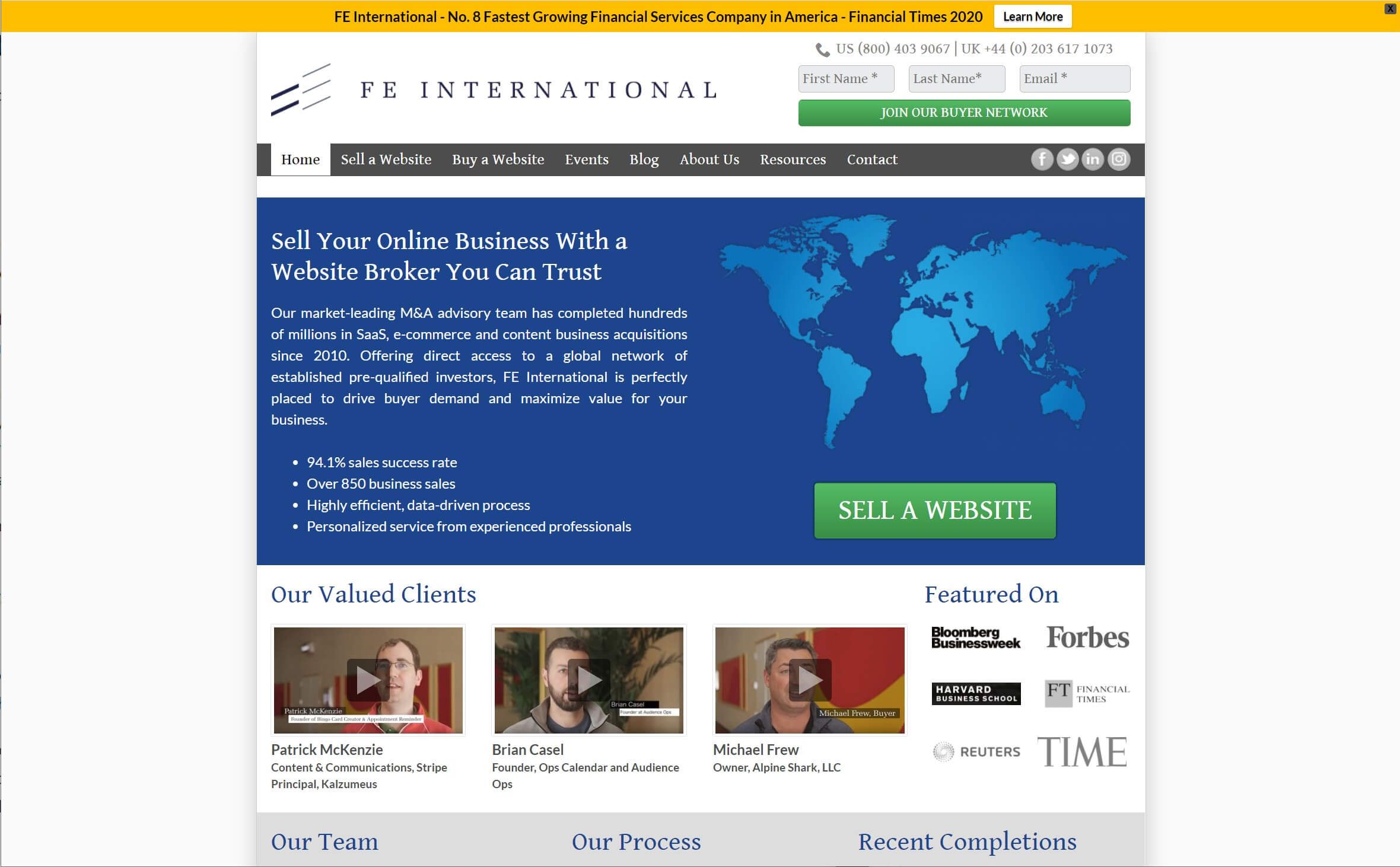 Any of these marketplaces is an excellent choice. Just note that they do take a cut of the profits. The exact amount depends on the marketplace and the sale price of the website but it can be as much as 15 percent.
However, the fee is usually well worth the convenience and peace of mind a broker provides, as many of these services provide a sort of concierge sales experience.
4. Do I Need to Consult With Anyone to Sell My Website?
Technically, no, you do not need to consult with anyone else before selling your WordPress site. If you list it with an online marketplace or broker, you probably need to communicate with them at some point, but you're not required to have any legal or financial counsel.
That said, it can be highly beneficial to consult with both an attorney and an accountant. An attorney will be able to advise you on any potential legal issues that you may encounter as a result of the sale.
This is particularly important if you're considering selling internationally, as some countries have strict laws in place governing certain types of websites and content. An attorney can also help draw up contracts and other documents that you'll want to have in place for the protection of both you and the buyer.
An accountant can be a valuable advisor as well. They can help get your website's financials in order to facilitate the sale and potentially even increase the listing price. Additionally, they can advise on potential tax pitfalls that you may run into when selling your site.
5. What Happens After I Sell My Website?
Once the sale is finalized, there's a transition period in which the new owner may need some assistance. First, you need to be involved in transferring ownership of the site via your hosting provider and domain registrar. If you're working with a broker, they'll usually help both you and the buyer through this process.
Beyond that, the new owner of the site will probably want some help settling in and getting into a workflow. You should make sure the help you will or won't provide is clearly laid out in your contract. This is another area where consulting with an attorney can help ensure everything goes smoothly.
Conclusion
It is absolutely possible to sell your WordPress site for profit. However, it's not always easy. Not only does the sale take work, but getting your website to a point where it's worth selling requires huge investments of time and effort.
Most buyers are looking for well-maintained sites with multiple passive revenue streams. If you have these, and a track record that shows your site can continue to bring in a steady income, you just might be able to unload your site for a serious payday.
Do you have any more questions about selling your WordPress website? Let us know in the comments section below!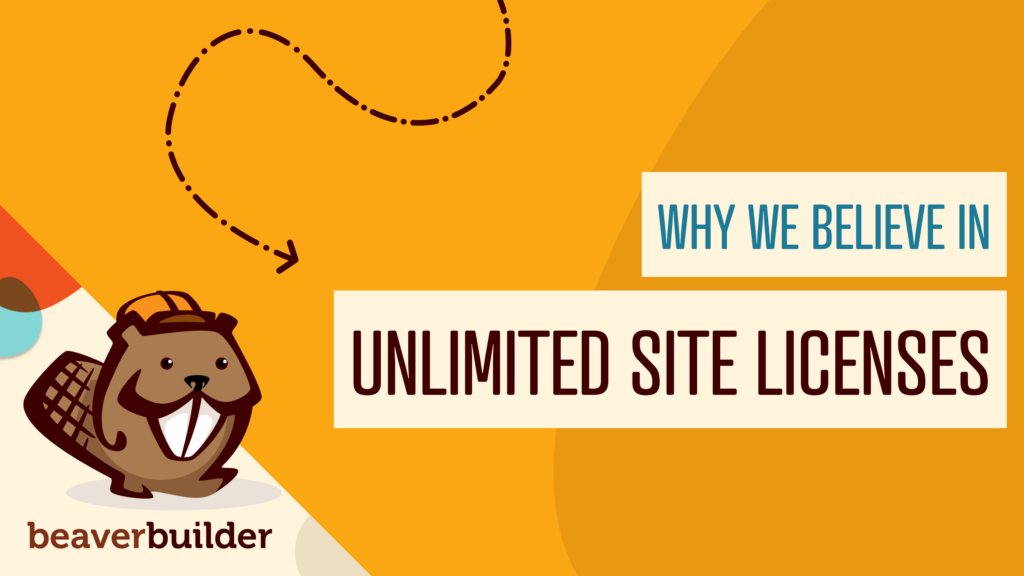 This post was originally published on January 9, 2018, and republished on May 5th, 2023. The question continues to come…
Join the community
We're here for you
There's a thriving community of builders and we'd love for you to join us. Come by and show off a project, network, or ask a question.