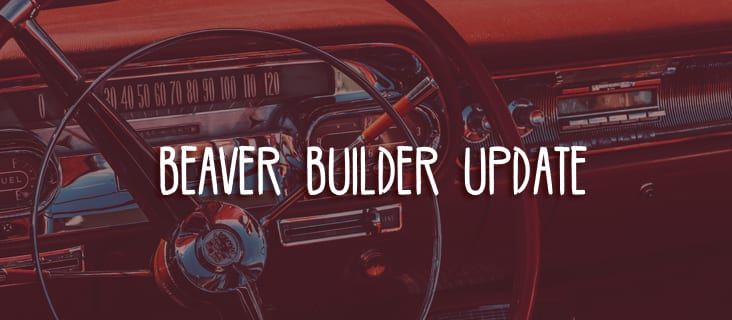 Hey there. I hope everyone's doing well. I mentioned a few weeks back that we're trying out a new format for the blog in 2018. Instead of doing an update post every month, we wanted to publish content more often and post updates when we actually have some news.
We're also shifting gears a bit with our newsletter. Instead of just rehashing the update posts in the newsletter, we're going to write a quick message and link out to the new content. We're on a less-than-once-per-month pace with that, so please sign up for our newsletter. Even if you hate getting emails, we're not going to bug you very much. I promise.
Let's Talk Gutenberg
It feels like a day doesn't pass where someone doesn't ask about Gutenberg. We published a couple of articles on the subject of the last several weeks. My favorite is the latest where we compare WordPress to MySpace in the early 2000s. I think the analogy works out pretty well.
In our next round of updates, we'll be adding Gutenberg support to Beaver Builder! We have it all dialed in and ready to go, assuming Gberg doesn't change too much between now and then. 🙂
Beaver Themer 1.1
We released our first feature update for Beaver Themer and added support for translation plugins, The Events Calendar, and Easy Digital Downloads. There's more info on that in our Themer 1.1 update post.
If you're still a bit unsure of what Beaver Themer does, this tutorial video about creating an events page with Beaver Themer might help. Even though it's about the new Events Calendar integration, it's a good overview of the power of Themer.
Beaver Builder 2.1
Let's get into some real news now. We've been hard at work on the next Page Builder update. In our last update, we announced that we're bringing inline editing in 2.1. We also announced that we'll be releasing Gutenberg support. As per usual, 2.1 will have various fixes and small improvements. Along with that, we have few more things in the works…
Saved Columns & User Role Restrictions
Due to very popular demand, we're adding the ability to save and create global columns. Similar to how you can save rows and modules, in 2.1 columns will have the same functionality. Another highly-requested feature has been disabling editing of Beaver Builder pages based on user role. With this feature, you'll be able to lock down pages and prevent certain user roles from accessing editing tools.
Notifications & Code Validation
In 2.1, we're going to add validation to code fields. We hope this will prevent those rogue semi-colons from sneaking through and ruining your day (and vice versa). Also, we're adding a notification center to Beaver Builder. It's going to be minimal, but we're hoping it will help educate users about new features and updates as they're released.
We're planning to release an alpha version of 2.1 this week and we'll have an accompanying blog post with a lot more details.
Team is Growing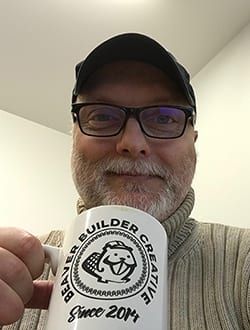 Over the holiday season, we brought another member on to the Beaver Builder team! If you've spent any time in the Beaver Builder Slack, you surely recognize the name Nomad411 aka Gerard Godin.
I put a lot of emphasis on our Facebook group, but I specifically promised Gerard I would give a solid plug for the community Slack channel he created. Come by and say hello!
Gerard joins us from the Atlantic coast of Canada, "where the air is pure and the sushi runs wild." When he's not making us feel silly for complaining about the "cold" in California, Gerard enjoys photography—particularly iPhoneography—and participating in various online communities and message boards. Gerard is fluent in English and French. While he recently joined the team on a more permanent basis, he's been working with us for some time now helping manage our translations and translators.
After a career in IT, he gravitated to freelancing and decided to apply his knowledge to help small businesses and entrepreneurs benefit from the power of the web and WordPress.
Footnotes
WordCamp Miami and London
Oh boy, this is a really exciting one! We're sponsoring and attending two upcoming WordCamps, Miami and London. Simon and Danny from the team are both based in the UK and, despite working with them for years, we've never met in person. Justin and I are making the trek across the pond for a visit.
If you're in the UK and can make the camp, we'd love to meet you too! Tickets are still available.
WP Engine's BB-Powered Homepage
We're working on a more in-depth case study with WPE, but we wanted to share their amazing looking new homepage that was built with Beaver Builder! WP Engine is one of a short list of names that are in the top echelon of managed WordPress hosting. They also recently closed a relatively major round of funding. Nice work, WPE!
Beaver Builder AMA
In the first week of March, Billy, Justin, and I are heading out to Austin, TX to visit with Brent. We really are pushing to do more with video this year, so we're going to try an AMA (Ask Me Anything). You guys ask questions, we'll read them off and answer them together in a video! I think it will be fun. If you have any questions for us, please feel free to leave them here in the comments. We'll also make a post about this in the Facebook group.
In Case You Missed It
In the last few weeks, we've published several articles on the blog. To recap, we wrote about why we chose an unlimited site license model for Beaver Builder. Our friend Kevin Muldoon wrote a post about the benefits of white labeling the WordPress experience for clients. Last but not least, Hashim wrote a post about advanced websites you can build using Beaver Themer.
WP 101
To cap off, this is a straight up plug for a good friend of the company and a great product. As we're delving more into video, we've been watching and learning from the folks we're inspired by. Shawn Hesketh creates fantastic WordPress tutorials over at WP101. He is a talented educator and a true craftsman when it comes to screencasts and video. His article about creating quality screencasts has been my goto and we've been a customer of WP101 since our client services days. Just this week I referred a friend to WP101 as she got a new job with the responsibility of managing the company's WordPress site.
As always, thanks a ton for your support. If you have any questions for us at all, please leave them in the comments and keep an eye peeled for our upcoming AMA video!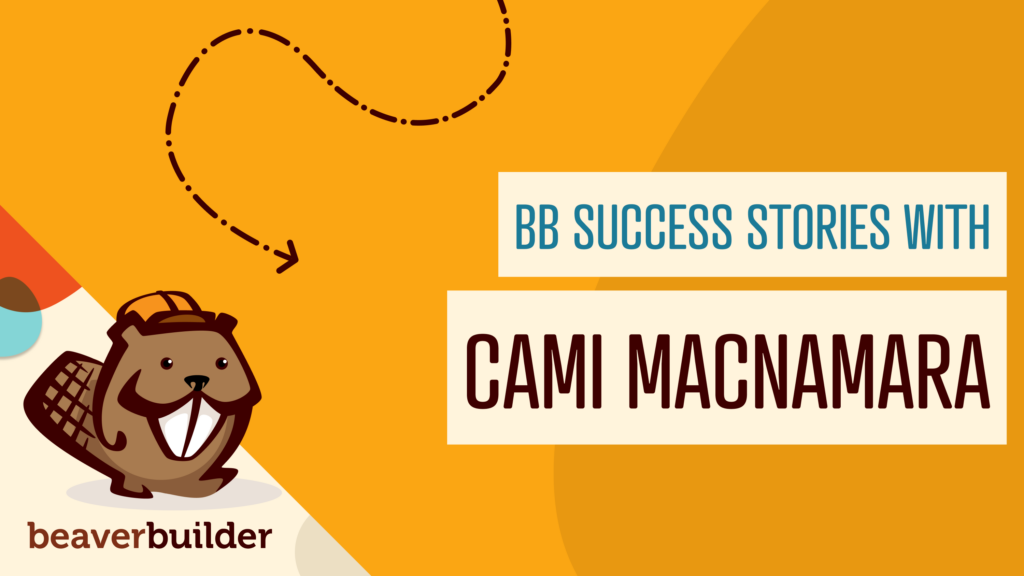 We are excited to introduce our good friend and a long-time Beaver Builder power user, Cami MacNamara. In this post,…
Join the community
We're here for you
There's a thriving community of builders and we'd love for you to join us. Come by and show off a project, network, or ask a question.