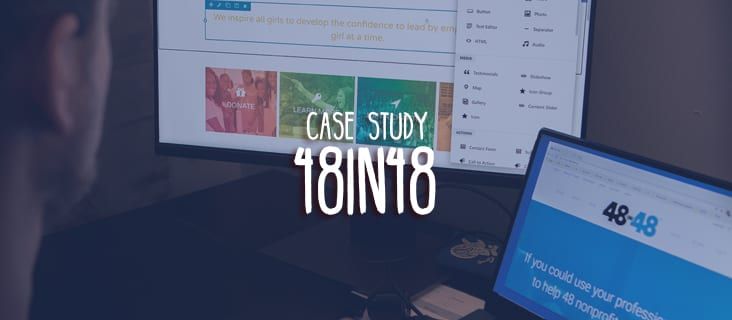 Since we launched Beaver Builder almost 4 years ago, it's opened up a world of new relationships and opportunities. I can honestly say it's been one of the wildest journeys of my life. It might sound cliche, but I genuinely love when we're able to leverage our business and our software to do something good; to give back.
A few years ago, a gentleman named Adam Walker wrote us asking if we'd be willing to donate a license to his non-profit organization, 48in48. I should mention here, we offer a standing 10% discount on Beaver Builder for non-profits, but this was a bit of a different situation. Adam, and his partner Aaron Reimann, were planning to build 48 websites for 48 different non-profits in 48 hours.
If I am honest, I was a bit skeptical that he would be able to pull off such a feat. I mean, I think I've been trying to launch my personal blog for the better part of 3 years now. Not only did they create the 48 websites, it was the first of many 48in48 events.
Today, I am thrilled to invite Aaron and Adam to share a post about how they pulled this off using Beaver Builder. Furthermore, I'd encourage everyone to check out the 48in48 website and keep an eye peeled for a 48in48 event near you. They're always looking for skilled volunteers and it's one of the most high-leverage ways to do some good with your time and Beaver Builder chops.
48 Websites in 48 Hours
48 websites, for 48 non-profits in 48 hours. It sounds almost impossible, right? Well, it is possible, but it surely is difficult without a great team of volunteers and the right tools. We now have the right tools to get the job done.
The first 48in48 event was in my hometown of Atlanta and we used a system that allowed us to spin up 48 websites pretty easily, and the platform worked well. We used what the creators of that platform used, Genesis Themes, Genesis plugins and 100 or so other plugins. The event went well, a lot of sites were launched.
We all learned what it is like if we get 150 volunteers access to WordPress, it is almost chaos. It is very hard to learn a widget-based homepage if you've never actually used WordPress. Most of Genesis is widget-based and it is limiting concerning the design options. If you don't like the Genesis theme, you have to switch to find something that more fits the look that the non-profit is looking for.
The platform only allowed for Genesis themes and the plugins already on the system. That's fine, but we very quickly realized that 150 volunteers need a page builder to give a newbie the features they needed to create anything they imagine (within reason of course).
Sideways8 worked with 48in48 to build a "multitenancy" platform for the events. The platform is a turnkey WordPress system using Git to deploy sites onto the servers. With a click of a button, you can spin up a WordPress install with all of the plugins and themes a non-profit would need to build a site.
Then comes a Page Builder….
For the second (in Atlanta), third (in New York) and fourth (in Boston) events, we used our new turnkey platform, but we added a page builder. Sideways8 had already been using Beaver Builder for all of their projects, and it only made sense to add Beaver Builder to the platform we have created.
Right after the event, we ran into some volunteers. We asked them, "What would have made this easier for you to build the sites?". With most of the volunteers not having much WordPress experience, they wished we only had one option on the platform for themes. The volunteers wound up being extremely more productive with a 30-minute training session simply explaining Beaver Builder.
Since the first four events, we have removed all themes except for Beaver Builder and we've cut the learning curve significantly. Sure, we've needed some plugins for memberships, form creation, social icons, etc, but with all of the tools like BB Page Builder, BB Theme, and the Theme Builder we've been able to build just about anything we've need for these non-profits.
Let's Show 'Em Some Love
Okay, Robby here again. I hope you'll join me in showing 48in48 what our community can do and show them some social media love. Give 'em a plug. Share this article on Facebook. If there was ever an organization you can feel good about blasting to your social circle, this is it. Thanks so much everyone!
@48in48org builds 48 nonprofit websites with @BeaverBuilder in 48 hours at their events hosted throughout the world. They're always looking for volunteers, so check out their website and visit a 48in48 event near you! https://48in48.org/
Click To Tweet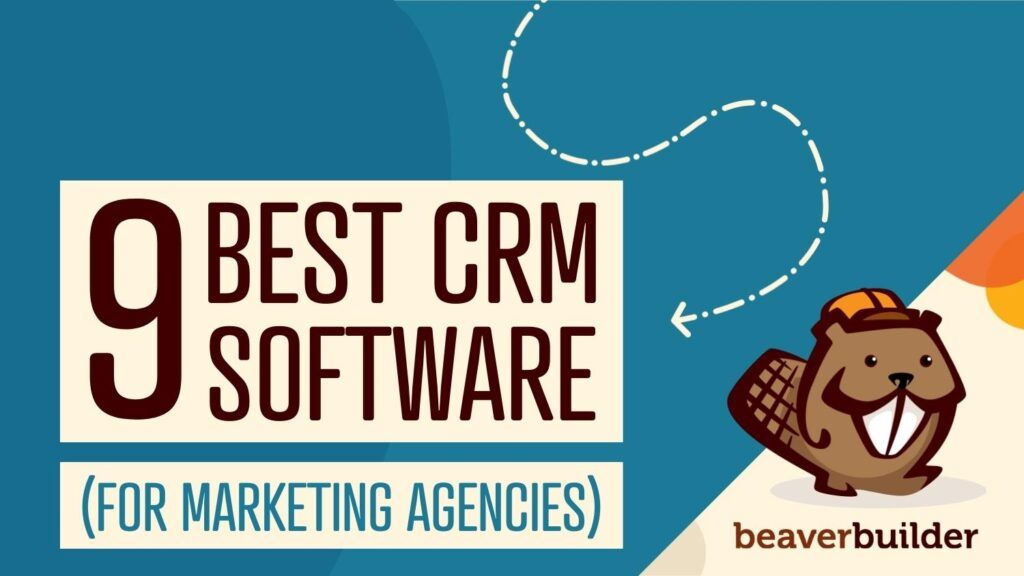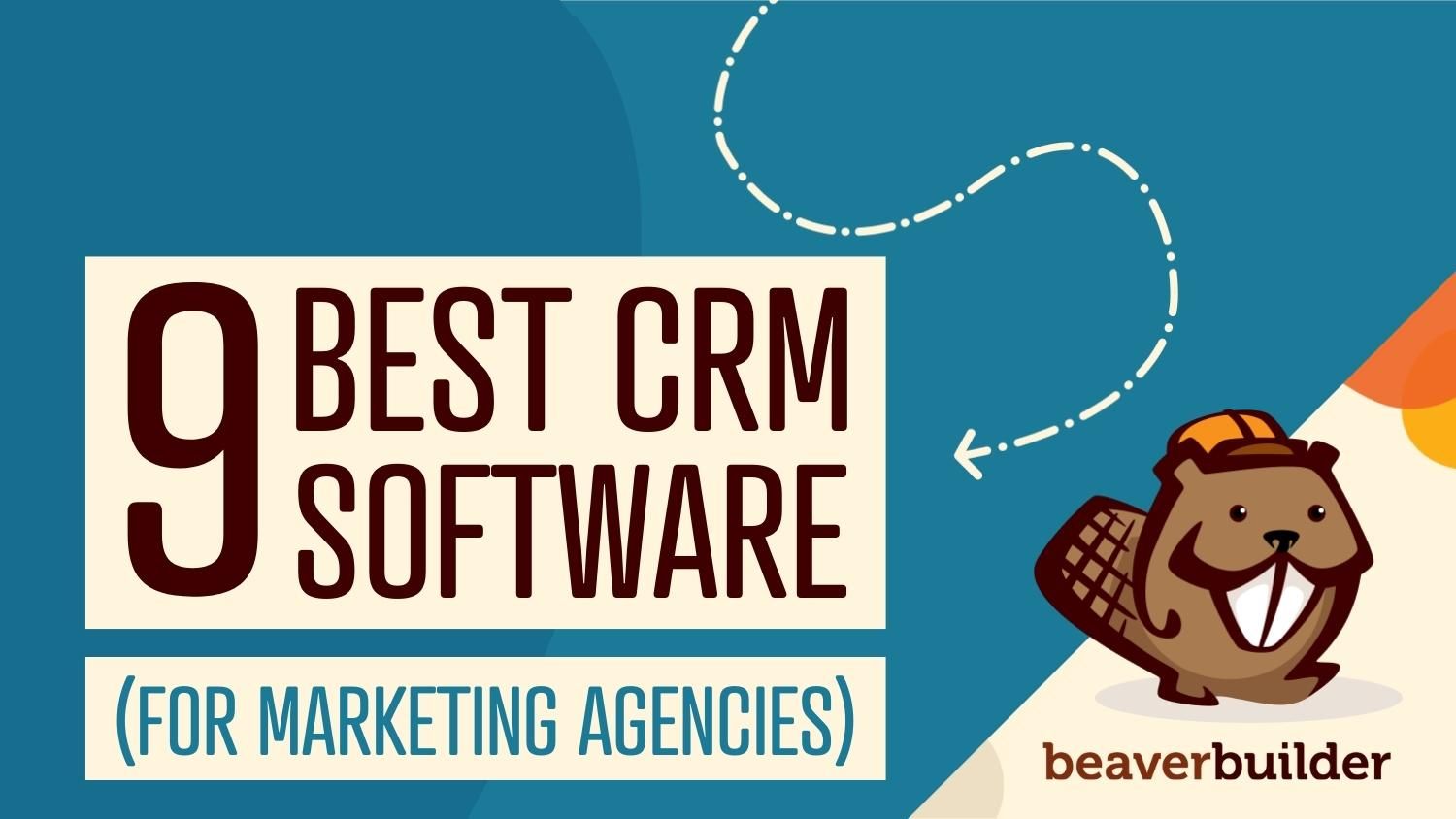 Two important objectives for marketing agencies are to improve customer experience and boost sales. To help reach their goals and…
Join the community
We're here for you
There's a thriving community of builders and we'd love for you to join us. Come by and show off a project, network, or ask a question.