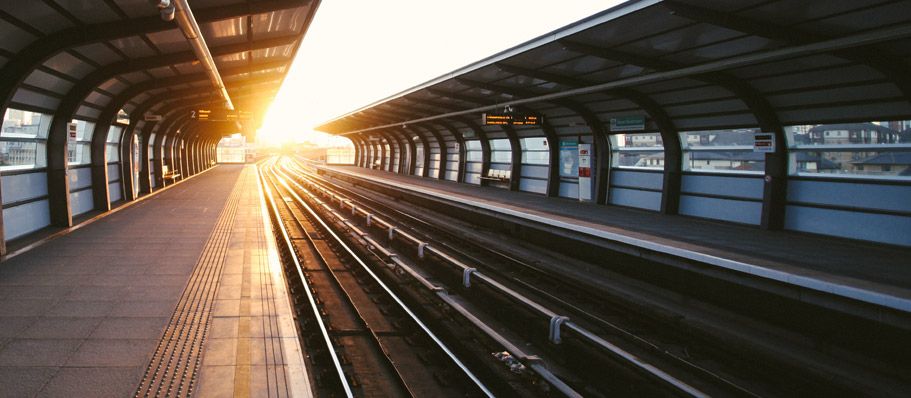 When we initially launched Beaver Builder back in April of 2014, I had no idea just how much progress we would make over the next year (and a few months). Since then, we've pushed out over 60 plugin updates, over 30 theme updates and have completed 62 suggestions posted in our UserVoice forum. Needless to say, it has been quite a ride!
We're thrilled with the progress that we've made and look forward to taking things even further over the coming months. With the help of our newest development partner, Favolla (the team of Diego de Oliveira and Thaís Toda), and our amazing support guru, Ben Carlo Chua, we have some big plans on the roadmap (some of which have already been started) that I'm excited to share with you today.
As always, since this is a roadmap post, everything here is tentative and subject to change. We're not making any promises but we really hope to get as much of this as we can out to you in the future! Be sure to check out the change logs and the completed ideas at User Voice to see what has already been done.
Here's What We're Currently Working On
Here's a look at what we're currently working on including in the next batch of Beaver Builder modules. Be on the lookout for some of these very soon!
Row and Module Templates
The ability to save individual rows and modules has been an often requested feature that I'm happy to say is well under way in development!
When you save a row or module as a template, you will now be able to drag and drop it into a layout just as you can drag and drop the core rows and modules. Once this feature is released, you will see two additional sections below the existing sections for Saved Rows and Saved Modules as shown in the screenshot below.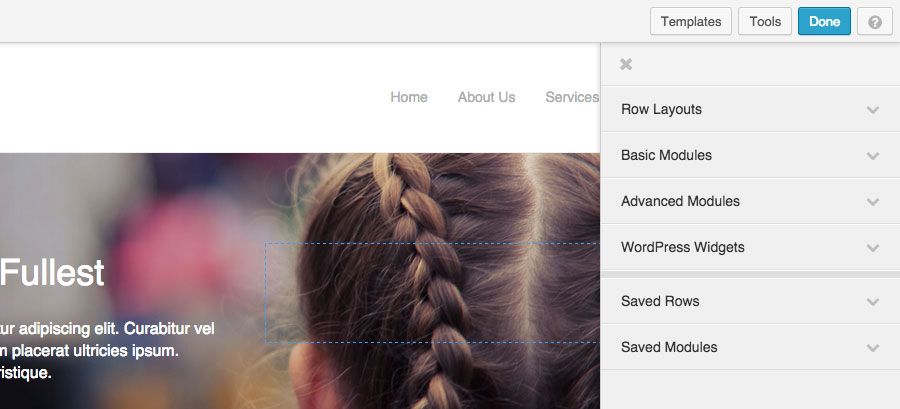 Saving a row or module as a template is easy. Just click the Save As button in the row or module settings dialog, name your template and it will appear in either the Saved Rows or Saved Modules sections in the builder panel.

This feature (and the following feature) are still in development, but we do hope to have them available to you within the next month or two.
Global Rows and Modules
In addition to being able to save rows and modules as templates, you will soon also be able to save them as global templates. A global template is one that when added to a layout can be edited in one place to update it on every page that it is embedded on. To save a global template, just set the Global setting to Yes when saving a row or module template as shown below.

Posts Slider and Posts Carousel Modules
These two modules were created to complement the existing Posts module. You can now create a slider or carousel of your posts (pictured below) that is automatically populated with content based on criteria specified in the module settings.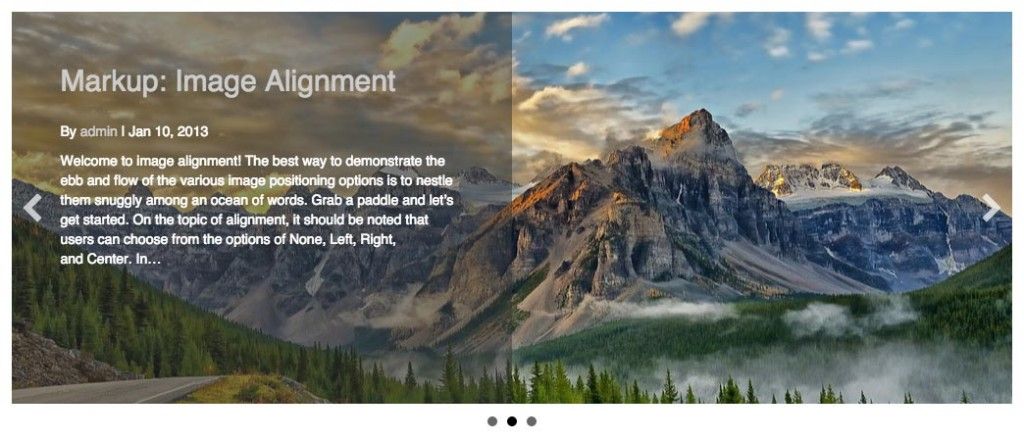 Menu Module
The Menu module allows you to drop any of your WordPress menus directly into a Beaver Builder layout. It's similar to the Custom Menu widget as it allows you to choose a menu created under Appearance > Menus, however, it differs in that it has advanced styling options for things horizontal or vertical layouts, colors and mobile.

Animated Numbers Module
The Animated Numbers module will allow you to display a number with accompanying text that counts up from zero to the number specified in the module settings. This technique is great for displaying stats like the number of projects completed, clients worked with or cups of coffee that have been consumed!
Here's What We Have Planned
Here's a quick look at some of the items we have planned for later this year when we finish the stuff that we're currently working on. Again, all of this is tentative and in no specific order, but we do hope to get as much of it out to you as possible!
More Modules
Aside from the modules mentioned above that have already been started, we are planning on creating a Countdown module, Table module and possibly (we're still debating this one) a Chart module. Once we finish those, we don't have plans for any new modules at the moment, so let us know if there's something we're missing that you would like to see.
Module Enhancements
In addition to new modules, we're also planning on enhancing the existing modules. In fact, I predict that as time goes on, you'll see us spend more time enhancing existing modules than building new ones. Enhancements we're considering in the near future include more API integrations, paginated galleries, Posts module search/filter, Pricing Table module design and Testimonials Module design.
Color Presets
The ability to save color presets is currently our second most requested feature on UserVoice. Once this feature has been implemented, you will be able to save colors within the color picker to reuse on your sites again and again without having to go searching for the color code.
100% Height Rows and Equal Column Heights
The title says it all. We will be implementing the ability to have rows fill the height of the browser window and the ability to have columns that share the same height, regardless of how much content each of them has.
Google Fonts Integration
Our Google fonts integration will be in the form of a new type of setting that will allow you to pick a Google font to modify an arbitrary piece of text within any module that makes use of it. As of this writing, the only module we are considering using this setting in is the Heading module, but that could change by the time we're done.
Built-In Genesis Support
Over the last year, we've found that a lot of our customers are on StudioPress' Genesis framework. It's a solid framework and one that Beaver Builder can seamlessly integrate with a few tweaks. That has been fine up until this point, but since so many people are using it, we want to make that even easier! We're not sure which makes the most sense yet, but eventually, we'll either be baking in Genesis support or creating a Genesis child theme for Beaver Builder.
Partial Refresh
One issue with the current version of Beaver Builder is that each time you make a change that needs to refresh the layout, it refreshes the entire layout. When partial refresh is implemented, only the row, column or module that you are currently working on will be refreshed, meaning quicker load times and faster editing, especially for large pages.
Column Enhancements
Some of our biggest feature requests have been regarding the ability to work with columns. We'll be looking at implementing things such as adding columns to existing rows, adding columns in columns and dragging to resize columns with pinpoint accuracy.
Archive and Post Templates
Wouldn't it be great if you could build a layout with Beaver Builder and then have it be populated with content from the current post or archive page that you are viewing? That's the thinking behind this feature request as it will allow you to essentially design theme templates such as single.php, page.php or archive.php using Beaver Builder and without having to write any code. This will also bring us closer to one day possibly having it so an entire theme could be designed using Beaver Builder (the menu module brings us closer to that as well).
New Builder Templates
Having a starting point for a design such as the templates provided with Beaver Builder can make the process of creating a page much easier and speed it up exponentially. Once we've finished some of the features and enhancements mentioned above, we'll be working on refining our existing templates and bringing you new templates to use.
Over To You
This isn't an exhaustive list of the updates we will be working on and I'm sure many smaller items from our UserVoice forum will be completed in between the larger items mentioned here. In the meantime, don't hesitate to let us know what you'd like to see us work on next and what you think about our plans so far.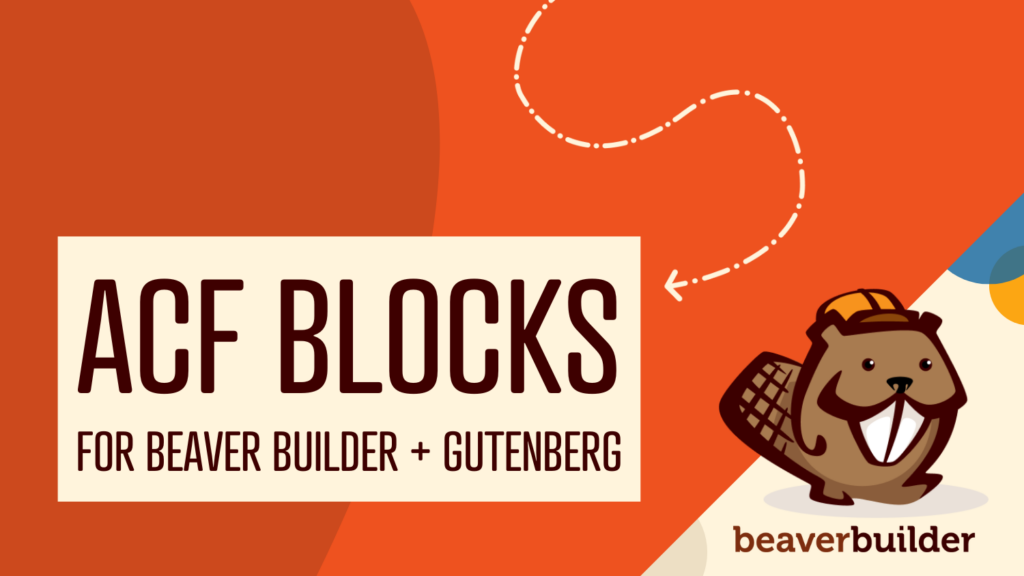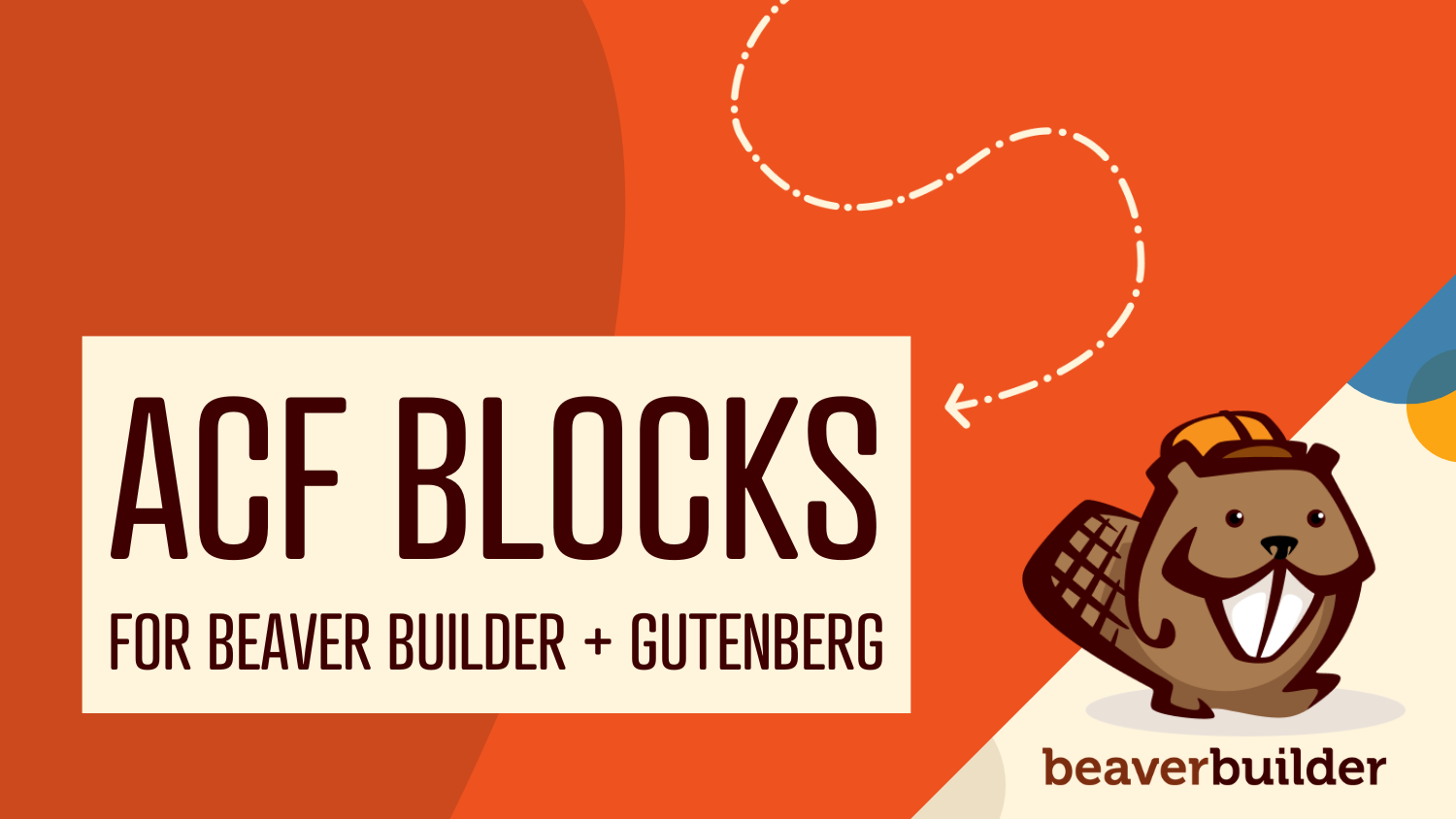 Have you ever wanted to create a custom module or block that works in both Beaver Builder and Gutenberg? Well,…
Join the community
We're here for you
There's a thriving community of builders and we'd love for you to join us. Come by and show off a project, network, or ask a question.