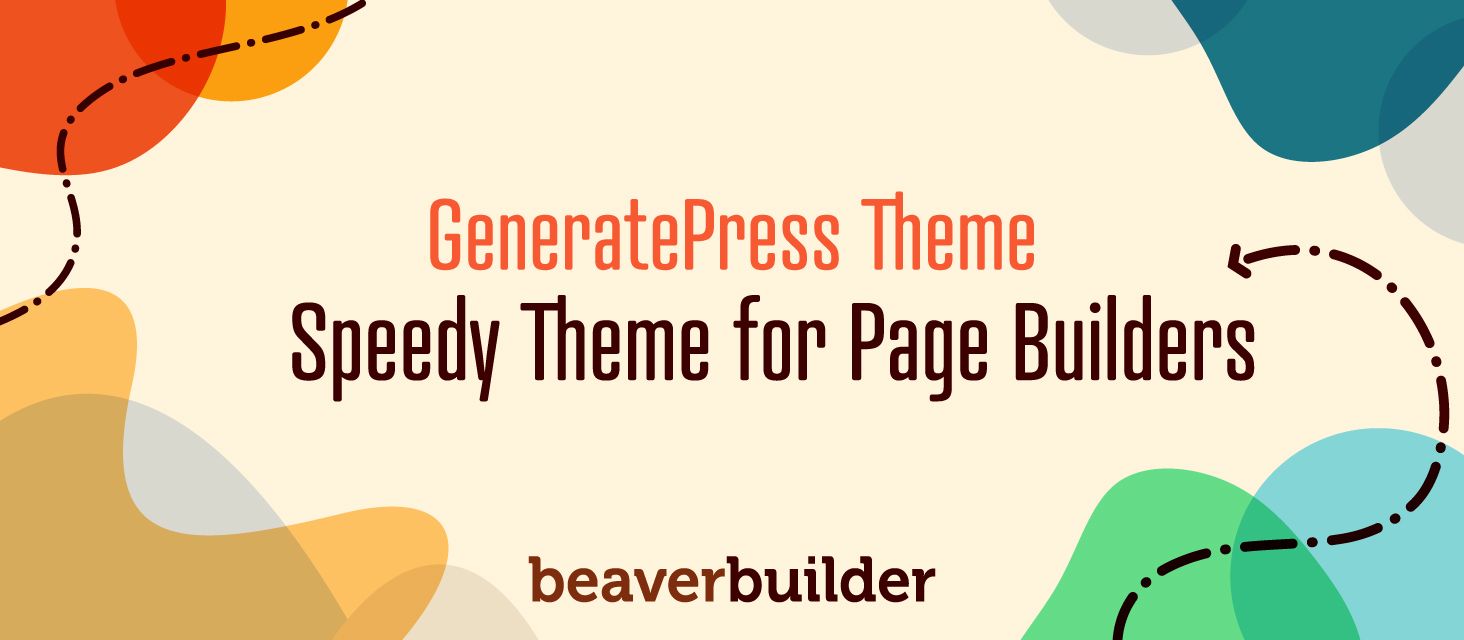 Starting from scratch with a new WordPress theme can be a mixed bag of benefits and disappointments. However, pairing your favorite plugins and page builder tool with a well-designed theme can make all the difference.
In this article, we'll take an in-depth look at GeneratePress, a theme designed to work flawlessly with your favorite page builder.
We'll review its features and pricing and take a look at its compatibility with Beaver Builder.
If you're ready, let's dive right in!
An Overview of GeneratePress' Unique Qualities
GeneratePress is a theme built from the ground up to be flexible and fast. While we're sure you've heard that before about various themes, this one really does have a uniquely small footprint:
If you add GeneratePress to a default WordPress installation, the footprint of the new files will only be around 30 kB. This is far below that of the average theme.
As a result, GeneratePress is one of the fastest-loading themes you can get, which is vital for retaining visitors and providing a strong User Experience (UX)
GeneratePress is also free, which is great if you like to give multiple themes a test drive before settling on the one that's best for you.
You'll be able to download what you need from the Theme Directory, or go to Appearance > Themes > Add New in your WordPress dashboard to install it.
Beyond speed, this theme offers a very robust set of options that are accessible within the WordPress Customizer. With the free theme, you'll have ten different areas of your website that you can change and develop. 
If you need access to more integrations and modules, you can upgrade to GeneratePress Premium for $49.
This will add 14 premium modules to your customization options, including Sections, Elements, and Copyright. We'll look more closely at those features later.
A premium license can be used on as many sites as you need it for. It also comes with a year of updates and support. If you decide not to renew your license, however, don't worry. Your existing elements will work just fine, although any new GeneratePress modules will not be available to you.
GeneratePress' Key Features
Now, let's take a look at what you'll get out of the box with the free version of GeneratePress. Whether you're creating a post or a page, you'll be able to take advantage of some customization options directly on the edit screen: 
Each tab has radio button options for styling your layout. This includes the option to disable specific elements, as well as to choose the structure of the container your page builder content will go in.
This is particularly helpful if you're using a page builder like our own Beaver Builder plugin. That's because it's best to use a full-width container for the pages and posts you're going to create with Beaver Builder.
However, if you have a piece of content you're not going to be using Beaver Builder on, you can choose another container option on a per-page basis.
That's just one of many of the layout elements you'll have control over with the free version of GeneratePress.
In the Customizer, you also have the flexibility to change your site's Colors, Typography, and Menus: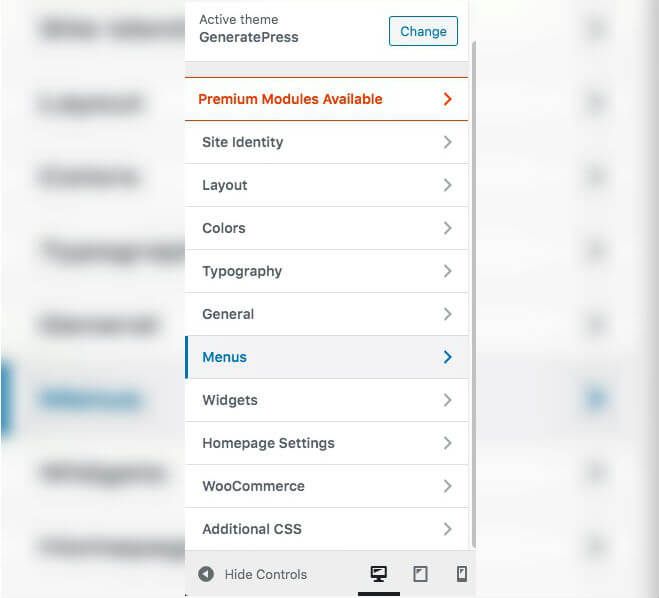 There are even options for building a mobile-specific menu. GeneratePress might look simple out of the box, but it's full of potential and works well for a wide variety of site types and niches.
A Detailed Look at GeneratePress' Customizer Options
The Customizer is a native part of WordPress. However, every theme populates the features that are available in the Customizer differently. This means that every theme has its own specific set of customization options to offer.
With GeneratePress' free version, you'll get the following options in the Customizer:
Site Identity:

Quickly change your site's title, tagline, logo, and icon.

Layout:

Change settings for your site's container, header, navigation, sidebars, footer, and blog.

Colors:

Use the color gradients to pick seven different theme colors, or choose a preset option.

Typography:

Customize the preset fonts and styles for your text areas.

General:

Review these higher-level settings because they can affect your site's speed.

Menus:

Choose from seven different menu options or create a new menu.

Widgets:

Place any content you like in all of the nine widget areas because GeneratePress gives you the power to create individual settings on each page.

Homepage Settings:

Choose either a feed of your latest posts or a specific static page as the site's home page.

WooCommerce:

For

an e-commerce site built with WooCommerce

, set WooCommerce options such as

Store Notice

and

Product Images

.

Additional CSS:

Access this area if you want to add custom CSS rules to the theme's existing style sheet.
Now, let's look at some of the additional features GeneratePress offers with its premium upgrade.
Premium Features
If you're interested in trying the premium version of GeneratePress, there aren't any confusing tiers to worry about. You'll simply pay a $49.95 annual flat fee for unlimited use of the theme.
Once you upgrade, you'll have access to the GeneratePress Site Library:

These are site demos full of content that help you get started quickly with your new website. Later, we'll show you how Site Library can be used alongside Beaver Builder.
Upgrading to the premium version of this theme also unlocks all the modules under the Appearance > GeneratePress menu in WordPress: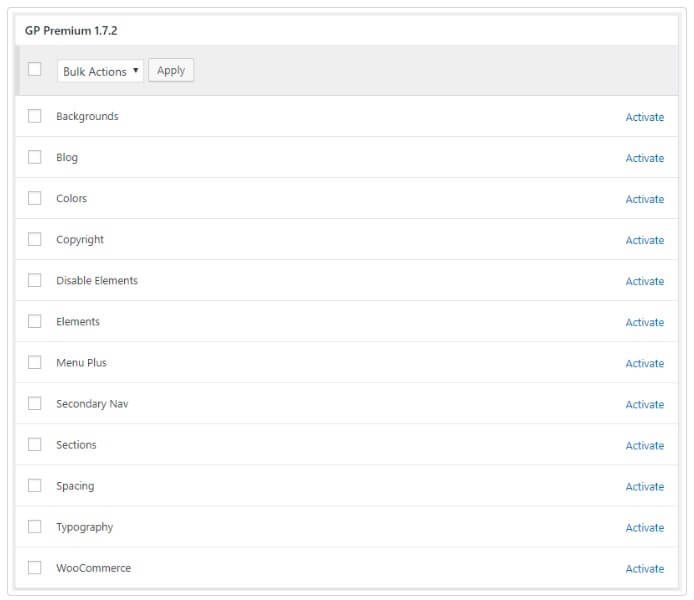 These modules are available, but not active by default. This is a feature worth highlighting because it serves two important purposes.
First, you have the option to leave some modules turned off if you know you're not going to use them. That means those files and resources won't load each time your server receives a request. It's one of the reasons GeneratePress is able to remain light and fast.
Of course, you can choose to activate each feature individually for further customization. For example, the Elements module enables you to use hero content in headers and access an advanced hook system for creating custom theme layouts.
There are many other premium features to explore, but we'll just mention one more. GeneratePress is designed to integrate seamlessly with WooCommerce, which makes this theme a strong choice for online businesses.
Just install the WooCommerce plugin to make use of the settings on the WooCommerce tab.
Enhancing GeneratePress' Features With Beaver Builder
While GeneratePress is light, cleanly-coded, and full of features all on its own, it's even better when paired with our Beaver Builder page builder plugin:
There are a number of ways this theme and our plugin work well together. For example, let's revisit GeneratePress' Container options on posts and pages. As you may recall, this feature of the theme enables you to choose a full-width, Beaver Builder-friendly container for your content. 
The real benefit is that you can do this for each individual page and post, so you don't have to apply one single design style across your entire site. Not only can this help you avoid a 'cookie-cutter' look and feel, but it also gives you a lot of freedom to create exactly what you need.
If you're exploring the premium version of GeneratePress, it's also worth investigating what's included with the Site Library: 
You can browse the demos on the GeneratePress website and filter them by specific page builders. When you do this, you'll see that there are several top-quality options for Beaver Builder users.
If a demo catches your interest, you can simply mouse over its thumbnail for more information. There's a summary explaining what kind of websites the demo might be a good fit for.
While using one of these demos isn't mandatory, it will give you a head-start on your site's design.
Leveraging Beaver Themer in GeneratePress
If you're working with our page builder plugin in combination with GeneratePress, Beaver Themer can be a valuable add-on. The Beaver Themer plugin enables you to create custom layouts outside of the content area and apply them to any location you specify.
For example, you could design a fancy header that would apply only to your home page, and use a GeneratePress header for all the other pages.
Beaver Themer lets you design custom layouts for specific areas on a web page (header, footer, or a "part" for a specified area such as above or below the header) and for pages that WordPress generates automatically (archive, single post, 404):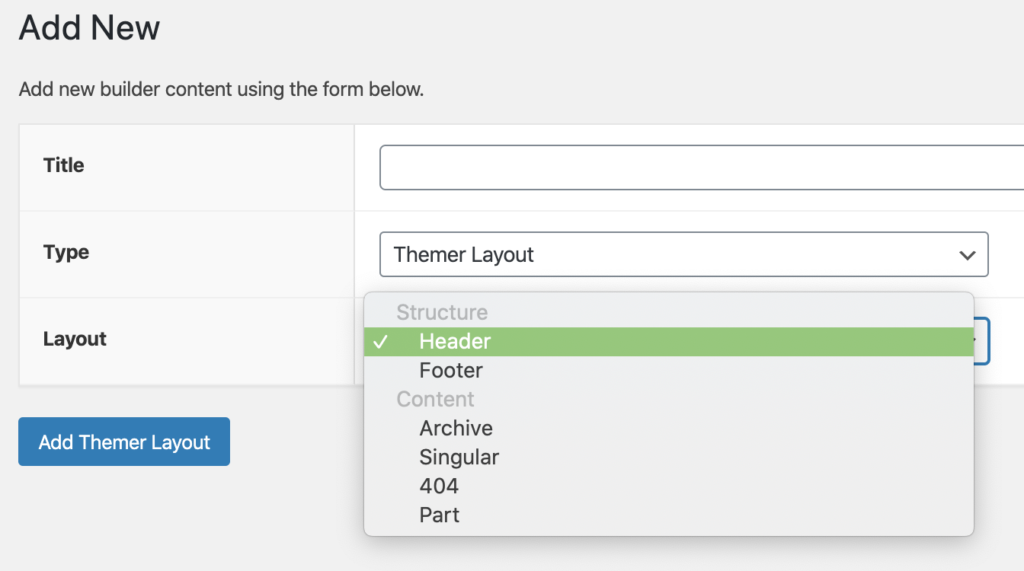 Conclusion
This integration of Beaver Builder, Beaver Themer, and GeneratePress features form a powerful time-saving tool, whether you're a freelancer or working for an agency. For example, we mentioned earlier how GeneratePress' premium version offers many advanced hook options.
It's a great way for developers to create nearly infinite variations in style and structure.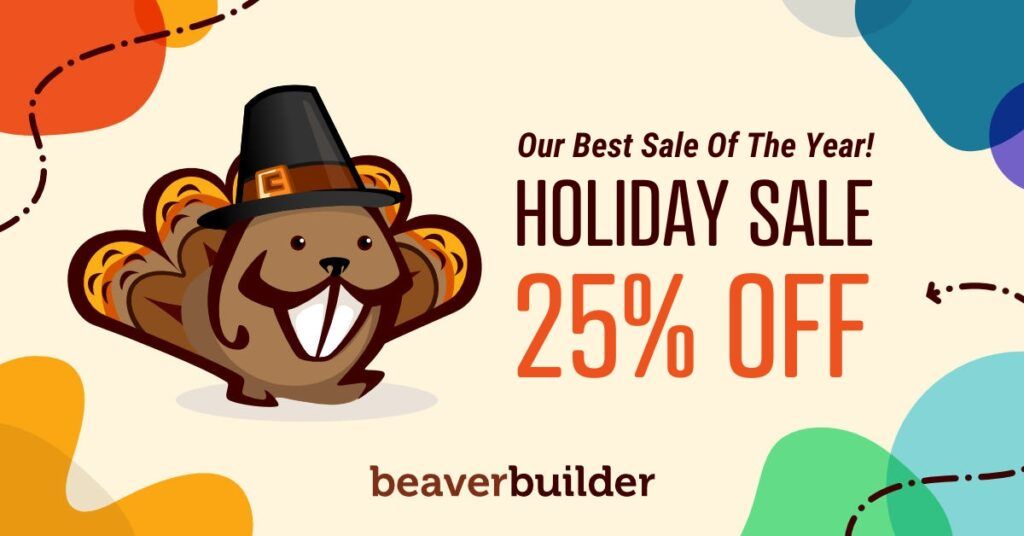 Hello, we're excited to announce our Black Friday Month Sale for 2023! Take advantage of the biggest discount we offer…
Join the community
We're here for you
There's a thriving community of builders and we'd love for you to join us. Come by and show off a project, network, or ask a question.
Build Your Website in Minutes, Not Months
Join Over 1 Million+ Websites Powered By Beaver Builder.