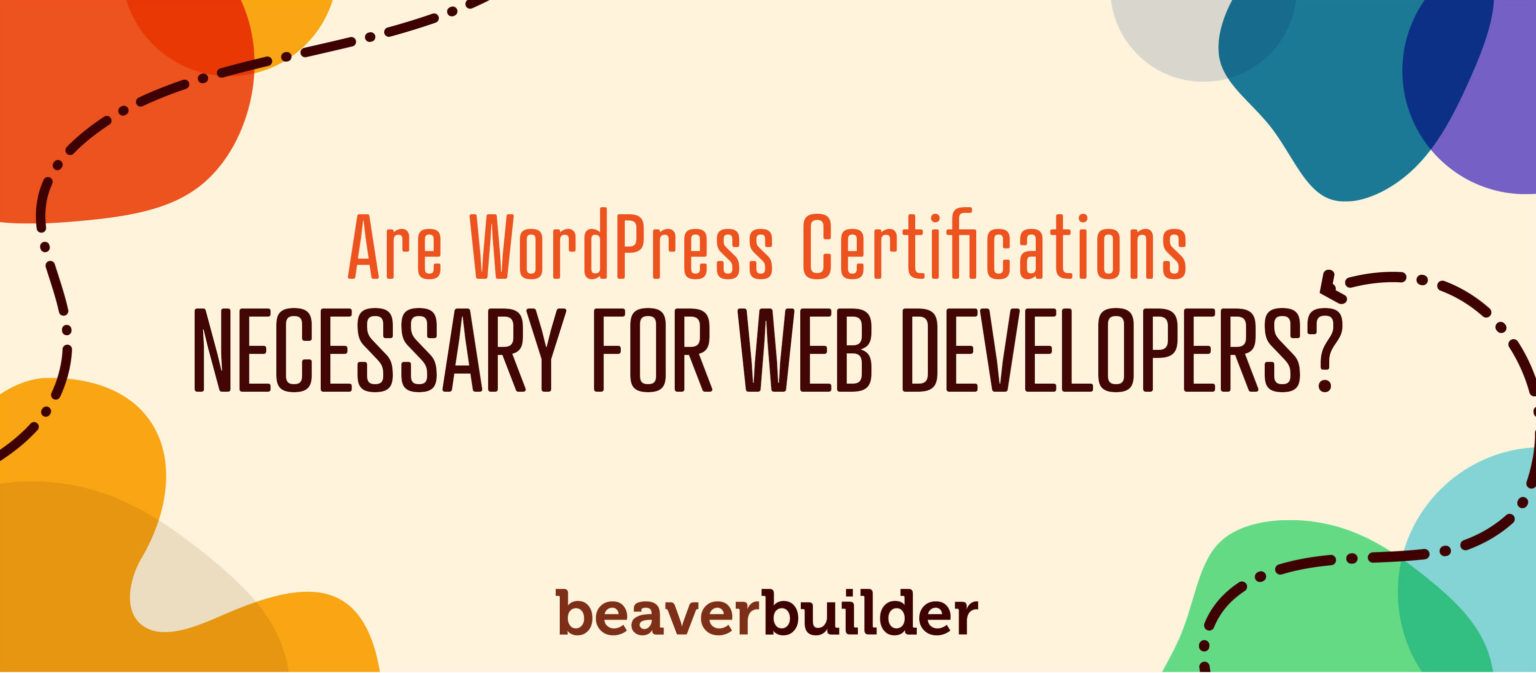 Developers function in a field where certifications often aren't as important as experience and knowledge. If you want a career in WordPress web development, certifications probably aren't necessary.
At the same time, certifications can open more doors, depending on the niche you're working in.
In this article, we'll talk about WordPress certifications and the types of jobs for which you may or may not need them.
Then we'll go over some of the top WordPress certifications you can pursue if you want to boost your career. 
We just launched 6 FREE
Beaver Builder courses
. Learn how to easily build WordPress websites with step-by-step video tutorials. Get started today.
What WordPress Certifications Are
WordPress is an extremely popular platform, so it should come as no surprise that there's a burgeoning industry built around helping people learn how to use it.
You can even find dedicated courses that target professionals who are looking to build up their resumes and expand their skill sets. At the end of these courses, you'll usually get some sort of certificate you can use to tell the world that you "know your stuff."
However, WordPress certifications are a complex subject. As you may know, WordPress is an open-source platform. For that reason, it doesn't have an overseeing body that can decide which WordPress courses can offer official credentials.
The WordPress Foundation, which backs the WordPress project, is the closest thing to an official organization. However, certifications still fall outside its umbrella of influence.
In practice, this means that anyone can set up shop, launch a course, and offer WordPress certifications.
However, those certifications don't carry any inherent value and aren't approved by some type of authority. What you're left with is whatever you learned during the process of obtaining the certification.
That's not an inconsequential reward, of course. There are a lot of amazing WordPress courses available both online and offline, and they're well worth taking.
Plus, as a WordPress developer, you often won't need specific certificates in order to land jobs. Let's talk about when that is (and isn't) the case.
When WordPress Certifications Are Necessary for a Career in Web Development (3 Case Studies)
It's perfectly possible (and even common) to get a job in WordPress web development without having any type of certification. At the same time, there are some scenarios in which certifications are worth pursuing.
Let's go over how valuable certificates are, based on the niche you operate in.
1. Freelance Work (Not Necessary)
If you want to be a freelance WordPress developer, you don't need any type of certification. In most cases, people will hire you based on a combination of the following:
The strength of your portfolio

Recommendations from past clients

Good old-fashioned networking
On top of that, it's usually individuals or small companies that hire freelancers. In those cases, they're less likely to care about your CV if you can show that you have real-world experience and a track record for quality results.
However, being a freelancer also means you should keep expanding your WordPress knowledge as much as possible.
That means keeping up with developments in the platform, working on your own projects, and taking courses, whether they come with certifications or not.
2. Agency Work (Often Not Necessary, But Beneficial)
Working as a WordPress developer for an agency can be a mixed bag. In some cases, agencies will only hire contractors to handle development, while the core team focuses on getting leads and interacting with clients. In those scenarios, you're basically a freelancer.
Then there are agencies with in-house teams that hire WordPress developers to work directly for them. This functions more like a standard business-employer relationship, so they're more likely to care about your CV and credentials.
In this scenario, having certifications in whichever branch of work the agency focuses on can be a boon. If you want to work in Search Engine Optimization (SEO), for example, there are courses designed specifically to cover that topic as it applies to WordPress.
The same goes for more specific types of work, such as eCommerce, analytics, and more.
3. Large Tech Company (Often Necessary)
As a rule of thumb, the larger the company you want to work for is, the more likely it is to ask for certifications. This means that a college degree, course certificates, and any other official document you can dig up will likely be beneficial.
The problem is that, as we mentioned before, there are no official WordPress certifications. What this means is that employers might not put much weight into any credentials you have from WordPress courses, unless they come from recognizable and influential names.
If you're angling for a job as a WordPress developer for a large company, it's not a bad idea to get all the certifications you can under your belt. Just make sure they're from reputable sources, such as the ones we'll cover below.
3 WordPress Certifications You Might Want to Obtain
As we mentioned, the best types of WordPress certifications are those you get from well-known names in the field. They might not be official, but they're as close as you can get.
Plus, you get the benefit of learning from some of the best WordPress sources out there. With that in mind, here are our top three recommendations for courses that provide valuable learning opportunities and certifications.
1. Yoast SEO for WordPress Training

If you're a WordPress enthusiast (which of course you are), you're probably familiar with Yoast and its popular SEO plugin. Yoast SEO is by far the plugin with the most installs in its category, with over five million active users under its belt.
The reason this number is so important is that it shows that Yoast SEO has a wide reach. Therefore, getting a WordPress certification from this developer gives you name recognition.
Yoast offers courses that cover both how to use its plugin to maximum benefit and more general SEO knowledge. Depending on which course tier you sign up for, you can even get feedback for your site's Yoast configuration.
Being a WordPress SEO specialist can open a lot of doors for you, so this course is a strong option. The only potential downside is that the course materials aren't very long and you can get through them in a few hours. However, the subscriptions are cheap, and you'll get a certificate for your efforts.
Price: Yoast offers three tiers of subscriptions for its courses, starting at $39 per year. You get access to all class materials starting with the basic tier, but you get more personalized feedback with the more expensive options.
2. WPMU DEV Academy

WPMU DEV is another of the best-known names in WordPress. It publishes high-quality resources, offers a broad collection of top plugins, and runs an academy that contains seven courses at the time of this writing.
Each course covers enough material to span weeks, and there are options dedicated to WordPress multisite, JavaScript, multiple levels of WordPress development, and more. For each course you complete, you'll get a WordPress certification.
We're big fans of the WPMU DEV Academy for two main reasons – its courses are well-structured and you can get access to all of them with a single subscription.
Price: You get access to all courses with a WPMU DEV subscription, which costs $49 per month and also gives you access to the developer's plugins. In case you want to try it out the whole package beforehand, you can also sign up for a 30-day trial.
3. WordPress 101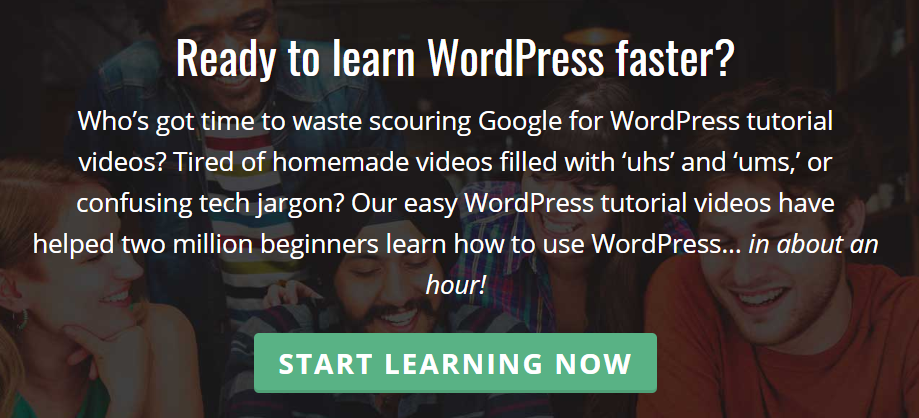 Despite the slightly campy name, WordPress 101 is one of the best online academies where you can learn how to use the CMS. What sets this one apart is that it packs together a lot more lessons than either of our previous two options combined.
At the same time, this academy is geared more towards beginners. Just to give you an idea, WordPress 101 offers introductory courses to the Content Management System (CMS), along with classes on how to use WooCommerce, Jetpack, Ninja Forms, Yoast SEO, and so on.
Even if you're a more experienced developer, however, there's still a lot you can get from WordPress 101. For one, the company offers certificates for every course, which can make your CV more attractive to employers. In addition, every course offers so much depth that you're unlikely to leave without learning something new.
Price: A one-year subscription to WordPress 101 will cost you $49, and will give you full access to all of its classes.
Conclusion
The problem with WordPress certifications is that they're not accredited by a single organization. This means that anyone can develop a course and give out certificates, which puts you in a tough position. Some courses can help you become more hireable and increase your earnings, but you'll need to be very picky about the ones you invest your time in.
There are a lot of branches of work in WordPress web development that don't require accreditation. If you're looking for the top courses that give out certificates, however, here are three of our favorite picks:
Yoast SEO for WordPress Training

WPMU DEV Academy

WordPress 101
Do you have any questions about WordPress certifications or the specific courses we've introduced? Let's talk about them in the comments section below!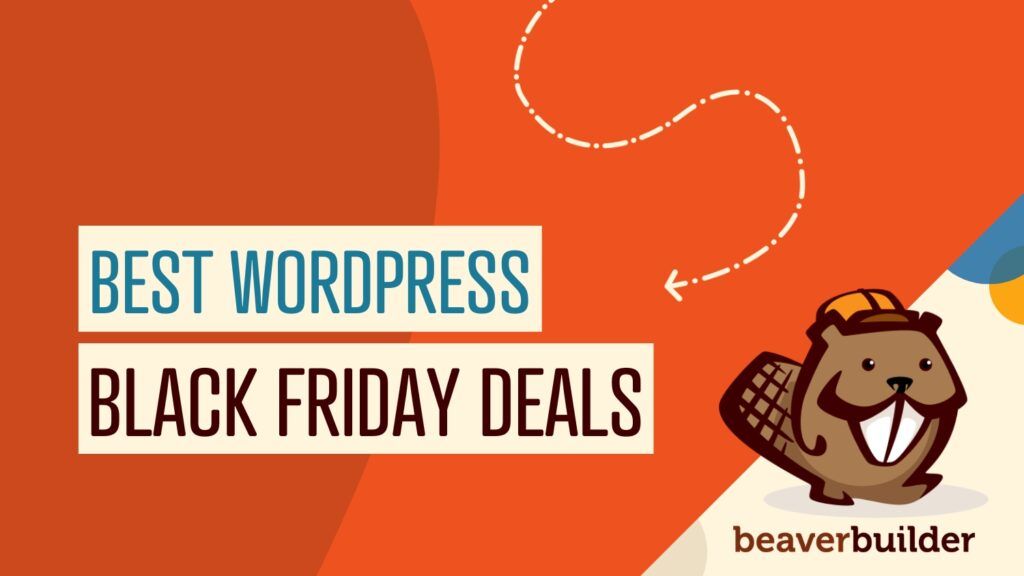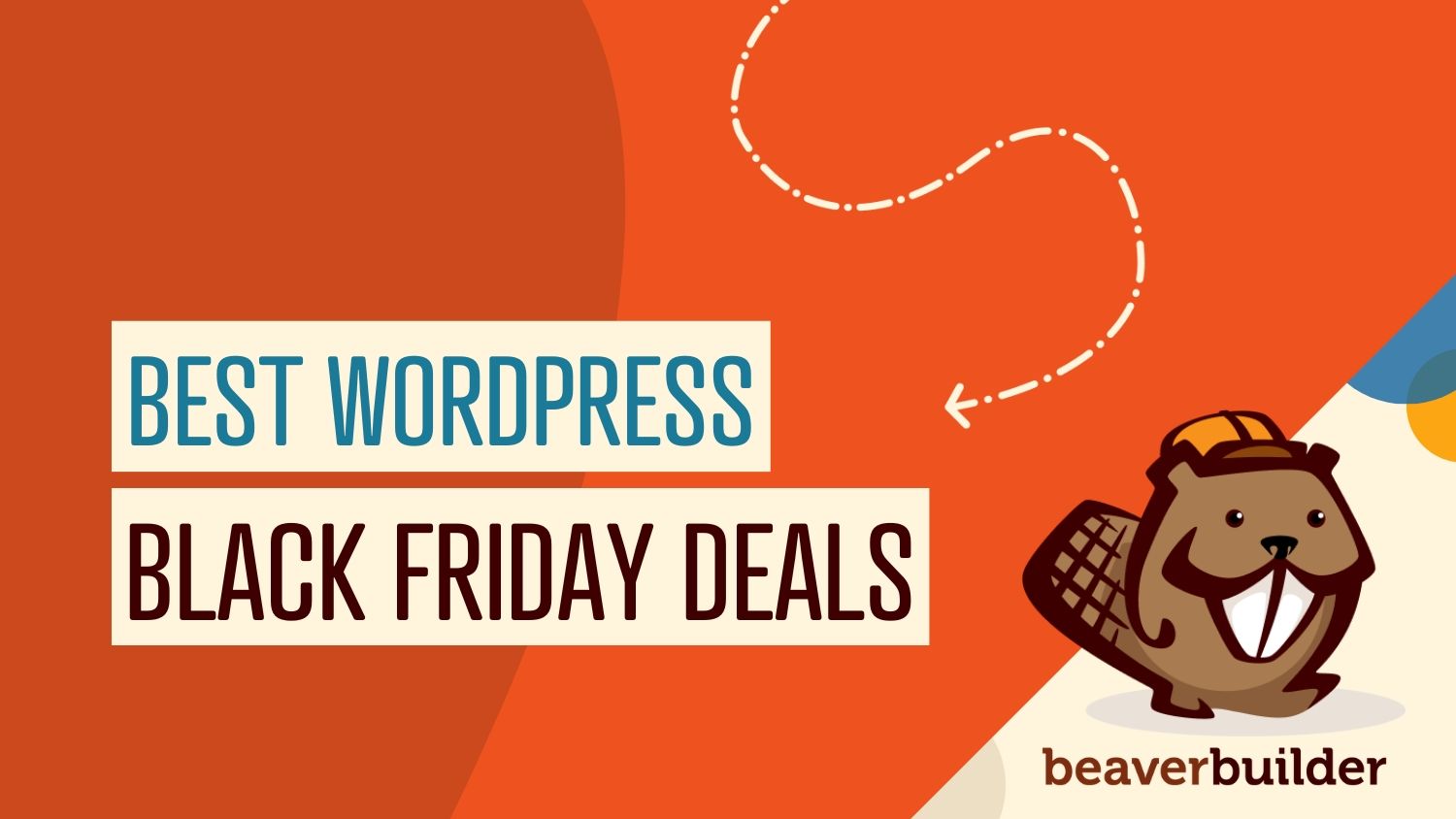 Hey Beaver Builders! Are you looking for the best WordPress deals for this holiday season and Black Friday? We reached…
Join the community
We're here for you
There's a thriving community of builders and we'd love for you to join us. Come by and show off a project, network, or ask a question.
Build Your Website in Minutes, Not Months
Join Over 1 Million+ Websites Powered By Beaver Builder.