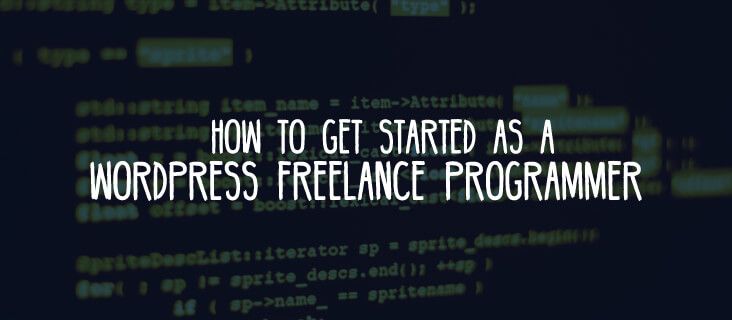 There's no doubt that freelancing holds a lot of attractive qualities. Striking out on your own provides freedom and opportunity you just won't get in a nine-to-five office job. However, offering services related to a platform as well-known as WordPress can feel intimidating.
In this article, we'll talk about why WordPress is worth your time as a freelance programmer. We'll also give you a rundown of the knowledge that might help you on your way, and talk about where to find the best WordPress resources. Let's dive in!
Why Freelance Programmers Might Be Interested in WordPress
WordPress, the free open-source content management platform, has been in the content management game for quite some time. Rather than losing its appeal, the platform is better than ever and is used widely by businesses and organizations of all sizes. Constant development and interest in this open-source platform make working with it a smart investment for freelance programmers. Here's the wordpress.org home page: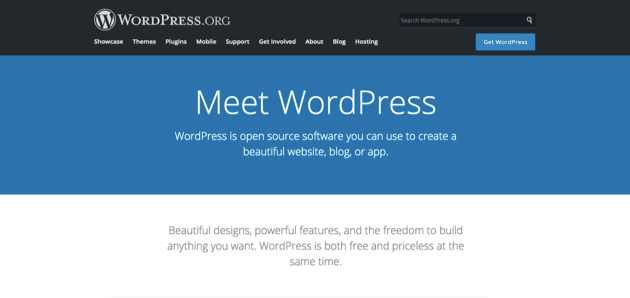 There's no doubt that freelancing offers a lot of potential benefits. While you sometimes have to hustle, you retain flexibility in your work schedule. You can take on workloads based on your income goals and focus your energy on projects that pique your interest.
WordPress is a great entry point into the world of freelance development. It remains the fastest growing Content Management System (CMS) out there, with some 500+ websites created daily. This means you shouldn't have to worry much about job opportunities or the availability of potential clients.
Additionally, WordPress has a very low barrier to entry. It's a free, open-source platform with a user-friendly interface and a short learning curve. Getting started involves very little financial investment, and there are plenty of support forums and other resources to guide you.
How to Get Started With WordPress as a Freelance Programmer (7 Key Tips)
While it's fairly easy to pick WordPress up and run with it, the expansiveness of the platform and its community can overwhelm newcomers. Here are some tips to guide you in the right direction.
1. Assess Your Current WordPress Skills 
Freelancing enables you to focus on specific skills and be an expert at what you do. Becoming deeply familiar with WordPress' codebase provides a solid foundation for a strong career working with the platform.
One way to go about this is by contributing to WordPress' code. Programmers who use the platform are encouraged to participate in the community this way:

Understanding WordPress' key components – core, plugins, and themes – and how they work together is also essential for a successful freelance career. You'll need all three to build client sites or apps.
Knowing the ins and outs of WordPress hosting can give your credentials a boost as well. This will help you guide clients toward the best providers for their needs. With a wide variety of hosts and resources available for WordPress, providing clarity on this topic can make you a valuable asset to your clients.
WordPress freelance programmers should also understand some key programming languages.  Keeping up to date on the latest PHP developments, along with JavaScript and CSS, will make editing and customizing themes, plugins, sites, and apps easier.
If you're just getting started with those languages, page builders can bridge the gap. Even when you start to feel more comfortable with coding, using our free and premium Beaver Builder plugin and Beaver Themer add-on will greatly speed up your workflow if you're doing any web development work. Also, Beaver Builder is consistently rated among the top three page builders and it's open-source and developer-friendly, so it has a large customer base. Many developers use Beaver Builder and hire out their skills for client customizations.
2. Gain Experience and Start a Portfolio
A portfolio of sites, themes, or plugins you've created is ideal for attracting clients. If you're just getting started, building yours efficiently is a necessity.
Investing in a page builder and creating knockout WordPress sites on your own can help you showcase your skills without requiring months of work:

You'll be able to beef up your portfolio quickly as you begin to gain clients. In addition to those projects, mentioning any work you've done in conjunction with Make WordPress helps pad your resume.
Another chance to gain some valuable experience is through local WordPress meetups. These groups consist of WordPress users of a variety of backgrounds and skill levels. You'll likely find many opportunities to learn more about the platform from other users at the regularly scheduled meetings. Your local group may also offer 'codeathons' or other similar events, where you can practice your hands-on WordPress and coding skills.
3. Build Confidence With WordPress Administration
You'll likely have to navigate many administrative tools while working with WordPress. Your tasks may include file uploads to your clients' servers, PHP file edits, using hosting control panels, managing WordPress dashboard settings, and more.
These skills will be a part of your typical workday. Being able to confidently market them to potential clients will also set you apart from other freelancers.
Another important part of working with WordPress is system maintenance and management. You'll need to be able to discuss with your clients the ins and outs of tasks required to keep their sites up and running, such as:
WordPress security

Updates to themes and plugins

Data backups

Content schedules and creation

Search Engine Optimization (SEO)
If you're looking for guidance on these and other WordPress development related subjects, consider looking into WordPress tutorials such as those at WPShout: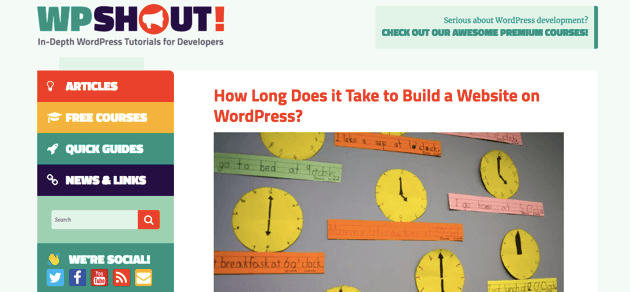 You'll also find guidance and references on how to estimate timelines and price levels for a variety of these administrative services. WPShout has some handy jumping-off points to give you a framework for industry standards. 
4. Gain Advice From Other Professionals
The WordPress community is expansive, and its members are willing to share their knowledge and experiences. If you're looking for advice from a WordPress expert, Chris Lema is a trusted advisor in the WordPress community with an archive of helpful blog posts: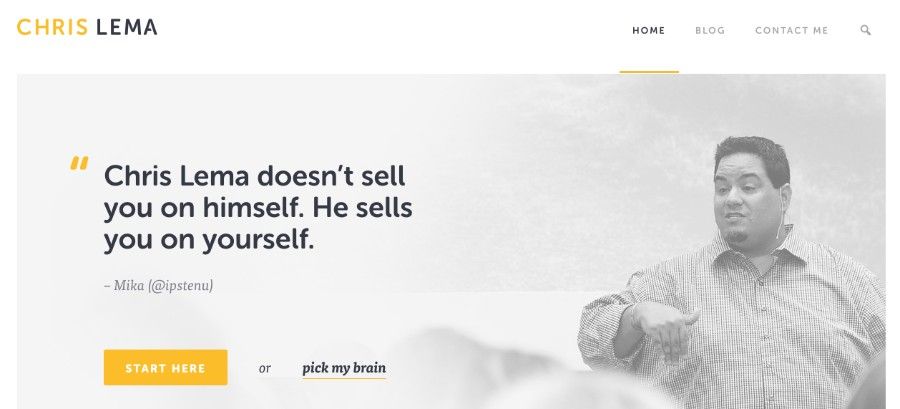 Carrie Dils, a WordPress developer and consultant, also has a lot of sound advice. Her website offers a wide array of WordPress courses, along with a connection to a Facebook group for freelancers:

She focuses on providing resources specific to WordPress, but also for freelance workers in general. Consider checking out her podcasts, speaking engagements, and online curriculum.
In terms of keeping your finger on the pulse of marketing techniques and WordPress-specific tips and tricks, try Neil Patel: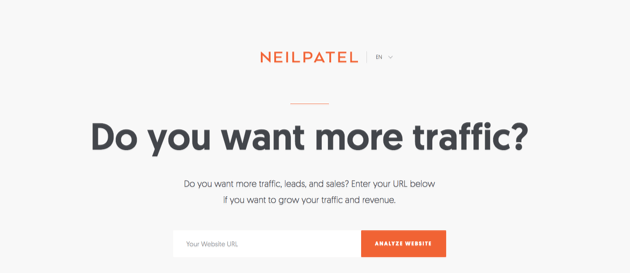 As a wildly successful online marketing guru, he offers a ton of information on his website and you'll find marketing best practices you can leverage with your new clients.
If you're looking for some self-paced options that are more structured and offer targeted curriculums, you can find several budget-friendly opportunities online. LinkedIn Learning has 80 different WordPress courses available, plus a comprehensive selection of other technical courses, while WP101 remains a very popular choice: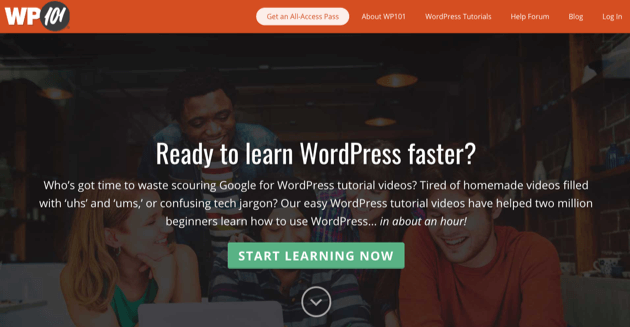 You can gain lifetime access to this growing repository of WordPress classes and videos for under $100.
5. Attend WordPress Community Events
Attending WordPress events locally or afar can help you build relationships and professional connections that are invaluable to freelancers. WordCamps – WordPress-centric conferences that involve several speakers and events related to the platform – are one such opportunity:

You can look for a WordCamp near you, or even submit to be a speaker and share your skills with others. You might also consider traveling (if you have the time and money) to larger events such as WordCamp U.S. or WordCamp Europe.
Additionally, as we mentioned earlier, you can seek out local WordPress meetups to get together with other developers in your area: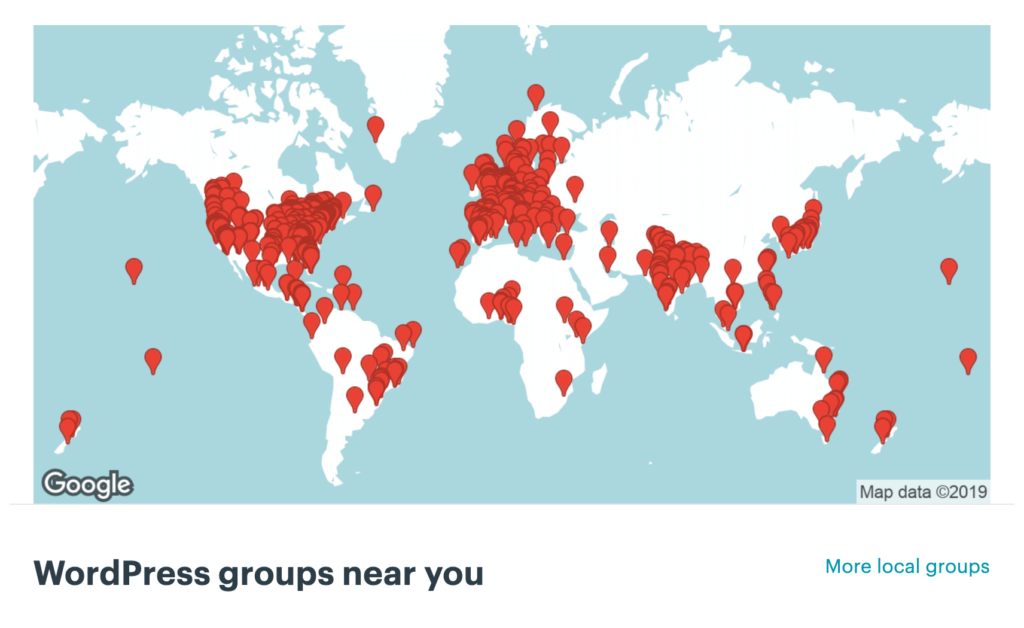 If there isn't currently a WordPress meetup in your area, you can always create your own. There may be other professionals who would also enjoy the chance to get together and discuss the platform and related topics.
Social media can provide opportunities to connect with others in the industry as well. For example, you might use LinkedIn to search for other WordPress professionals:

Utilizing these tools can help you build support, get your name out, and potentially find new clients.
6. Seek Out Professional Development Opportunities
As your own boss, it's important to keep professional development in mind. There won't be anyone else reminding you to take care of this aspect of your work life.
By following some of the above tips you'll be on the right track. Going to conferences, spending time with an online course, or learning a new skill can go a long way towards keeping your WordPress skills above par.
The WordPress Codex is probably the best free repository of WordPress information out there. However, if you prefer videos there's also WordPress TV: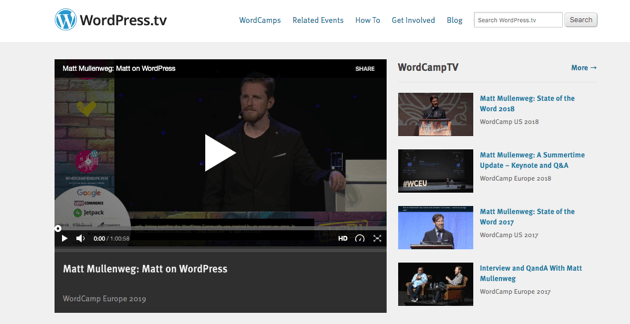 This resource offers video content from within the WordPress community on a variety of topics and in many languages. It also features content from Automattic, the company behind WordPress.com, which offer a different version of WordPress in a hosted environment.
For e-bookworms, The Tao of WordPress offers an A-to-Z approach to WordPress in a simplified style: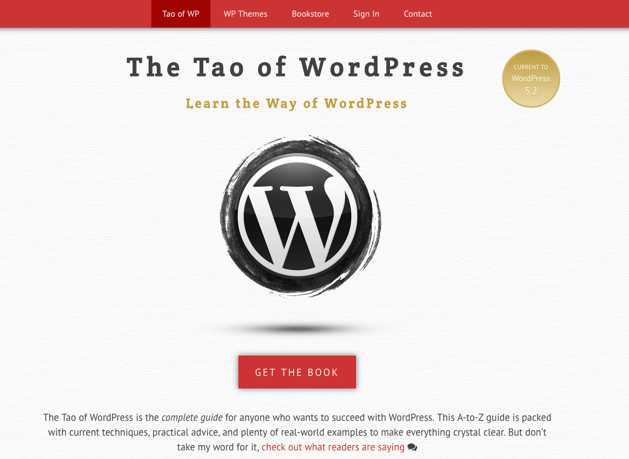 The $38 price tag comes with 30 MB of content and free book updates as WordPress grows and changes. 
Lastly, understanding the needs of online businesses is a key element to add to your professional development checklist. WooCommerce is the most popular e-commerce plugin for WordPress, so taking a look at its documentation is wise: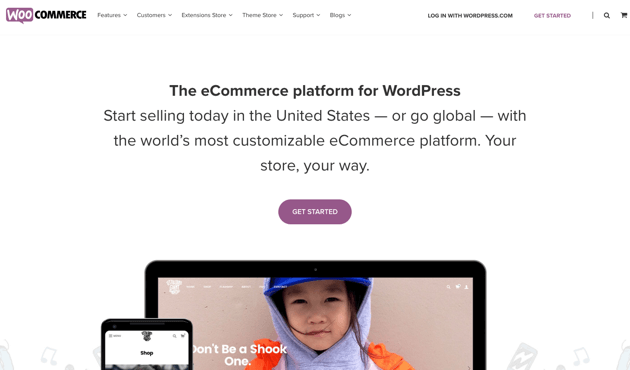 Gaining these valuable skills in areas of high demand gives you even more to offer your clients. 
7. Source the Client for Your First WordPress Project
Now that you've made a portfolio, brushed up on your skills, and built a network of supportive professionals, you're ready to attract some clients! Make sure you can define your services well and perfect your pitch. Typically, people won't buy what they don't understand. 
One way to develop a targeted resume and learn what potential clients are looking for is to keep an eye on freelance marketplaces such as Upwork: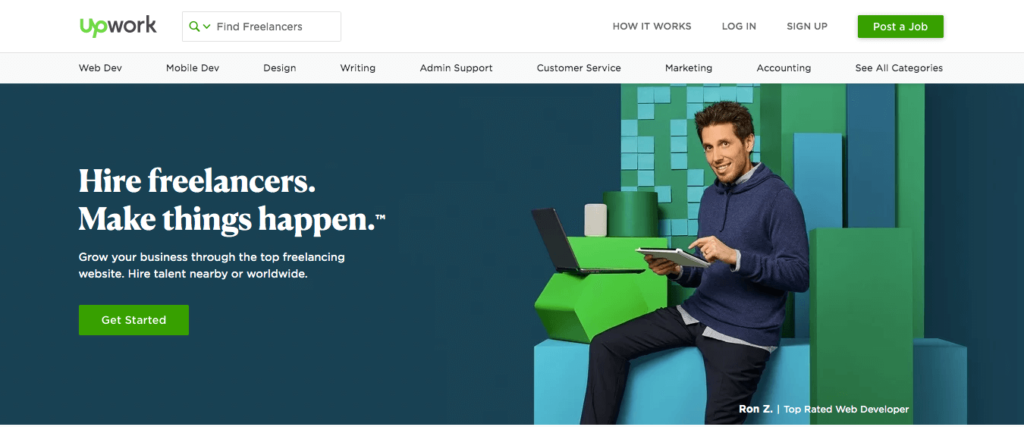 You can scan through hundreds of job postings a day where companies or individuals are looking for WordPress skills to complete projects, both large and small. You might even be able to snag a client or two there. 
Another way to get your name out there is to promote your portfolio through blog content and social media. Someone might love your marketing tactics so much that they hire you for a project. You can also join WordPress-related Facebook groups to widen your net: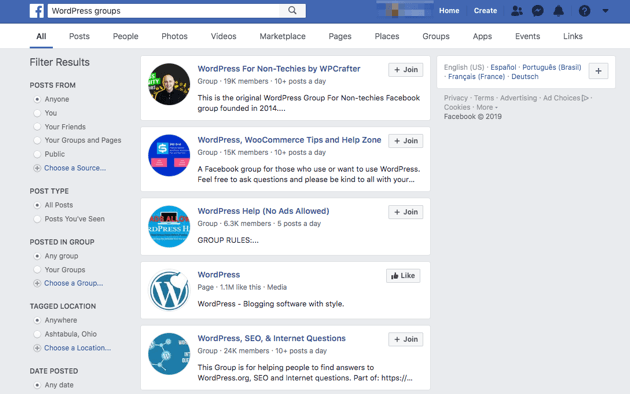 Identifying your desired clientele and understanding what problems they need to have addressed can help you pitch effectively and get their attention.
Bringing a strong presence to the table and hosting creative and engaging client meetings are also important. First impressions matter and can help seal the deal when it comes to freelancing.
Conclusion
If cubicle life is looking less and less appealing, you might be ready to leap into freelancing. WordPress is a favorite platform for all levels of freelance programmers and provides a wide range of opportunities.
Keep the following pointers in mind as you kick off your WordPress freelancing career: 
Know your skills

: It's vital to be clear on the ins and outs of the platform you're working with. 

Build a portfolio

: Showcasing your ability to use tools such as 

page builders

and plugins is key to landing projects. 

Master WordPress administration:

Get to know the bells and whistles so you can advise any client. 

Seek veteran advice:

Read up on the experiences of those who came before you, to learn from their mistakes and save time and money. 

Network extensively:

Attend events and workshops and build relationships with fellow professionals. 

Invest in professional development:

Use the vast bank of free and premium WordPress knowledge available to stay on top of your game. 

Gain clients:

Take advantage of online and in-person resources to find potential gigs.  
Do you have any questions about freelancing as a WordPress programmer? Share your experiences with us in the comments section below!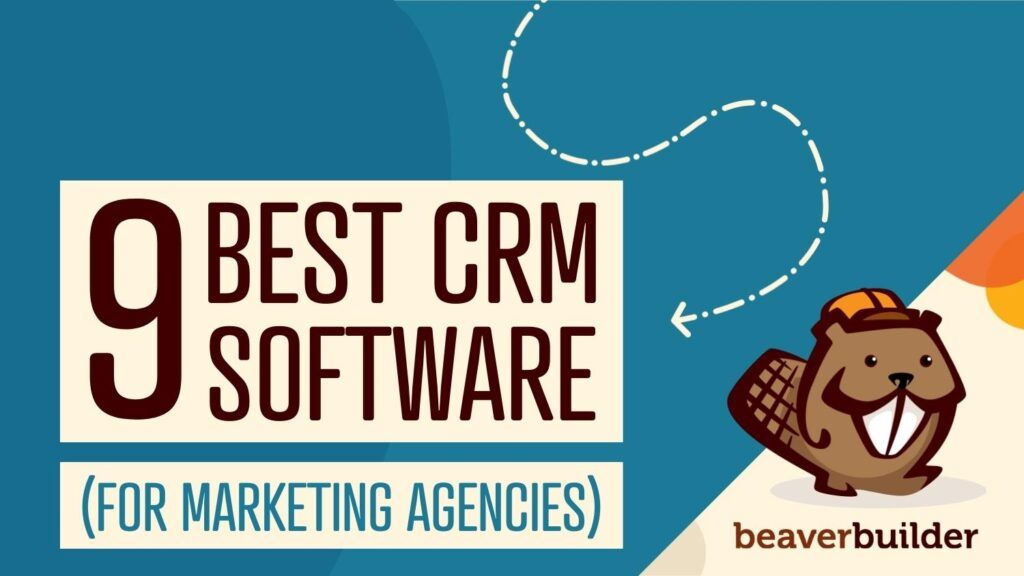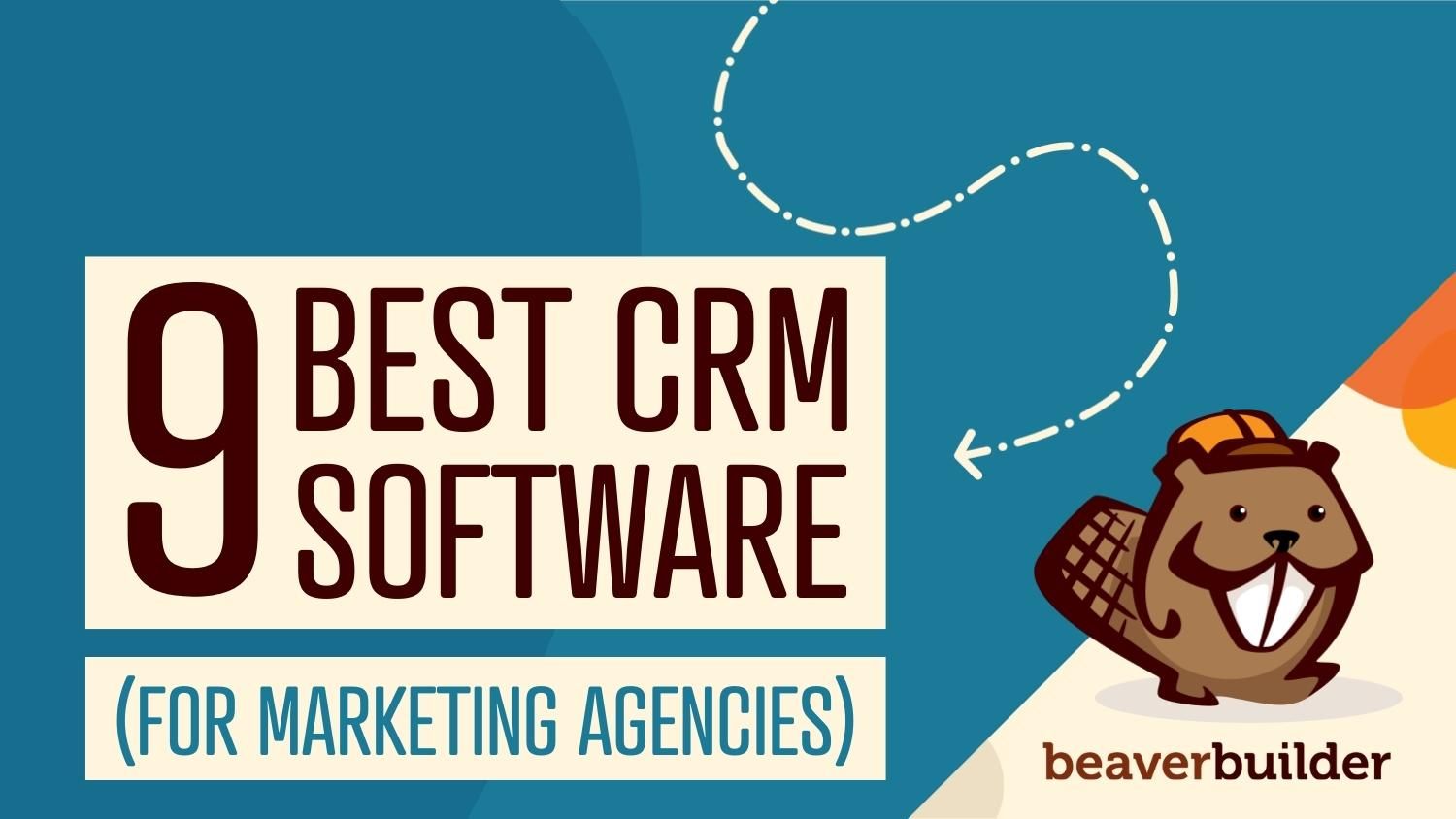 Two important objectives for marketing agencies are to improve customer experience and boost sales. To help reach their goals and…
Join the community
We're here for you
There's a thriving community of builders and we'd love for you to join us. Come by and show off a project, network, or ask a question.