How to Choose the Right WordPress Membership Theme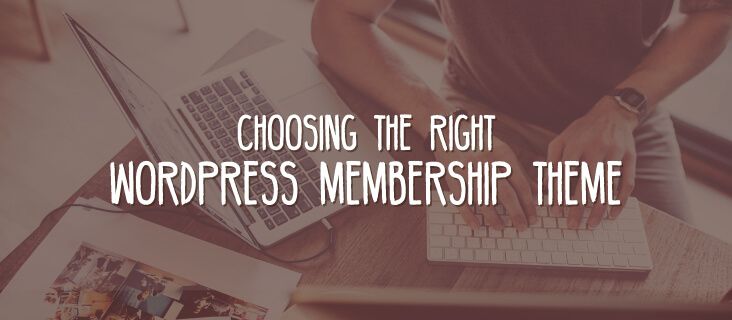 Planning a membership site where people need to sign up and perhaps pay for the content or service you provide? If you want people to sign up or invest, your website needs to look good. The perfect WordPress membership theme can give you an edge over other websites, by helping you catch visitors' eyes and convincing them to sign up. Finding the perfect theme is often easier said than done, though.
In this article, we'll talk about how the right WordPress membership theme can give your site a leg up. Then we'll go over five tips to help you find and choose the best theme for your unique site. Let's get to it!
How the Right Membership Theme Can Improve Your Website
The first thing you need to know about WordPress themes is that no two of them are the same. Two themes might look similar, but there are always differences when it comes to functionality, customization options, and a dozen other factors.
Choosing the right theme for your specific needs can save you a lot of work in the long run. When it comes to membership sites, there are a few especially helpful features the right WordPress theme can bring to the table, such as:
Functionality that's specific to a well-run membership site.

Usually, functionality is left to plugins, but some themes have built-in pricing tables and other features needed to maintain your membership site.

Prebuilt layouts for specific types of pages.

A membership site requires certain pages such as content, user profiles, and signup pages to meet the unique needs of you and your users. The right WordPress theme will include page templates for a variety of pages required for a membership site.

Compatibility with your page builder.

Page builders come with prebuilt elements for constructing effective and professional-looking layouts. Using a theme that plays well with your favorite page builder will make constructing your website much faster and easier.
It can be tempting to go ahead and pick the most popular WordPress theme you see. After all, plenty of them claim to work well for any type of website. However, for something as specific as a membership site, we advise that you do a bit more research to find the theme that is truly best suited to your needs.
How to Choose the Right WordPress Membership Theme (5 Handy Tips)
Membership websites tend to have a lot of moving parts, so it's crucial to find a theme that helps you easily manage all of them. Let's review some of the main criteria you'll probably want to keep in mind!
1. Make Sure Your Theme Plays Nicely With Your Membership Plugins
Out of the box, WordPress enables users to sign up for your website. However, it doesn't provide much membership functionality beyond basic profiles and the ability to comment on posts.
No matter which theme you choose you'll probably need to use plugins to implement at least some membership functionality. This means you'll also want to make sure that whichever theme you pick plays nicely with your membership plugins. 
For example, suppose you want to design more intricate user-profiles and hide pages from visitors without accounts. One option to implement these features is the Ultimate Member plugin, which also lets you build complex signup forms:


Usually, most well-developed and maintained themes won't give you much of a headache when it comes to plugin compatibility. However, there are themes optimized specifically for membership websites. Sydney Pro, for example, is a great option if you also want to add WooCommerce integration: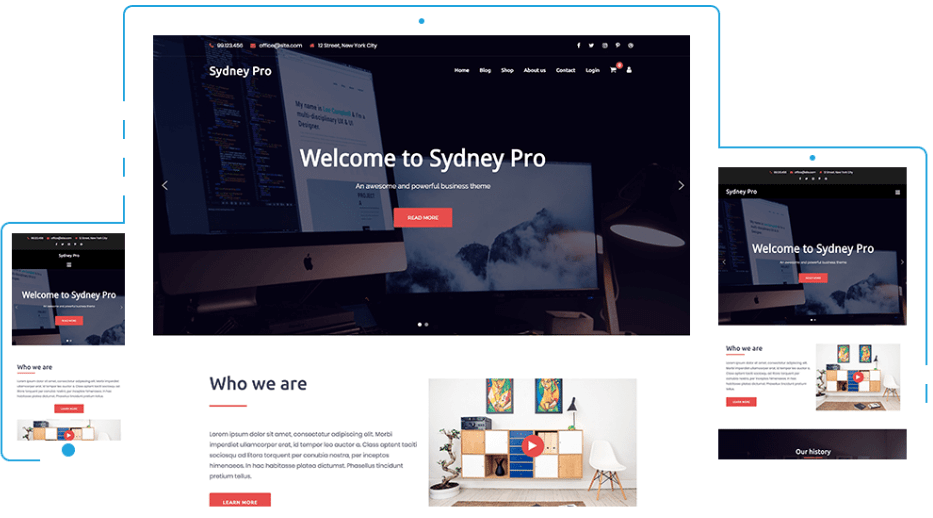 If you choose a theme designed specifically for membership sites, there's a better chance its developers will have tested it with popular membership plugins, such as Ultimate Member and Simple Membership.
However, it's wise to check out the home page for any theme you're considering. There will likely be a list of known incompatibilities so you can determine if the theme will work with your other tools.
2. Opt for a Theme That Supports Your Preferred Page Builder
These days, there are a lot of options when it comes to page builders for WordPress. With the right one, you can put together stylish websites with complex functionality. The best part is that you won't need to use any code to do it.
However, not all themes function smoothly with page builders. In most cases, it depends on whether the theme's developer followed good development and coding practices. 
If you're a Beaver Builder user, then you have plenty of theme options to choose from. Take the Beaver Builder Theme, for example – it was designed to be incredibly flexible, so it's a great fit for membership websites: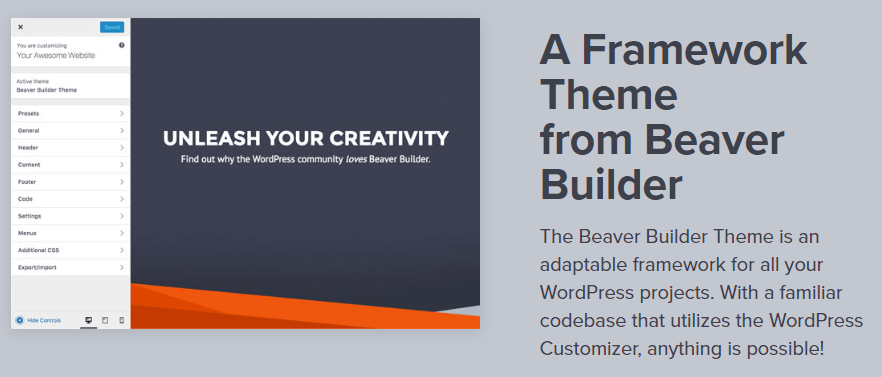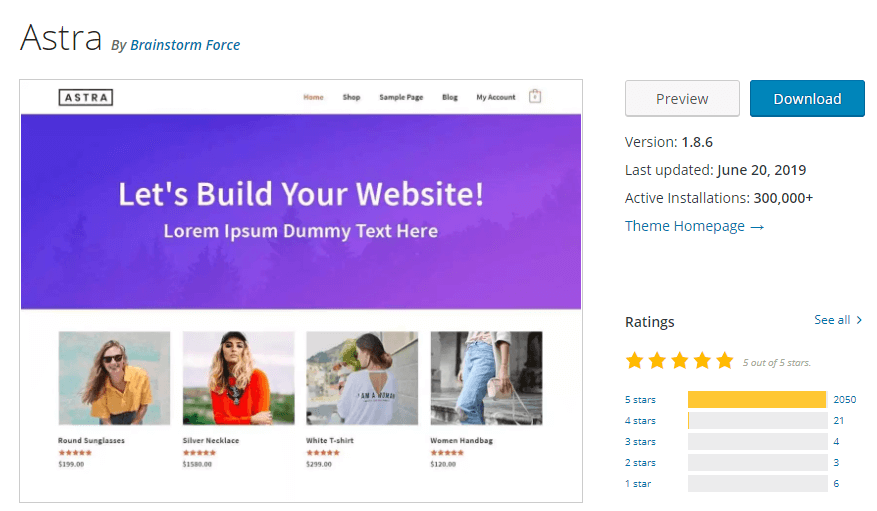 As a rule of thumb, we recommend avoiding themes with scores of fewer than four out of five stars (or an equivalent for whatever rating system the marketplace uses). Moreover, pay special attention to any one- or two-star reviews. These will often tell you if there are any glaring issues with the theme you're looking at.
When it comes to theme updates, don't touch a theme that hasn't gotten a patch in over six months. More updates mean you get access to better functionality and security and indicate that the developers haven't abandoned the project.
4. Seek Out a Theme That Includes Membership-Specific Features
Usually, we rely on plugins to implement any functionality that WordPress doesn't include out of the box. Let's say, for example, that you want to add pricing tables to your website for different membership levels: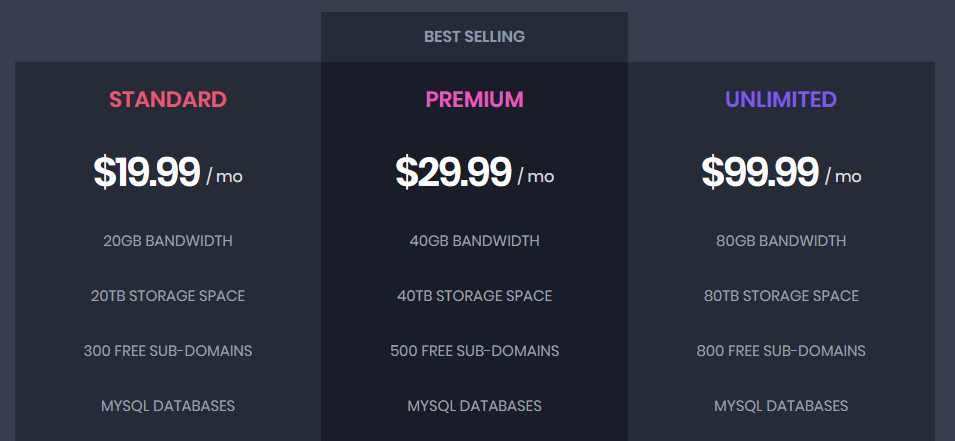 There are several ways you can go about this. For example, you might use a plugin such as Easy Pricing Tables.
Another option is to use a pricing table add-on for Beaver Builder, such as the one included with Orbit Fox. If you're already using a Beaver Builder-friendly theme, this is often the easiest approach:

Instead of a plugin, you can use a membership theme that includes pricing table templates out of the box. Minimizing the number of plugins is usually better, for several reasons: easier site maintenance, reduced risk of plugin incompatibilities, and potentially faster page load times.
A theme that's optimized for membership sites might also include features such as:
Prebuilt user profiles

Contact forms or page templates

Multilingual support

Integration with Google AdSense

Unique widgets

Support for custom post types
Ultimately, no two membership sites are exactly alike, so you'll want to consider the specific needs of your site and its users and look for themes that support your requirements.
5. Choose a Theme That Provides Membership Website Page Layouts
There are many types of membership websites you can build. However, despite the variety across these sites, many of them tend to include similar pages, such as:
User profiles

Signup pages

Community sections

Pricing information
If you're using a page builder alongside a membership plugin, creating any of these pages shouldn't be complicated. However, you can save a lot of time if you find a theme that includes prebuilt or demo templates for the types of content you need.
If you're looking for an example, you can consider Astra, which is one of the best themes to use alongside Beaver Builder. Astra includes dozens of website templates you can use out of the box:

With Beaver Builder, you can pick the page templates you want to use, then launch and customize them. The ability to customize is important since you don't want to use the same design as dozens of other websites.
Building a membership website can take some time, due to all the pages you need to put together perhaps with some custom functionality. However, by using page templates, you can cut down on the hours you have to put into layouts before you can launch your website.
Conclusion
Finding the perfect theme is never easy. With thousands of options to pick from, settling on one takes time. Membership sites are even more complex because of all the functionality they usually include, such as private pages, payment processing, plan details, and more.
When it comes to WordPress membership sites, here are five tips to keep in mind to help you find the right theme for you:
Make sure your theme plays nicely with your membership plugins.

Opt for a theme that supports 

your preferred page builder

.

Look for a theme with positive reviews and regular updates.

Seek out a theme that includes membership-specific features.

Choose a theme that provides membership website page layouts.
Do you have any questions about WordPress membership themes in general? Let's talk about them in the comments section below!