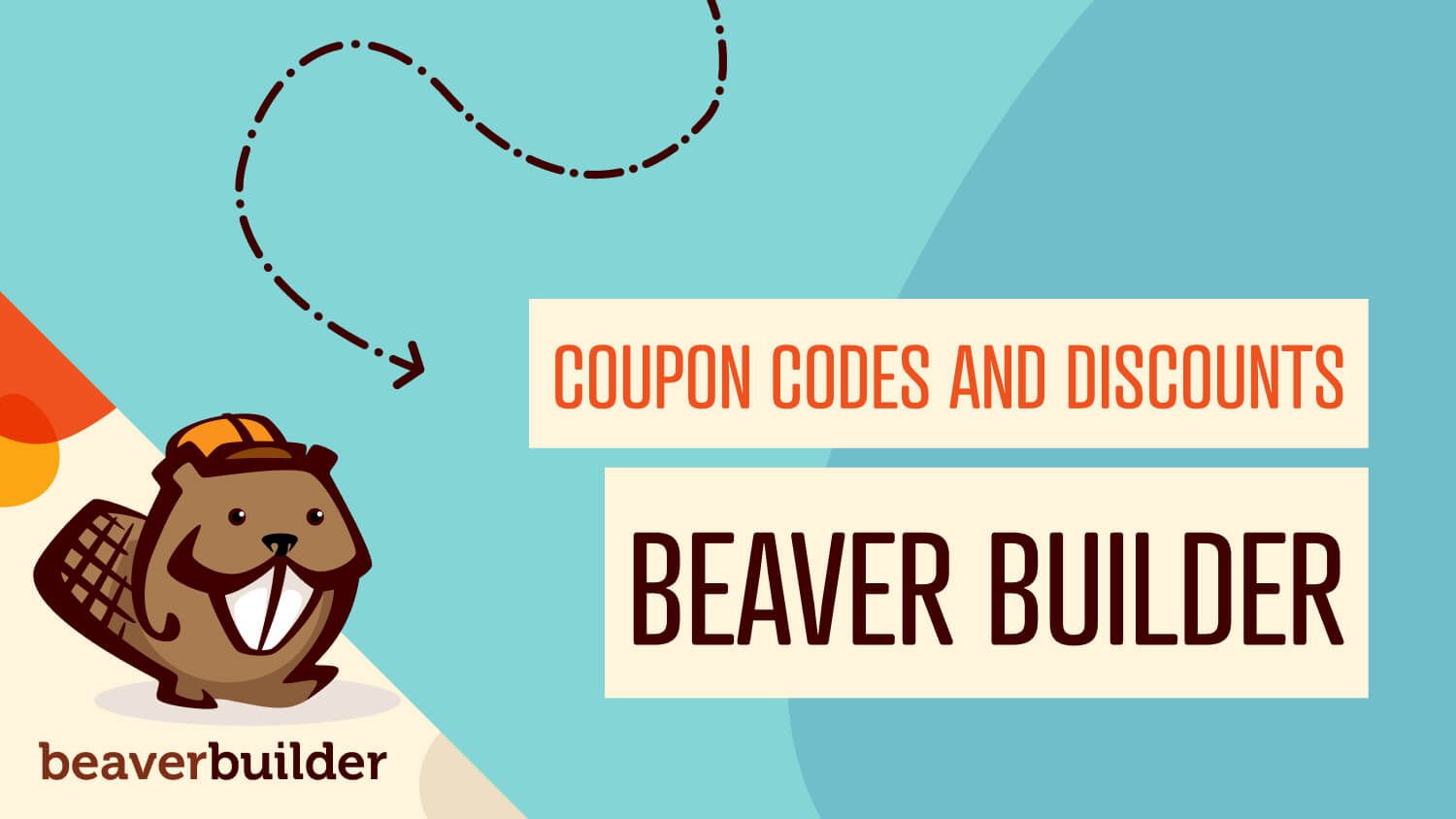 Beaver Builder Coupon Code and Discount (Official Information)
Hi, are you looking for a Beaver Builder coupon code? We share details about Beaver Builder discounts, sales, promo codes, and more in this article.
First off, thank you for your interest in buying Beaver Builder. We have absolute confidence that you will love our intuitive front-end drag and drop page builder.
Our users rave about our excellent customer support and clean stable code, that offers reliability for you and your clients. Beaver Builder is the page builder you can trust with your business.
Our company has been around since 2014 and has over 1,000,000 WordPress websites using Beaver Builder.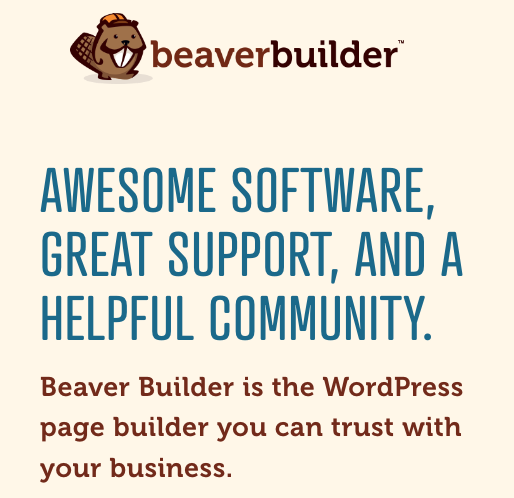 We offer many ways you can save with Beaver Builder. Please read the article to the end as we share a lot of details about our various product offerings.
Beaver Builder Coupon Code
If you're searching for the following terms "Beaver Builder coupon code" and "Beaver Builder promo code" and you land on another site, please be aware we currently don't offer any coupon codes for our Beaver Builder products.
But, if you sign-up for our email newsletter below you'll be the first to know of any special deals.
***Please be careful if you see different information (coupon codes) on the web as it's not accurate.
The details you find here are from the official Beaver Builder website.
Beaver Builder Discount
We currently don't offer a discount for Beaver Builder, but if you're a freelancer, developer, or Agency owner who builds sites for clients you can feel confident in investing in our products as we haven't raised any of our prices since we started in 2014.
Plus, all of our plans allow you to use Beaver Builder on UNLIMITED sites.
That's right! We don't ask you to upgrade if you reach a usage limit. Buy one Beaver Builder plan that suits your needs and that's it.
All of our pricing plans include a risk-free 30-day Money Back Guarantee.
Thus, you can shop with confidence that if it's not the right fit for you just reach out to our support team, and we will offer you a full refund.
Beaver Builder Sale
Each year we do offer a Black Friday through Cyber Monday 25% off sale. It's a great time of the year to buy Beaver Builder, Beaver Themer, or upgrade to a higher plan.
Once again, sign-up for our newsletter below to be notified of these special promotion deals.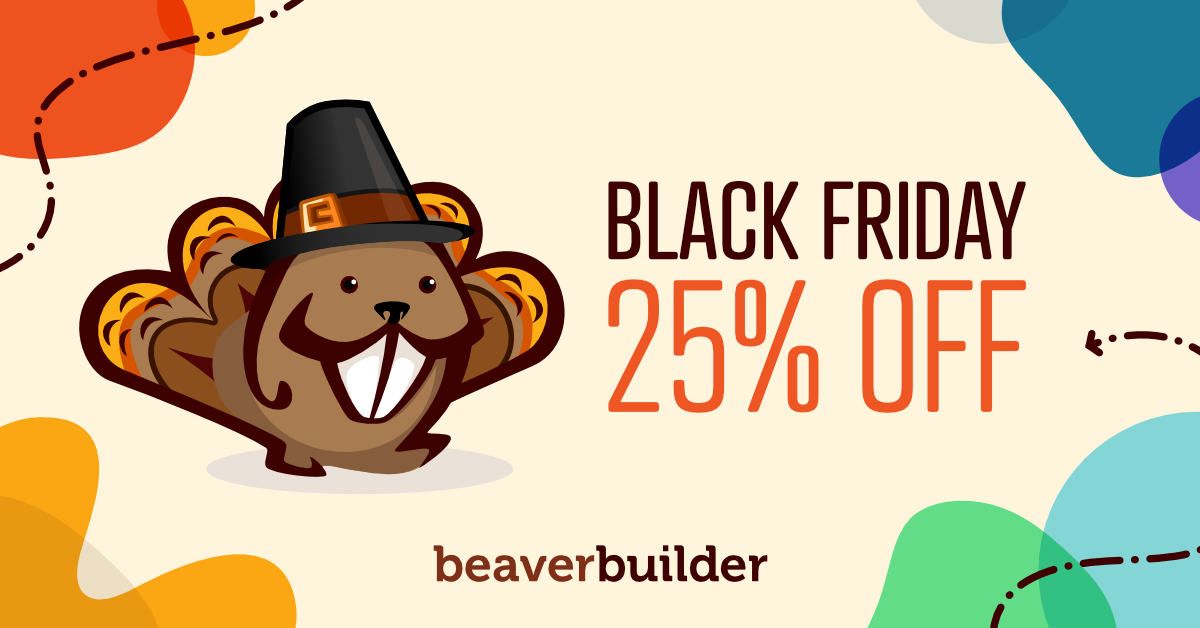 FYI – if you're not already an affiliate, you can join for free and get a 25% recurring commission on all sales. You can learn more about the Beaver Builder affiliate program here.
Beaver Builder FREE Options
We have two free ways you can try Beaver Builder. Let's explore what they are below.
1. Free Beaver Builder Lite Plugin
If you want to explore Beaver Builder for free then we invite you to use our Beaver Builder Lite plugin.
This free page builder plugin allows you to try out our product with various themes.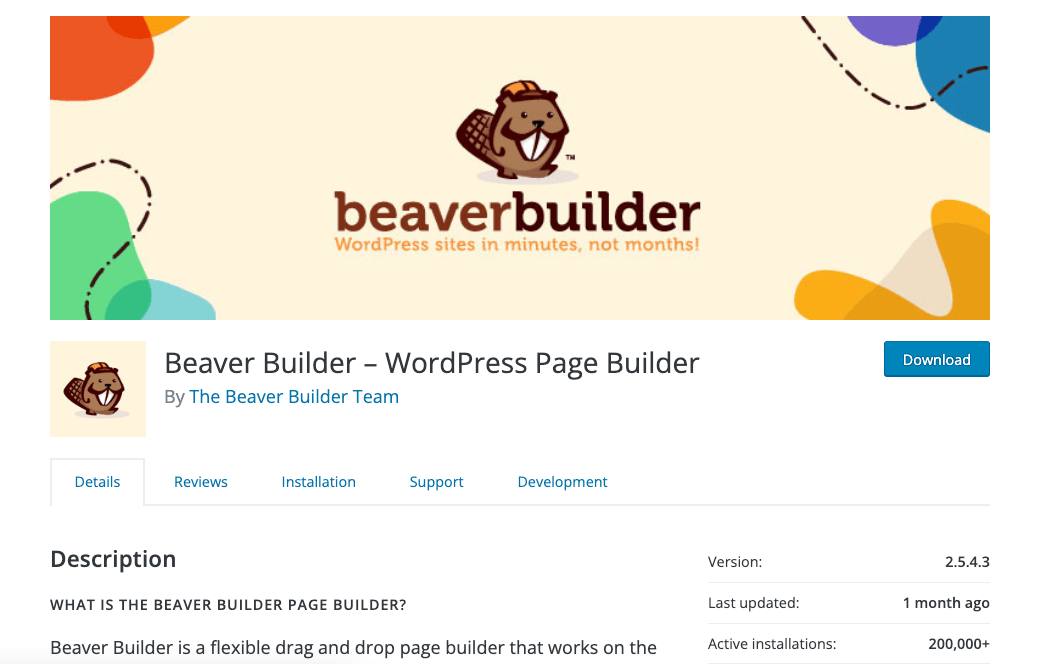 Our page builder plugin is compatible with many WordPress themes, but of course, we're biased and would recommend you use our Beaver Builder framework theme.
You can learn about some other themes that work great with Beaver Builder here.
Want to know the difference between the free Beaver Builder version and the premium ones? We wrote an in-depth article that explains it here.
2. Free Beaver Builder Live Demo
Another great way to try out Beaver Builder is to use our Live Demo.
You can test out Beaver Builder, Beaver Themer, and our WordPress Theme using this demo link.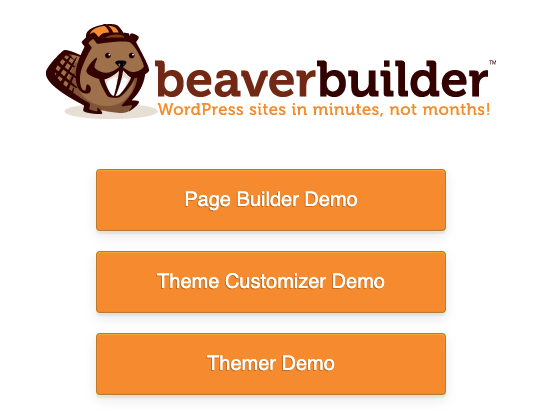 This live demo walks you through step-by-step of our user interface. Click on the link or image and try it out today. You can see how easy it is to simply click, drag-and-drop.
You'll be able to build a website in less time.
Assistant Pro: Free Options, Promo Code, and Discounts
If you're looking for a coupon code or discount for Assistant Pro then you have some options as well.
As mentioned above, if you sign-up for our email newsletter we will also let you know of any specials or deals related to Assistant Pro.
If you're not familiar with our newest product, check out this video that explains all the best features Assistant Pro offers to web designers and WordPress developers.
1. Free Assistant Pro Account
You can create a free account with Assistant Pro. This will give you access to the platform and allow you to use many of its features for free.
You can upload and organize all your design assets and easily export/import any page builder template and reuse them on any WordPress site with just a few clicks.
If you haven't tried Assistant Pro yet, we highly recommend you take it for a spin.
Just like Beaver Builder, Assistant Pro allows you to use it on Unlimited Sites. We believe in offering maximum value =)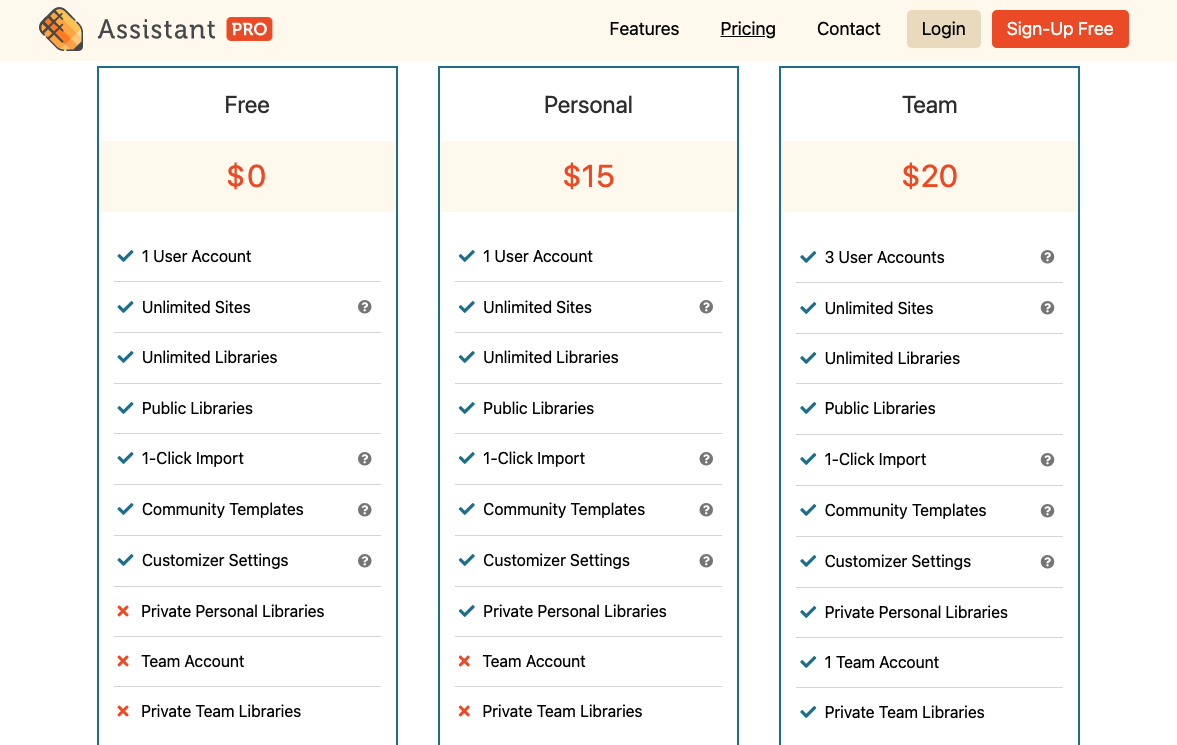 2. Free Assistant Plugin
We also offer the Assistant Plugin for free. We love working on the front end of the site which is why this plugin operates similarly to Beaver Builder where the user interface sits in front of your site.
Now you can manage your comments, update plugins, and access your pages, posts, and media files all from the front end of your site.
No more toggling back and forth between the front end of your site and back to the WordPress admin area.
This helps increase your efficiency and productivity, ultimately saving time when working with WordPress.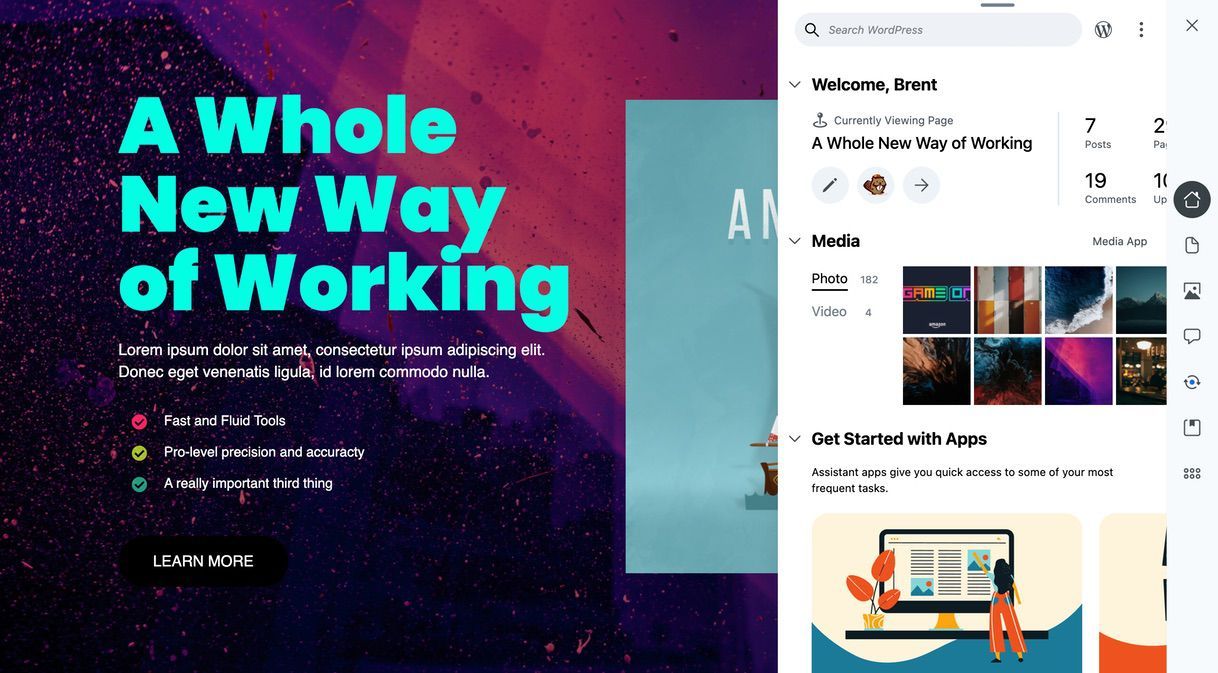 Beaver Builder Ultimate Plan
If you want our entire product suite, then we recommend you get the "Ultimate" plan. The best part, is we provide you with a 6-month free coupon code for Assistant Pro.
Products Included:
Beaver Builder Plugin
Beaver Builder Theme
Beaver Themer
Assistant Pro (6 months free)
Features Included:
Use on Unlimited Sites
World-Class Customer Support
Premium Modules
Landing Page Templates
Content Page Templates
Headers and Footer Templates
Pre-built Row Templates
Multisite capability
White-label features for the Plugin and Theme
Conclusion
Thank you again for your interest to buy Beaver Builder. We hope this article provided you with all the information to help you make a purchasing decision.
If you have any additional questions, please reference our Frequently Asked Questions page or contact our team here.
Join the community
We're here for you
There's a thriving community of builders and we'd love for you to join us. Come by and show off a project, network, or ask a question.