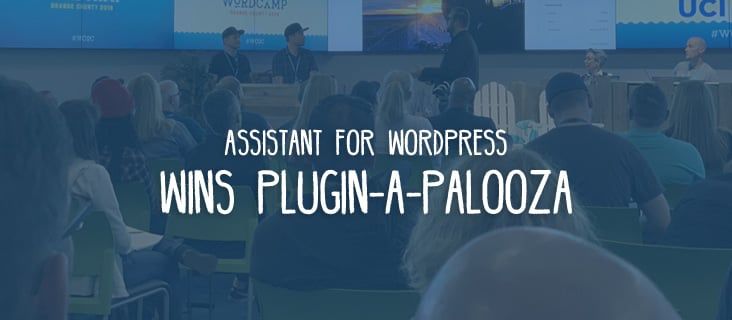 Beaver Builder is a completely distributed team. We're currently at 16 members that are based all over the world. We're big fans of WordCamps (regional WordPress conferences) because they give our team a chance to get together and bond face-to-face.
Over the weekend, several of us attended WordCamp Orange County and we entered our new plugin, Assistant, in the annual Plugin-a-Palooza competition.
Assistant Wins Plugin-a-Palooza
We're proud to say our team brought home first place! Congrats to everyone that placed and participated. I hope y'all had as much fun as we did! We're planning to put the prize money back into the community through WordCamp sponsorships.
We've spent the last few years working in the Page Builder space. We're in a unique position in that our users span the whole spectrum of web and WordPress experience. Beaver Builders consists of first-time users all the way up to teams that create enterprise-level web applications on WordPress.
Beginners and Pros Struggle with the WordPress Admin Area
One common problem we see over and over, regardless of anyone's level of experience, is frustration with the WordPress admin area. Beginners find it confusing and overwhelming. Experts tend to find it clunky and slow. Everyone seems to struggle with the disconnect between the fun part of one's website, the frontend, and the admin area.

We set out to solve this problem with Assistant. Assistant is a collection of everyday productivity apps that live on the frontend of your WordPress. It's a new way to work with WordPress.
With Assistant, you can quickly navigate and tweak your site's pages, posts, and media. You can manage users, and comments. You can update plugins and upload and manage media in your media library. Assistant features a notification center and enables you to quickly grab links to your site's content. Assistant is for everybody because it brings the daily chores of WordPress management to the frontend.
Assistant is a collection of everyday productivity apps that live on the frontend of your WordPress. https://beaver.builders/assistant
Click To Tweet
Assistant is still in the pre-release stages of development. As it is today, it's just a sliver of the vision we have for it. Assistant is not meant to mirror or replace the WordPress admin area. It is a platform where we can build the next generation of WordPress tools. Tools for collaboration. Tools for sharing. Tools for building applications and eCommerce solutions. Tools for the humans that use WordPress.
You can download Assistant today from the WordPress repo. We're actively seeking out user feedback and reviews. Please don't hesitate to let us know what you think via Github, Twitter, Facebook, or a WordPress.org review.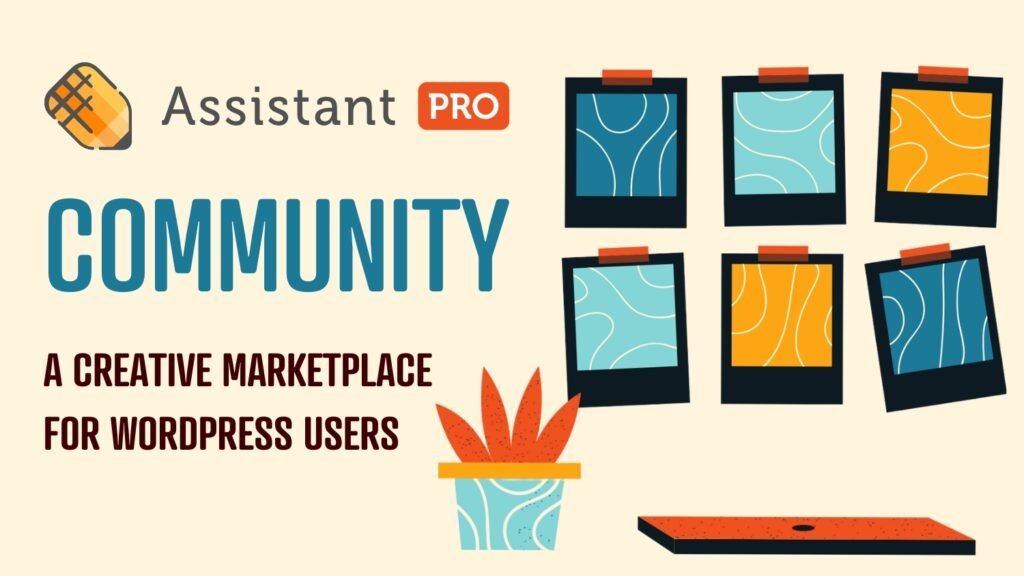 We are excited to announce the launch of our Assistant Pro Community, a brand new marketplace for WordPress users! You…
Join the community
We're here for you
There's a thriving community of builders and we'd love for you to join us. Come by and show off a project, network, or ask a question.