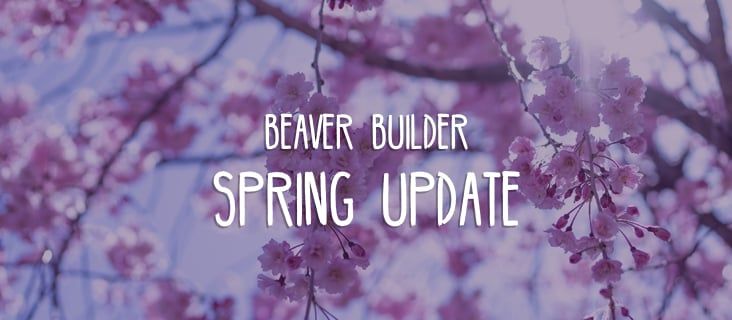 Hey all! Happy Spring. I happen to be writing this from Japan where, in the true spirit of spring, the cherry blossom season is in full bloom! There is a lot to cover in this post. The Beaver Builder team continues to grow and I'm excited to introduce two new members. We're also growing our product line, and we have recently announced a very early version of a new project we've been working on, Assistant. There is also news about feature updates for Beaver Builder and some enhancements to our support system. Let's do it…
Beaver Builder Reaches 1,000,000 Installs
This is an exciting one! It's a bit tricky to track installs of the free version of Beaver Builder as the WordPress repository doesn't provide accurate statistics. That said, between the free and premium versions, Beaver Builder is now powering well over 1,000,000 websites. Milestones like this wouldn't be possible without all of your help and support so thank you.
The Team is Growing
It's always a proud day when we get to introduce a new team member and this time around we have two intros to make!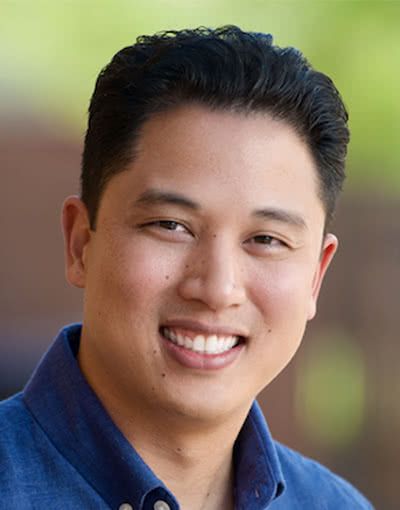 You may have already seen Anthony Tran around on Facebook and writing on the Beaver Builder blog. Anthony filled the marketing position that we started recruiting for several months back. He's an entrepreneur and a family man based in Arizona and he's been using Beaver Builder for over four years! In his free time, Anthony enjoys NBA basketball, Marvel Movies, coffee, cruises, eating sushi and spending time with his family.
Next up we have Fred Isaacs. Fred is a friend of a friend who is based in the Sacramento area not far away from Justin and Billy. Fred is a developer with a background in systems and eCommerce. Currently, he's working on a Beaver Themer integration with BigCommerce. Fred enjoys writing code and he's been a musician all his life. He plays guitar, bass, and keyboards/piano.
Why Choose Beaver Builder?
So, with Gutenberg and a more competitive landscape in the page builder market, we keep seeing questions about which page builder to pick or whether Beaver Builder is still growing. We wrote about this topic recently on our blog, but I wanted to address it again in a bit of an abstract way by sharing a personal story.
At the beginning of this year, I decided to leave my place in the Bay Area, sell or store all of my things, and travel full time; i.e., do a stint as a digital nomad. Over the last few months, I've have had the opportunity to visit and attend WordCamps in several countries and meet Beaver Builder users in India, Japan, Philippines, Thailand, and South Korea.
Beaver Builder is a bootstrapped company and our core goal is to help web professionals improve their businesses and achieve the lifestyle that comes along with that. We build and create because it's what we love to do. Helping others find success and improve their quality of life is far more motivating than hitting installation or revenue milestones, so that is where we focus our efforts. From day one, we've always emphasized that our business enables us to take care of our friends, families, and customers, and these are the values that continue to motivate us.
I'm proud to say Beaver Builder is continuing to grow both installations and revenue at a fantastic pace. The Page Builder market is growing and maturing and it's an exciting space to be. On behalf of all our team here, we very much appreciate you voting with your wallet and supporting our work.
Support Tickets Page
Thanks to a request from the Beaver Builders Facebook group, we added a support tickets page to the Account area of our site. You can see the status of and respond to support tickets you've submitted and also view a history of your support correspondence.
Beaver Builder Resources Collaborative Page
Our friend James Burden started up a collaborative Beaver Builder Resources Facebook page (it's a bit like a wiki) and curated several links there. We'd love your help keeping this page active and current. If you notice anything missing that could be a benefit to our users, please feel free to add it!
Assistant for WordPress
One of our team's goals for 2019 is to launch a new product. I am very excited to announce that we released an early alpha build of Assistant for WordPress. Assistant is a productivity tool that brings WordPress site navigation and management to the front end. Whether you're a new or power user of WordPress, Assistant can help you move around your site and accomplish daily tasks. Assistant features media and content management tools, notifications, and that's just the beginning.
Our hope for Assistant is to create a platform that leverages a modern frontend infrastructure that both our team and 3rd parties can build "apps" on. Expect to see a lot more functionality coming to Assistant in the future. Currently, Assistant is totally free and available to download from the WordPress repository. If you're still curious, have a look at our friend Matt Mederios' explainer video for Assistant. Many of his predictions are spot on…
What's next for Beaver Builder?
Don't worry, our work on Assistant isn't distracting from Beaver Builder one bit. In fact, we have promoted several members of our team to help manage Beaver Builder development, and we're planning to continue growing out the team as our to-do list grows.
For Beaver Builder 2.3 we have a few exciting features in the works. First, we're planning to give our module selection a bit of TLC (Tender Love and Care).  We did a survey a few months ago to see which modules you wanted to see and which you wanted to see improved. The top results and where we're focusing our development efforts are search, login, social sharing, and an updated slider.
Another highly-request feature is in the works for 2.3, undo/redo! I've mentioned before that undo/redo was proving to be a challenge from the engineering standpoint, but we've made a few breakthroughs and have a proof of concept humming along.
We recently released Page Builder 2.2.2 and BB Theme version 1.7. Check out our changelogs page to see what's new and what's been fixed.
If you've been using Beaver Builder for a while, you might remember our old support forum and the slightly controversial decision to sunset that forum. We've once again been playing around with the idea of a community-driven forum and have made some progress on a solution that we think the community will love. Stay tuned…
Lastly, we're making great progress on the BigCommerce integration for Beaver Themer. We met the crew from BigCommerce at WordCamp US a few months ago and we're super impressed with their headless eCommerce platform.
Footnotes and Plugs
WordCamp Orange County
Myself, Justin, Brent and Anthony are all heading to WordCamp Orange County this weekend. Will you be there!? We need your support as we're competing in the Plugin-a-Palooza contest. We'll also have some never-before-seen Assistant stickers!
Beaver Mentions in the Wild
We love when blogs and friends write about us! A big thanks to WP Buffs for including Beaver Builder in their article about lead generation strategies to boost conversions. Also to Modula for their insightful article about the future of WordPress. Last, WP Beginner published a post about using Beaver Themer to create a custom WordPress theme without writing any code!
WP & UP Podcast
Many Beaver Builder users might recognize the name Nathan Wrigley from his charm and witty banter on the WP Builds podcast. Nathan recently kicked off a new podcast with WP&UP. WP&UP is a unique and vital group that provides mental health support in the WordPress community, and we're big supporters of theirs.
Gutenberg for Freelancers Course
Our friend Joe Casabona released a huge update (including some information for Beaver Builder) to his Gutenberg for Freelancers course. Joe is a fantastic teacher. You might remember him from when he interviewed Nancy about the story and strategy behind the Beaver Builder Knowledge Base.
iThemes Developer Course
Another excellent course that slid under our radar for a while is the Beaver Builder Developer Course from iThemes. The course focuses on creating a base website theme and plugin stack you can replicate and customize for future jobs. Thanks, iThemes!
Wallace Inline 2.0
Wallace Inline is an inline editing plugin for Beaver Builder that does a fantastic job of creating a streamlined editing environment for clients. Version 2.0 is a major update that added frontend link and icon editing, Pods & ACF text field editing, and more UABB and PowerPack module support.
Playground for Beaver Themer
Our friend Oliver from Webman Designs created one of the first themes to add support for Beaver Builder. Oliver let us know about a new project he is working on called Playground for Beaver Themer. The idea is to have a blank, simple, no-nonsense WordPress theme for building an entire website with Beaver Themer plugin.
Your Link Here
Did we forget something? Do you have a Beaver Builder project or service that you'd like to see featured here? Please let us know and leave us a link in the comments. As always, thanks a ton for your support. Talk to you soon.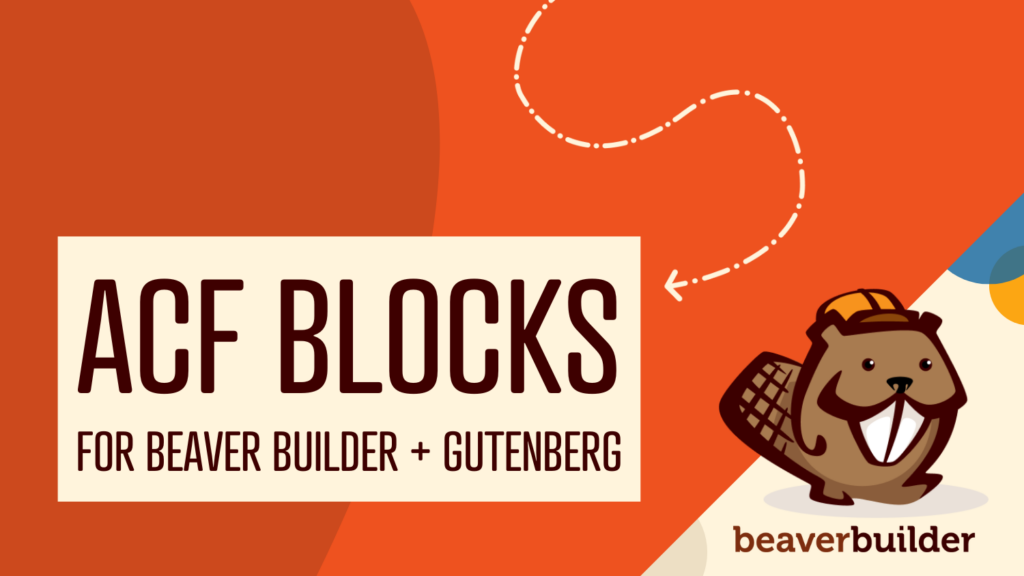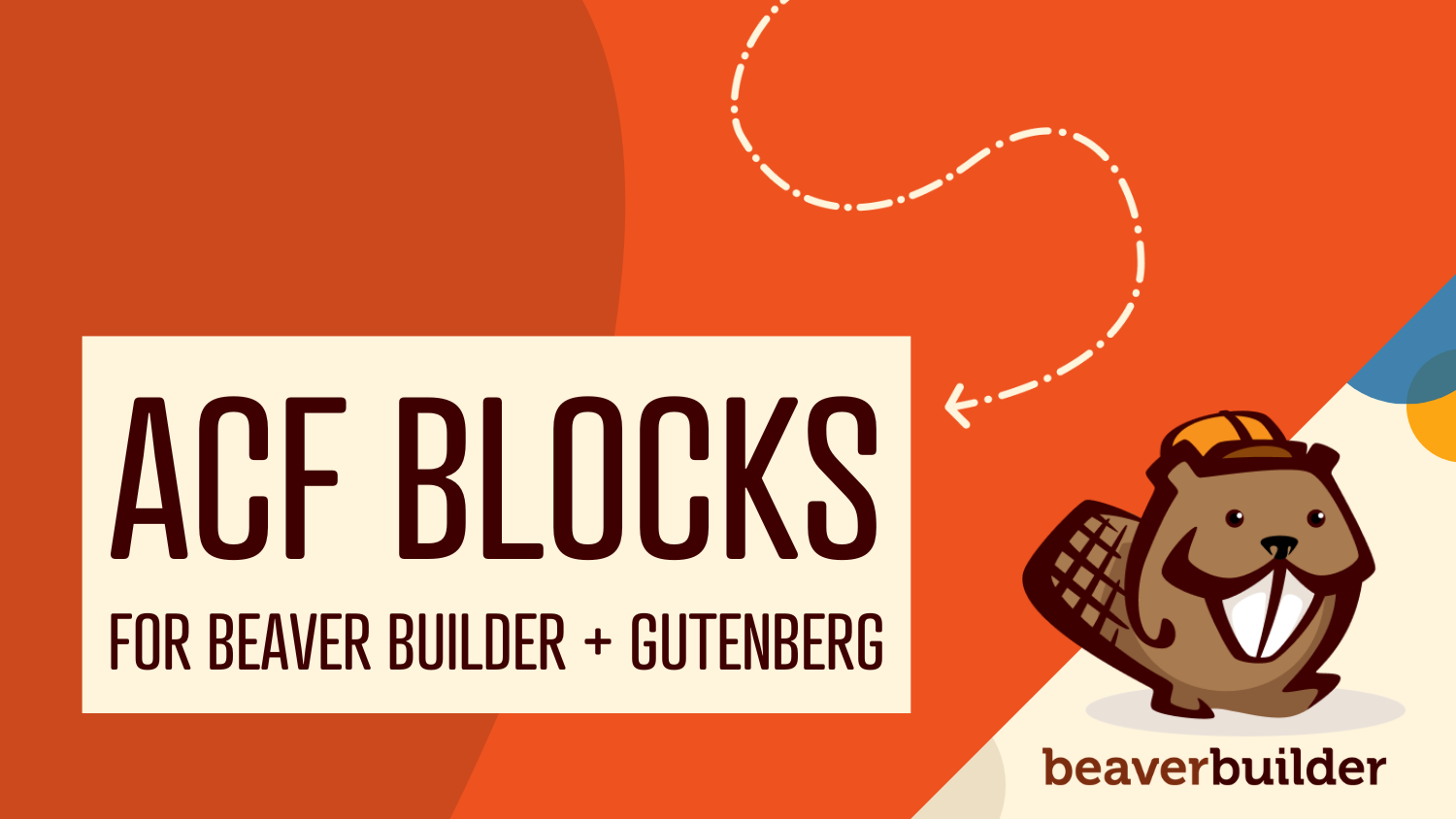 Have you ever wanted to create a custom module or block that works in both Beaver Builder and Gutenberg? Well,…
Join the community
We're here for you
There's a thriving community of builders and we'd love for you to join us. Come by and show off a project, network, or ask a question.