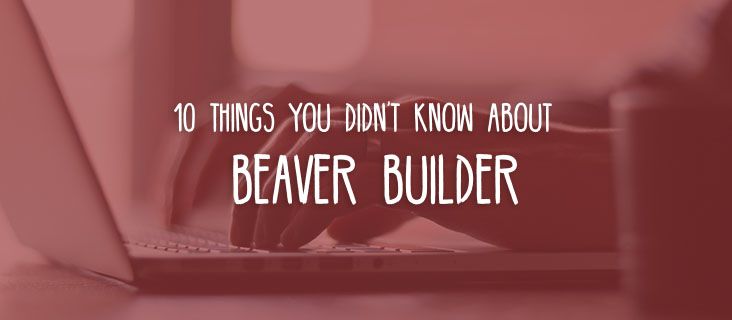 There's a beaver fever going on right now.

Beaver Builder is one of the top WordPress page builders. That might sound like a blatantly promotional claim, but when you learn more about the page builder and how it can save you from a Wordpress headache, you will agree that it's no exaggeration.

If you are unfamiliar with page builders, then now's a great time to learn more about them! Here are some awesome features you may not have known Beaver Builder has.

An Awesome Builder

While WordPress is meant to make the creation of a website easier than ever, some users may still find it difficult to customize their WordPress site to their needs. A drag-and-drop website builder can make the whole process of creating a website so much easier for users.

The term "drag and drop" accurately describes how these builders work. A user just needs to pick an element and place it where it is needed. The changes can be seen in real time too, which is another valuable feature.

As for Beaver Builder, here are 10 things that you might find interesting:
1. Keyboard Shortcuts
Beaver Builder comes with keyboard shortcuts that, like its other features, are meant to make things easier for users. These shortcuts are customizable so you can make changes that will suit you.

Each shortcut comes with a keycode and a key. To make changes to the shortcut, you will have to get the key from the database that is known as the shortcuts dictionary. You can also change the key to a shortcut and choose to remove it altogether.

There is also the option for you to create a new keyboard shortcut for Beaver Builder.

2. Saved Rows, Columns, and the Global Toggle
With Beaver Builder, you have the option to save a row, column, or module. When you do so, you can also make it global. Items that are saved globally will be updated whenever you make changes wherever you are.

There is also a way for you to switch saved items to global. This is a convenient feature if you are constantly on the move and you will be working from different locations.

3.Control Access Based on User Role
Beaver Builder allows you to control user access. You can set which users will have admin and editing access. You can access and make changes to your Access under "Settings" in the "User Access" tab.

In the frontend of the Admin sections, you can grant or deny access to the four user roles for WordPress through Beaver Builder: Contributor, Administrator, Author, and Editor.

4. Beaver Builder has an Affiliate Program
Beaver Builder also provides all the necessary tools that will be needed by their partners, including everything from eye-catching banners to textual links that are all optimized and designed for conversion.

Becoming a Beaver Builder affiliate partner is an easy process. Just use our convenient sign-up page, we'll review your application, and if all looks good, we'll send you an approval email!

Once approved, affiliates can begin marketing right away. The sooner you bring in customers, the sooner we can pay you!

5. You Can Override Modules in Your Theme
With Beaver Builder, you can override the modules that are built-in. To do that, you can follow these steps:

Within the Theme's folder, create a new folder and save it as fl-builder.
Within that newly created folder, create another folder and save it as modules.
Any module that you wish to override should be copied from wp-content/plugins/bb-plugin/modules and saved to the newly created folder.
Once you have copied the modules, you can start editing them to fit your needs.

6. You Can Get Animations and Video Backgrounds
Video and animation backgrounds can give a website a professional look if done correctly. They can grab the attention of your visitors and make them stay. With Beaver Builder, you can use those types of backgrounds on your website without any difficulty. You can even choose to display the video background on parts of your site. You can follow the simple steps on how to use this type of background on your site.

7. Go the Extra Mile with Beaver Themer
You can go further with your use of Beaver Builder by getting Beaver Themer. Beaver Themer will let you customize your entire WordPress site by dragging and dropping. You can create headers, footers, and templates for blog posts, pages, or products.
8. Beaver Builder Third-Party Extensions
There are third-party extensions that can add new features, designs, and functionality to Beaver Builder. These extensions range from Ultimate Addons and PowerPack, which can supercharge your website, to WooPack, which is a WooCommerce Addon.

9. Beaver Builder Courses
If you want to get the most out of Beaver Builder, then you can enroll in several Beaver Builder courses. The Up and Running with Beaver Builder course will cover the basics and the advanced concepts of using Beaver Builder and most of the things in between.

Another excellent course that you can go for is the MemberPress and Beaver Builder course. This free course will walk you through how you can build a membership website using Beaver Builder.

10. Beaver Apparel
Finally, you probably had no idea that you can also get Beaver Builder apparel from our swag store! We have tees and baseball caps with excellent designs. Go ahead and announce to the world that you are a Beaver Builder fan!

Learn More Now
If you run a search on the internet for the best page builders, Beaver Builder is constantly at the top of the list. There is a clear reason for that.
Users have found that Beaver Builder can deliver what it promises and then some. Set up your website now with the help of Beaver Builder.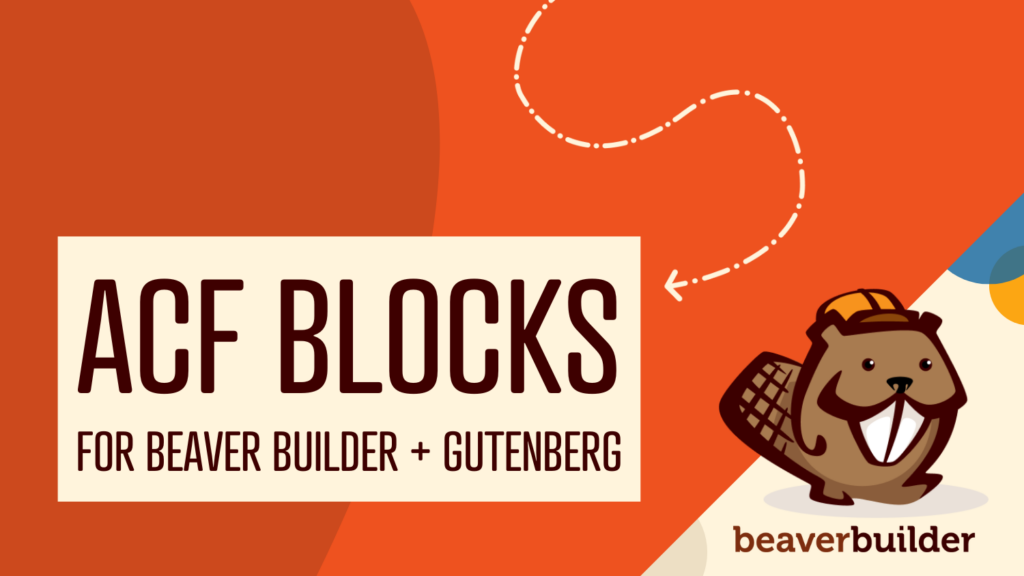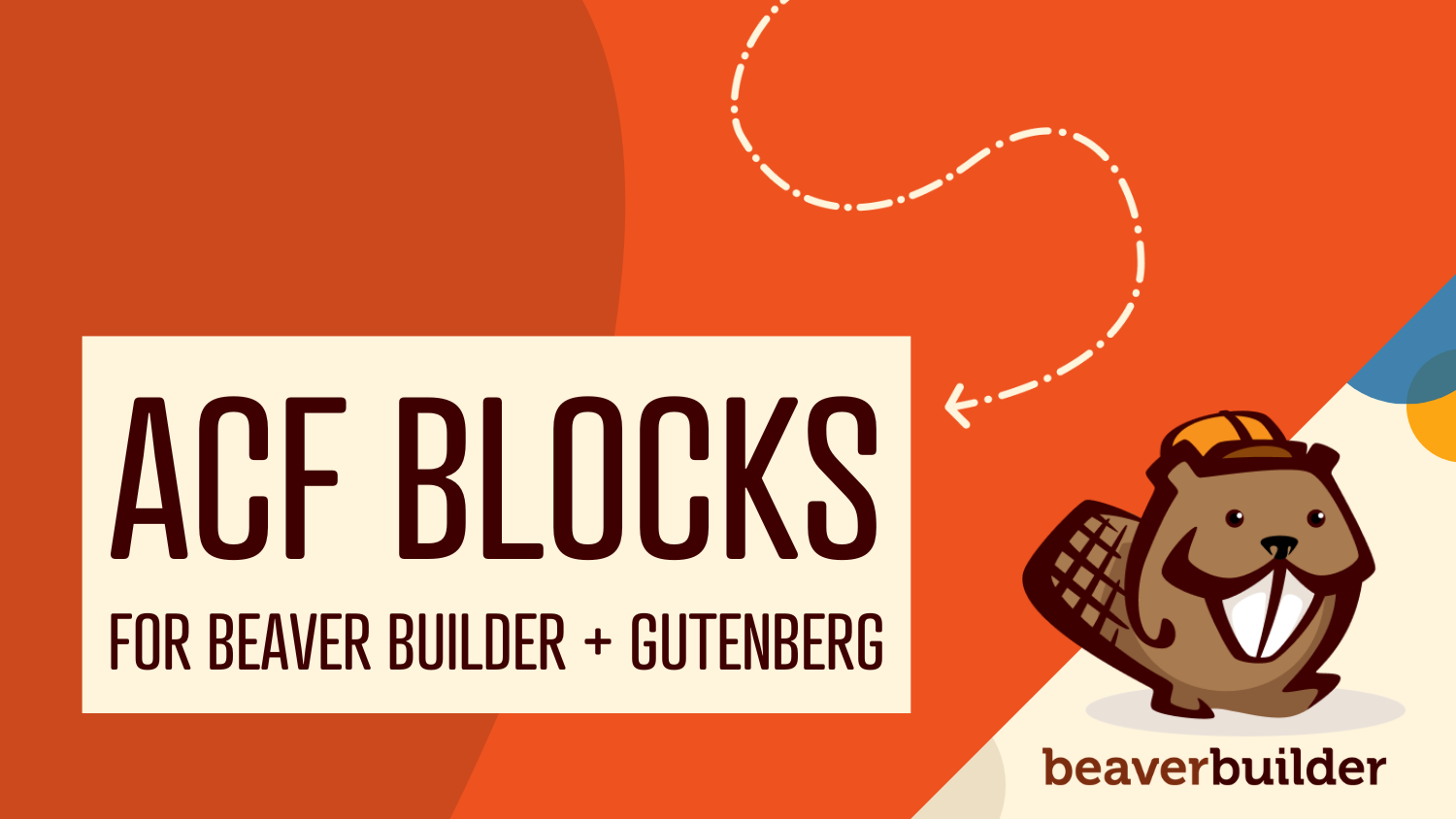 Have you ever wanted to create a custom module or block that works in both Beaver Builder and Gutenberg? Well,…
Join the community
We're here for you
There's a thriving community of builders and we'd love for you to join us. Come by and show off a project, network, or ask a question.