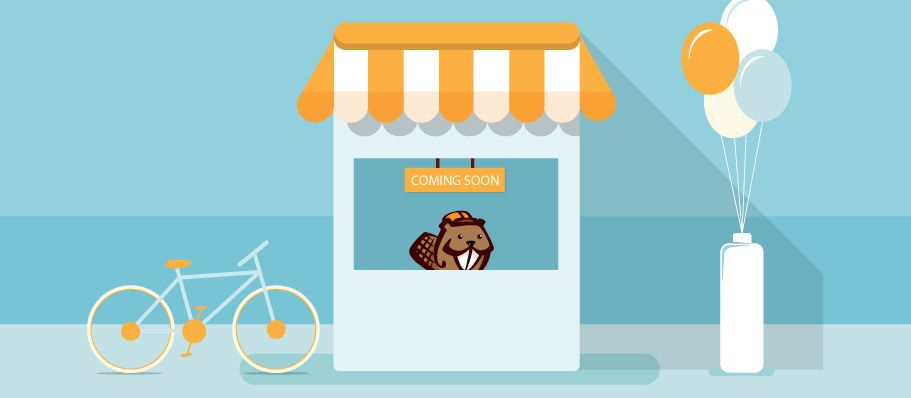 One of the questions we receive on a regular basis from developers is whether or not we'll be building an add-on marketplace for Beaver Builder (it's also a popular feature request). We were initially hesitant to do so, but given the recent interest from various members of the community, we've decided to go for it!
Here's a look at our thoughts on building a marketplace for Beaver Builder and our plans for making that happen.
We Need Your Help!
To make this happen, we'll need your help! Building a marketplace isn't going to be rocket science, but it won't be anything without contributions from members of the amazing Beaver Builder developer community.
Sure, we have a few ideas for things we could build that make sense as add-ons, but building add-ons isn't currently our focus. We have plenty on the roadmap and don't want to diverge from that. Instead, we're looking for you to provide the meat and potatoes of the marketplace.
We're still figuring out a lot of this, but we do know that we want to launch sometime later this year with add-ons from early contributors. If you're interested in developing and selling add-ons for Beaver Builder, please get in touch with me at justin [at] fastlinemedia [dot] com so we can gauge just how much interest there actually is in this.
The Details
As I said, we're still figuring out a lot of this, but there are a handful of details that we've already decided on. This is all subject to change, but it's pretty close to what we want to have.
What Marketplace Solution Will You Be Using?
The Beaver Builder website is built on WooCommerce, a handful of WooCommerce extensions, and a custom API for licensing/updates. As such, it makes sense to leverage the official WooCommerce extension for marketplaces, Product Vendors.
Doing so will allow us to tightly integrate the marketplace into the existing Beaver Builder checkout experience without having to code it from scratch. Product Vendors also comes packed with powerful shortcodes that will allow us to deliver developers with stats for add-on sales in their account area.
What Can Be Submitted to the Marketplace?
Aside from the most obvious type of add-on, modules, we'll also be making it easy to submit template packs to the marketplace in the form of a plugin. We're open to suggestions, so let us know if you have an idea for an add-on that enhances Beaver Builder and isn't a module or template and we'll consider it.
As for what can't be submitted, we'll probably handle that on a case-by-case basis until this is up and running. Let us know what you're considering before investing too much time into it so we can let you know if it's approved or not.
How Will Support and Updates Be Handled?
Customers that purchase add-ons from the marketplace will have access to the same outstanding support for pre-sales questions and general product use that Beaver Builder customers currently receive. Additionally, we'll host all add-ons on our updates server and push out new versions as they become available to licensed customers.
Fixing bugs and feature enhancements will be the sole responsibility of the add-on developer. Everything else will be handled by us.
How Will Pricing Be Decided?
To standardize things and keep them fair amongst developers and customers, we'll most likely be adopting a tiered pricing structure similar to how WooCommerce handles it. Basically, we'll define a handful of price points and bucket add-ons into those based on how involved they are.
Add-ons will also be made available as a subscription service for a year of support and updates just like Beaver Builder is. We feel that model will give developers more incentive to maintain and update their add-ons as opposed to a one-time purchase which isn't as sustainable (or fair to them) over a long period of time.
We haven't had an in-depth discussion on pricing (or revenue sharing between developers and Beaver Builder), so we don't know what that looks like yet. We'll be engaging developers in the conversation when the time comes.
When Will it Open?
We don't have a firm launch date for the marketplace yet because that all depends on how much interest there is from the developer community. If there is enough interest and add-ons being developed, we're hoping for sometime later this year. Keep an eye on our blog and social media channels as we'll post updates as we get closer to launching the marketplace.
Let Us Know What You Think!
What do you think about our plans for a Beaver Builder marketplace? Are you interested in joining in on the fun? Be sure to let us know in the comments below!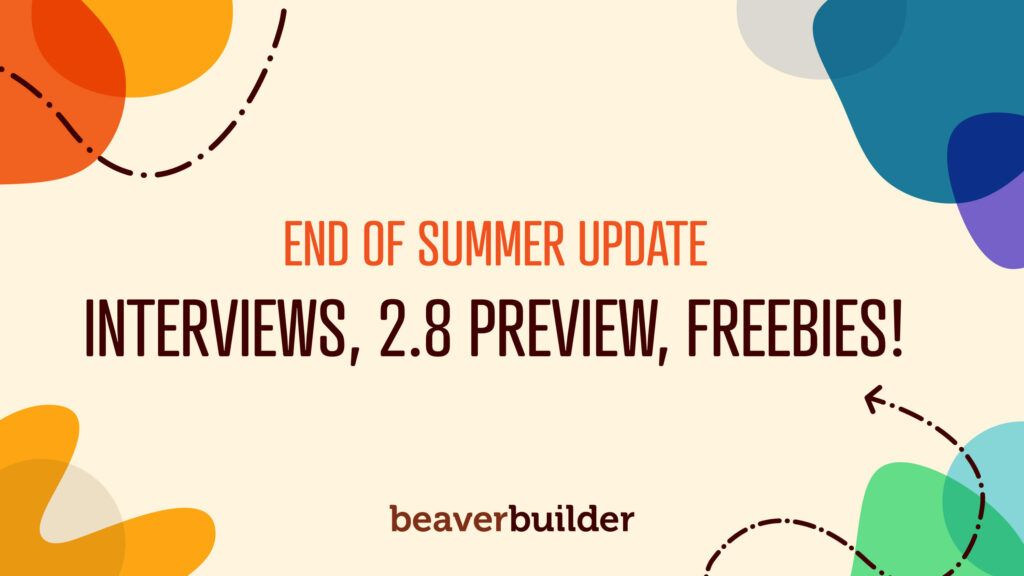 Hello, Beaver Builder community! Summer is almost over we're ready to welcome some cooler weather. 😅 We have some exciting…
Join the community
We're here for you
There's a thriving community of builders and we'd love for you to join us. Come by and show off a project, network, or ask a question.