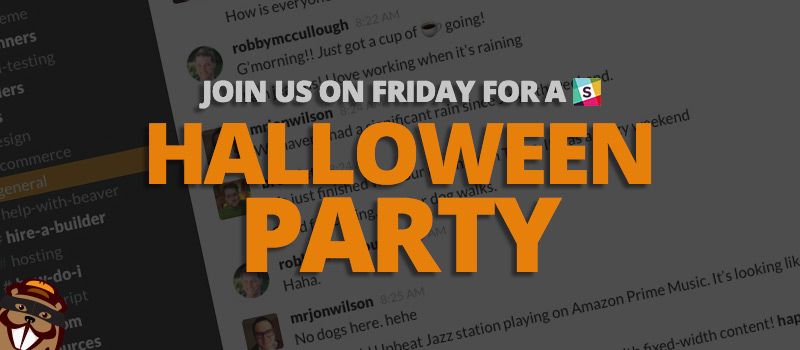 TLDR: We're hosting a Slack Halloween Party on Friday at 11:00 am Pacific Time (UTC-8). Set a reminder and use this link to join!
It's that time of the year again. Here in California, the air is getting crisp and the days are getting shorter. The leaves are turning colors and the holiday season madness is quickly approaching. As the title suggests, we have a little fun planned later this week, but first we have a really quick favor to ask.
We Need Your Help!
If you're a Beaver Builder user, we want to know more about you!
If you could please, please help us out and take our quick survey, we would really appreciate it and it will help us make Beaver Builder better for you!
There's just five quick, multi-choice questions at the bottom of this post.. Thanks a ton!
Halloween Party
It's funny how ideas evolve…
First, we had the idea to have a Google Hangout to meet and chat with the community.
Then, we had the idea to use our new Slack channel instead of a hangout.
Then, we had the idea to forget calling it a chat—let's make it a party!
So there it is! Mark your calendar and set a reminder because we're hosting a Slack Halloween Party on Friday at 11:00 am Pacific Time (UTC-8)!
@BeaverBuilder is having a Slack Halloween Party and you're invited! Join us on Friday 11 am pst. http://bit.ly/1KI2eHR
Click To Tweet
We hope you can make it. I mean—come on—it's not like we're getting much work done on the Friday before Halloween, right?
If you haven't already, here's a link to join the Beaver Builders Slack. Don't forget to put a costume on your avatar, too. 😉
The Team is Growing
In other news, I am jazzed to announce that we have two new members of the Beaver Builder squad, Thomas and Eugene…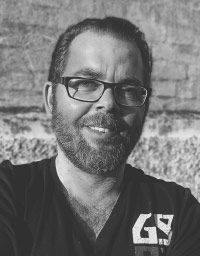 Thomas Meldgaard
First, let me introduce Thomas Meldgaard. Thomas is a family man residing in the great country of Denmark. He is also the creative juice behind his design agency, Mint Creation. Thomas enjoys all kinds of music, drawing, spending time with his kid, and football/soccer. His favorite team is Juventus!
Amongst other things, Thomas is a designer and he will be working on overhauling our template library! Our existing template selection is getting a bit dated, so we're going to replace them with gorgeous new designs. As a matter of fact, I can't wait to share some of the work he is doing because it's downright spectacular. Be sure to stay tuned.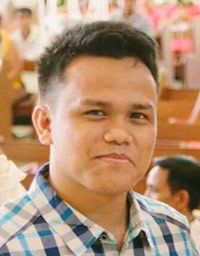 Eugene Alegiojo
Next, I am equally thrilled to introduce Eugene Alegiojo! With a young boy and a dog named Leo, Eugene is also a family man. After 2 years of doing development for a large company, Eugene decided to branch off on his own and start WPDEVPH, a WordPress development agency based in the Philipines. In his free time, Eugene enjoys music and spending time with his family.
Eugene is an expert code-wrangler, and he will be helping out on the development side of things. Our feature request list is overflowing, and Eugene will be helping to bring some of your ideas and suggestions to life!
Need a Table Module?
Update: The information below is out of date. Jon's been experimenting with his business model and unfortunately the table module is no longer free. Have a look at his new site, though, beaverlodgehq.com.
If you're not in the Beaver Builders Slack/Facebook channels, you probably haven't met Jon Mather of Fotoplugins yet.
Jon's been creating some amazing custom Beaver Builder modules, and he's made them all available on his website. What kind of amazing modules you ask? He created a responsive tables module, a PDF viewer module, a hover card module, and a bunch of others.
Here's the really wild part, all of Jon's modules are available for free! Now, he does offer a support and updates package for his modules priced at $20.
We've always believed there was an opportunity for developers to create Beaver Builder addons. That's one of the reasons we're planning to release a Beaver Builder marketplace.
For now, Jon is the first person (that we know of) selling 3rd party Beaver Builder add-ons and we think that's really cool. Nice work, Jon!
Beaver Builder User Survey
We'd love to have a better understanding of you and how you use Beaver Builder. Thanks a TON for your help.
Until Next Time
Well, I think that about does it. Stay tuned on Twitter and Facebook, we've got a lot of events coming up including WordCamp Sacramento and WordCamp US.
Will you be at either one? Let us know in the comments.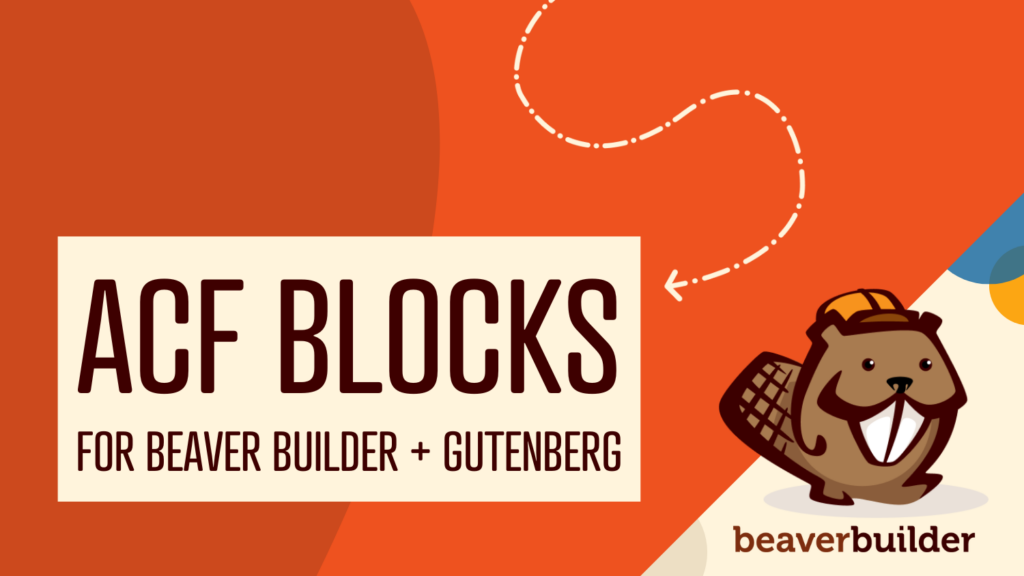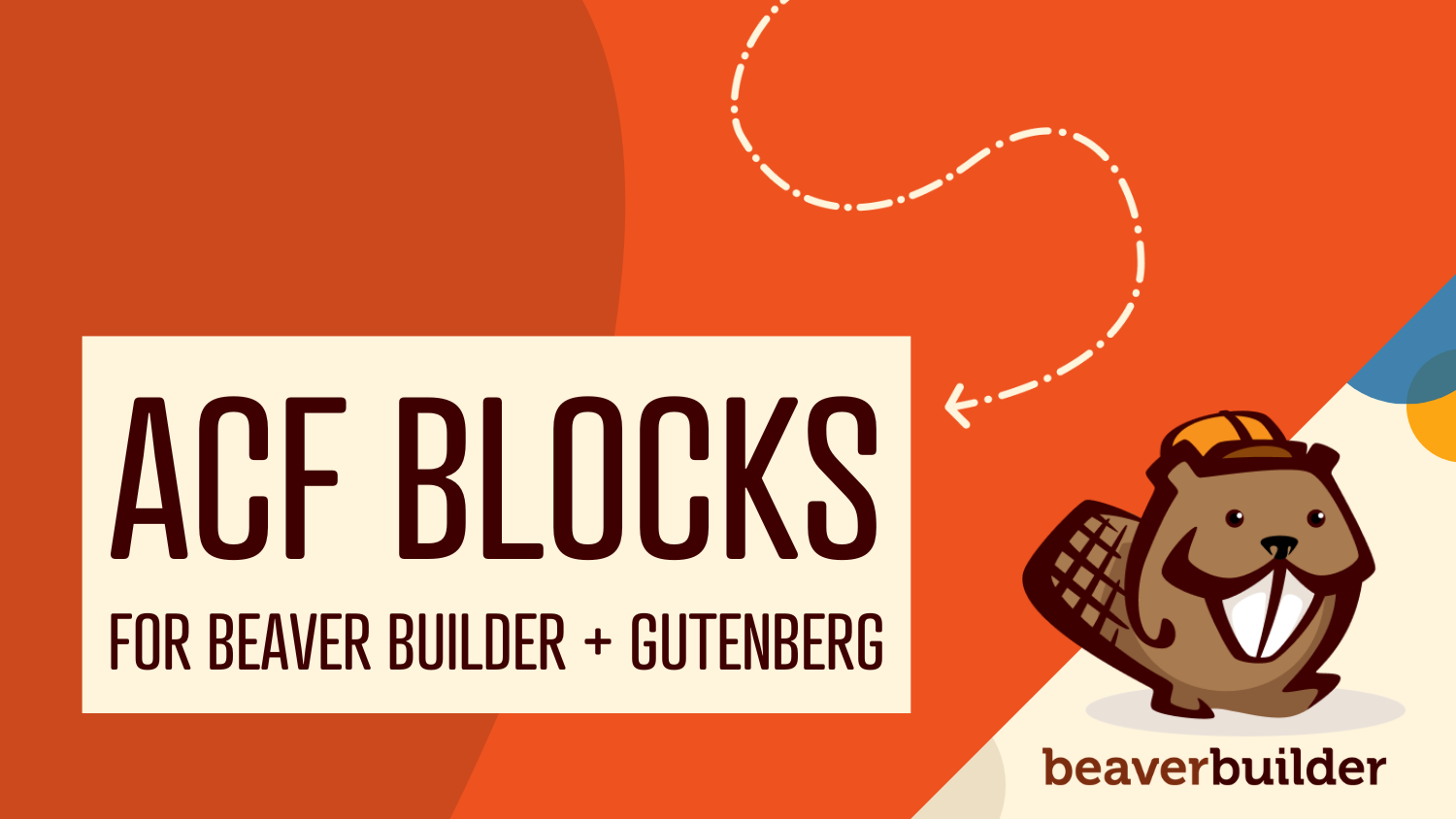 Have you ever wanted to create a custom module or block that works in both Beaver Builder and Gutenberg? Well,…
Join the community
We're here for you
There's a thriving community of builders and we'd love for you to join us. Come by and show off a project, network, or ask a question.