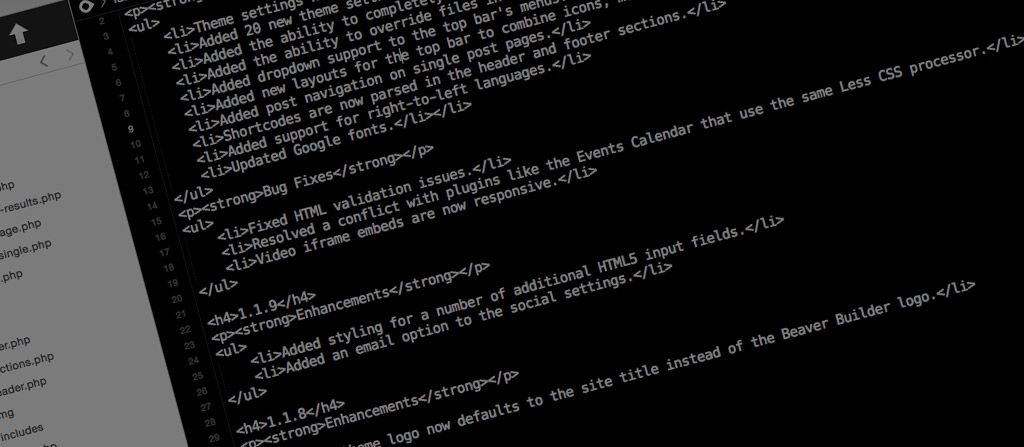 As many of you know, we've been busy the last few months working on the largest update to the Beaver Builder theme since it was released. In addition to that, we've managed to sneak in a few additions to the Beaver Builder plugin that we think you'll love. Here's a rundown of what has been done in the updates that are now available as well as a quick recap of our roadmap and what we'll be working on next.
Theme Settings Migrated to the WordPress Customizer
If you haven't already tested the beta for this, you're in for a treat! We've completely done away with our custom theme settings page in favor of the WordPress Customizer. Instead of having to guess what your site will look like when you change a setting, you will now see a visual preview that updates as you work.
In addition to moving the theme settings to the customizer, we also added 20 new settings that you can use to tweak the design of your site. Here's a list of the settings that have been added to the Customizer in this update:
Body Font Size
Layout Spacing
Layout Shadow Size
Layout Shadow Color
Heading Font Format
Heading Font Sizes
Header Padding
Nav Font Family
Nav Font Weight
Nav Font Format
Nav Font Size
Blog Sidebar Display
Woo Sidebar Display
Read More Text
Post Featured Image
Show Post Navigation
Logo Retina
Apple Touch Icon
Header Code
Footer Code
Although we did add quite a few settings in this update, we're still committed to keeping things as simple as we can, which often means leaving out settings that some people want. Even so, we're still very open to your feedback and would love to hear what you think could improve the Customizer experience for the Beaver Builder theme. We're really excited about this move to the WordPress Customizer as it lays a strong foundation for future enhancements and allows us to do more things the WordPress way.
Additional Theme Enhancements
While we were spending our time under the hood of the Beaver Builder theme, we also added a number of new enhancements to improve the overall product. Many of these are the result of direct requests from you, so be sure to keep them coming! Here's a list of the enhancements that were added in this update:
Added the ability to completely hide the header or footer.
Added the ability to override files in the includes folder such as nav-bottom.php and fixed-header.php.
Added dropdown support to the top bar's menus.
Added new layouts for the top bar to combine icons, menus or text.
Added post navigation on single post pages.
Shortcodes are now parsed in the header and footer sections.
Support for Right-to-Left Languages
Localization of the Beaver Builder plugin and theme is very important to us. So much so, that when we hear of an issue with our implementation that directly affects someone using it in another language, we jump on it immediately. We recently heard from a number of customers that our lack of support for right-to-left languages was breaking the builder's interface. After doing some testing of our own we not only fixed that, but enhanced the Beaver Builder plugin and theme in a number of ways to better support right-to-left languages.
It addition to RTL support, we're always looking to increase the number of languages that the Beaver Builder plugin and theme are translated in. Let us know if you're interested in helping and we'll hook you up with a free year of our Pro membership.
New Builder Icons
One of the most popular requests currently on our feedback site is the addition of new icons to the builder and the ability to upload your own. While we haven't yet added the ability to add your own, we did add in two very popular icon sets: Zurb's Foundation Icons and Wordpress' Dashicons. In the coming months, we plan to extend the new icon framework we added to the builder and give users the ability to upload their own sets generated from popular services such as Icomoon and Fontello.
What's Next?
Not much has changed on our roadmap since the last time I posted, but a few key items have been added. Here's a quick look at what has been added to the Beaver Builder roadmap for 2015.
A New Homepage and Infrastructure Improvements
April will be a year since we first launched, so we feel that it's time to take a small step back from the product and focus on our marketing and infrastructure to ensure the future success of Beaver Builder for both you and ourselves. Many of the infrastructure improvements to our main website and how updates are served won't be directly visible, but they will help us scale in the long term. What will be visible is the amazing new homepage that Robby has been cooking up. I can't wait for everyone to see it!
Uploading Your Own Icons
As mentioned earlier, we've already laid the foundation in the builder for an enhanced icon experience. We'll be expanding on that foundation in the coming months by adding the ability for you to upload your own icon fonts.
Improved Documentation
Being an agency ourselves, we're no strangers to documentation. We've visited countless documentation sites and realize that what we're providing could be much better. We'll soon be researching solutions and implementing something that's more searchable, scalable and just plain easier to use!
Over to You
We're going to continue plugging away and doing our best to bring you great products that help you do great things on the web. As always, we love to hear your feedback so don't hesitate to let us know what you think and if there is something we could do to improve Beaver Builder for you.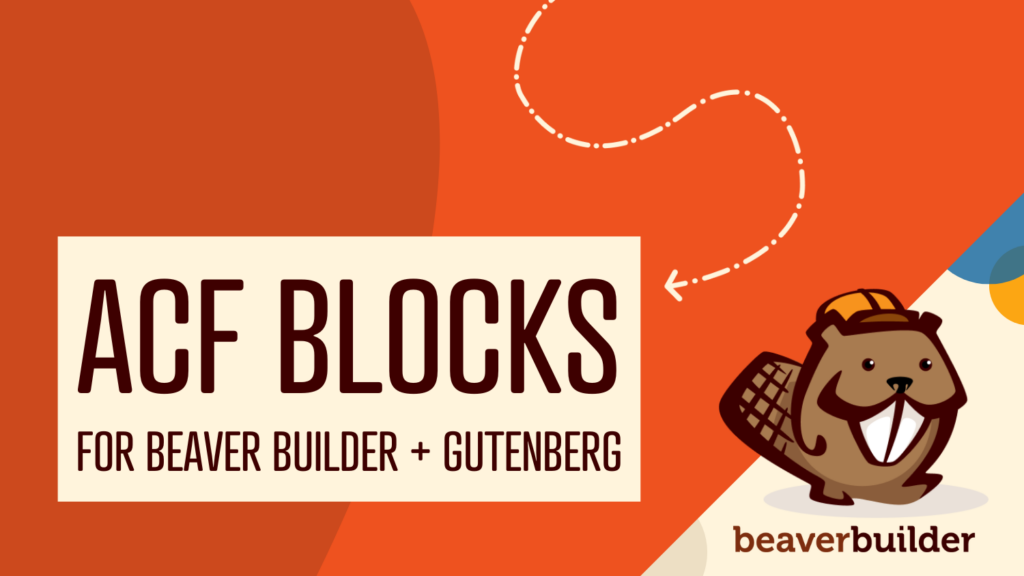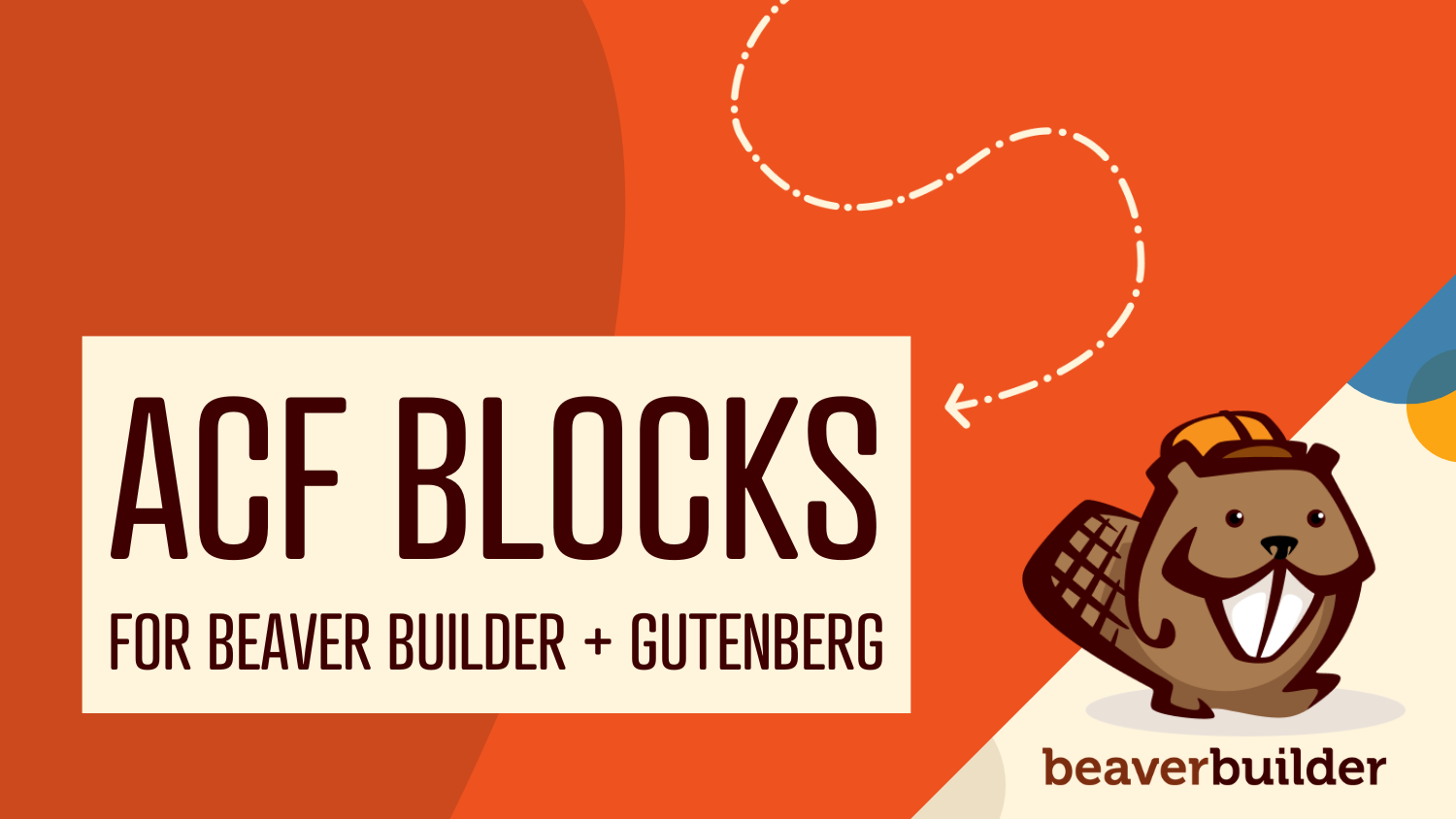 Have you ever wanted to create a custom module or block that works in both Beaver Builder and Gutenberg? Well,…
Join the community
We're here for you
There's a thriving community of builders and we'd love for you to join us. Come by and show off a project, network, or ask a question.